What is on your Walt Disney World bucket list? Dining at Cinderella's Royal Table? Getting a behind-the-scenes look at some of your favorite rides? Eating Mickey Premium Bars for breakfast, lunch, and dinner?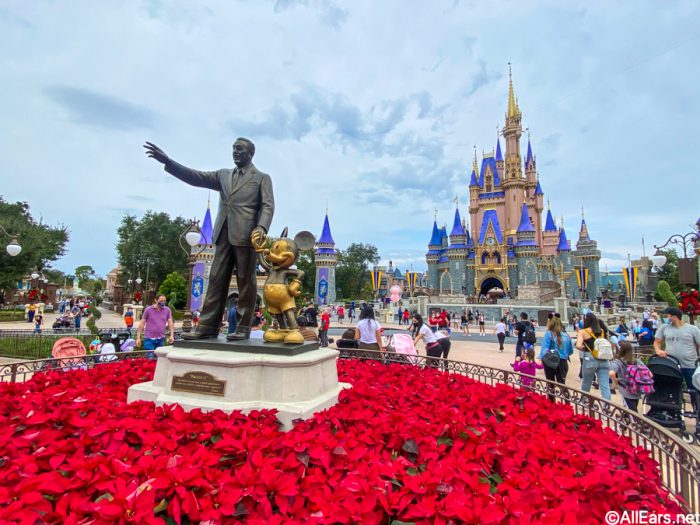 Everyone's got their own list of must-dos, and we've gathered a bunch of our team's favorites!
Here's a list of 50 things you MUST do at Walt Disney World. How many of them have you already done?
Keep in mind, some of these experiences may not be available at this time or they may only be available in a limited or different way, as Disney World is still in the process of fully reopening. But they're still definite must-dos in our book, so we're sharing them here with you so you can add them to your own Disney bucket lists.
1. Meet Mickey Mouse
This may sound simple, but meeting Mickey Mouse in some way, shape, or form is 100% a Disney must-do! Whether you meet him in a character dining location, or at a regular meet-and-greet (note that these are temporarily unavailable), spending a little time with the mouse that started it all is a truly magical experience.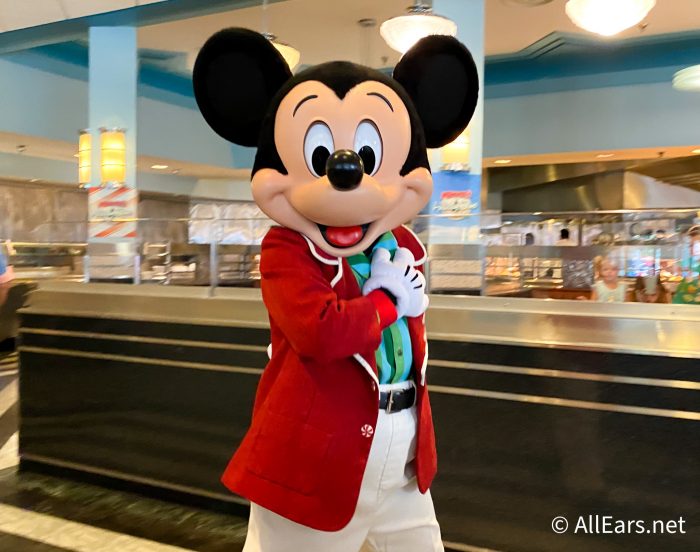 2. Watch the Fireworks at Magic Kingdom
You can watch Magic Kingdom's fireworks from a number of locations, including some nearby hotels and restaurants, but there's something special about watching them from within the park itself. You may even want to consider adding a little extra magic to your fireworks experience by booking a fireworks dessert party!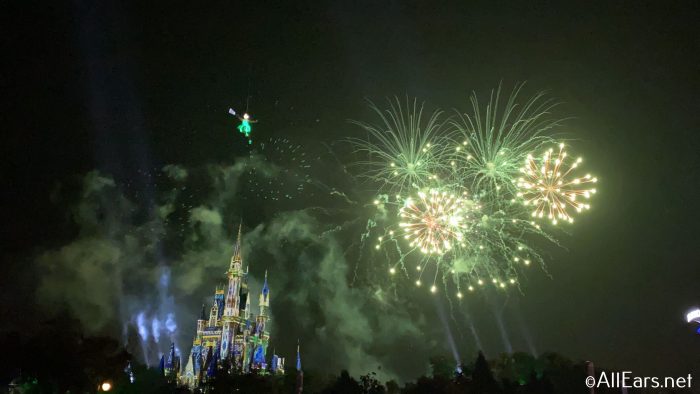 3. Watch Fantasmic! at Disney's Hollywood Studios
Fantasmic! is much more than just a fireworks show. It's a nighttime spectacular full of projections, characters, a dragon, and all kinds of awesome effects. It's a 25-minute extravaganza so grab some snacks, get a spot early in line (or consider booking a FastPass+, or VIP seating dessert or dining package), and get ready for this amazing show! Sometimes there are multiple showings a night, so be on the watch for that.
4. Ride all Three Mountains in Magic Kingdom
Riding Splash, Space, and Big Thunder Mountains (all in one day if you can make it happen) is a Disney World rite of passage. They may not be the most intense rides in the World, but they are classics and still thrilling. Add in Seven Dwarfs Mine Train, and you've got a day FULL of adventure.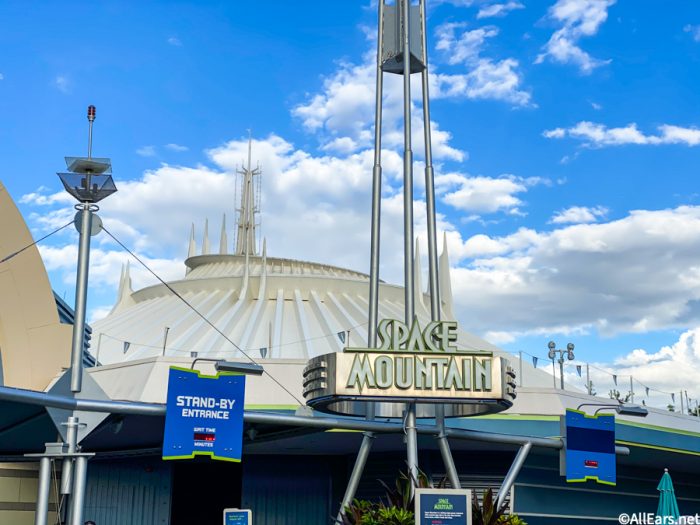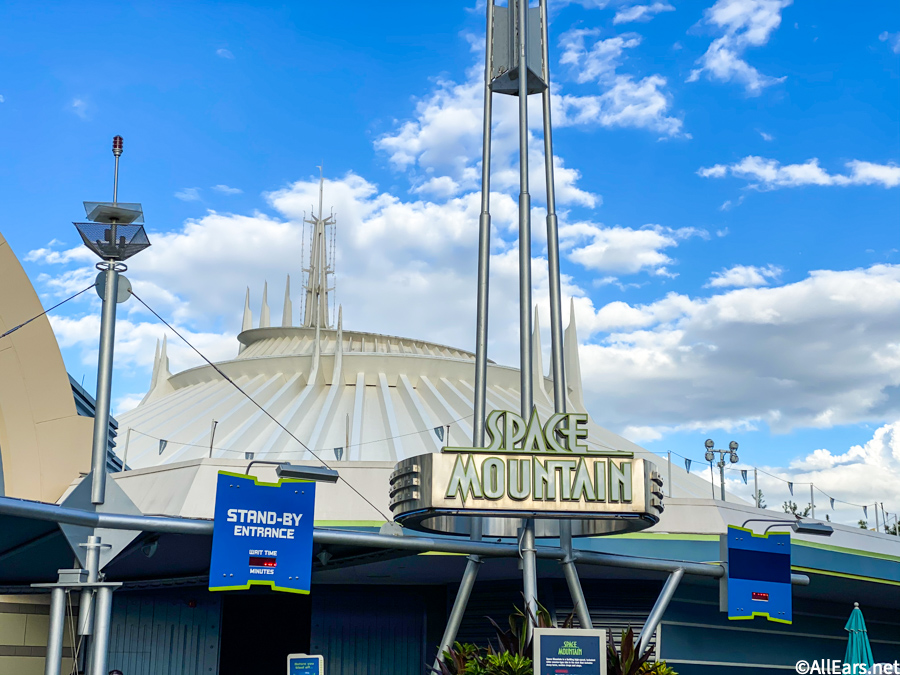 5. Watch a Parade
Few things are more iconic than a Disney World parade, particularly one right at Magic Kingdom. From feeling the heat from a fire breathing dragon to waving at your favorite princess, watching a parade can be such an incredibly joyous and special time for a Disney fan, whether you're 5 or 50.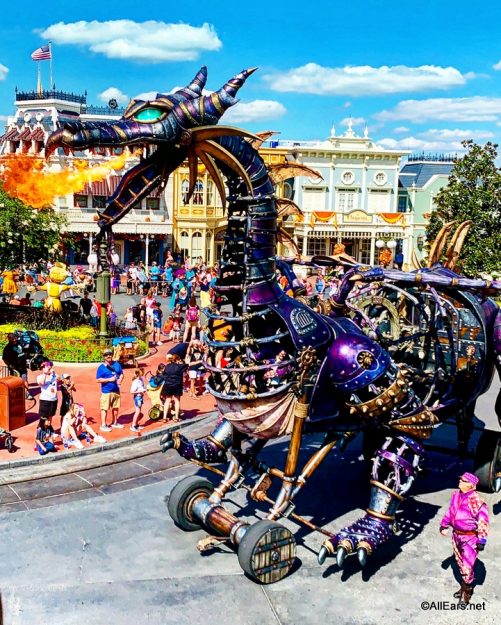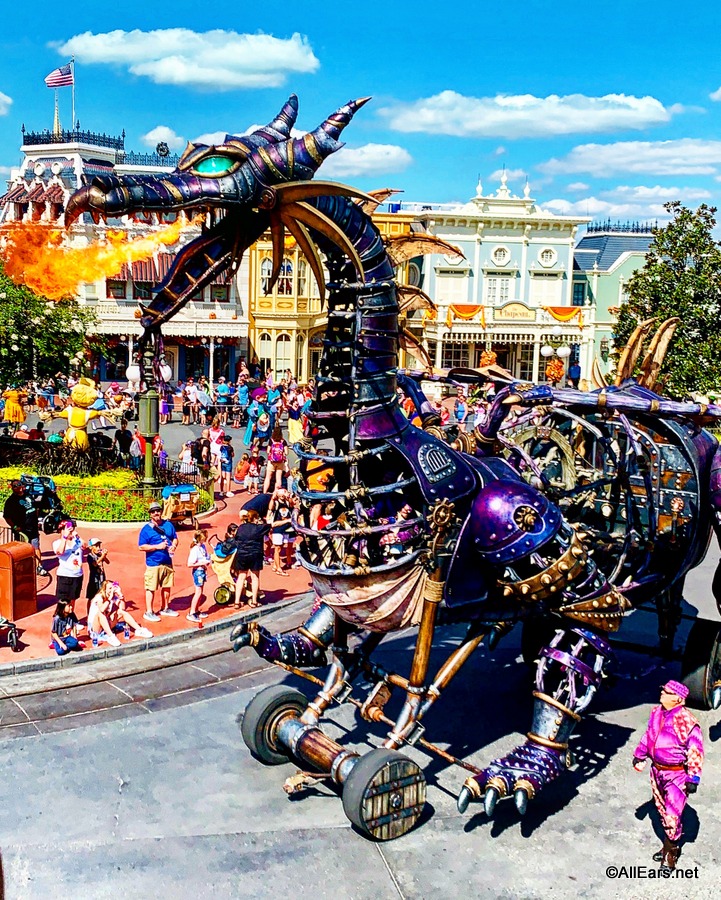 Right now, parades are suspended, but you can see some of your favorite Disney friends in a sort-of modified parade situation with the Character Cavalcades at the parks. While they don't have all the fanfare of the regular parades, they're still a fun way to see some characters briefly in the parks.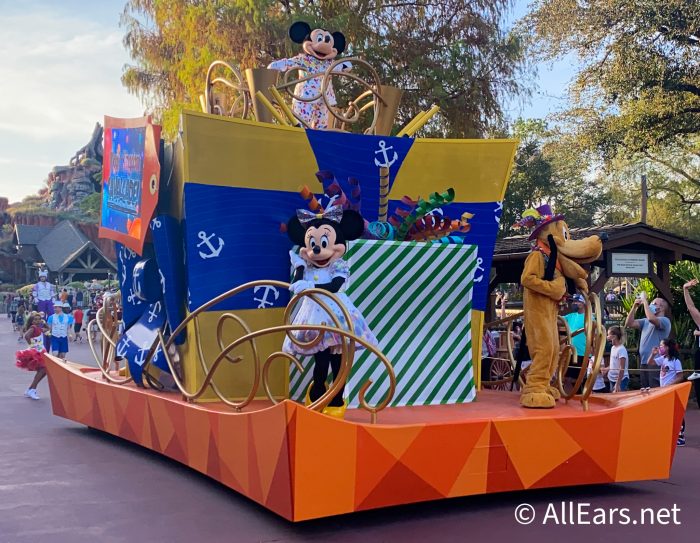 6. Eat Some Classic Disney Snacks
Okay, there's LOTS of food to choose from at Disney World, but munching on those classic Disney snacks should definitely be on your list. Which ones are we talking about here? There are a few options — a Mickey-shaped pretzel, popcorn (in a souvenir bucket or not), the fan-favorite Dole Whip, a turkey leg, a Mickey Premium Ice Cream Bar, and we'd also add in the Citrus Swirl. Some might also throw in mini corn dogs from Casey's Corner, and we can't say we'd disagree. No matter which one you go for, be sure to grab the obligatory Instagram photo to officially mark them off your bucket list.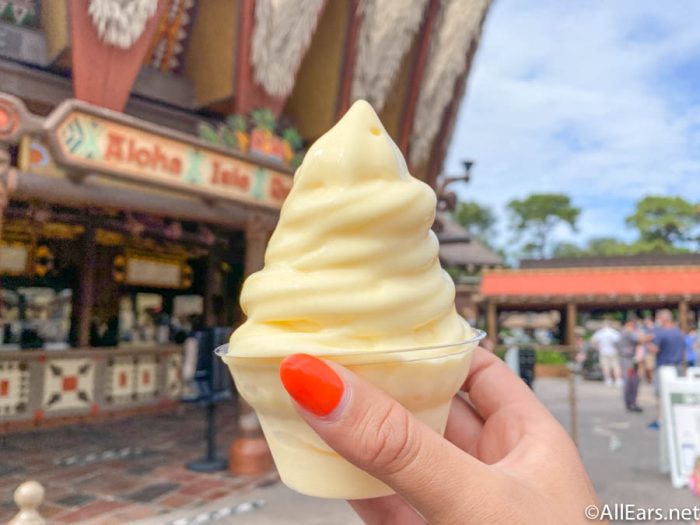 7. Eat at Cinderella's Royal Table and Be Our Guest Restaurant
Looking at Cinderella Castle from the outside is beautiful, but getting a glimpse INSIDE the Castle is its own unique and wonderful experience. Book a reservation at Cinderella's Royal Table, and you'll get some of the most spectacular views in all the Kingdom. It's quite the pricey endeavor, however, so it might only be a once in a lifetime or once in a while experience, but it's something we think every Disney fan should experience. Right now, you can see Cinderella there, although she walks by quite quickly. She's got lots of princess duties, it seems.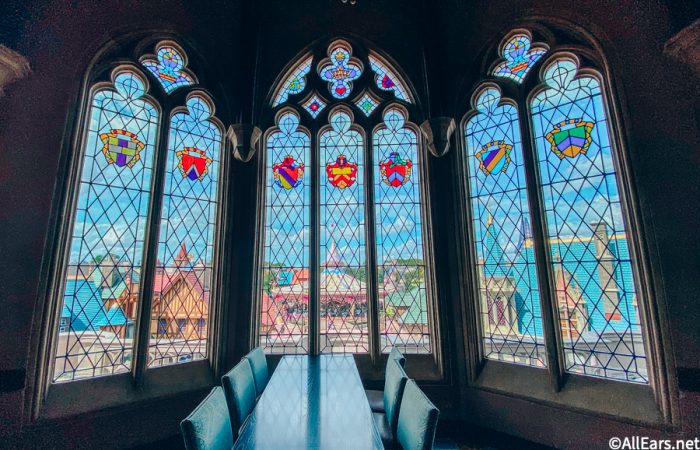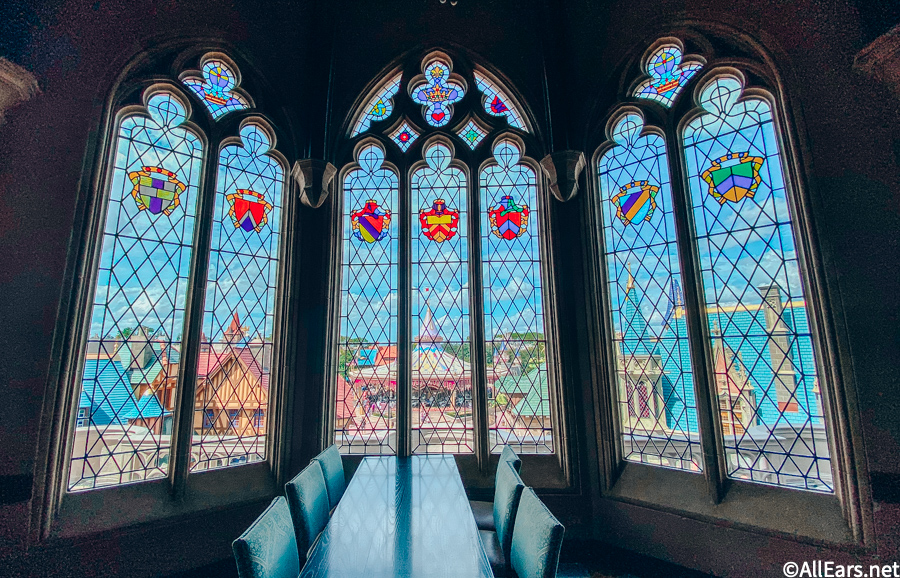 Although it isn't the "star" castle of Magic Kingdom, eating inside of the Beast's castle at Be Our Guest Restaurant is something we'd say is similarly magnificent. From walking into the main ballroom and watching the snow fall in the windows at the end, to seeing the petals fall on the enchanted rose in the West Wing, the theming of this restaurant makes it a must-do. Plus, you might catch a glimpse of the Beast while you're there!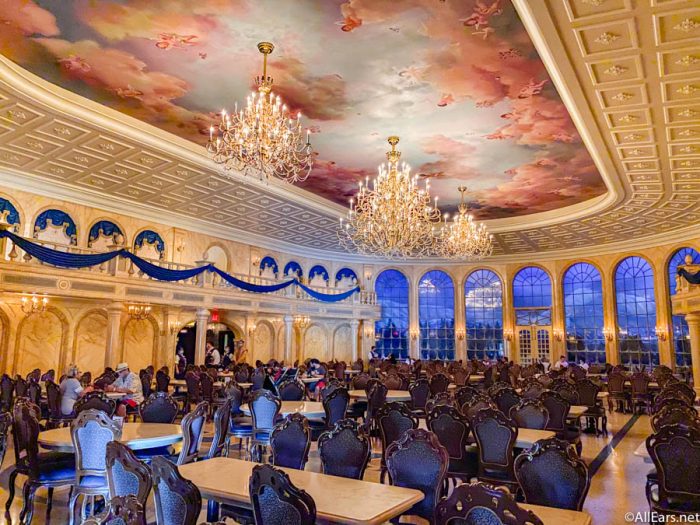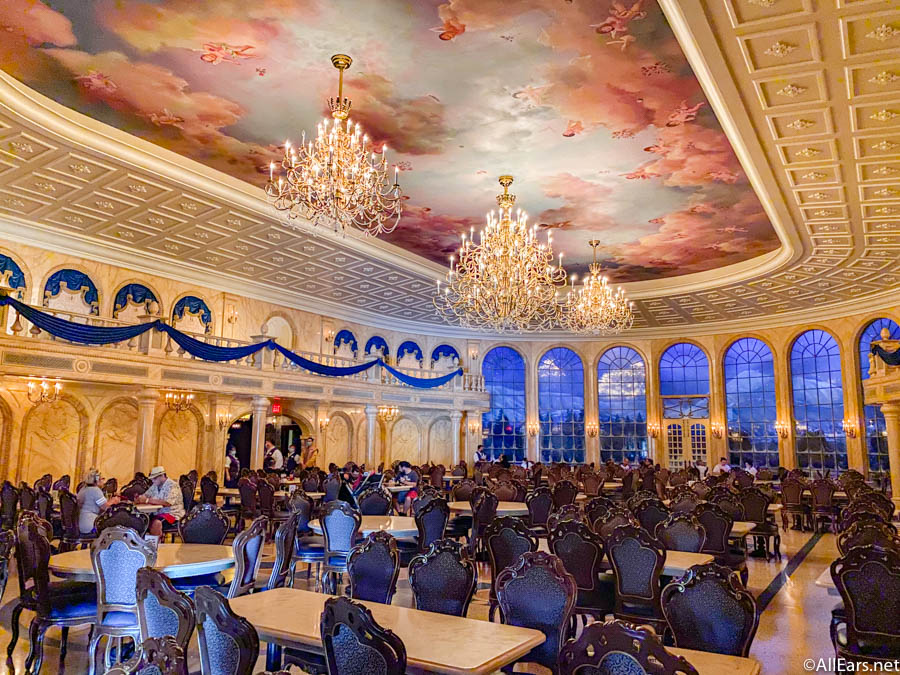 8. Watch a Live Show or Performance
Yes, the rides at Disney World are fantastic and incredibly fun, but the live entertainment there is not to be overlooked. You can get some really Broadway-level performances or intimate experiences depending on the shows you watch, and you can see the incredible actors give their all to make some magical memories for everyone in the audience. What shows can you enjoy in Disney World? Right now, you can hear the Voices of Liberty and Mariachi Cobre in EPCOT.
Some other amazing shows (like Festival of the Lion King, Finding Nemo — The Musical, Beauty and the Beast Live on Stage, and the Hoop dee Doo Musical Revue) are temporarily unavailable, but we're waiting for any updates about their possible return.
9. Stay for the Kiss Goodnight in Magic Kingdom
After spending a long day in Magic Kingdom, you might be eagerly waiting to get back to your room, take a shower, and just put up your feet, BUT if you can manage to stay awake long enough, we'd recommend that you stay after the fireworks and after the park closes for this special moment. You'll want to be in front of the Castle or right on Main Street, U.S.A. to catch a glimpse of this one. Cinderella Castle will sparkle and shine as "When You Wish Upon a Star" plays. Then, you'll hear a narrator thank guests for being there and remind everyone that Magic Kingdom is a timeless land of enchantment, magic, and make believe.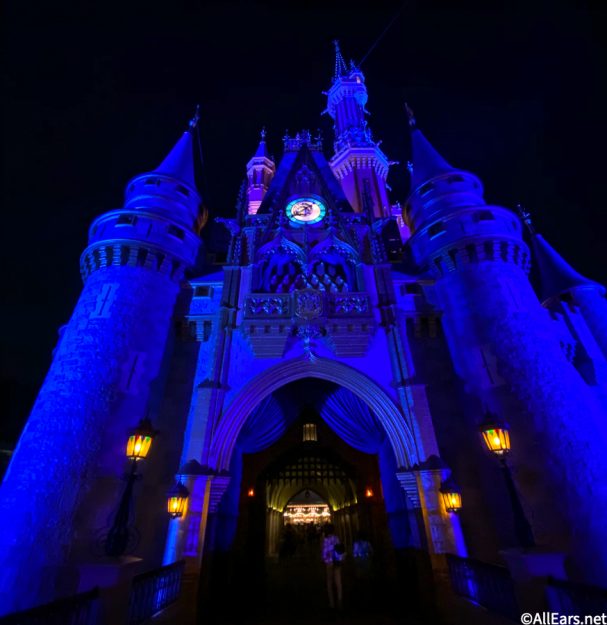 It's a small moment only just a few minutes long, but you might be surprised to find a tear in your eye as you soak in all the magic around you. It's a sweet way to send guests off after their adventure in the park and remind us all of just how special this place really is.
10. Conquer the Kitchen Sink at Beaches & Cream
Ready to eat all of your calories for the day (possibly the week, but who's really counting) in the form of ice cream? Then you're ready to conquer the Kitchen Sink from Beaches & Cream Soda Shop at Disney's Beach Club Resort! This GIANT treat comes with a LOT of ice cream and other ingredients including vanilla, chocolate, strawberry, mint-chocolate chip, and coffee ice cream, as well as whipped cream, a whole candy bar, fudge, and SO much more. Trust us when we say, you'll want to bring along some ice cream-loving friends to share this treat with.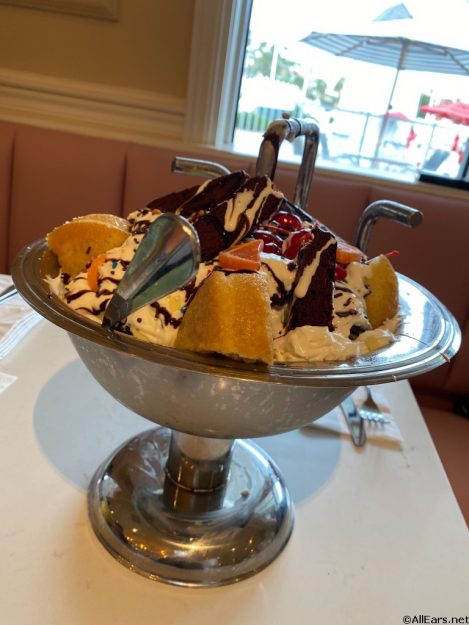 Want to make the Kitchen Sink at home? Check out the recipe here!
11. Get a Haircut in Disney World
Did you know that you can get a haircut in Magic Kingdom? It's true! At the Harmony Barber Shop on Main Street, U.S.A. guests of all ages can get a magical haircut and some Disney surprises. It can be a particularly special experience for young ones (and their parents) if they get their first haircut at this spot.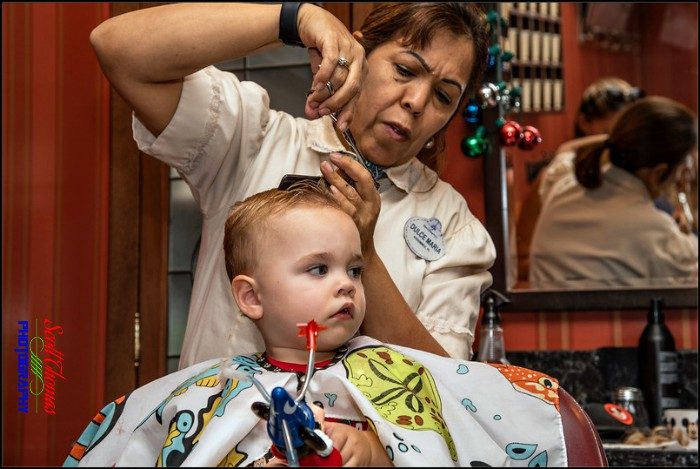 12. Watch the Flag Retreat Ceremony
Even big Disney fans may have missed this special ceremony. It may not be as grand as a parade or fireworks, but it's incredibly special. The Flag Retreat ceremony takes place every day at the Town Square flagpole in the front of Magic Kingdom.  The American flag is lowered by security guards and often times presented to the Veteran of the Day. They then parade to the Railroad Station through a path lined with Cast Members as guests cheer. The ceremony typically starts at 5PM, so try to get over there by 4:45PM if you plan on watching it.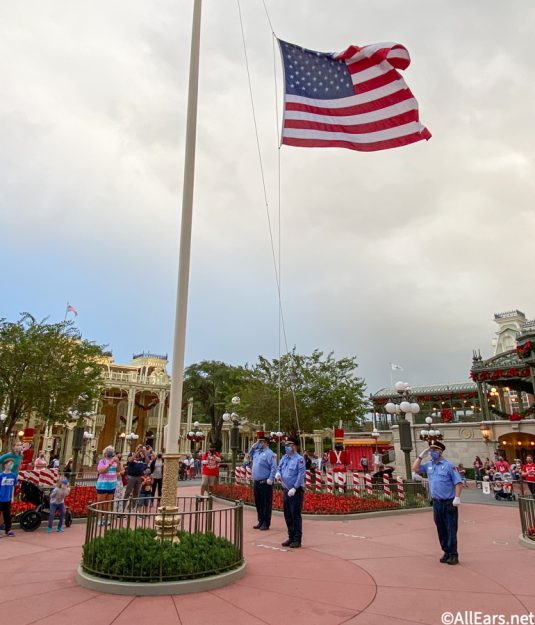 13. Visit a Disney World Water Park
Disney's theme parks are fantastic, but sometimes there's nothing better than a splash in the pool to cool down from the Florida heat. Why not take that up a notch by splashing around on some slides, a lazy river, and more at Disney's Water Parks?! Whether you visit Blizzard Beach or Typhoon Lagoon, you'll have lots of water-filled adventures.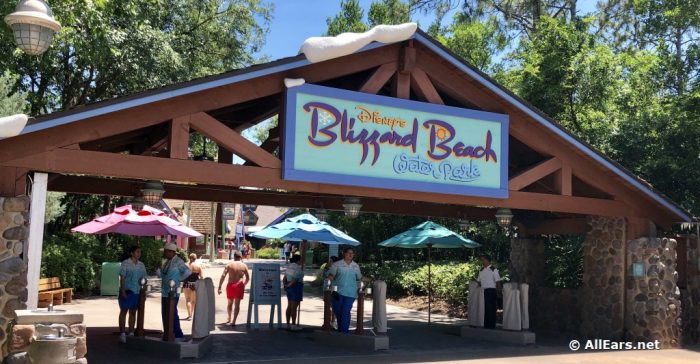 Disney's Blizzard Beach is set to reopen soon, and park hours have already been posted, so pack your bathing suits, and get ready for some fun in the sun!
14. Take a Behind the Scenes Tour
Ever wanted to get a glimpse behind the curtain at your favorite attractions or learn some of the secrets that make Disney World work? How about a walk through the Utilidors underneath Magic Kingdom? You can do all that and MORE on Disney's many Behind the Scenes Tours.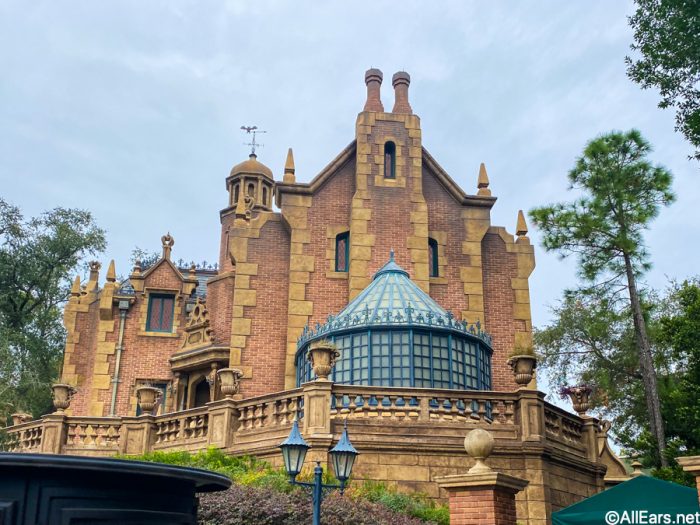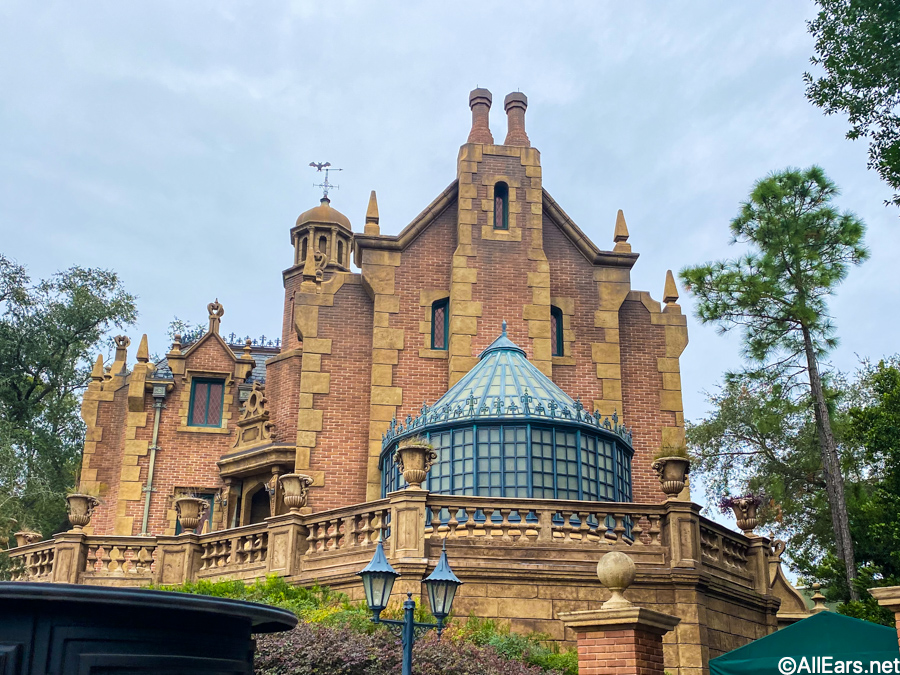 Whether you want to get a closer look at the elephants at Disney's Animal Kingdom or just take a walk through the greenhouse at Living With the Land, there's something unique out there for you!
15. Watch the Electrical Water Pageant
There are so many benefits to staying at the hotels near Magic Kingdom, one of which being that you can enjoy the Electrical Water Pageant as it floats by. But you don't have to stay at the resorts to enjoy this wonderful water show. You can also grab a dinner reservation at one of the hotels in that area and time it so that you can enjoy the show. Recently, the show made its return post-park closures so everyone can enjoy it once again .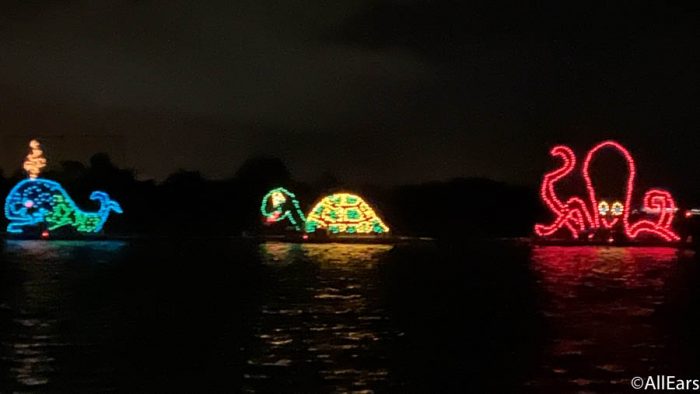 16. Ride the Monorail
If you've never taken a ride on the highway in the sky, you should add this to your Disney bucket list. It may be a mode of transportation, taking guests to Magic Kingdom or the monorail resorts or EPCOT depending on what line you get on, but it's also an attraction in its own right.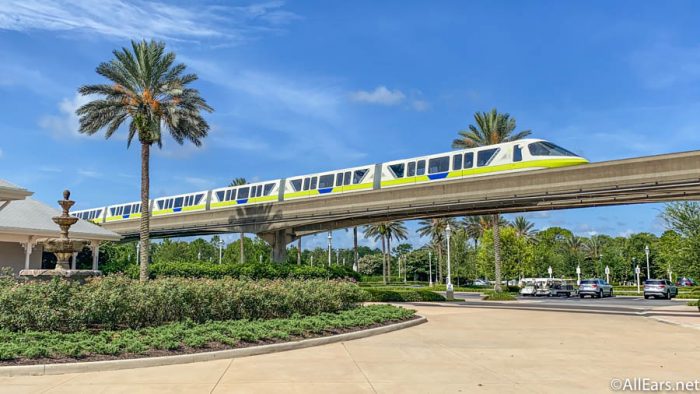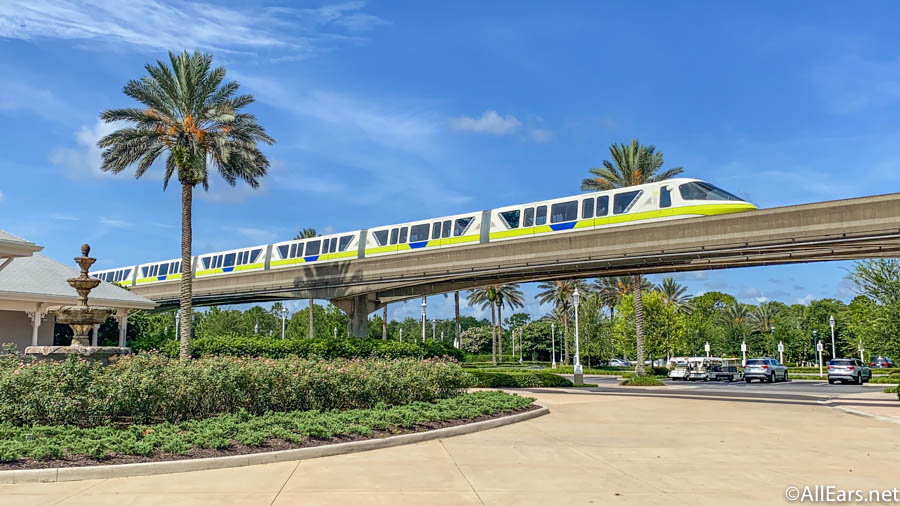 17. Visit EPCOT During a Festival
There are so many reasons to visit EPCOT, but one of the best times to visit the park is during a festival. You can celebrate the culinary, visual, and performance arts at the Festival of the Arts. Or you can admire all of the beautiful topiaries and devour some seasonal treats at the Flower & Garden Festival. Want even more snacks and drinks? You can visit during the Food & Wine Festival for some seriously amazing favorites (and 30+ food booths!). Or, if you're all about the holiday season, you can celebrate the season at the Festival of the Holidays.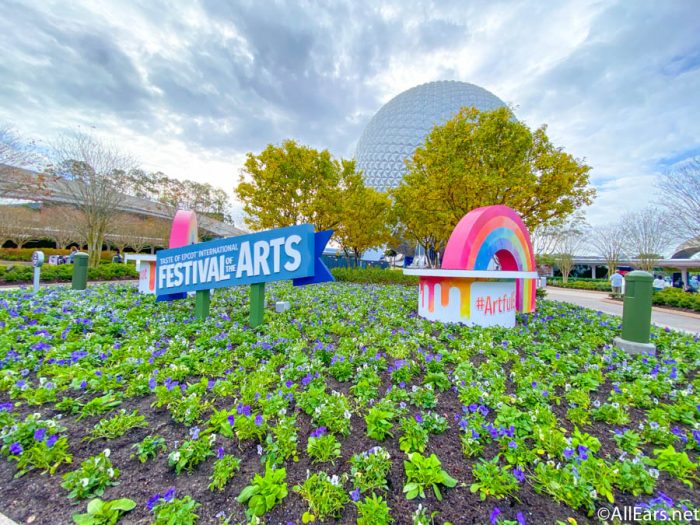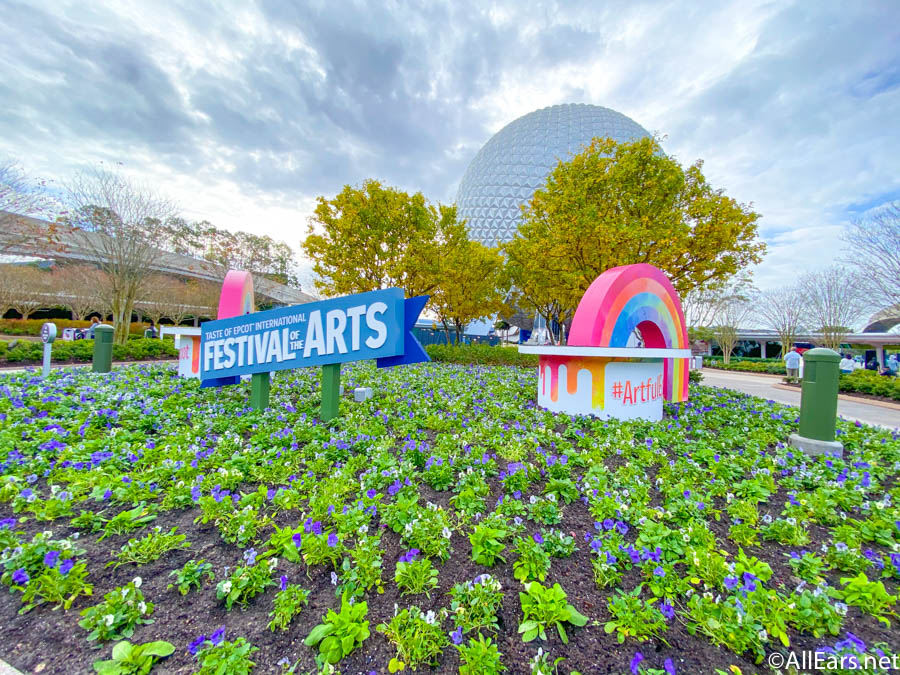 Whether you just go to eat something from ALL the booths, to admire the decorations, to shop the festival-specific merchandise, or to enjoy some special entertainment, there are lots of things to do that are different than what you'd experience on a normal EPCOT day. A true bucket list item? Visit all four festivals!
18. Eat Something Mickey Shaped
This might go hand-in-hand with eating classic Disney snacks, but it's special enough that we think it deserves its own category. You can get a Mickey Premium Bar, a Mickey-shaped Pretzel, Mickey Waffles, a Mickey Ice Cream Sandwich, Mickey Rice Krispies, or even Mickey Beignets. No matter what you choose, you'll have to take some pictures to commemorate the occasion. You could even create your own challenge, like spending one day eating only things that are Mickey-shaped, or trying to eat every Mickey-shaped treat you can find in one park on a specific day.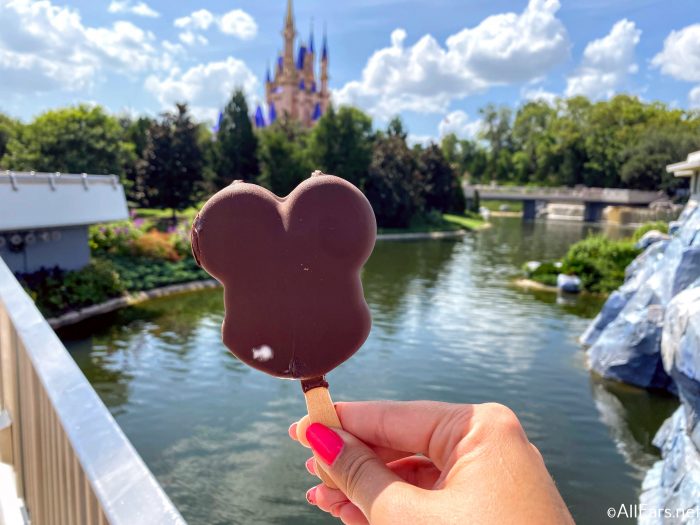 19. Find One (or One Hundred) Hidden Mickeys
You may have ridden Disney World's attractions tons of times, but there are all kinds of hidden secrets within them that you may never have seen. Some of our favorite things to find are Hidden Mickeys. You can find them in almost every single ride and in lots of areas all around the parks. Want to find some new hidden Mickeys and impress your friends? Check out our list of the hidden Mickeys only the pros know about!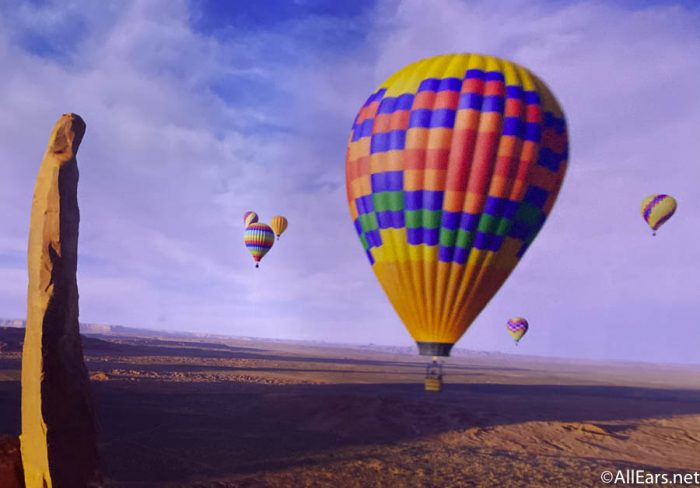 20. Do Some Pin Trading
Pin trading may look a bit different these days, but it's no less exciting to trade your ordinary or duplicate pins for something really exclusive or unique. Never traded pins with a Cast Member before? It's simple! All you need to do is get yourself some  authentic Disney pins. If you're getting them specifically to trade, you'll want to get some of the cheaper ones or a relatively inexpensive set of pins you're okay parting with. Then the hunt begins! Search on those Cast Member pin boards for something unique you want to trade for. You may get a pin from an international park or something that was a limited edition item. You never know what you might find!
21. Stay at a Walt Disney World Resort Hotel
Staying at a Disney World Resort can definitely be expensive, but it's an experience we think every Disney fan should have at least once. Whether you choose to stay at a Deluxe Resort, enjoy the atmosphere of a Moderate Resort, or go for one of the more heavily themed Value Resorts, waking up on Disney property, taking a Disney bus (or some other form of Disney transportation) directly to the parks, and getting to go back to your Disney hotel room to take a bath with those signature Disney soaps is a true fan's rite of passage.
22. Ride Classic Attractions at Magic Kingdom
Disney World seems to always be working on some kind of new attraction or experience. But there are some classic attractions that are quintessentially Disney. What rides are on that list? We'd say at Magic Kingdom your classic attractions must-do list should include Dumbo The Flying Elephant, Pirates of the Caribbean, Peter Pan's Flight, "it's a small world", The Haunted Mansion, the Enchanted Tiki Room, Walt Disney's Carousel of Progress, and The Jungle Cruise. These are all classic attractions that either have played a key role in Disney's history, were opening day attractions, or are considered iconic to this park.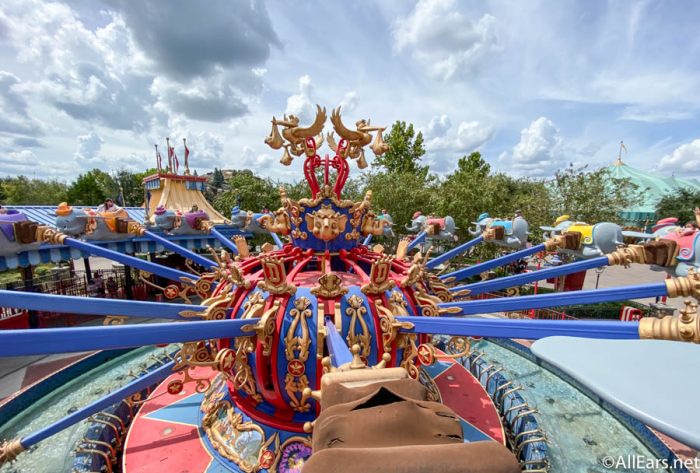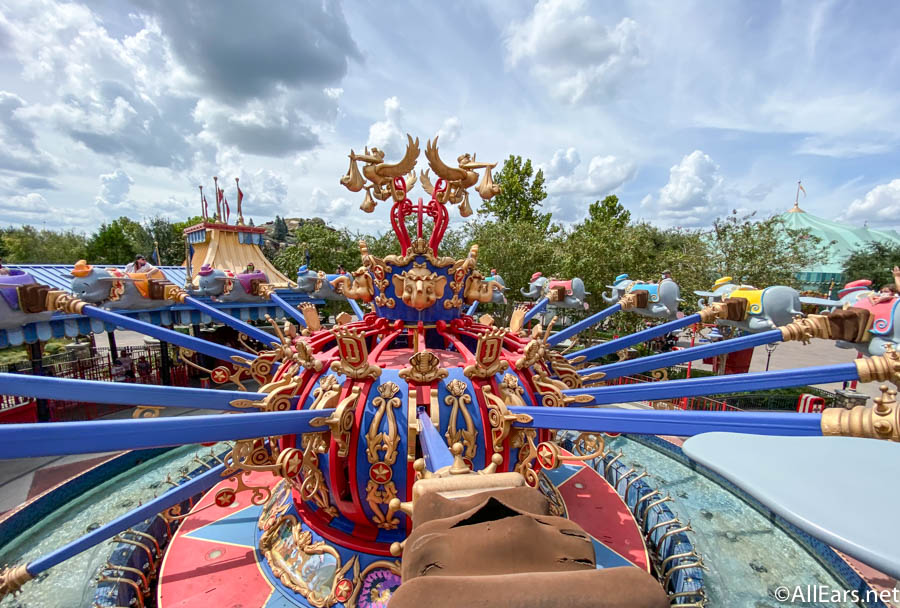 23. Buy a Disney Souvenir
It's nearly IMPOSSIBLE to survive an entire Disney trip without buying at least one Disney souvenir. Whether you're a Minnie ears collector, you've got quite a few Disney plush at home, or you can't stand to eat your popcorn in anything but a Disney popcorn bucket, there are Disney souvenirs to fit every type of fan and every budget.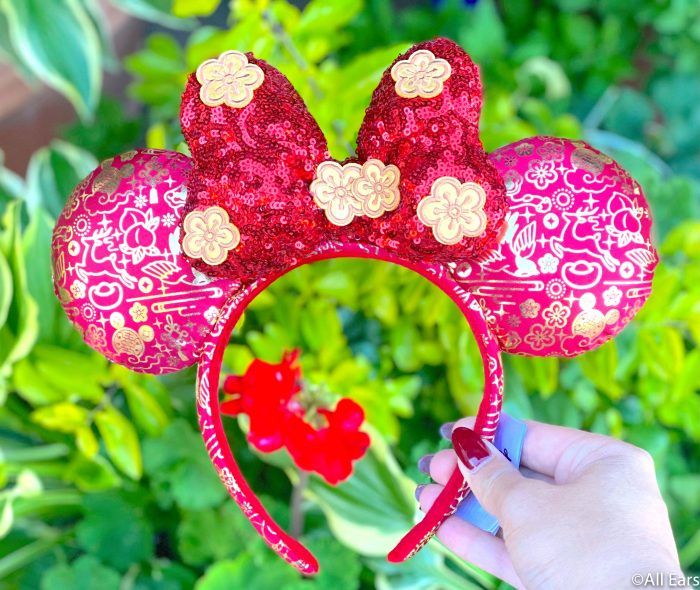 24. Become a Galactic Hero
999,999. That's the number you want to see on your vehicle before the end of your ride on Buzz Lightyear's Space Ranger Spin and the number that will officially make you a Galactic Hero. You can find all kinds of tips and tricks online for how to get this most honorable achievement. The most important tip? Stretch out those fingers and get ready to blast your way to infinity and beyond!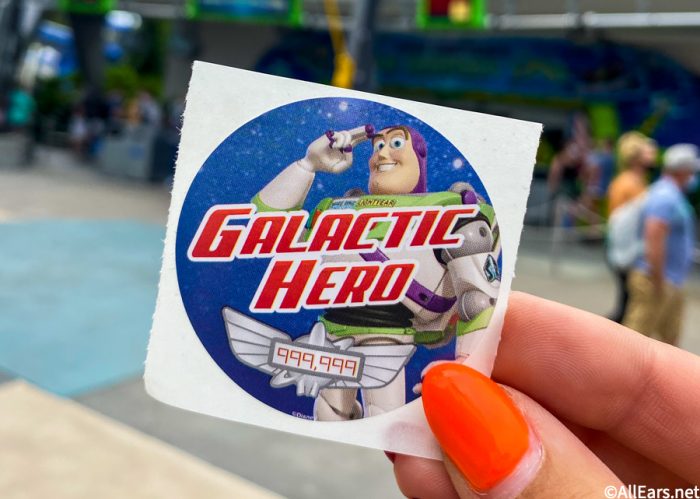 25. Eat a Character Dining Location
Character dining looks a bit different these days, but it's still quite magical to see some of your favorite characters while munching down on your lunch or dinner. Right now, the spots that are offering character dining include Hollywood & Vine at Disney's Hollywood Studios, Garden Grill Restaurant in EPCOT, Topolino's Terrace at Disney's Riviera Resort, Chef Mickey's at Disney's Contemporary Resort, and Ravello at the Four Seasons. You can also say a quick hello to Cinderella at Cinderella's Royal Table and we caught a glimpse of the beast over at Be Our Guest Restaurant when we visited in the summer of last year.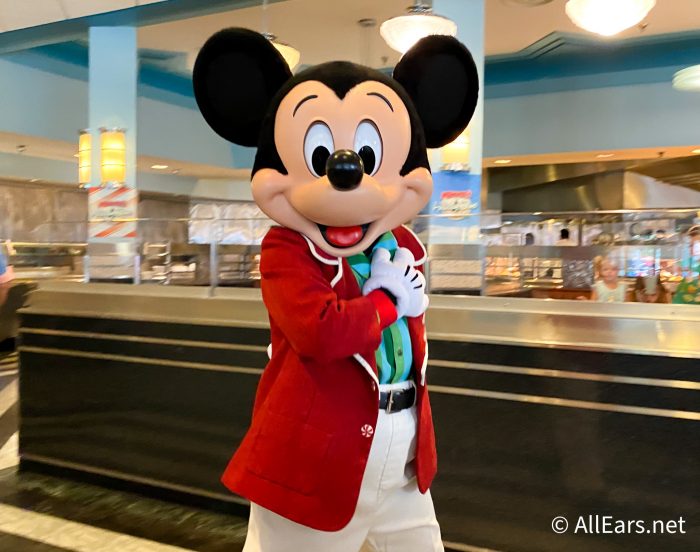 26. Eat or Drink Something From Every Country at EPCOT
Whether you just grab a drink (alcoholic or not), a small snack, or a full meal — we think it's a must-do to grab at least one food or beverage item from each country in EPCOT. Perhaps you'll want to try those unique KITKAT flavors in Japan, or you'll opt for some baklava in Morocco. Maybe you'll get it all in one visit, or you'll spread out your snacks over time. No matter how you do it, it's sure to be one great culinary adventure!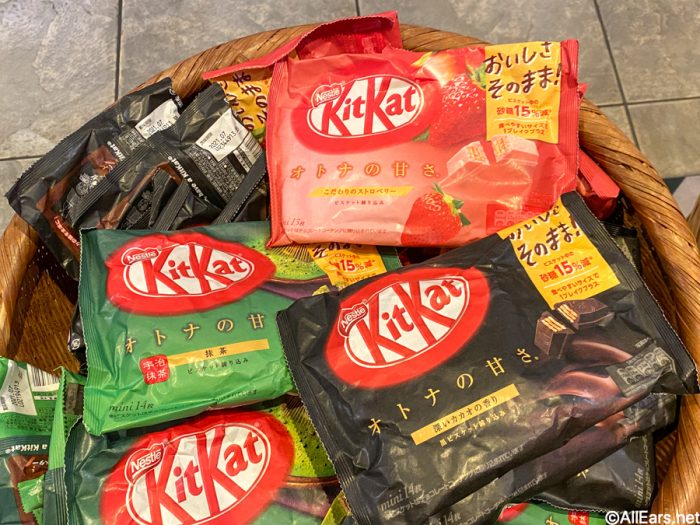 Not sure where to start? Check out our video on why you should definitely try those unique snacks in Japan, and our video on the most authentic treats in World Showcase!
27. Ride the BIG EPCOT Attractions
Soarin' Around the World, Spaceship Earth, Test Track, Frozen Ever After. These are some of EPCOT's most thrilling, most popular, or just signature attractions. If you haven't tried all of these at least once, what are you waiting for?
28. Ride the BIG Attractions at Animal Kingdom
Kilimanjaro Safaris, Expedition Everest, DINOSAUR, Avatar — Flight of Passage. There are some fantastic areas and rides to explore throughout Disney's Animal Kingdom, but these are some of the park's most popular attractions, and they're all worth riding at least once (if not hundreds of times).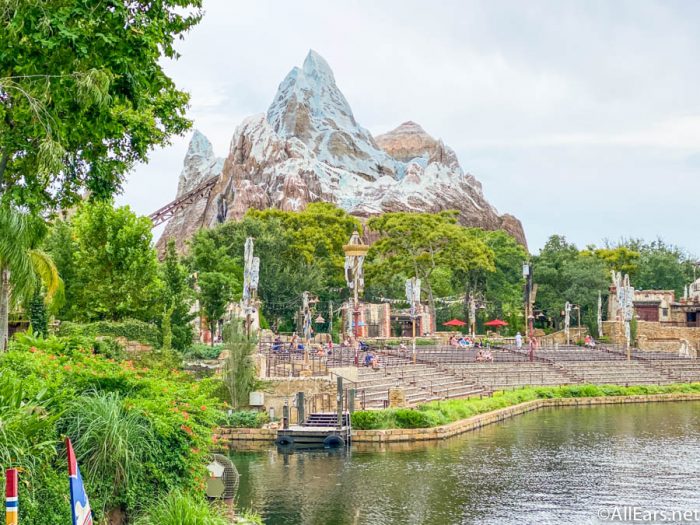 29. Visit Pandora — The World of Avatar
Pandora — The World of Avatar is an incredibly detailed land with all kinds of amazing scenery. You may have run into the land to ride Flight of Passage and then run out to get in another line for something else, but have you ever actually set aside some time in your day to just explore and admire this area? If you haven't, you totally should! Grab a snack from Pongu Pongu or a meal from Satu'li Canteen, and once you've finished that, take a walk around. Soak in those floating mountains, check out the gift shop, and (if you can) come back at night to experience a whole other bioluminescent world.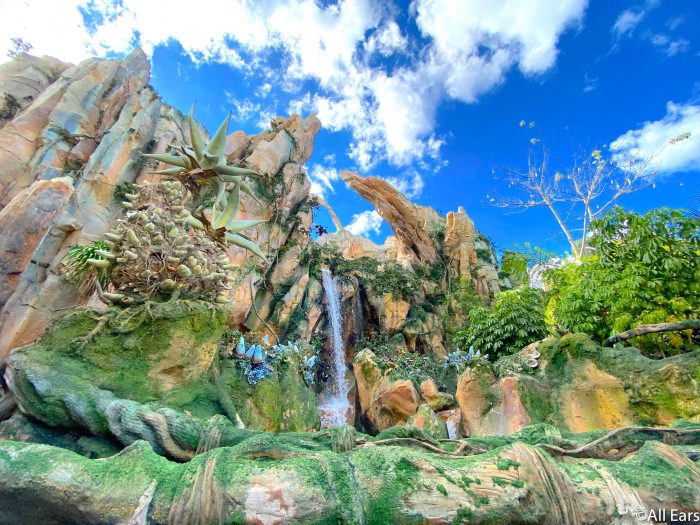 30. Walk the Animal Trails from Animal Kingdom
As you're running around Disney's Animal Kingdom, trying to hit those big attractions, you might overlook the animal trails. But these are absolutely a must-do at the park! Check out tigers, gorillas, and more at the Discovery Island Trails, the Gorilla Falls Exploration Trail, and the Maharajah Jungle Trek.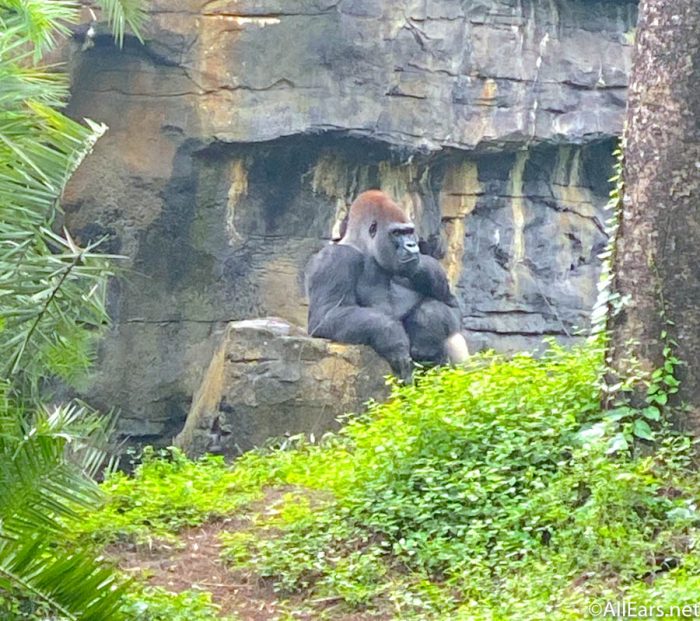 31. Ride the BIG Attractions at Hollywood Studios
Taking out the Star Wars rides and Toy Story Land attractions (more on that in a second), some of Disney's Hollywood Studios' most popular or signature rides include Twilight Zone Tower of Terror, Rock 'n' Roller Coaster Starring Aerosmith, and Mickey & Minnie's Runaway Railway. Have you ridden all of these already?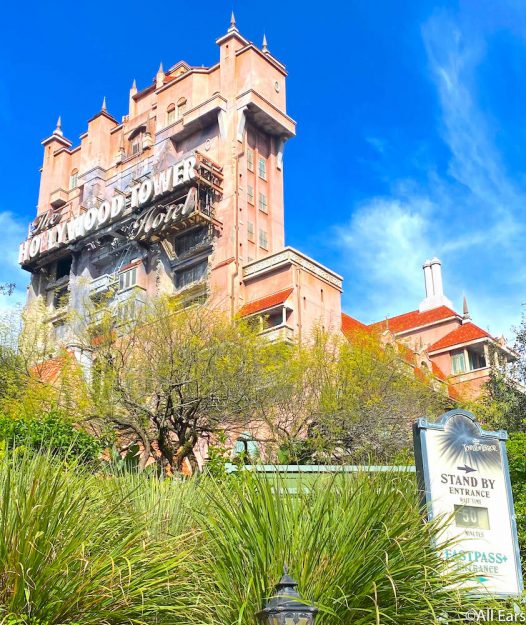 32. Ride Everything Star Wars Related
Whether you're a fan of the Dark Side, or you fight only to restore the Light in the galaxy, the Star Wars themed attractions in Disney's Hollywood Studios will put you right at the center of your own Star Wars story and make you feel like you've traveled to a galaxy far, far away. Right now, you can hop on Star Tours — The Adventures Continue, Star Wars: Rise of the Resistance, and Millennium Falcon: Smugglers Run. Star Wars Launch Bay used to also be a space that fans of the space saga could enjoy, but it is temporarily closed at the moment.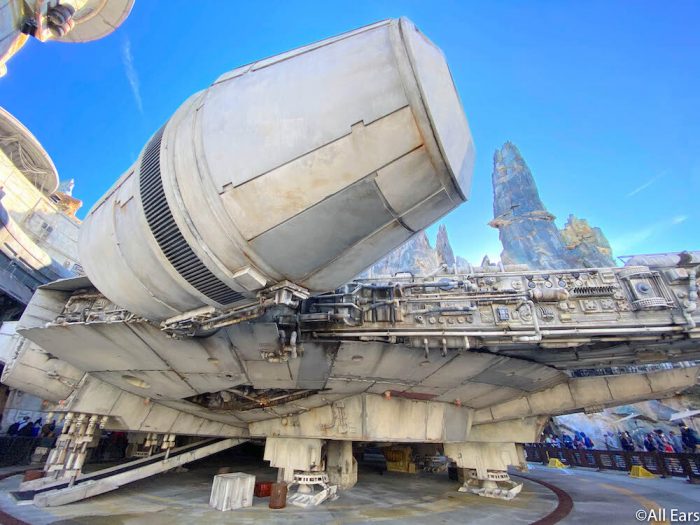 33. Spend Time in Star Wars: Galaxy's Edge and Get a Unique Snack
Like Pandora — The World of Avatar, you might have run through Galaxy's Edge but we'd say it's a must-do to spend some time just enjoying the land itself. Check out the merchandise, talk to some citizens of Batuu, and take the time to really soak in the incredible details of this land. And, of course, grab a snack while you're there! Go for the fan-favorite Ronto Wrap, or sip on some Blue or Green Milk, and let us know what snack from Batuu you liked best!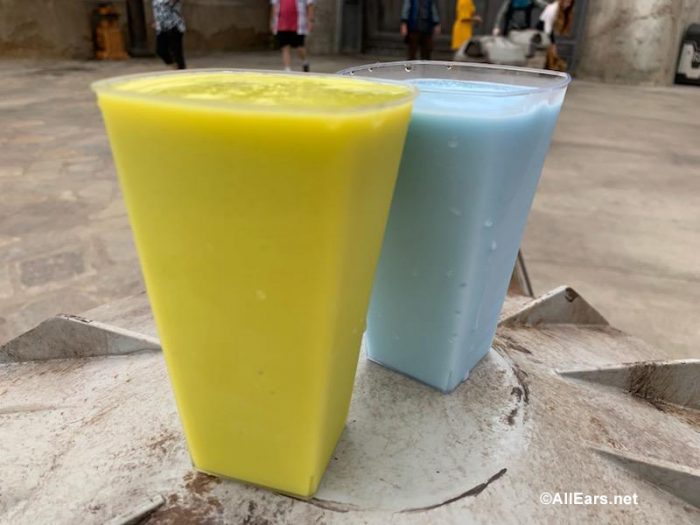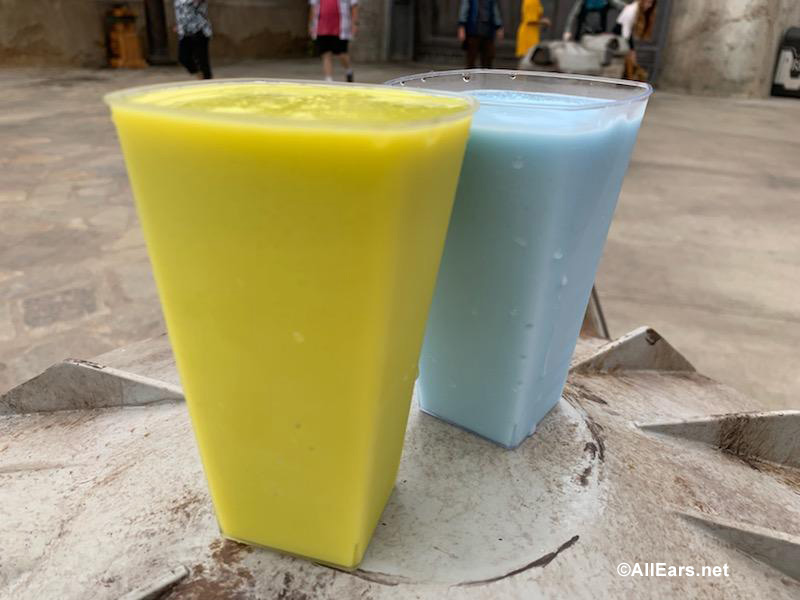 34. Eat at the Unique Spots in Disney's Hollywood Studios
There are great restaurants throughout Disney World, but Disney's Hollywood Studios has some of the most unique ones. Want to sit in a 50s style diner at 50's Prime Time Cafe and get heckled to eat your vegetables? What about taking a trip to the drive-in Sci Fi Dine-In Theater? Or how about grabbing a drink that'll numb your mouth for a few seconds at Oga's Cantina?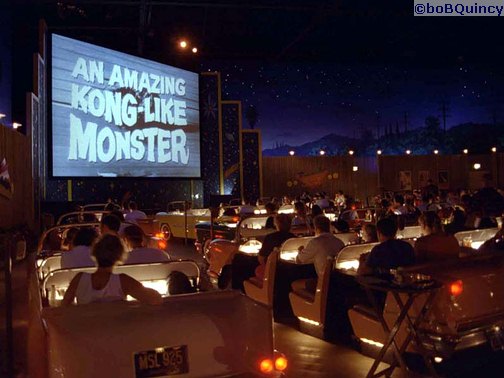 35. Walk Through Walt Disney Presents
One big part of Disney World and the Walt Disney Company in general is the history of the man who started it all — Walt Disney. Walt Disney Presents at Disney's Hollywood Studios is a walk-through exhibit that will take you through Walt's story and give you the chance to see all kinds of unique items that form part of the history of the Disney company.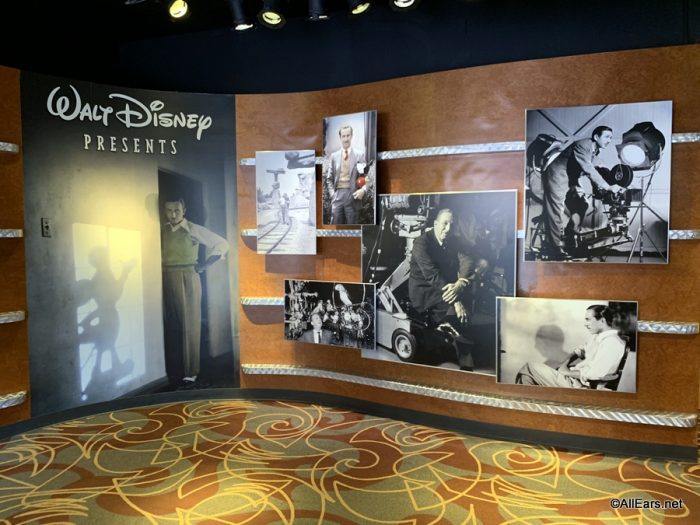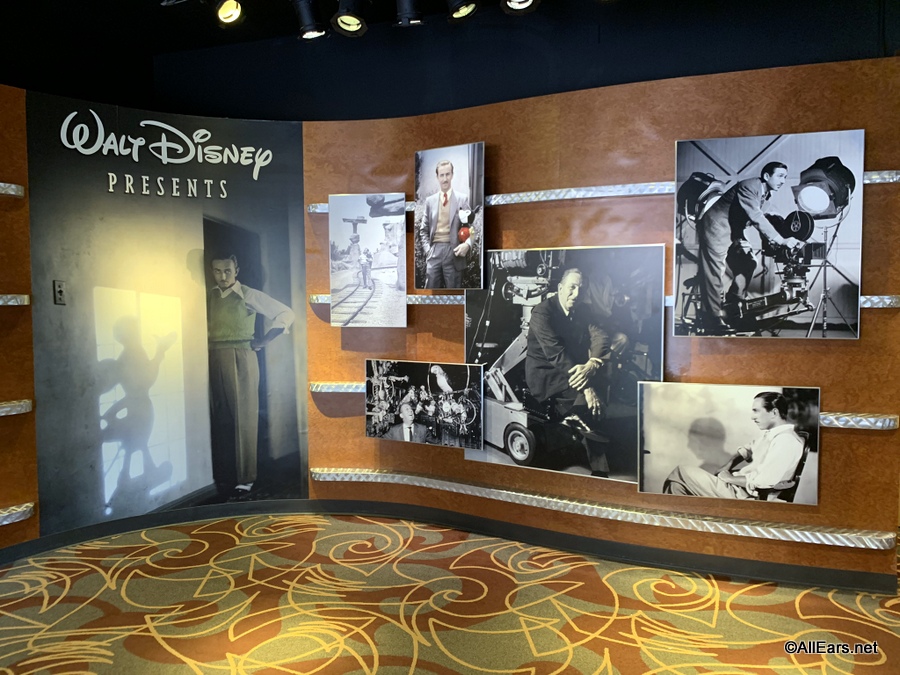 36. Ride ALL of the Attractions in Toy Story Land
Alien Swirling Saucers, Slinky Dog Dash, and Toy Story Mania. These are the attractions you'll have to ride to complete this Toy Story challenge. The rides are all really well themed, incredibly fun, and pretty family-friendly, so the whole gang can enjoy them together and then go for a snack at Woody's Lunch Box to finish!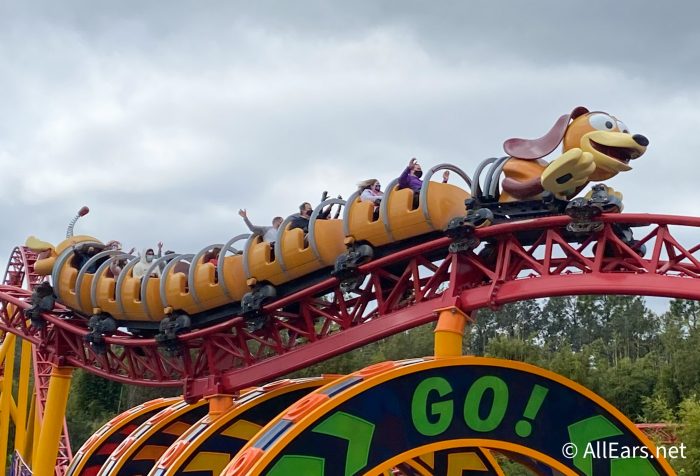 37. Ride the Hot Air Balloon in Disney Springs
You may have seen all of Disney World from the ground, but have you seen it from the sky? Seeing some of the parks and resorts from the Aerophile Tethered Balloon at Disney Springs is (at least in our opinion) a must-do for Disney fans! It'll give you some of the most unique views of Walt Disney World Resort.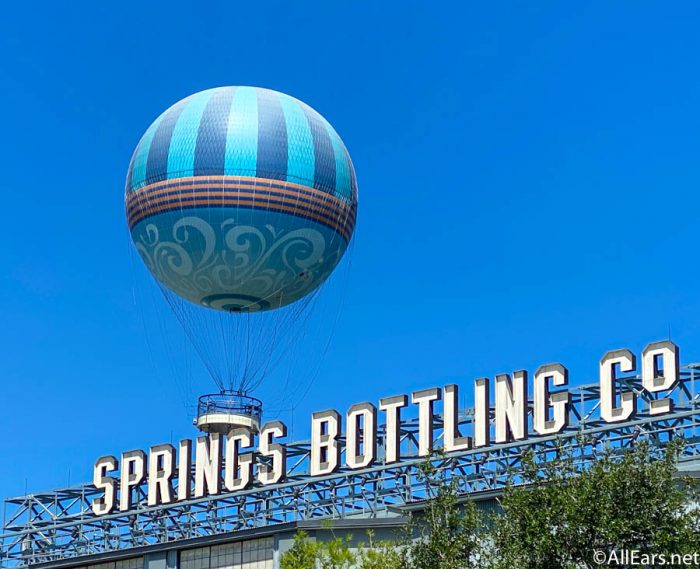 38. Shop and Eat in Disney Springs
Disney Springs has essentially become Disney World's 5th theme park — focused entirely on food, drinks, merchandise, and entertainment. You can sample from all kinds of cuisines (including some great southern food at Chef Art Smith's Homecomin'), watch a movie, get some extravagant donuts, and (of course) shop 'til you drop at its many stores. Wondering where to start on your culinary adventure through Disney Springs? Check out our list of the spots you should check out!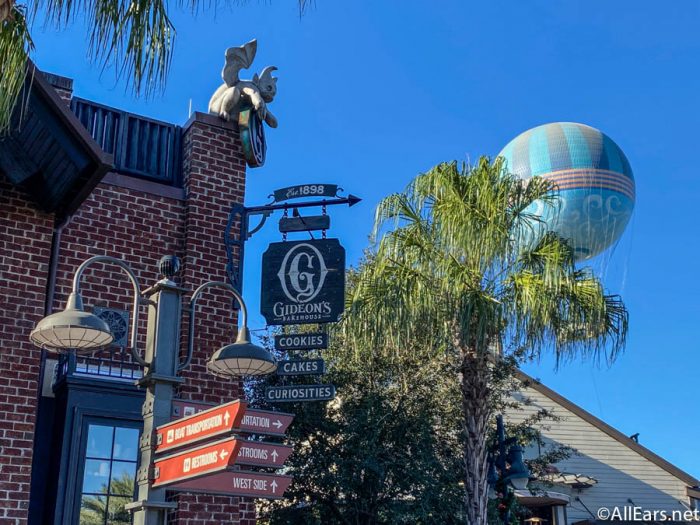 39. Eat at Some Amazing Restaurants at the Disney World Hotels
While there are great restaurants in the parks and at Disney Springs, the Disney World hotels are not to be overlooked! You can have a FEAST at 'Ohana, chow down on some unique African dishes at Boma, dine with a view at California Grill, check out some animals while devouring the bread service at Sanaa, stuff your face with fried chicken while enjoying the amazing performers at Hoop Dee Doo Musical Revue, and more. Click here to see your rankings for the best and worst table service restaurants at Disney's hotels to start making your list of must-visit spots! Note that some of these restaurants may be temporarily unavailable at the moment.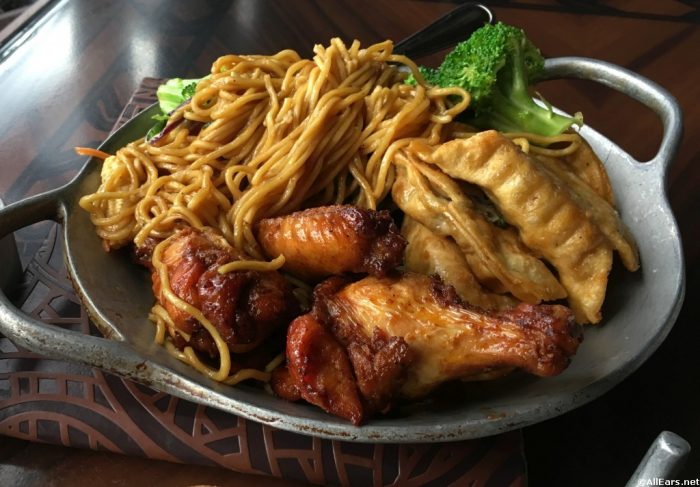 40. Eat at Victoria & Albert's
Victoria and Albert's, located at Disney's Grand Floridian Resort & Spa, is truly THE premier dining experience in Disney World. The restaurant has won AAA's Five Diamond Award, the Forbes Travel Guide Five-Star Award, and much more. You can choose from a variety of dining experiences here including the Dining Room, the more private Queen Victoria's Room, or the ultimate experience — the Chef's Table. Dining at Victoria & Albert's is NOT cheap, but the uniqueness of this restaurant and its fine dining style makes it something that Disney fans should at least try to do once. Note that Victoria and Albert's is currently temporarily unavailable.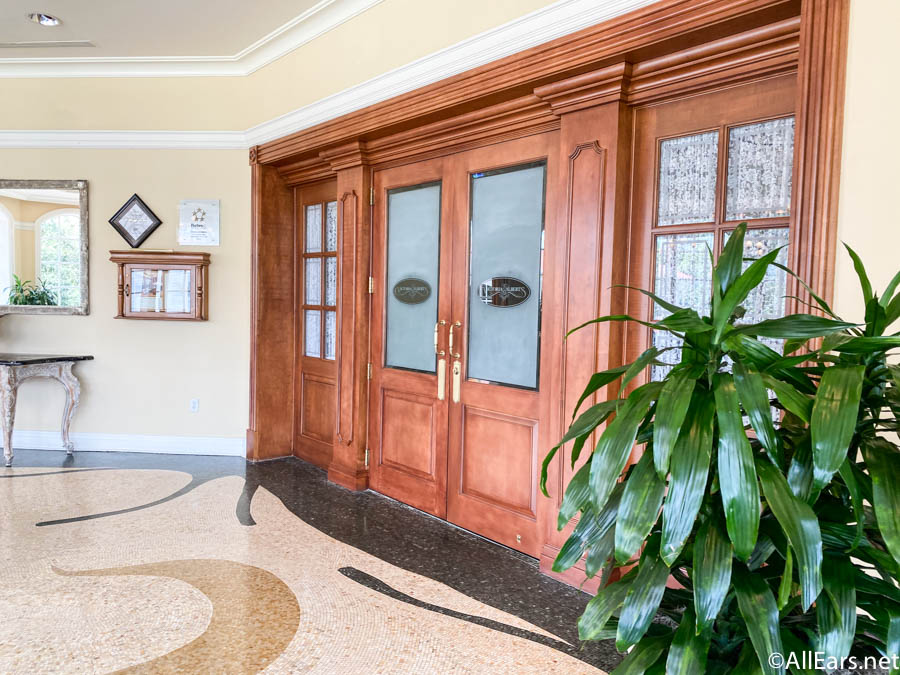 41. Visit Trader Sam's Grog Grotto
From the fanciest of dining locations, we go to one of the most interactive and fun. Trader Sam's Grog Grotto (located at Disney's Polynesian Village Resort) is a lounge that serves all kinds of themed drinks and small plates. Will you score a black pearl? Will your seat at the bar magically start lowering throughout your time there? Will you order a drink that makes the whole restaurant take on a different effect? The only way to find out and experience this fantastically themed spot is to try it yourself!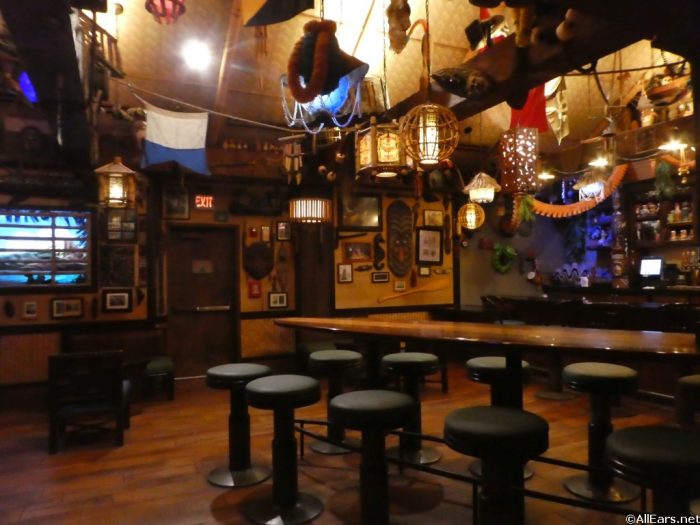 42. Go to a Disney World Christmas or Halloween Party
Although a trip to Disney World during a holiday can be special enough on its own, going to one of the hard-ticketed party events can add an even more magical touch to your vacation. Typically, Mickey's Not So Scary Halloween Party is the only way adults can really go in costume in the parks and see that special Halloween parade (although things were a bit different in 2020 as the party was canceled). Plus, who doesn't dream of going trick or treating IN Magic Kingdom?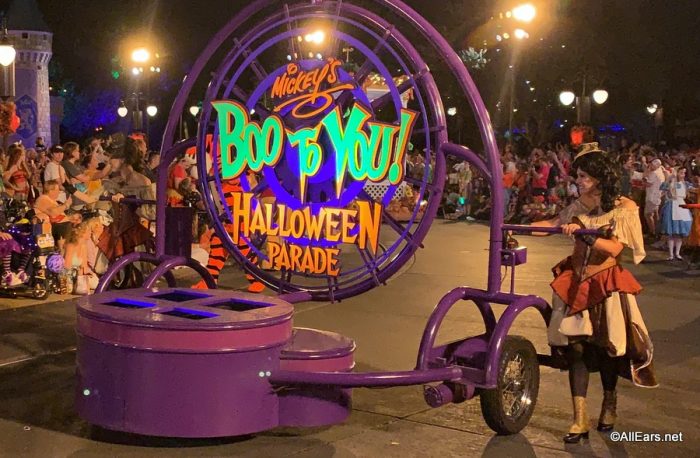 If you prefer hot cocoa and cookies, and the Christmas parade, then Mickey's Very Merry Christmas Party is what you're looking for. The Christmas Party was also canceled in 2020, but we're on the lookout for any updated information about these party offerings in 2021.
43. Meet Your Favorite Characters
Whether you want to say hello to your favorite princess or swap strategies for taking over the world with some of the villains, meeting Disney characters can be a really fun part of the Disney World experience. Keep in mind, there's no age limit on magic here. You don't have to be a little kid to meet Cinderella or Anna; you just have to be a kid at heart. So take some time to chat with Alice about the Queen of Hearts, or ask Mary Poppins for some tea tips. There's all kinds of fun to be had with these Disney favorites. Note that character meet-and-greets are modified at this time.
44. Ride on a Disney Bus
You can drive to the Disney parks, but there's something really special about hopping on a Disney Bus, talking to your family about what you're going to do that day, and sharing in that fun with a group of other fans who are also getting ready to experience the magic. There's a unique energy to it that all Disney fans should experience. Bus seating and loading procedures have changed during this time, so check out our latest updates on that before your next trip!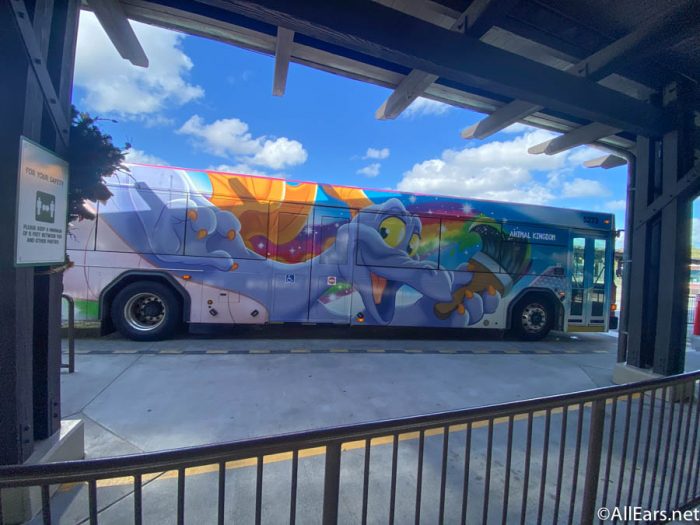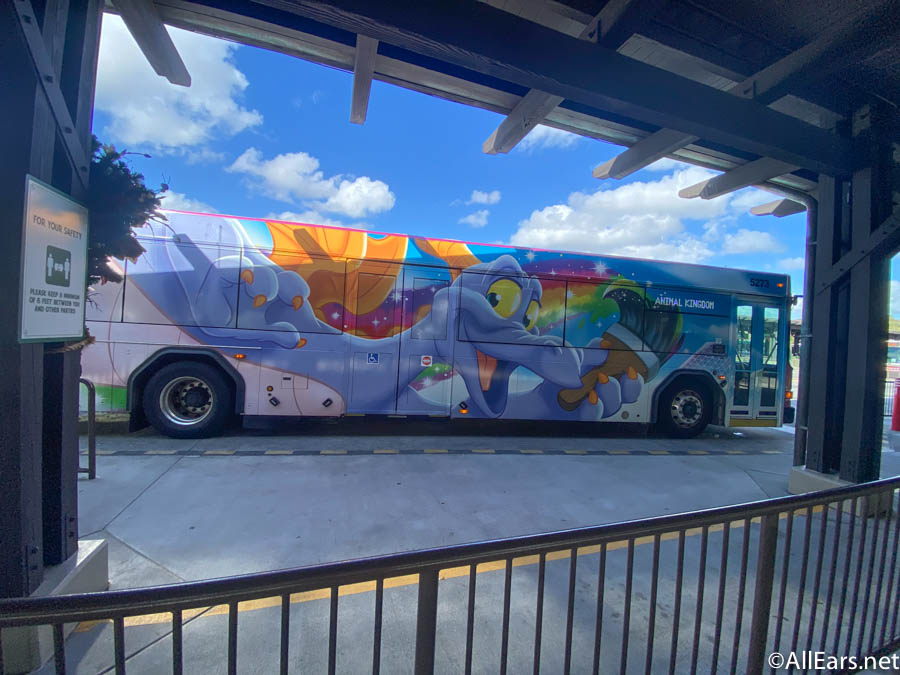 45. Be at a Park at Rope Drop
Being on vacation might mean sleeping in for you, but being at a Disney World theme park right as the park opens can be a really special experience! You might even get to be the first family in the park for the day or catch a special welcome show. And, as they say, the early bird catches the worm. Your early start time could help you ride some of those really popular attractions quickly and give you the chance to finish up your must-do rides in one park early, so you can hop to another in the afternoon.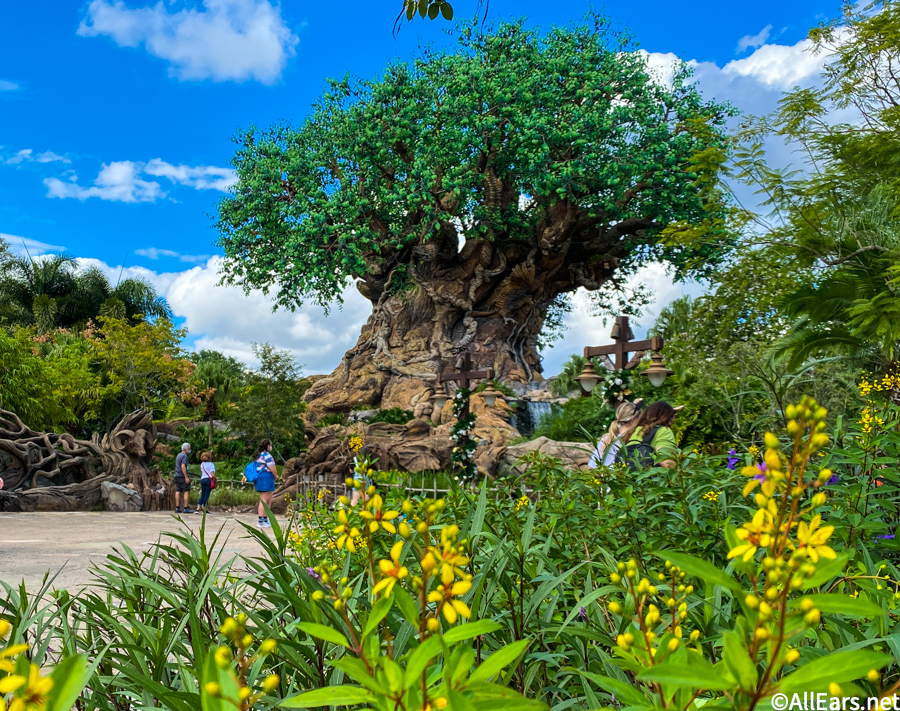 46. Get a Disney Button
Celebrating a birthday, anniversary, first visit to the parks, graduation, or something else during your stay? Then you'll definitely want to get a Disney celebration button! You can find these throughout the parks and resorts, and they are completely FREE. Wear them around the parks, and you might experience a magical moment or feel like a star as Cast Members and sometimes other guests wish you a happy birthday or give you their congratulations on whatever you're celebrating!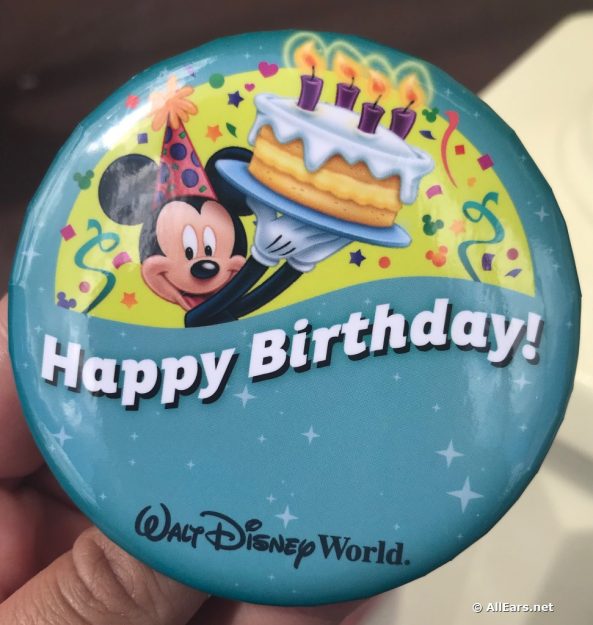 47. Create Magic for Someone Else
Cast Members work incredibly hard each and every day to make magic for all the guests at Disney World, but YOU can make magic for others while in the parks as well. Maybe it's something as simple as holding the door open for the guests behind you or wishing someone a happy birthday if they're wearing a birthday button. Maybe you bring special "Thank You" cards to give to the Cast Members and show them how much they are appreciated. There are so many ways to help spread that sense of kindness in the parks, and YOU can be a part of it all.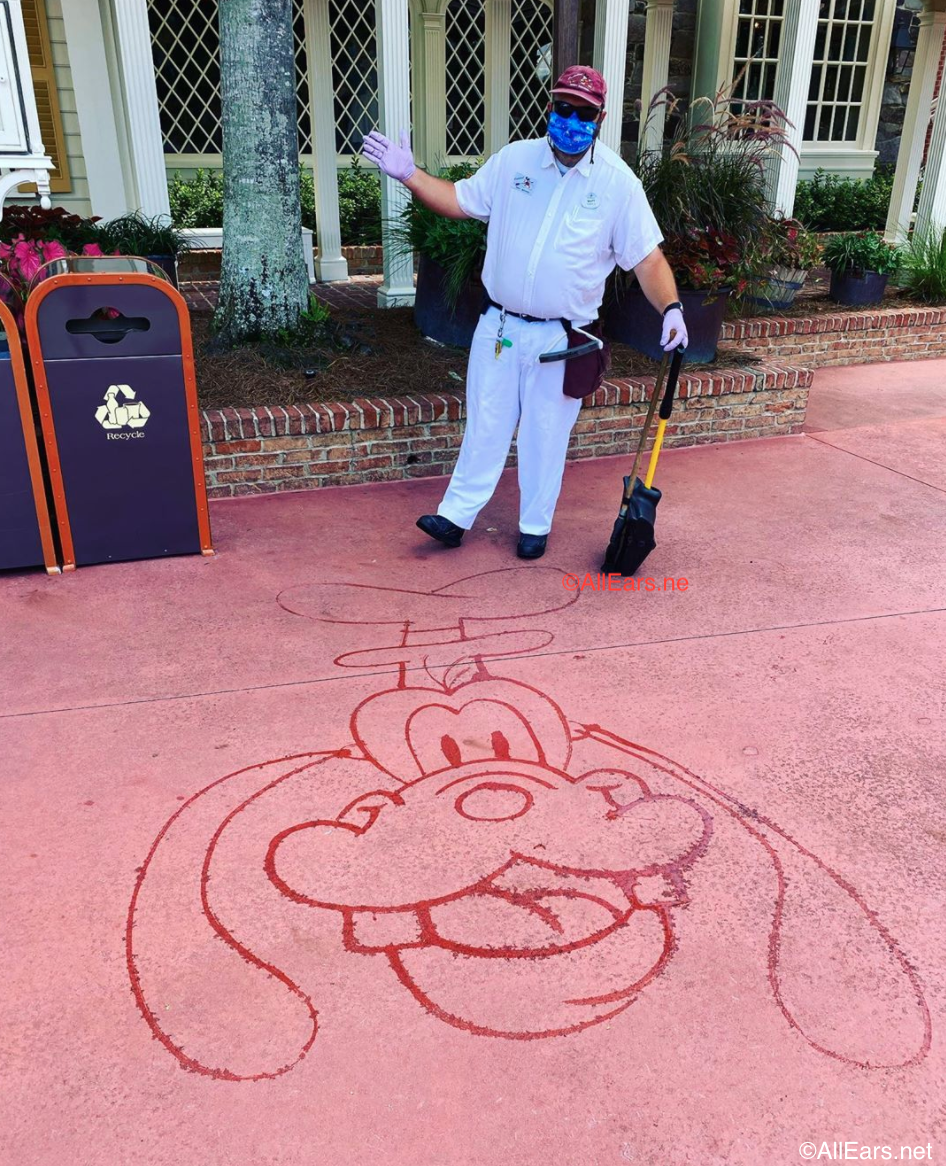 48. Play an Interactive or Scavenger Hunt Game Around the Parks
Maybe you've seen ALL the shows in the parks and ridden ALL the rides, but there are some other fun ways that you can interact with the lands around you and learn more about other countries or animals. In EPCOT, you can often go on scavenger hunts during the park's special festivals. You can also collect some special items and learn more about the countries at World Showcase by visiting the Kidcot Fun Spots.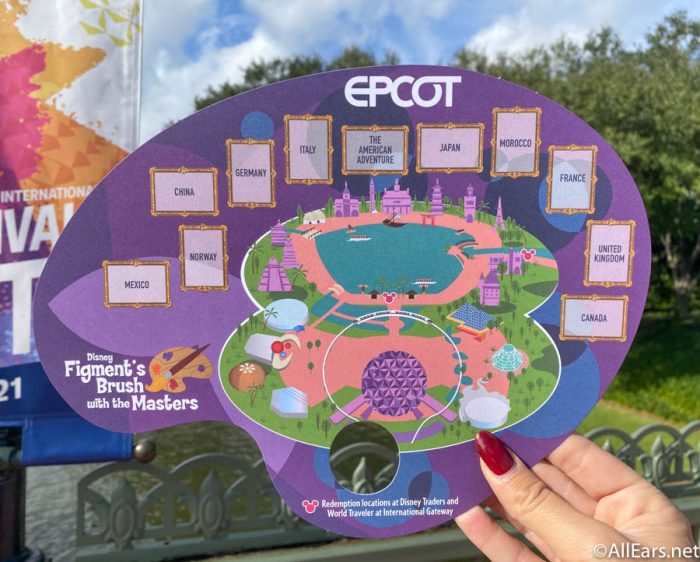 In Disney's Animal Kingdom, you can earn your Wilderness Explorer badges with their Wilderness Explorer game.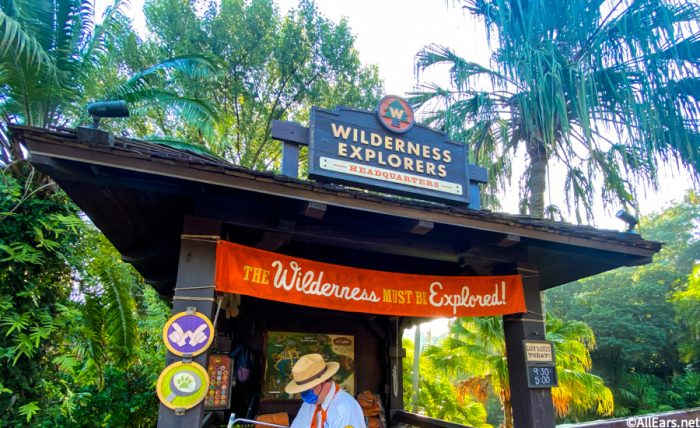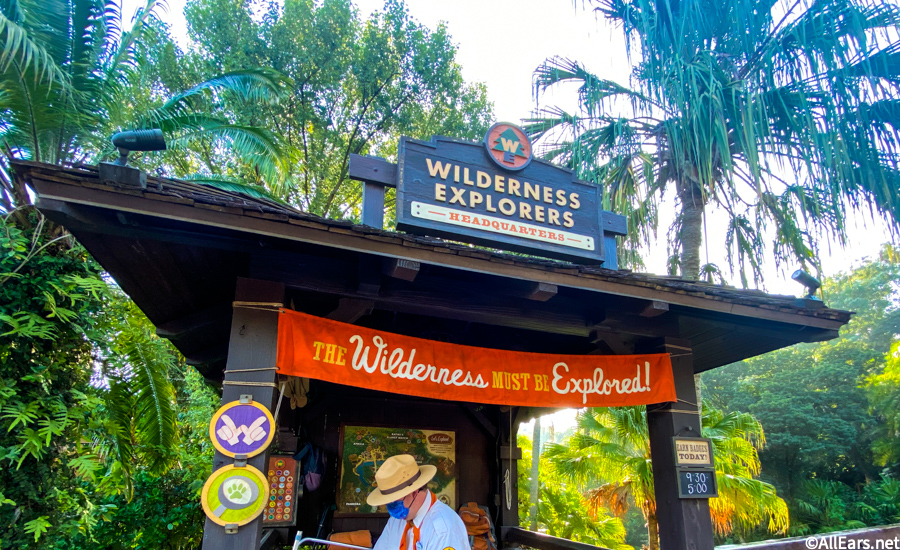 In Disney's Hollywood Studios' Galaxy's Edge, you can use the Play Disney Parks app to decode things all around the land, tune in to secret transmissions, and earn credits.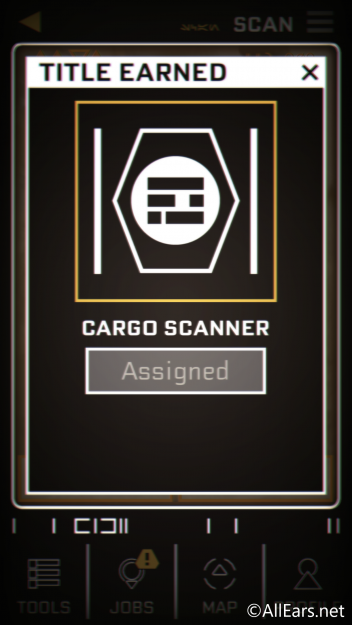 Finally, at Magic Kingdom, you could previously participate in A Pirate's Adventure: Treasures of the Seven Seas although this is temporarily unavailable right now. Sorcerers of the Magic Kingdom is another interactive game in the park, but it is set to temporarily close.
49. Ride on the Walt Disney World Railroad
Whether you use the Walt Disney World Railroad as a way to get around Magic Kingdom, or you take a grand circle tour without getting off at all, the Railroad is a Disney must-do. The train station (and sometimes the train itself) is often one of the first sights you see walking into the park, and the sound of the train's whistle may be one of the first things you hear. Walt Disney's love of trains is really embraced and honored through this attraction. Disney fans can ride this attraction, get a unique view of Magic Kingdom, enjoy a relaxing ride around the park, and feel connected in some way to Walt himself.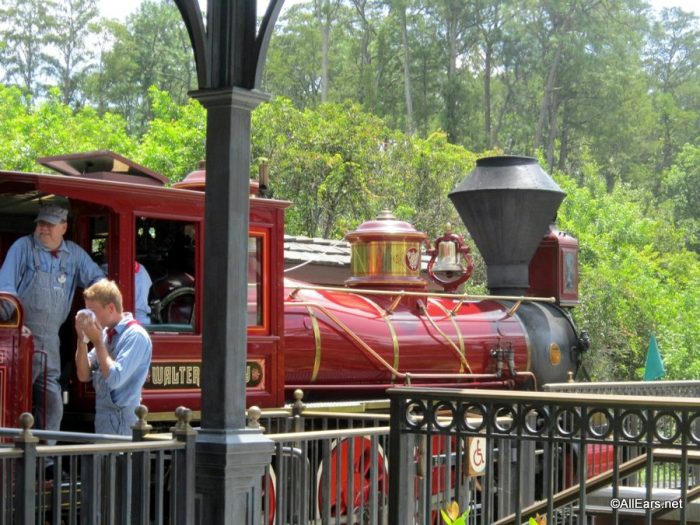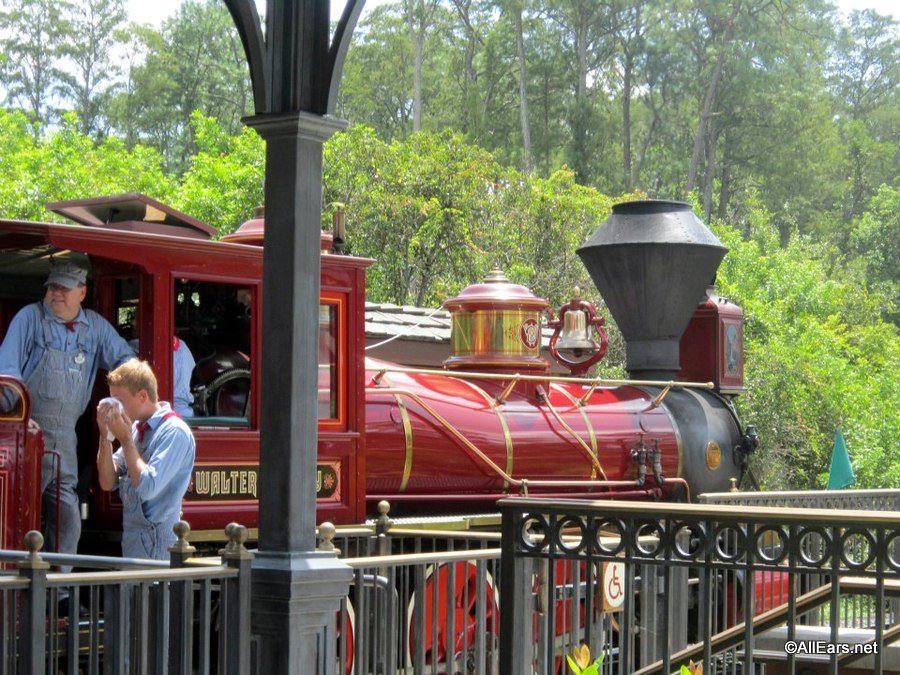 50. Park Hop
Finally, on our list of Disney must-dos is park hopping! Park hopping returned to Disney World in 2021 in a modified fashion, once again allowing guests to potentially visit more than one park each day. Exactly how many parks can you hop to each day? Well, it'll depend on availability, but we've actually been able to hop to all four parks in one day! Whether you try to take on a four-park challenge or just go from breakfast at Magic Kingdom to dinner at EPCOT, hopping around the Disney parks is a must-do!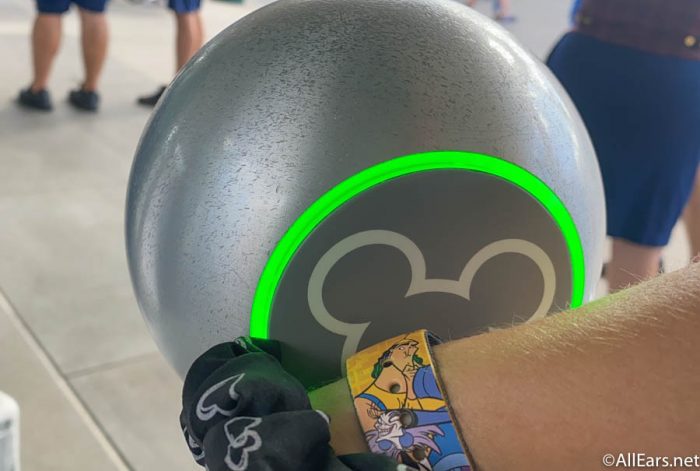 Curious what the modified Park Hopping system is like? Check out ALL the details about our Park Hopping experience here, some of the biggest surprises from the return of Park Hopping, and our video about what's different about Park Hopping now.
And that's our list of 50 Disney World must-dos. There are, of course, many more things that may be considered must-dos or even bucket list items, but these are just a few that we picked out. How many of these have you done? What other ones would you add to the list? Let us know in the comments below!
Join the AllEars.net Newsletter to stay on top of ALL the breaking Disney News! You'll also get access to AllEars tips, reviews, trivia, and MORE! Click here to Subscribe!