Many visitors to Disney World are unaware that it's home to two water parks; Typhoon Lagoon and Blizzard Beach. We not only want to make you aware of these water parks — we want to make sure you don't miss Typhoon Lagoon on your next visit!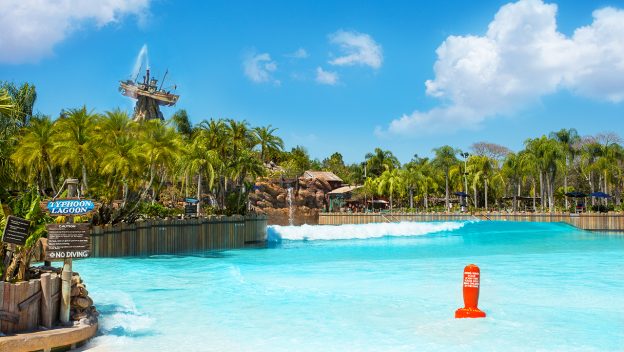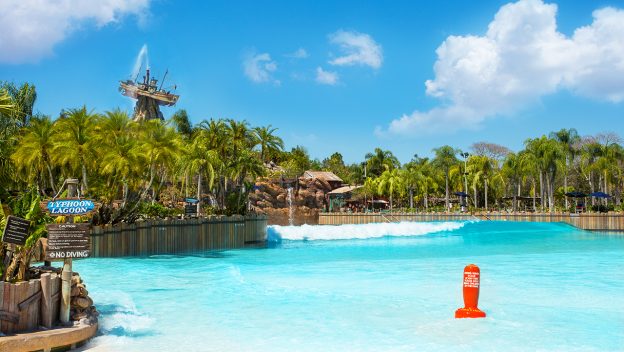 There are several reasons you need to add Typhoon Lagoon to your next Disney vacation — let's start out with the unmatched wave pool!
Disney's Typhoon Lagoon Wave and Surf Pool
The Typhoon Lagoon Wave and Surf Pool is one of the largest wave pools in the world and offers great fun whether you are up close or on the outer edges of the pool. The waves can get up to six feet tall and are generated every 90 seconds.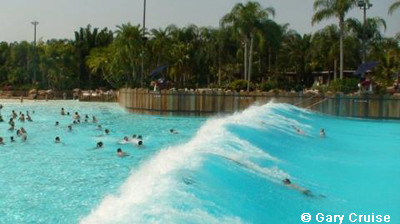 Whether you are a budding surfer or surfing legend you can also sign up for surfing lessons or experiences in the park before the park opens. This is a great time to sharpen you skills or have some fun in a controlled environment (plus no sharks!).
Slides, Slides, and More Slides!
There are so many water slides at Typhoon Lagoon! Your entire family can jump in a raft and navigate Miss Adventure Falls and Gangplank Falls, or you can grab your own raft and enjoy Mayday Falls and Keelhaul Falls.
If you want to forego the rafts get in line for the Storm Slides — you'll have three slides to choose from on this attraction. Will you do all three or just one?
For the bravest in your group — try the big drop, Humunga Kowabunga. These are enclosed slides with almost a straight drop down five stories at speeds of up to 39 miles per hour!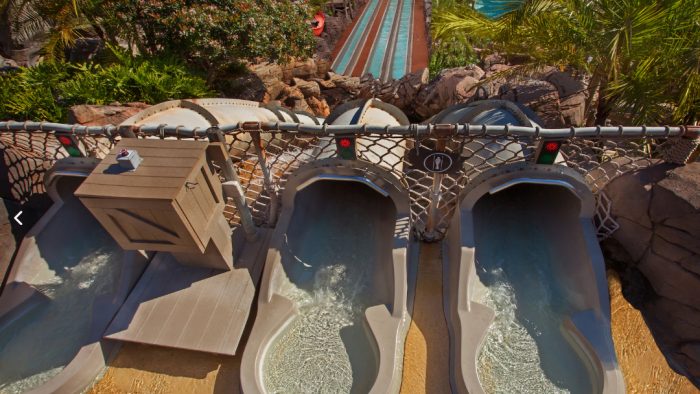 Coaster Fans — There's a Water Coaster Just for You!
Yep, there's a water coaster! As the Crush 'n' Gusher story goes, you are entering an old fruit processing plant and grab your one-, two-, or three-person raft for the ride of your life as either a pineapple, banana, or coconut.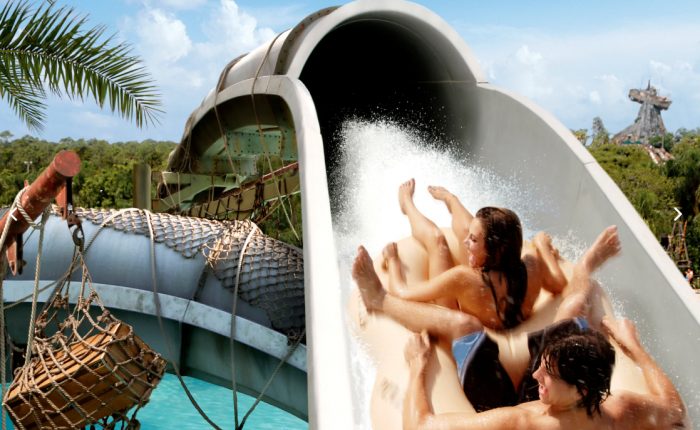 You will travel uphill (yes, uphill) and downhill on your 400-feet-plus journey through the Crush 'n' Gusher. Before you know it your adventure has you skipping out of the chute into Hideaway Bay ready for more!
Relax, Kick Back, Enjoy the Day
If slides aren't your thing, no big deal. Typhoon Lagoon is also home to a lazy river that's perfect for taking a load off and drifting around for a while. You can choose to float around the 2,000-foot meandering Castaway Creek with a raft, or just take a slow swim around. The best part is there are plenty of exits should you want to grab an ice cream, snack, or drink.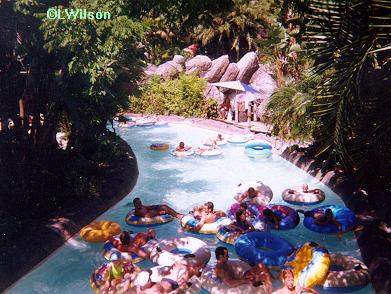 If you want to relax in the shade you can do that too. Rent a private  Beachcomber Shack for up to six people that includes chairs, a cooler filled with water and ice, towels, cushioned seating, a locker, refillable drink mugs,  and attendants to take food orders during the day. You can rent your Beachcomber Shack by calling (407) WDW-PLAY or (407) 939-7529. For same-day availability, stop by Singapore Sal's shop when you arrive at the park.

If you want something simpler, you can rent a Getaway Glen Umbrella package that includes two beach chairs and two lounge chairs, an umbrella, towels, and a drink table. You can rent your Getaway Glen Umbrella by calling (407) WDW-PLAY or (407) 939-7529. For same-day availability, stop by Singapore Sal's shop when you arrive at the park.
There you have it — waves, slides, coasters, and multiple ways to hide out and relax. What are your reasons for visiting Typhoon Lagoon? Let us know in the comments below.
Remember! When you're in Disney tag us @allearsnet in your photos!
Subscribe to the AllEars® newsletter so you don't miss any exciting Disney news!