Magic Kingdom Overview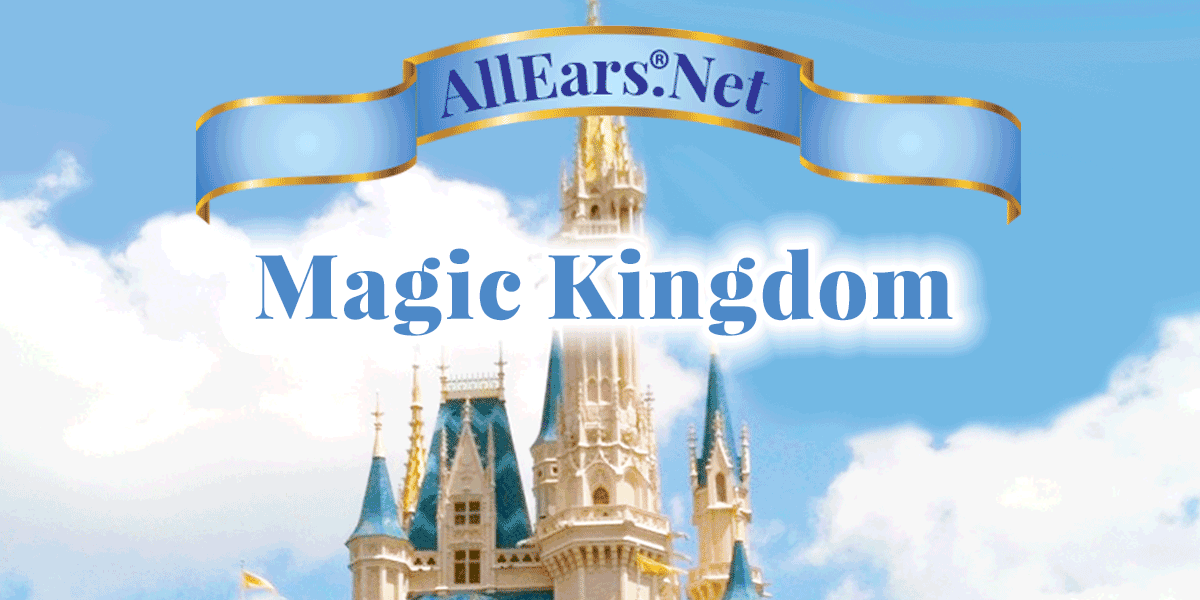 INTRODUCTION
The MAGIC KINGDOM, which covers 107 acres, opened on October 1, 1971. It's been dubbed "The Most Magical Place on Earth!" and is home to six themed lands, and dozens of attractions that appeal to all ages.
WALT DISNEY WORLD
is a tribute to the philosophy and life of Walter Elias Disney…
and to the talents, the dedication, and the loyalty of the entire Disney organization that made Walt Disney's dream come true.
May Walt Disney World bring Joy and Inspiration and New Knowledge to all who come to this happy place…
a Magic Kingdom where the young at heart of all ages
can laugh and play and learn — together.
— October 1, 1971
Dedication plaque on Main Street, USA
by Roy O. Disney
LAY OF THE LAND: The Magic Kingdom is laid out like a wheel, with the hub centered directly in front of towering Cinderella Castle. Pathways act as the spokes leading to the following themed areas:
Main Street, U.S.A. — Inspired by Walt Disney's memories of his hometown, Main Street U.S.A. is a re-creation of early 20th century small-town America, on a 7/8 scale. There are quaint shops, a town hall, fire station… even an old-style barbershop.
Adventureland — An exotic mix of jungles, wild animals, pirates and a Middle Eastern bazaar, Adventureland is home to several of the Magic Kingdom's best-known and best-loved attractions, including Pirates of the Caribbean and Jungle Cruise.
Frontierland has all the adventure and excitement of the Wild West, including the wet wonders of Splash Mountain and the wild thrills of roller coaster Big Thunder Mountain Railroad.
Liberty Square honors this country's colonial heritage with the Hall of Presidents. It is also home to the ever-popular Haunted Mansion.
Fantasyland, including the addition of New Fantasyland, is the quintessential fairytale experience with castles, princesses and princes, pixies and boys who won't grow up.
Tomorrowland is a look at the future where you can battle aliens at Buzz Lightyear's Space Ranger Spin, or whiz through the universe on a high-speed coaster at Space Mountain.
KIDS AND CHARACTERS
Magic Kingdom is THE place for children to meet and greet their favorite characters. Consult your Guide Map and Times Guides for times and locations.
Magic Kingdom Characters At A Glance
Character Meet and Greet FAQ
WHAT'S NEW?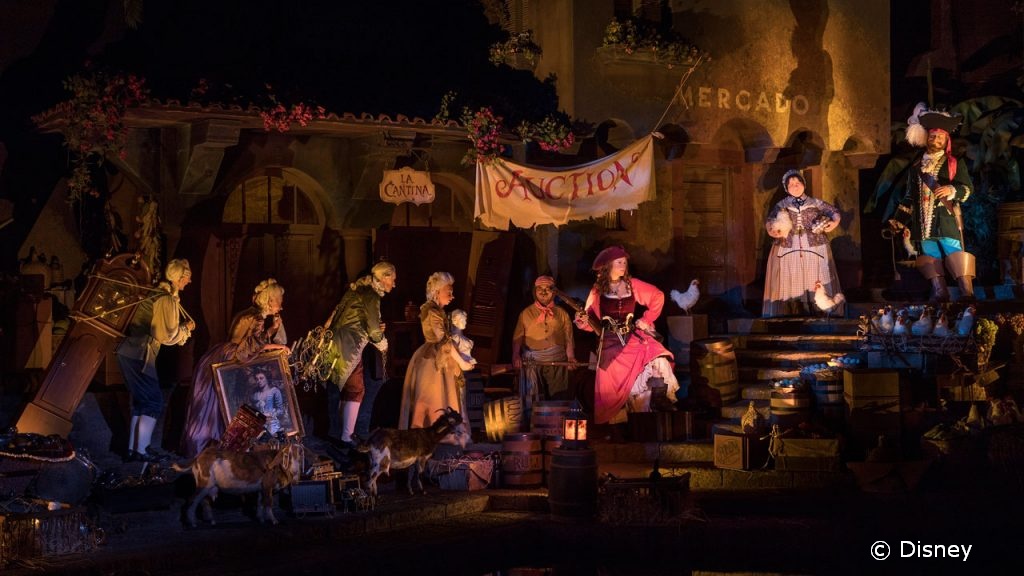 Pirates of the Caribbean in the Magic Kingdom's Adventureland reopened March 19, 2018, after a rehab that included the reimagining of the famous "Mercado" scene, which featured an auctioneer selling off several of the town's women. In the updated attraction, the well-known "Redhead" from that scene has now switched sides to become a pirate named Redd who has just pillaged the town's rum supply and has something to say about it.
The Hall of Presidents reopened following a year-long transformation on December 19, 2017, with enhancements that bring the story of the American presidency to life as never before. In addition to updating the show's content, Imagineers incorporated the latest in theatrical design and Audio-Animatronics technology. High-impact projection, sound, lighting and other enhancements take guests into rare and indelible moments in history that helped define a nation.
On May 12, 2017, a fireworks show called "Happily Ever After" debuted at the Magic Kingdom, replacing the long-running "Wishes." In addition to fireworks, the new nighttime extravaganza features more lasers, lights and projections than any Disney show before it. The 18-minute spectacle has scenes from classic Disney films such as "The Little Mermaid" and "Aladdin" to modern blockbusters "Moana" and "Zootopia." Cinderella Castle becomes part of the story itself, with projections bringing Disney stories to life. For example, Quasimodo from "Hunchback of Notre Dame" swings from the turrets, Woody and his pals from Disney-Pixar's "Toy Story" recreates the castle entirely out of toys, and Maleficent from "Sleeping Beauty" envelops the castle in her signature green flames. "Happily Ever After" is presented nightly; show times vary based on park hours.
A new VIP tour is now available for booking at the Magic Kingdom. The Ultimate Disney Classics VIP Tour provides you with special access to at least 10 classic Magic Kingdom attractions, which may include: Pirates of the Caribbean, Jungle Cruise, Dumbo the Flying Elephant, "it's a small world", and Peter Pan's Flight. In addition, you will have a meet-and-greet with Mickey Mouse. There are no height restrictions for the attractions and entertainment on this tour, so it is open to all ages. The Ultimate Disney Classics VIP Tour costs $199 per person, plus tax. (Admission to Magic Kingdom park is also required, and is not included in the price of the tour.) The tour is offered on Tuesdays, Fridays and Sundays at 8:30 a.m. and 1:30 p.m., and lasts approximately four hours. For reservations call (407) WDW-PLAY or (407) 939-7529.
A new nighttime castle projection show called "Once Upon a Time" debuted in the Magic Kingdom on November 4, 2016. It is "hosted" by Mrs. Potts from "Beauty and the Beast" and features a variety of Disney films.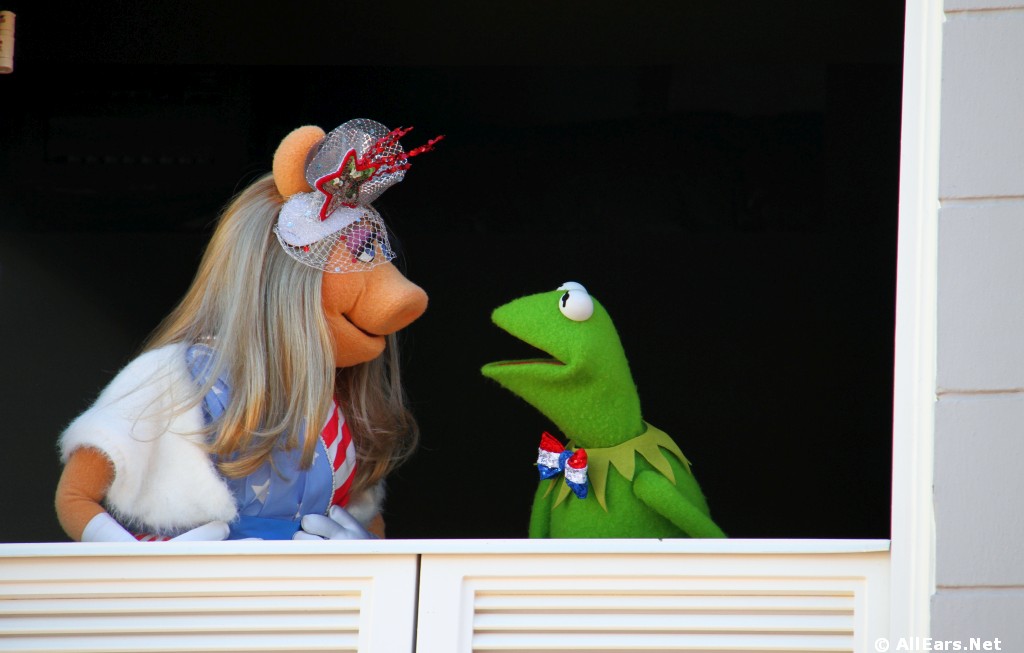 "The Muppets Present… Great Moments in American History" debuted in the Magic Kingdom's Liberty Square on October 3, 2016. The shows feature Sam Eagle, the fiercely patriotic American eagle who is forever trying to set a high moral standard for the Muppets, along with Kermit the Frog, Miss Piggy, Fozzie Bear, The Great Gonzo and James Jefferson, town crier of Liberty Square. The Muppets gather at The Hall of Presidents to present historical tales in hysterical Muppets fashion. From the midnight ride of Paul Revere to the signing of the Declaration of Independence, the Muppets appear throughout the day to share their own unique take on the founding fathers and the birth of the United States of America.
Elena of Avalor — Magic Kingdom welcomed its first princess inspired by diverse Latin cultures on August 11, 2016. Princess Elena of Avalor meets fans in Princess Fairytale Hall alongside Cinderella.
The Dream Along with Mickey castle show was replaced by Mickey's Royal Friendship Faire on June 17, 2016.
The Jungle Navigation Co., Ltd. Skipper Canteen restaurant opened in Adventureland in late 2015. At the Jungle Skipper Canteen, guests experience "World Famous Jungle Cuisine" in one of several unique dining rooms, including a crew mess hall and a once-hidden secret meeting room of the famed Society of Explorers and Adventurers. The restaurant, staffed by Jungle Cruise Skippers, is located in the former Adventureland Veranda, next door to the Sunshine Tree Terrace (the old Aloha Isle).
Breakfast at Be Our Guest Restaurant in Magic Kingdom is now a permanent offering. The prix fixe French-inspired breakfast menu includes pastries, cured meats and cheeses, eggs Florentine, vegetable quiche, and the Croissant Doughnut, a fried doughnut topped with banana caramel sauce, chocolate ganache and whipped cream. Children can order brioche French toast, scrambled eggs and fruit crepes, as well as cereal and oatmeal. Breakfast is served 8-10 a.m. daily.
The Central Plaza area (the "Hub") at Magic Kingdom has been renovated. As a result, a new viewing area for parades and fireworks is now available. The FastPass+ viewing location for the fireworks is now the Main Street Plaza Gardens (an area adjacent to The Crystal Palace). In addition, new turrets that flank Cinderella Castle have been unveiled. The turrets extend the castle's royal look across the new expanded area.
The Seven Dwarfs Mine Train opened to the general public on May 28, 2014.
Disney Festival of Fantasy Parade began its run on March 9, 2014, with brand new innovative floats, costumes and music. The parade features the following movies: "The Little Mermaid", "Sleeping Beauty", "Dumbo", "Pinocchio", "Peter Pan", "Tangled", and "Brave". Maleficent in her dragon form is one of the floats, and Anna and Elsa from "Frozen" appear on the first float.
WHAT'S NEXT?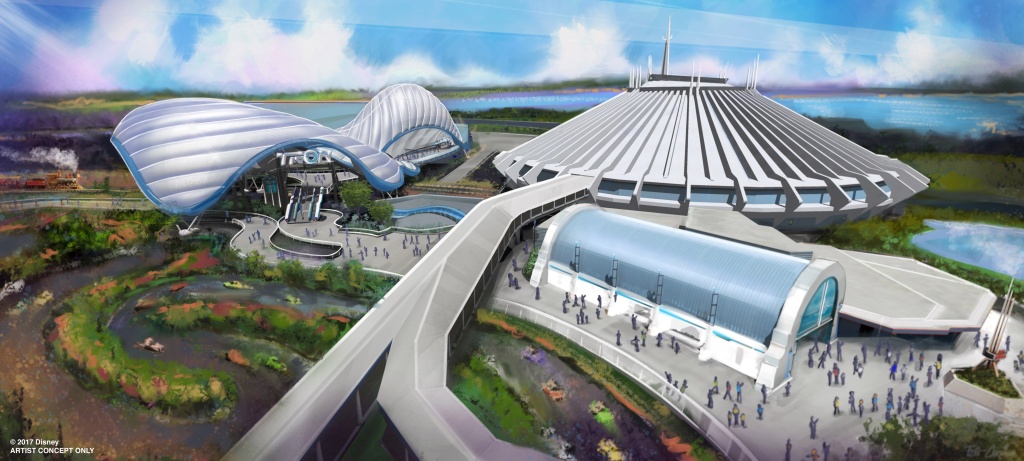 It was announced in July 2017 at the D23 Expo that the TRON Lightcycle Power Run attraction at Shanghai Disneyland is coming to Walt Disney World. The new Tron attraction will sit in an entirely new area right next to Space Mountain at Magic Kingdom. TRON Lightcycle Power Run is a coaster-style attraction where riders board a train of two-wheeled Lightcycles. It offers access into the energy, lights and excitement of TRON's high-tech universe and is one of the most thrilling adventures at any Disney park. The Tron attraction should be open in time for Walt Disney World's 50th anniversary in 2021.
WHAT'S GOING… GOING… GONE?
"Wishes" fireworks show ended its run on May 11, 2017.
"Once Upon A Time" replaced the "Celebrate the Magic" projection show, which ended its run on November 3, 2016.
The Main Street Electrical Parade closed and moved to Disneyland in California on October 9, 2016. No replacement or return date has been announced.
Stitch's Great Escape in the Magic Kingdom's Tomorrowland was moved to seasonal status as of October 1, 2016.  The area is now used as a character greeting location.
The Notorious Banjo Brothers and Bob musical act gave their final performance at the Magic Kingdom on October 1, 2016.
Anna and Elsa, from Disney's "Frozen," have left the Princess Fairytale Hall as of June 2016, and are now making appearances in their new home, Royal Sommerhus in Epcot's Norway pavilion.