Magic Kingdom at Disney World – What You Need to Know
Magic Kingdom Park is what guests think of when they picture Disney World. It has Cinderella Castle, Space Mountain, 7 Dwarfs Mine Train, and lots more in six themed lands. "The Most Magical Place on Earth" opened on October 1, 1971. .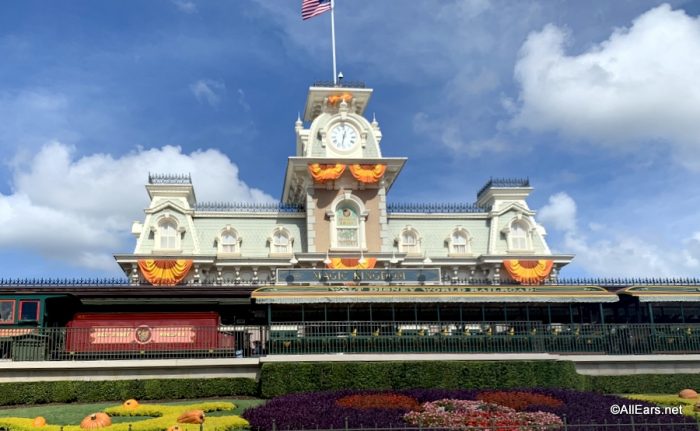 LAY OF THE LAND
Magic Kingdom is laid out like a wheel, with the hub centered directly in front of the towering Cinderella Castle. Cinderella Castle is the Parks' icon, and it's become an icon of the company as a whole as well. In summer 2020, Cinderella Castle debuted a new color scheme, to mixed reviews from guests.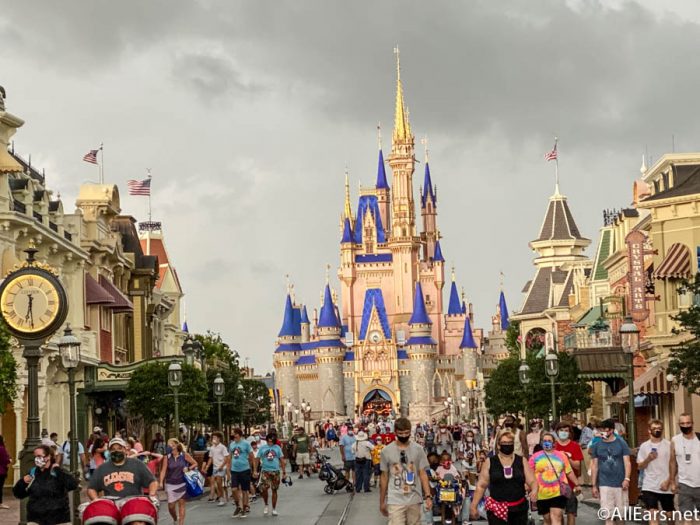 Pathways branching off from the central hub are spokes on the wheel that lead to the following themed areas:
Inspired by Walt Disney's memories of his hometown, Main Street, U.S.A., is a re-creation of early 20th century small-town America, on a 7/8 scale. There are quaint shops, a town hall, a fire station, and even an old-style barbershop. Fun fact: the design of Main Street, U.S.A., uses forced perspective to make the buildings appear full size to guests walking down the street!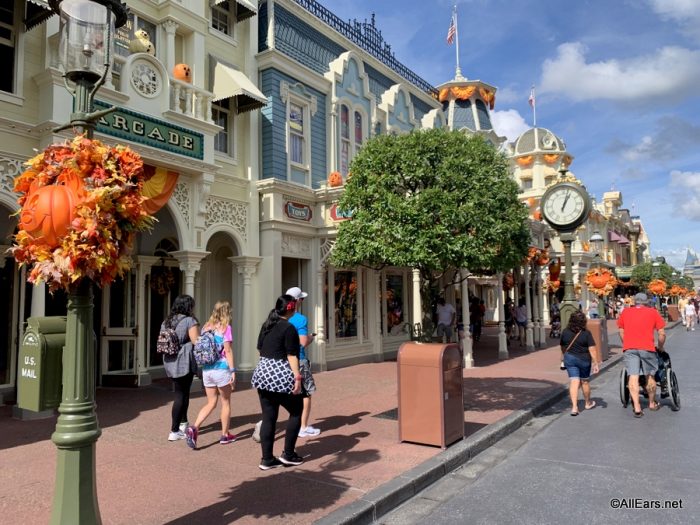 But Main Street isn't just a pass-through. Throughout the day, guests can watch performances of the Citizens of Main Street as they sing, dance, and entertain the crowds. The Dapper Dans is a barbershop quartet that is not to be missed!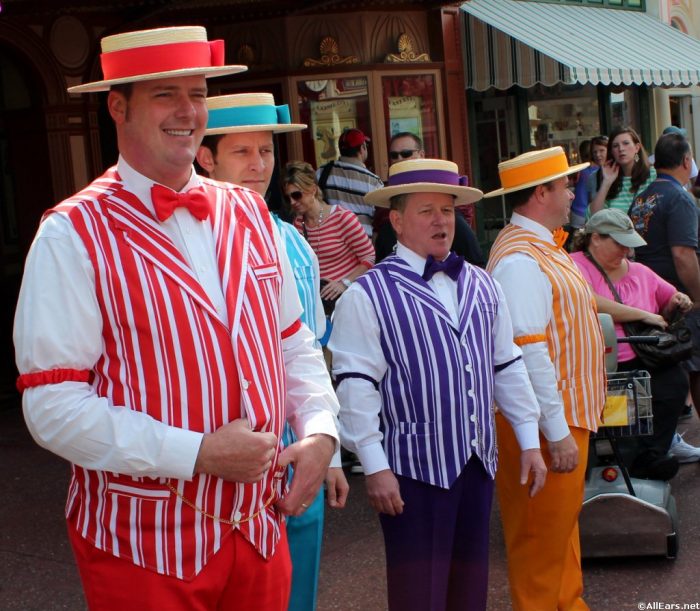 An exotic mix of jungles, wild animals, pirates, and a Middle Eastern bazaar, Adventureland is home to several of Magic Kingdom's best-known and best-loved attractions, including Pirates of the Caribbean and Jungle Cruise.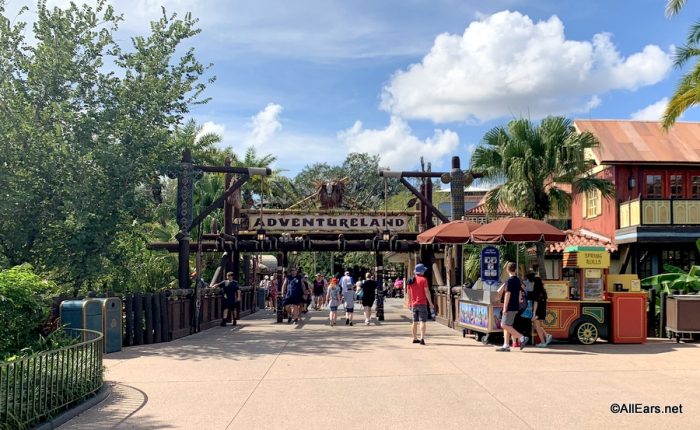 Tip: If Adventureland's attractions (and, ahem, snacks) are a must-do for you, take a left when you arrive at the hub in the morning. Most guests are going to head straight for Fantasyland or Tomorrowland to hit Seven Dwarfs Mine Train and Space Mountain, and you'll likely find calmer crowds in Adventureland to start the day!
Frontierland has all the adventure and excitement of the Wild West, including the wet wonders of Splash Mountain and the wild thrills of Big Thunder Mountain Railroad.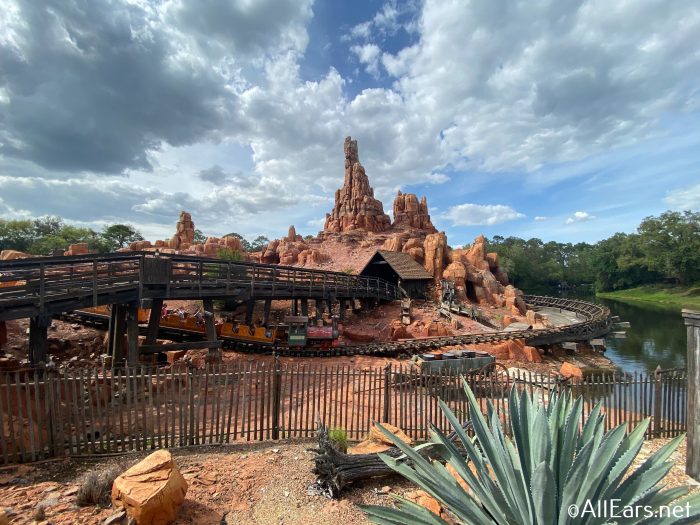 Frontierland is also home to the raft to Tom Sawyer's Island, which can be an oasis in the otherwise hectic Park. And if you want to dine where the "fixin's" are (like a self-serve bar loaded with salsa, cheese, and more!), you'll find beloved Quick Service spot Pecos Bill Tall Tale Inn & Cafe here, too!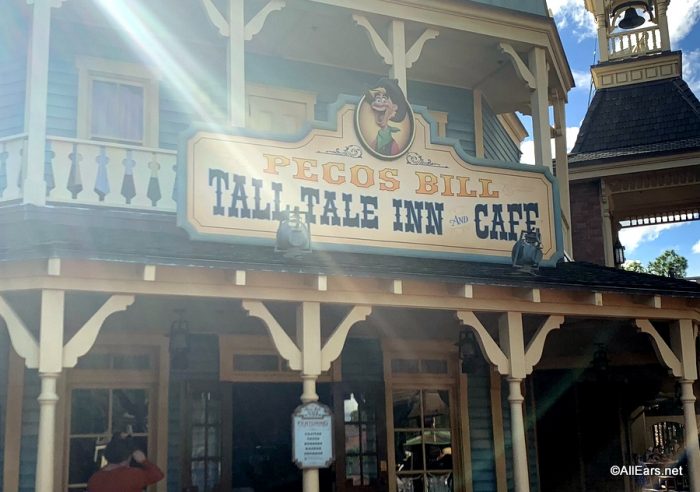 Liberty Square celebrates America's colonial heritage with themed facades period details. The land reflects the history of the Executive Branch with the Hall of Presidents. It is also home to the beloved Haunted Mansion.
Liberty Square connects directly to three other areas of the Park: Fantasyland, Frontierland, and the Castle hub.
Fantasyland is the quintessential fairytale experience with castles, princesses and princes, pixies, and boys who never grow up. When guests think of Disney World, they may think primarily of classic Fantasyland attractions like 'it's a small world' and Peter Pan's Flight.
There's more to this land of fantasy, though. Seven Dwarfs Mine Train is one of the Park's most popular attractions — a coaster that welcomes guests 38″ and taller.
And as one might imagine, Fantasyland is also a great place to meet princesses. Princess Fairytale Hall offers meet-and-greets with four princesses — two at a time in two separate meeting spaces (with two separate lines). Ariel can be found in her Grotto in the "new" area of Fantasyland, and Belle is nearby weaving a story in Enchanted Tales with Belle.
Tomorrowland is Magic Kingdom's look toward the future where guests can battle the Evil Emperor Zurg on Buzz Lightyear's Space Ranger Spin or whiz through the universe on a high-speed coaster at Space Mountain.
Tomorrowland is also home to the Park's next big attraction: TRON Lightcycle Run. This futuristic coaster is a big hit at Shanghai Disney, and it's coming to Florida's Kingdom in time for Walt Disney World's 50th anniversary in 2021.
Tip: If you want a sneak peek at construction for Lightcycle Run, you'll get the best views from Tomorrowland's PeopleMover and near Fantasyland's Goofy's Barnstormer.