Disney's PhotoPass at Walt Disney World
A Walt Disney World vacation makes memories for a lifetime, and if you're looking to document those memories with actual photographs, PhotoPass in the Disney Parks is there for you!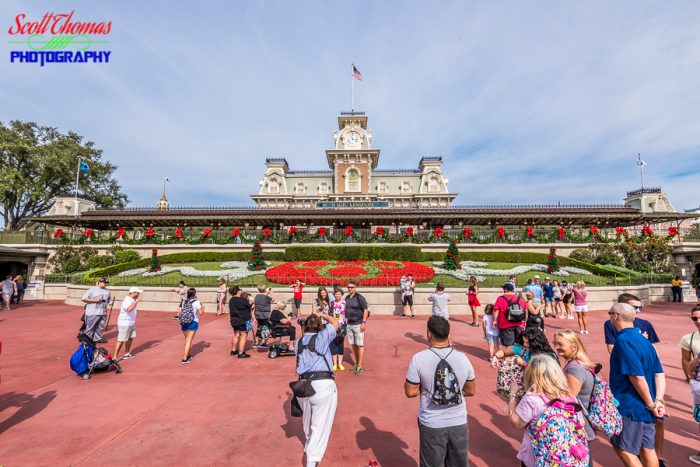 PhotoPass is a photography service available in the Disney Parks. Disney PhotoPass photographers are stationed throughout Walt Disney World Resort to take those quintessential and unique Disney vacation shots. Whether you want that perfect group shot in front of Cinderella Castle, you're after an on-ride photo on your favorite coaster, or you're craving a magic shot where Tinker Bell perches on your hand, PhotoPass has a lot to offer.
PhotoPass Locations
There are literally hundreds of PhotoPass locations in the Parks, Resorts, and Disney Springs. These photo opps include automatic on-ride photos, Cast Member photographers at set locations, and photo boxes (introduced in small numbers).
PhotoPass in the Parks
You'll typically recognize PhotoPass Cast Members in the Parks by their standard costume: blue shorts or pants, white shirt, and khaki photographer's vest. They may also be wearing a hat to keep that Florida sun off their friendly faces. And they'll be wearing some kind of camera gear, too.
In addition, PhotoPass cameras are positioned in a number of popular attractions, so that you can get photos from your time on the rides. The Twilight Zone Tower of Terror at Disney's Hollywood Studios and Seven Dwarfs Mine Train at Magic Kingdom also have PhotoPass video that is automatically associated with your My Disney Experience account when you ride.
Note: At present, on-ride photos are automatically associated with your MDE account via your MagicBand and its long-range RFID. Learn more about MagicBands here. In the future, as Disney ports more MagicBand features to the My Disney Experience app, PhotoPass may connect to your account differently.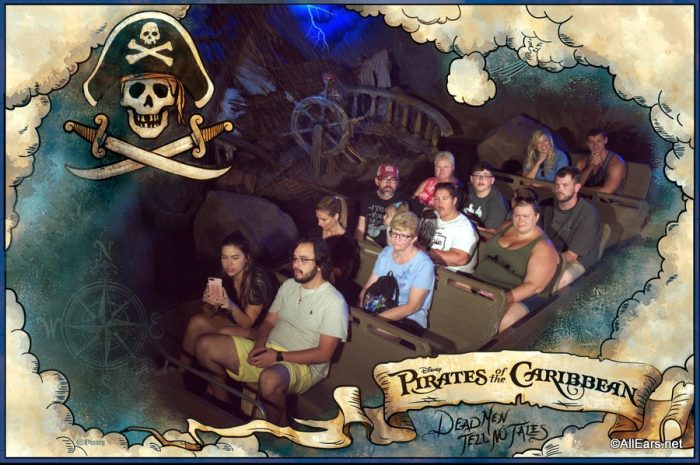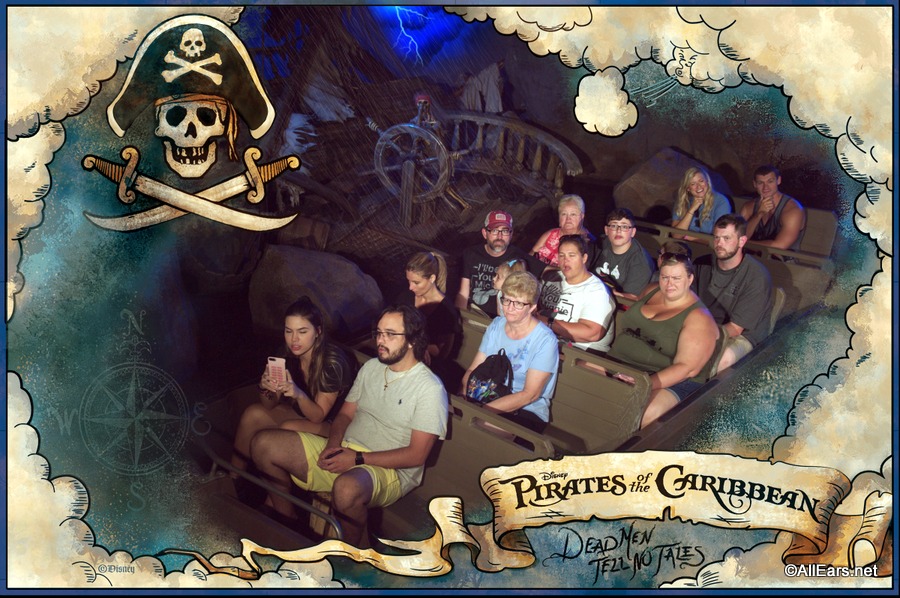 At Magic Kingdom, you'll find a PhotoPass Studio inside Sir Mickey's just behind Cinderella Castle. This spot will feature backgrounds and props to help you create the perfect shot.
PhotoPass in the Water Parks and Wide World of Sports
PhotoPass opportunities can also be found at Typhoon Lagoon and Blizzard Beach water parks and at the ESPN Wide World of Sports complex.
PhotoPass in Disney Springs
To get the perfect snap in Disney Springs, head to the Marketplace's PhotoPass Studio. You'll find props and backgrounds to enhance your photos!
PhotoPass at Character Meals
PhotoPass may be available at select dining locations for character meals. You will typically find PhotoPass photographers at character meals when there's a character who meets before the meal and does not circulate during the meal. This is common at Cinderella's Royal Table and at Akershus, where the hostess (Cinderella or Belle, respectively) greet diners before they're seated.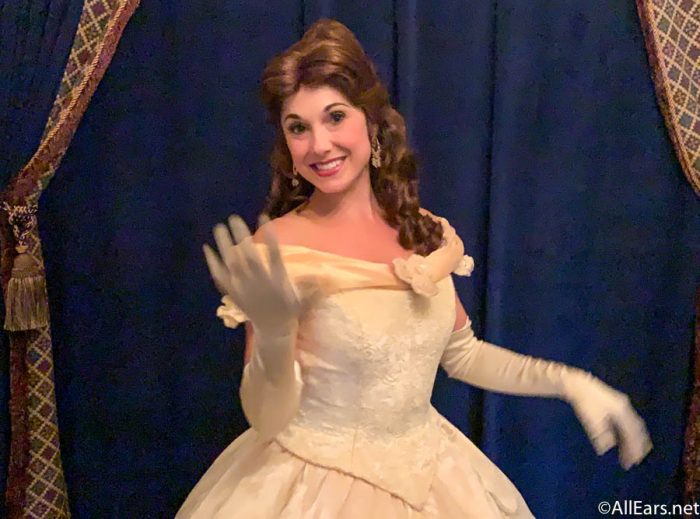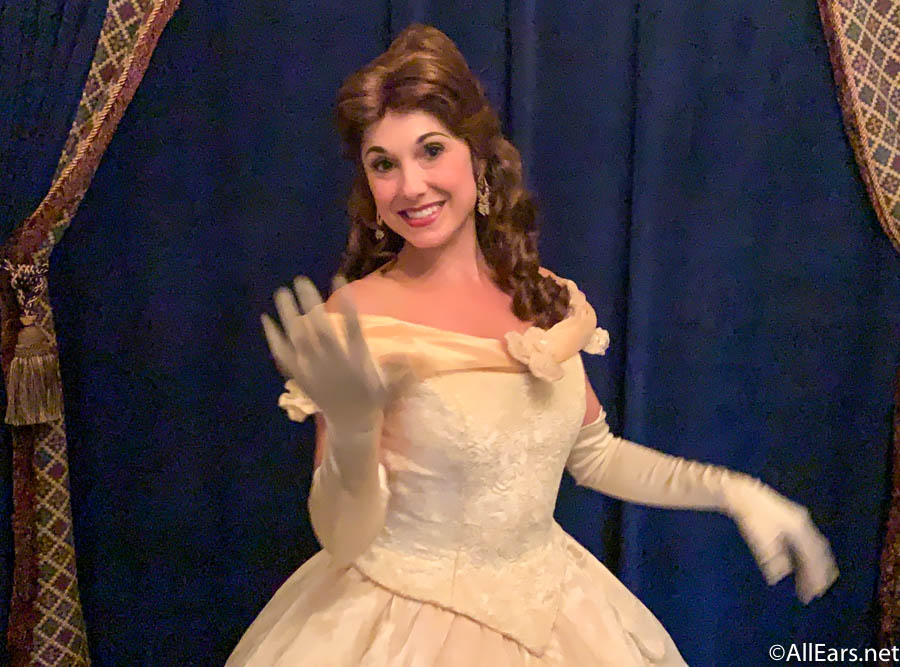 Note: At Cinderella's Royal Table, diners used to receive a printed photo of their interactions with Cinderella. That was discontinued, so if you want a photo of your kiddos (or yourself) with the princess, you'll need to snap one of your own or plan to purchase the resulting PhotoPass photo.
PhotoPass at Disney Resorts
Resorts such as Polynesian Village, Grand Floridian, Beach Club, and Animal Kingdom Lodge sometimes have PhotoPass photographers in their lobbies periodically throughout the day. The PhotoPass photographers in the Resort lobbies wear a white button-down shirt and blue slacks. This is also true for the photographers at Disney's Fort Wilderness Resort.
At Disney's Grand Floridian, you'll find another PhotoPass Studio with props and backgrounds, too!
Tip: For a complete listing of PhotoPass photographer locations, consult the MDE app on your mobile device.
PhotoPass at Special Events
More PhotoPass locations are added during special events like Mickey's Very Merry Christmas Party and Mickey's Not So Scary Halloween Party. Like the regular locations, these can change from year to year. Consult your event Guide Map for tips on where to find PhotoPass locations and special event Magic Shots!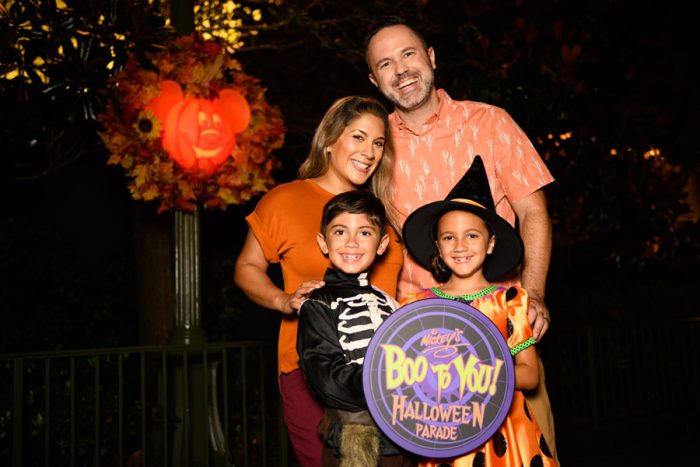 Capturing a PhotoPass Shot
Once you've had your picture taken, the PhotoPass Cast Member will scan your MagicBand or your admission ticket in order to connect the shots to your My Disney Experience account. Cast Members may also have PhotoPass cards on hand should you not want or be able to use your MagicBand or admission card.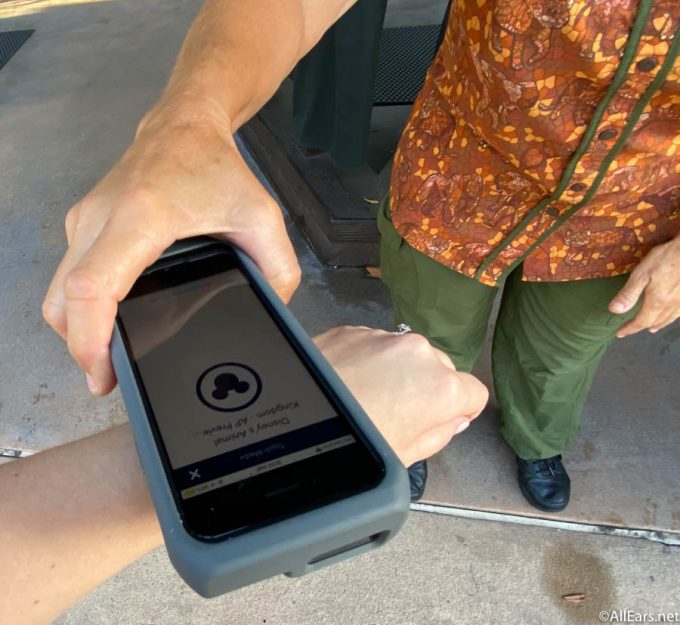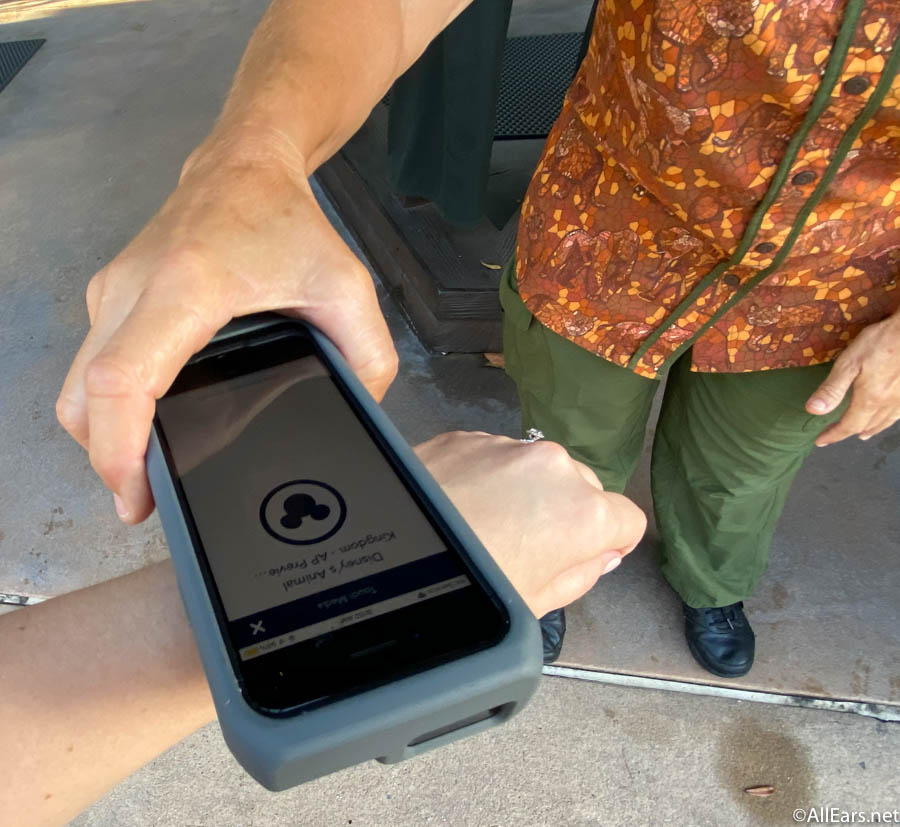 Tip: If you're participating in a runDisney event at the Disney Parks, your race photos will be attached to your account via your bib number — so be sure it's showing clearly as your trot through the Parks!
PhotoPass Enhancements
Magic Shots
If you think PhotoPass is just for those iconic, posed family photos, you're missing out on some magic! Photographers may ask you to pose in seemingly silly ways — like having you cup your hands in front of you or put them in the air like you're lifting something. Later, when you view your photos, you'll find some surprises have been added for a Magic Shot!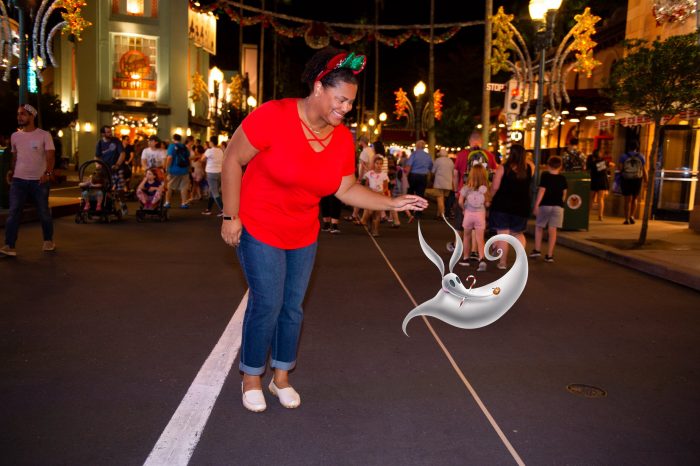 Animated Magic Shots were introduced in 2015 and add moving elements to your digital photos.
Tip: If your PhotoPass Cast Member doesn't offer a Magic Shot, you can always ask if one is available! They aren't always — but it doesn't hurt to ask!
Photo Souvenirs
Once your photos are in your account, you'll discover that there are several photo souvenirs available for purchase. Full details for each of the products and current prices can be found on the official PhotoPass site. Expect to find options like photo mugs, photo books, and more to bring the magic of your PhotoPass photos home to you!
Accessing PhotoPass Photos
When you're ready to browse through PhotoPass shots, you'll find a few ways to do it.
In the Parks
Each Park has a location where PhotoPass Cast Members can assist with locating missing pictures, helping you browse your current images, and typically even taking your order for prints.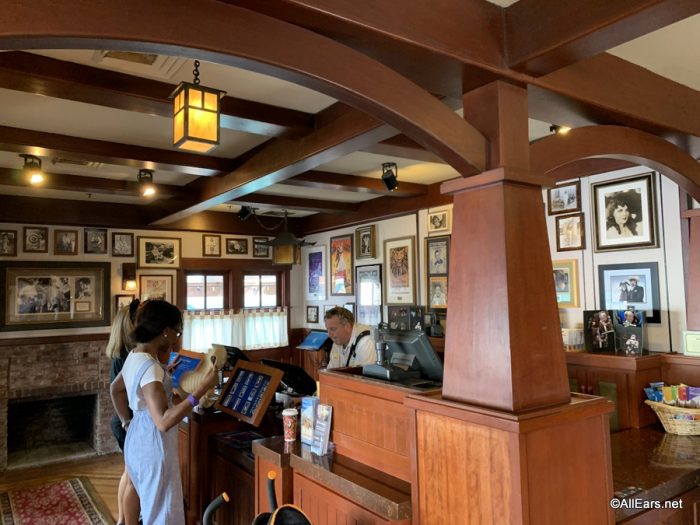 These helpful spots can be found at:
Magic Kingdom: Inside Town Square Theatre near the Park's entrance
EPCOT: Camera center near the Park's front entrance
Hollywood Studios: Sid Cahuenga's One-of-a-Kind Shop near the Park's entrance
Animal Kingdom: Guest Relations near the Park's entrance
Online with My Disney Experience
Log into your My Disney Experience account online at DisneyWorld.com or on your My Disney Experience app to browse through your shots. If you're using your MagicBand or admission ticket, the shots should automatically be associated with your account. If you're using a PhotoPass card, you may need to attach the card to your account before viewing.
Tip: If you're browsing your photos on the My Disney Experience app, expect to see your pics appear within minutes of them being taken. Browsing through your PhotoPass photos is a fun way to pass the time in line when you're waiting for your next attraction!
Cost of PhotoPass Downloads
PhotoPass downloads are available to browse for 45 days after they're taken, and if you want to purchase them, you'll have a few options.
Memory Maker
In 2013, Disney introduced Memory Maker (called PhotoPass+ from 2012-2013). Memory Maker allows you to receive unlimited digital Disney PhotoPass photos captured at hundreds of locations throughout Walt Disney World Resort — including attraction and character meal photographs where applicable. With Memory Maker, you won't need to purchase pics individually.
Tip: If you plan to get your PhotoPass photos taken all over the World, Memory Maker might be the most effective way to access those images.
With Memory Maker, you can view your photos online and download the high resolution images plus a limited license agreement, which allows you to print photos at any local photo processing center. In addition, you can use My Disney Experience to download Memory Maker photos and share them to social media, too. Once you've started downloading pics from PhotoPass with Memory Maker, you'll have 30 days of access to your images.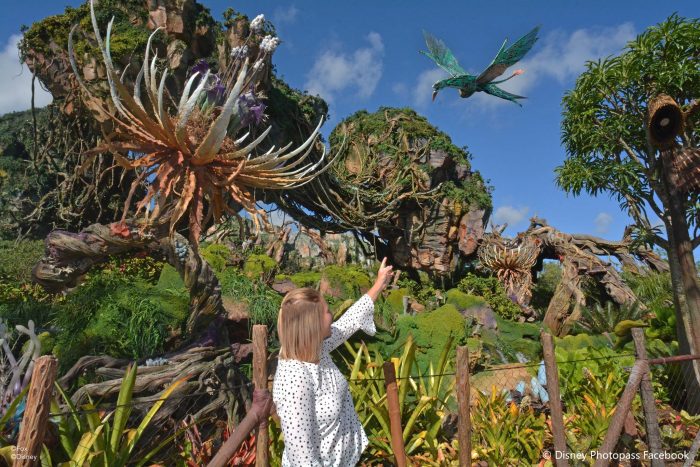 Memory Maker costs $169 if it's purchased three or more days ahead of your trip. It costs $199 if you purchase it within three days of the start of your trip or on-site when you arrive.
Note: If you purchase Memory Maker on-site when you arrive or within three days of your arrival, the system may not make accessible the images from the first few days of your trip. To be safe, purchase your Memory Maker four or more days before your arrival.
Annual Passholder PhotoPass Access
PhotoPass downloads are now included free for Disney Premier Passport, Platinum, Platinum Plus, and Gold Annual Passholders. Photos and other digital content linked to the qualifying Passholder's Disney account will expire 365 days from the date of capture.
General PhotoPass Purchases
For non-Passholders and those without Memory Maker, each photo download includes a high-resolution .jpg file of the selected image as well as a copyright release document so that you can print the image(s). Your image will also contain any edits you made, including crops or the addition of Disney artwork. Photos you've paid to download will be available in the download center (which can be accessed from the "My Account" tab) for 10 days from the date of purchase. You can download each file up to 10 times within the 10 days.
| | |
| --- | --- |
| Two 4″ x 6″ prints of a single picture | $16.95 |
| One 5″ x 7″ print | $16.95 |
| One 8″ x 10″ print | |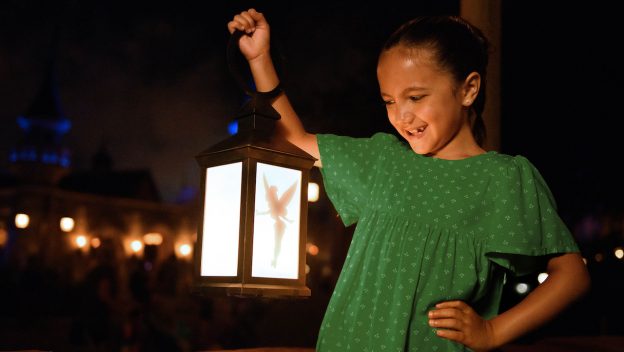 Disney's PhotoPass General Tips
If you want to make the most of your Memory Maker, take as many photos as you can. The more photos you take, the more you can download when you get home, and the better the overall value.
When getting a picture with the Park icons, go back for additional photos after dark. The same pictures of those places after dark make for a completely different photograph.

PhotoPass photographers can get busy and have lines. Be sure to find that line and wait your turn. If you're not sure what the procedure is, check with the Cast Member.

PhotoPass Cast Members are happy to snap a shot (or more) with your camera or phone camera. (Note: When the Parks reopened in July 2020, this service was suspended.
Check your PhotoPass pictures before you leave the Park if you can.

 If something has unfortunately happened with the photos, Cast Members may be able to help search for lost photos. If you don't realize you're missing something until you return home, give PhotoPass a call to see if they can locate it for you. 

If you're not sure how to pose, as the Cast Member! They can come up with great ideas (or maybe even a Magic Shot).