Special Dietary Needs at Walt Disney World: Gluten Free
Dining at Walt Disney World has become, for some, a major part of the experience. With fan-favorites like Dole Whip and Mickey Pretzels lighting up Instagram and Advance Dining Reservations booking up at 180-days out, it's not just about chicken nuggets and fries anymore.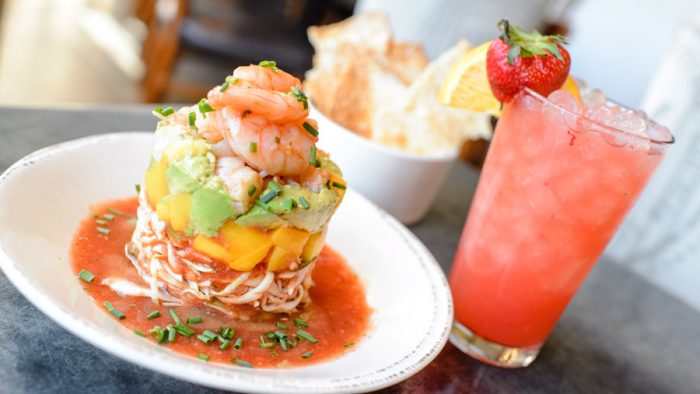 But dining at Walt Disney World with a food allergy, intolerance, or preference can be a source of major concern for guests, making dining in the World a challenge rather than a joy.
Gluten intolerance, a gluten allergy, celiac disease, and a gluten free preference are common dietary needs whether you're in the real world or the magical one. And Disney World has really come a long way in accommodating guests who eat gluten free. Festival menus are now annotated as (GF) where applicable, allergy menus are available for many restaurants online, and even special events like dessert parties and trick-or-treating at Mickey's Not So Scary Halloween Party can be safe for gluten free guests.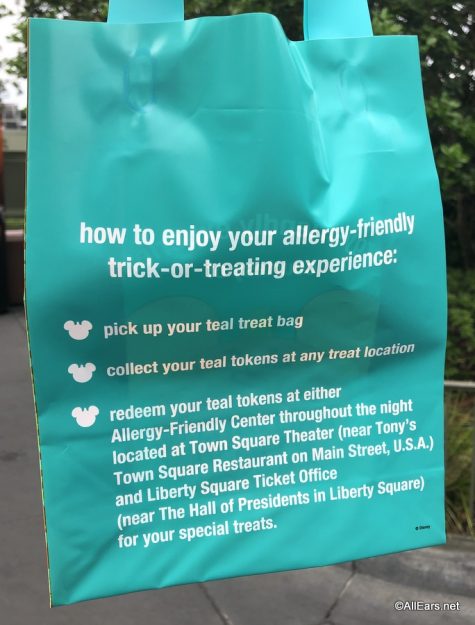 That said, we want to share
some tips on how to ensure you have a safe trip and how best to advocate for your needs

before you head to the World and while you're there.
Check Menus in Advance
When you're planning your Walt Disney World vacation, know that there are online resources to help you determine where you can find gluten free options and what those options are.
AllEars menus are updated regularly, and we have incorporated a search function to limit your search to "Gluten Free Options."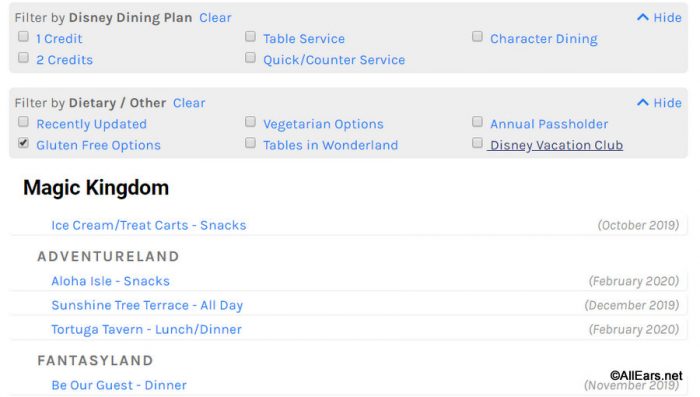 Using that filter will bring up a list of restaurants whose menus include gluten free items. While menus do change frequently, this list can give you a starting point, and you can further filter your search by location, narrowing it down significantly.
DisneyWorld.com also offers a number of allergy menus, primarily for Quick Service restaurants. These menus are updated by Disney, and they are frequently out of date. But they can give you an idea of the offerings, and you could potentially even plan using those menus (just keeping in mind that things might've changed up in the interim).

Use On-Site Resources
Your best bet — even armed with information from online menus — is to use your on-site resources. Those resources include:
Servers at Table Service restaurants
Chefs at Table Service restaurants
Cast members taking orders at Quick Service restaurants
Ingredients Binders at Quick Service restaurants and snack kiosks
My Disney Experience menus and Mobile Order
Packaging for pre-packaged snacks
Servers at Table Service restaurants may already be well-versed in substitutions and ingredients. But if they're not completely sure (or even if they are), always ask to speak to a chef. As a general rule, they will come to your table and talk to the guest with the allergy (even if that guest is a child, with the adult's permission) to find a meal or a solution that works for you. Speaking to a chef can also alert you to any potential issues with cross-contamination and may allow you to access a substitution that a server might not know about. We recommend talking to a chef as the best way to ensure you receive a safe meal.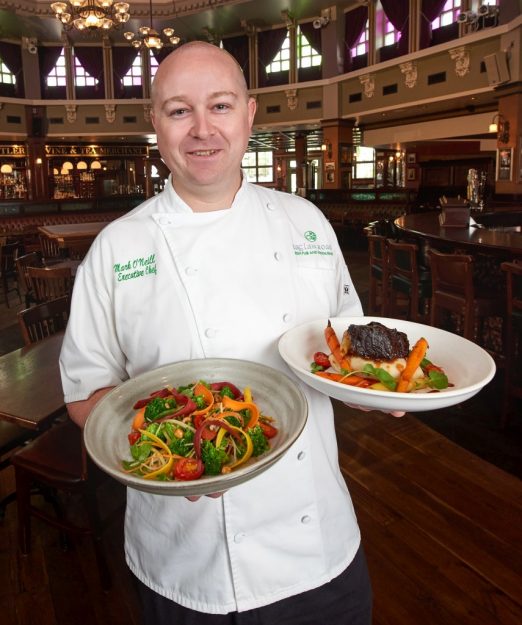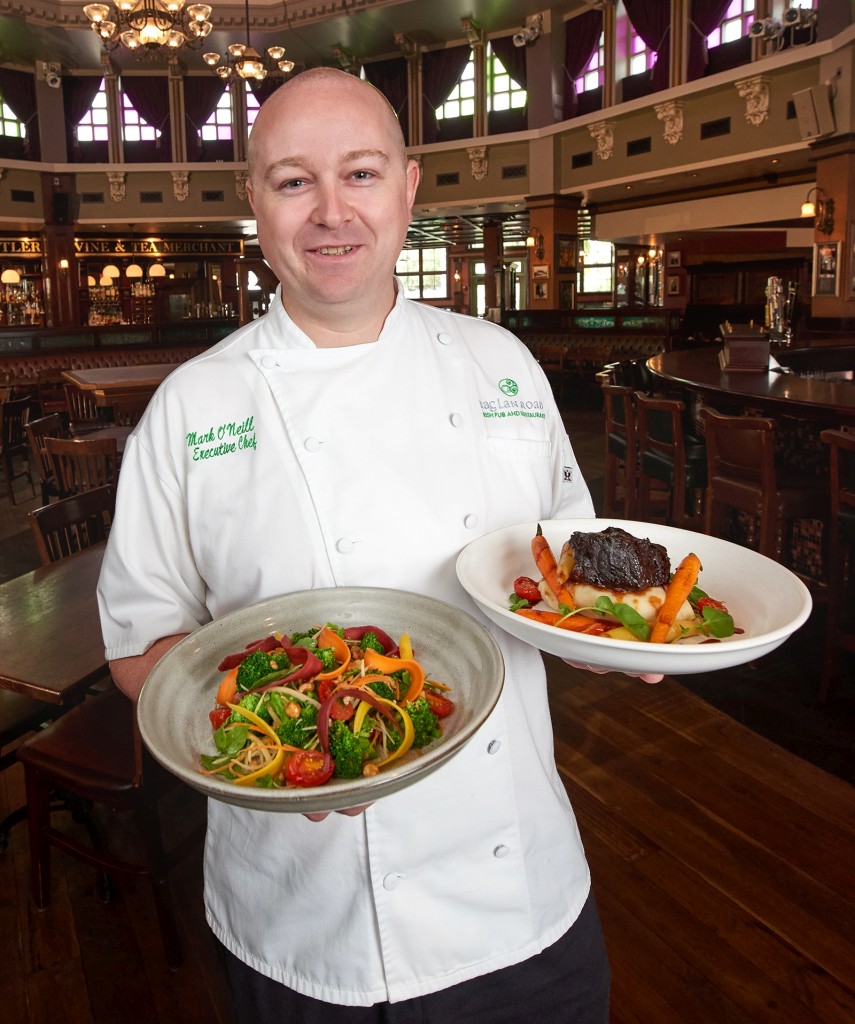 At Quick Service locations, the cast member who takes your order may know or may have in his or her system information about gluten free options. If the cast member isn't sure, ask to see the Ingredients Binder. This is a binder with ingredients, including packaging from products that come in pre-made.
In AllEars' experience, Quick Service managers will speak to diners with allergies, input that order as an allergy order, and the receipt itself is marked "Allergy".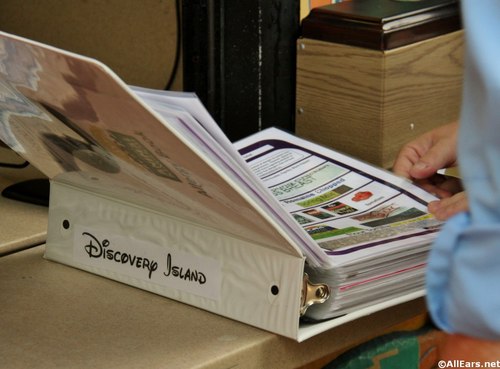 My Disney Experience has restaurant menus, and Mobile Ordering typically has allergens noted, so you will want to take a look at that on-site (for Mobile Order) or even at home (for menus).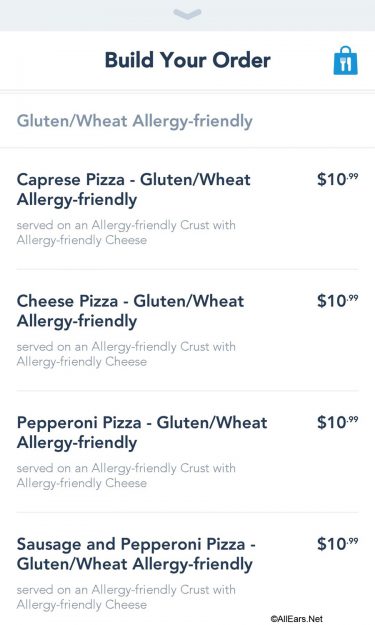 Finally, you'll find loads of pre-packaged snacks in the Parks and Resorts, and some of those will be marked as Gluten Free. You're already well-versed in reading labels, so let those be your guide as needed.
Top Spots for Gluten Free Dining
We've scoured the Disney World food scene to bring you our favorite spots for gluten free dining.
If you've had experience — for better or for worse — dining with allergies at Walt Disney World, click here to head to AllEars reader dining reviews. You can
share your experiences

(anonymously if you choose) to help others understand the spectrum of accommodations encountered in the World.