Universal's Volcano Bay
Universal's Volcano Bay is more than just a water park, it's more like a theme park — with a lot of water at Universal Orlando Resort.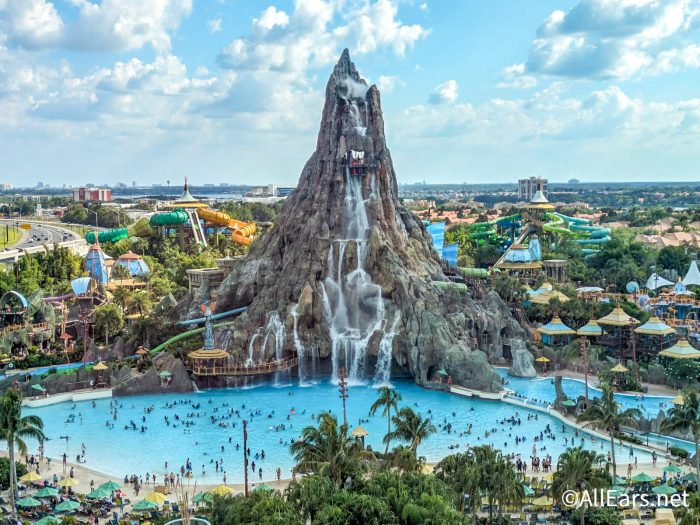 Volcano Bay is part thrills, part relaxation, and 100% refreshing in that hot Orlando climate. If you're looking for a tropical vibe, find your summer chill, or for the next step in Universal thrills, this is where you want to be, and we'll take you on a full tour!
INTRODUCTION
Once upon a time, Wet 'n' Wild was the water park of this domain. It served as the primary watery attraction since 1977, originally owned by SeaWorld. In 1998, it was sold to Universal. This made sense since it was very close to Universal's theme parks. The park had been built on land with a long-term lease. In 2013, Universal was able to buy the land. In 2015, Universal announced its plans to not just refurbish the water park, but to demolish it completely and  build a resort (now Endless Summer Resort) in its place.
But the demise of Wet 'n' Wild was not the end for Universal's water park dreams. In February 2015, Universal Orlando ResHomeort officially submitted plans for a new water park attraction to be built on their property near the Cabana Bay Beach Resort. Construction was already underway when Universal Orlando Resort officially announced the project, and its name, on May 28, 2015. And within two years, on May 25, 2017, Volcano Bay opened its doors.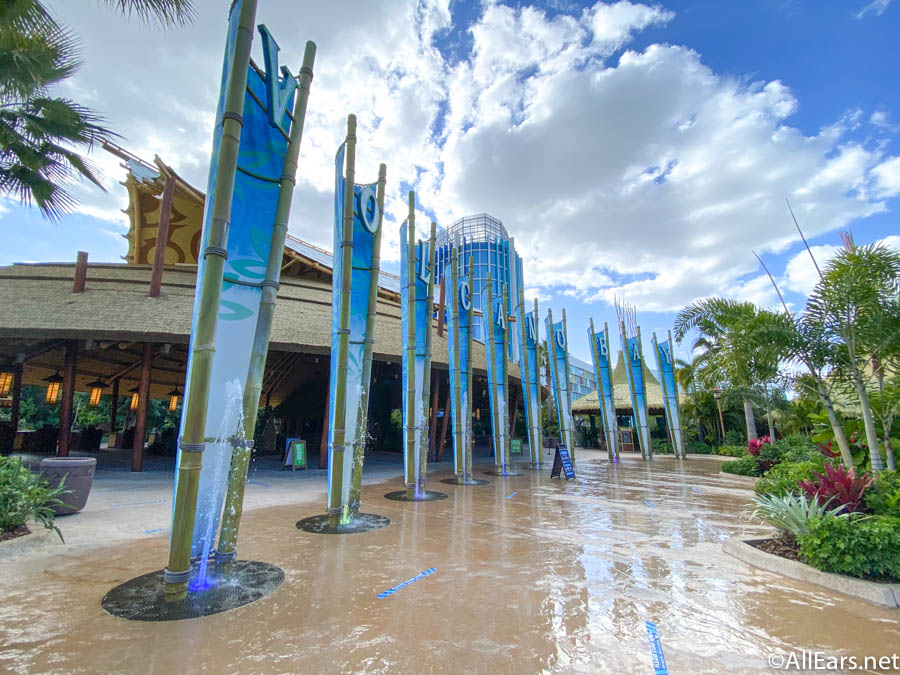 Volcano Bay has a South Pacific theme, pulling on the language, culture, and environment of the Polynesian tropics. And yes, like its water-logged Disney counterparts, this park has its own story! It begins with the native islanders who discovered Volcano Bay, the Waturi. As the legend goes, the Waturi traveled the ocean, searching for the Kunuku. This mythical fish guided the Waturi to Volcano Bay. Upon finding this island paradise, the Waturi made it their home — adding in all kinds of slides and experiences that used and celebrated water.
So, this isn't just your standard water park with slides and a wave pool. Universal calls Volcano Bay its "third gate," a water theme park. The powers that be have poured in the same level of detail, storytelling and immersion for Volcano Bay as they did with Universal's Islands of Adventure and Universal Studios Florida.
PARKING & TRANSPORTATION
Guests not staying on-site at an official hotel will park in the regular Universal Orlando Resort parking structure located at Universal CityWalk. While parking at Universal CityWalk is only free after 6 p.m., there are free shuttles from the Universal CityWalk parking garage to the Volcano Bay entrance.
On-site hotel guests will have free bus transportation to Volcano Bay. Universal Orlando Resort hotel guests also have their own dedicated entrance to Volcano Bay at Universal's Cabana Bay Beach Resort and can walk from Universal's Aventura Hotel. To access the dedicated entrance from Cabana Bay, you will need to show your room key. All guests need to prepare to go through security.
TICKETS
Tickets are available in a variety of options, just like the tickets to the other Universal theme parks. You can buy a single-day ticket for Volcano Bay starting at $80 for adults and $75 for kids. You can also purchase it as a part of a multi-park ticket if you want to spend your morning at one of the Universal theme parks and finish your afternoon cooling off at Volcano Bay, starting at $94 for adults and $90 for kids. Keep in mind that tickets prices are set on date-based pricing, so when you go will determine how expensive your ticket may be.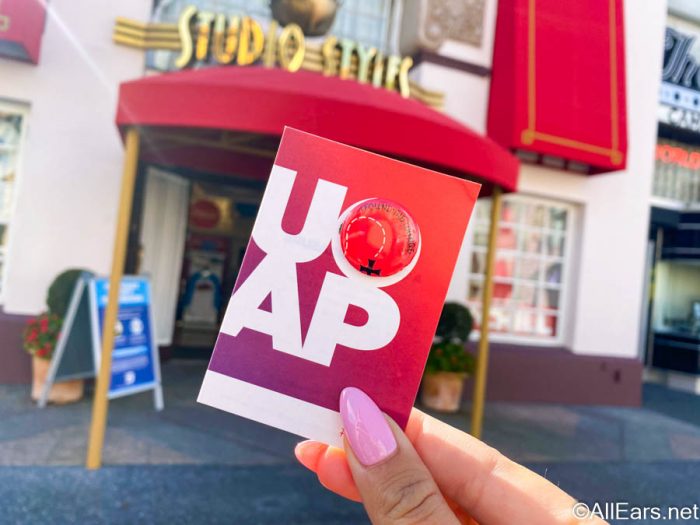 And, if you're going to be a frequent visitor, you can even add Volcano Bay admission on to your Universal Annual Pass. Depending on your pass level prices start at $524.99 and go up to $1,094.99.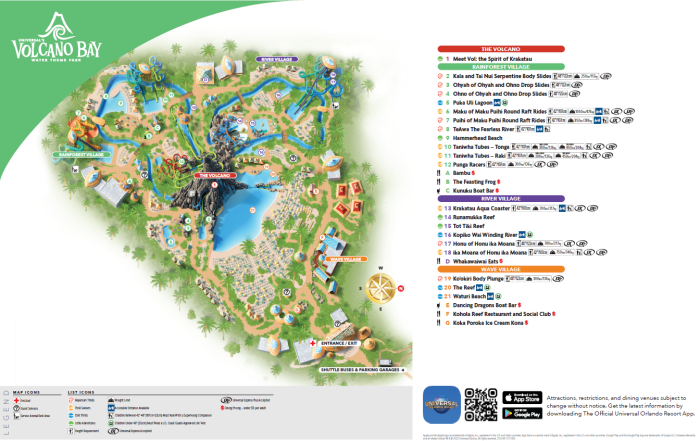 Volcano Bay's attractions are located in four themed areas, each inspired by various Polynesian islands and cultures. The centerpiece of the park is Krakatau, a 200-foot-tall volcano that will have waterfalls during the day and lava flows at night.
The icon of Volcano Bay, Krakatau, towers 200 feet above the park. It's the largest peak in Florida. From the front, it is absolutely spectacular, with streaming waterfalls and a glimpse of the clear tube of its most thrilling slide, Ko'okiri Body Plunge. At night, it the waterfalls transform into fiery lava effects.
The backside of the volcano is open, with a series of stairs to its highest rides and a mass of tubes. The park's icon serves as the base for four different slides.
Wave Village is where the Waturi go for Polynesian zen, for sunbathing, and relaxation. Here is where you'll find one and two-story cabanas that can be rented by visitors.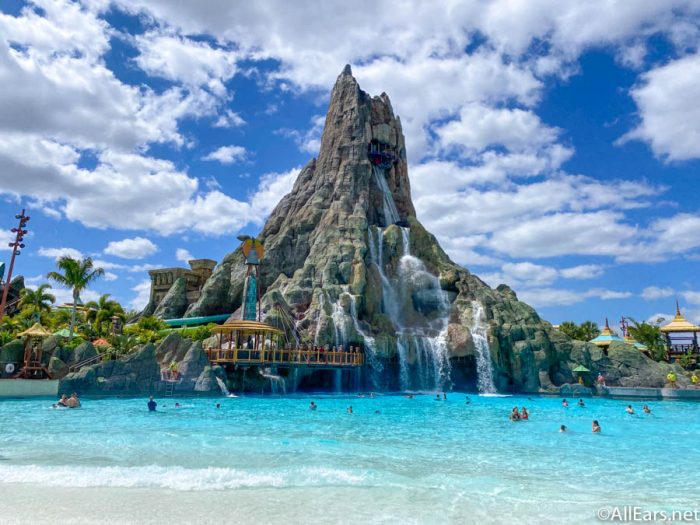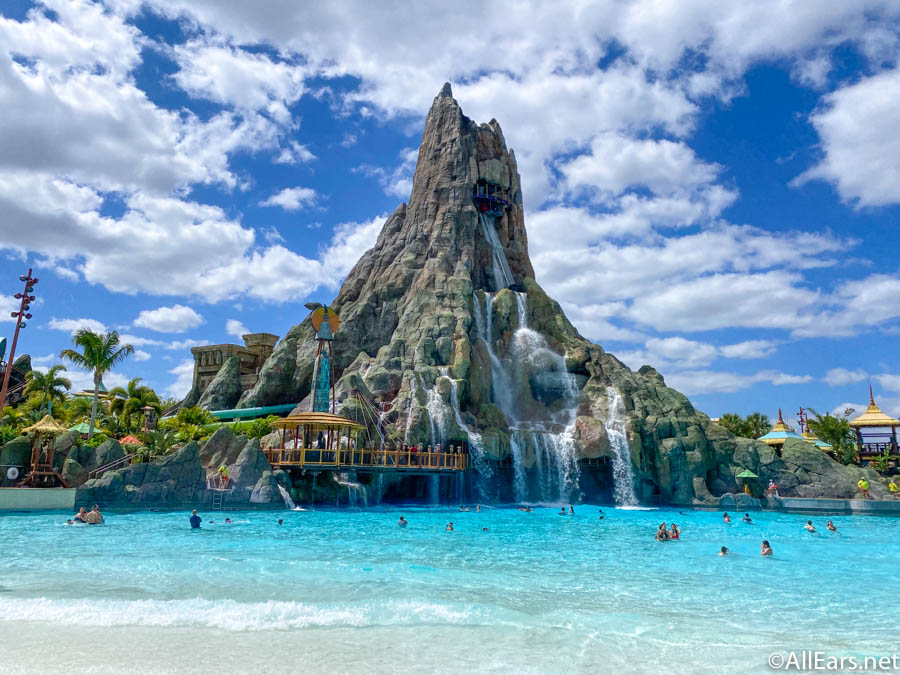 Waturi Beach is a sparkling, multi-directional wave pool where guests can swim and relax on the sand. There is abundant seating on the beach, or you have the option to upgrade to premium seating (two padded loungers with a canopy, lockbox and food and drink attendant) or indulge in private, one- or two-story cabanas. When you hear the loud bell chimes, be on the look out for killer waves. Guests under 48 inches must wear a life vest.
The Reef has access to leisure pool provides guests with calmer waters and exciting views of riders speeding through the clear tube of Ko'okiri Body Plunge. Let the zen wash over you.
The colorful River Village area contains attractions for families and for younger visitors.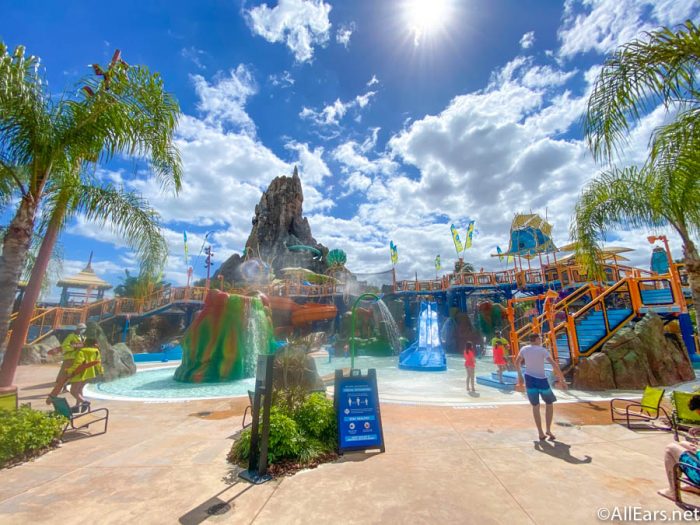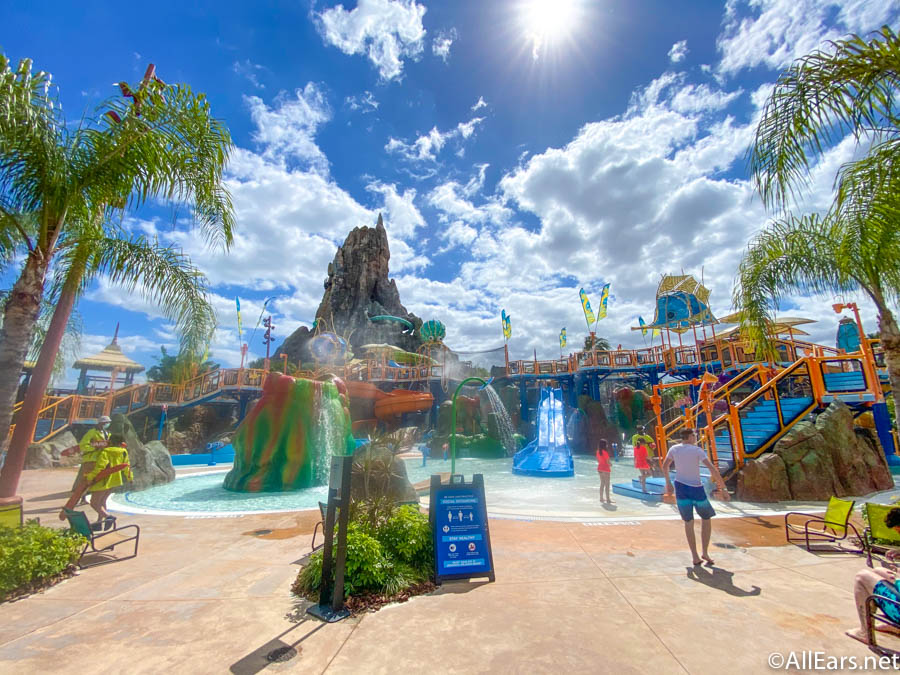 Nestled along the shores of a river, Rainforest Village offers guests spots for relaxation and exhilaration.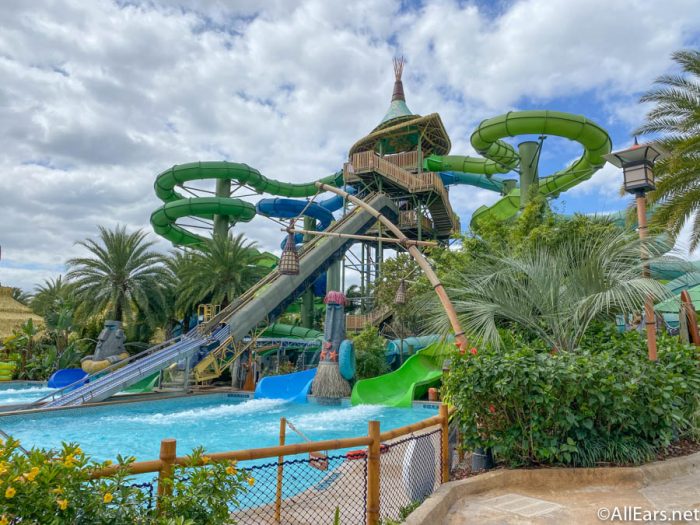 TAPUTAPU
TapuTapu is an an interactive bracelet that you'll be given when you enter the park, about the size of an Apple watch. TapuTapu is free and a required tool you'll need to access the rides and slides. You'll give it back when you leave at the end of the day.
When you arrive at a ride, you'll see the current wait time. To "get in line," just touch your TapuTapu on the totem pole. Then, head to the wave pool or lazy river, or grab a cocktail and a bite to eat. Your TapuTapu will alert you when it's time to ride. You can only reserve one ride at a time. If you find a shorter wait time at another ride, you can reserve it instead, but you'll lose your other virtual spot in line. Look out for rides that say "Ride Now." You can hop right onto those rides without losing your spot in a virtual line for another attraction.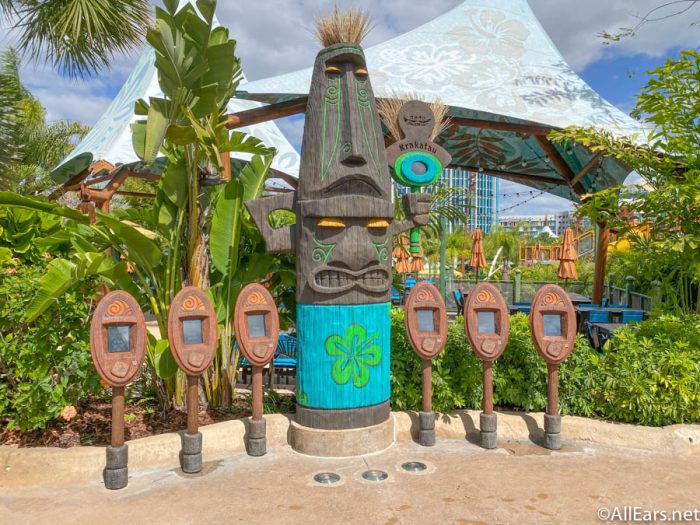 TapuTapu lets guests unlock interactive features in the park — shooting water cannons on riders or revealing images inside Krakatau's hidden caves. You can use TapuTapu at special photo spots around the park to automatically link your photos to your My Universal Photo account.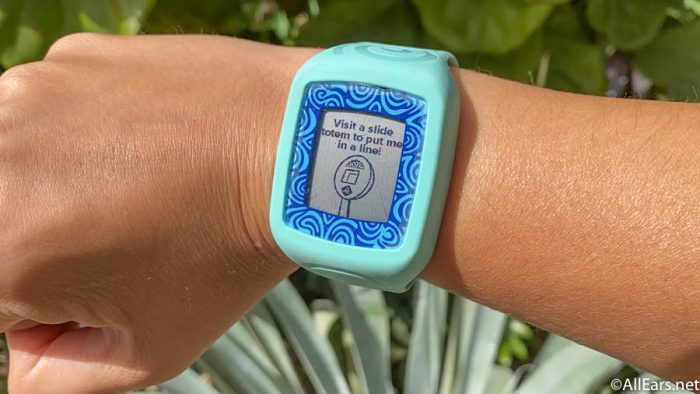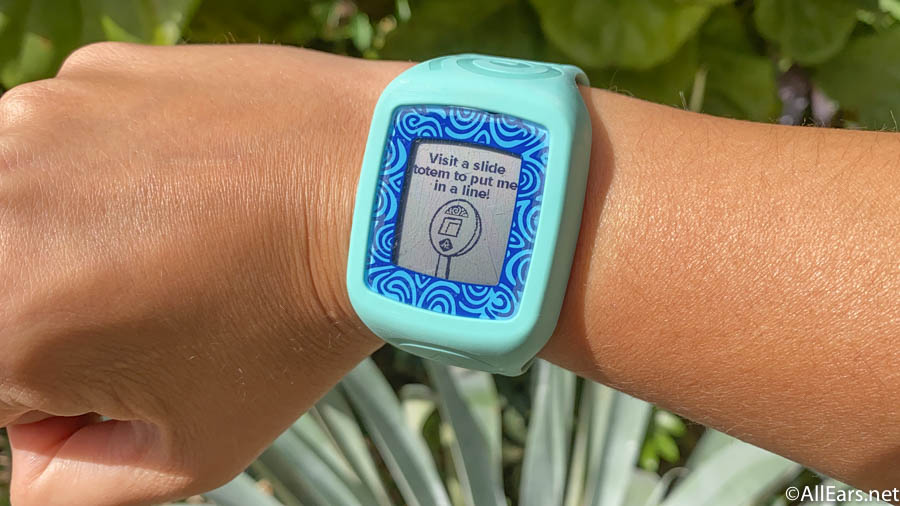 Guests also have the option to add a credit card to their TapuTapu for the ultimate, hands-free park experience. (Universal calls this TapTu Pay.) It's not required, but you can use it to pay for your locker, souvenirs or merchandise, food and drinks. This adds another level of convenience being able to tap to pay and keep you wallet and phone securely locked up in a locker.
You can set up you TapTu at the park, or in advance.
Create a Universal Orlando account online or use the official app on your phone.
Go to the Profile tab on the bottom and tap the Wallet icon.
Enter your credit card information.
Link your party's Universal Volcano Bay tickets. You can key the numbers in manually, but scanning the bar code is easiest. You can even set spending limits for each party member.
Create a pin that your whole party will use for purchases.
If you set up an account, your card will be linked to your TapuTapu when you enter the park. At the end of the day, all of your personal information will be unlinked from it. If you happen to lose your TapuTapu, go to Guest Services. While you can have some peace of mind that someone would be unable to make purchases without your pin number, a Team Member can take extra precautions and disconnect the lost wristband from your account.
DINING
Volcano Bay is also geared a bit more toward adults compared to Disney's water parks. There are several full bars throughout the water park, meaning you are never too far from a place to grab a drink. And Volcano Bay offers refillable cups that give guests a discount after their first drink. Volcano Bay has some of the best theme park food in Orlando! From the iconic Waturi Fusion ice cream to the delicious Coconut Fried Chicken, there are tons of options when it comes to tasty dining here.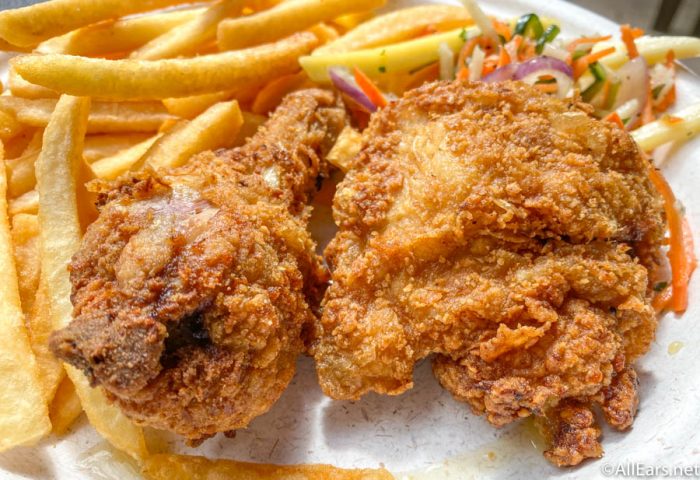 Mobile ordering is also available at certain dining locations through the official Universal Orlando Resort app.
Kohola Reef Restaurant & Social Club is located at the base of Krakatau volcano and closest to the entrance of the park. This restaurant serves fresh island favorites, including tangy Mango BBQ Pulled Pork Sandwiches, Island Bacon Cheeseburgers or crunchy Coconut Crusted Fried Chicken.
Dancing Dragons Boat Bar is shaped as an ancient outrigger canoe. This bar is stocked with refreshing tropical cocktails and frozen drinks. Sit a spell and take in the volcano views.
Bambu is a shaded hideaway on the backside of the park offers quick and easy eats such as the Bambu Burger, Mahi Sandwich, Island Chicken Salad and the mouthwatering Chocolate Pineapple Upside Down Cake.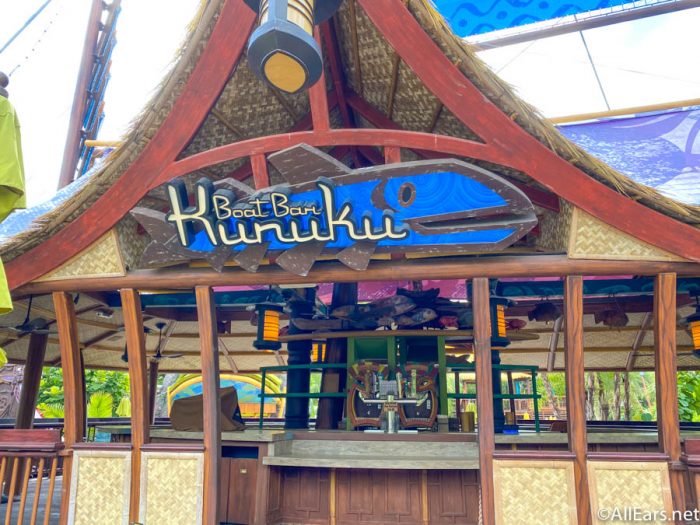 Whakawaiwai Eats offers some hearty fare like the Island BBQ Chicken Pizza, Tropical Baby Greens, and Jerk Shrimp Mac & Cheese with views that looks out to the backside of Runamukka Reef.
Kunuku Boat Bar is also on the backside of the park and is your stop for frozen drinks, specialty cocktails, fountain sodas and draft beers.
The Feasting Frog is snack shop serves drinks and snacks such as the Poke Poke Bowl, Carne Asada Taco or Loaded Nachos.
Koka Poroka Ice Cream serves refreshing traditional chocolate and vanilla soft serve. It's here that you'll find the famous Waturi Fusion, the super photogenic treat that is a combination of banana, blue raspberry, orange and strawberry soft serve that you can purchase in a cup or cone.
Volcano Bay Pavilion Kiosk is right next to Dancing Dragons Boat Bar serves up healthy snacks such as wraps, California rolls and fruit salad.
VOLCANO BAY EXTRAS
Early Park Admission
Aside from the amazing perk of being just a short stroll away from the excitement, it makes a lot of sense to stay at a Universal Orlando Resort hotel. All on-site hotel guests will receive Early Park Admission to Volcano Bay, which is half an hour early admission before the park opens for the day (which is normally either 9 or 10 a.m.).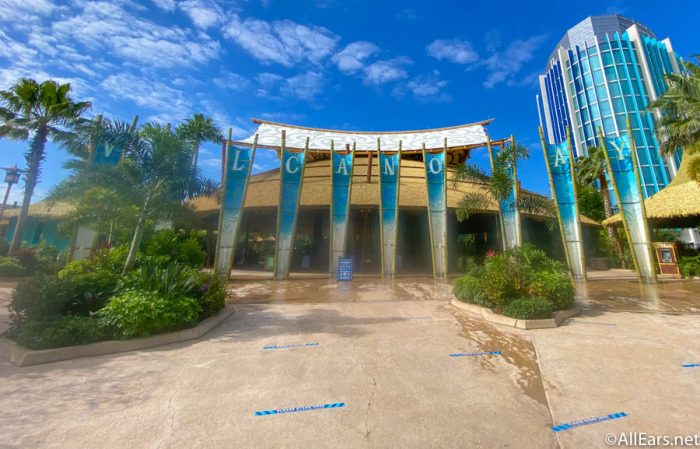 While guests staying at select Universal Orlando Resort hotels receive free Universal Express Unlimited passes for Universal's Islands of Adventure and Universal Studios Florida, this benefit is not extended to Universal's Volcano Bay.
Cabanas & Premium Seating
If the idea of rumbling over prime lounge chair locations with other park guests isn't your idea of fun, Universal offers options for you to reserve your spot in advance!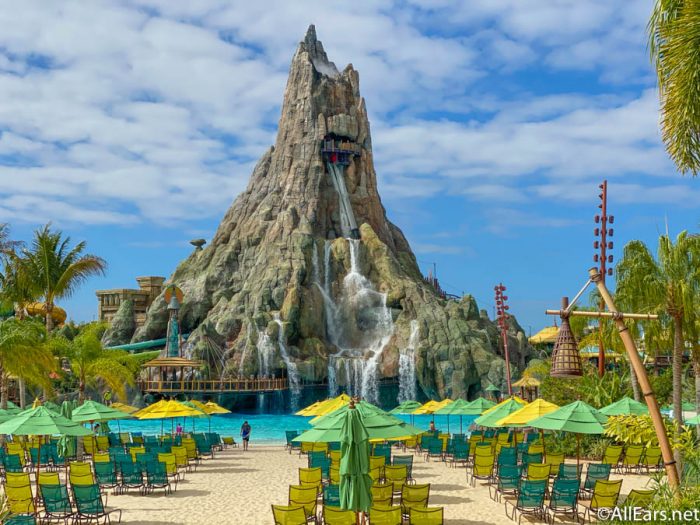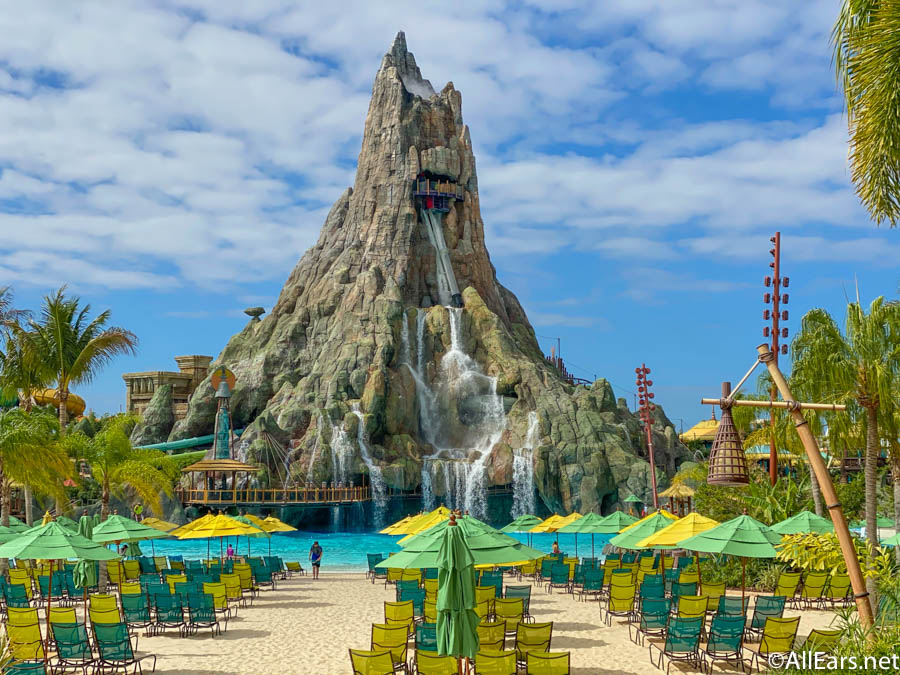 You can reserve premium seating near the regular seating at the rides, lazy river and wave pool beaches. Premium seating includes a pair of padded loungers with an adjustable shade canopy and a built-in storage lockbox. You can enjoy the services of an area attendant who'll see to your food and drink orders. They can also assist you with booking your TapuTapu times without you having to reserve at the rides. The pricing for Volcano Bay premium seating fluctuates depending on the season. Call 1-877-489-8068 for reservations.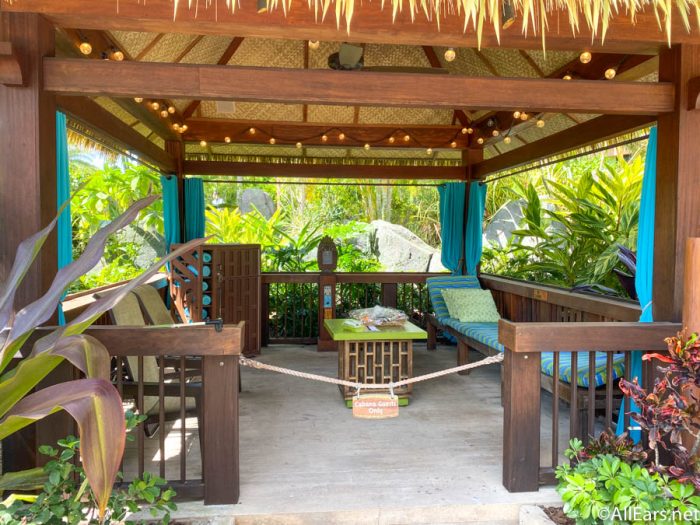 You can choose from one- or two-story cabanas that come with padded lounge chairs, a small refrigerator stocked with bottled water, complimentary fruit and snack basket, towel and locker service, plus concierge service with an exclusive food and drink menu delivered directly to the cabana and TapuTapu ride booking. Prices fluctuate depending on the season for single cabana units, which hold up to six people. They are available as upper-level cabanas with great views, ground-level cabanas for easy access or stand-alone cabanas with more privacy. Family suite cabanas, which hold up to 16 people, are large, private stand-alone cabanas. Call 1-877-801-9720 for pricing and reservations.
Express Pass
Volcano Bay guests have the option of purchasing Universal Express, which will be added to your TapuTapu. With the Express ticket, you can skip the virtual line at select attractions. You'll be directed to proceed to the boarding area rather than be given a return time.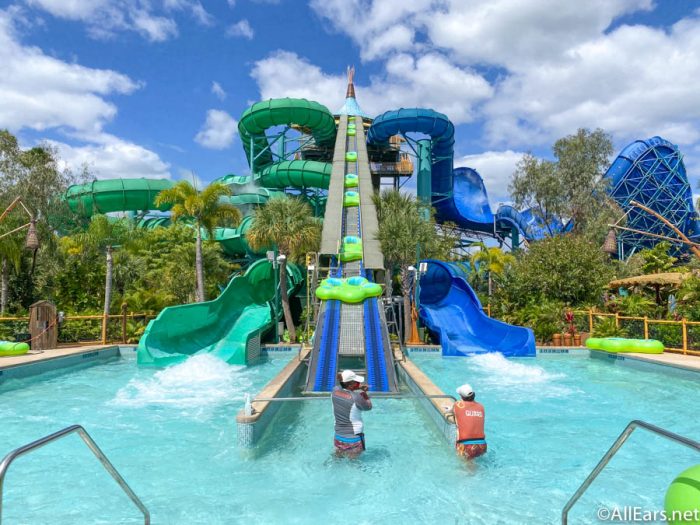 There are two different Express pass options: the regular pass and the PLUS pass. The regular pass excludes Kala & Tai Nui Serpentine Body Slides, Ko'okiri Body Plunge and the Ohyah & Ohno Drop Slides while the PLUS pass includes them. Only spring for the PLUS if you're a hardcore thrill-seeker and absolutely see yourself conquering these beasts!