Walt Disney World for Guests with Anxiety Disorders
A Walt Disney World vacation typically brings up feelings of anticipation, nostalgia, and joy. But for those who experience anxiety — either general or specific — considering a Disney World trip may also trigger lots of powerful anxious feelings. We're talking about anxiety that can be triggered or exacerbated by Walt Disney World stimuli and how to plan and address it.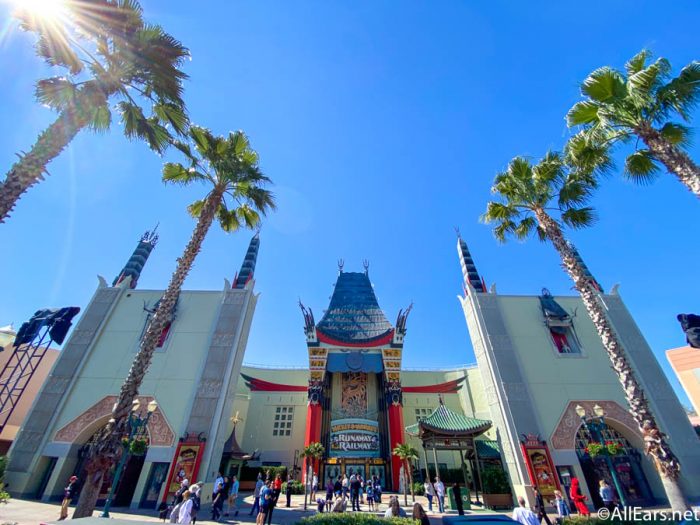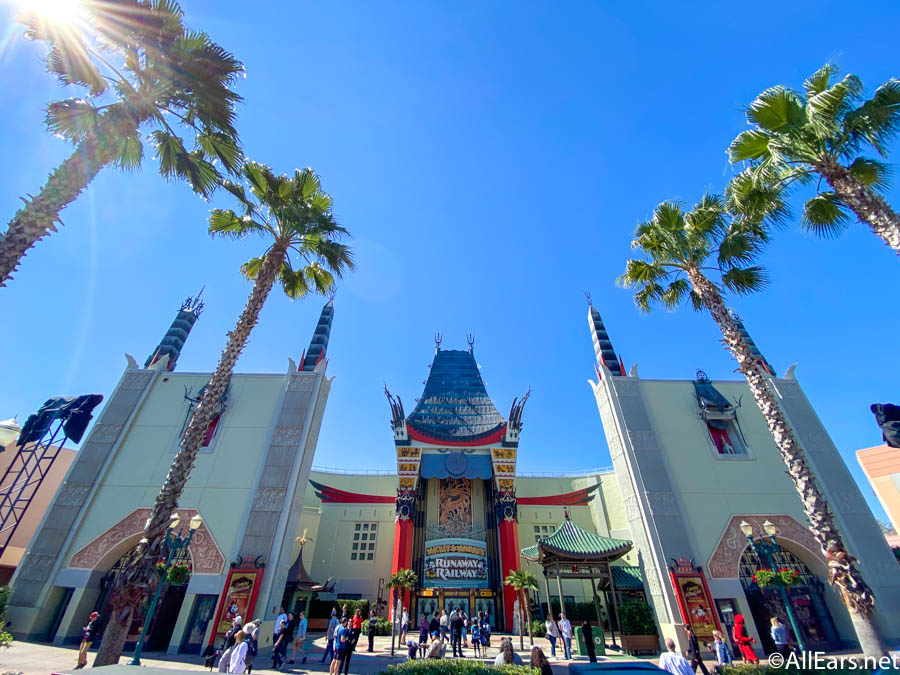 Click here to visit
our page dedicated to Walt Disney World for guests with special needs

.
Types of Anxiety
There are many types of anxiety classified by mental health professionals, but it's important to understand that anxiety is the body's response to stress, real or perceived. We're highlighting some of the most common forms of anxiety below, as described by the National Institute of Mental Health.
Generalized Anxiety Disorder
Guests with Generalized Anxiety Disorder (GAD) "display excessive anxiety or worry" that may or may not be directly triggered by a particular experience or stimuli. It is sometimes described as a constant or chronic state of worry or dread that does not necessarily have a specific cause.
Panic Disorder
Folks who experience panic disorders have "sudden periods of intense fear that come on quickly and reach their peak within minutes." These periods of fear are usually unexpected and therefore not necessarily predictable.
Phobia-Related Disorders
Phobias are aversions to or fears of particular things. Common phobias include flying, heights, animals or insects, crowds, and enclosed spaces. People experiencing phobia-related disorders may have excessive worry about their particular fears and exert effort to avoid those stimuli.
Social Anxiety
Social anxiety used to be classified as a phobia and is characterized by "a general intense fear of, or anxiety toward, social or performance situations." A person with social anxiety may be averse to crowds, may believe his or her behavior is being judged negatively by others, or actively try to avoid situations where encounters with large (or even small) groups are likely.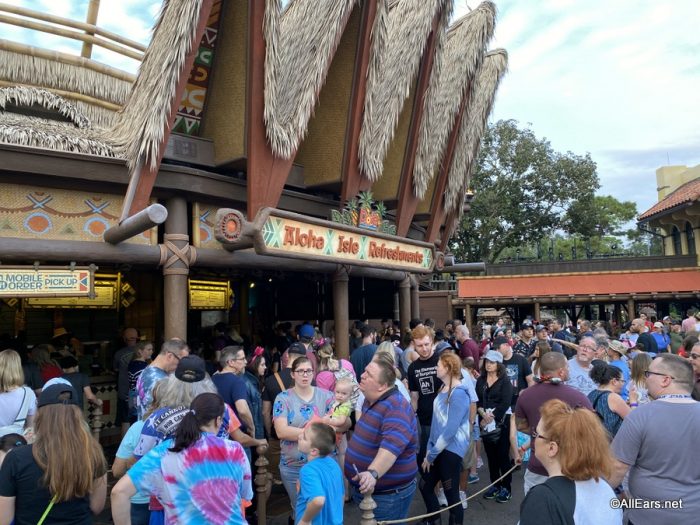 Separation Anxiety
People of all ages who suffer separation anxiety have "fears about being parted from people to whom they are attached." These fears may be long- and short-term.
Agoraphobia
Sufferers of agoraphobia "fear and avoid places or situations that might cause [them] to panic and make [them] feel trapped, helpless, or embarrassed" (Mayo Clinic).
Anxiety-Producing Triggers at Walt Disney World
While for many Walt Disney World is a place of magic and wonder, for those living with anxiety disorders, it can be a massive source of fear, worry, or panic. Particularly stressful triggers may include:
Crowds

Especially at park closing after a nighttime show
In tight queues with many switchbacks

Loud noises

Fireworks shows
Unexpected noises on attractions

Excessive waits
Dark spaces
Enclosed spaces

Queues with no windows or access to the outside
Ride vehicles that feel contained
Shoulder restraints

Vastness

Large parks and resorts
Confusing or unfamiliar layouts

Lack of control

Using Disney transportation
Automated ride vehicles
Interactions with cast members
Ways to Plan Ahead
While there are innumerable triggers at Walt Disney World that may be personal to each individual (whether they know they suffer from anxiety or encounter it unexpectedly), you can do some work to plan ahead. You won't be able to account for every possibility, but if you know what resources are available to you and do a little work to familiarize yourself with the logistics of a Disney World vacation, you may be able to avoid some of the major stressors.
Make My Disney Experience Your Friend
My Disney Experience is Walt Disney World's app, and there are tons of helpful features you'll want to know about.
Click here to visit our My Disney Experience page to learn about features like walking directions to the nearest restrooms, maps with the locations of Guest Services like First Aid, and (when you're on-site) wait times for buses and attractions.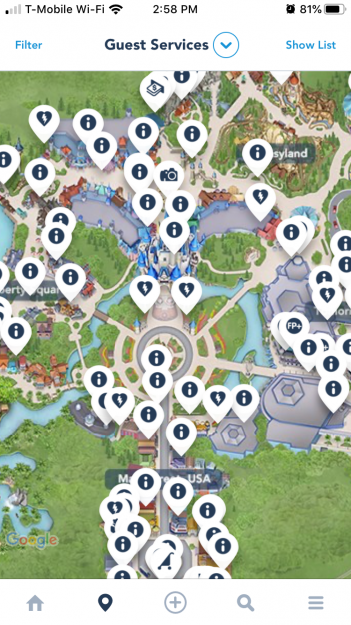 You'll also want to familiarize yourself with how to get what you need in My Disney Experience, so play around with it as much as you can before you leave home. Zoom in and out on the maps, visualize how you'll get from point A to point B, and get to know how the flow of the Parks works. For example, Magic Kingdom has a thoughtful spoke-and-wheel layout that features Cinderella Castle at its center while Epcot is more like two adjacent wheels — Future World and World Showcase.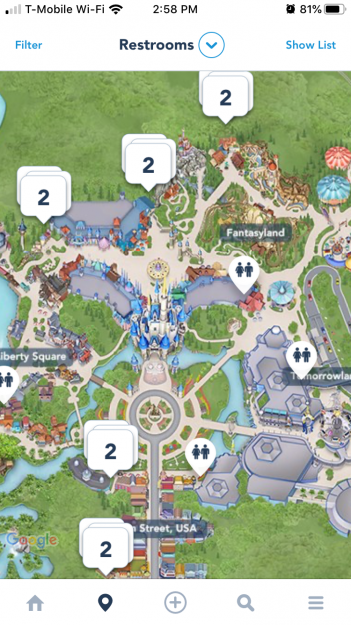 When it comes to avoiding or reducing your exposure to crowds, know that FastPass+ selections can be made in advance on My Disney Experience. If you're staying at a Walt Disney World Resort hotel, you can make your FastPass+ selections up to 60 days in advance, otherwise you can start making them at 30 days in advance (for those staying off-site). FastPass+ lets you skip the crowded Standby lines in favor of typically-shorter FastPass+ lines.
Click here to learn more about FastPass+ — including how to get on-the-fly FastPasses throughout your park days.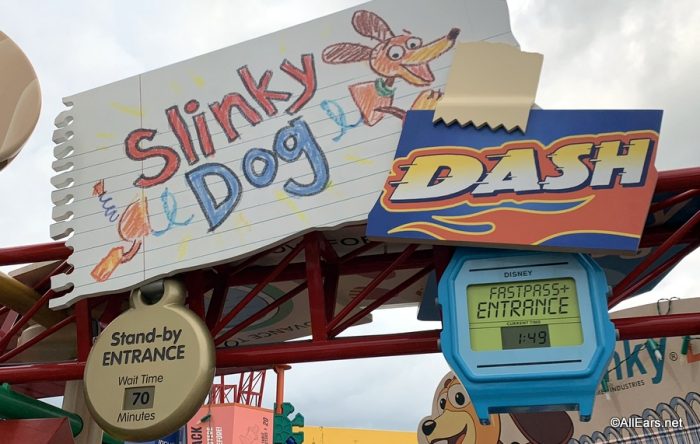 Curb Loud or Unexpected Noises
When it comes to loud noises in the Parks, you're most likely to experience truly explosive noises at night when the Parks feature their nighttime spectaculars. The only Park that eschews fireworks is Animal Kingdom, out of deference to the needs of the Park's animal residents. But at the other three Parks, pyrotechnics are truly spectacular and truly loud. Noise-cancelling headphones or earplugs are the way to go.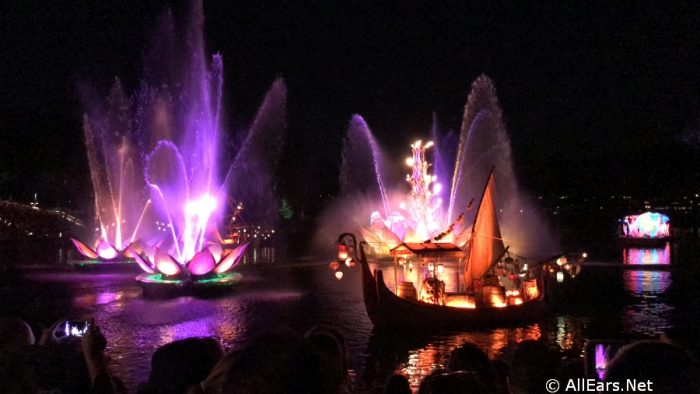 Note: you may hear some explosives during Magic Kingdom's daytime shows — in particular the morning stage show and Mickey's Royal Friendship Faire in front of Cinderella Castle. So while the nighttime shows are the most likely time for loud explosions, they can be incorporated into other shows as well. Do some research before you leave home to find out what shows are scheduled during your trip and decide if you need to avoid the Park at those times.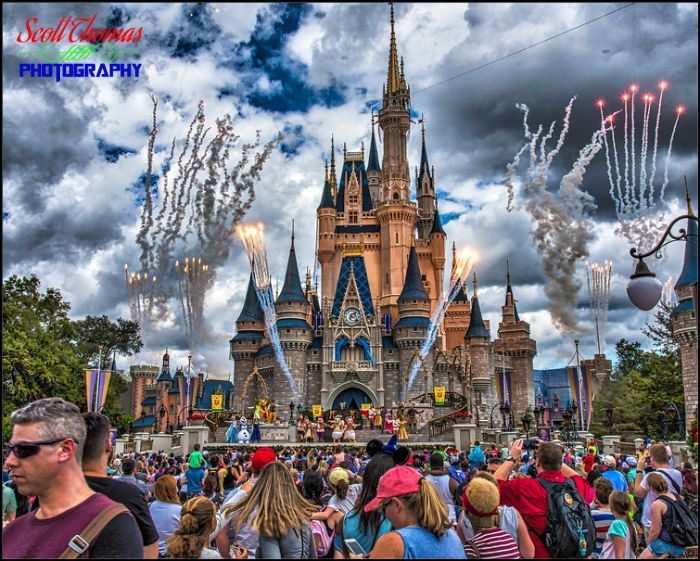 Some rides may also feature loud and/or unexpected noises.  Before you leave home, you can visit the official attractions pages on DisneyWorld.com, where a clickable link to "Show Safety, Accessibility, and Guest Policies" may give you some insight on particular challenges inherent on each ride or in each show.
If you want to see for yourself how a particular ride or show progresses, check out AllEars TV, where we have loads of ride POV videos that'll let you preview the experiences before you leave home.
Check Out Ride and Show Seating
If you're concerned about the logistics of rides and attractions — namely how confined you will feel in particular ride vehicles or seats — AllEars has a gallery of images you can peruse.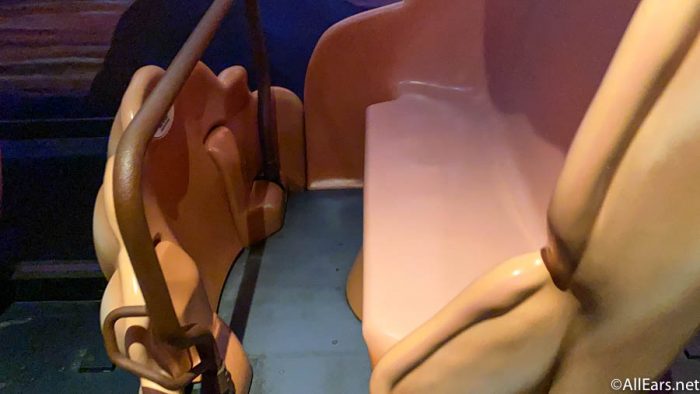 Know that some rides require tight restraints for safety. At times these restraints might feel too confining. If you have an idea of what to expect on certain rides, perhaps you can mitigate some of the anxiety of being confined.
Check out our Ride Vehicle and Attraction Seating Gallery here.
Know Where the Characters Are
While many guests look forward to meeting characters in the Parks, for a lot of people — young and old — those same characters illicit worry and stress. If that's you (or someone in your party), use My Disney Experience to learn about where characters typically are so you can avoid those areas.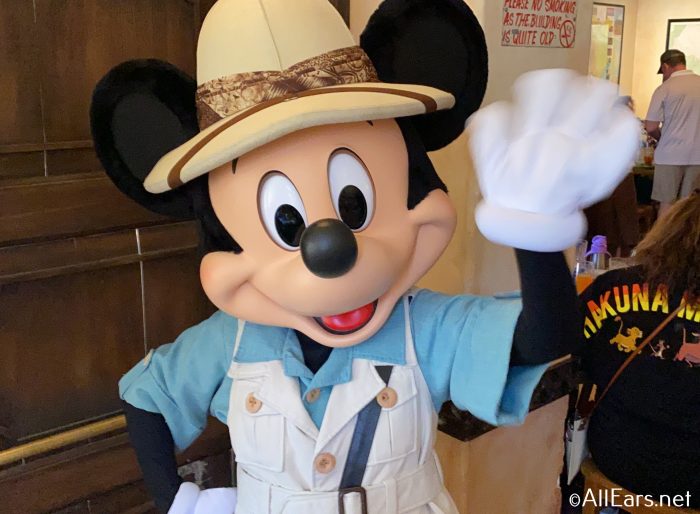 Occasionally you may run into a character unannounced somewhere, walking to or from a meet and greet, for example. Have a plan for when this might happen. Consider a strategy like moving to the other side of the walkway, putting a structure or a friend/family member between you and the character — whatever you need to create some space for your fear or discomfort.
Pack Thoughtfully
You can do a lot of planning ahead with regard to packing. Check the weather to know what you can expect during your trip. Bring back-up outfits or shoes or whatever you need in order to feel prepared. If you're anxious about staying in an unfamiliar place, bring items to make it feel more like home: a favorite blanket or pillow, a favorite scent (not a candle but a wax tin or plug-in), your gotta-have-it toiletries.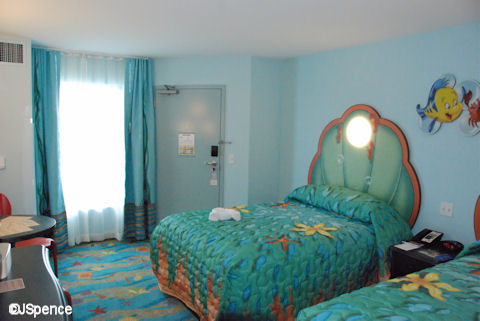 Think, too, about what you will need to carry into the Parks with you in order to feel calmer. Think about things like a scented lotion or hand sanitizer that can trigger relaxing feelings of being home, phone chargers so you don't have to worry about being disconnected, medications that might ease some worries (think: motion sickness meds if you're worried about getting sick on rides), essential oils that help give you comfort, a reusable water bottle so you can stay hydrated, snacks (remember you can bring your own food into the Parks with you).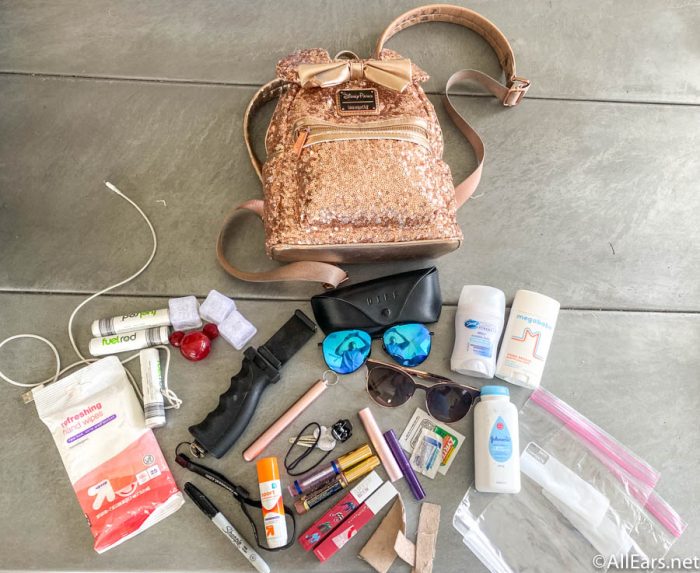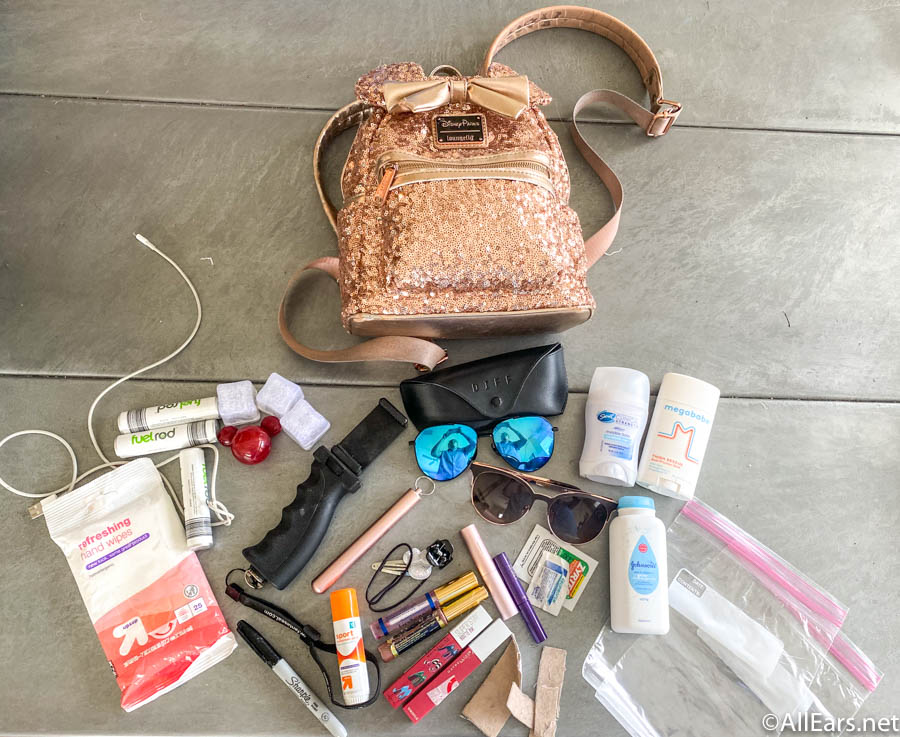 Don't forget to pack any items that might be helpful should you feel panic or anxiety that is in excess of what you can manage on your own. A fidget toy or relaxing activity (think: small coloring book or an app on your phone) to distract during a ride breakdown, a comfort item to hold when crowds are too much — anything that helps the anxious person in your party feel comfort in the midst of the chaos.
Ways to Address Anxiety in the Parks
Of course there are some things you can do once you're in the Parks, too, in order to reduce anxious feelings and thoughts.
Skip the Crowded Lines
You already know that you can make FastPass+ selections in advance of your Walt Disney World vacation on the My Disney Experience app, but also note that once you use up your first three, pre-selected FastPasses, you can then start grabbing 'on-the-fly' FastPasses. Check out the AllEars TV video below to learn more about this feature.
Know, too, that you can use My Disney Experience to help mitigate exposure to crowds while dining. Mobile Order can be used at most Quick Service restaurants to help reduce your wait and keep you from having to stand in long, crowded lines.
Click here for details on how and where to use Mobile Order.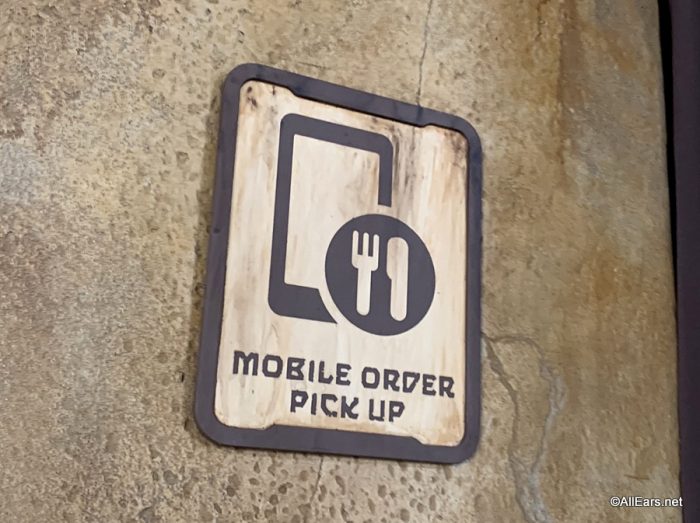 Extra Magic Hours are a perk of staying at a Walt Disney World Resort hotel. Thoughtful use of Extra Magic Hours can also greatly reduce your exposure to crowds and reduce wait times for the Parks' most popular rides.
Learn more about Extra Magic Hours here.
Disability Access Service
If using Standby lines is not workable for you, you can stop into Guest Relations at each Park to request Disability Access Service. This card allows users to check in at attractions to receive return times. Typically the return time is about equal to the length of time required for Standby when you check in, but you don't have to stand in the crowded line for that time. Rather, when it's time for you to return, you check in with a cast member at the attraction entrance and are directed through the FastPass+ line. This can greatly reduce your wait time (not always, but usually) and potentially reduce the crowds you encounter as well.
Learn more about what DAS is, who qualifies for it, and how to get it here.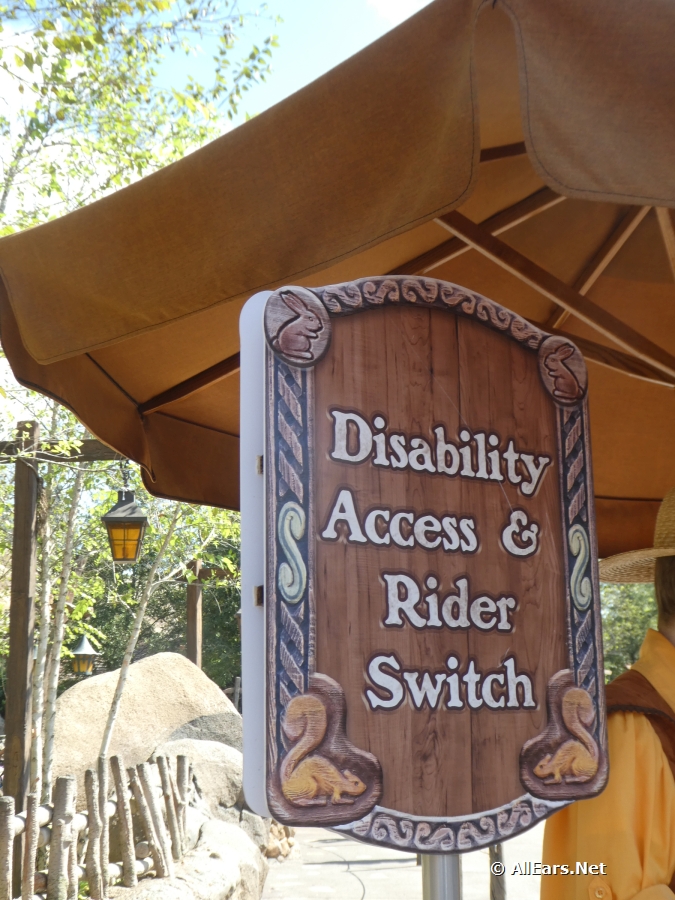 Check the Ride Safety Information
Even if you've reviewed ride safety information on DisneyWorld.com before you left home, you might want to give yourself added peace of mind by reviewing that information on-site. You'll find ride safety and ride height information at the entrances of all rides and attractions.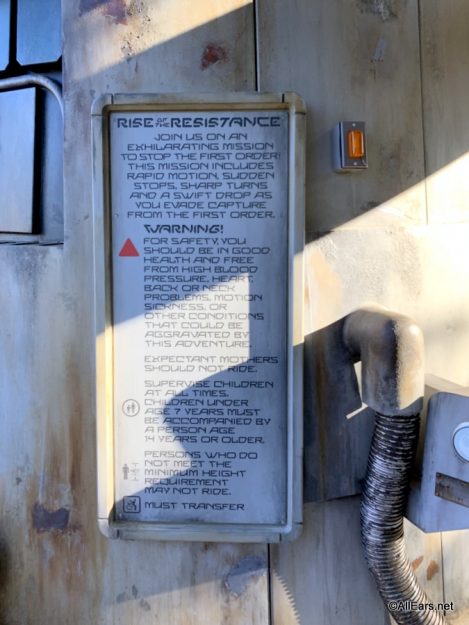 If you still have questions or concerns, you can talk to a cast member at the attraction's entrance to gain further insight and make the best decision for yourself. And don't be afraid to speak up when you make your way through the queue, too. If you know the back car on Big Thunder Mountain Railroad is the wildest ride in the wilderness, for example, let the cast member know that you'd prefer to be seated up front (or wherever else it feels best for you). They'll make every effort to accommodate you (though you may have to wait for the next round of ride loading).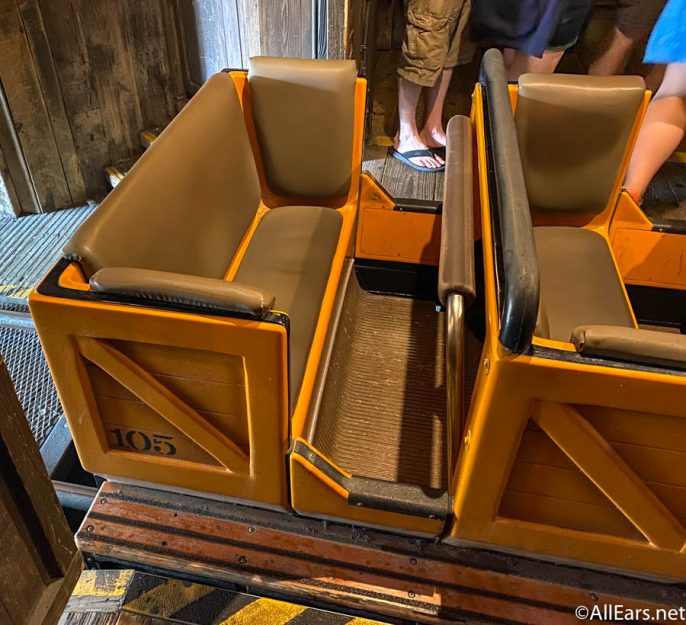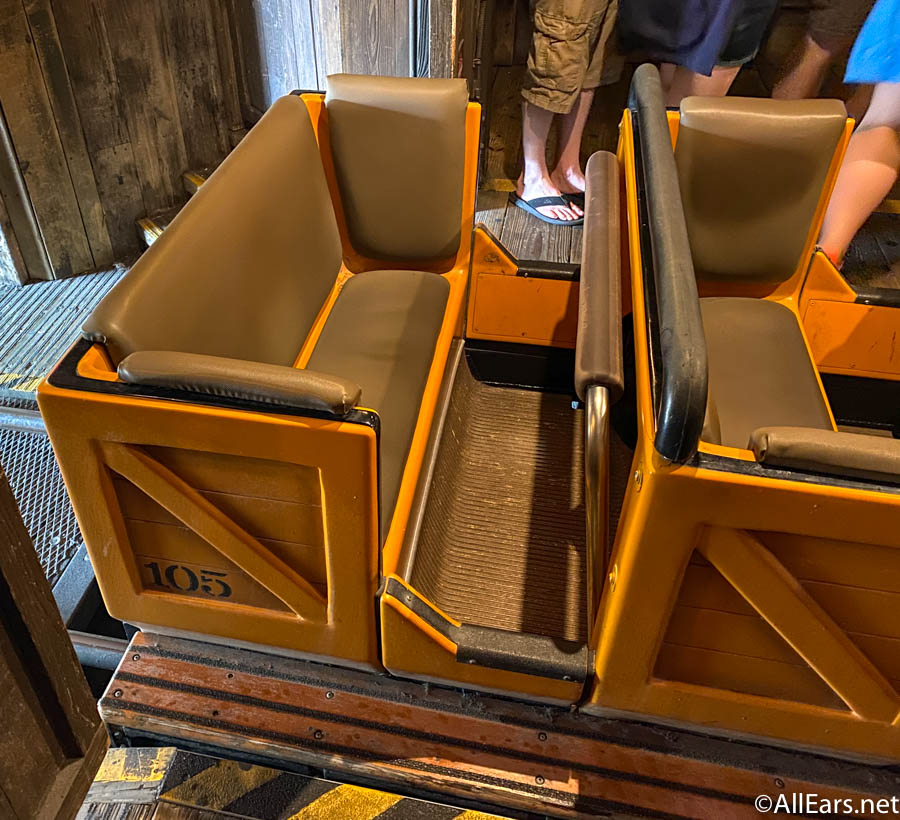 Don't Forget to Eat — and Stay Hydrated
If you're enjoying your day in the Parks (or even if you're just tolerating it), the sensory overload can throw off your sense of time. We've experienced too many hangry moments not to share this tip: don't forget to eat. If you know that you have a hard time thinking clearly with an empty stomach, set a reminder on your phone, make Advance Dining Reservations, or carry along some healthy snacks to get you through to your next meal.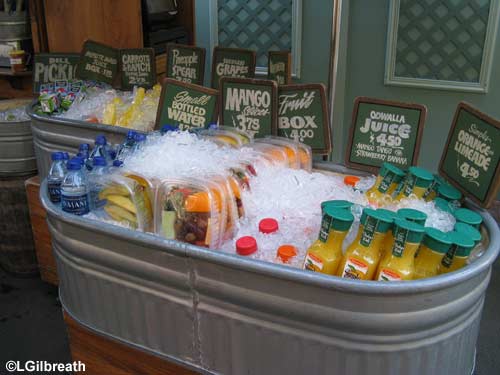 And aside from Florida being particularly hot and humid most of the year, leading to dehydration, you'll want to stay hydrated to possibly keep some anxiety at bay. Dehydration can sometimes mimic anxiety, exacerbating your experience. Staying hydrated can help eliminate that variable.
Identify a Meeting Place
Walt Disney World theme parks are big and sometimes very confusing. If you are separated from your party (or if you fear being separated from your party), have a plan. Cell reception can be spotty in the Parks, the wifi is often unreliable, and you may need to physically find one another when technology lets you down.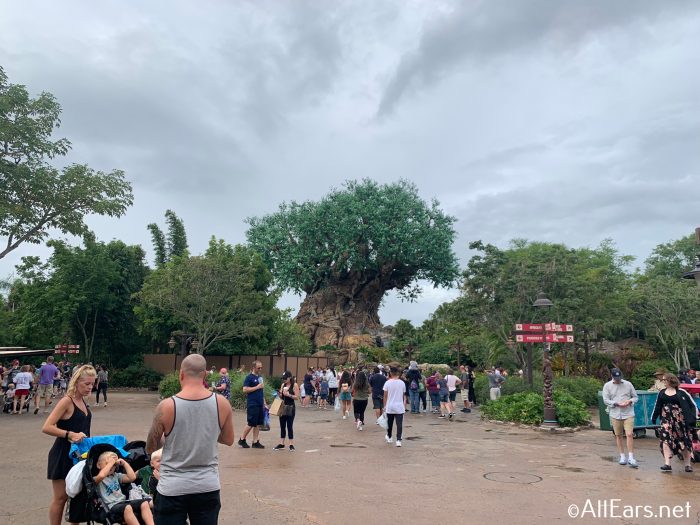 Set a specific meeting place for the off chance that someone in your group gets separated. Go to that meeting place first thing in the morning, and be certain everyone knows how to get back there. It is helpful to choose a large, easily-identifiable landmark like a Park icon: Cinderella Castle, Spaceship Earth, the Tree of Life, and the Chinese Theater (or Tower of Terror, if you're thinking tall).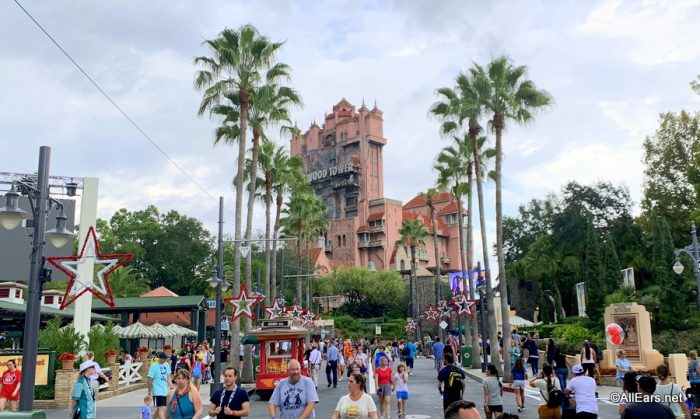 Knowing that your people can find you and that you can find your people should something go wrong is an invaluable piece of preparation.
Get Some Peace and Quiet
If what you need is some genuine peace and quiet in order to calm your nerves and recharge and reassess, there are places where you can do that. The first and best option is each Park's First Aid station.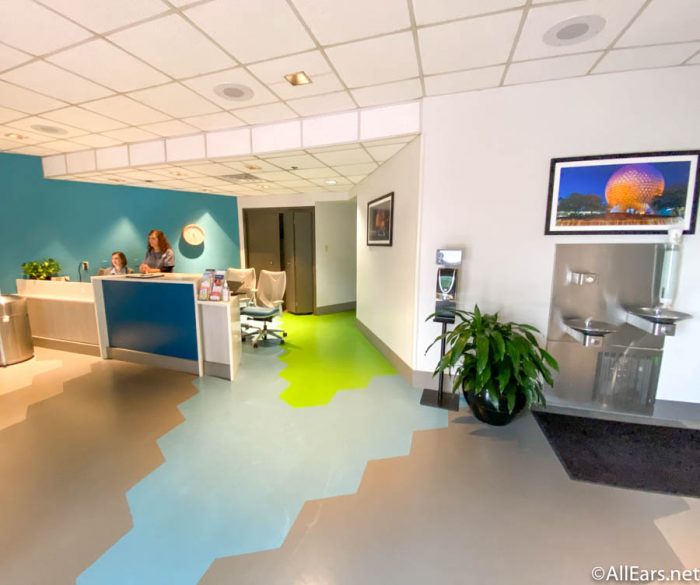 Here you'll find a cool and quiet space to sit (or lay) down. You can get a drink of water, talk to a licensed nurse who can also check your vital signs if you wish, and just generally reduce the stimuli that have got you on edge. First Aid stations also have basic medical supplies and food items, so if you need something simple, this is a good place to check.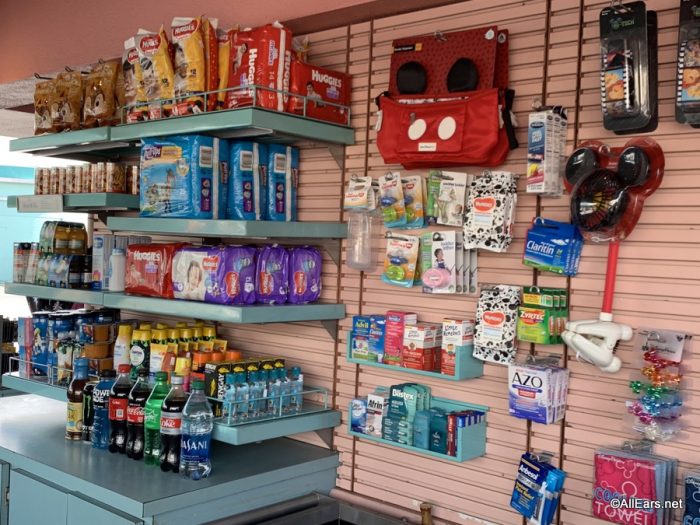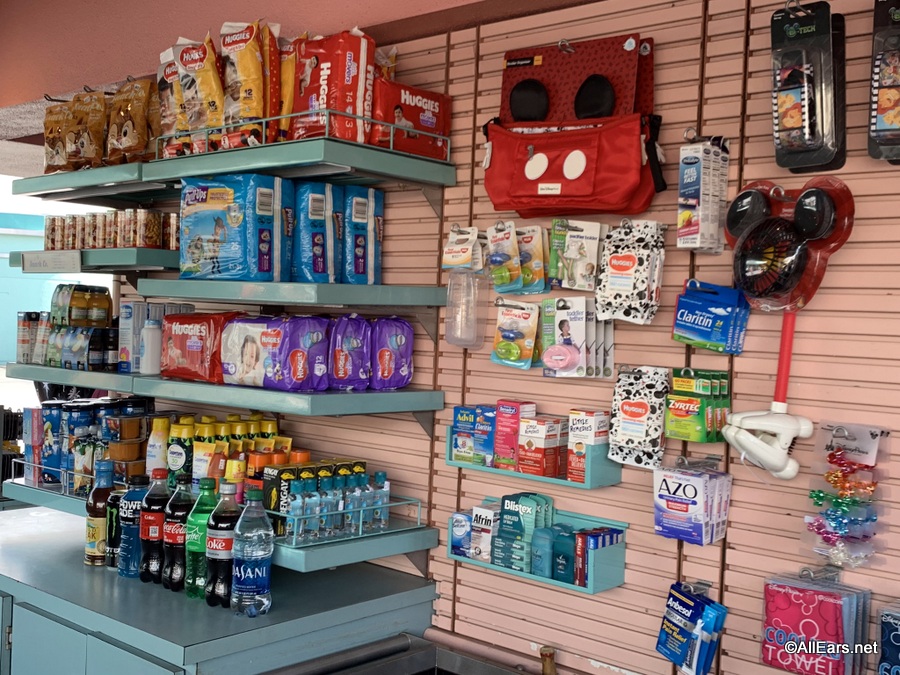 Baby Care Centers are located adjacent to First Aid stations, and these are terrific spots to go with kids (not just babies) who need a break. If your child needs to rest, calm down, work through a panic attack, or simply be away from people for a while, Baby Care Centers are there for you.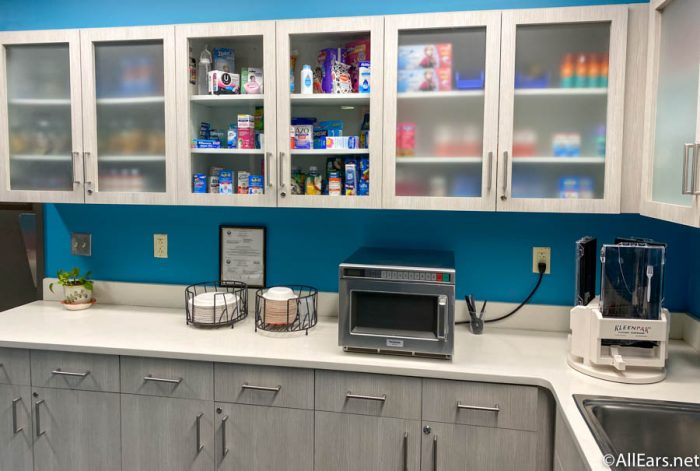 If you think it's likely that you'll need one or both of these services during your Park visits, make a visit a priority early in your day. Just knowing that there's a place to go may help ease some of the anxiety of what might happen later in the day — that worry that you're trapped with no escape. First Aid and Baby Care Centers are an excellent resource and escape.
Other Resources for Exploring the World with Special Needs
Click here for AllEars' main page for guests with special needs at Walt Disney World.
Click here for information about Service Animals at Walt Disney World.
Click here for information about strollers at Disney World and here for information about wheelchairs and ECVs at Disney World.
Click here for info about companion-assisted restrooms.
Click here for AllEars' main page for special dietary needs at Walt Disney World.
Click here for AllEars' tips and information for guests with sensory issues.