Companion-Assisted Restroom Locations at Walt Disney World
All Walt Disney World public restrooms have wheelchair accessible stalls. Unfortunately the accessible stalls do not always accommodate the size of some individual wheelchairs.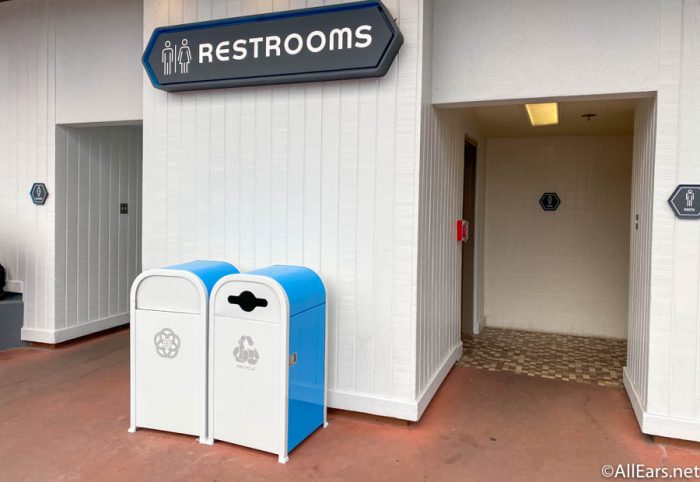 Companion Restroom locations are single restrooms large enough to accommodate a person with a wheelchair as well as another person who may even be of the opposite sex when assistance is needed. Another example would be when an opposite sex person is needed to assist even if there isn't a wheelchair involved, such as with an older autistic child with an opposite sex attendant.
Note: Not all companion restrooms have changing tables, so they are not all ideal for families with young children. Changing tables are available in all major restrooms throughout the World.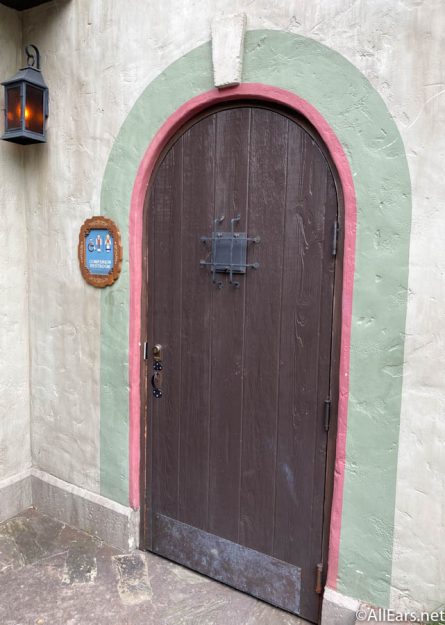 Keep in mind that the number of companion restrooms are very limited and should only be used when the regular restroom will not accommodate your needs!
Click here for photo of typical Companion Restroom.
All First Aid Centers have companion-assisted restrooms.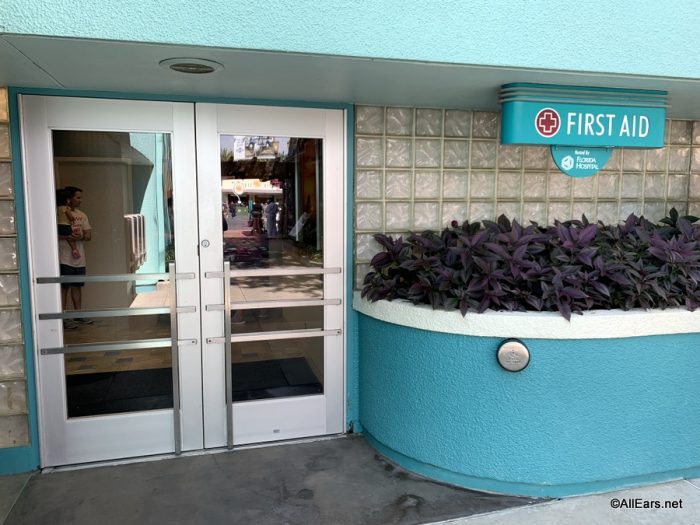 Companion Restroom Locations by Park
Discovery Island opposite Flame Tree Barbecue, just before DinoLand USA bridge on the right
Africa near the Mombasa Marketplace
Harambe Theater in Africa
Expedition Everest
Dinoland USA near Chester and Hester's Dinosaur Treasures
Near Maharajah Jungle Trek on the left before the entrance
Inside Maharajah Jungle Trek to the right as you exit the Bat House
Conservation Station at Rafiki's Planet Watch
Pandora — The World of Avatar
Opposite Star Tours
Rock 'N' Roller Coaster
Opposite The Twilight Zone Tower of Terror
Hollywood Hills (Fantasmic!) amphitheater
Pixar Place (near Toy Story Mania)
Near ABC Sound Studio
Walt Disney Presents
Toy Story Land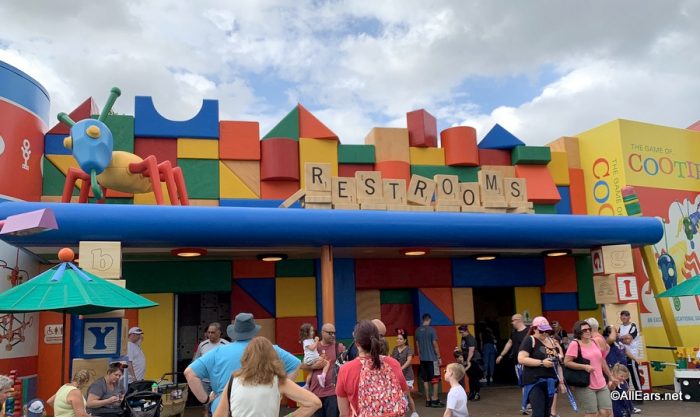 Black Spire Outpost Market
Black Spire Outpost Courtyard
Epcot
Spaceship Earth (east) on left as you face SSE from Park entrance
Future World East opposite Test Track

Rose Walk Restrooms
Morocco on the right

Germany on the right

Norway on the left side

Land Pavilion first floor

World Showplace pavilion
Magic Kingdom
Lower level of Cinderella's Royal Table in the Castle

Pirates of the Caribbean
Near Splash Mountain (near photo location)
To the right of Space Mountain (Rockettower Plaza Stage)

Pinocchio Village Haus
Fantasyland Railroad Station

Enchanted Forest (behind Gaston's Tavern)
City Hall
Tangled Toilets near 'it's a small world'
Transportation and Ticket Center East Gate
Polynesian Resort
Great Ceremonial House 2nd Floor opposite 'Ohana
Animal Kingdom Lodge – Kidani
Blizzard Beach Water Park
To the rear of the Locker area on the north side of Main Change.
Typhoon Lagoon Water Park
Near Guest Services (Main Entrance)
At Typhoon Tilly's
Fantasia Gardens Mini-Golf
Located before getting on the course
Winter Summerland Mini-Golf
ESPN Wide World of Sports
Champion Stadium – Section 113
ESPN Innovation Lab
VISA Athletic Center 1st Floor Southwest
VISA Athletic Center 2nd Floor Concessions
Track & Field Entrance
Disney Springs