Touring Walt Disney World while Pregnant
Touring Walt Disney World while pregnant can be an exciting experience, but as you already know, there are some restrictions and considerations you'll need to keep in mind.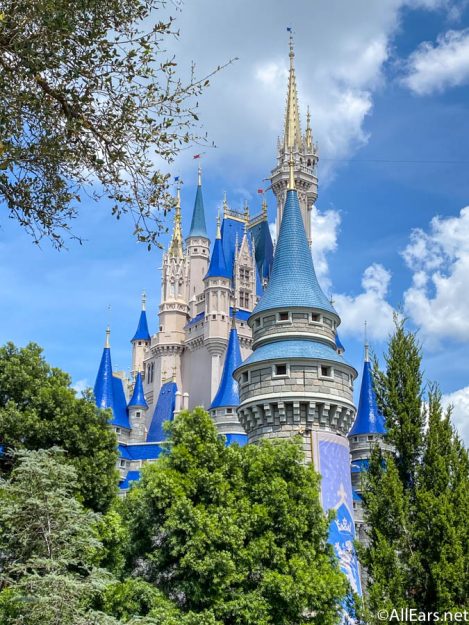 We're sharing some tips and logistics below, but as always:
Doctor's Orders
You'll want to consult your physician or midwife before you leave for your trip. In our experience, doctors will provide guidance on hydration, suggestions for resting and giving your body some breaks, and recommendations on what types of attractions you should avoid.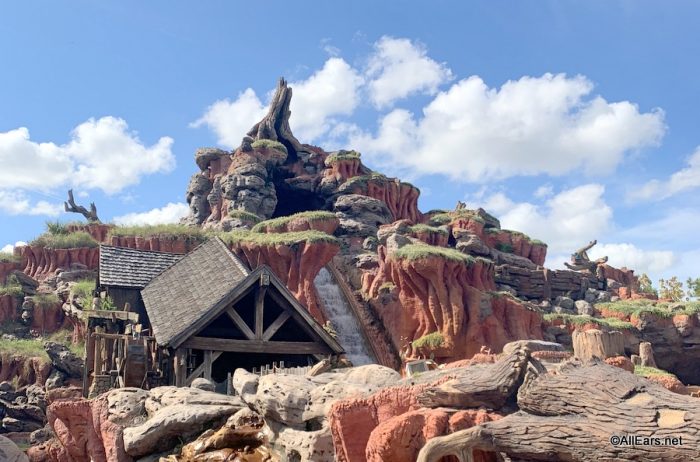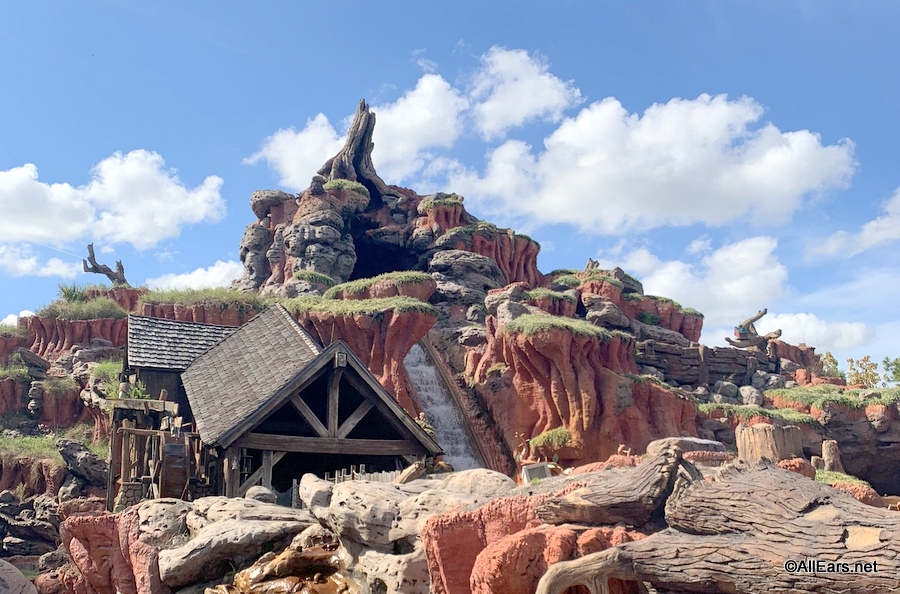 We're providing information below that we have found to be helpful and to give you ideas about how to take extra care of your needs while visiting the parks with your little one in utero. But you should always follow doctors' or midwives' orders.
Ride Safety
Walt Disney World rides and attractions have posted safety information at their entrances. These advisories include information for expectant mothers, so be sure to look for this info if you're not sure about a particular ride. You can also ask Cast Members at ride entrances if you're unsure.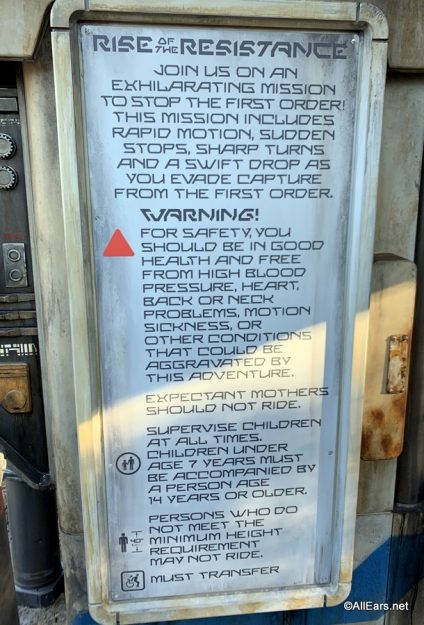 You'll find safety information at all four theme parks and at the World's two water parks, where some of the slides are not recommended for pregnant women.
Walt Disney World's official website also has a filter function for attractions that generates a list of attractions with expectant mother advisories. We're listing them below, but be aware that these could change at any time. So click here for the official page.
Magic Kingdom
Barnstormer
Big Thunder Mountain
Seven Dwarfs Mine Train
Space Mountain
Splash Mountain
Tomorrowland Speedway
Epcot
Mission: SPACE
Test Track
Disney's Hollywood Studios
Millennium Falcon: Smugglers Run
Rock 'n' Roller Coaster
Slinky Dog Dash
Star Tours: The Adventures Continue
Star Wars: Rise of the Resistance
Twilight Zone Tower of Terror
Disney's Animal Kingdom
Avatar — Flight of Passage
Dinosaur
Expedition Everest
Kali River Rapids
Kilimanjaro Safaris
Primeval Whirl

Typhoon Lagoon
Crush 'n' Gusher
Gangplank Falls
Humunga Kowabunga
Keelhaul Falls
Mayday Falls
Storm Slides
Blizzard Beach
Downhill Double Dipper
Runoff Rapids
Slush Gusher
Snow Stormers
Summit Plummet
Teamboat Springs
Toboggan Racers
Staying Hydrated
One of the most important considerations to make at Walt Disney World is to stay hydrated. The heat of central Florida coupled with the amount of walking required in the parks can sap any guest of their fluids — and that's doubly true for those with a growing baby on board.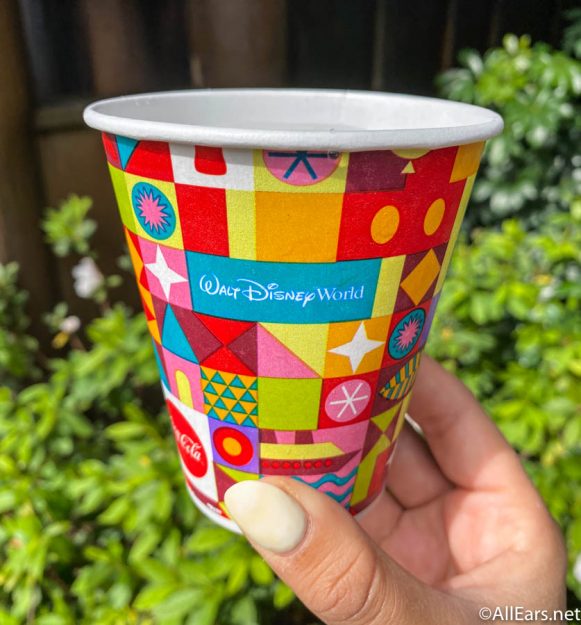 There are several ways to ensure you're never without immediate access to water.
Purchase bottled water from carts or retail locations
Ask for free cups of ice water at Quick Service locations
Purchase bottled water outside of the parks (like at a local big box store) to bring in with you
Bring a refillable water bottle to fill up at water fountains or bottle refill stations
The last option — bringing a refillable water bottle — is the most convenient (and inexpensive) option. Water fountains are located anywhere there's a restroom (we'll get into that below), and Bottle Refill Stations are starting to appear in all the parks. Current bottle refill stations are located:
Inside Cosmic Ray's Starlight Cafe in Magic Kingdom
In the queues of Na'vi River Journey and Flight of Passage at Animal Kingdom
At the restrooms in Star Wars: Galaxy's Edge Market/Resistance area in Hollywood Studios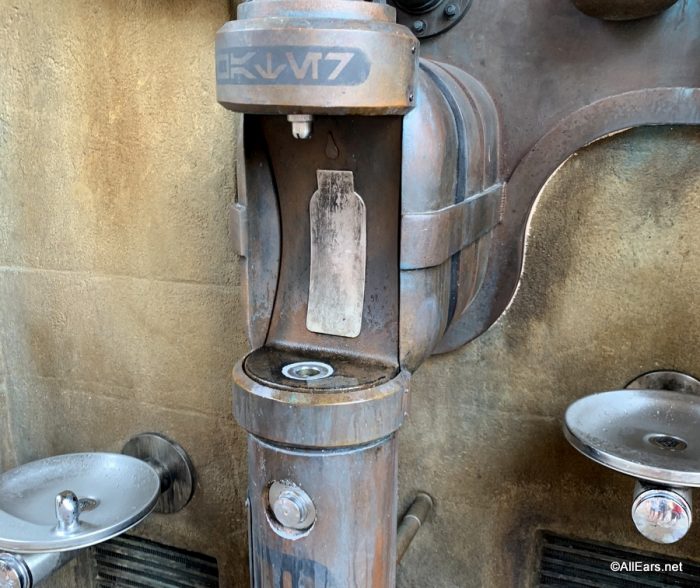 At the Hollywood Studios Bus Stop/Skyliner Restrooms
In the Odyssey Center and Refreshment Port restrooms in Epcot
At the Kidani Village bus stop
Bottle Refill Station water is cool (not cold) and filtered, but you may still want to use a reusable bottle with a filter in it to reduce the flavor of Florida's water. (If you know, you know — Florida water is distinctive!)
Another great way to stay hydrated and keep cool is to consume popsicles. You'll find standard fruit popsicles (typically strawberry, with no sugar added options, too) at most ice cream carts. You'll also find unique popsicles at lesser-known spots like the Gelato Cart in Epcot's Italy or the Pandora ACE Treats cart in Animal Kingdom (home of the Moara Fruit Bar, a combo of three fruity flavors, and a coconut ice pop).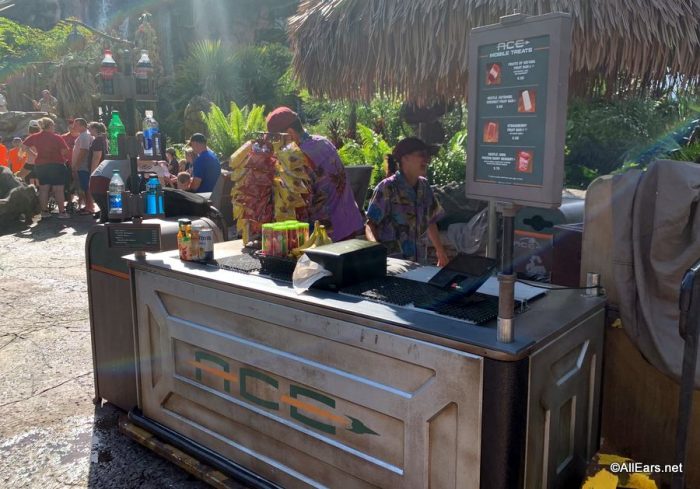 And when you really need to cool down from the inside out, a Frozen Lemonade or slushy will really do the trick.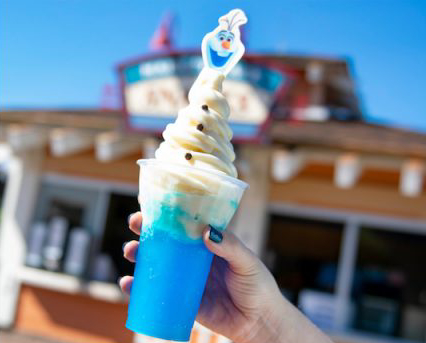 Finding the Nearest Restroom
When you're staying as hydrated as an expectant mother must, finding the nearest restroom is a must. Fortunately, there's an app for that. My Disney Experience is the Walt Disney World app that allows you to view your FastPass and dining plans, see attraction wait times, and more. But the function you'll want to know about is the filter that allows you to locate restrooms — and get walking directions to the nearest one.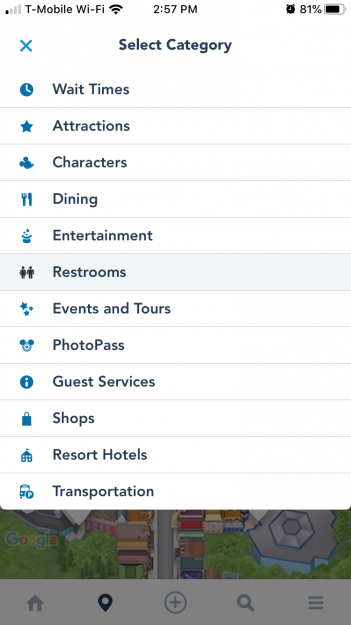 This filter — which you'll find as a drop-down menu on any of the Disney World maps — can make the search for the nearest restroom a cinch.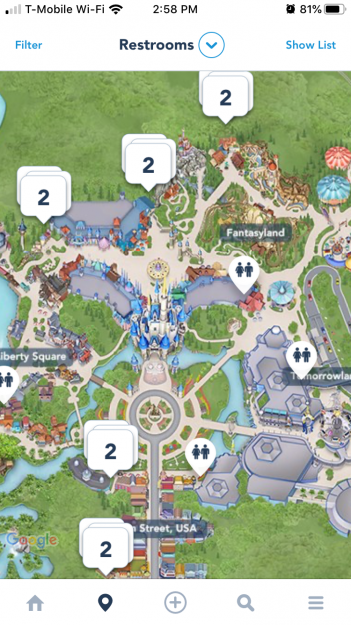 And remember: restrooms also have water fountains to fill your water bottle and blissful, blissful air conditioning when you need that, too!
Getting Rest and Staying Cool
No matter how active you are during your pregnancy, a trip to Walt Disney World truly takes a unique toll on the body. You'll want to be conscientious about giving yourself rest — starting before you think you need it.
Include shows in your park plans so that you know you'll have regular opportunities to sit down in the air conditioning.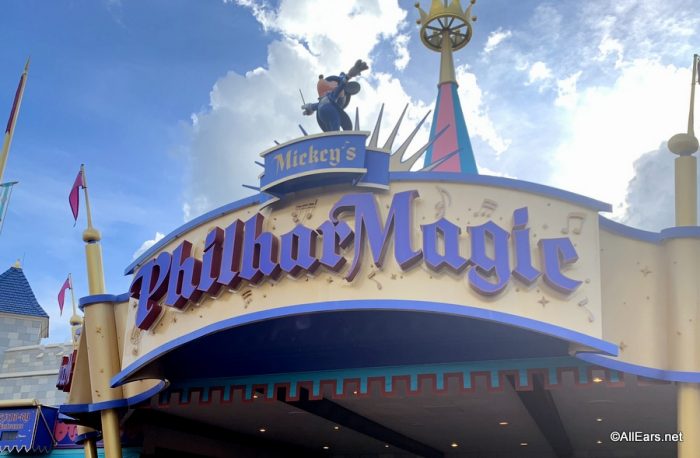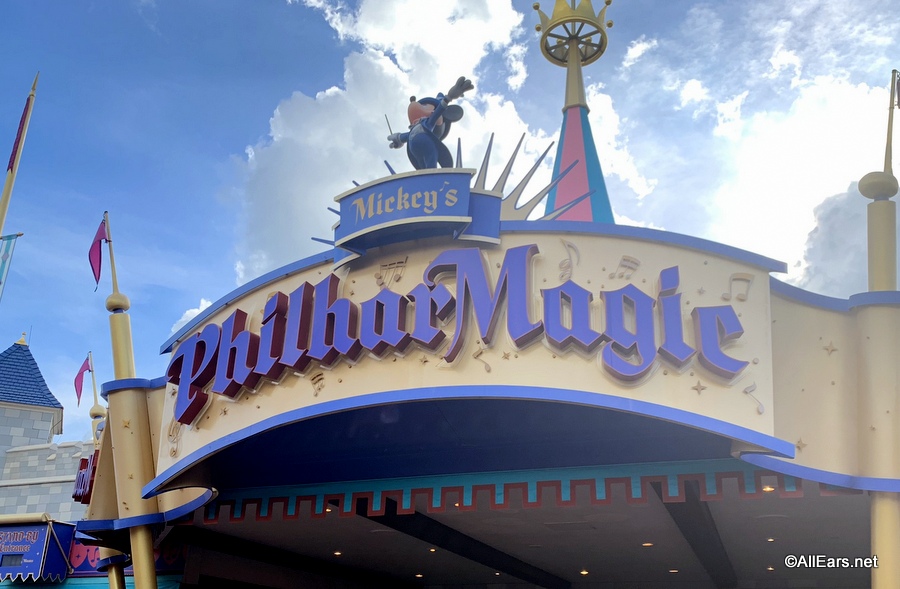 And if you find yourself running from ride to ride with no show in sight, take a snack and hydration break between attractions. Becoming dehydrated is dangerous under the best conditions, and when you're hydrating for two, it's essential to plan ahead. Quick Service restaurants are a great place to get a drink, a snack, or a meal and really commit to resting for a time.
We love stopping for a rest at Sunshine Seasons in Epcot's Future World. This indoor Quick Service spot has copious seating, air conditioning, and access to three attractions (Soarin', Living with the Land, and Awesome Planet). It's also proximal to a large restroom area.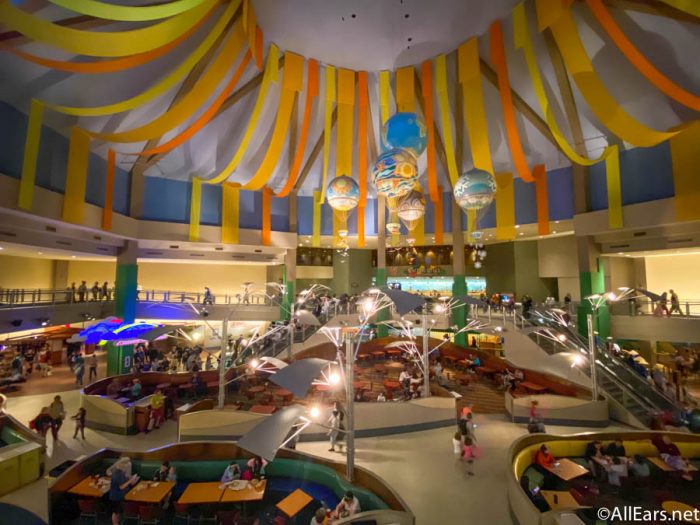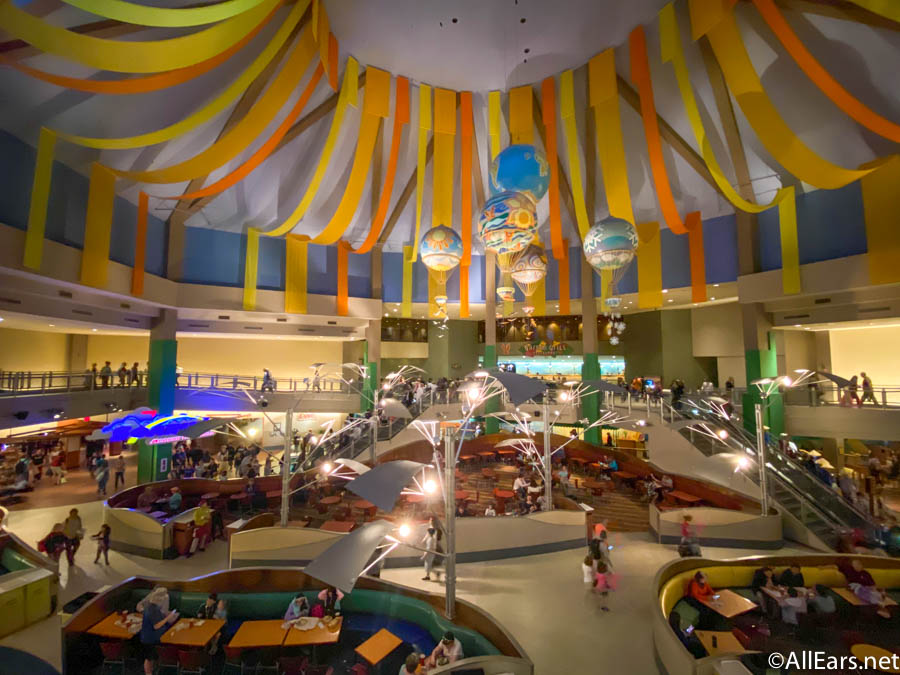 In Magic Kingdom, Cosmic Ray's tends to have plenty of seating, and it's got its own restroom. Another, lesser-known option is Columbia Harbour House, which has an upstairs seating area where you can typically find a seat with ease (and has the bonus of having great views).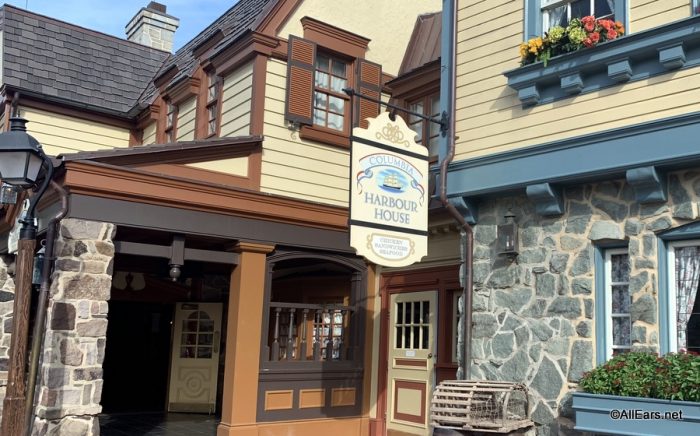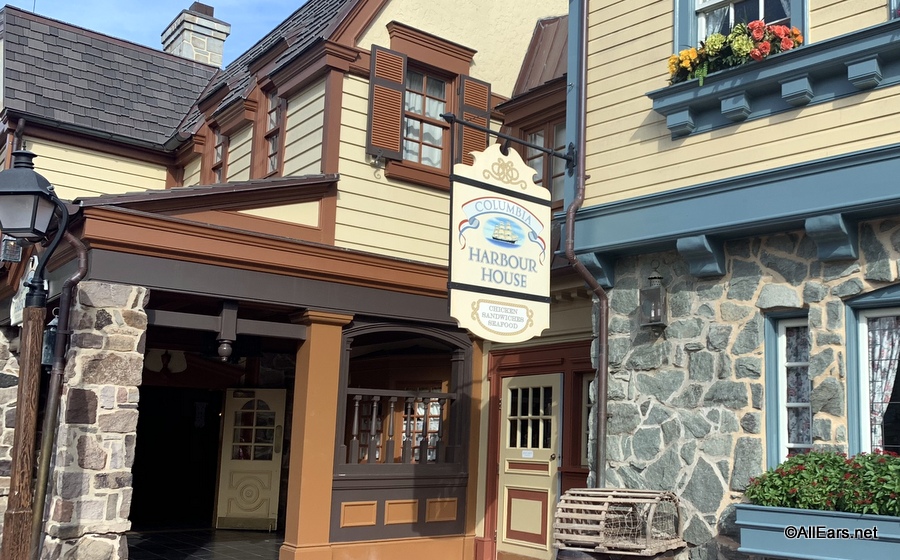 In Disney's Hollywood Studios, you'll find the most indoor seating for Quick Service at ABC Commissary.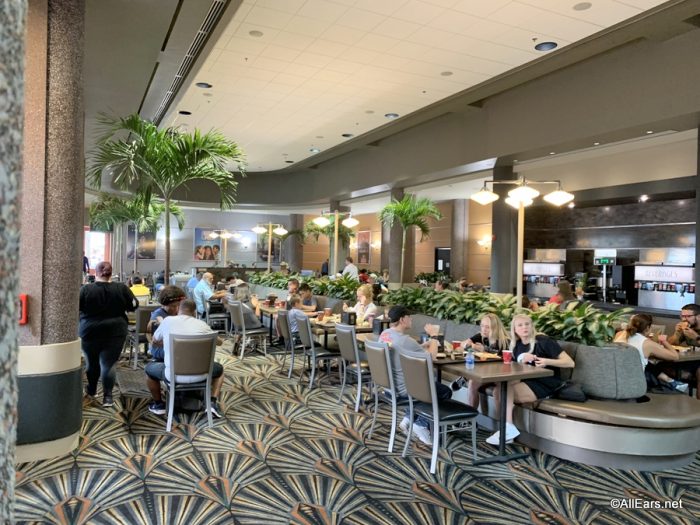 Animal Kingdom is the park with the least amount of indoor Quick Service seating for a cool down. Your best bet is Satu'li Canteen in Pandora. Bonus: their customizable entree bowls are healthy and delicious.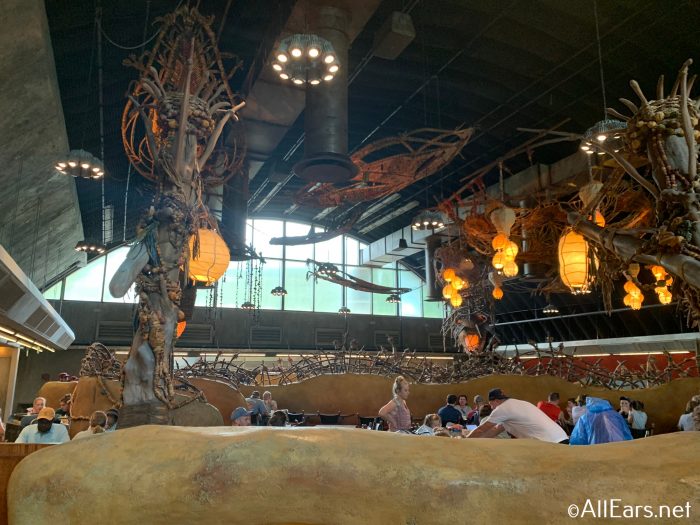 You could also consider making a mid-day Advance Dining Reservation for a Table Service meal or buffet — something that would allow you a lengthy rest period.
Another great option for in-park rest is the First Aid center (always found adjacent to the Baby Care Center) in each park. These fairly utilitarian spots offer quiet spaces for anyone who needs a place to rest or recover. First Aid centers also have registered nurses on-site who can check your vitals and offer suggestions if you've got a particular ailment.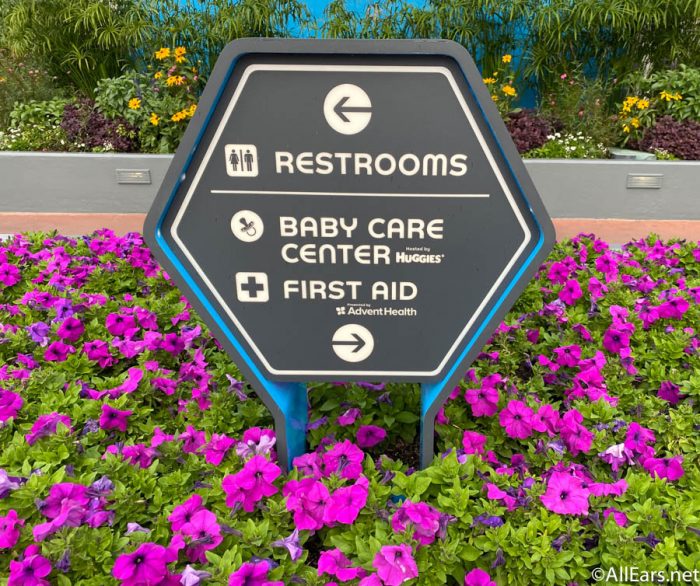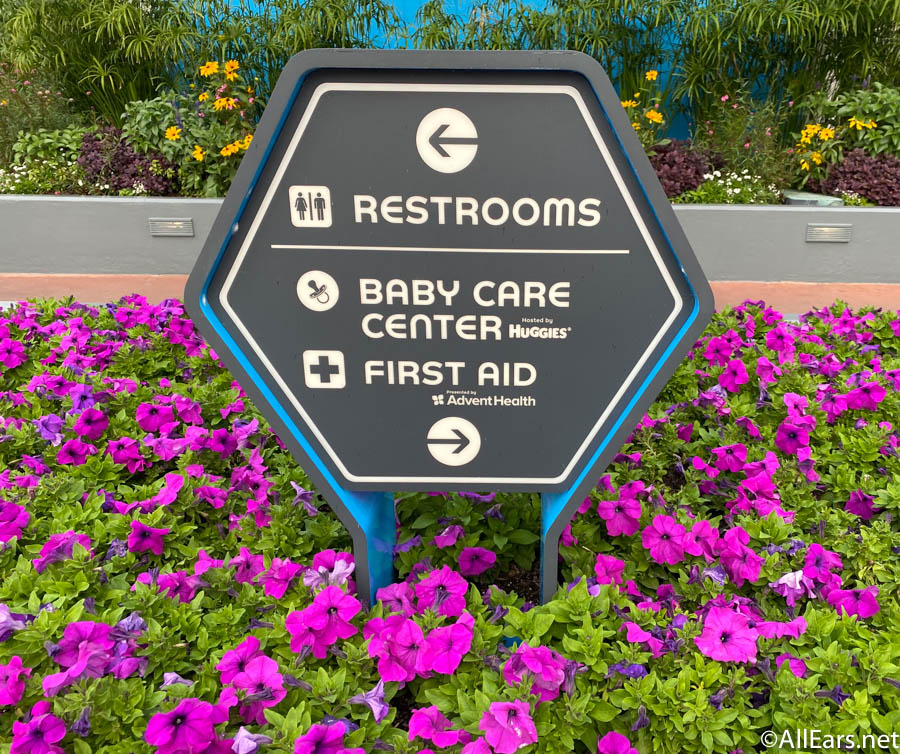 Note that you can even stock up on some over-the-counter meds at the First Aid and Baby Care Centers. You'll find things like simple pain relievers, allergy meds, and stuff for digestive issues. Just be sure to give your OB or nurse advice line a call to make sure it's fine for you to take.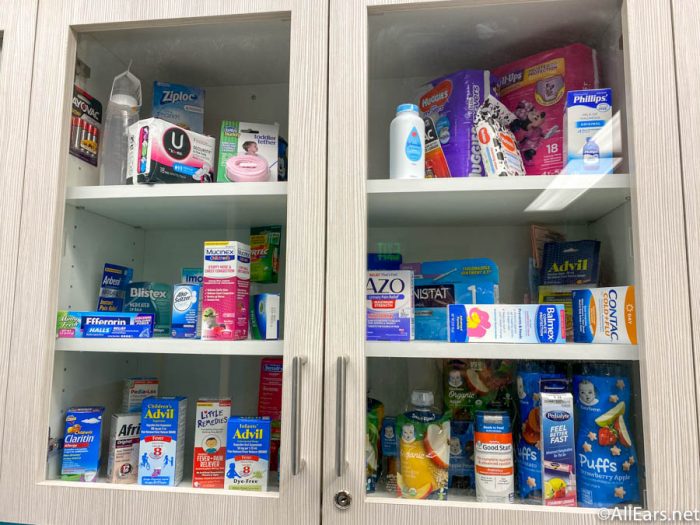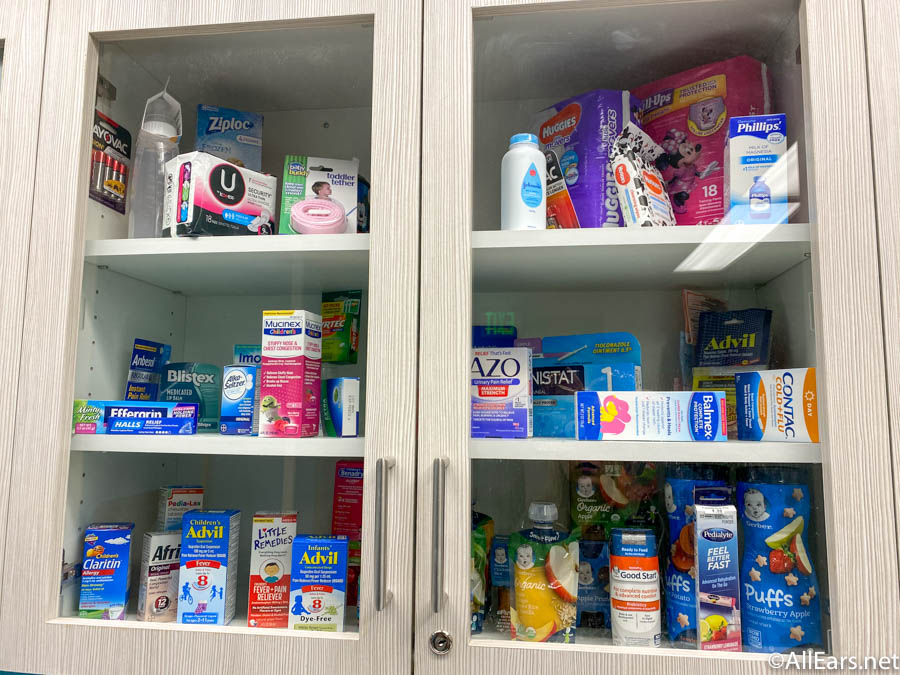 Of course, if you're looking to include a daily nap in your schedule, you can always head back to your resort for an afternoon rest (or swim). Staying on-site is the most efficient way to do this, but if you drive your own car or a rental, you can get to and from the parks with relative ease.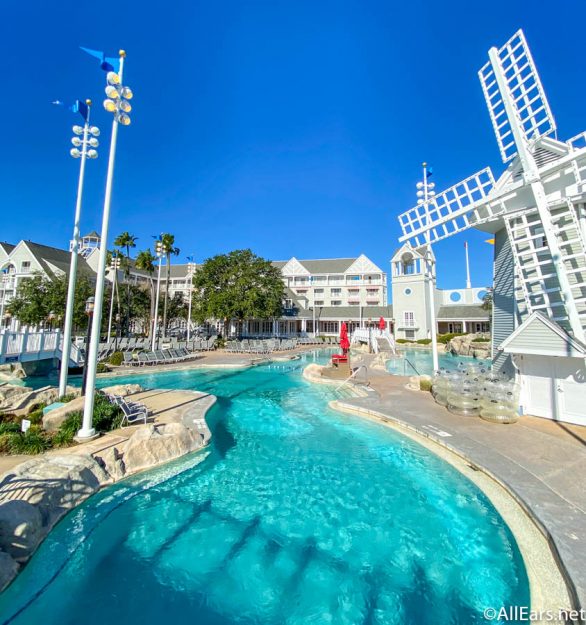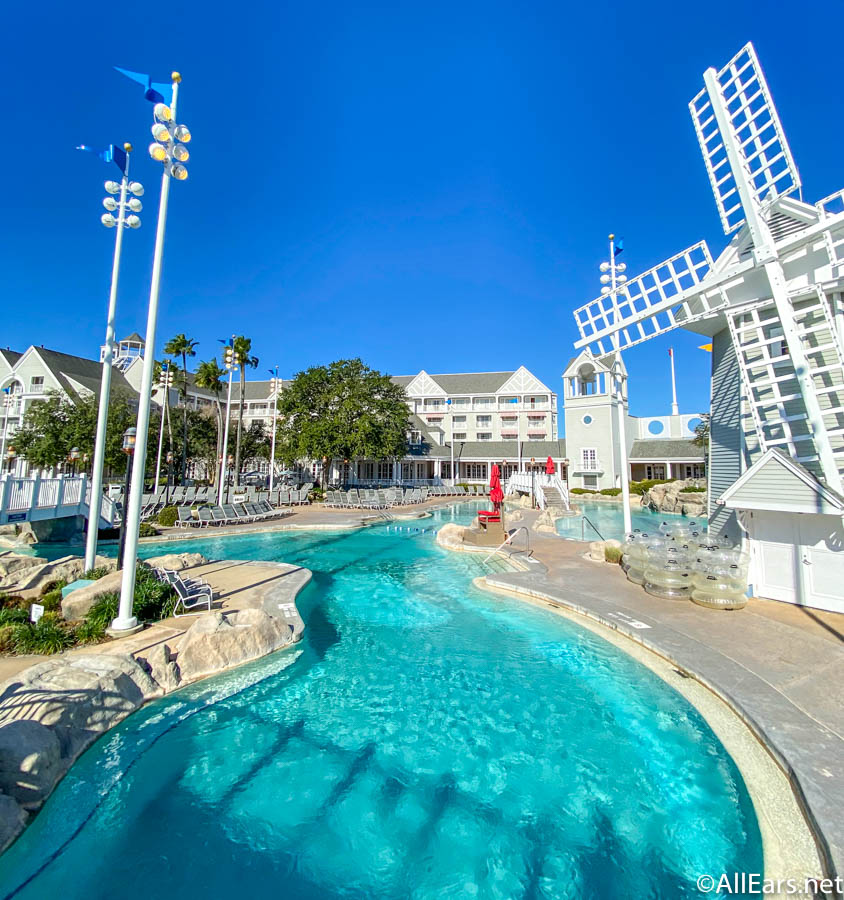 We are also fans of cooling towels and personal fans when it comes to long, hot waits in line. Bring them with you to avoid the mark-ups in the parks (although you can typically find personal, clip-on fans at First Aid, too).
Dining While Pregnant
Being pregnant in the Disney Parks might seem like a great excuse to load up on the theme park junk food. But greasy, heavy foods tend to result in some unpleasant after-effects. We're talking heartburn, indigestion, gas, and constipation. Let's be real: you're already dealing with this in your typical pregnant state.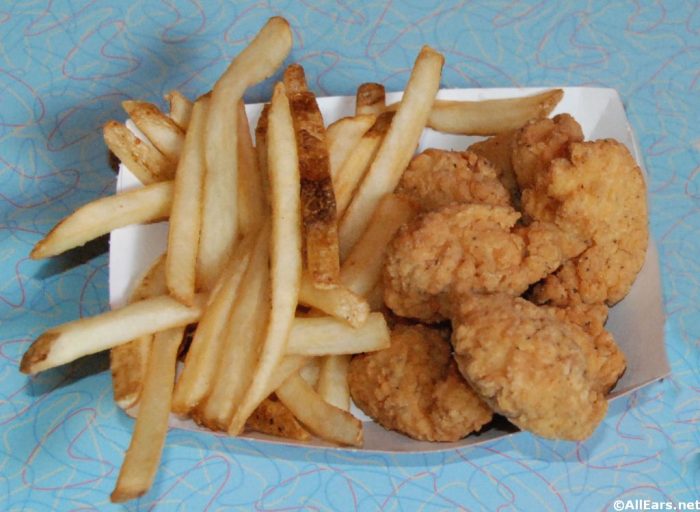 So while loading up on Chicken Nuggets day in and day out might sound delicious (it does), you might want to plan ahead so your food consumption can reach a healthier balance. You can check out the AllEars menus here to see what's available in the Parks, Resorts, and Disney Springs. That way you'll know where you can find some nutritious eats (even if they're just a supplement to the typical theme park fare).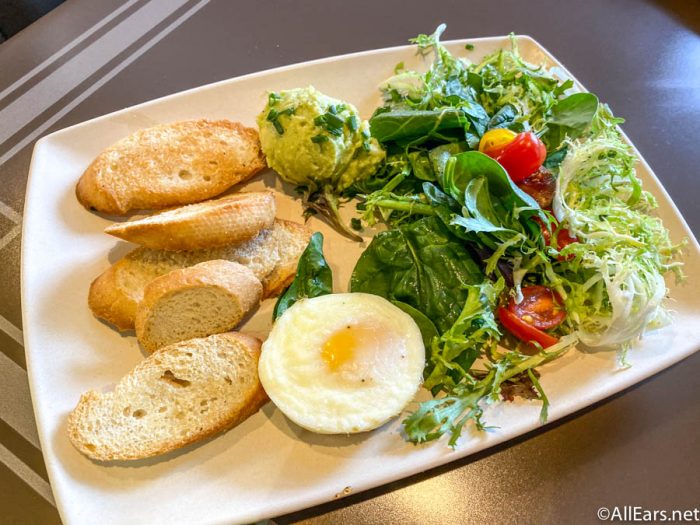 Be sure that you know what foods are restricted while you're pregnant, and don't be afraid to ask for ingredient lists anytime you're unsure about the contents of a dish you want to order. You can ask for substitutions or alternatives at both Quick Service and Table Service locations, and while they're not guaranteed, Disney is typically good about making changes when requested for dietary needs.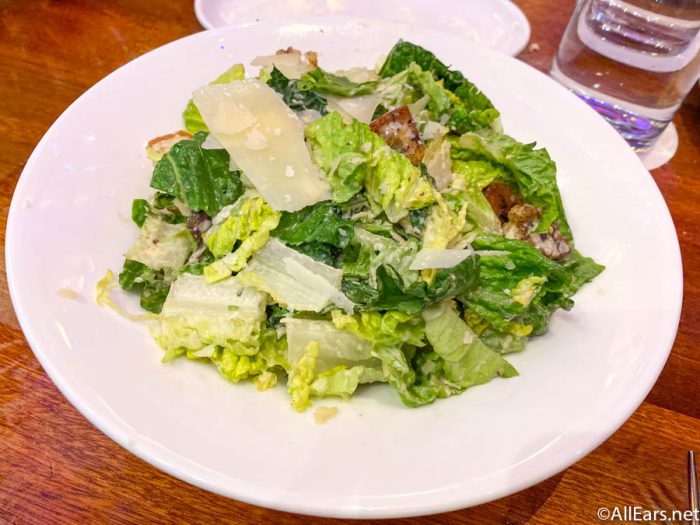 You are also allowed to bring food and drinks into the parks with you, so if there are certain foods you're craving or need to have with you, you're able to carry them in with you. (Just remember you're not allowed to bring in glass containers — unless it's baby food.)