Walt Disney World for Guests with ADHD
Walt Disney World provides endless entertainment and stimulation, and for guests visiting with Attention Deficit Hyperactivity Disorder (ADHD) this can be both a challenge and an opportunity.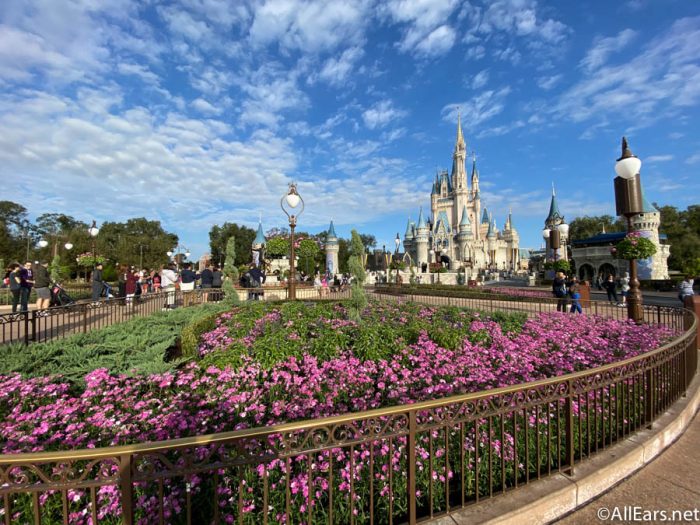 We've assembled some tips and suggestions for helping to make your visit with an ADHD guest abundantly magical.
Plan Ahead
Whether you're traveling the World with an individual with ADHD or not, planning is essential. But for those with ADHD, it takes on a particular importance. Here are some ways to plan ahead that could specifically help your ADHD guest enjoy his or her trip.
Watch Ride Videos
You might worry that watching on-ride, POV-style videos could diminish the fun, but we find that the in-park experience is so unique and all-encompassing that the videos don't detract. In the case of a person with ADHD, it might be helpful to know what's coming. This sense of anticipation may help to improve focus or to reduce some of the surprise that might trigger behaviors.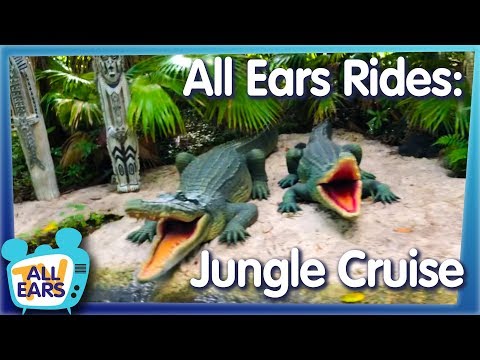 If you watch ride videos, try to select ones that include a walk through the queue, too. Since a long wait for a ride can be stressful, if you know what to expect in the surroundings (like whether a queue has activities built in or is a little dull), you can plan to create your own magic while waiting or tap into the magic Disney offers.
You can find loads of ride POV videos on AllEars TV, and if you're looking for details on some awesome Disney World queues, you'll find those here!
Check Out Park Maps and My Disney Experience
If your little traveler has a penchant for spaces, directions, and maps or likes to take the lead on your adventures, have her or him explore Disney Parks maps before you even leave home. DisneyWorld.com has interactive maps that allow users to zoom in, see pathways and landmarks, and get an overall sense of the place.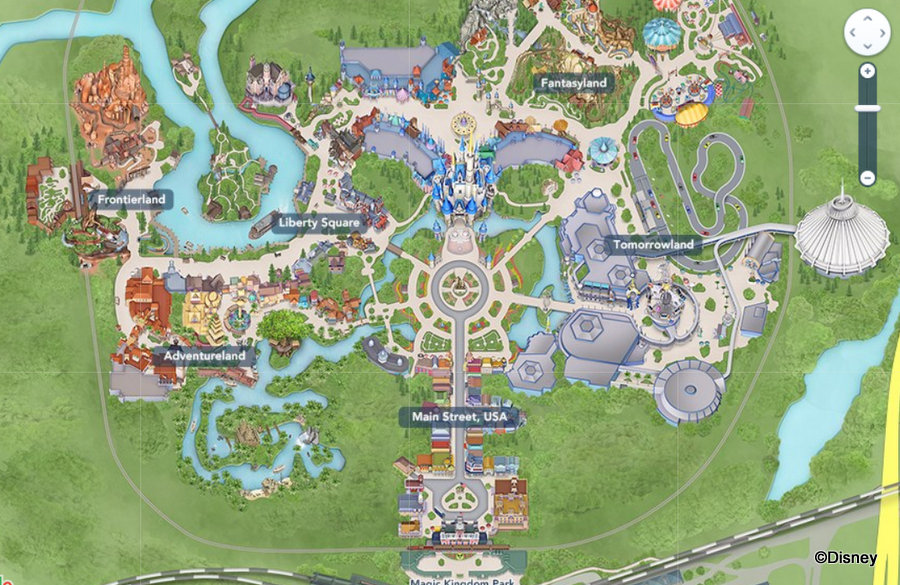 MyDisneyExperience is the World's app, and the interactive, filter-able maps on MDE are truly fun and useful. Play around with these before you leave home, too!
Get Those FastPasses!
If you anticipate that extended waits in line will be an issue, the first thing you'll want to do is get your FastPass+ selections made — and thoughtfully. While it's tempting to grab FastPasses for all of the most popular rides first thing in the morning, you'll typically be better off saving those selections for late-morning or early-afternoon. That's because you can use the hours immediately after rope-drop (i.e. park opening) to hit a bunch of rides before the lines grow too long, then ride the popular ones with FastPass+ a little later in the day.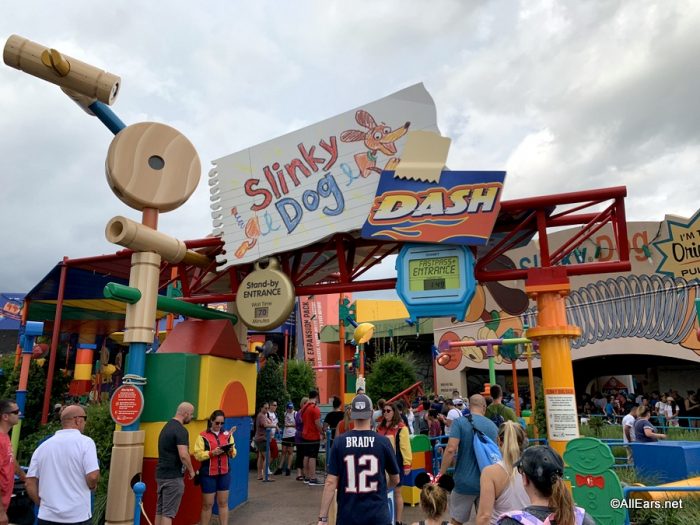 You'll also want to familiarize yourself with how FastPass+ works so that you can take advantage of on-the-fly FastPasses. If you're an AllEarsTV fan, you might've heard Molly refer to this as "fiddle-faddling." Here's the low-down: once you've scanned in for all three of your pre-made FastPasses, you can then use the app to find more FastPasses, one at a time. You can make these back-to-back and get as many as you want (or as many as you can find) throughout the day. Check out the video below for more info!

FastPass+ is your ticket to skip some of the lengthier Standby lines, and when you're trying to keep your trip efficient for a guest with ADHD, they can be a real help.

Bring Activities for Extended Waits

But for those times when you can't avoid the long lines, be prepared with stuff to do. You know yourself (or your party member) best, so think about what activities will engage when the waits seem to last forever. Low-tech suggestions like small coloring and activity books may work well for some, while higher-tech options like phone and tablet apps are better for others.
If you're in the second group, a couple of our favorite apps for waiting in lines are Heads Up (which has a Disney expansion pack!) and Play Disney Parks. Play Disney Parks may be particularly engaging because it responds to your location in the parks. So if you're standing in line for Soarin' or Millennium Falcon: Smugglers Run and need a distraction, Play Disney Parks will have queue-specific activities for you. The novelty of this can really come in handy.
Resources in the Parks
Use Mobile Order
If anyone in your group is getting hangry, and that line for quick service or a snack is just too long, try using Mobile Order in your My Disney Experience app. Mobile Order allows you to order and pay via the app, then pick up your food and/or drinks at a separate, dedicated Mobile Order Pick-Up window.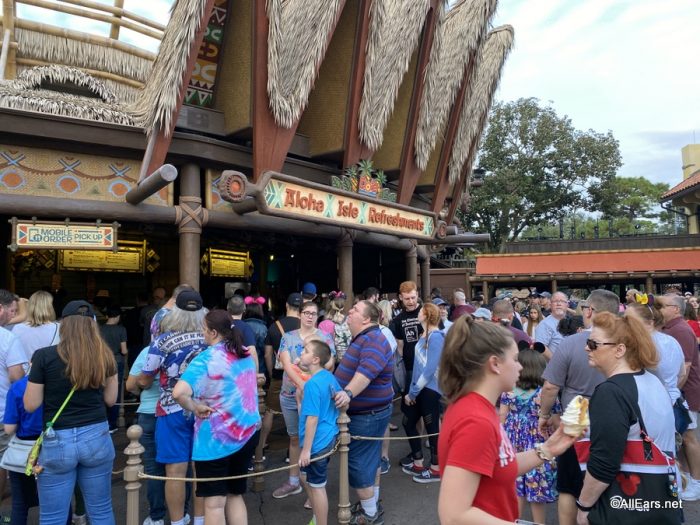 This can dramatically reduce your wait time for refreshments!
Utilize Rider Switch
If waiting in a long line is too much, you actually have a couple of options. First, if your ADHD rider isn't interested in  ride but others in your party are, you can utilize Rider Switch. This allows those who want to ride a chance to do so in two groups — with the second group not needing to wait in the full Standby line. Read all about Rider Switch here to see if it will work for you.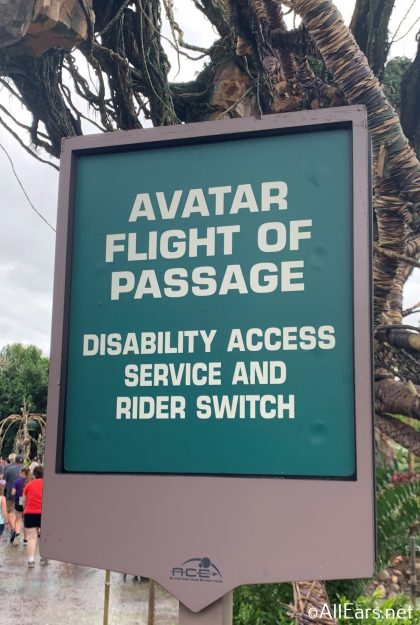 Disability Access Service
You can also stop into Guest Relations to request Disability Access Service. This is a program that allows users with special needs to get return times for attractions. The return time is essentially the same amount of time as the Standby line, but you aren't confined to waiting in the line itself. Read all about DAS here.
Transportation Info
Another point of stress at Walt Disney World — ADHD or not — can be transportation. Whether you're in line waiting for your bus/monorail/Skyliner to arrive, stuck in traffic, or squished like sardines in your vehicle of choice, transportation around Walt Disney World can be rough.
You may want to be prepared with distracting activities for those moments when waits are excruciating. You will also want to consider avoiding high-traffic times.
Leave before the fireworks and nighttime entertainment are completed so you can beat the rush to the buses at park closing.
Alternatively, wait until the crowds have flowed out of the park before you head to transportation at night, allowing the bulk of the crowds time to get on their own buses, Monorails, or trams before you head that way.
Use the bus stop wait times feature on My Disney Experience to get an idea of when buses will arrive at your Resort in the morning.
Consider alternative forms of transportation, like acquiring a ride share or Minnie Van.
Drive your own vehicle or rent a vehicle so you can (somewhat) control your environment and at least one aspect of your travels.
Click here to review all the transportation options at Walt Disney World.
First Aid/Baby Care Center
If you need a place to cool down (literally and behaviorally) in the Parks, the First Aid Stations and Baby Care Centers in every park can be incredibly valuable places for you.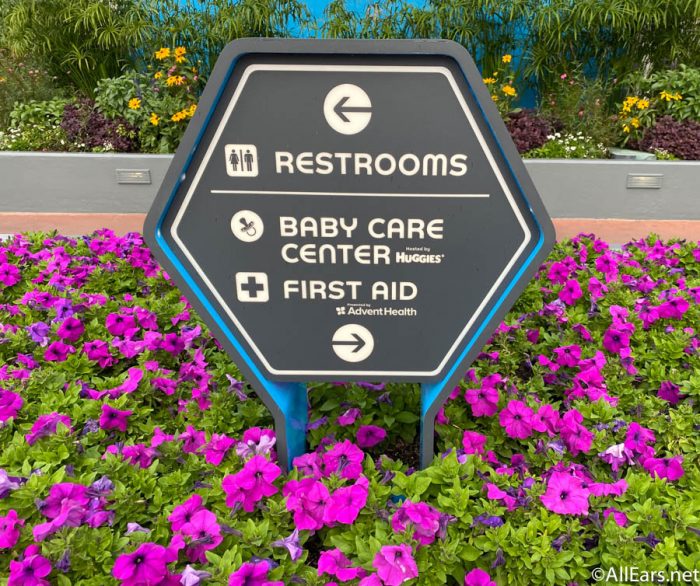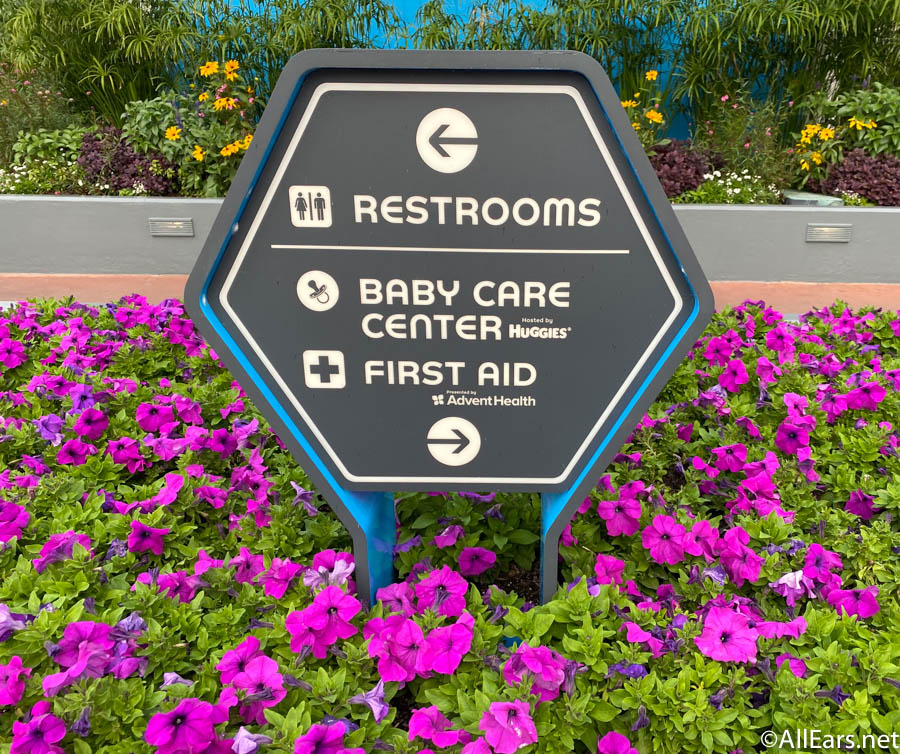 Click here to learn more about Baby Care Centers and here for First Aid Stations.
Strollers in the Parks
If your party member with ADHD would benefit from riding in a stroller, Walt Disney World is very stroller-friendly. Click here for our Stroller FAQs, which include information about a program that allows guests to remain in their strollers in attraction queues as well.
If you have more questions about exploring Walt Disney World with special needs, click here for more info!