Okay, Star Wars fans, we've got something to tell you that you MAY not know about. You probably already know about building a custom lightsaber at Savi's Workshop in Star Wars: Galaxy's Edge in Disney's Hollywood Studios.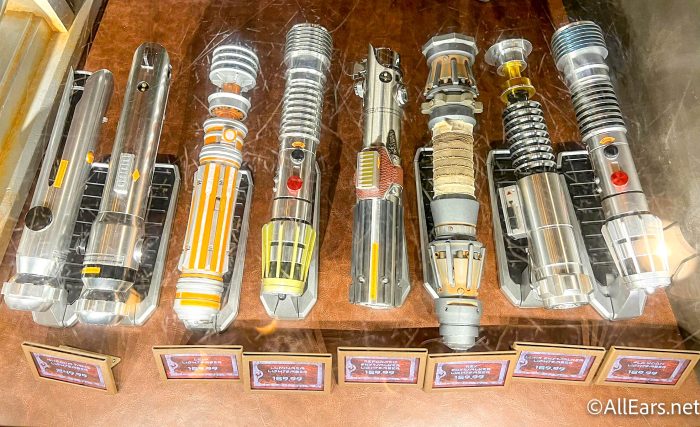 You might also be a collector of those cool Legacy lightsabers from Dok Ondar's Den of Antiquities, which is also in Star Wars: Galaxy's Edge. But did you know you could actually buy Legacy lightsabers WITHOUT a park ticket? Instead, you can just go to Disney Springs — and we're going to tell you all about it.
Legacy Lightsabers are detailed replicas of lightsabers that have been carried by characters in the Star Wars franchise, like Luke Skywalker, Darth Vader, Rey, and Kylo Ren. They  can cost anywhere from $140 to $400 each, and that doesn't even include the light-up blade (which will run you an additional $45 to $50 depending on length).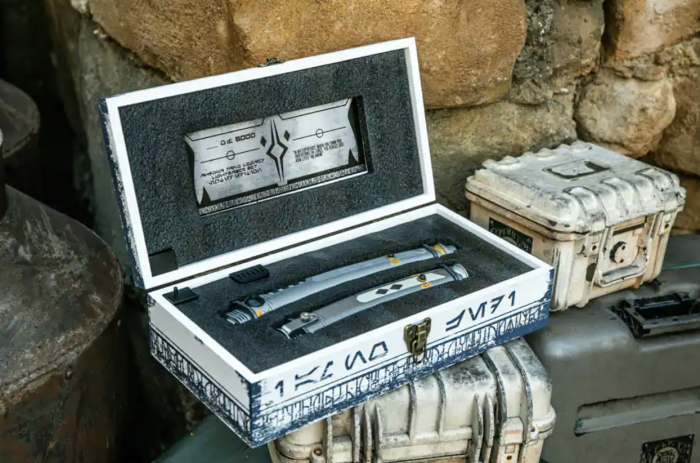 As we previously mentioned, Legacy Lightsabers are generally available at Dok Ondar's Den of Antiquities in Disney's Hollywood Studios. However, there is ANOTHER place that carries the Legacy Lightsabers that you may have heard about — and it's in Disney Springs. It's Star Wars Trading Post.
When Disney originally announced that ALL the Star Wars: Galaxy's Edge merchandise would also be available at Star Wars Trading Area, guests were briefly able to buy the Legacy Lightsabers there, but it was just a special offering by Disney after Disney Springs closed and then reopened in 2020.
However, that was only temporary, and Disney moved the Legacy lightsabers back to Dok Ondar's exclusively.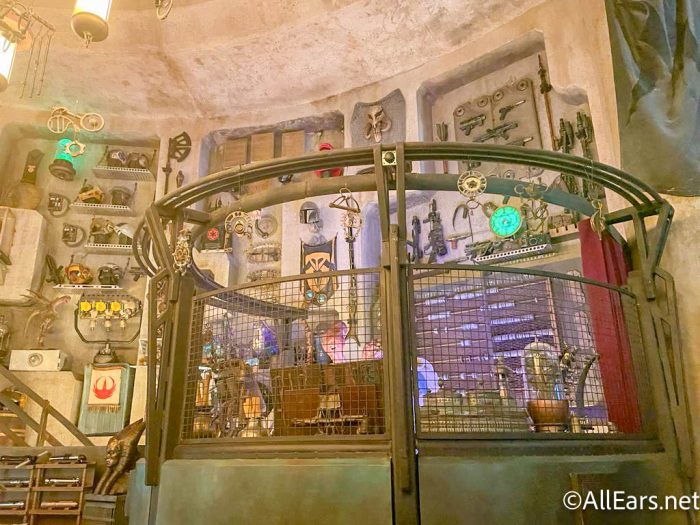 Star Wars Trading Post in Disney Springs began carrying the Legacy Lightsabers again recently. They had almost ALL the same ones guests could buy at Dok Ondar's, save for the newer ones that have have been recently released (although it does seem they make their way to Disney Springs eventually).
So we did a quick inventory check to see which Legacy Lightsabers were available at Star Wars Trading Post. Note these ARE subject to availability, so if there is a particular lightsaber you want, you might want to call ahead to double-check that it's at the store.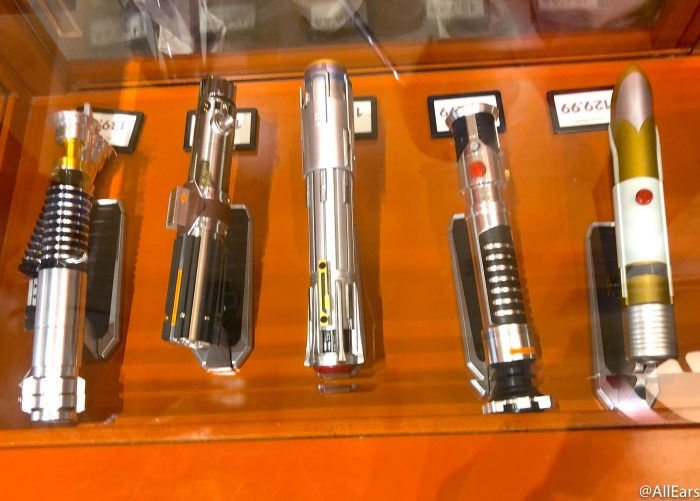 Here are the Legacy lightsabers you'll find in Disney Springs at Star Wars Trading Post:
Luke Skywalker
Reforged Skywalker
Darth Vader
Count Dooku (Darth Tyranus)
Count Dooku (Jedi Master)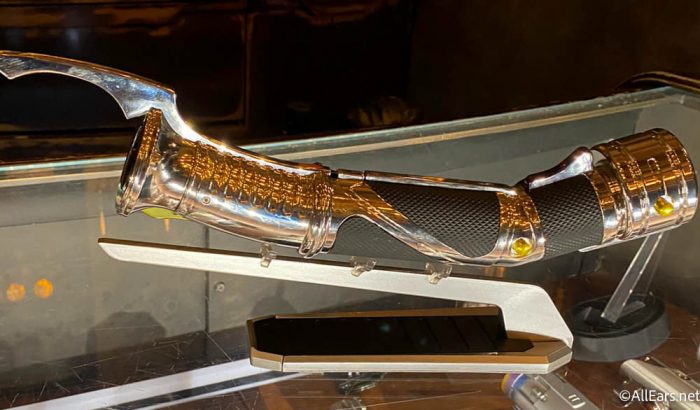 Shadow Maul
Mace Windu Set
Kylo Ren
Obi-Wan Kenobi
Darth Maul
Rey Skywalker (The Rise of Skywalker)
Leia Organa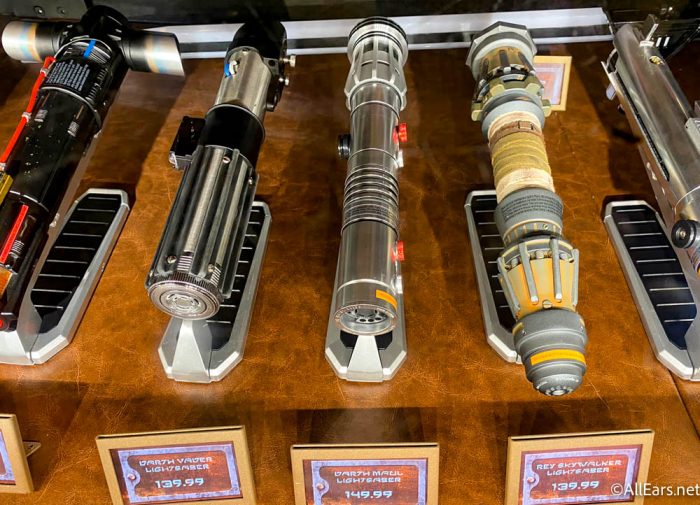 Asajj Ventress Refocused
Cal Kestis
Training Galactic Starcruiser Saber
Ahsoka Tano (The Clone Wars)
Ahsoka Tano (Curved Hilts)
Dark Saber with Blade
Luminara Unduli
Darth Sidious/Emperor Palpatine – Rechargeable
Plo Koon
Qui-Gon Jinn
Padawan Caleb Dume (Kanan Jarrus)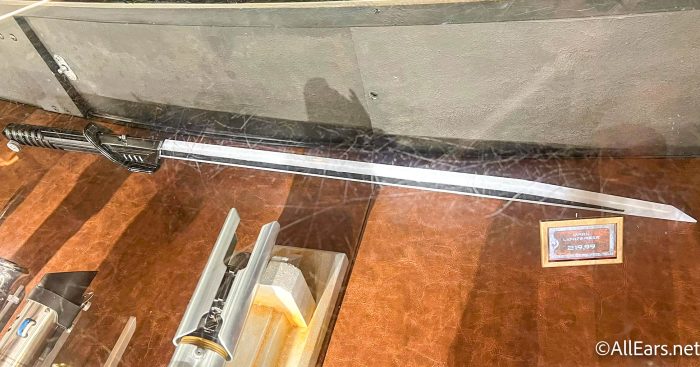 So if you're looking to add to your collection, but you don't want to buy a park ticket to do it, make sure you check at Star Wars Trading Post first. You will occasionally find the newer lightsabers online, too — but those usually sell out pretty quickly!
We'll keep offering up all our best tips and tricks on how and where to find the best stuff in Disney World, so check back with AllEars often.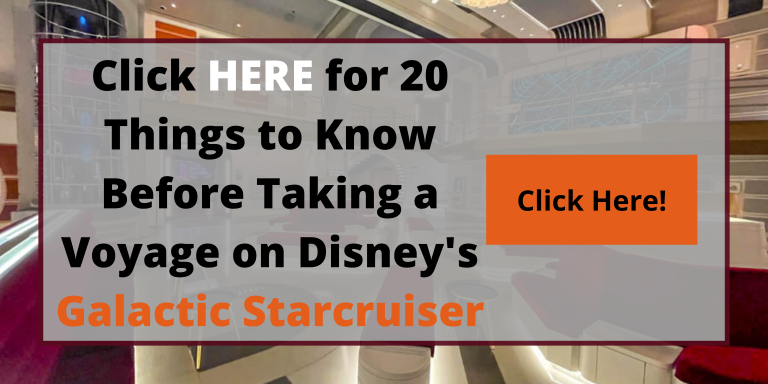 Do you collect Legacy Lightsabers? Let us know in the comments!