Walt Disney World Dining
Dining at Walt Disney World has become, for many guests, a Walt Disney World vacation experience in and of itself. From the familiar to the far-flung and from fine dining to eating on the fly, Walt Disney World has it all.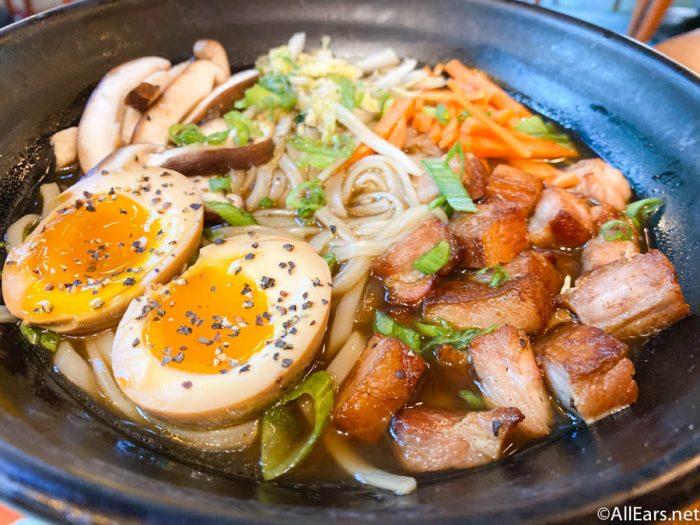 There are several categories of dining at Walt Disney World, all of offer unique dining experiences and satisfying grub.
Quick Service
Quick Service dining is the World's version of fast food. You'll find Quick Service options in all four theme Parks, both water parks, Disney Springs, and the 30+ Disney Resort hotels. Quick Service restaurants may consist only of walk-up windows (counter service) or also include an associated seating area. Quick Service dining can be fast and flavorful; you won't just find chicken nuggets and burgers (though those can be found, too). So a delicious Disney World trip can be quick and convenient.
Snack stands, kiosks, and carts are Quick Service, though you'll only find snack offerings and typically smaller portions. However, there are some snacks big enough to feed a crew or serve as a full meal.
Several Resorts offer Quick Service food courts with several stations serving specific items and a centralized area for making your purchase.
Click here to browse Quick Service dining options at Walt Disney World.
Table Service
Table Service is seated dining where you'll be waited on by a server. These restaurants typically require (or highly encourage) an Advance Dining Reservation (learn more about ADRs here). Table Service restaurants range from elegant to laid back, so there's something for everyone. You'll find Table Service restaurants at all of Disney's Deluxe Resorts, most of Disney's Moderate Resorts, in the four theme parks, and in Disney Springs.
Click here to browse Table Service dining options at Walt Disney World.
Signature Dining
Some of Disney's Table Service dining is considered high-end, and the prices and service generally reflect that. Signature Dining requires two Disney Dining Plan Table Service credits when you're using DDP, and if you're paying out of pocket, you'll take a pretty sizable hit. But for many guests, Signature Dining is a way to make their Disney World trips extra special.
Character Dining
Some dining experiences at Walt Disney World have a little more character than others. That's because the characters are out and about in the restaurant while you dine! When possible, diners can even talk to and take photos with their favorite characters in the course of their meal. Character meals may be Table Service, All-You-Care-to-Enjoy, family style, or buffet.
Click here to browse Character Dining options at Walt Disney World.
EPCOT Festival Dining
EPCOT celebrates food during its four annual festivals. The calendar year starts with the International Festival of the Arts, with creative dishes that are works of art. In the spring, enjoy the International Flower & Garden Festival, with food booths that highlight fresh, vibrant food. In the summer and fall, the International Food and Wine Festival brings some of the most exciting food to the Park. And the International Festival of the Holidays celebrates traditional winter holidays from around the World.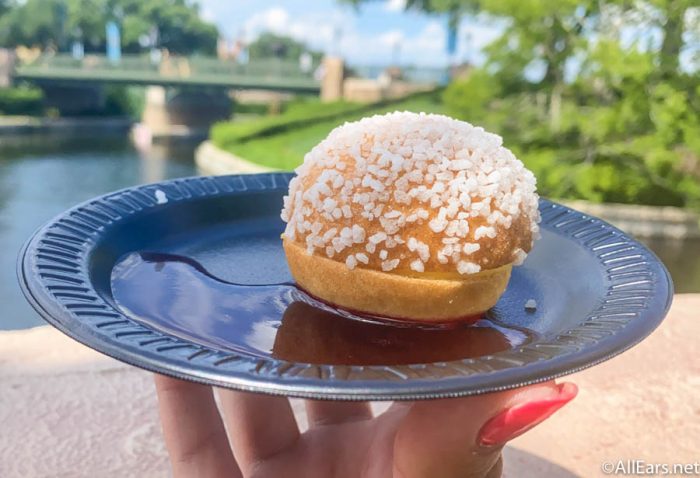 Festival eats are considered appetizer size, so most guests will combine plates throughout the festival (even sharing with a loved one) rather than enjoying proper Quick Service or Table Service dining.
Special Dining Needs at Walt Disney World
If you or someone in your party has a special dietary need, Disney World's chefs and restaurants generally do a decent job of attending to that need. Substitutions are almost always available, with specific allergens noted on special allergy menus (where available). If you're enjoying Table Service dining, a chef can come directly to your table to discuss your needs, and we've even known them to walk a diner through the buffet to point out specific items that are safe to eat. And for Quick Service dining at restaurants and kiosks, guests can request to see a binder of ingredients so they can be sure menu items are appropriate for them.
Click here to browse our Special Dietary Needs page.
Disney Dining Plan
When available, the Disney Dining Plan is a way for guests to pre-pay for their meals and snacks by purchasing a DDP that works for them. Whether you prefer Quick Service, Table Service, or a little bit of both, crunching the numbers to determine whether the DDP works for you is worth the time and effort.
Click here to browse all of the Disney Dining Plans Disney offers.
Dining Tips
Use Mobile Order at participating Quick Service restaurants to save yourself time!
My Disney Experience offers Mobile Dine Check In so you can skip the host(ess) stand when arriving for your Table Service Advance Dining Reservation.
Look for the plant-based dining logo on menus to find vegan dining options.
Consider the best time to dine when it comes to your touring schedule. Perhaps you prefer a long Table Service meal in the air conditioning to break up your afternoon. Maybe you just want to grab-and-go to get to your next attraction or show. Whatever your strategy, there's a way to dine that will work for you!