All Events, Closures and Refurbishments at Universal Orlando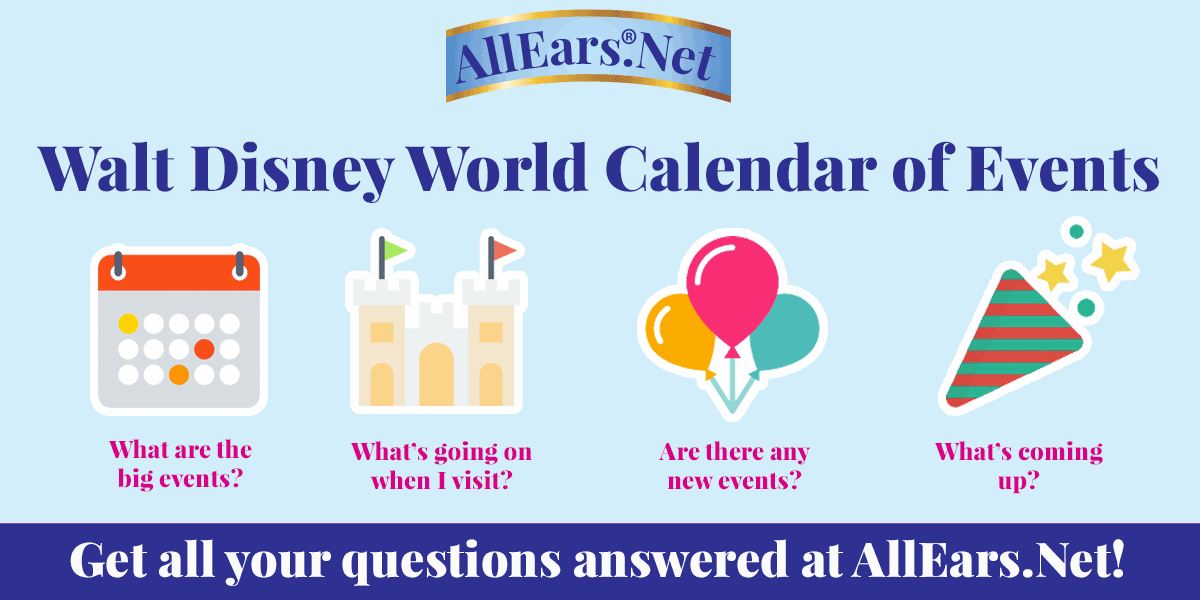 What's happening during your visit to Universal Orlando?
Check our Calendar of Events listing below.
This list shows what's going on in Universal Orlando throughout the year.
NOTE: This is UNOFFICIAL information and is subject to change without notice. Please call Universal Orlando directly to confirm all events, prices, and dates. While AllEars.net makes every effort to ensure this information is accurate, there are NO guarantees.
Looking for the schedule for Refurbishments and Attraction Closings? Click HERE.
Looking for past events? We archive events for two years HERE.
September 2023

Jan 2023 - Summer 2024
Universal Studios Florida : Universal Orlando
Woody Woodpecker KidZone Woody Woodpecker KidZone will be closing to make way for DreamWorks Land coming in Summer 2024
Sept 1st - Nov 4th
Universal Studios Florida : Universal Orlando
2023 Halloween Horror Nights

October 2023

Jan 2023 - Summer 2024
Universal Studios Florida : Universal Orlando
Woody Woodpecker KidZone Woody Woodpecker KidZone will be closing to make way for DreamWorks Land coming in Summer 2024
Sept 1st - Nov 4th
Universal Studios Florida : Universal Orlando
2023 Halloween Horror Nights

November 2023

Jan 2023 - Summer 2024
Universal Studios Florida : Universal Orlando
Woody Woodpecker KidZone Woody Woodpecker KidZone will be closing to make way for DreamWorks Land coming in Summer 2024
Sept 1st - Nov 4th
Universal Studios Florida : Universal Orlando
2023 Halloween Horror Nights

December 2023

Jan 2023 - Summer 2024
Universal Studios Florida : Universal Orlando
Woody Woodpecker KidZone Woody Woodpecker KidZone will be closing to make way for DreamWorks Land coming in Summer 2024
Dec 10th, 2023 - Dec 16th, 2023
Universal Studios Florida : Universal Orlando
Hogwarts Express The Hogwarts Express will be closed briefly for routine maintenance between Dec 10th-16th, 2023

January 2024

Jan 2023 - Summer 2024
Universal Studios Florida : Universal Orlando
Woody Woodpecker KidZone Woody Woodpecker KidZone will be closing to make way for DreamWorks Land coming in Summer 2024

February 2024

Jan 2023 - Summer 2024
Universal Studios Florida : Universal Orlando
Woody Woodpecker KidZone Woody Woodpecker KidZone will be closing to make way for DreamWorks Land coming in Summer 2024

March 2024

Jan 2023 - Summer 2024
Universal Studios Florida : Universal Orlando
Woody Woodpecker KidZone Woody Woodpecker KidZone will be closing to make way for DreamWorks Land coming in Summer 2024

April 2024

No Events Announced for this Month Yet

May 2024

No Events Announced for this Month Yet

June 2024

No Events Announced for this Month Yet

July 2024

No Events Announced for this Month Yet

August 2024

No Events Announced for this Month Yet

September 2024

No Events Announced for this Month Yet

October 2024

No Events Announced for this Month Yet

November 2024

No Events Announced for this Month Yet

December 2024

No Events Announced for this Month Yet

January 2025

No Events Announced for this Month Yet

February 2025

No Events Announced for this Month Yet