EPCOT at Disney World – What You Need to Know
EPCOT is home to Remy's Ratatouille Adventure, Frozen Ever After, and the upcoming Guardians of the Galaxy: Cosmic Rewind. It also has World Showcase, the best place at Walt Disney World for food and drinks.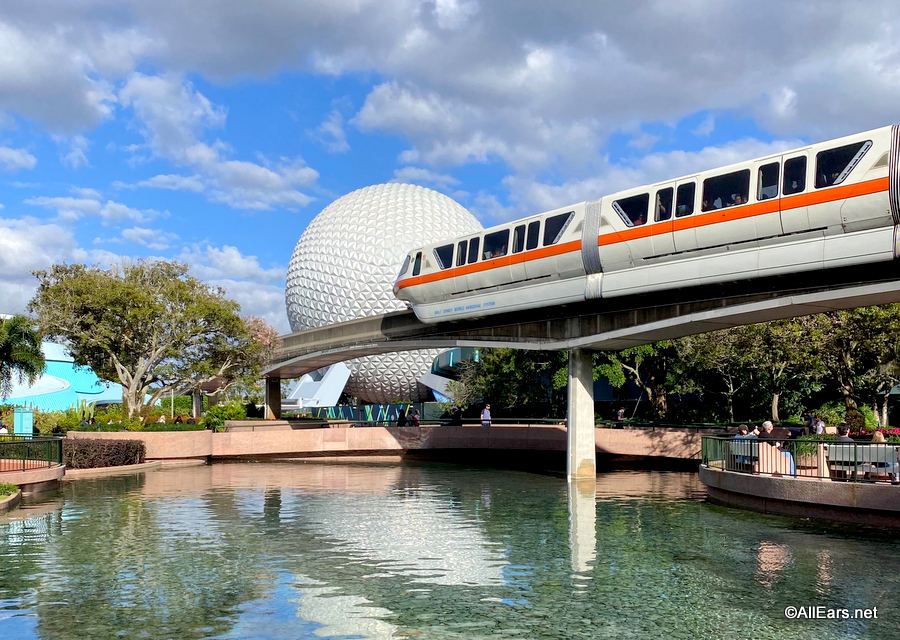 EPCOT Hours
EPCOT hours can vary, with World Celebration, World Discovery, and World Nature often opening earlier than World Showcase.
Opening hours

are typically 9, 10, or 11AM, depending on the season and crowd levels.

Harmonious is typically shown at 9PM.
To be sure you don't miss out on any of the action, check Park hours before your EPCOT day, and plan accordingly.
Also worth noting: when the front of EPCOT opens earlier than World Showcase,  Frozen Ever After in the Norway pavilion and Les Halles Boulangerie-Patisserie may open earlier than the rest of World Showcase.
EPCOT offers Early Theme Park Entry. Learn more about Early Theme Park Entry here.
EPCOT also offers Extended Evening Hours for guests of Deluxe and Deluxe Villa Resorts. Learn more about Extended Evening Hours here.
Brief EPCOT History
On October 1, 1979, Disney broke ground on the second theme park at Walt Disney World. Three years and $1.4 billion later, on October 1, 1982, Epcot Center opened. The new Experimental Prototype City (Community) of Tomorrow was connected via Monorail to the World's centerpiece, Magic Kingdom, which had been open for eleven years already.
It was Walt Disney's dream to have a self-contained city here, but he passed away before his vision could be realized, and for many reasons, the Walt Disney Company instead created a theme park that incorporated Walt's love for World's Fairs and the promise of the future and lost his concept of a self-contained city.
Click here to take a look at Walt's utopia and how EPCOT came to be.
EPCOT OVERVIEW
Welcome to EPCOT, a theme park designed both to entertain and to educate. EPCOT is twice the size of Magic Kingdom, so guests should be prepared to walk. It's difficult to see explore and experience all of EPCOT in a single day, so if that's all the time you have, you'll need to plan carefully.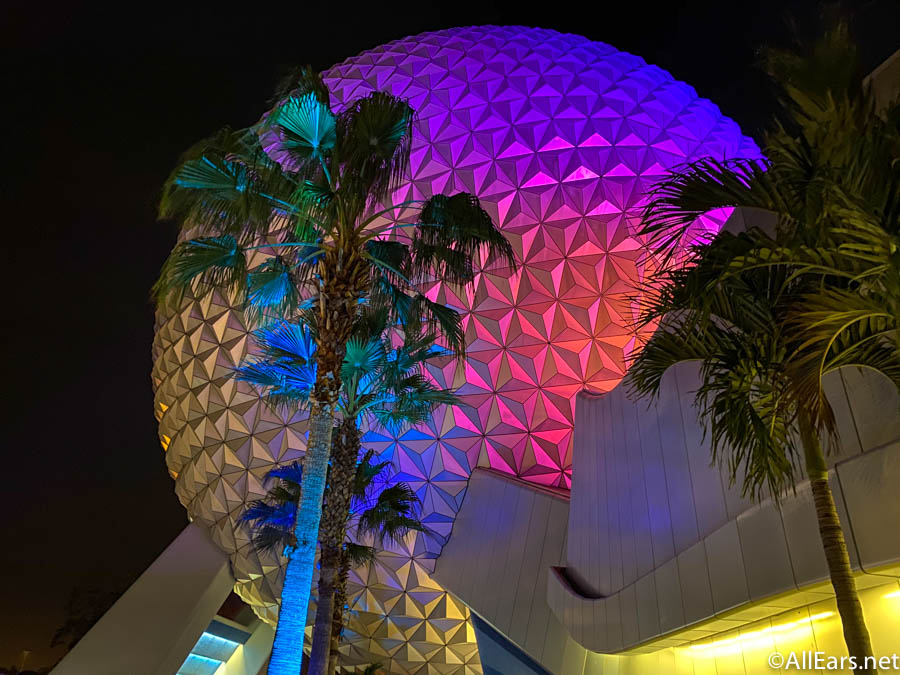 The 9,000-space parking lot rarely fills. Trams take you to the main entrance of EPCOT where you enter the tapstiles, cross the recently-reimagined entrance, and find yourself right in front of Spaceship Earth.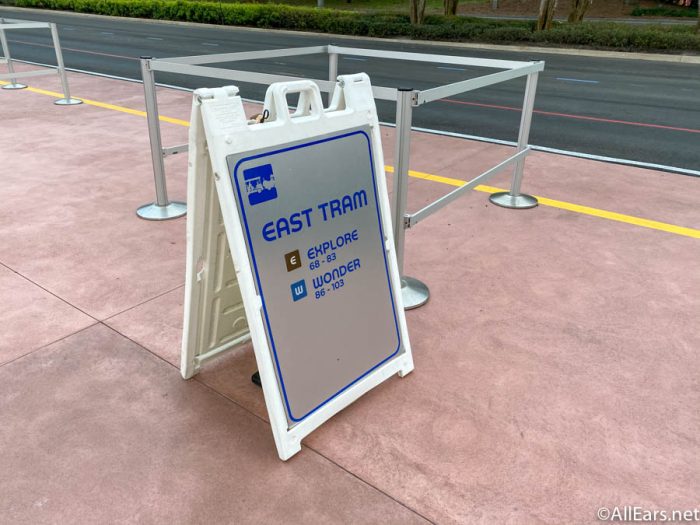 Beginning in late-September 2019, Disney's Skyliner gondola system began carrying guests to EPCOT's International Gateway entrance. Skyliner joins five stations (at EPCOT, Hollywood Studios, Riviera Resort, Caribbean Beach Resort, and Art of Animation and Pop Century Resorts) and has made International Gateway — the Park's "back" or "second" gate — a significantly more accessible way of entering the park.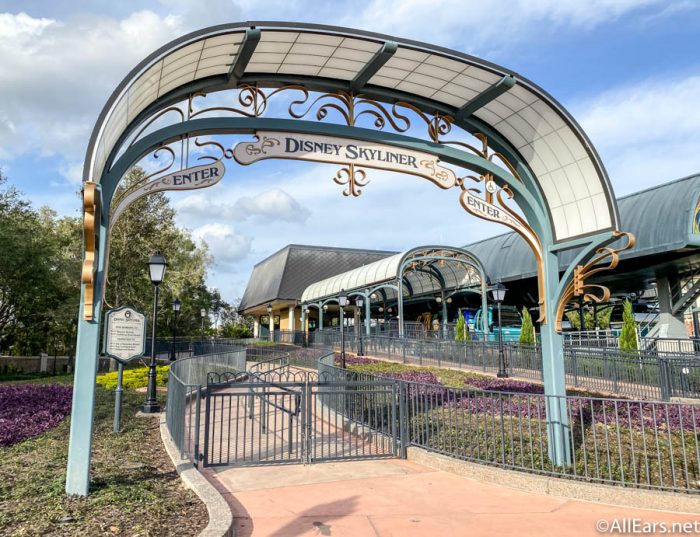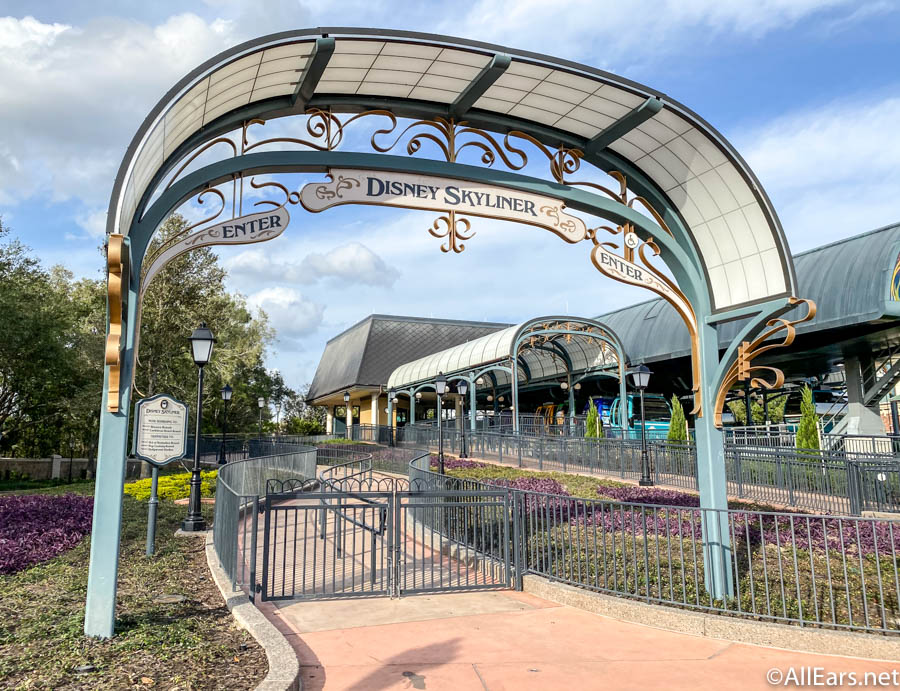 EPCOT is made up of four neighborhoods: World Nature, World Discovery, World Celebration, and World Showcase. These newly-named neighborhoods were officially recognized on October 1, 2021.
World Discovery is where you can experience the past and future of technological advancements.
World Nature is where you learn about the natural world and the careful balance it requires.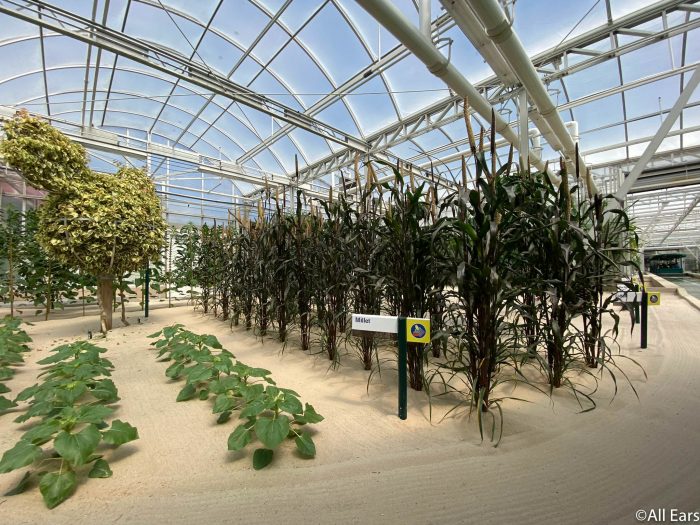 World Celebration is a reflection of the broader human family. World Celebration features the Park's front (or main) entrance.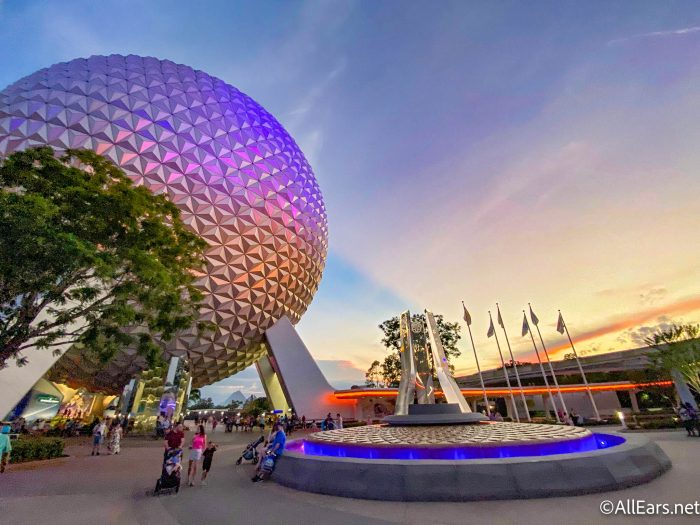 World Showcase highlights the art, architecture, and culture of eleven countries that have dedicated pavilions surrounding World Showcase Lagoon. World Showcase features the International Gateway, EPCOT's so-called back entrance.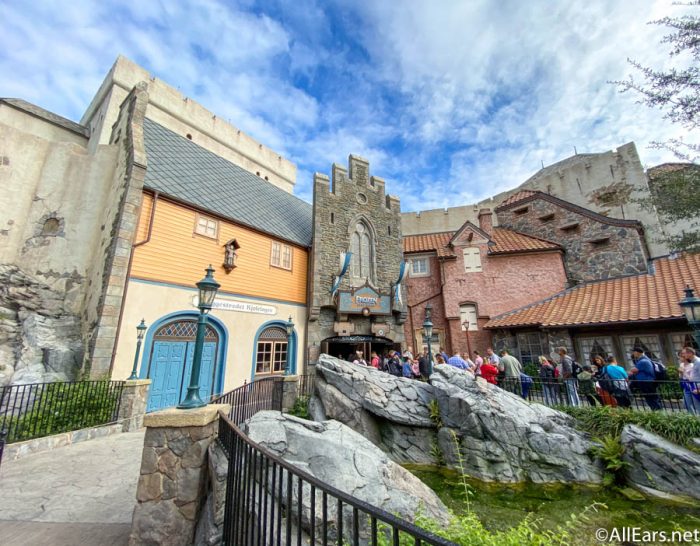 ATTRACTIONS
World Celebration
The only ride in World Celebration, and the most noticeable icon in the park, is Spaceship Earth. Contained totally inside the geodesic sphere, this journey through the history of communication is a classic.
World Discovery
World Discover consists of three pavilions housing three separate thrill rides. Opening in Summer 2022, Guardians of the Galaxy: Cosmic Rewind is sure to be a star of the park with its lengthy coaster track and inventive show scenes.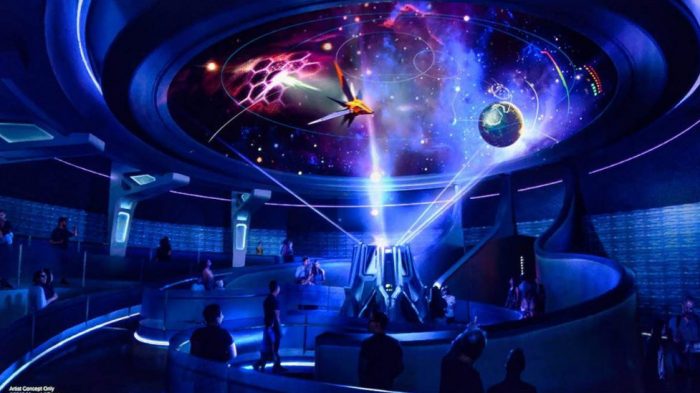 Mission: Space offers two experiences: the full space flight-like simulation and a calmer version for those prone to motion sickness or with preexisting conditions. The story is exactly the same between Green (mild) and Orange (intense) and guests are seated in the same space cockpits. The difference is that the Orange side is attached to a centrifuge and will spin at high speeds to simulate weightlessness.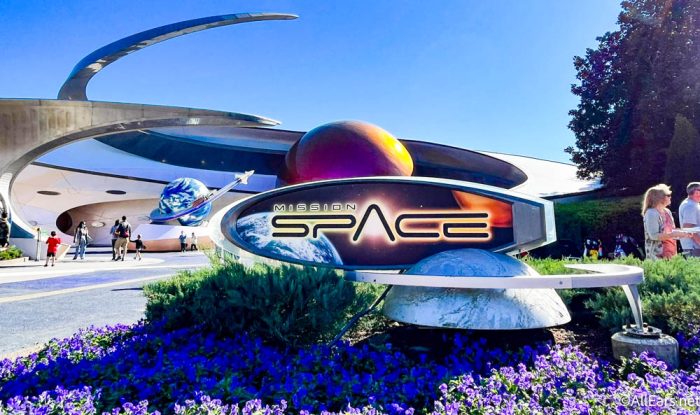 If you've ever wanted to know what a car goes through in testing, Test Track is for you. After designing a car you get to ride through a few tests, including a 65mph speed run around the exterior of the building.
World Nature
World Nature has the most attractions, the newest of which is set to open later in 2022. Moana: Journey of Water will add much needed water and greenery to the center of EPCOT while telling the story of the favorite film.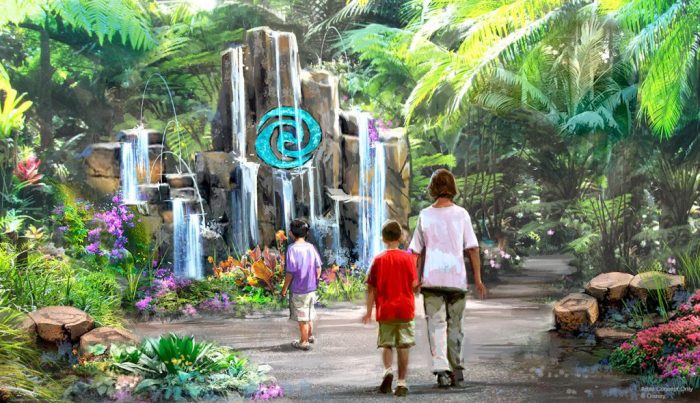 The Seas with Nemo and Friends is both the pavilion and the featured ride that glides guests through the underwater world of Finding Nemo. Also in the pavilion are some incredibly large water tanks filled with all manner of sea species and the show Turtle Talk with Crush featuring an interactive animated sea turtle.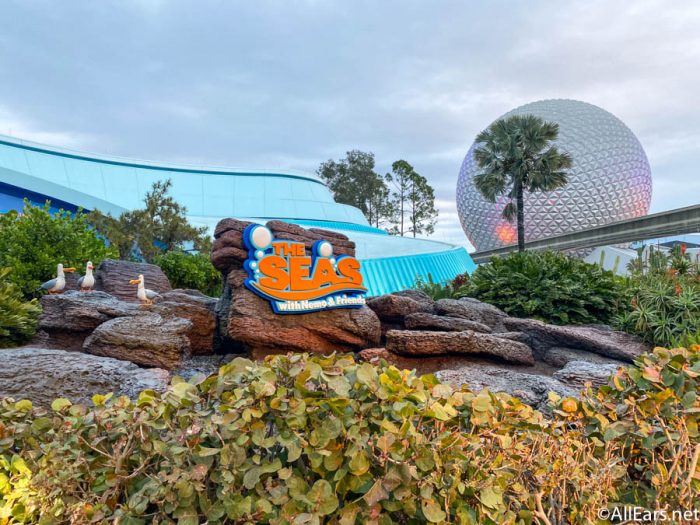 The Land Pavilion is one large building housing several attractions. Soarin' Around the World is the headliner where guests board a gigantic glider apparatus and float above some of the world's most notable locations with the help of an enormous, curved video screen. Living with the Land is a calm, relaxing boat ride that demonstrates some farming techniques and floats you through a real greenhouse. It's better than it sounds. Awesome Planet is a film about the planet Earth, and how awesome it is.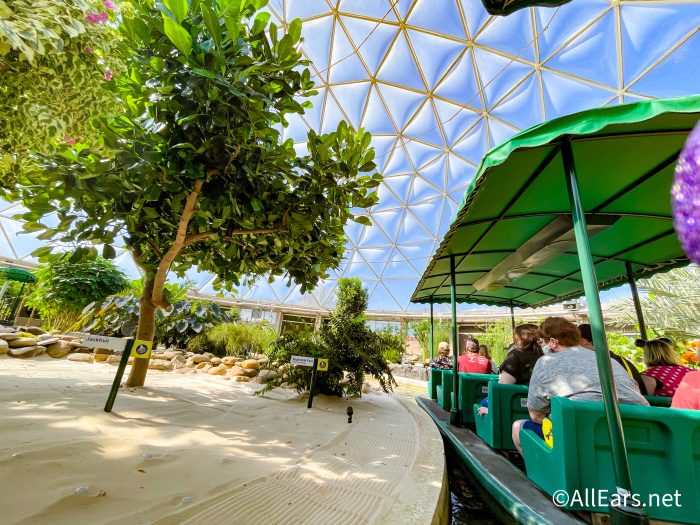 Journey Into Imagination is the featured ride taking up most of the Imagination Pavilion. a slow-moving ride with a special Figment of your imagination. After the ride, take a walk through ImageWorks and check out the interactive exhibits.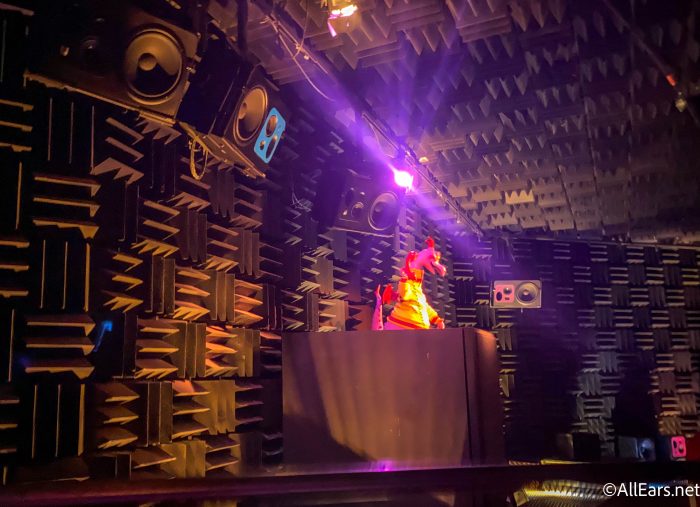 World Showcase
For as large as World Showcase is, there is not a glut of rides. The newest and most popular is Remy's Ratatouille Adventure in France, a trackless ride that zips through scenes from the film Ratatouille.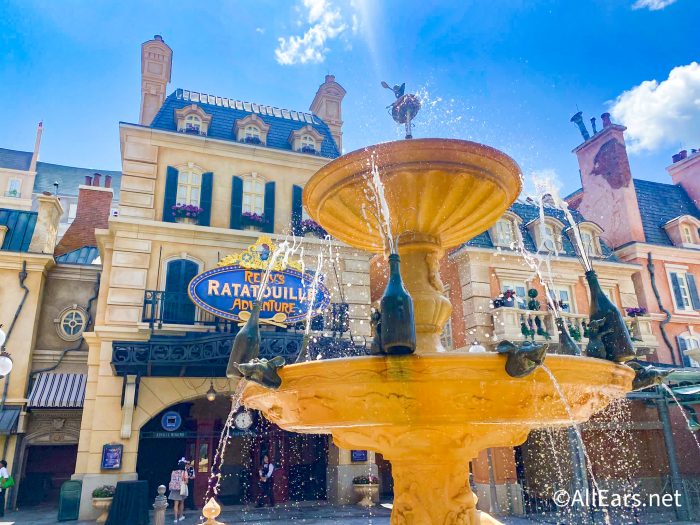 In Norway is Frozen Ever After, a boat ride that plays out famous moments from the megahit Frozen that is sure to keep you singing all day. Next door in the Mexico Pavilion is the Gran Fiesta Tour, another boat ride past highlights of Mexico as you chase Donald Duck and the other Three Caballeros.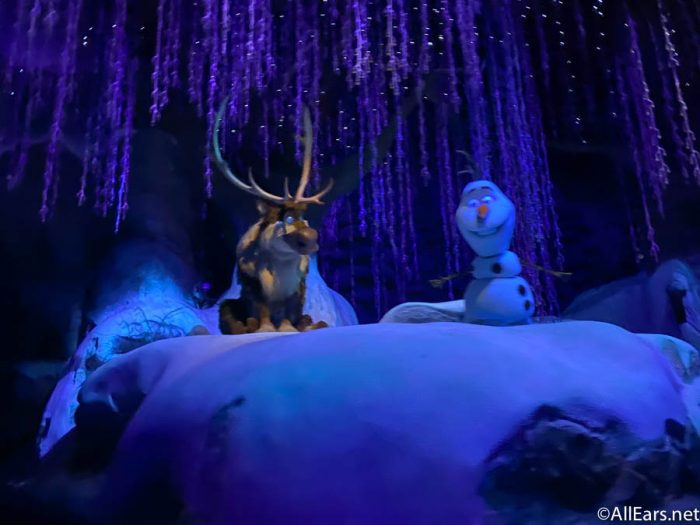 World Showcase is also the home of a few shows and film presentations. The American Adventure is a brief overview of American history narrated by animatronics. In France, Impressions de France is a 200 degree movie screen that shows highlights of their country for the last few hours that EPCOT is open. Prior to that, the France theater is  home to the Beauty and the Beast Sing Aong where everyone can belt out their favorites from Beauty and the Beast.
Two Circle-Vision 360 films round out the EPCOT offerings with movies shown in the round. Canada Far and Wide and the promised-but-not-yet-debuted Wondrous China show off highlights from those respective countries.
Visit Attractions at EPCOT At-A-Glance for an overview of the attractions at the park.
DINING
Visit Dining at EPCOT At-A-Glance for an overview of the main dining options at the park.
SHOPPING
Visit Shopping EPCOT At-A-Glance page for info on the various stores around the park.
KIDS AND CHARACTERS
EPCOT has several opportunities for children to meet and greet their favorite characters.
Visit Characters at EPCOT at a Glance for a full list of character meet-and-greets.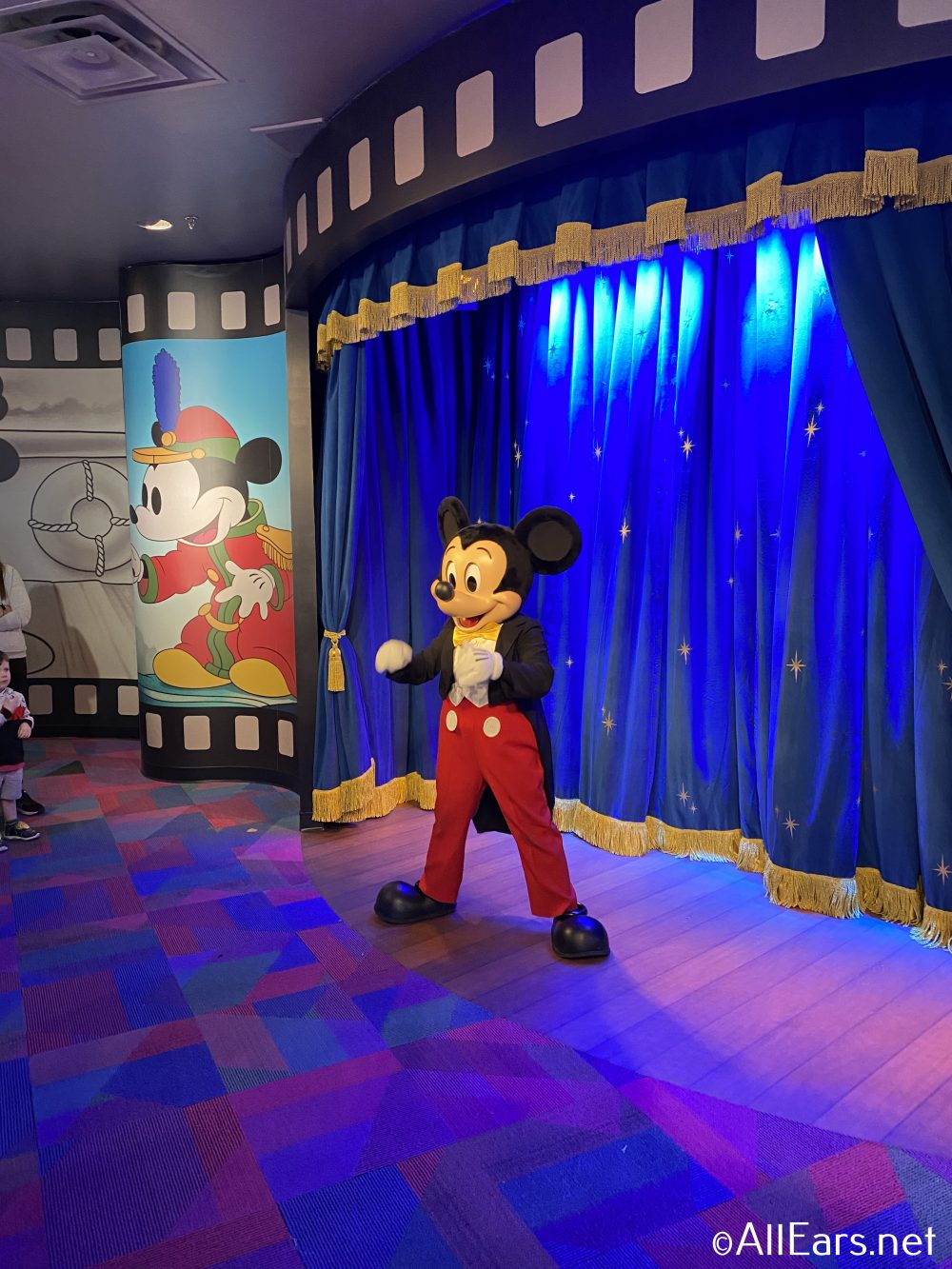 EPCOT TRANSFORMATION
Beginning in 2019, EPCOT entered a period of dramatic transformation, with the two original Park halves — Future World and World Showcase — being divided further into a Park with four neighborhoods: World Showcase remains, with World Celebration, World Discovery, and World Nature being recognized on October 1, 2021.