Walt Disney World's Rider Switch
Walt Disney World's Rider Switch program is in place to help parties enjoy attractions even if some members of the group don't wish to or can not ride. Rider Switch is most commonly used for families with children who do not meet height requirements on certain rides, but Rider Switch can be used in any situation where a guest of any age wishes not to ride that uses Rider Switch but is visiting with other members who wish to do so.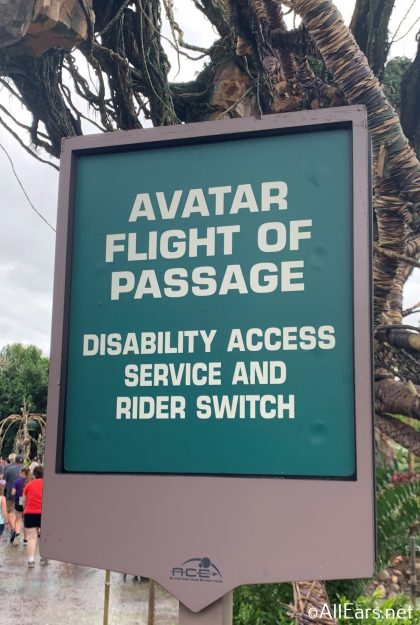 Rider Switch allows one (or more) adult guest to wait with a non-riding guest while other members of the party experience the ride. When the first person or group completes the ride, they reunite outside the ride, and the adult(s) (and up to two other guests) who waited are allowed to enter the ride without waiting in standby.
Note: Rider Switch is often referred to by guests as Rider Swap or Child Swap.
Rider Switch Procedure
Walt Disney World's Rider Switch program can be incredibly helpful for guests, so familiarizing yourself with the procedure for participating can help you to make the most of your visits to the Parks.
Your first step is to speak with a Cast Member at the attraction's entrance to inquire about Rider Switch. (A full list of attractions that utilize Rider Switch is below.) You'll need to have your entire party with you when you speak to the Cast Member.
At least one adult plus up to two other guests (known by Disney as "Party 2") are given a ride entitlement. In the past, this was essentially a paper FastPass. Nowadays, Cast Members assign a ride entitlement via the guests' MagicBands. Party 2 will wait in a designated area with the non-rider(s) to wait for the rest of their group (Party 1) to experience the ride.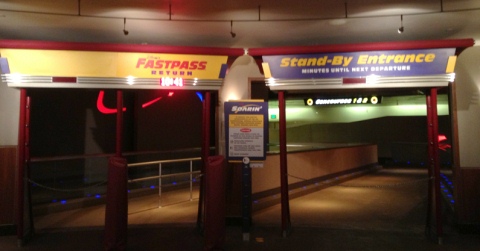 Party 1 exits the ride and reunites with Party 2. Party 1 will now wait with the non-rider(s) while Party 2 returns to the ride entrance and speaks to a Cast Member to validate their Rider Switch entitlement.
Party 2 will be directed through the FastPass line to experience the ride. Though FastPass does not guarantee no wait, it should reduce the amount of time that Party 2 has to wait.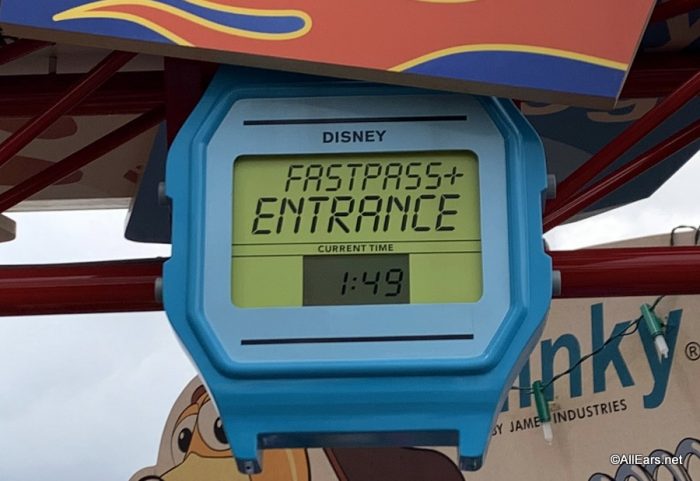 Note: If Party 1 has a FastPass for the ride, they will use the FastPass line as well. Otherwise, plan for Party 1 to wait in Standby.
Also note: Because Party 2 can consist of up to three guests, if two Party 1 riders wish to experience the attraction with the Party 2 adult, they can be the other two riders with entitlements. In this scenario, up to two riders could possibly ride twice — once in Party 1 and once in Party 2.
Attractions Utilizing Rider Switch at Walt Disney World
Magic Kingdom Park
The Barnstormer
Big Thunder Mountain Railroad
Seven Dwarfs Mine Train
Space Mountain
Splash Mountain
Stitch's Great Escape
Tomorrowland Indy Speedway
Epcot
Frozen Ever After
Mission: SPACE
Soarin'
Test Track
Disney's Hollywood Studios
Alien Swirling Saucers
Rock 'n' Roller Coaster Starring Aerosmith
Slinky Dog Dash
Star Tours® – The Adventures Continue
Twilight Zone Tower of Terror
Disney's Animal Kingdom Park
Avatar Flight of Passage
DINOSAUR
Expedition Everest – Legend of the Forbidden Mountain®
Kali River Rapids
Primeval Whirl