Disneyland Resort Theme Parks
This section provides information on the two Disneyland Resort theme parks, Disneyland Park and Disney California Adventure. You'll find overviews and pictures of the rides, attractions, shows, and parades, as well as touring tips, information on ride refurbishments, and a calendar of events.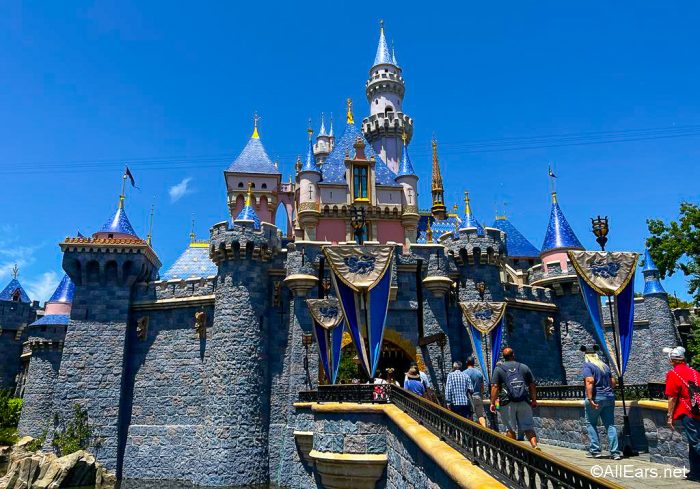 GENERAL INFORMATION
In planning your trip these links on tickets, available services, directions, and parking information, and what rides or shows might be closed, and the Early Entry and Genie+ features may be helpful.
Tickets
Basic Services
Driving Directions
Parking Information
Early Entry
Genie+
WHICH RIDES TO RIDE?
It all depends on those in your party and what they enjoy! Do you have small children, older children, or adults only? Do you like exciting thrill rides or something a little more tame? Anyone with special needs? Check out the "attractions at a glance" pages for brief descriptions of each attraction. You can click on the attraction name to go to its dedicated page, which provides much more detailed information. We also have photos of the ride vehicles and information on height and safety restrictions.
Disneyland Attractions at a Glance
Disney California Adventure Attractions at a Glance
Ride Restrictions
Attraction Seating Photo Gallery
SHOWS AND PARADES
The following is a list of some of the shows and parades, but availability may vary.
DISNEYLAND
Fantasmic!
Mickey and the Magical Map

DISNEY CALIFORNIA ADVENTURE
World of Color
ARE THERE ANY SPECIAL EVENTS DURING YOUR VISIT?
For specific events, please check the links below:
January
Three Kings' Day
Disney 100 Years of Wonder
February
Lunar New Year Celebration

Celebrate Soulfully for Black History Month
March
Disney California Adventure Food & Wine Festival 
May to June
June
July
September to October
November to December