Disney's Animal Kingdom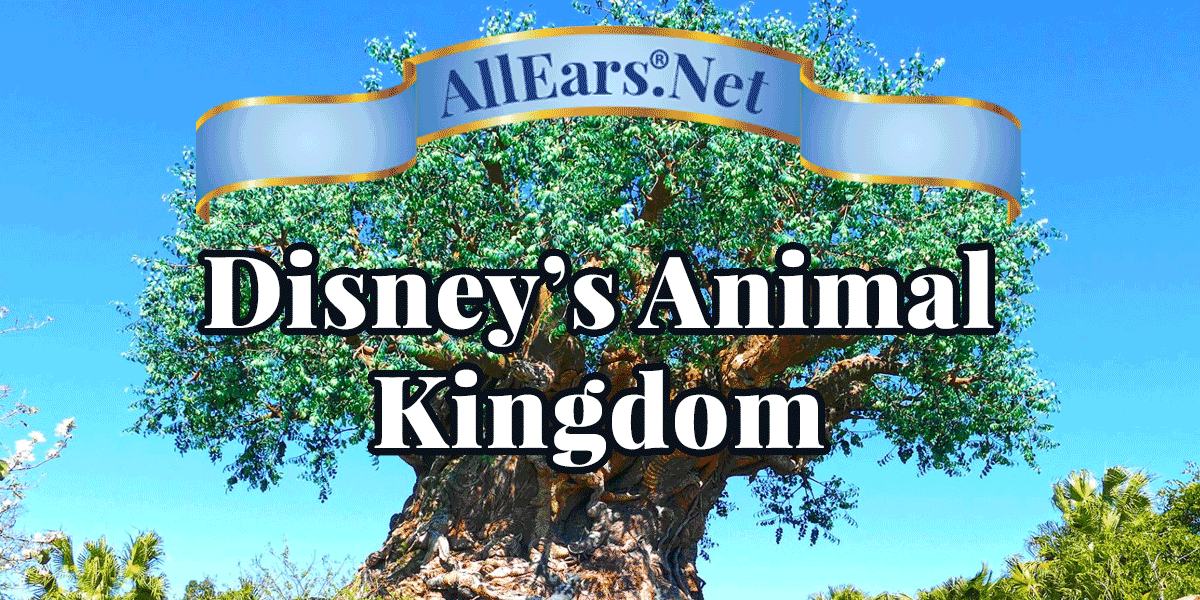 INTRODUCTION
In January 1990, Imagineering Concept Designer Joe Rohde met with Michael Eisner about a proposal for a new animal park. His concept was simple: a traditional theme park, an Epcot-style pavilion, and a nontraditional zoo. Disney's Wild Animal Kingdom Project was announced June 5, 1995, and ground was broken in August 1995. The name changed a bit during the next couple years and the Grand Opening of Disney's Animal Kingdom was held on April 22, 1998. Animal Kingdom celebrated its 10th Anniversary on April 22, 2008. And its 20th Anniversary on April 22, 2018.
Disney's Animal Kingdom is a spectacular theme park unlike anything you have ever experienced!
The Adventure Begins at Animal Kingdom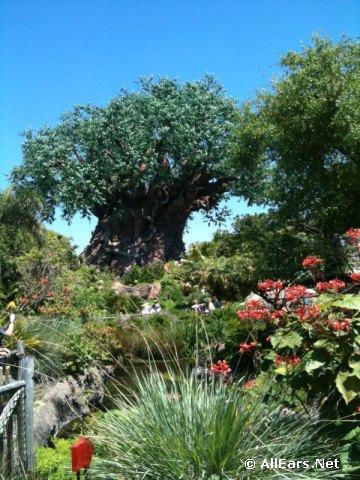 The Tree of Life, an impressive icon, stands tall in the distance as you emerge from the entrance, called the Oasis. Then think of the park as a bicycle wheel, the Tree of Life is the hub and the various lands stretch out like spokes.
Animal Kingdom now consists of several areas: Oasis, Discovery Island, Africa, Rafiki's Planet Watch, Dinoland USA and Asia.
Some say Animal Kingdom is only a half-day park and not worth the price of admission. But if that's the way you think, you'll miss much of what Animal Kingdom is about.
The exquisite detail that Disney is known for shines through in Disney's Animal Kingdom, where landscaping and attention to detail dominate the 500-acre park.
Special tours are available for booking. Caring for Giants takes you behind the scenes for an up-close look at the elephants on the savanna. The exciting Wild Africa Trek is a true encounter with African creatures in their native habitat.
On the southwestern edge of the Walt Disney World Resort, Imagineers have created a nature-rich and protective environment for exotic animals. Most of the barriers between the animals and you are natural looking or invisible.
Disney craftsmen had the difficult task of making something brand new look very old – with crumbling walls and roots sticking up into the walkways. To create just the right feeling, buildings are a maximum of 30 feet tall, while many of the trees are more than 40 feet tall.
The park is beautiful with wondrous vegetation, broadway class shows (Festival of the Lion King, Finding Nemo), a 20-minute journey into an African savanna (Kilimanjaro Safaris), an adventure to find the Yeti (Expedition Everest), time travel back to the Cretaceous Period (Dinosaur), and lots of exotic birds and animals to discover.
SHOPPING
Visit Shopping Animal Kingdom At-A-Glance page for info on the various stores around the park.
DINING
Visit Dining at Animal Kingdom At-A-Glance for an overview of the main dining options at the park.
KIDS AND CHARACTERS
Animal Kingdom has several opportunities for children to meet and greet their favorite characters.