Animation Experience at Conservation Station — Rafiki's Planet Watch
Animation Experience Highlights:
 FASTPASS+ AVAILABLE, Tier 2
25 minute drawing class with a Disney artist
Located a train-ride away at Rafiki's Planet Watch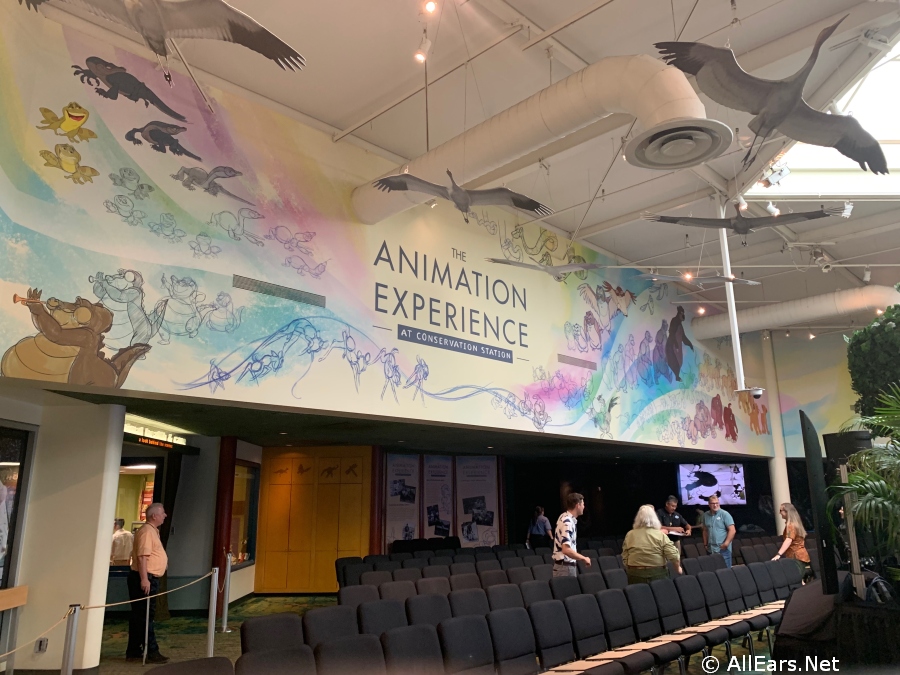 Introduction | Attraction | Show Logistics | Shopping | Interesting Facts | 
INTRODUCTION
The Animation Experience is a short drawing class where a Disney Character Artist shows you step-by-step how to draw a Disney animal character such as Simba from The Lion King.
The Animation Experience at Conservation Station is located at Rafiki's Planet Watch.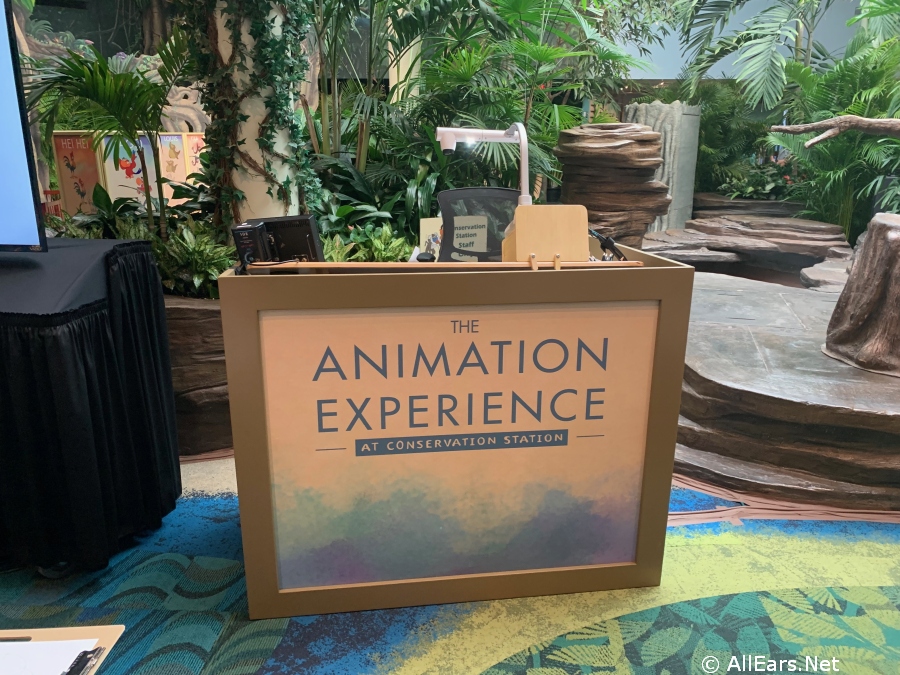 ATTRACTION
To reach Conservation Station, you'll need to step aboard the Wildlife Express which will take you to Rafiki's Planet Watch. 
Upon arriving at the Conservation Station, you'll check in with a Cast Member at the Animation Experience. When it's time, you'll be seated and given a lapboard, drawing paper, and pencil.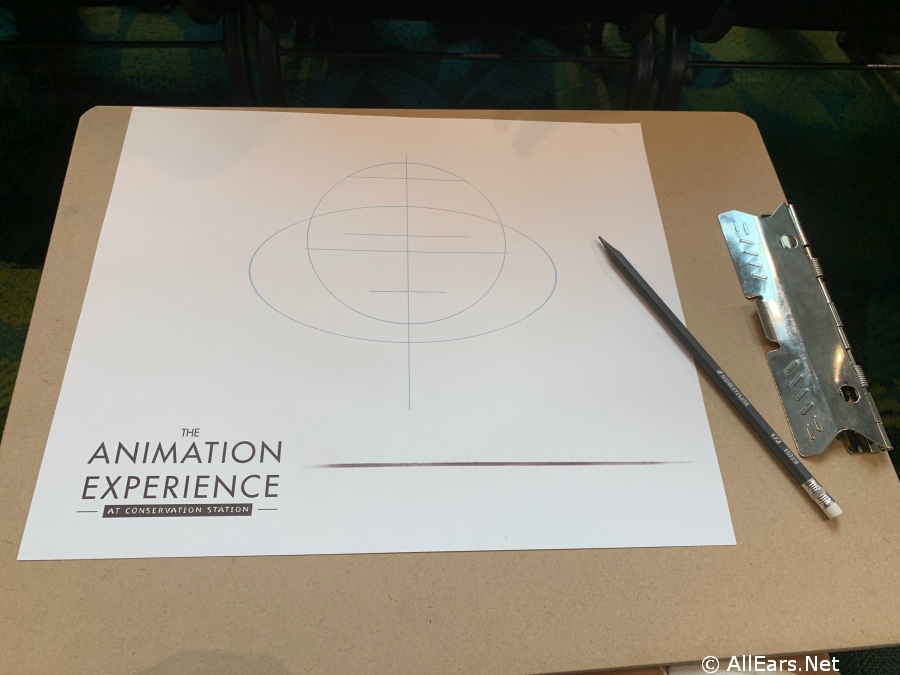 A Disney Character Artist will then show will also show a short film of a real Animal Kingdom Resident, which serves as the Disney animators' inspiration for the films. For example, if you are drawing Timon from The Lion King, you'll see clips of a Meerkat.
Then it's time to start drawing! The Artist will go slowly, step-by-step, and advise you how to draw the character. There are large screens with the artist's hands and paper at the front of the seating area so you can follow along.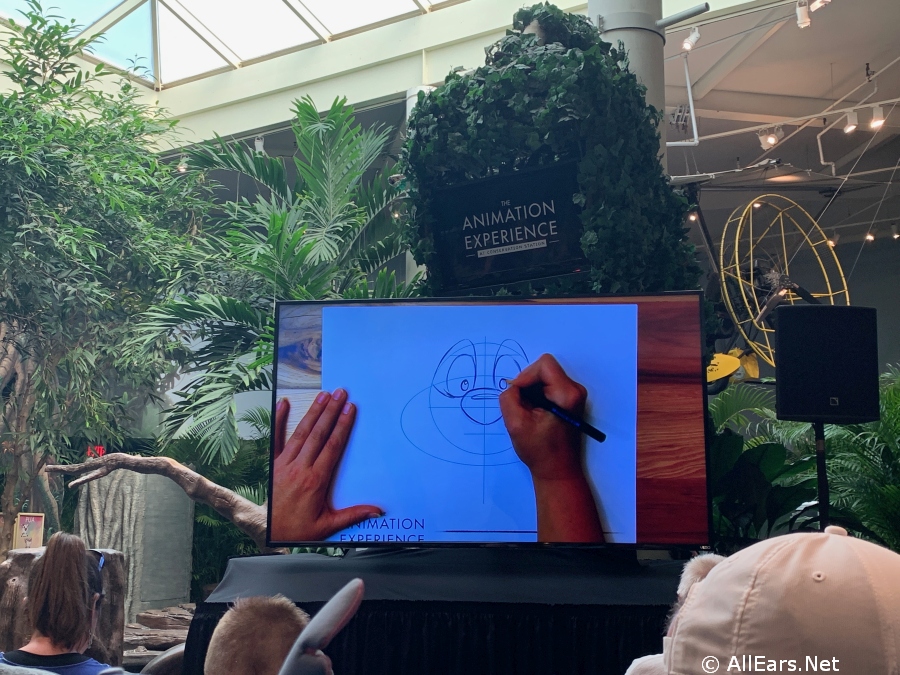 In about 20-25 minutes, you're done! The drawing is yours to keep — a free souvenir.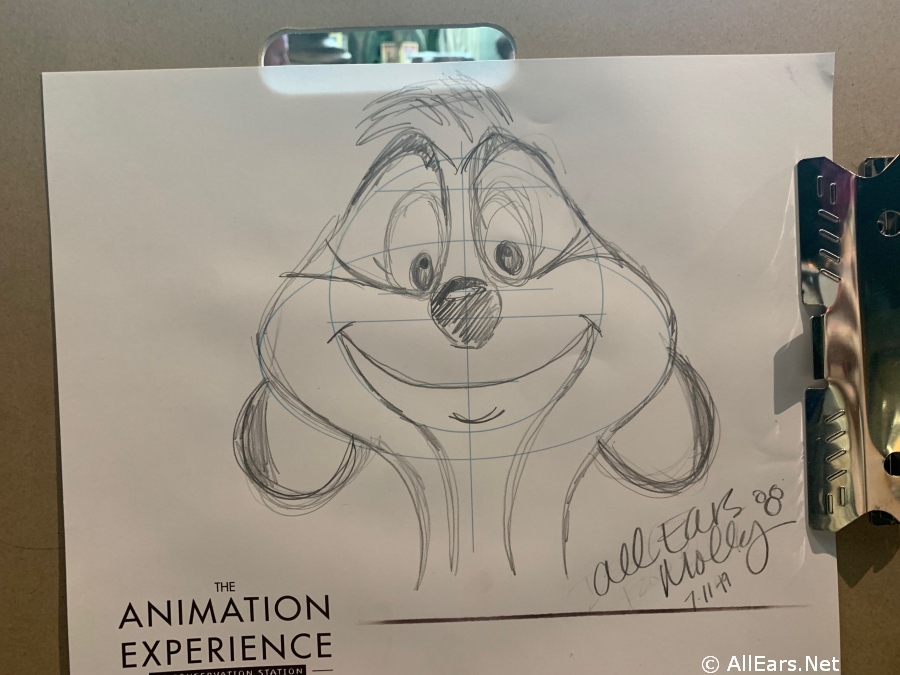 SHOW LOGISTICS
Animation Experience is a FASTPASS+ attraction in Tier 2. If chosen as a FastPass, you'll be guaranteed a seat at a particular show time. If you do not have a FastPass, it's recommended to arrive 20 – 30 minutes early to be guaranteed a seat.
Disney recommends boarding the Wildlife Express 40 minutes before your class time.
Check your My Disney Experience App or Times Guide for show times.
Seats are padded. Guests in wheelchairs and ECVs may remain seated.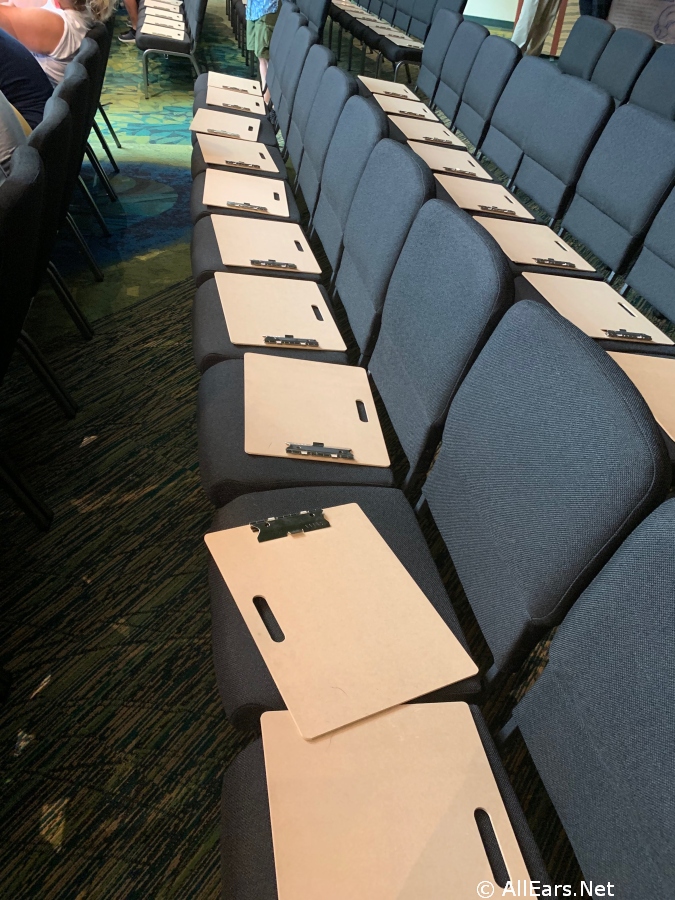 The character drawn typically changes from class to class.
A small store called Out of the Wild is located at Conservation Station. Here you'll find animal-themed merchandise such as toys, plushes, and shirts. There are also a few packaged snacks and drinks available.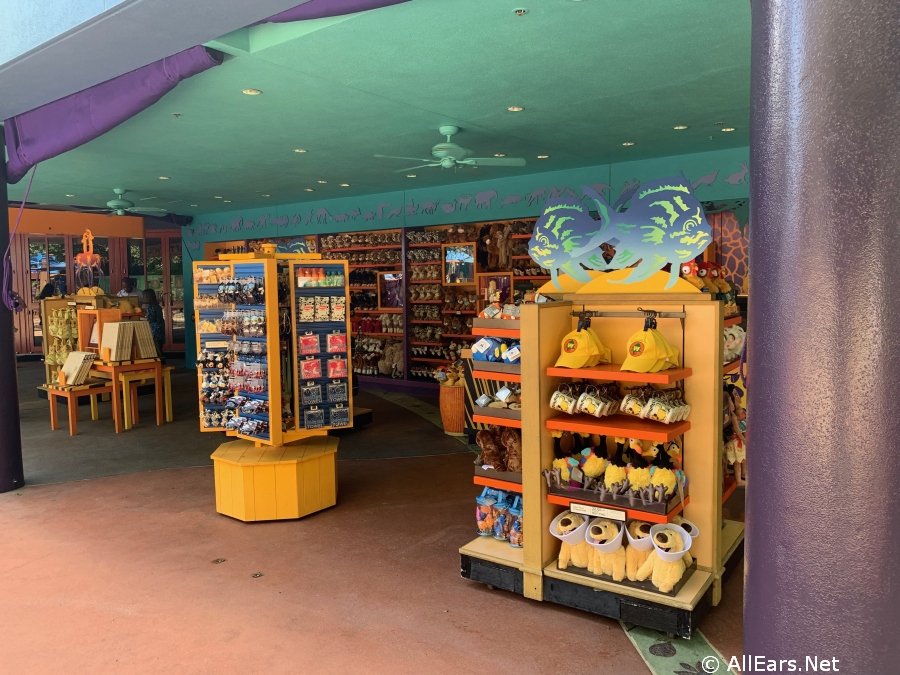 Photos of legendary Disney animators with animals hang on the wall near the Animation Experience. Real animals have always been used to inspire their counterpart Disney characters.