Universal's Islands of Adventure
Universal's Islands of Adventure is the home of thrills, superheroes, and dinosaurs at Universal Orlando Resort.
This Park promises to take you into the heart of adventure with your favorite Marvel comic book heroes, escape the clutches of King Kong on Skull Island, explore the land of dinosaurs in Jurassic Park, and dip your toes in a bit of childhood chaos at Suess Landing.
INTRODUCTION
Universal Islands of Adventure opened on May 28, 1999, along with CityWalk, as part of an expansion that transitioned Universal Studios Florida into the Universal Orlando Resort. The resort's slogan Vacation Like You Mean It was introduced in 2013.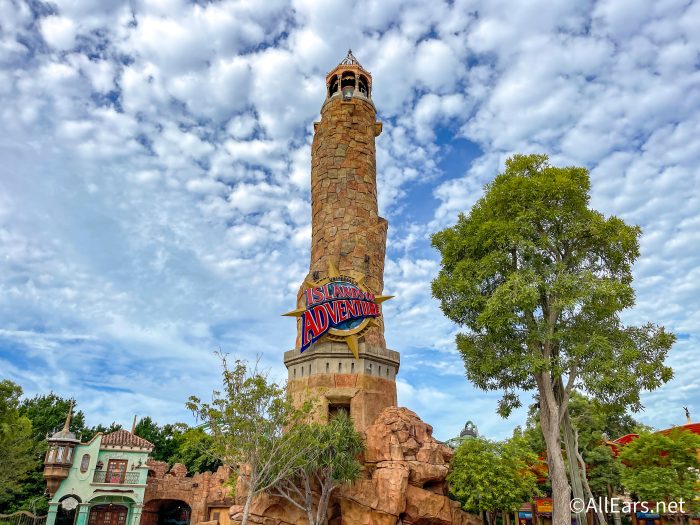 Islands of Adventure takes you on a journey of exploration. Visit various themed islands. Initially, the park featured six islands. A seventh, The Wizarding World of Harry Potter, was added in 2010, themed to the Harry Potter franchise. It was Universal's largest investment since the resort's founding in 1990. The eighth island, Skull Island, opened on July 13, 2016, and is themed to the King Kong franchise.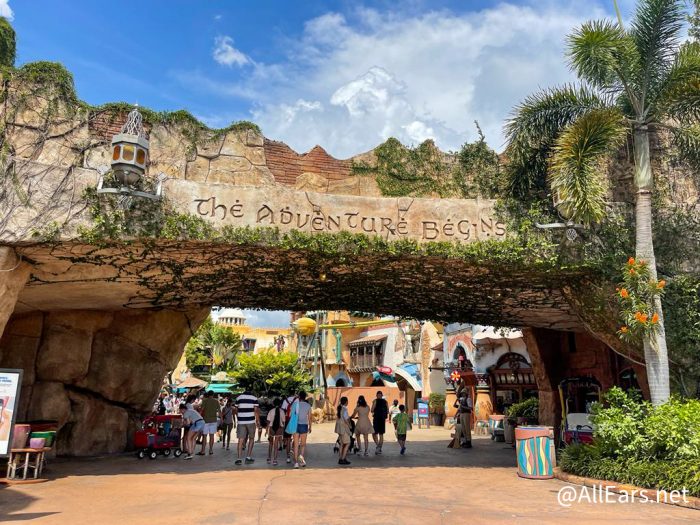 Islands of Adventure has 18 rides across those eight differently-themed islands. There are six shows you can take in, two full-service restaurants, and about 20 quick-service style eateries, not to mention plenty of characters and live entertainment around the park.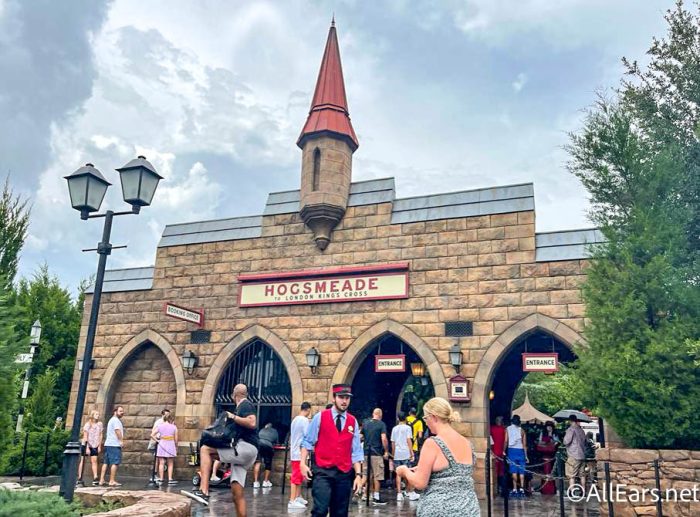 WHAT'S NEXT
Universal has been busy with the addition of Minion Land and Dreamworks Land for Universal Studios, and is currently building an entirely new theme park, Epic Universe. But that doesn't mean that Islands of Adventure has been neglected. Though no expansion news has been released, Universal is constantly fine-tuning and refurbishing existing attractions to keep them fun and safe for everyone.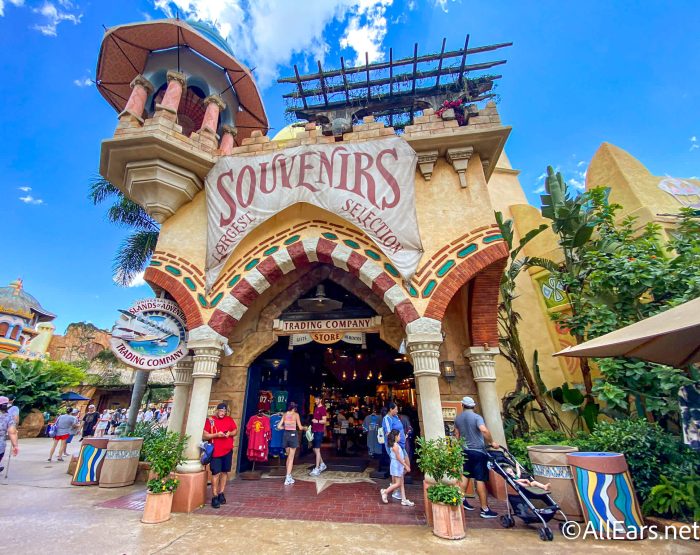 LAY OF THE LAND
The eight surrounding themed areas, clockwise from the entrance, are:
Port of Entry
Marvel Super Hero Island
Toon Lagoon
Skull Island
Jurassic Park
The Wizarding World of Harry Potter
The Lost Continent
Seuss Landing.
Each area features a combination of rides, shows, attractions, character appearances, dining outlets, and merchandise stores.
Port of Entry
At Islands of Adventure, guests enter the tapstiles onto the Port of Entry. This area is home to many shops and Guest Services. The park's centerpiece, Pharos Lighthouse, is also located within Port of Entry. Each night, this functioning lighthouse sends out a bright beam to lead visitors to and from the park's gates. Like many theme parks using the "hub and spokes" format, this entry Island contains no rides. It has dining options, including Croissant Moon Bakery, Backwater Bar, Confisco Grille, Starbucks, & Cinnabon. It has shopping options such as Port Provisions, Island Market and Export, Candy Shoppe, DeFoto's Expedition Photography, Port of Entry Christmas Shoppe, Ocean Trader Market, and Islands of Adventure Trading Company.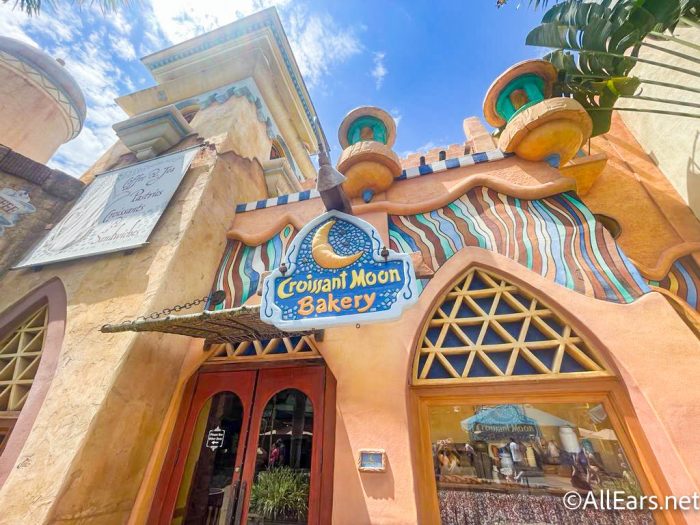 This is the perfect spot for both starting and ending your day of adventures, with plenty of shops to buy souvenirs commemorating your experiences and getting caffeine and sustenance to fortify you for your next expedition.
MARVEL SUPER HERO ISLAND
As you continue past the Port of Entry, you'll enter Marvel Super Hero Island. Marvel Super Hero Island is based on the superhero characters featured in Marvel Comics (not the MCU, so you won't see the Chris Evan version of Captain America, here). The area features comic-book styled architecture; many of the building interiors are created from comic book perspective, with exaggerated lines and angles. Many exteriors are painted in a special paint that appears to change color based on the angle from which it is viewed – sometimes purple, sometimes orange.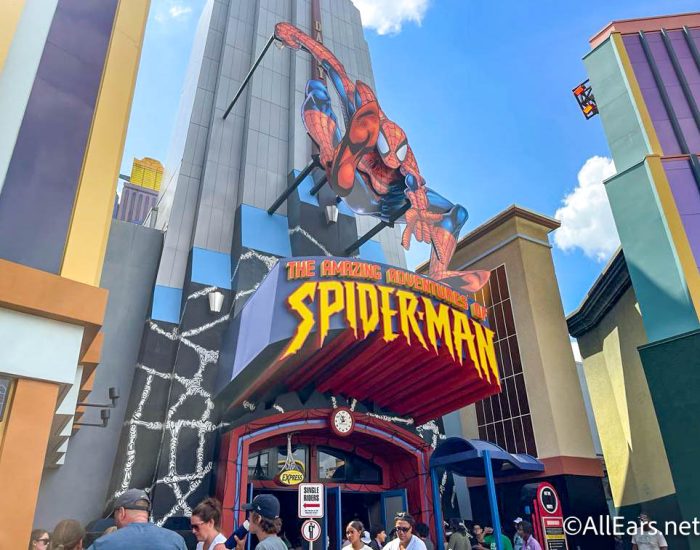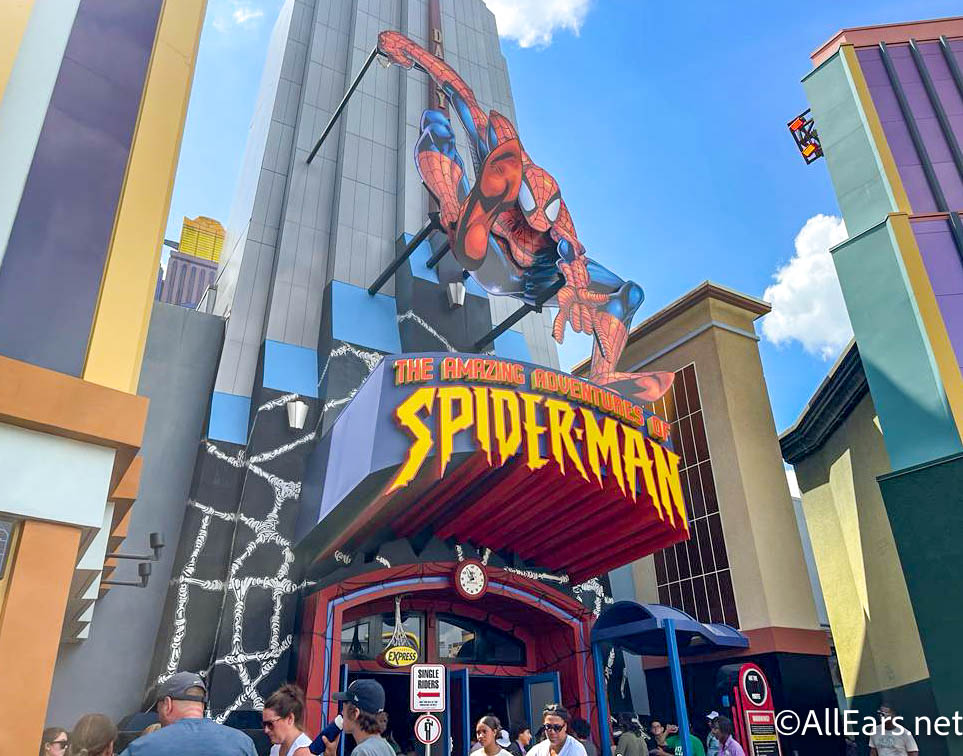 Marvel Super Hero Island has some of the park's original thrill rides, The Incredible Hulk Coaster, The Amazing Adventures of Spiderman, Storm Force Accelatron, and Doctor Doom's Fearfall. It's also home to one of the few character dining experiences at Captain America Diner, a Marvel Character Dinner.
TOON LAGOON
When you leave Marvel Super Hero Land, you'll find yourself in Toon Lagoon. Toon Lagoon is based on the cartoon and comic strip characters from King Features Syndicate and Jay Ward. The area's main focus is on the two big water-based rides (get it, "lagoon"!?). You can get relief from the summer Florida heat on Dudley Do-Right's Ripsaw Falls or Popeye & Bluto's Bilge-Rat Barges.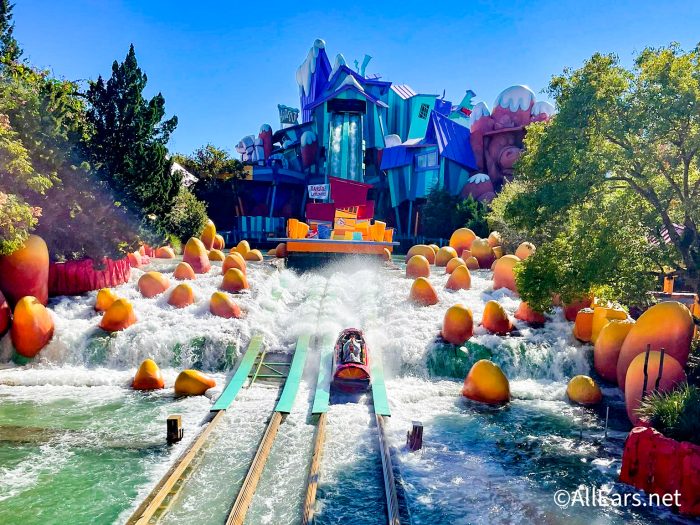 When you're done getting soaked to the skin, you can grab a bite at Comic Strip Cafe, Blondie's, or Wimpy's. You might also spot some nostalgic comic characters of yore, like Betty Boop!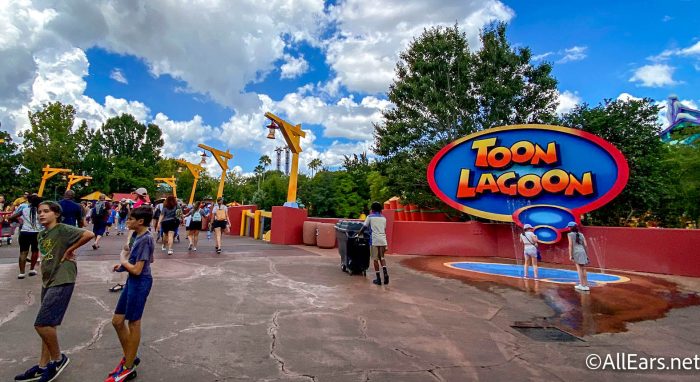 SKULL ISLAND: REIGN OF KONG
Skull Island is the most recent addition to the park, having opened in the summer of 2016. The area's sole attraction, Skull Island: Reign of Kong, opened on July 13, 2016. The attraction and island celebrates the return of the King Kong character to the Universal Orlando Resort, after the Kongfrontation attraction closed at Universal Studios Florida in 2002 to make way for the Revenge of the Mummy: The Ride.
Skull Island is the smallest of all of the adventure islands that is completely centered around the Reign of Kong attraction, so before you embark on your escape from Kong, you'll want to find fortifications at one of the surrounding islands, because you won't them on Skull Island.
JURASSIC PARK
Journey from Skull Island and the thrill of escaping a monstrous Kong over to the next island where a whole new threat lurks. Jurassic Park is themed to the iconic film series that has spanned three decades. Set after the events of the first film, the area undertakes the guise of John Hammond's dinosaur theme park featured in the series. As such, the area is filled with the attractions and exhibits one would find in the "real" Jurassic Park, including thrill rides and discovery-based exhibits.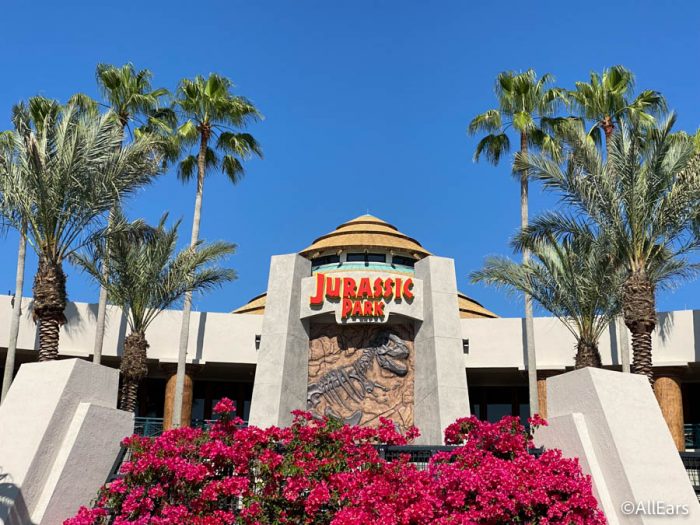 On Jurassic Park island, you'll find two thrilling attractions, two kid-friendly rides, and one interactive area that will captivate your whole group. For the thrill-seekers, head over to one of Islands of Adventure's newest attractions, the VelociCoaster, which opened in 2021, and see if you can outrun and outlast being chased by the speedy and voracious Velociraptors. Next, you can tour the Jurassic Park facilities and prepare for a watery end on Jurassic Park: The Ride.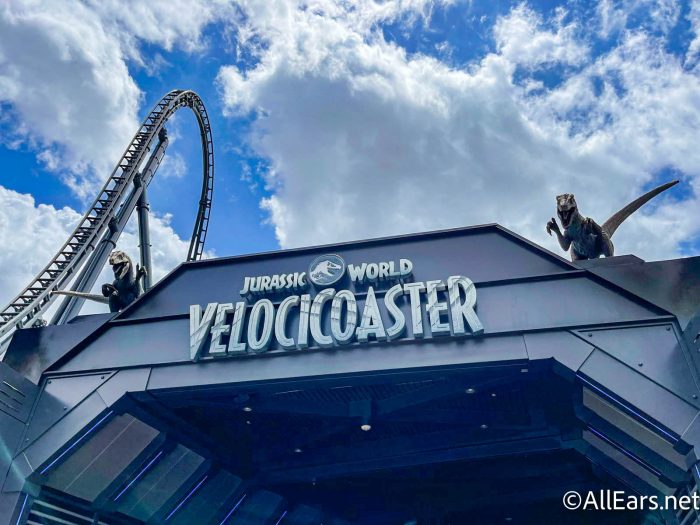 The kids will enjoy soaring on Pteranodon Flyers or exploring and learning at Camp Jurassic. You can even test your bravery to meet a Raptor up close and personally at Raptor Encounter.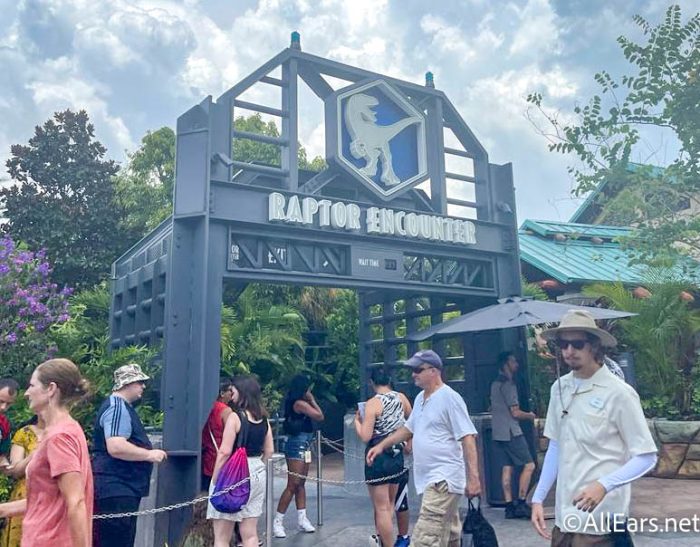 And if you've worked up your own voracious appetite, you can find everything from pizza to hamburgers and all of your theme park favorites, here. Or, for the adults, head over to the Watering Hole to try one of the unique specialty brews you can ONLY find in Jurassic Park.
THE WIZARDING WORLD OF HARRY POTTER: HOGSMEADE
Islands of Adventure has always been known for putting guests right in the middle of the action. Instead of watching all of the thrilling adventures on the screen, Islands of Adventure lets you experience it firsthand. But that immersive experience went to a whole new level when Univeral won the rights to create a theme park area after the bestselling book series and smash hit film franchise, Harry Potter.
On June 18, 2010, The Wizarding World of Harry Potter – Hogsmeade opened and featured two attractions, several shops, and dining experiences lifted from the pages of the beloved books and the scenes of cherished films. Now, muggles can walk into this magical world and see if they have what it takes to be chosen by a wand at Ollivanders, hold their own when they enter the Forbidden Forest, or take flight on a Hippogriff.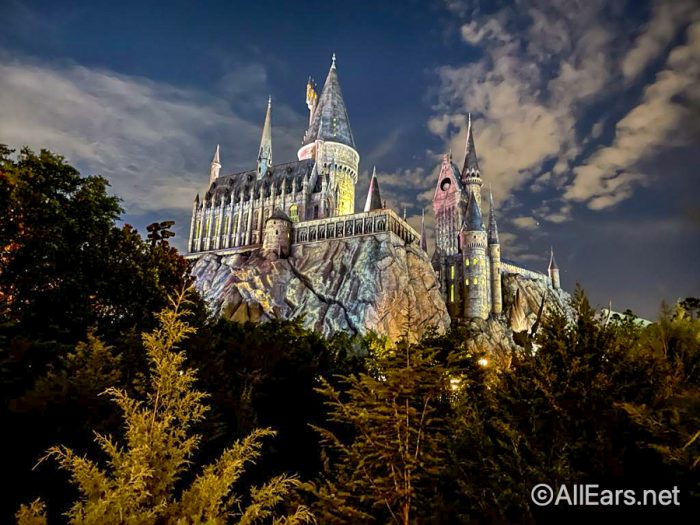 With the opening of a sister location, Diagon Alley, in Universal Studios, Islands of Adventure also the Hogwarts Express as a means of not only experiencing both sections of the Wizarding World in both parks but also as another element of immersion on this iconic attraction.
In 2019, the most recent attraction was added, Hargid's Magical Creature Motorbike Adventure, with a unique attraction vehicle mimicking the flying motorcycle that Sirius passed onto Hagrid, and a multiple launch sequence that keeps you speeding through the Forbidden Forest and past many magical creatures.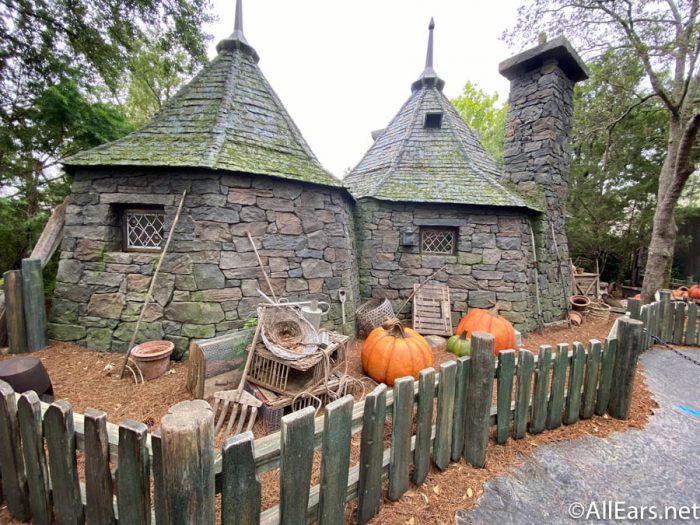 No trip to the Wizarding World would be complete without some butterbeer, which you can grab at Hog's Head or the Three Broomsticks. And Ollivander's has expanded and created an outpost shop here, in case you need a new wand for your next adventure.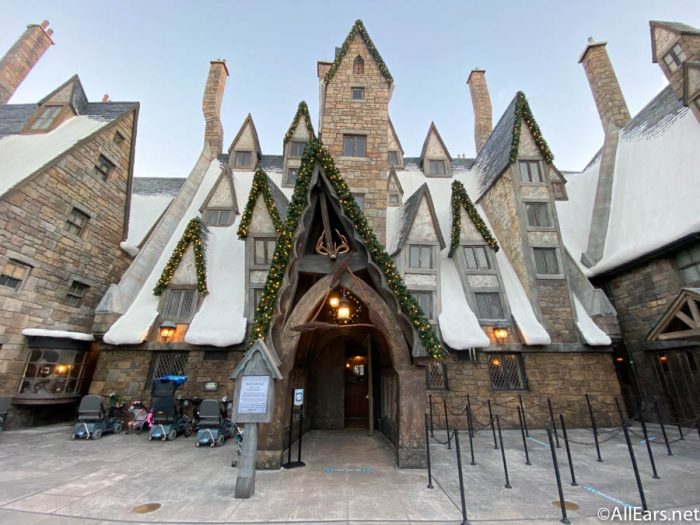 And if you have a park-to-park ticket, you can board the Hogwarts Express at Hogsmeade station over to King's Cross station.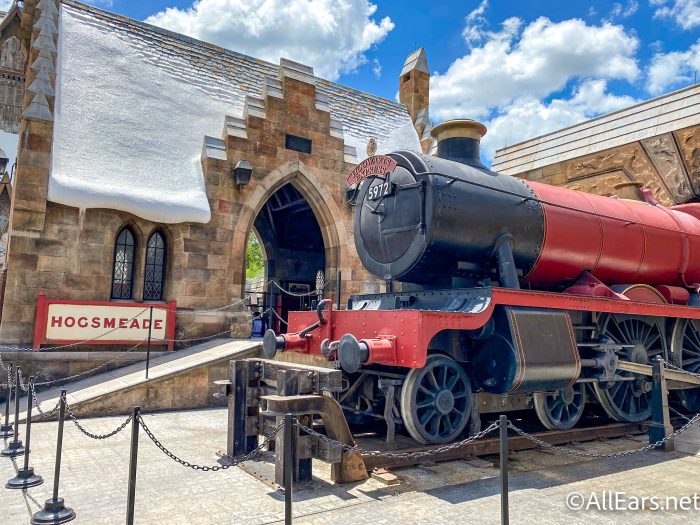 And while you explore Hogsmeade, make sure to take time to check out the live entertainment of the Frog Choir and the Triwizard Spirit Rally. These shows take place in the town center.
THE LOST CONTINENT
The Lost Continent is themed to ancient myths and legends, and is divided into two sub-sections; an ancient Arabian marketplace called Sinbad's Bazaar, and a Grecian-Atlantis-esque Lost City. Formerly, the Lost Continent included a medieval section Merlinwood, but the majority of that area was re-themed for the Wizarding World of Harry Potter. This land is also home to Mythos, which is one of two full-service restaurants and is frequently considered a top theme park restaurant.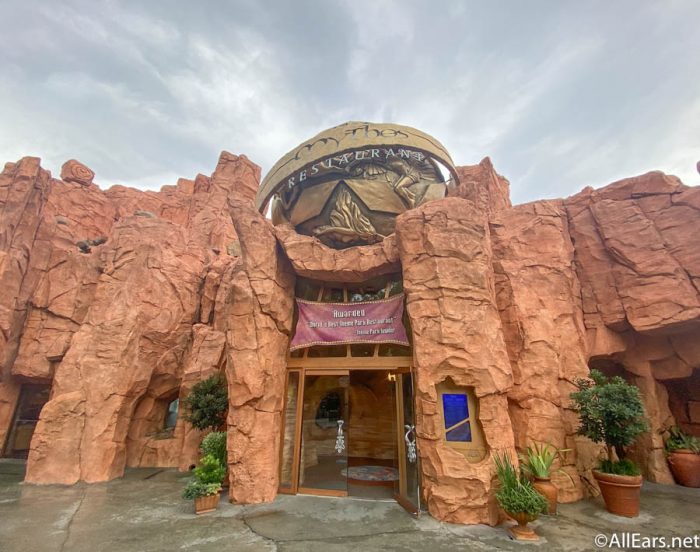 Dining is the primary adventure in the Lost Continent, but there is one attraction to experience: The Mystic Fountain. This is an interactive fountain attraction that communicates with guests, plays music, and features water spouts.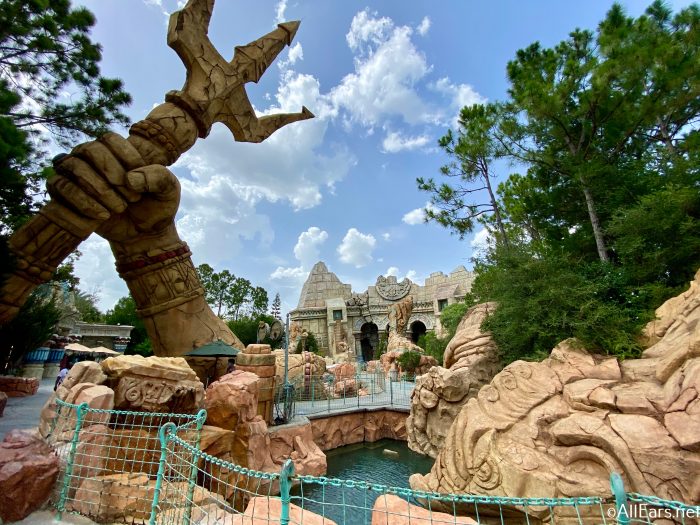 Lost Continent used to also be home to Poseidon's Fury, but that officially closed on May 9th, 2023 to make way for a new attraction.  Universal hasn't released any information on what will become of this area, other than that it will make way for "exciting new experiences for our guests."
SEUSS LANDING
Seuss Landing is based on the works of author Dr. Seuss. The island features several Seuss-themed attractions, especially for small children, including a Green Eggs and Ham Cafe and Circus McGurkus restaurant. As in the books, one of the unique characteristics of this area is that there are almost no straight lines anywhere. Palm trees bent by the winds of Hurricane Andrew were even planted in the area to continue this theme.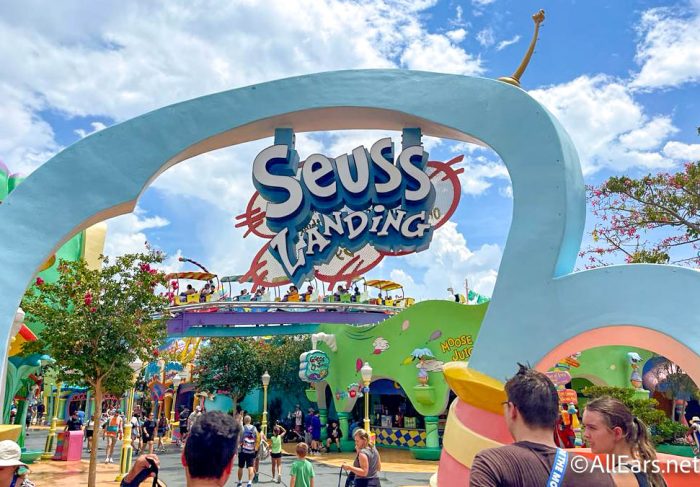 The area is also home to a variety of attractions and merchandise shops.  Merchandise items can be bought from a variety of themed stores, including Cats, Hats & Things, All The Books You Can Read, Snookers & Snookers Sweet Candy Cookers, and Mulberry Street Stores Trading Co.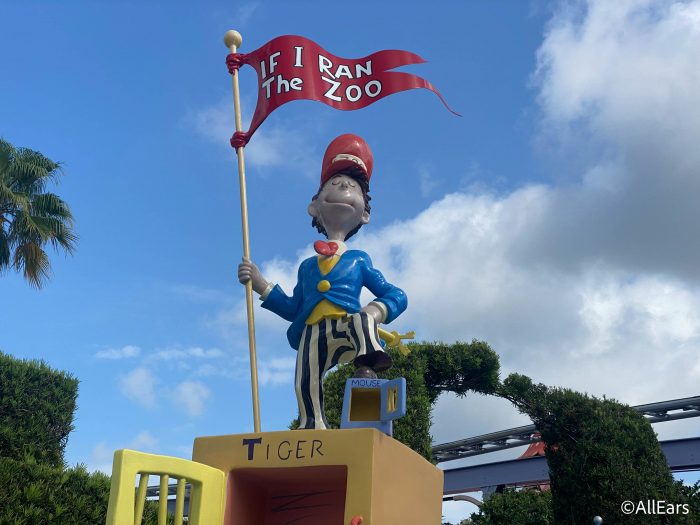 Seuss Landing is where you can find a plethora of family-friendly rides, as you can imagine.  Journey through the story of The Cat in the Hat, take a spin on the Caro-Seuss-el, and don't forget to meet your favorite Seuss character at the Character Zone.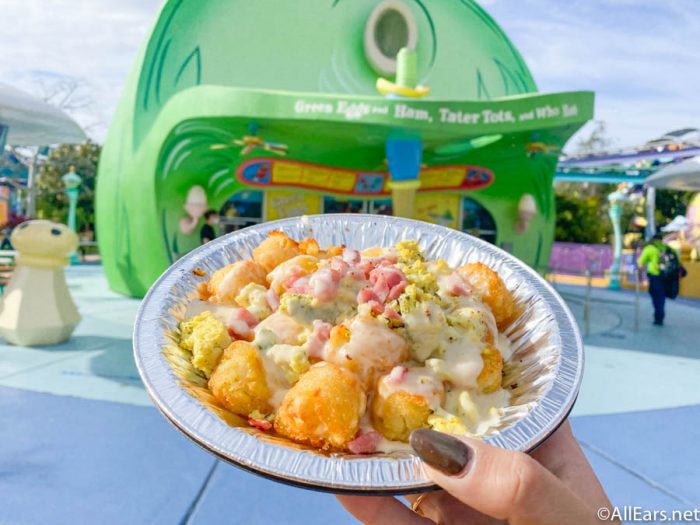 A live-action show entitled Grinchmas Wholiday Spectacular, which retells the story of How the Grinch Stole Christmas is available seasonally.
TOURING TIPS
Islands of Adventure typically opens daily at 9AM and closes at 9PM. Sometimes closing times vary according to the season, with the Park often staying open later during summer months and holiday times.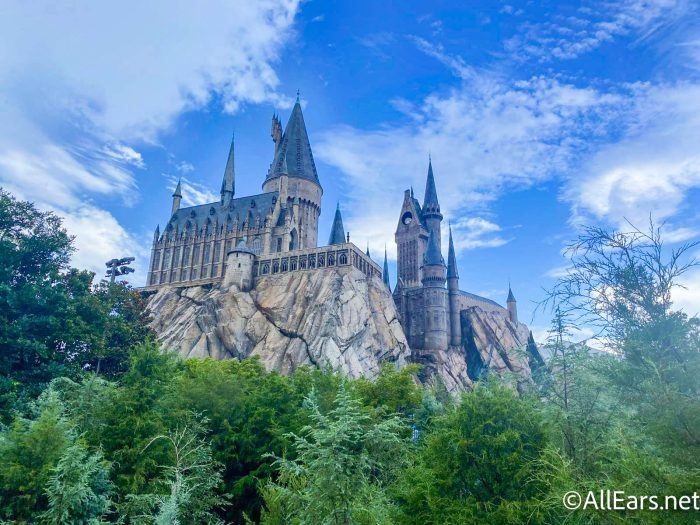 Plan to arrive at the IOA about half an hour before Park opening. Universal resort guests get early entry into the Wizarding World. So, if you're staying at Universal, head to Hogsmeade before the rest of the park opens. If you're not staying at Universal, you can bet that Hogsmeade will already be pretty full with resort guests, so you may want to prioritize other rides like the VeliociCoaster attraction.
With the new addition of Minion Land and the coming addition of DreamWorks Land, this will be a popular park for families and kids, so you'll want to make sure to dedicate plenty of time to the whole park and broaden your scope beyond just Diagon Alley.
SHOPPING
Visit Shopping the Islands At-A-Glance page for info on the various stores around the park.
DINING
Visit Dining at the Islands At-A-Glance for an overview of the main dining options at the park.
KIDS AND CHARACTERS
Islands of Adventure has several opportunities for children to meet and greet their favorite characters.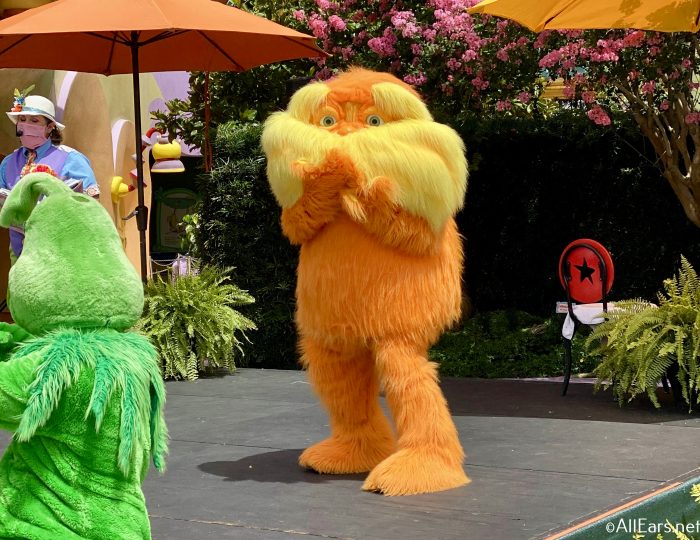 Spiderman
Wolverine
Rogue
Storm
Cyclops
Captain America
Green Goblin
Dr. Doom
Cat in the Hat
Thing 1 and Thing 2
Sam I Am
The Lorax
The Grinch
Popeye
Olive Oyl
Betty Boop
Velociraptor
INTERESTING FACTS
In The Amazing Adventures of Spider-Man attraction, legendary comic book icon and Spider-Man co-creator Stan Lee makes a cameo appearance in the film animation.
The 85-foot plunge at the end of Jurassic Park River Adventure is the longest water descent ever built.
Step on the footprints outside Snookers & Snookers Sweet Candy Cookers, and you'll hear a message from a Sneetch.
In Jurassic Park, the villainous Dennis Nedry hides dinosaur embryos in a container disguised as a can of Barbasol shaving cream. Look out for the can inside the Jurassic Park Discovery Center, tucked away on a shelf.
Stand near the bridge behind Mythos, and you may hear a troll underneath it!