Recipes from Around the *World*
You've just had the most wonderful dinner at your favorite Walt Disney World restaurant. Or you just returned home, and you're craving some Disney World culinary magic. You want to recreate those magical memories, but there's just one problem: you forgot to ask for the recipe!
Well, we're hoping to help you out by posting recipes from around Walt Disney World as we get them. If there's a recipe you've been just dying to try at home, check the list below to see if we have it for you.
If you have a recipe that you've received directly from a Disney restaurant that you'd like to share with us, please click here to submit your recipe. (Please, no close approximations that you've figured out yourself, and no recipes "borrowed" from other websites.)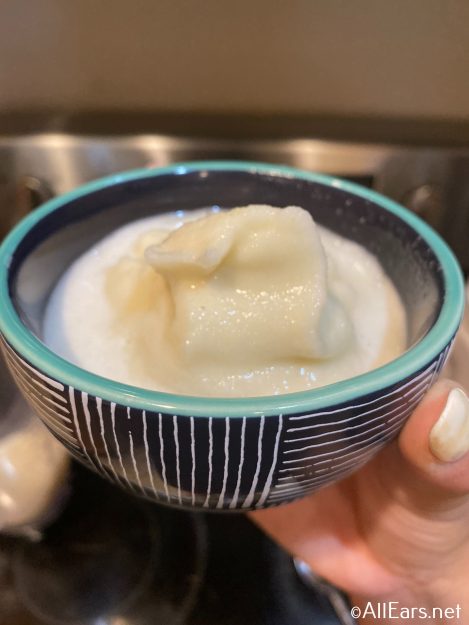 Also note that recipes are presented "as is" — as we receive them from readers or as provided by Disney. Often the translation from mass production to at-home preparation results in variations, but they're always fun to try! Bon appetit!
RECIPE INDEX
Walt Disney World Resorts
Animal Kingdom Lodge
African Fruit Fool (Boma)
African Smoothie (Concierge)
African Stew (Mara)
Apple and Jicama Salad (Boma)
Apple Vinaigrette (Boma)
Banana Bread Pudding (Boma)
Banana Leaf Wrapped Seabass (Boma)
Beef Short Ribs (Sanaa)
Bertina's Pasta Salad Boma)
Black Eye Peas with Ginger Soy Sauce (Boma)
Butternut Squash Soup (Boma)
Butternut Squash Soup (Boma) (updated 2/09)
Carrot Ginger Soup (Boma)
Cassava Cake (Boma)
Chai Cream (Sanaa)
Chai Tea Rice Pudding (Boma)
Chermoula Sauce (Jiko)
Chicken Corn Chowder (Boma)
Chocolate Mousse Crunch (Boma)
Cinnamon Rum Sauce (Boma)
Coca-Cola BBQ Sauce (Boma)
Cocomisu (Boma)
Coconut Carrot Raisin Salad (Boma)
Coconut Curry Cauliflower Soup with Shrimp Dumplings (Boma)
Coconut Curry Sauce (Boma)
Coconut Curry Seafood (Boma)
Coconut Curry Chicken Soup (Boma)
Corn Soup (aka Roasted Corn Chowder) (Jiko)
Couscous Salad (Boma)
Cured Pork Loin (Boma)
Curry Buttermilk Marinade for Shrimp (Jiko)
Durban Chicken (Boma)
Falafel (Boma)
Flank Steak Marinade (Boma)
Flatbreads, Basic and Kalamata Olive (Jiko)
Flourless Chocolate Cake (Boma)
Frunch (Boma)
Fufu (Boma)
Ginger Carrot Soup (Boma)
Green Coriander Chutney (Sanaa)
Ham & Cucumber Salad with Grano (Boma)
Jollof Rice (Boma)
Jungle Juice (Boma)
Jungle Juice (Boma) UPDATED 2012
Kenyan Coffee Tarts (Boma)
Kokonut Rice (Boma)
Kool Slaai (Boma)
Lamb Potjie (Boma)
Lentils and Hearts of Palm Salad (Boma)
Lemon Vinaigrette (Boma)
Lemon Vinaigrette (Jiko)
Lentil and Sausage Soup (Boma)
Macaroni & Cheese (Jiko)
Maize & Sweet Potato Tamales (Jiko)
Mango Lassi (Saana)
Mango Mousse (Boma)
Mango Vinaigrette (Boma)
Mara Salad (The Mara)
Meat Bobotie (Boma)
Melktert (Boma)
Moroccan Chicken Soup (Boma)
Moroccan Seafood Stew (Boma)
Mudslide Martini (Victoria Falls Lounge)
Mulligatawny Soup (Boma)
Mustard Sauce (for prime rib) (Boma)
Naan Bread (Sanaa)
Nut Crusted Salmon (Boma)
Pap Squares (Boma)
Passion Fruit Meringue Tart (Boma)
Paw Paw Paradise Smoothie (Uzima Springs)
Paw Print Brownies (Boma/Mara)
Peanut Butter Rice (Boma)
Pepper Pot Pork (Boma)
Pineapple Upside Down Cheesecake (Boma)
Plantain and Corn Stew (Boma)
Pongu Lumpia (Pineapple Cream Cheese Spring Rolls) (Pongu Pongu at Pandora)
Pork Shoulder (Boma)
Potato Bacon Soup (Boma)
Potato Salad (Boma)
Potatoes with Afritude (Boma)
Pretoria Punch (Boma)
Quinoa (Boma)
Sausage & Biscuit Skillet (Boma)
Seafood Couscous Stew (Boma)
Seafood Gumbo (Boma)
She-Crab Soup (Boma)
Sheeba Sauce (Boma)
Smoked Tomato Bisque (Boma)
South African Red Wine Sauce (Jiko)
Sundried Tomato Chutney (Boma)
Sweet Corn and Spinach Pudding (Boma)
Sweet Potato Pancakes (Boma)
Tamarind BBQ Sauce (Boma)
Tandoori Butter (Jiko)
The Sunriser (Victoria Falls Lounge)
Thuthuntshwane Soup (Vegan Mushroom Soup) (Boma)
Tomato, Cucumber & Red Onion Salad (Jiko)
Tunisian Cous Cous Salad with Chili Cilantro Vinaigrette (Boma)
Vanilla Sauce (Boma)
Vinaigrette Dressings, Apple and Balsamic (Boma)
Watercress Salad (Boma)
Watermelon and Tomato Salad (Boma)
Watermelon Rind Salad (Boma)
White Bean Hummus (Boma)
Zebra Coffee Domes (Boma)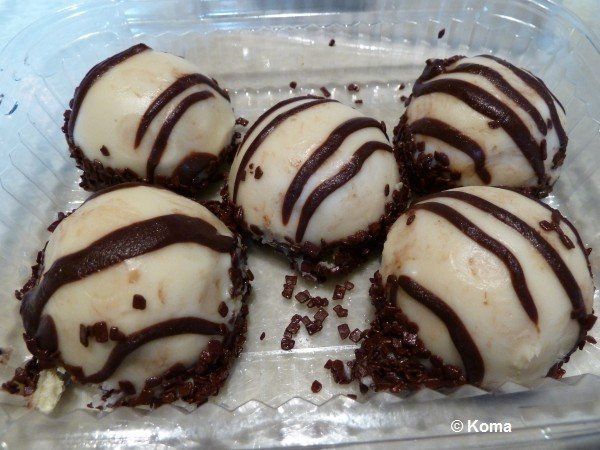 Aulani, a Disney Resort & Spa
Egg White Vegetable Frittata with Macadamia Nut Pesto
Beach Club
Bread Pudding (Cape May Cafe)
Breakfast Pizza (Cape May Cafe)
Broccoli Cranberry Salad (Cape May Cafe Clambake)
Cheese Tortellini with Shrimp (Cape May Cafe Clambake)
Chocolate Cookie Mousse (Capy May Cafe Clambake)
Chorizo and Four-Cheese Scramble (Cafe May Cafe Breakfast)
Fudge Mud Slide (Beaches and Cream)
Fudge Mud Slide (Beaches and Cream) UPDATED March 2011
Mickey Macaroni and Cheese (Cape May Cafe)
New England Clam Chowder (Cape May Cafe Clambake)
Oreo Bon Bons (Cape May Cafe Clambake)
Raspberry Gelato (Beach Club Marketplace)
Tomato Bisque (Cape May Cafe Clambake)
Boardwalk
Ancho Chili Remoulade (Flying Fish Cafe)
Baba Ghanoush (Spoodles)
Boo-Yah Chili (ESPN Club)
Brownie Cheesecake (Boardwalk Bakery)
Brownies (Boardwalk Bakery)
Buffalo Mozzarella & Tomato Panzanella Salad (Spoodles)
Chermoula Dip (Spoodles)
Chocolate Eclairs (Boardwalk Bakery)
Chocolate Pretzels (Boardwalk Bakery)
Cinnamon Yummies (BoardWalk Bakery)
Crispy Chicken Cutlets (Spoodles)
Banana Napoleons (Flying Fish Cafe)
Four Cheese Flatbread (Spoodles)
Hitipi Dip (Spoodles)
Italian Breakfast (Spoodles)
Lasagna Bolognese (Trattoria al Forno)
Lemon Garlic Shrimp (Spoodles)
Olive Tapenade Bread Dip (Spoodles)
Pecan Shortbread Cookies (BoardWalk Bakery)
Peeky Toe Crab Cakes (Flying Fish Cafe)
Plum Galette (Spoodles)
Potato Wrapped Snapper with Creamy Leeks (Flying Fish Cafe)
Prosciutto Frittata (Trattoria al Forno)
Rigatoni Fiesolana (Spoodles)
Sangria (Spoodles)
Tomato Mozzarella Sandwich (Boardwalk Bakery)
Caribbean Beach Resort
Caribbean Pasta (Shutters)
French Toast Bread Pudding with Caramelized Roasted Bananas (Shutters)
Pina CoLAVA (Banana Cabana)
Poolside Lemonade (Banana Cabana)
Spicy Island Wings (Shutters)
Contemporary Resort
Apple Brined Pork Tenderloin (The Wave)
Apple Shooter (California Grill)
Avocado Citrus Salad (The Wave)
Banana Bread Pudding (Chef Mickey's)
Beef Gravy (Chef Mickey's)
Black Bean Chili (The Wave)
Breakfast Pizza (Chef Mickey's)
Challah French Toast (Chef Mickey's)
Cheesy Bacon Potatoes (Chef Mickey's)
Chicken Cacciatore (Chef Mickey's)
Chocolate Lava Cake (California Grill)
Chocolate Souffle (California Grill)
Crisp Rice Cereal Sushi (California Grill)
Garlic Buttered Broccoli with Peppers, Onions and Olives (Chef Mickey's)
Ginger Pumpkin Soup (Contemporary Resort)
Golden Gate Cocktail (California Grill)
Ham, Potato and Scallion Soup (Chef Mickey's)
Honey Crunch Cake (California Grill)
Honey Wing Glaze Sauce (The Wave)
Mickey Mousse Dome (Chef Mickey's)
No-Bake Granola Treats (Contemporary Resort)
Oven-Dried Tomato Flatbread (California Grill)
Parmesan Potatoes (Chef Mickey's)
Parmesan Mashed Potatoes (updated 3/09, Chef Mickey's)
Passion Fruit Mojito (The Wave)
Pork Tamales (Chef Mickey's)
Pork Tenderloin with Polenta (California Grill)
Potato Salad (Chef Mickey's)
Red Wine Butter/Steak Sauce (Concourse Steakhouse)
Salmon and English Pea Risotto (California Grill)
Seasoned Green Beans (Chef Mickey's)
Smoked Tomato Bisque (Chef Mickey's)
Southern Sweet Mashed Potatoes (The Wave)
Strawberry Shortcake Trifle (Chef Mickey's)
Sweet Potato Pancakes (The Wave)
Teriyaki Sauce (California Grill)
Coronado Springs Resort
Green Onion Chimichurri Sauce (Maya Grill)
Fort Wilderness Campground
Hoop Dee Doo Revue Cornbread (Trail's End/Hoop Dee Doo Revue)
Malted Waffles (Trail's End)
Strawberry Shortcake (Hoop-Dee-Doo Musical Revue)
Grand Floridian Resort & Spa
Almond Crusted Cheesecake (Narcoossee's)
Almond Crusted Cheesecake (Narcoossee's) Updated recipe July 2011
Apple Butter (Narcoossee's)
Butternut Squash Bisque (Victoria & Albert's)
Blue Crab and Butternut Squash Soup (Narcoossee's)
Broccoli Slaw (1900 Park Fare)
Caesar Dressing (Narcoossee's)
Calamari (Narcoossee's)
Chocolate Chip Cookies (Grand Floridian Pastry Chefs)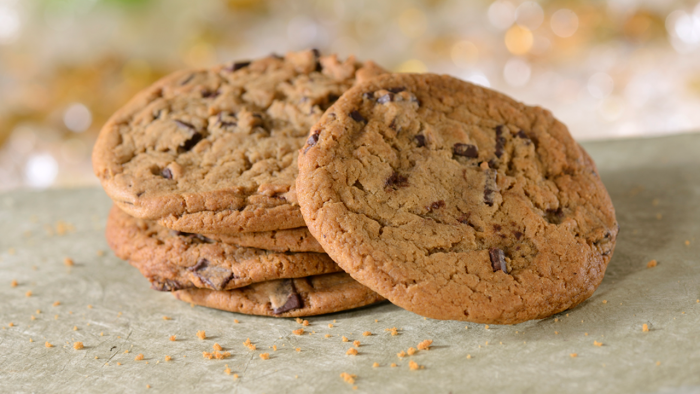 Crispy Crab Cakes (Narcoossee's)
English Trifle (Garden View Lounge)
Gateau of Crab (Citrico's)
Gorgonzola Cheese Tea Sandwich with Pears (Garden View Lounge)
Grilled Pears Sandwich (Garden View Lounge)
Narcoossee's Chowder (Narcoossee's)
Onion Tarts (Garden View Lounge)
Pan-Seared Scallops with Lemongrass Curry Broth, Black Barley & Nightfall Beans (Narcoossee's)
Roast Garlic and Gruyere Cream Soup (Victoria & Albert's)
Roasted Corn Relish (Narcoossee's)
Scallops in Papillote (Narcoossee's)
Scones (Garden View Lounge)
Shrimp and Asparagus Penne Pasta (1900 Park Fare)
Strawberry Soup (1900 Park Fare)
Tomato Basil Cream Soup (Grand Floridian Resort & Spa)
Vanilla Sauce (1900 Park Fare)
Vanilla Souffle (Victoria & Albert's)
White Balsamic Vinaigrette (Grand Floridian Resort & Spa)
Old Key West
Banana Bread Pudding Sundae (Olivia's)
Key Lime Mustard Sauce (Olivia's)
Turtle Krawl (Specialty Beverage) (Olivia's)
Polynesian Village Resort
Ahi Tuna Oscar (Kona Cafe)
Ahi Tuna Sandwich Plate (with Kimchi Slaw) (Kona Cafe)
Barbecue Pork Sandwich (Kona Cafe)
Beef Teriyaki (Kona Cafe)
Bread Pudding ('Ohana)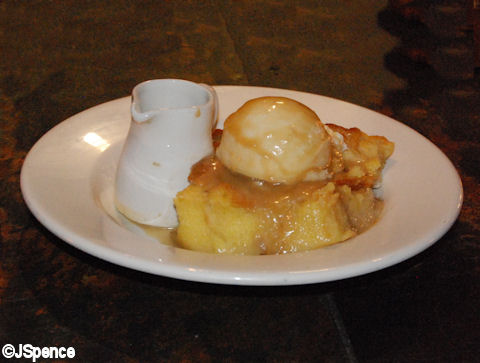 Caramel Creme Brulee (Kona Cafe)
Coconut Almond Chicken (Kona Cafe)
Crab Cakes (Kona Cafe)
Ginger Chicken Marinade (Spirit of Aloha Dinner Show)
Green Beans ('Ohana)
Honey Coriander Wing Sauce ('Ohana)
Honey Lime Dressing ('Ohana)
Kona Chowder (Kona Cafe)
Kilauea Torte (Kona Cafe)
Lilikoi Salad ('Ohana)
Macadamia Pancakes with Macadamia Nut Butter (Kona Cafe)
Mai Tai ('Ohana)
Mango Poppyseed Vinaigrette (Spirit of Aloha Dinner Show)
Marinade for Beef ('Ohana)
Marinated Shrimp ('Ohana)
Maui Scalloped Potatoes ('Ohana)
Passion Fruit Cheesecake ('Ohana)
Peanut Dipping Sauce ('Ohana)
Breakfast Pineapple Bread ('Ohana)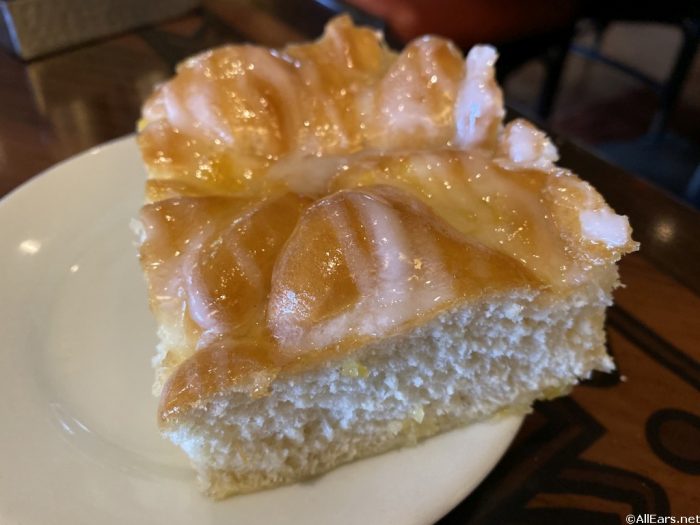 Pineapple Teriyaki Glaze-Yakisoba Noodles ('Ohana)
Potstickers (Kona Cafe)
Samoan (Polynesian Benedict Breakfast Plate)
Spirit of Aloha Rice (Spirit of Aloha Dinner Show)
Stir Fried Noodles ('Ohana)
Tonga Toast (Kona Cafe)
Vegan Noodle Bowl ('Ohana)
Pop Century
Big Bowl Chicken Soup
Black Bean Salad
Buttermilk Fried Chicken
Hula Hoop
Lava Lamp
Tie-Dyed Cheesecake
Shrimp Lo Mein
Twinkie Tiramisu
Port Orleans French Quarter
Beignets (updated 2/28/17)
Collard Greens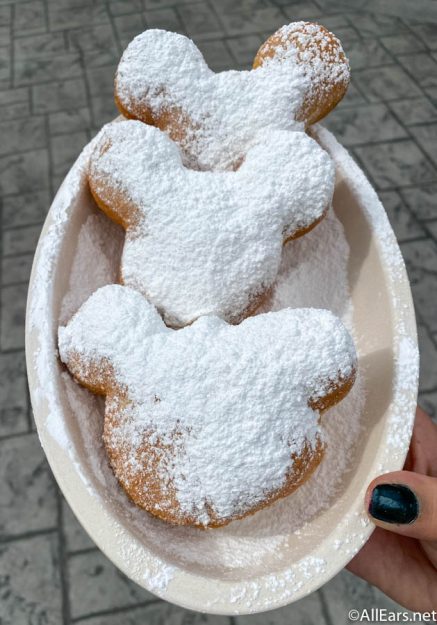 Port Orleans Riverside
Au Gratin Potatoes (Boatwright's)
Crab Soup (Boatwright's)
Memere's French Toast
Sweet Potato Pancakes (Boatwright's)
Saratoga Springs Spa & Resort
Breakfast Potatoes (Artist's Palette)
Saratoga Springs House Salad (Artist's Palette)
Walt Disney World Swan and Dolphin Resort
Apple Spice Cake with Sweet Apple Icing
Braised Chicken Leg, Cheddar Chive Grits and Winter Vegetables
Butter Beer Pudding
Calotte de Boeuf
Ceviche with Avocado Relish
Chef Creek Oysters with Citrus Caviar Mignonette
Chicken Marsala
Chicken Souvlaki with Cucumber Salad, Pita and Tzatziki Sauce
Cioppino
Corned Beef and Cabbage
Country Potato and Cabbage Soup
Dry Rubbed Smoked St. Louis Pork Ribs
Eggnog Pound Cake
Espresso Rubbed Ribeye Steaks with Chimichurri Sauce
Grilled Flank Steak with Fingerling and Brussel Hash
Halibut with Shellfish, Sauteed Spinach and Tomato Sauce
Hamachi Crudo
Hearts of Palm Salad
Homemade Granola Bars
Irish Lamb Stew
Lobster Summer Rolls with Sweet Chili Dipping Sauce
Maple Roasted Hen, Winter Vegetables, Black Mission Figs, Sweet Potato Puree
Mediterranean Chicken
Meyer Lemon Risotto with Shrimp, Scallops and Mascarpone
Pan Seared Duck Breast
Papa a la Huancaina
Peach Cobbler
Pork & Shrimp Rice Paper Rolls
Pumpkin Delight
Pumpkin Crusted Veal Loin
Rotisserie Chicken
Saffron Tagliatelle
Salmon and Sauteed Truffle Oil Mushrooms
Sea Scallops with Creamed Leek Potatoes
Simply Spiced Butter Cookies
Southern Black Eyed Peas
White Bean Soup
Wilderness Lodge
Banana Bread French Toast with Bananas Foster Sauce (Whispering Canyon Cafe)
Berry Cobbler (Artist Point)
Captain's Mai Tai (Territory Lounge)
Captain's Rum Runner (Territory Lounge)
Cornbread (Whispering Canyon Cafe)
Green Garlic Emulsion (Artist Point)
Katie Coyote's Grilled Chicken Pasta (Whispering Canyon Cafe)
Little Nutty Salad with Roasted Walnut Vinaigrette (Whispering Canyon Cafe)
Maple Chicken Wing Sauce (Territory Lounge)
Mashed Potatoes (Whispering Canyon Cafe)
Potato-Chive Pot Stickers (Artist Point)
Pumpkin Milkshakes (Artist Point)
Sausage Gravy (Whispering Canyon Cafe)
Skyy Berry Martini (Territory Lounge)
Smoky Portobello Mushroom Soup (Artist Point) UPDATED 2010 vegetarian version
Smoky Portobello Mushroom Soup (Artist Point) ORIGINAL version
Strawberry Banana Bread (Whispering Canyon Cafe)
Sweet Ancho Chili Wings (Whispering Canyon Cafe)
Sweet Potato and Hazelnut Gratin (Artist Point)
Sweet Potato Gnocchi with Brown Butter (Artist Point)
Tillamook Mac and Cheese with Maytag Crust (Artist Point)
Triple Chocolate Moose Stampede (Whispering Canyon Cafe) UPDATED Jan. 2011
Yacht Club
Chili (Yacht & Beach Club Resorts)
Cornbread (Yacht & Beach Club Resorts)
Cosmopolitan (Yachtsman Steakhouse)
New England Blueberry Blast
New England Clam Chowder (Yacht & Beach Club Resorts)
New York Strip Steak Marinated in Bourbon (Yachtsman Steakhouse)
Animal Kingdom
BBQ Sauce and Rub (Flame Tree Barbecue)
Cape Malay Lamb Curry (Tusker House)
Cheesy Potatoes (Donald's Breakfastosaurus – now discontinued)
Chickpea, Cucumber & Tomato Salad (Harambe Marketplace)
Corn Beef (Tusker House)
Corn Chowder (Tusker House)
Couscous (Tusker House)
Green Beans with Carrots (Tusker House)
Jollof Rice (Tusker House)
Jungle Juice (Tusker House)
Mango Chutney (Tusker House)
Mealie Pap (Tusker House)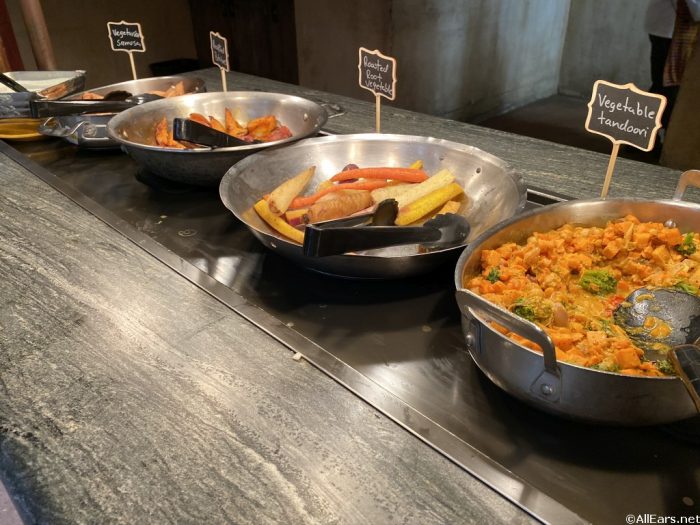 Orzo Pasta (Tusker House)
Roasted Potatoes (Tusker House)
Spicy Potato and Pea Samosa (Tusker House)
Disneyland
Mint Julep (New Orleans Square)
Monte Cristo Sandwich (Blue Bayou)
Disney's Hollywood Studios
Artichoke-Spinach Dip (Sci Fi Dine-In Theater)
Asian Salad (ABC Commissary)
Banana Toffee Mousse on Cocoa Crunch (Hollywood Brown Derby)
Banana White Chocolate Toffee Tower (Hollywood Brown Derby)
Bleu Cheese Vinaigrette (Sci Fi Dine-In Theater)
Blue "Glow-tini" (50's Prime Time Cafe)
BLT Soup (Sci-Fi Dine-In Theater)
Carrot Cake Cookie (Writer Stop)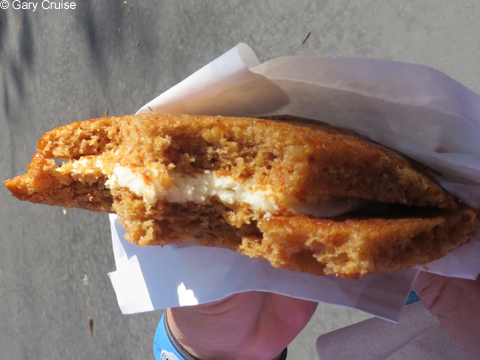 Chocolate Peanut Butter Cake (Sci-Fi Dine In Theater)
Cobb Salad with French Dressing (Hollywood Brown Derby)
Creamed Corn Spoon Bread (Hollywood & Vine)
Cucumber Salad (Sci Fi Dine-In Theater)
Four Cheese Sauce (Mama Melrose's Ristorante Italiano)
Fresh Mozzarella Tomato Stack (Mama Melrose 's Ristorante Italiano)
Fried Boursin Cheese (50's Prime Time Cafe)
Gazpacho del Sol (Hollywood Brown Derby)
Grapefruit Cake (Hollywood Brown Derby)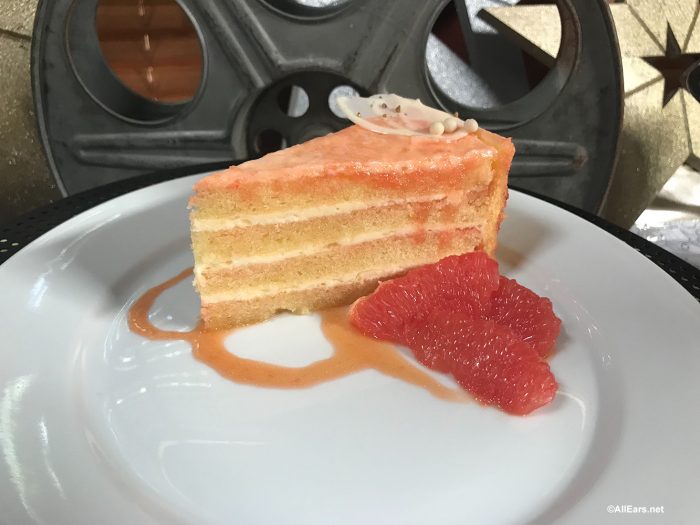 Jack Jack's Num Num Cookies (Municiberg Snack Stand)
Minestrone Soup (Mama Melrose's Ristorante Italiano)
Mixed Greens Salad (Mama Melrose's Ristorante Italiano)
Mom's Meat Loaf (50's Prime Time Cafe)
Oreo Milkshake (Sci-Fi Dine In Theater)
Oven Baked Chicken Parmesan (Mama Melrose's Ristorante Italiano)
PB & J Shakes (50's Prime Time Cafe)
Penne Alla Vodka (Mama Melrose's Ristorante Italiano)
Pot Roast (50's Prime Time Cafe)
Sauteed Shrimp Pasta (50's Prime Time Cafe)
Seared Marinated Tofu (Sci-Fi Dine In Theater)
7-Bean Beef Chili (Sci-Fi Dine-In Theater)
Sci-Fi Shrimp Pasta (Sci-Fi Dine In Theater)
Shrimp Penne Pasta (Sci-Fi Dine-In Theater)
S'mores (50's Prime Time Cafe)
Sterling Silver Pork Chop (Hollywood Brown Derby)
Sugar Frosted Fruit Bites (Flurry of Fun)
Sun-Dried Tomato and Roasted Garlic Spread (Mama Melrose's Ristorante Italiano)
Thai Noodle Bowl (Hollywood Brown Derby)
Turkey Pot Roast (Hollywood & Vine)
Wood-Fired Grilled Shrimp with Four-Cheese Sauce and Pasta (Mama Melrose's Ristorante Italiano)
Woody's Lunch Box Tarts (Woody's Lunch Box)
Epcot — Future World
Bailey's and Jack Daniels Mousse (Coral Reef Restaurant, The Seas with Nemo & Friends)
Blackened Catfish with Grits (Coral Reef Restaurant, The Seas with Nemo & Friends)
Butterfinger Cheesecake (Sunshine Seasons, The Land)
California Gold Dessert (Coral Reef Restaurant, The Seas with Nemo & Friends)
Caramelized Mashed Potatoes (Garden Grill Restaurant, The Land)
Chip's Sticky Bun Bake (Garden Grill Restaurant, The Land)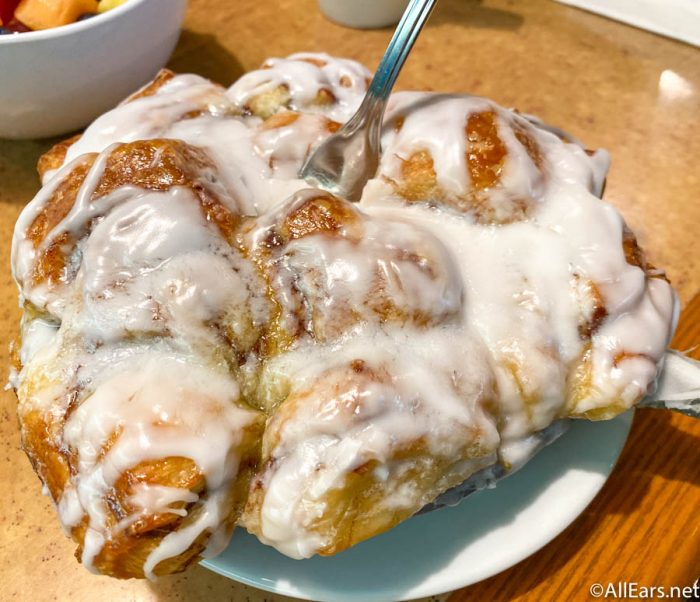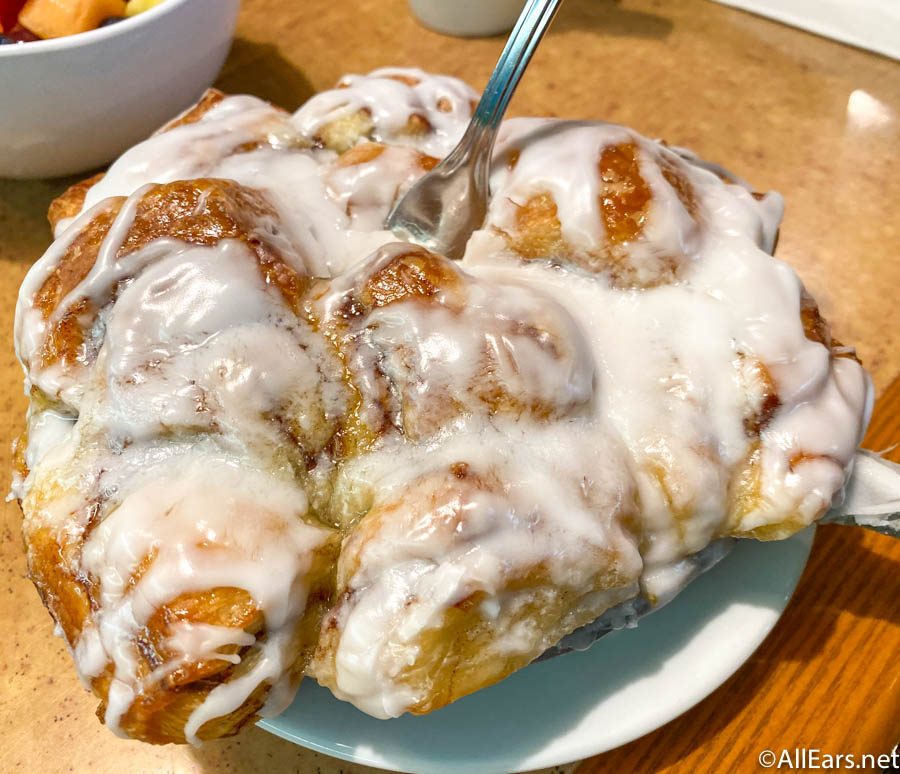 Coconut Custard Tart (Fountain View Bakery)
Cornbread and Apple Stuffing (Garden Grill Restaurant, The Land)
Cranberry Relish (Garden Grill Restaurant, The Land)
Creamy Lobster Soup (Coral Reef Restaurant, The Seas with Nemo & Friends)
Croissant Berry Pudding (Sunshine Seasons, The Land)
Curry Corn Soup (Coral Reef Restaurant, The Seas with Nemo & Friends)
Flank Steak Marinade (Garden Grill Restaurant, The Land)
Fried Catfish (Garden Grill Restaurant, The Land)
Fruit Tulips (Fountain View Bakery)
Grilled Mahi-Mahi with Rock Shrimp and a Coconut-Lime Sauce (Coral Reef Restaurant, The Seas with Nemo & Friends)
Herb Vinaigrette (Garden Grill Restaurant, The Land)
Honey Sherry Vinaigrette (Garden Grill Restaurant, The Land)
Jasmine Cashew Rice (Coral Reef Restaurant, The Seas with Nemo & Friends)
Key Lime Vinaigrette (Coral Reef Restaurant, The Seas with Nemo & Friends)
Lentil Salad (Sunshine Seasons, The Land)
Mahi Mahi with Israeli Couscous (Coral Reef Restaurant, The Seas with Nemo & Friends)
Malibu Beurre Blanc (Coral Reef Restaurant, The Seas with Nemo & Friends)
Orange Blossom Honey Butter (Garden Grill Restaurant, The Land)
Potato Casserole (Garden Grill Restaurant, The Land)
Pineapple Chutney (Coral Reef Restaurant, The Seas with Nemo & Friends)
Peanut Butter Playdough (Coral Reef Restaurant, The Seas with Nemo & Friends)
Pumpkin Soup (Sunshine Seasons, The Land)
Ranch Style Dressing Mix (Garden Grill Restaurant, The Land)
Raspberry Stampede (Coral Reef, The Seas with Nemo & Friends)
Rocky Mountain Mudslide (Coral Reef, The Seas with Nemo & Friends)
Steak Flatbread (Sunshine Seasons, The Land)
Sunflower Seed Bread (Garden Grill Restaurant, The Land)
Strawberry Shortcake (Sunshine Seasons, The Land)
Tomato Bisque (Sunshine Seasons, The Land)
Vanilla Bread Pudding (Garden Grill Restaurant, The Land)
Epcot — World Showcase
Apple Strudel (Biergarten, Germany)
Atlantic Salmon Filet (Restaurant Akershus, Norway)
Bechamel Sauce (Tutto Italia, Italy)
Beef Barley Soup (Le Cellier, Canada)
Beef Brewat Rolls (Restaurant Marrakesh, Morocco)
Beef Shish Kebabs (Restaurant Marrakesh, Morocco)
Beef Short Ribs (Chefs de France, France)
Bienenstich (Biergarten, Germany)
Black Forest Cake (Biergarten, Germany)
Blood Orange Margarita (La Cava del Tequila, Mexico)
Bolognese Sauce (Tutto Italia, Italy)
Braised Red Cabbage (Biergarten, Germany)

Brochette of Chicken (marinated chicken on skewers) (Restaurant Marrakesh, Morocco)
Breakfast Potato Casserole (Restaurant Akershus, Norway)
Canard au Miel, Haricots Vert et Pommes de Terre Douce (Chefs de France)
Canton Beef (Nine Dragons Restaurant, China)
Cantucci (Via Napoli, Italy)
Cauliflower Mashed Potatoes (Restaurant Akershus, Norway)
Cauliflower Soup (Kringla Bakeri og Cafe & Restaurant Akershus, Norway)
Cheddar Cheese Soup (Le Cellier, Canada)
Cheddar Cheese Soup (Le Cellier, Canada) UPDATED VERSION 8/09
Cheddar Cheese Soup (Le Cellier, Canada) UPDATED VERSION 11/10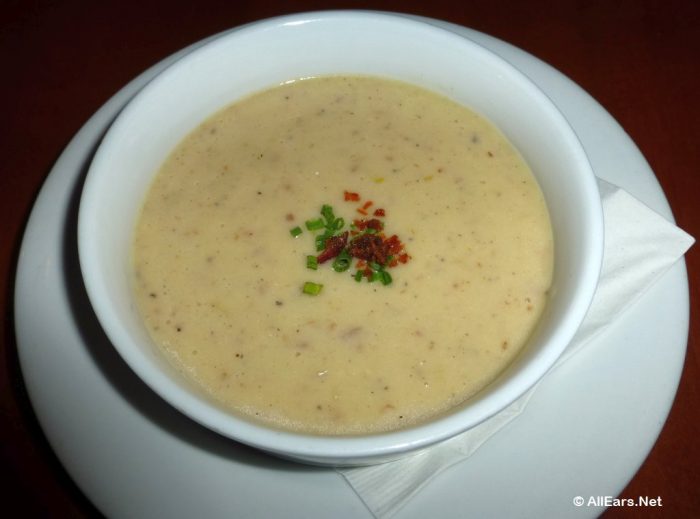 Chicken Bastilla (Restaurant Marrakesh, Morocco)
Chicken and Leek Pie (Rose & Crown, United Kingdom)
Chicken Salad (Restaurant Akershus, Norway)
Chocolate Canadian Club Cake (Whiskey Cake) (Le Cellier, Canada)
Chocolate Mousse (Chefs de France, France)
Chocolate Mousse (Le Cellier, Canada)
Chocolate Mousse Cake (Kringla Bakeri og Cafe, Norway)
Christmas Bread (Akershus, Norway)
Cottage Pie (Rose & Crown Pub, United Kingdom)
Couscous Mrouzia (Restaurant Marrakesh, Morocco)
Couscous Salad (Restaurant Marrakesh, Morocco)
Crab Flan (Le Cellier, Canada)
Cream Cheese Mashed Potatoes (Le Cellier, Canada)
Duck Confit (Le Cellier, Canada)
Fettuccine Alfredo (L'Originale Alfredo di Roma, Italy – now closed)
Filet Mignon (Le Cellier, Canada)
Fresh Pasta (Tutto Italia, Italy)
Frikadelle (Biergarten, Germany)
Garlic Buttered Broccoli (Restaurant Akershus)
General Tso's Chicken (Nine Dragons, China)
Ginger Dressing (Teppanyaki, Japan – now closed)
Ginger Sauce (Teppan Edo, Japan)
Gnocchi with Spinach and Gorgonzola Cream Sauce (Tutto Italia, Italy)
Goat Cheese Appetizer (Restaurant Marrakesh, Morocco)
Gratin de Macaroni (Chefs de France, France)
Guinness Cake Mix (Rose & Crown, United Kingdom)
Guinness Stew (Rose & Crown, United Kingdom)
Habibi Daquiri (Drink & Snack Stand, Morocco)
Heavenly Clouds (Nine Dragons Restaurant, China)
Honey Sesame Chicken (Nine Dragons Restaurant, China)
Italian Margarita (Alfredo di Roma, Italy)
Jasmina Salad (Restaurant Marrakesh, Morocco)
Kjottkaker (Royal Akershus Banquet Hall, Norway)
Kringle (Kringla Bakeri og Cafe, Norway)
Lamb Tagine (Restaurant Marrakesh, Morocco)
Lasagna al Forno (Tutto Italia, Italy)
Leek and Jarlsburg Cheese Soup (Royal Akershus Banquet Hall, Norway)
Lemon Chicken (Restaurant Marrakesh, Morocco)
Lemon Tart (Rose and Crown, United Kingdom)
Lentil Salad (Biergarten, Germany)
Lentil Salad (Restaurant Marrakesh, Morocco)
Macaroni Salad (Biergarten, Germany)
Maple BBQ Sauce (Le Cellier, Canada)
Maple Creme Brulee (Le Cellier, Canada)
Maple Glazed Salmon (Le Cellier, Canada)
Maple Glazed Salmon (updated 5/08, Le Cellier, Canada)
Mixed Field Greens (Le Cellier, Canada)
Moroccan Cucumber and Tomato Salad (Restaurant Marrakesh, Morocco)
Moroccan Meatballs (Tangierine Cafe, Morocco)
Moroccan Roast Lamb (Restaurant Marrakesh, Morocco)
Moroccarita (Drink & Food Stand, Morocco)
Mushroom Medley (Rose & Crown, United Kingdom)
Mushroom Risotto (Le Cellier, Canada)
Mustard Sauce (Teppan Edo, Japan)
Napoleon (Boulangerie Patisserie, France)
Nudel Gratin (Biergarten, Epcot)\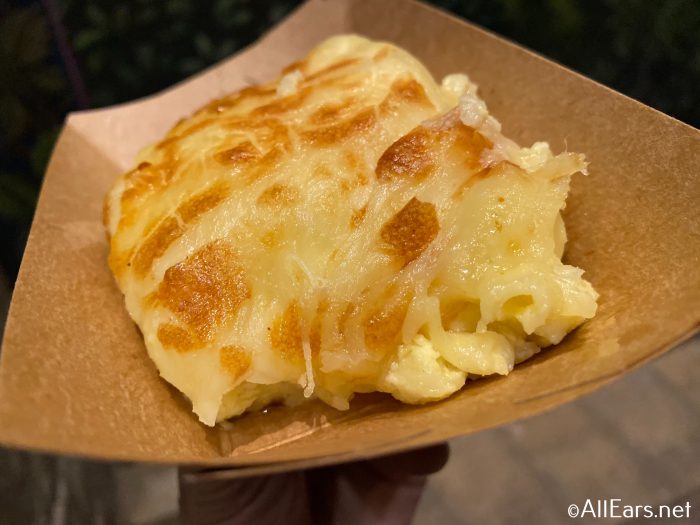 Orange-Horseradish Chicken Salad (Restaurant Akershus, Norway)
Peach Cobbler (Liberty Inn, American Adventure)
Pomegranate Cosmopolitan (Tutto Italia, Italy)
Pomodoro Sauce (Tutto Italia, Italy)
Potato Dumplings (Biergarten, Germany)
Potato Leek Soup (Rose & Crown, United Kingdom)
Potato Leek Soup (updated 6/08, Rose & Crown, United Kingdom)
Queso Fundido (San Angel Inn, Mexico)
Princess Cake (Royal Akershus Banquet Hall, Norway)
Raspberrry Sorbet (Le Cellier, Canada)
Rice Cream (Norway Pavilion)
Ring Cake (Kringla Bakeri og Cafe, Norway)
Roasted Mushroom Salad (Royal Akershus Banquet Hall, Norway)
Roasted Pecan and Roasted Shallot Vinaigrette (Le Cellier, Canada)
Rote Grutze (Biergarten, Germany)
Sangrita (La Cava del Tequila, Mexico)
Sauteed Prince Edward Island Mussels (Le Cellier, Canada)
Schnitzel with Tomato and Mushroom Sauce (Biergarten, Germany)
Seafood Bastilla (Restaurant Marrakesh, Morocco)
Seafood Chowder (Royal Akershus Banquet Hall, Norway)
Seared Chicken with Braised Greens and Mustard jus (Le Cellier, Canada)
Smoked Salmon and Crab Timbale (Le Cellier, Canada)
Sopa Azteca (San Angel Inn, Mexico)
Soupe a L'Oignon (Bistro de Paris, France)
Spatzle and Cheese Spatzle (Biergarten, Germany)
Sticky Toffee Pudding (Rose & Crown, United Kingdom)
Strawberry Fraisier Cake (Chefs de France, France)
Steamed Pork Dumplings – Shanghai Xiaolongbao (Nine Dragons, Epcot)
Sukiyaki (Yakitori House, Japan)
Sweet Corn Polenta (Le Cellier, Canada)
Three Onion Soup (Le Cellier, Canada)
Tomato Confit (Le Cellier, Canada)
Tomato Salad (Biergarten, Germany)
Torontopolitan (Le Cellier, Canada)
Vine Ripened Tomato Stack (Le Cellier, Canada)
Welsh Dragon (Rose & Crown, United Kingdom)
White Chocolate Cappuccino Cheesecake (Royal Akershus Banquet Hall, Norway)
Wurst Salad (Biergarten, Germany)
Epcot Flower & Garden Festival Recipes
Beef Brisket Burnt Ends Hash (THE SMOKEHOUSE: Barbecue and Brews '19)
Berry Buckle (Berry Basket '17)
Frushi (Hanami – Japan '13)
Jamaican Braised Beef with Pigeon Pea Rice (La Isla Fresca '19)

Piggylicious Cupcake (THE SMOKEHOUSE '15)
Roasted Corn Salad (THE SMOKEHOUSE: Barbecue and Brews '16)
Tarte a L'Onion Alsacienne (Fleur de Lys '20)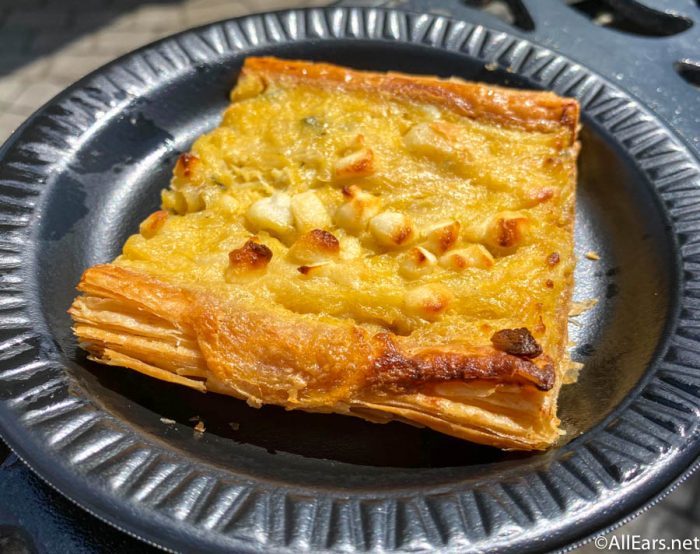 Tres Leches Cake (Culinary Team at Epcot for Cinco de Mayo '17)
Urban Mary (Urban Farms Eats '17)
Epcot Food & Wine Festival Recipes
Albondigas (Spain, Food and Wine Festival '06)
Alsatian Onion Tart (France, Food and Wine Festival)
Alfajores de Lúcuma (Peru, Food and Wine Festival '07)
Arroz Con Pato (Peru, Food and Wine Festival '07)
Asopao de Pollo (Puerto Rico, Food and Wine Festival '11)
Baklava (Greece, Food and Wine Festival '00)
Beef Bites with Chocolate, Old Piedmont Style (Italy, Food and Wine Festival '03)
Beef Short Ribs with Mashed Potatoes (France, Food and Wine Festival '09)
Beef Skewers (Argentina, Food and Wine Festival '07)
Belgian Waffles with Berry Compote and Whipped Cream (Belgium, Food and Wine Festival '10)
Bread Pudding (Louisiana, Food and Wine Festival '08)
Camaron con Pebre (Chile, Food and Wine Festival '07)
Candy ForYa Roll (Candy Sushi, Food and Wine Festival '18)

Dynamite Twix® Roll (Candy Sushi, Food and Wine Festival '18)

Taste The Rainbow Roll (Candy Sushi, Food and Wine Festival '18)

Causa de Cangrejo (Peru, Food and Wine Festival '07)
Chicken Sha Cha with Peanut Sauce (China, Food and Wine Festival '02)
Chorizo and Chicken (Pollo) Quesadilla (Mexico, Food and Wine Festival '02)
Coconut Tarts (Southeast Asia, Food and Wine Festival '99)
Corned Beef with Wilted Cabbage and Blue Cheese (Ireland, Food and Wine Festival '04)
Crawfish Etouffee (Louisiana, Food and Wine Festival '08)
Crawfish Etouffee (Louisiana, Food and Wine Festival '09)
Creamy Chick Pea and Bacon Pie (Chile & Argentina, Food and Wine Festival '02)
Crema Catalana (Spain, Food and Wine Festival '09)
Custard Kiwi Roll (New Zealand, Food and Wine Festival '05)
Dan Dan Noodles (China, Food and Wine Festival '03)
Dark Chocolate Sensation Mini-Cupcakes (Dessert Kiosk, Food and Wine Festival '10)
Dulce de Leche (Argentina, Food and Wine Festival '07)
Durban Spiced Chicken on Sugar Cane Skewer (South Africa, Food and Wine Festival '02)
Flourless Chocolate and Hazelnut Cake (Piemonte, Italy, Food and Wine Festival '04)
Garlic Shrimp with Tomatoes, Lemon, and Broccoli Rabe (Australia, Food and Wine Festival '13)
Goat Cheese and Tomato Tarts (France, Food and Wine Festival '03)
Godiva Iced Coffee (Belgium, Food and Wine Festival, '11)
Gravlax Lefse Rolls (Scandinavia, Food and Wine Festival '04)
Grilled Lamb Chops with Red Wine Sauce (Australia, Food and Wine Festival '09)
Grilled Sirloin with Chimichurri Sauce and Mashed Boniato (Argentina, Food and Wine Festival '09)
Grilled Verlasso Salmon with Quinoa Salad and Arugula (Patagonia, Food and Wine Festival '14)
Lamb Slider (New Zealand, Food and Wine Festival '08)
Lobster and Corn Chowder (United States, Food and Wine Festival '03)
Lobster and Scallop Fisherman's Pie (Ireland, Food and Wine Festival '09)
Kheer (India, Food and Wine Festival '05)
Maine Lobster Roll (United States, Food and Wine Festival '08)
Mango Lassi (India, Food and Wine Festival '09)
Mango Mousse (India, Food and Wine Festival '08)
Maple Walnut Fudge (Canada, Food and Wine Festival '04)
Marrakesh Combo (Morocco, Food and Wine Festival '99)
Marinated Strawberries with Basil (Argentina, Food and Wine Festival '06)
Meat Pie (Australia, Food and Wine Festival '02)
Mezes: Cucumber and Tomato Salad (Turkey, Food and Wine Festival '07)
Mezes: Patlican Salatasi (Eggplant Salad) (Turkey, Food and Wine Festival '07)
Moqueca (Shrimp Stew with Coconut Milk) (Brazil, Food and Wine Festival '18)

Moussaka (Greece, Food and Wine Festival '05)
Mushroom Soup (Austria, Food and Wine Festival '09)
Mussels in Roasted Garlic Cream Sauce (Belgium, Food and Wine Festival '10)
Paella (Spain, Food and Wine Festival '99)
Papas Rellenas with Roasted Corn Relish (Peru, Food and Wine Festival '04)
Pavé de Maracujá (Passion Fruit Mousse Cake) (Brazil, Food and Wine Festival '09)
Pear Streusel Pudding Cake (Dessert Kiosk, Food and Wine Festival '10)
Pepper Bacon Mac & Cheese (Active Eats '15)
Pita Bread (Greece, Food and Wine Festival '00)
Polish Wild Mushroom Soup (Poland, Food and Wine Festival '08)
Pork Goulash Pierogi (Poland, Food and Wine Festival '15)
Pork Souvlaki with Tzatziki Sauce (Greece, Food and Wine Festival '00)
Potato and Leek Soup (Ireland, Food and Wine Festival '08)
Praline Bread Pudding with Bourbon-Carmel Sauce (Lousiana, Food and Wine Festival '09)
Pumpkin Mousse Trifle with Cranberries and Apricot-Orange Sauce (Hops and Barley, United States, Food and Wine Festival '11)
Rava Mosali Dosai with Sambhar (India, Food and Wine Festival '09)
Red Snapper in Escabeche (Spain, Food and Wine Festival '09)
Roasted Vegetable Burrito (Disney California Adventure Food and Wine Festival '16)
Root Vegetables Infused with Coconut Milk (South Africa, Food and Wine Festival '08)
Rum Raisin Gugelhopf (Dessert & Champagne, Food and Wine Festival '09)
Sam Adams Chocolate Cream Stout Cake (Hops and Barley Market, Food and Wine Festival '05)
Sangria Flan (Spain, Food and Wine Festival '03)
Sauteed Shrimp with Lime and Ginger Chutney (Wild and Wonderful Florida, Food and Wine Festival '05)
Seafood Gumbo (Louisiana, Food and Wine Festival '08)
Seared Sea Scallops and Vegetable Slaw (New Zealand, Food and Wine Festival '09)
Spanakopita (Greece, Food and Wine Festival '05)
Spiced Beef Ravioli with Yogurt and Paprika Butter (Turkey, Food and Wine Festival '07)
Spicy Ethiopian Stew (Africa, Food and Wine Festival '17)
Strawberry and Mango Salad with Cilantro (Chile, Food and Wine Festival '07)
Steakhouse Blended Burger (Earth Eats Marketplace, Food and Wine Festival '18)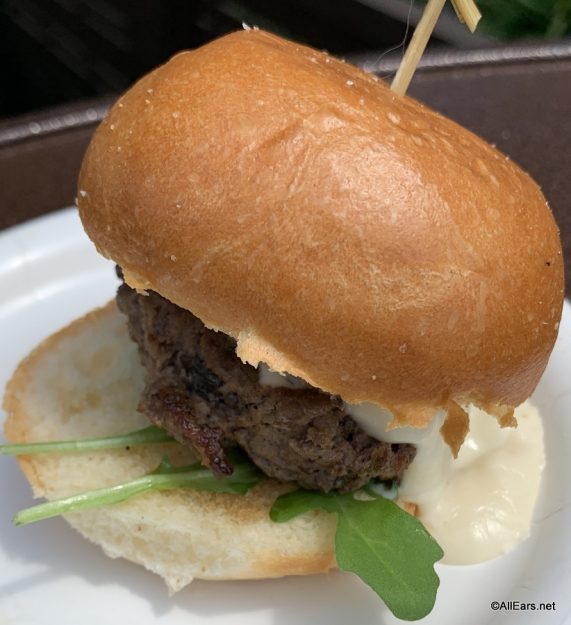 Strawberry Angel Verrine (Dessert Kiosk, Food and Wine Festival '10)
Tomatican con Manchego (Chile, Food and Wine Festival '07)
Tortilla – Onion and Potato Omelette (Spain, Castillo y Leon, Food and Wine Festival '05)
Vegetable Couscous (Morocco, Food and Wine Festival '04)
Vegetable Sushi Roll (Japan, Food and Wine Festival '99)
Warm Chocolate Lava Cake with Bailey's Ganache (Ireland, Food and Wine Festival '09)
Warm Chocolate Pudding with Kerrygold® Irish Cream Liqueur Custard (Ireland, Food and Wine Festival '15)
Epcot Festival of the Holidays Recipes
Pecan Maple Bark (Canada Popcorn Cart '16)
Epcot International Festival of the Arts Recipes
Pop'd Art: Sugar Cookie with Chocolate Hazelnut Filling (Pop Eats '17)
Magic Kingdom
Amber Waves of Grain (Liberty Tree Tavern)
Ancho Chili Rubbed Salmon (Crystal Palace – dinner)
Apple Cobbler (Liberty Tree Tavern)
Apple Crisp Cake (Liberty Tree Tavern)
Artichoke Dip (Tony's Town Square)
Au Gratin Macaroni (Mac and Cheese) (Be Our Guest)
Au Gratin Potatoes (Cinderella's Royal Table breakfast)
Banana Bread Pudding (Crystal Palace)
Blueberry Cheese Buckle (Cinderella's Royal Table)
Breakfast Lasagna (Crystal Palace)
Breakfast Potato Casserole (Crystal Palace)
Broccoli with Puri-Puri and Key Lime Ponzu (Crystal Palace – dinner)
Butternut Squash Soup (Tony's Town Square)
Cape Cod Chicken (Liberty Tree Tavern)
Caramel Apple Tart (Pie) (Liberty Tree Tavern)
Chicken Florentine Calzone (Tony's Town Square)
Chocolate Lava Cake (Liberty Tree Tavern)
Chicken Parmigiana (Tony's Town Square)
Cinderella's Cheese French Toast (Cinderella's Royal Table breakfast)
Clam Chowder (Liberty Tree Tavern)
Coconut Flan (Crystal Palace)
Colony Salad, House Seasoning and Honey-Shallot Vinaigrette (Liberty Tree Tavern)
Cornbread Stuffing (Liberty Tree Tavern)
Crab Cakes (Liberty Tree Tavern)
Earl's Poulet with Spinach & Garlic Bread Pudding (Cinderella's Royal Table)
Edamame Salad (Crystal Palace)
Eggplant Rollatini (Tony's Town Square Restaurant)
Figaro Fries (Pinocchio Village Haus)
Fire Roasted Corn Spoon Bread (Crystal Palace – dinner)
Flank Steak Marinade (Liberty Tree Tavern)
Freedom Pasta (Liberty Tree Tavern)
French Toast Loaf (Main Street Bakery)
Garlic Beans (Liberty Tree Tavern)
German Potato Salad (Plaza Restaurant)
Gluten, Dairy, and Egg-Free Meatballs (Tony's Town Square)
Gourmet Double Chocolate Chunk Cookies (Main Street Bakery)
Green Beans (Cosmic Ray's Starlight Cafe)
The Grey Stuff (Be Our Guest Restaurant)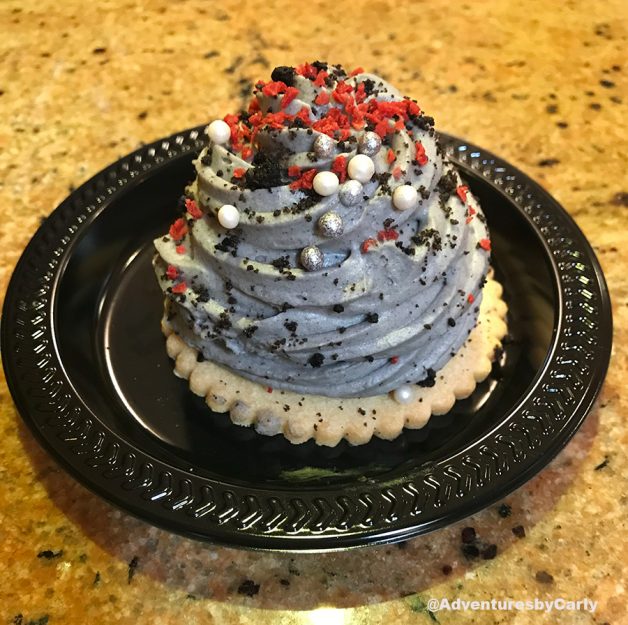 Gruyere Cassoulette (Cinderella's Royal Table)
Honey Butter (Various Restaurants)
Lasagna (Tony's Town Square)
Lemon Ice Cream (Cinderella's Royal Table)
Lemon Panna Cotta and Cannoli (Tony's Town Square)
Lemon Squares (Crystal Palace)
Lighthouse Sandwich (Columbia Harbour House)
Macaroni and Cheese (Cinderella's Royal Table)
Mango Flan (Crystal Palace)
Major Domo's Favorite Pie with Red-Skinned Potatoes (Cinderella's Royal Table – Lunch)
Mediterranean Chicken (Crystal Palace)
Ooey Gooey Toffee Cake (Liberty Tree Tavern)
Pasta di Fortunata (Crystal Palace)
Pineapple Dole Whip (Aloha Isle)
Pistachio Creme Brulee (Tony's Town Square)
Pot Roast (Liberty Tree Tavern)
Potato Leek Soup (Be Our Guest)
Potato Salad (Crystal Palace)
Puffed French Toast (Crystal Palace)
Roasted Beet Salad (Crystal Palace)
Roasted Potatoes and Chianti Butter (Tony's Town Square)
Root Mashed Potatoes (Cinderella's Royal Table)
Royal Poulet (Cinderella's Royal Table)
Sally Lunn Rolls (Liberty Tree Tavern)
Sauteed Shrimp and Scallops with Creamy Lobster Sauce (Be Our Guest)
Shrimp, Heart of Palm & Quinoa Salad (Crystal Palace)
Shu Mai (Jungle Skipper Canteen)
Stilton and Potato Quiche (Cinderella's Royal Table)
Strawberry Vinaigrette (Liberty Tree Tavern)
Sundried Tomato Pesto (Tony's Town Square)
Sweet Potato Salad (Crystal Palace)
Tri-Corner Sandwich (Liberty Tree Tavern)
Turkey Gravy (Liberty Tree Tavern)
Vegetarian Chili (Columbia Harbour House)
Wild Mushroom Chicken Pasta with Basil Asiago Cream Sauce (Crystal Palace)
William Penn Pasta (Liberty Tree Tavern)
Walt Disney World Bar Menu
Banana Chai Cream Pie
Druids Samhain Potion (Raglan Road)
Pina Colava
Pomegranate Splash
Snow Leopard Salvation (Nomad Lounge)
Soul Candy
Sour Apple Chiller
The Ultimate Lemon Drop Martini
Very Berry Punch
Disney Springs
Bailey's Coffee Cream Pots (Raglan Road)
Bailey's Creme Brulee Tart (Raglan Road)
Braised Beef Short Ribs (Portobello)
Bread and Butter Pudding (Raglan Road)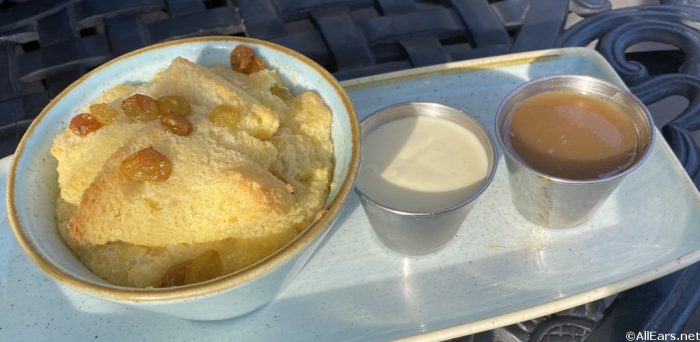 Cajun Meatloaf (House of Blues)
Chef Art Smith's Buttermilk Fried Chicken (Homecomin')
Chef Art Smith's Cheddar Drop Biscuits (Homecomin')
Citrus Mist (Raglan Road)
Colcannon Soup (Raglan Road)
Crema Cotta Caramellata (Portobello Yacht Club)
Dubliner Mac & Cheese (Raglan Road)
Fish and Chips (Raglan Road)
Fulton's Crab Boursin (Fulton's Crab House)
Gingerbread Latini (Wolfgang Puck Grand Cafe)
Guiness Brown Bread (Raglan Road)
Hoisin Chili Sticky Spare Ribs (Morimoto Asia)
Hummingbird Cake (Homecoming: Florida Kitchen and Sunshine Bar)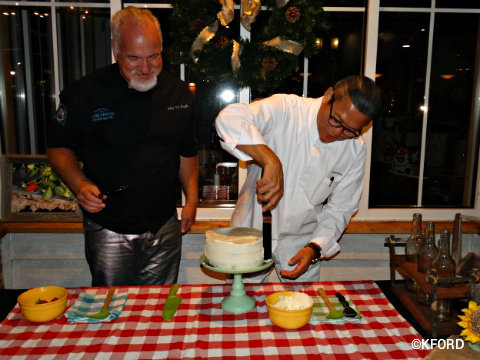 Irish Whiskey Chocolate Fondant (Raglan Road)
Irish Brown Bread with Guinness Reduction (Raglan Road)
It's Not Bleedin' Chowder (Raglan Road)
Keen Eye for the Shepherd's Pie (Raglan Road)
Kinky Crab – Kilmore Quay crab spring rolls (Raglan Road)
Kungaloosh (Adventurers Club)
Milk Chocolate Creme Brulee (Fulton's Crab House)
Peking Duck (Morimoto Asia)
Pie in the Sky – Chicken and Wild Mushroom Pie (Raglan Road)
Portobello Beauty (Raglan Road)
S'Mores Gelato Shake (D-Luxe Burger)
Shrimp Oretegana (Portobello Yacht Club)
Smokie City (Raglan Road)
Spinach and Artichoke Dip (Captain Jack's Oyster Bar)
Tomato & Watermelon Salad (STK)
Ultimate Chocolate Chip Cookie (Ghirardelli Soda Fountain and Chocolate Shop)
Wolfgang's Spring Rolls (Wolfgang Puck's)
Disney Cruise Line
Bahama Mama
Baked Crab Martinique (Parrot Cay)
Baked Salmon Royale (Royal Palace, Disney Dream)
Cajun Shrimp Slaw with Louisiana Sauce
Caramel Waffle Cone Milkshake (Sweet On You, Disney Fantasy)
Celtic Twilight Cocktail (O'Gills, Disney Magic and Disney Fantasy)
Chilled Orange and Mango Soup
Chocolate Dipped Marshmallows (Sweet On You, Disney Fantasy)
Chocolate Fudge Brownie Milkshake (Sweet On You, Disney Fantasy)
Cotton Candy Milkshake (Sweet On You, Disney Fantasy)
Chocolate Souffle (Palo)
Curried Carrot and Apple Soup (Royal Palace, Disney Dream)
Eggs Benedict (Palo)
Guava Glazed Barbecue Ribs
Java Juice (Castaway Cay)
Konk Cooler (Castaway Cay)
Lobster Ravioli (Disney Dream)
Maple Glazed Salmon with Onion Mashed Potatoes (Animator's Palate)
Mixed Berry Shortcake (Animator's Palate)
Muesli
Orange Cilantro Marinated Flank Steak
Peanut Butter Pie
Pina Colada Bread Pudding
Potato Gnocchi with Cep Mushrooms
Raspberry Macarons (Sweet On You, Disney Fantasy)
Red Velvet Cupcake Milkshake (Sweet On You, Disney Fantasy)
Seafood Paella (Disney Magic)
Sesame-Flavored Shrimp and Caramelized Onion Cheesecake With Asian Barbecue Sauce (Animator's Palate, Disney Magic)
Smoked Salmon Carpaccio
Stack of Vegetables (Lumiere's & Triton's)
Strawberry Cheesecake (Enchanted Garden, Disney Dream)
Summer Pudding with Berry Compote
Summertime Freeze Recipe: Frozen Heart (Castaway Cay)
Summertime Freeze Recipe: Sven's Carrot Delight (Castaway Cay)
Summertime Freeze Recipe: Warm Hugs (Castaway Cay)
Summertime Freeze Recipe: Worth Melting For (Castaway Cay)
Tomato Cake
Tomato Salad
Tomato Basil Soup
Wild Mushroom Tart (Lumiere's & Triton's)
Yellowfin Tuna
Last update 05/2020