Universal Orlando Early Park Admission
What is Early Park Admission at Universal Orlando?
Universal's Early Park Admission allows all Universal Orlando Resort hotel guests and select annual passholders one-hour early entry to Universal Studios Florida or Universal's Islands of Adventure (during extra busy times, it can be both parks) AND half-hour early entry to Universal's Volcano Bay water theme park every day.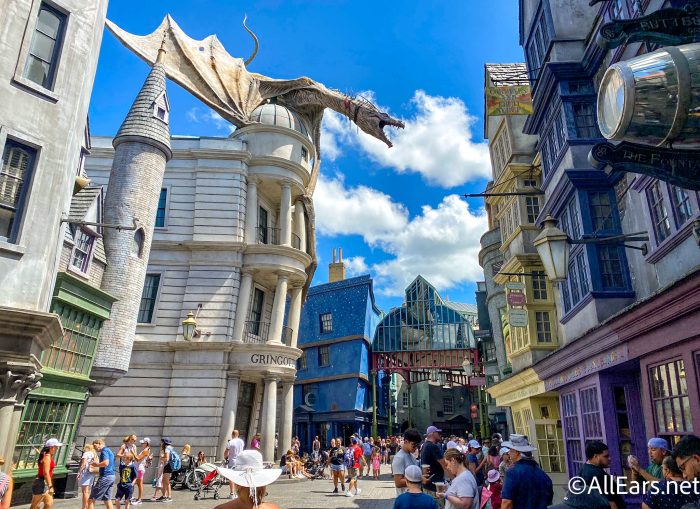 Preferred annual passholders are granted Early Park Admission on select days.
Premier passholders are granted Early Park Admission on all dates.
Valid theme park admission is required. Universal partner hotel guests only receive the benefit if they've purchased a vacation package that includes a hotel stay and park admission (staying at a partner hotel alone is not enough to grant EPA access).
Universal Orlando can get pretty busy during peak seasons. During these anticipated busy times, Universal encourages guests to take advantage of Early Park Admission.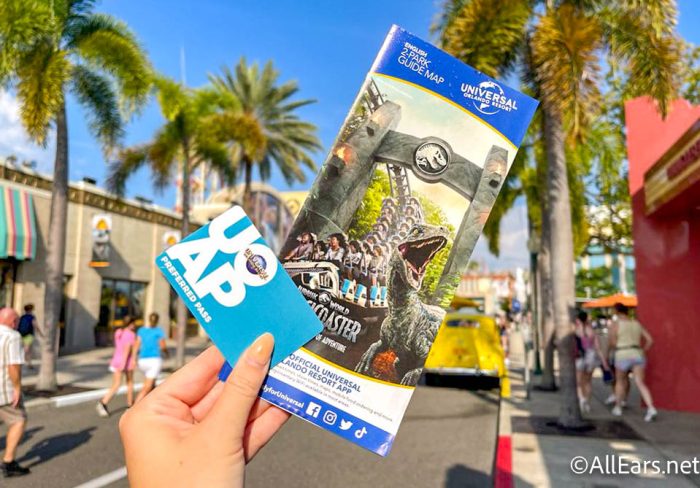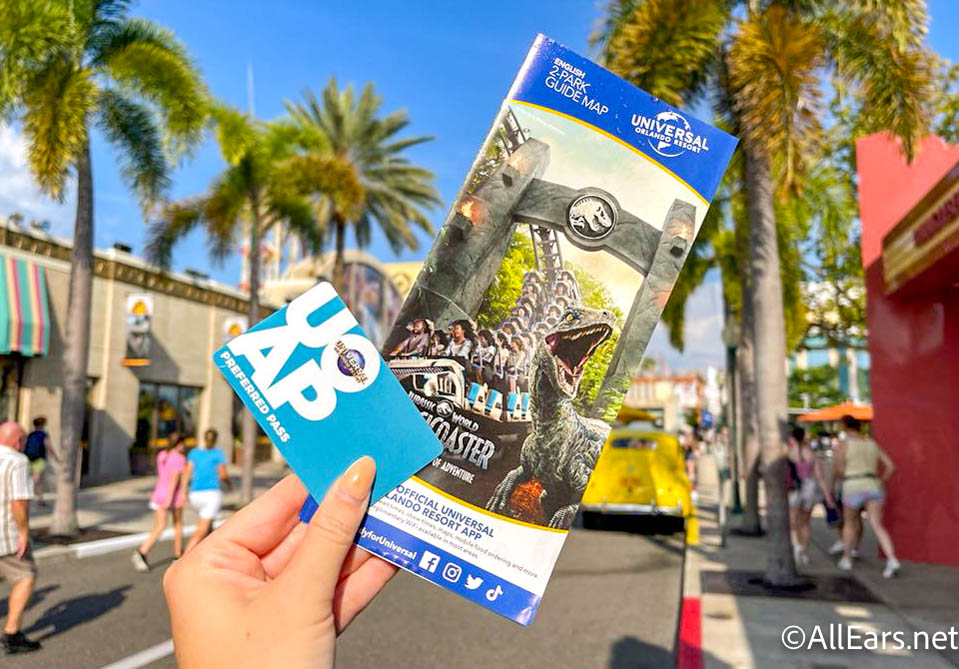 During Early Park Admission, select rides, attractions, and areas are open up to one hour before the park opens to the general public. It used to be that the one-hour Early Park Admission was limited to The Wizarding World of Harry Potter rides, but that is no longer the case. The rides that open early now vary, but usually include Jurassic World VelociCoaster at Islands of Adventure and Despicable Me Minion Mayhem at Universal Studios Florida. You can double-check which rides are being offered on Universal Orlando's website.
Universal's Early Park Admission is available every day of your hotel stay, including days of check-in and check-out! Using EPA on your check-in day is a little bit trickier, so we don't recommend it UNLESS you are only spending one night at a Universal Orlando hotel and it's an extremely busy time. If you want to take advantage of EPA on your check-in day, note that you will need to check in to your hotel first — which means very, very early in the morning. EPA begins an hour before the official park opening time which can be as early as 7 a.m., so you would have to check in before that, then allow time to get from the hotel to the park. Your hotel key is what grants you early admission, so each member of your party will need to be listed under your room and have a key to show.
How to Use Early Park Admission
To make the most of your time inside the park, plan to arrive at least 30 minutes (or even an hour!) ahead of the start of Early Park Admission to allow that extra time needed to pass security, walk through Universal CityWalk and get through the turnstiles. You'll need your park tickets and your hotel room keys when you enter the park that's hosting Early Park Admission! A hotel key is needed for each member of your travel party staying at your resort. The parks typically start allowing all guests in up to a half-hour before the official opening time, so you definitely want to be in the park hosting EPA before then if you want to ride with the lowest waits.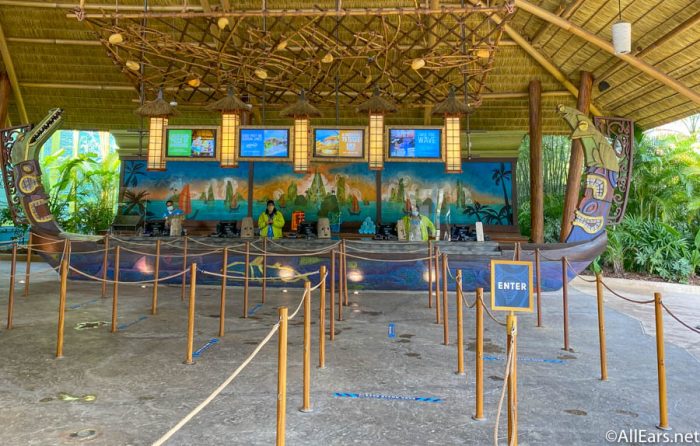 Even if you aren't a thrill-seeker, Early Park Admission grants you into the Wizarding World with low crowds, which makes for some amazing (and empty!) photo-ops.
When to Use Early Park Admission
To make the most of this perk, you'll probably have to sacrifice a little shut-eye for Early Park Admission. Most vacationers don't want to do this, so use it to your advantage! You definitely should use Early Park Admission in these scenarios:
You only have time for one day at Universal. This is especially true if you are park hopping!
You are visiting during an extremely busy time — the peak of summer and around holidays.
You're spending the day at Volcano Bay. Early Park Admission gets you first access to the rides, but it also gets you dibs on prime seating at the wave pool and other places around the water park.
You want to visit The Wizarding World of Harry Potter with limited crowds.
Any time you visit and want to get a hop on the crowds!
If you arrive early, you will be able to ride the two or three rides open for EPA and you can move on to the next most popular ride on your list. It may already be in operation in the 15 minutes before the park officially opens. Even if it's not, you can be one of the first in line!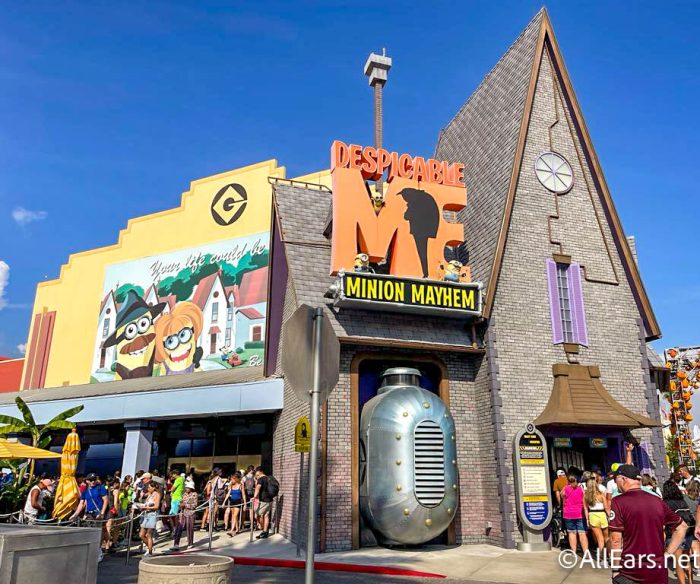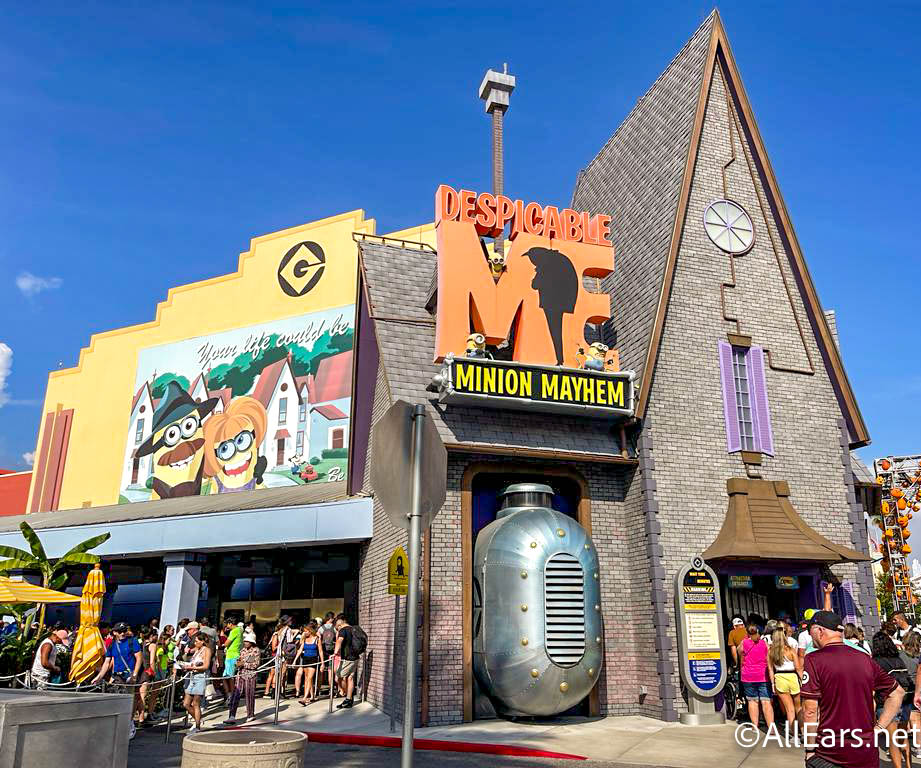 For example, with EPA at Universal Studios Florida for Despicable Me: Minion Mayhem and Harry Potter and the Escape from Gringotts, you should be able to ride both before all park guests arrive. If you start with Minion Mayhem and then move onto Gringotts, you will then be in the back of the park and in prime position to ride TRANSFORMERS: The Ride — 3-D or MEN IN BLACK Alien Attack with little to no wait.
Which Universal Resorts Offer Early Park Admission?
Here are the hotels on Universal property that offer Early Park Admission:
Universal's Hard Rock Hotel
Loews Royal Pacific Resort
Loews Sapphire Falls Resort
Universal's Aventura Resort
It's worth noting that select Universal Orlando Resort hotels — Loews Portofino Bay Hotel, Universal's Hard Rock Hotel and Loews Royal Pacific Resort — offer free Universal Express Unlimited, another amazing benefit.