Advance Dining Reservations FAQ
You're hoping to enjoy some top-notch table service dining during your Walt Disney World vacation, and you know the best way to ensure you'll have a seat at the table is to make an Advance Dining Reservation (ADR).
Here we're answering all of your Advance Dining Reservation FAQs!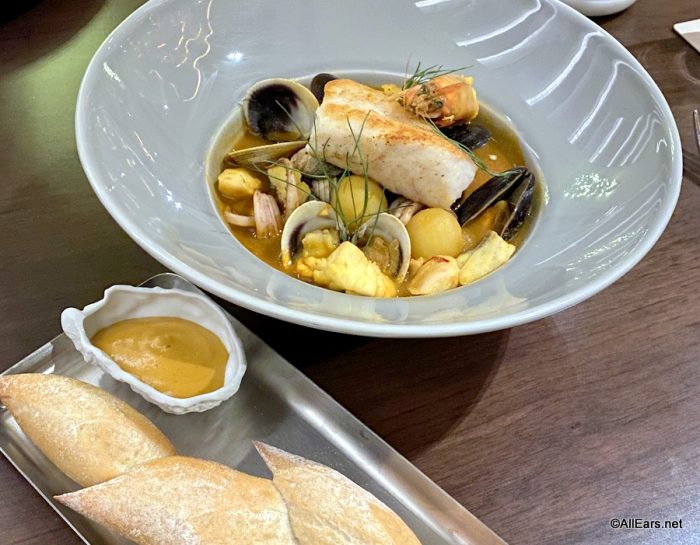 How does Disney's reservation system work?
Walt Disney World has a computerized system to manage their restaurant seating flow. In essence, the reservation guarantees your party the next available table. It's recommended that you check in about 15 minutes before your ADR. Wait times vary depending on the time of day and restaurant but usually average between 15 and 30 minutes.
How do I make a reservation?
The simplest way to make an ADR is to log into either the My Disney Experience website or app.
For the website:
Click on Things to Do
Scroll down to Make Reservations
Select your location, date, time, and party size.
For the app:
Tap the plus sign at the bottom of your screen
Tap Check Dining Availability
Select your party size, date, time, and location
You can also call Walt Disney World Dining directly at (407) WDW-DINE (407-939-3463), although Disney's preferred method of making ADRs is online or in the app now. Reservations for large groups or those with special dining requests should call Disney at the number above.
You can also make a reservation at any Walt Disney World Resort Lobby Concierge desk or by dialing 55 from your room phone.
NOTE: You will be given a Confirmation Number. Make sure you write it down or screenshot it and bring it with you on your trip for each ADR you make.
NOTE: Some Walt Disney World restaurants (mostly in Disney Springs) are available to book via OpenTable.com, a fast and easy way to make dining reservations almost anywhere in the United States. OpenTable is great because in most cases you can cancel the day of without penalty (unlike Disney reservations).
Do I need to provide a credit card at the time I make my ADR? 
You will need to enter your credit card information to hold your ADR. Your card will only be charged if you are a no-show for your reservation or if you do not cancel at least 2 hours ahead of your reservation at most restaurants. More on that below.
You will pay for your meal at the time of your meal (with some rare exceptions that require full payment at the time of your reservation) with whatever method you prefer (DDP credits, credit card, etc.).
Who can make a reservation?
Anyone can make a Disney dining reservation. You do not need to be a hotel guest or have park tickets booked.
Should I bring my reservation confirmation number with me to the restaurants?
YES! Problems don't occur often, but the confirmation number can clear up any issues quickly.
NOTE: If you are using My Disney Experience (the app or the website), any dining reservations you make should be linked to your account automatically and can be found by scanning the RFID puck in your MagicBand.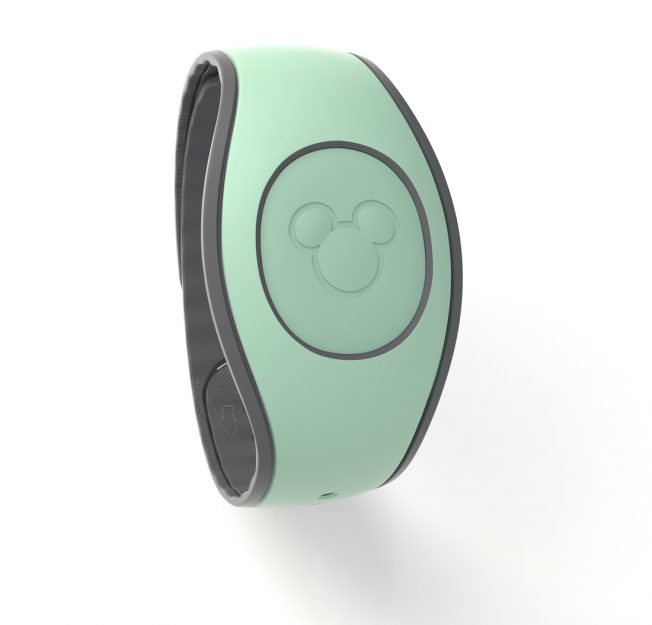 When can I make reservations?
Most dining reservations can be made 60 days in advance. Guests staying at Disney-owned Resorts may make reservations for their entire vacation (up to 10 days) at 60 days out from the first day of their reservation. This policy is not extended to guests of the Swan, Dolphin, Shades of Green, or any of the Disney Springs Resorts or hotels.
The online system opens at approximately 5:45AM ET and 407-WDW-DINE opens at 7AM ET.
Some restaurants will book up quickly, so if you want to ensure you get the best meal times at the restaurants of your choice, plan to book 60 days out.
Do I need a Park Pass Reservation in addition to my ADR?
As long as your Advance Dining Reservation is located in a Disney theme park, you also need a Park Pass Reservation to enter the park. This also includes breakfast reservations before the park officially opens.
If you're dining in a Disney World hotel or in Disney Springs, you do not need an additional reservation outside of your ADR.
What if my reservation is before the park opens?
Be sure to check with your Resort to see when transportation to the Park begins.
Once you arrive, go to the park tapstiles and look for a cast member holding a sign for Advance Dining Reservations (usually on the far left of the entrance). If there isn't one, find an entrance cast member and let him or her know that you have an ADR for your meal. The CM will scan your MagicBand to confirm your reservation and give you instructions on how to proceed.
Does Disney World have bus transportation for early-morning character breakfasts?
The official word from Disney regarding morning bus routes from Disney Resorts to the Parks is that "Bus service from Disney Resort hotels begins 45 minutes prior to park opening."
If you need to get to a Park prior to the bus start time, you will need to hail a taxi or rideshare. (Or, if you're within walking distance of the Park you're dining early in, you can walk.)
What if you don't show up for an Advance Reservation time?
If you don't cancel at least 2 hours before your reservation time, your credit card will be charged $10/person. Make sure you double check your restaurant's cancelation policy at the time of booking.
Cancelations will be accepted by calling 407-WDW-CNCL, through the My Disney Experience website or app, and at Guest Relations in the parks and hotels.
The pre-paid policy for certain special dining experiences, such as meals at Cinderella's Royal Table, remains unchanged. Guests who have booked those meals have one day to cancel for a full refund.
What if you don't get the Advance Reservation you want?
If at first you don't succeed, try, try, again. Cancelations occur all the time, so check online before you leave for vacation and even once you arrive. The My Disney Experience app is a great way to scour the system for Advance Dining Reservations right up to the last minute.
You can always walk up to the restaurant to inquire about walk-in availability, too. Just don't get your hopes up.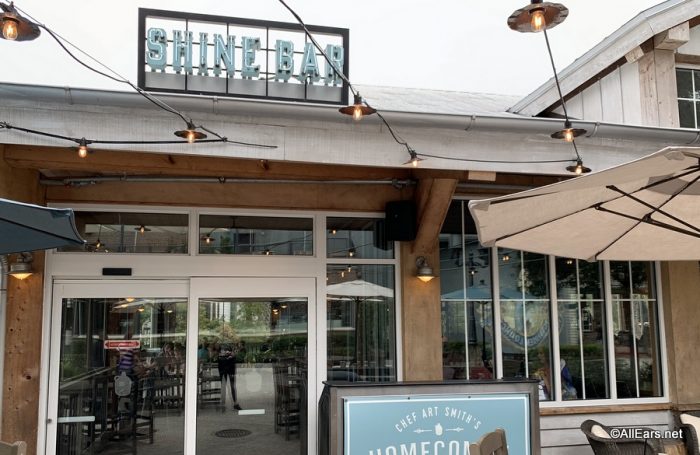 What about restaurants at the Swan or Dolphin Resorts?
Walt Disney World Dining can book all restaurants at both the Swan and Dolphin. Call WDW Dining at 1-407-WDW-DINE (407-939-3463) to make reservations at these resorts or book online or on the app.
The Swan and Dolphin restaurants can also be booked via OpenTable.com
If staying on a concierge floor, can the concierge make an Advance Reservation for me?
Yes, a member of the Concierge Staff can make Advance Dining Reservations for you. In fact, once you have your Resort confirmation number, ask for Itinerary Planning to contact you. They will make your ADRs for you.
Should you reconfirm your Advance Dining Reservation before leaving for Walt Disney World?
Reconfirming your reservations is not necessary, but you can do it if you want to. Always keep a record of your confirmation numbers, and check your My Disney Experience account. If there are any discrepancies, call Disney Dining to inquire.
Can you get a listing of your Advance Reservation arrangements from Walt Disney World?
At any time during your stay at a Disney World Resort, you can request an Advance Dining Reservation listing from the Lobby Concierge desk. Get it once you check in so you can have it with you throughout your stay if you don't want to use the My Disney Experience app to keep track. Check the list carefully and, if there is anything you want changed, see if the Cast Member on duty can help you.
Best strategy for getting Advance Dining Reservations for Cinderella's Royal Table Character Breakfast — arguably the hardest ADR to get?
You must log in exactly 60 days before the date you want to dine at the Castle for breakfast. (Better yet, plan to dine at a date later in your vacation but still book your ADRs at 60 days before the first day of your trip — remember that you can book for 10 days of a vacation based on 60 ahead of your first day.)
Start checking reservations a couple of minutes before ADRs open (typically around 5:45AM ET).
NOTE: Payment in full with a credit card is required at the time of booking for all meals at Cinderella's Royal Table. If you do not have a credit card, the reservation cannot be made. Have that ready to go!
Best strategy for getting the Chef's Table at Victoria & Albert's?
Another difficult-to-obtain Advance Reservation. For this one, you'll want to call exactly 60 days before the date you want to sit at the Chef's Table and as early as possible. Walt Disney World Dining opens at 7AM (ET), Monday through Friday, and on weekends and holidays. There's only one seating for the Chef's Table per evening, and it is typically not available on Wednesdays or Saturdays.
When you call 407-WDW-DINE (939-3463), listen for the prompt that will direct you to the Victoria & Albert's line. There is also a separate number to call for V&A's at 407-939-7707. That gets you directly to the department that books for V&A's Dining & Entertainment Services.
A credit card is needed at time of the booking as well as the names of all the people in the party. This is so they can personalize the menus for each person. A dress code applies at V&A; gentlemen must be in a jacket (tie optional), and ladies should be in evening wear.
How do I  get the restaurant I want?
Log in as soon as possible to check availability for your dining. Be flexible in the time(s) when you can eat. Sometimes eating an early or late lunch or early dinner is the difference between eating on the day you want or not, especially if it's a busy time of year like winter, spring break, or major U.S. holidays.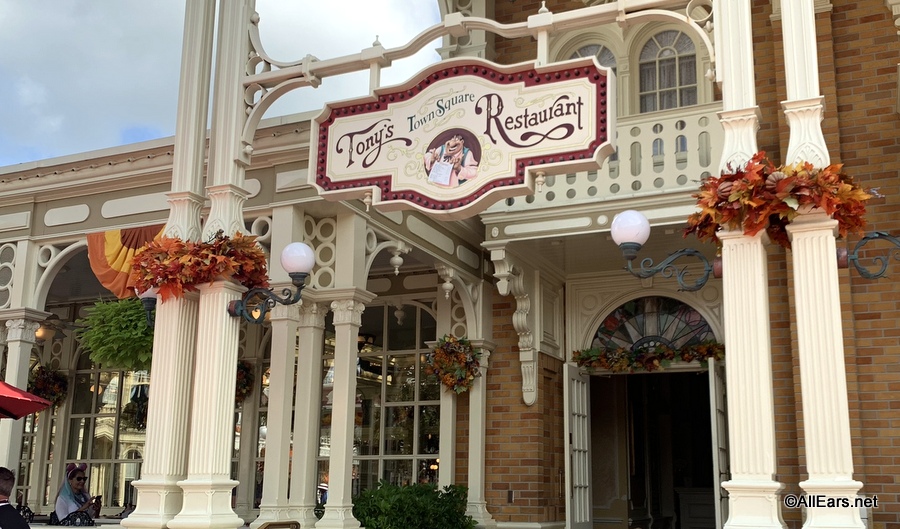 What's the smoking policy at WDW restaurants?
All Walt Disney World restaurants (and parks) are non-smoking. Consult your guide maps for smoking areas (or inquire at hotels).
How will the restaurant tell me my table is ready?
If there's a wait when you arrive for your ADR, the cast member checking you in will ask for your phone number. When your table is ready, you'll receive a text message.
Best strategy if I don't have an Advance Dining Reservation?
It has become more and more difficult to just show up at a table service restaurant and hope to be seated. Your best chance is right at opening time with a small party.
We have a large group. How do we make an Advance Reservation to keep our group together?
If you have a large group (usually more than 9, but some restaurants have their own group rules), you will need to book with Walt Disney World Dining over the phone: (407) WDW-DINE. Let the reservations expert know what you need, and they'll walk you through the process. 
Browse all of the Walt Disney World restaurant menus here!