DISCLOSURE: This post may contain affiliate links, which means when you click a link and make a purchase, we receive a commission.
If something about the fall makes you want to hop into the kitchen and start baking, you're in the right place!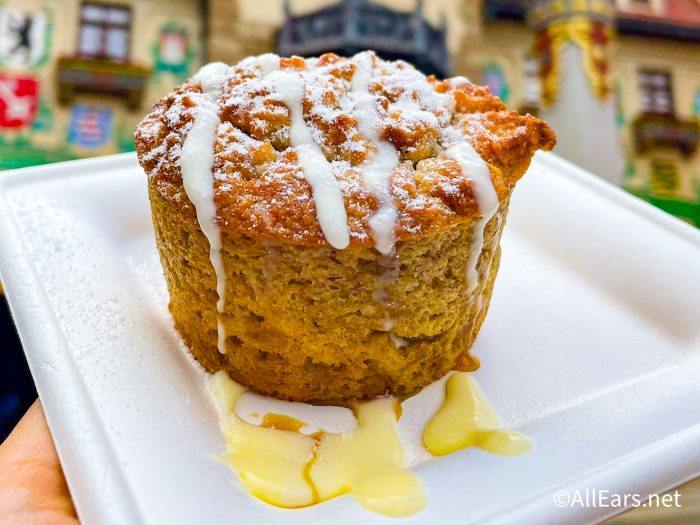 There are plenty of Disney recipes to choose from — from Boma's Banana Bread Pudding to a cupcake from past EPCOT festivals. There's nothing quite like replicating a Disney park recipe to enjoy one of those familiar dishes at home. And now we've got a NEW recipe for you to make!
At Sommerfest in EPCOT, you can find the tasty, iconic, and unique Pretzel Bread Pudding, which sounds like just the thing to enjoy on a chilly autumn evening! This dish has the savory taste of a delicious jumbo pretzel combined with sweet sauce and caramel for the perfect sweet and salty dessert.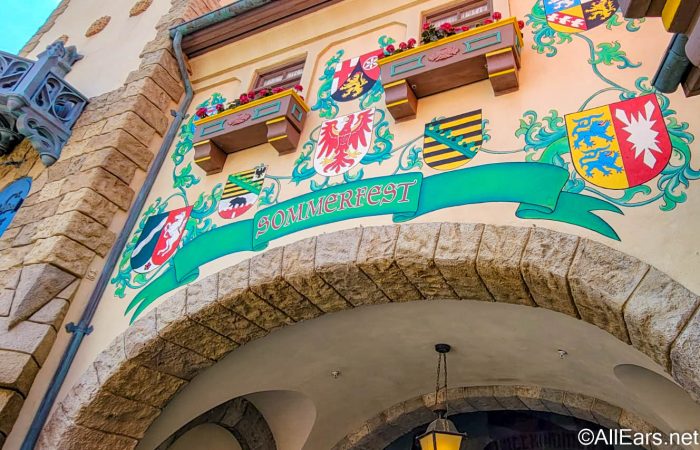 Whip up a batch for yourself and your family, or serve it the next time your friends come to visit. They might just fall in love with this unique dessert and they're sure to be impressed that you made it from scratch! If you are planning to follow this recipe, make sure you plan ahead though — the pretzel bread needs to rest inside your refrigerator for at least four hours before serving so it can fully absorb the sauce.
Alright, let's get to the recipe!
Ingredients for the Pretzel Bread Pudding
1 pound of pretzel bread
1 cup of milk
1 2/3 cups of heavy cream
1 1/3 cups of sugar
4 eggs
1 3/4 teaspoon of vanilla paste
1/2 teaspoon of baking powder
1/8 teaspoon of cinnamon
Vanilla sauce (see ingredients below)
Caramel sauce for topping
Ingredients for the Vanilla Sauce:
1 egg
1/4 cup of sugar
3/4 cup of heavy cream
1 cup of milk, divided
2 1/2 teaspoons of cornstarch
3/4 teaspoon of vanilla extract
Other Things You'll Need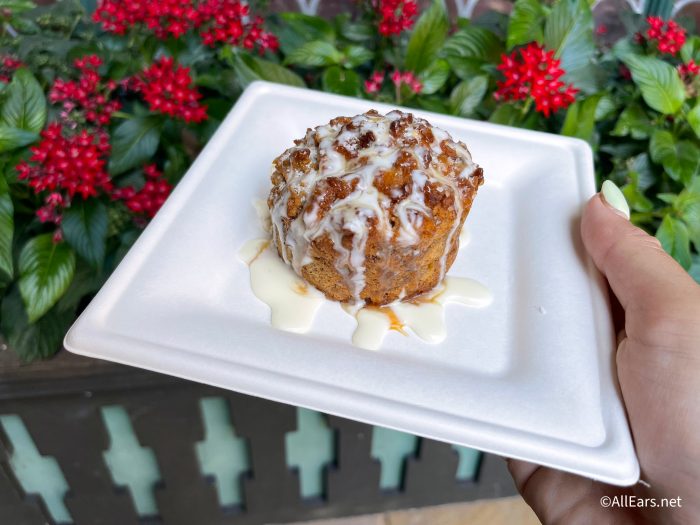 Recipe
To create the vanilla sauce:
Beat the egg and sugar in a small bowl. Once incorporated, set aside.
Bring the cream and 3/4 cup of milk to a simmer in a small saucepan over medium heat. Slowly, add 1/3 of the simmering cream mixture into the egg and sugar mixture. Whisk continuously to temper the eggs. Once all incorporated, pour everything back into the saucepan.
Whisk the cornstarch and the remaining 1/4 cup of milk together in a small bowl. Add this slurry to the saucepan. Cook over medium heat, stirring constantly until the sauce thickens. Once thickened, remove from heat and add the vanilla extract.
Place your mesh strainer over a bowl, then pour the sauce through the strainer. Allow the sauce to cool to room temperature.
This sauce can be covered and refrigerated for up to 7 days.
To create the pretzel bread pudding:
Tear or chop the pretzel bread into large pieces. Place these pieces into a food processor and pulse until it is chopped into coarse crumbs.
Whisk the milk, heavy cream, sugar, eggs, vanilla paste, baking powder, and cinnamon in a large bowl.
Add the pretzel bread crumbs.
Cover and refrigerate for 4 to 12 hours.
After the bread has soaked in the mixture for at least 4 hours, preheat your oven to 375 degrees Fahrenheit.
Take 15 1/2 ramekins or muffin tins and spray with non-stick cooking spray. Add 1/3 cup of the pretzel bread pudding mixture into each container.
Bake for 25-30 minutes. You will know they are done when the centers are firm.
Remove from the oven and let them cool for about 5 minutes before removing them from their molds.
To serve, heat your vanilla sauce in a small saucepan on medium-low heat until warm. Place a warm pretzel bread pudding on a plate, then top it with 2-3 tablespoons of vanilla sauce. Drizzle caramel sauce on top to finish.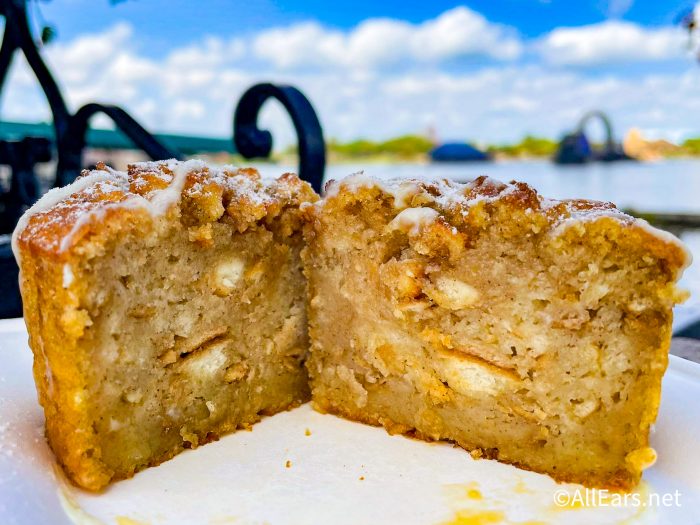 Grab yourself some pretzel bread and turn these ingredients into a delectable dessert!
Want to make some more Disney recipes at home? Check out our posts below!
Join the AllEars.net Newsletter to stay on top of ALL the breaking Disney News! You'll also get access to AllEars tips, reviews, trivia, and MORE! Click here to Subscribe!

What's your favorite Disney dessert? Let us know in the comments below!