Bored of all the meals you've been making at home? Had enough of that leftover pizza and DIY salad? We've got a solution!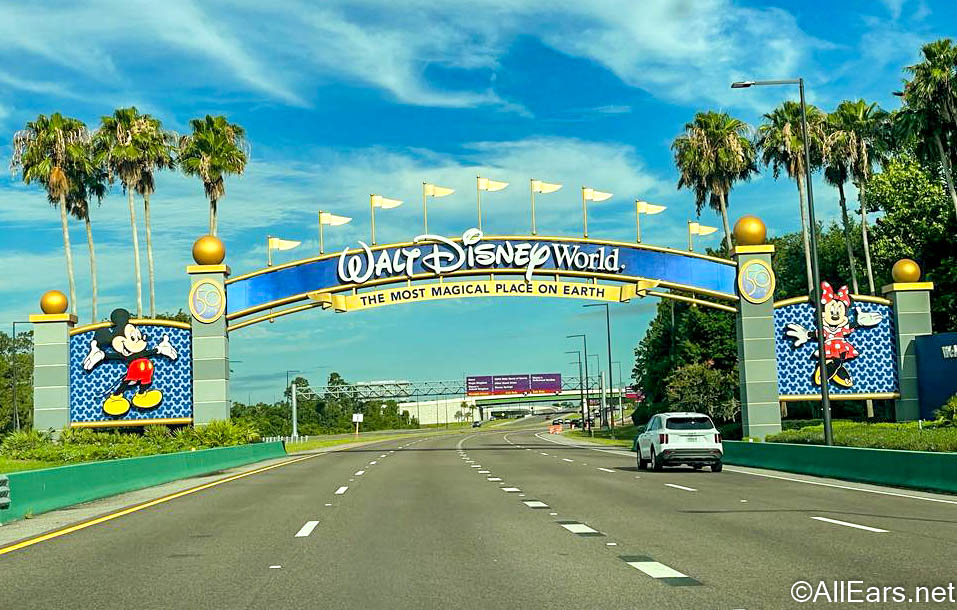 We've got ALL KINDS of Disney recipes for you to try at home. These can spice up your breakfasts, lunches, and dinner with tastes from your favorite restaurants in the theme parks and hotels. (Yes, we even have recipes to help you recreate an 'Ohana meal at home!) But now we've got a newer recipe to share!
May is Asian American Pacific Islander Heritage Month and Disney celebrated it in 2023 with the release of some NEW (and returning) snacks. One of the new additions which was featured at various Disney World Resort Hotels was the Korean Fried Chicken Bowl with Cucumber Namasu!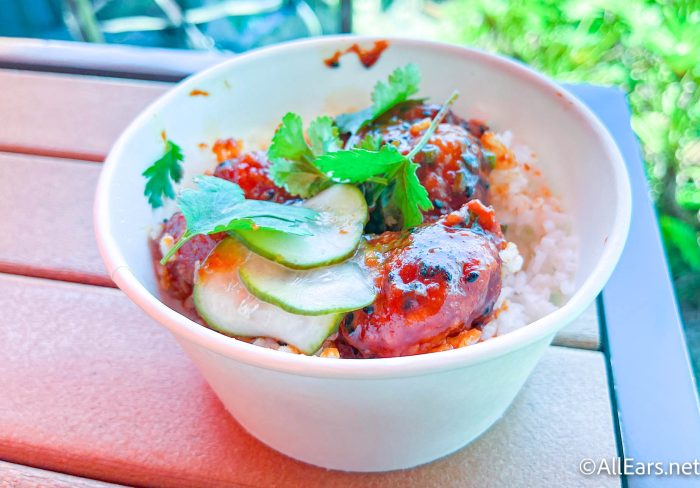 Disney's Chef Kevin Chong, a culinary cast member with Korean heritage, brought the Korean Fried Chicken Bowl with Cucumber Namasu to life. Chef Kevin says that the dish was inspired by his "Mama Chong." It features double-fried chicken thighs tossed with Gochujang sauce, sesame seeds, green onions, and namasu.
So here's how you can make this delicious meal at home. (Keep in mind it serves 4.)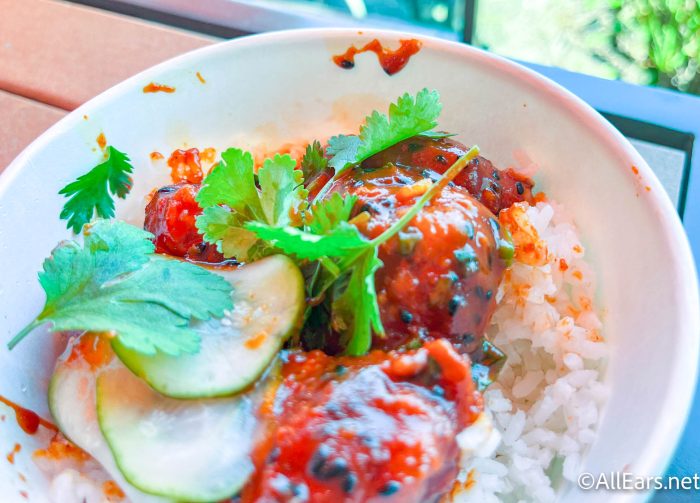 Ingredients
Cucumber Namasu:
1 cup rice wine vinegar
1 teaspoon salt
2 tablespoons sugar
1 English cucumber, thinly sliced
Gochujang Sauce:
1/2 cup gochujang paste
1/4 cup ketchup
1 tablespoon minced garlic
1-1/2 tablespoons sesame oil
1-1/2 tablespoons soy sauce
1-1/2 tablespoons rice wine vinegar
1-1/2 tablespoons lemon juice
1/3 cup brown sugar
Salt and pepper (to taste)
Double-Fried Chicken Thighs:
Oil, for frying 1 1/2 pounds boneless, skinless chicken thighs
2/3 cup potato starch
1/3 cup all-purpose flour
1 teaspoon salt
1/2 teaspoon freshly ground black pepper
Korean Fried Chicken Bowls:
2 tablespoons black sesame seeds
2 green onions, sliced
3 cups cooked white rice
1/4 cup cilantro leaves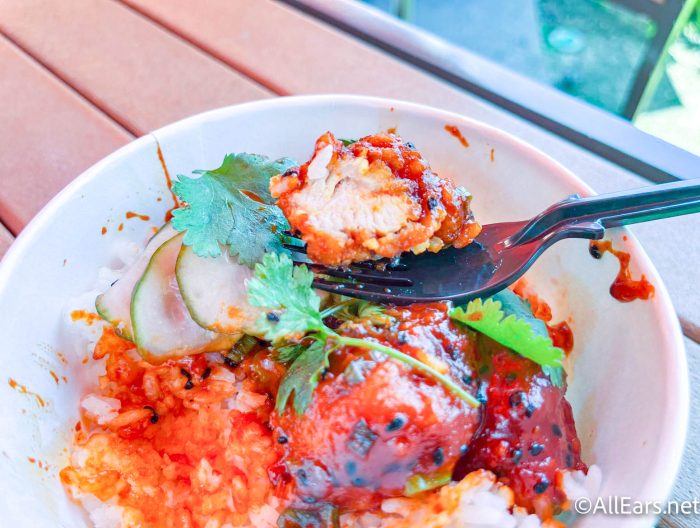 Instructions
Cucumber Namasu:
Combine rice wine vinegar, salt, and sugar in a medium bowl. Whisk until sugar is dissolved.
Add cucumbers and stir to combine. Cover and refrigerate for at least 4 hours, up to 1 day.
Gochujang Sauce:
Combine gochujang paste, ketchup, minced garlic, sesame oil, soy sauce, rice wine vinegar, lemon juice, and brown sugar in a medium saucepan.
Season with salt and pepper, to taste.
Bring to a simmer over medium heat.
Reduce heat to low and continue simmering for 10 minutes.
Keep warm until ready to serve.
Double-Fried Chicken Thighs:
Place a wire cooling rack over a baking sheet. Set aside.
With caution, heat oil in a deep fryer or Dutch oven to 325°F.
Cut chicken thighs into 1-inch pieces.
Whisk potato starch, all-purpose flour, salt, and pepper in a shallow dish or pie plate. Coat chicken thighs in flour mixture.
Carefully fry chicken for 3-4 minutes, until it reaches an internal temperature of 165°F. Drain chicken on reserved cooling rack set over baking sheet.
With caution, increase oil heat to 375°. Fry chicken a second time for 1-2 minutes, until golden brown and crispy.
Return to cooling rack.
Serving Instructions:
Pour gochujang sauce into a large bowl. Purée with an immersion blender until smooth.
Add chicken to the bowl and toss until coated.
Add sesame seeds and sliced green onions to the bowl and stir to combine.
Evenly divide rice among 4 bowls.
Top rice with chicken and cucumber namasu.
Garnish with cilantro leaves.
Always use caution when handling sharp objects and hot contents.
And there you have it — your next Disney-inspired meal!
Looking for more Disney recipes? Be sure to stay tuned to AllEars for all the latest ones!
Join the AllEars.net Newsletter to stay on top of ALL the breaking Disney News! You'll also get access to AllEars tips, reviews, trivia, and MORE! Click here to Subscribe!

Will you try this dish at home? Tell us in the comments!