EPCOT is full of little secrets.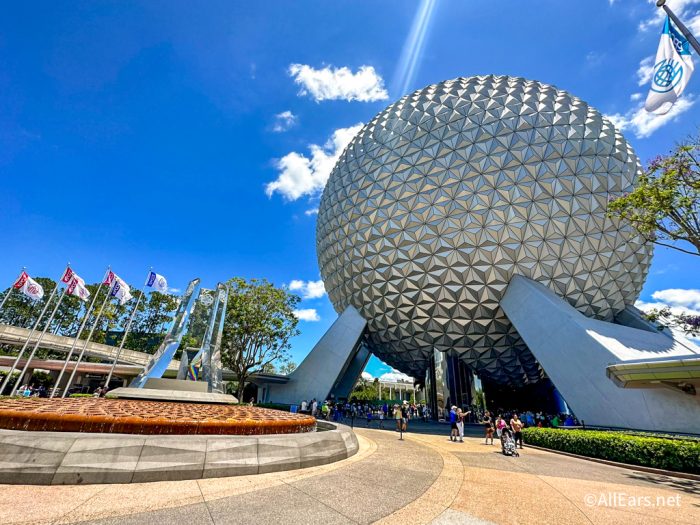 Really, all the Disney parks are! Disney's theming is so detailed and encompassing that you can find fun, hidden details all throughout the parks. While we were walking through the Germany Pavilion recently, we found a hidden detail you may want to know about.
Did you know that the story of Snow White takes place in Germany? We spotted a hidden detail tying this story to the country — any guesses as to what we found?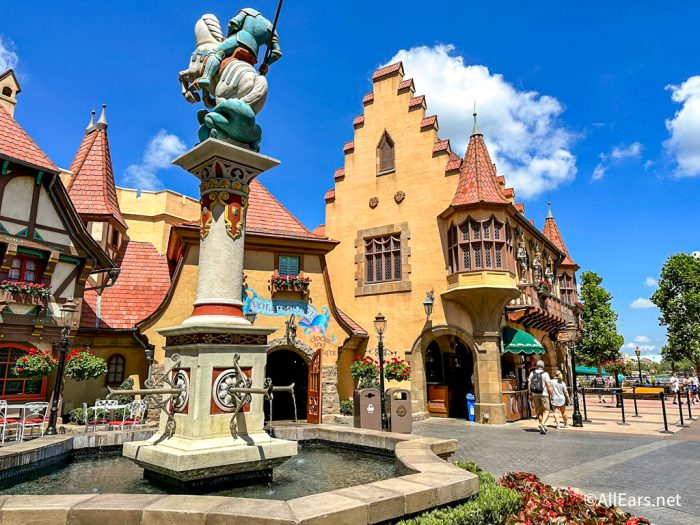 We spotted a hidden poison apple inside one of the shops in the Germany pavilion! See if you can find it on your next walk around the World Showcase.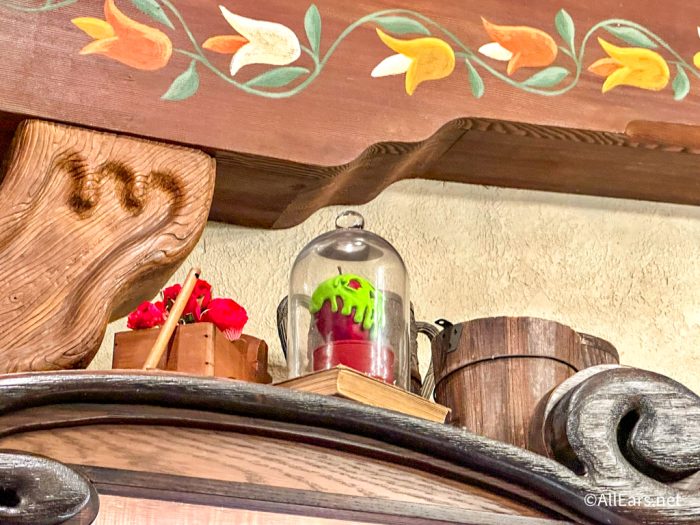 It's located high above the merchandise, so unless you're looking up, it's pretty easy to miss. You may be surprised by all the hidden details you can find in Disney World just by shifting your perspective — next time you're waiting in a long line, we suggest looking up and seeing what you may find.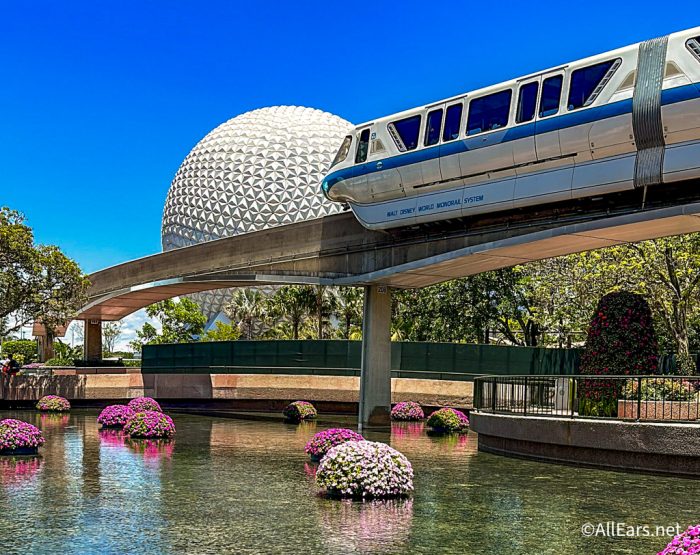 For example, you have to look waaay up to find a little hidden troll in the Norway Pavilion! Located in The Wandering Reindeer (the exit area for the Anna and Elsa meet-and-greet), this tiny little troll is tucked away for only the most observant Disney fans to find.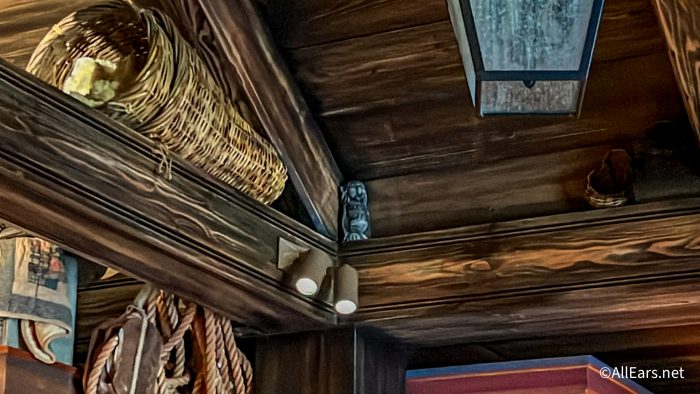 The Norway pavilion is also home to a big troll known as "the forgetful troll," who has a full backstory many might not know! Legend has it that the troll comes to life at night, then turns back to stone when the sun comes up.
We LOVE finding Imagineering details and secrets in Disney World. Do you? As always, stay tuned to AllEars for all the latest Disney news!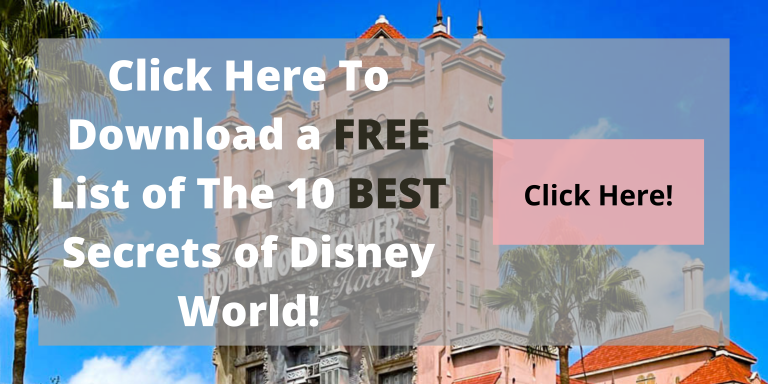 What's your favorite hidden secret in a park? Tell us in the comments below!