Walt Disney World Baby Care Centers
What are Baby Care Centers?
Baby Care Centers are complimentary spaces set aside for use by guests with toddlers and infants. These relatively quiet, air conditioned spaces offer many amenities and services (outlined below) for child care. Baby Care Centers are currently "Hosted by Huggies" and offer privacy and an escape for families with young children.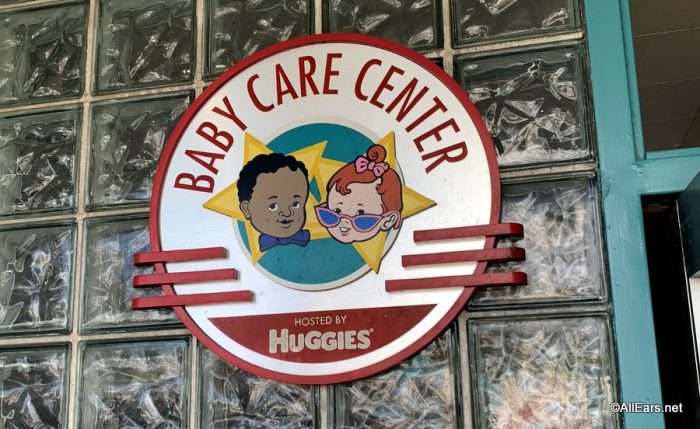 Where are Baby Care Centers located?
All four theme parks have Baby Care Centers.
Magic Kingdom's Baby Care Center is located on a path to the left between Casey's Corner and The Crystal Palace Restaurant.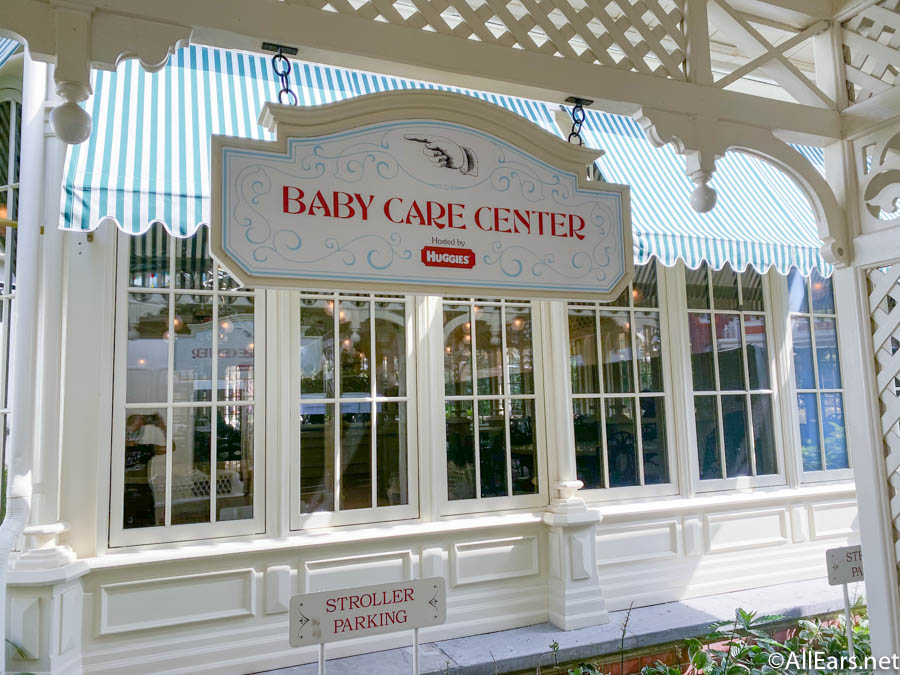 EPCOT's Baby Care Center is located in the Odyssey Center at the end of the building closest to the World Showcase's Mexico Pavilion.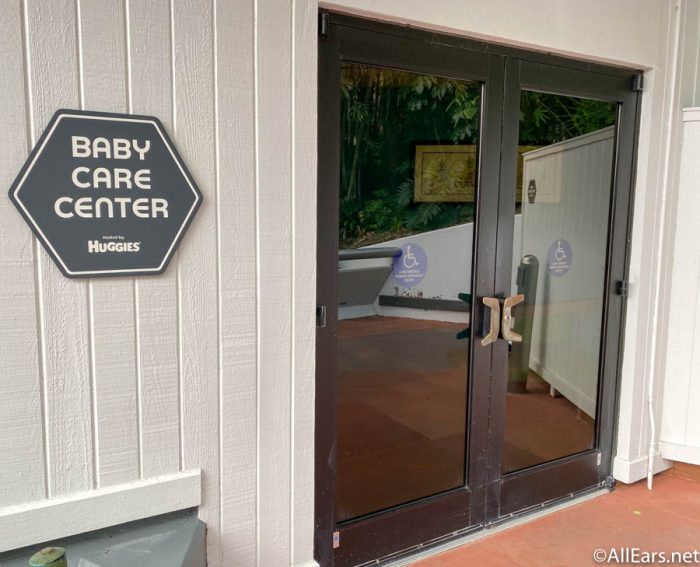 Disney's Animal Kingdom's Baby Care Center is located to the right and behind Creature Comforts on Discovery Island.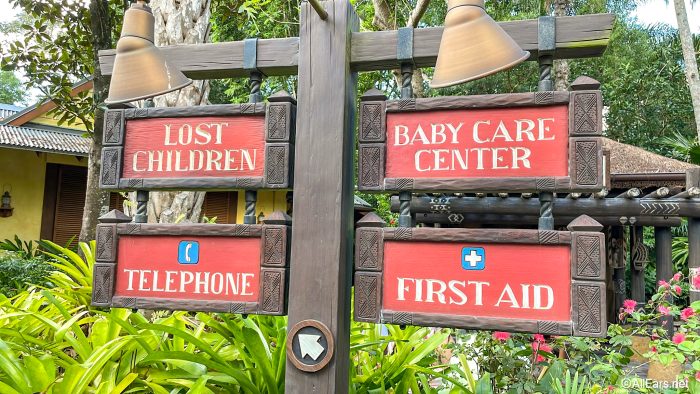 Disney's Hollywood Studios' Baby Care Center is located immediately to the left upon entering the park in the Park's Guest Relations building.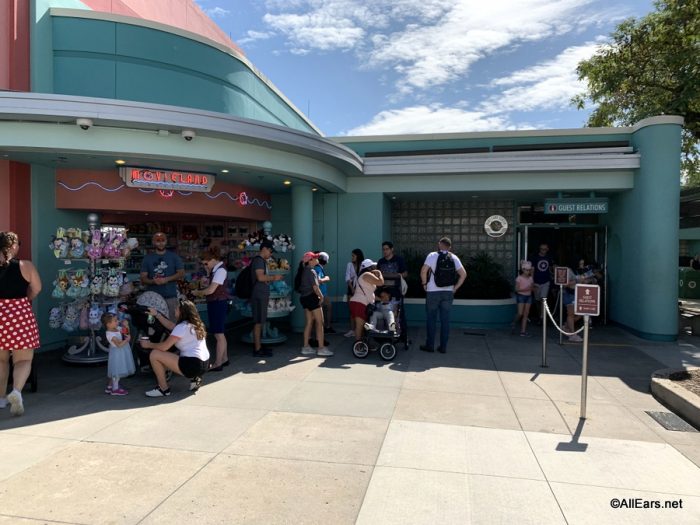 Who can use Baby Care Centers?
Any families with young children can use Baby Care Centers. There are other circumstances that may be accommodated as well. See below.
What do Baby Care Centers offer for amenities?
Baby Care Centers offer complimentary amenities like private nursing rooms, changing tables, and feeding areas with high chairs.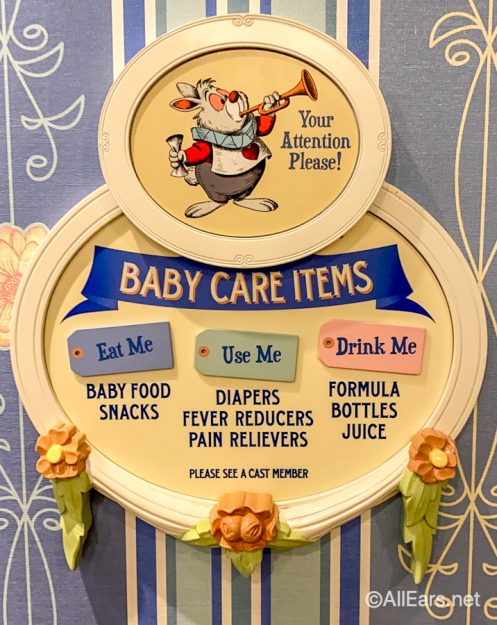 They also have small kitchens with microwaves and sinks and main rooms with tables and chairs, other seating, and televisions. They also typically have coloring pages, books, and puzzles for kids, too.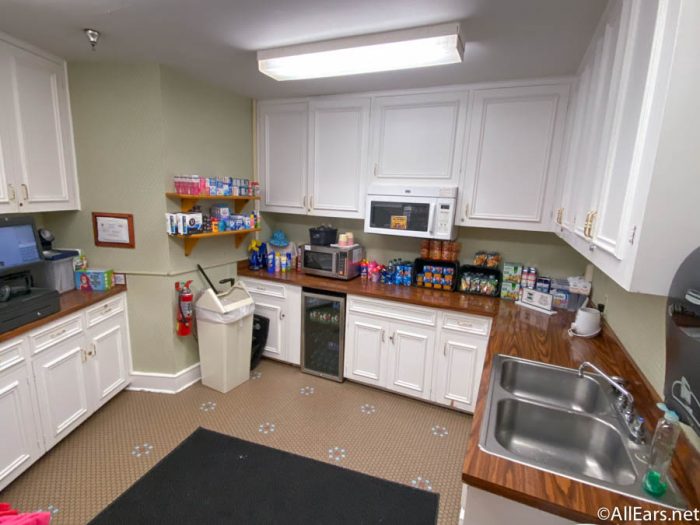 Baby Care Centers also have restrooms and small, kid-size toilets. And if you need a single dose of pain medicine (say, for a headache or cramps), you can get a single pack for free at a Baby Care Center (you'll just sign off on it).
What do Baby Care Centers offer for services?
Baby Care Centers also offer items for sale that include formula, juice, baby food and snacks, diapers, diaper rash ointment, wipes, baby powder, pacifiers, sunscreen, over-the-counter medications (for children and adults), and basic clothing (like plain onesies and bibs). (AllEars team members have also received single diapers free of charge, but mileage may vary on that.)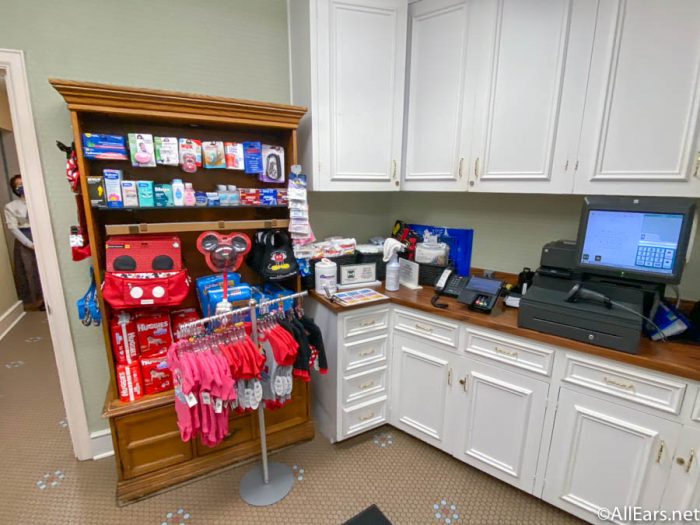 These items are limited in type and brands, so they may not have exactly the products you're used to at home. We have most recently seen Enfamil formula, Gerber foods and cereals, and Pedialyte. These brands can change, but whichever brand is available will likely (hopefully!) work in a pinch.
Baby Care Center Extras
In addition to products for sale, Baby Care Centers are also where lost children are brought (accompanied by a Cast Member) until they can be reunited with their parents. Lost children are looked after by Cast Members while they wait.
And if you're traveling with a guest with sensory issues, Baby Care Centers will likely accommodate to give them a chance to relax away from the crowds.
Have you used Walt Disney World's Baby Care Centers? Leave an AllEars Reader Review below to share your tips and experiences.