One of the best parts of going to a Disney park is picking out the perfect souvenir! If you're like me, you think long and hard about what you want to take home  — since my bank account can't possibly let me bring it all!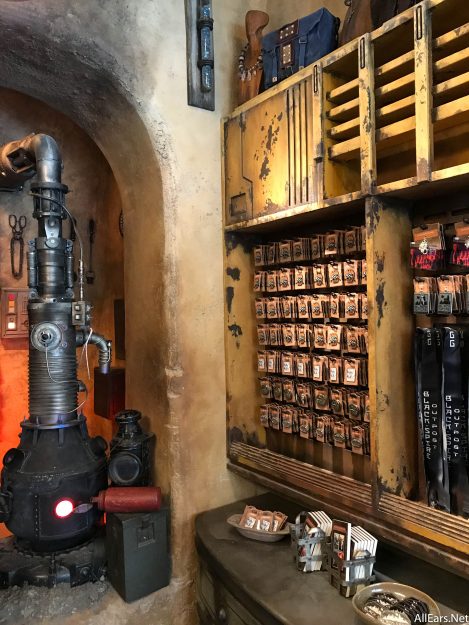 With the all-new land Star Wars: Galaxy's Edge, there is all-new exclusive merchandise. You also won't find anything that says "Galaxy's Edge" here (though you will around the park), because it's meant to feel like you're really in a marketplace in another galaxy.
Here are 10 of the best souvenirs we found in Galaxy's Edge that we've added to our must-buy list!
1. Droid Headbands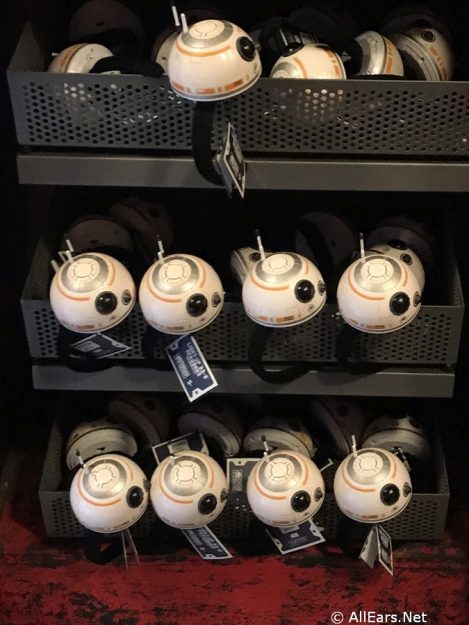 At the Droid Depot you can find these ADORABLE Droid Headbands that light up and beep. Mickey ears, who?!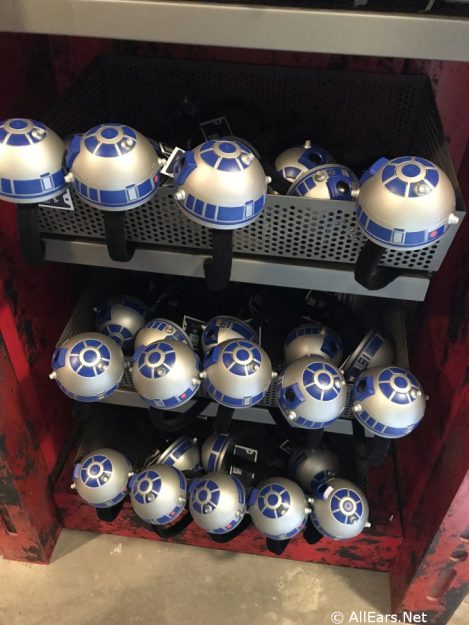 2. Porg Puppet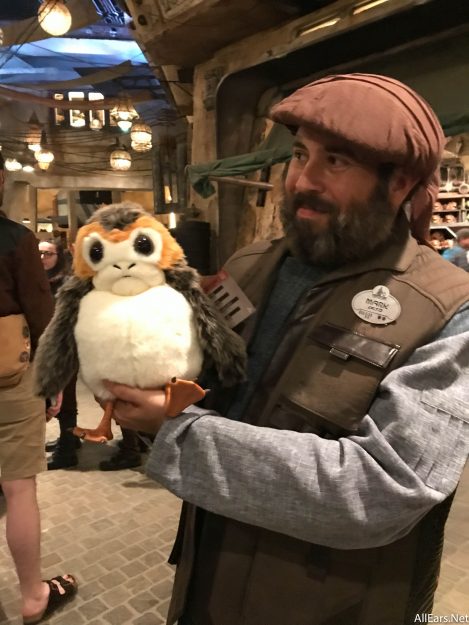 How CUTE is this Porg? If you loved the addition of the Porgs in "The Last Jedi" then this little guy is a must-have. Considering he's a puppet, you can move his wings and mouth, but you can also snuggle him. Honestly, how can you resist? You can adopt him at the Creature Stall.
3. Mouse Droid Popcorn Bucket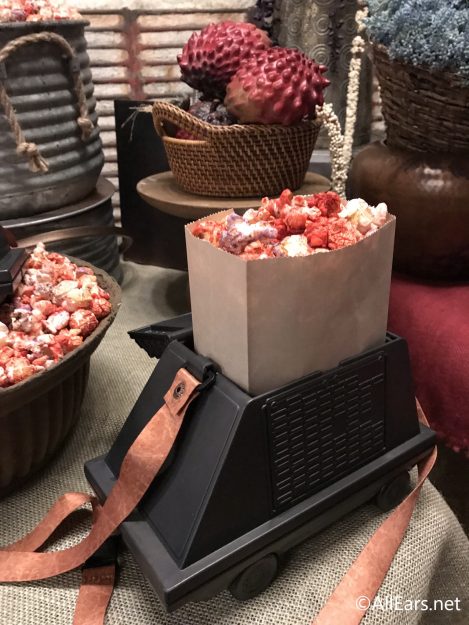 We were really excited to try Outpost Mix, the sweet and savory blend of popcorn from Kat Saka's Kettle. And what's better than a snack, than a snack served in a Mouse Droid Souvenir bucket?
4. Dejarik Board Game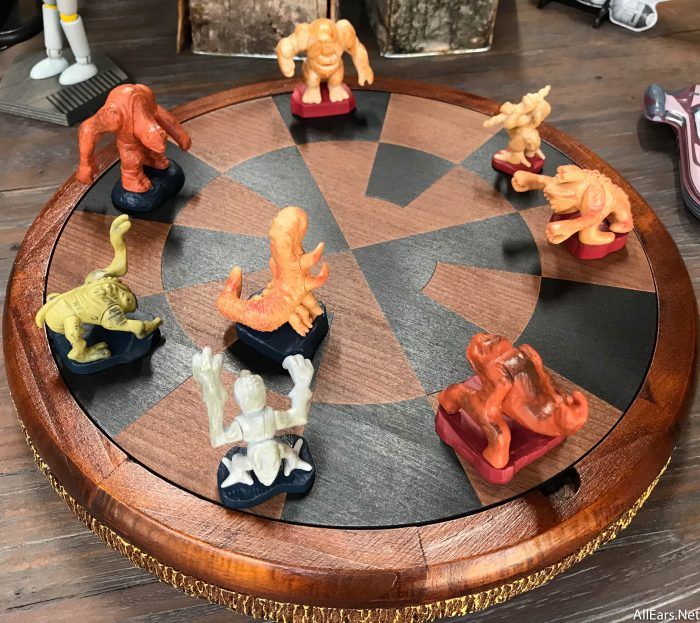 This game is based off of the famous scene in "A New Hope" and will be super fun to play at your next game night. You can find it at Toydarian Toymakers. Just some advice — "Let the Wookie Win."
5. Customizable Droid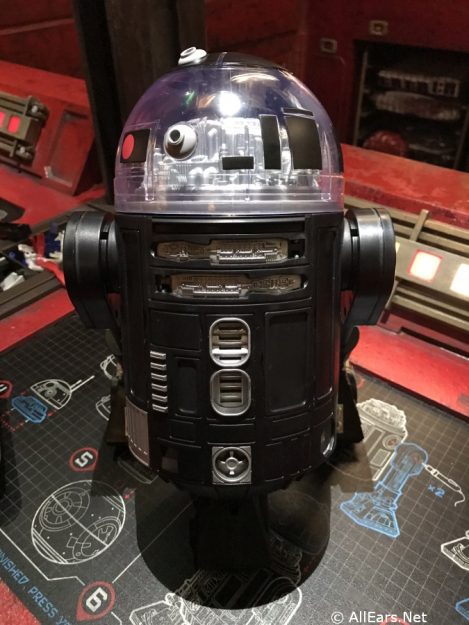 One of the COOLEST things in Galaxy's Edge is the ability to customize your own droid at the Droid Depot! You select all of the parts from a moving conveyor belt, and then assemble him yourself using the blue prints provided (don't worry – cast members are just an "alert touch" button away.)
Once completed, your droid will come to "life" and have its own personality and remote control! It's not an inexpensive souvenir ($99.99 plus tax) but between the experience and the fun you can have at home with your own droid… well, it's on our list!
6. Black Spire Outpost Blanket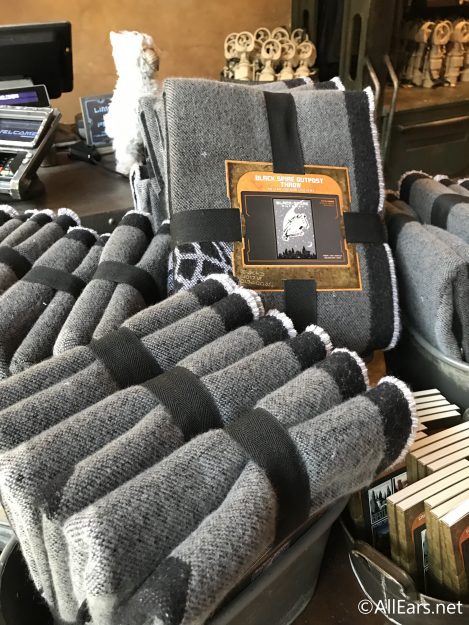 We spotted this cozy-looking throw at Black Spire Outfitters. Doesn't this make you want to just cuddle up with a mug of hot cocoa and your favorite Star Wars episode?
7. Resistance Pilot Jumpsuit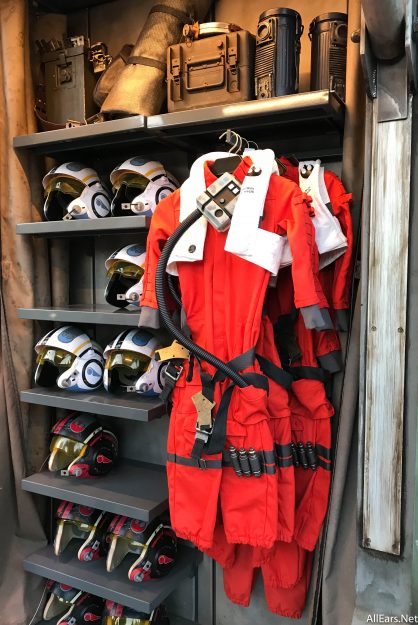 I know how I'm dressing up for Halloween! At Resistance Supply, you can find all kinds of gear for the rebel in you.  I for one am going for the full pilot outfit a la Luke Skywalker and Poe Dameron, complete with helmet.
8. Jedi Food Capsules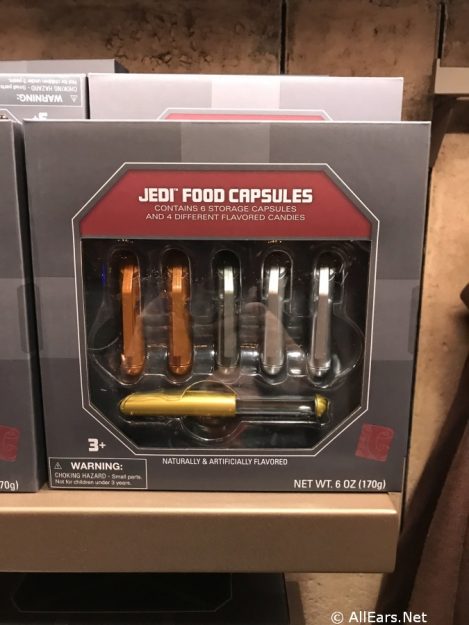 We found this unique take-away at Dok-Ondar's Den of Antiquities, where there is LOTS of great merchandise. (You can check out our full review of the shop here!)
The Jedi Food Capsules come complete with candies that you put into the capsules. The back reads, "On peace-keeping missions across the galaxy, members of the Jedi Order often carry capsules on their utility belts. Each contains tiny pellets to sustain a Jedi on distant planets and long space journeys."
9. Plush Characters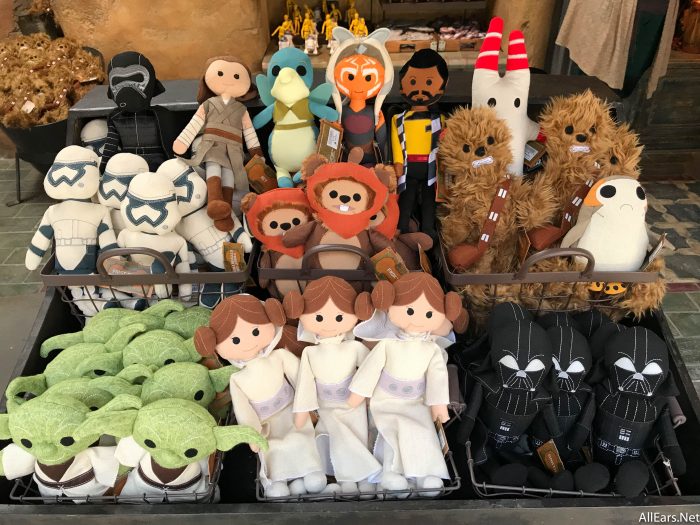 I never realized I needed a plush Darth Vader… until now. These soft characters are also at Toydarian Toymakers, and as you can see, come from all episodes of the Star Wars saga, from Yoda and Leia to Rey, Kylo Ren and even Ahsoka Tano from the animated series. Who do you want to take home?
10.  The Entire Droid Kitchen Line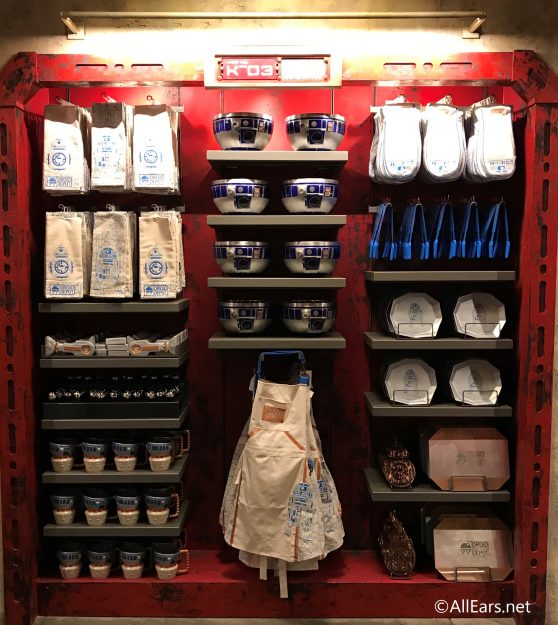 What can we say — we love droids! Droid Depot really knocked it out of the galaxy, merchandise-wise. I am obsessed with this droid kitchen line — from the tea towels to the hot plate. And I think it's safe to say, just about everyone needs an R2-D2 apron!
What items do you have your eye on in Galaxy's Edge? Let us know in the comments! 
Star Wars: Galaxy's Edge at Disneyland is NOW OPEN! Don't miss these posts about the new land: