It's time to pull out your lightsabers and wrap your hair in some Leia buns because Star Wars: Galaxy's Edge officially opens NEXT WEEK.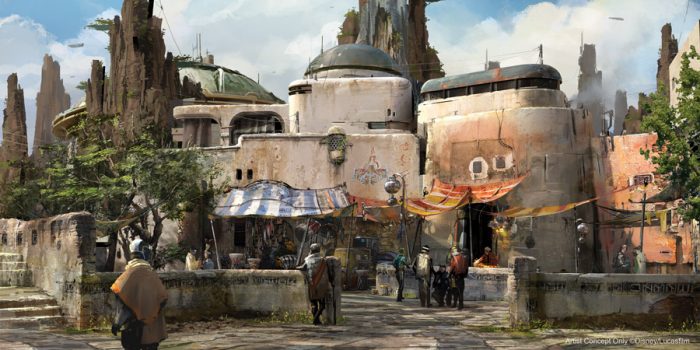 We can't believe that the moment we've been anticipating for what seems like an eternity is finally here!
Since May 31 is quickly approaching, new and exciting details like breakfast menu options at Oga's Cantina and customizable droids at Droid Depot have been released almost daily.
But the other day the OC Register shared a very weird detail that you will find in Star Wars: Galaxy's Edge. Apparently, a "hairy one-eyed space squid" might be seen lurking in a glass cistern tank that feeds a Disneyland drinking fountain. And at times he will POP UP while someone is taking a drink. You may even be able to activate this feature when using your Play Disney Parks app as a Galaxy's Edge Datapad. Since this will likely be a funny moment for those who aren't expecting it, make sure you have your cameras out, ready to snap the photo!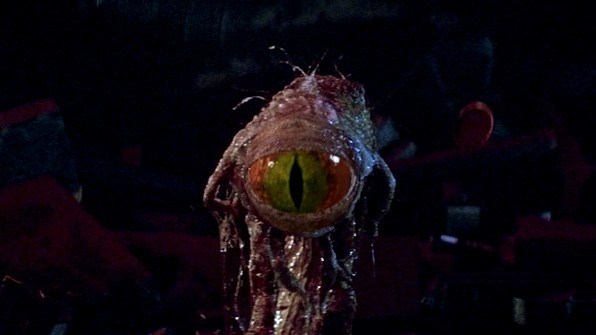 This weird little space squid is actually an audio-animatronic Dianoga whose home is inside of the drinking fountain pipes. As Walt Disney Imagineering executive creative director Chris Beatty explained, "The sewer system contains a Dianoga to handle the sewer challenges that this outpost would have."
You may recognize this hairy squid-like creature from Star Wars: A New Hope — he's the creature who nearly drowned Luke Skywalker in the Death Star trash compactor. Oh yeah, brings back slimy memories, right?  Disney also shared that this will be a full-sized hairy eyestalk… so be ready for it!
Not only will you see the Dianoga from time to time, but you will also hear it creeping around the pipes and in the bathroom.
Like we said, this might be one of the weirdest, slimiest things lurking around Star Wars: Galaxy's Edge. But we can't wait to explore the land for ourselves next week to see if it will be topped by something else! I mean… who knows what creatures will be lurking around the land, right?
Are you visiting Star Wars: Galaxy's Edge? What are you most excited to see or do? Let us know in the comments below! 
Be sure to follow @allearsnet on Instagram and Twitter!
Check out our YouTube Channel for reviews, news, information and more!
Click below to subscribe to the AllEars® newsletter so you don't miss any of the latest Disney news!