Along with drinking Blue Milk, it's probably been the dream of most Star Wars fans to construct and own their very own lightsaber.
Now you can make that dream a reality — for a hefty price — at Savi's Workshop in Star Wars: Galaxy's Edge.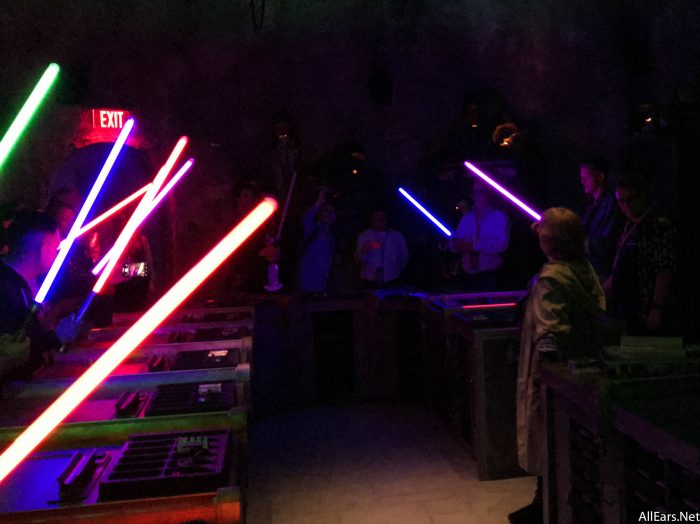 This shop gives you the opportunity to customize a lightsaber that suits your personality and ambitions when you visit Black Spire Outpost, but we'll warn you that it's a very popular experience. There may be a wait of upwards of 20 minutes, with a line to get into the shop, plus it takes at least 20 minutes to build the saber. If building a lightsaber is important to you, we suggest that you make it the first stop on your four-hour visit to the planet of Batuu.
First of all, you have to find Savi's Workshop. The thing is, the place is so secret, you can't just ask anyone where it is. It's shrouded in secrecy and its existence that must be kept from the First Order! They cannot learn about this sacred location.
To keep this location "hidden," Savi's Workshop operates under the disguise of Savi's Scrapyard. The facade keeps those from the First Order from knowing what is really happening inside.
As you search for this secret location, be on the lookout for the hidden symbol. Once you locate it, you will tell the Gatherers the secret password to begin your lightsaber building process.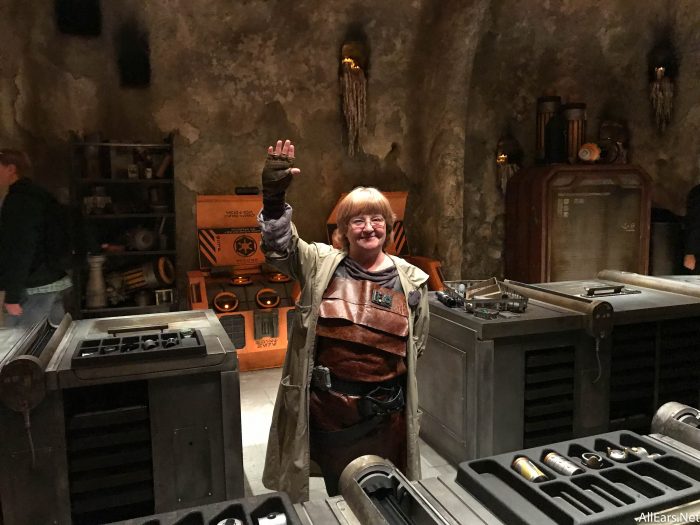 Gatherers are known as "keepers of the Force." They live their lives to restore balance in the galaxy. How do they do this, you ask? Well, by sharing their knowledge of not only the Force but of the ancient ways of the Jedi as well. These Gatherers will be the ones who will guide you as you create and construct your very own lightsaber.
Here's how the process should work.
First, you have to pay for your lightsaber before you can even enter the shop.
After purchasing your lightsaber, you will be given a colored cardboard card, which is your admission to the shop.  Note that if you are buying a lightsaber you can bring in a guest. When cast members call your color, you and others with the same color card will move to a holding area and will be the next group to enter the shop.
Since only 14 people can build at a time, things move pretty slowly. To give you an idea of how long you might have to wait… we only saw about three groups entering every hour.
Once inside the shop, you will see parts and pieces gathered from all over the galaxy.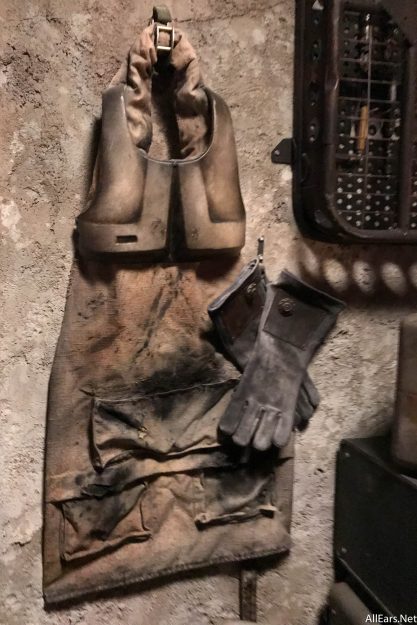 At the center of the workshop, you will find the Builder's Table, which is where you will bring your lightsaber to life. The 14 builders can gather around the  able to begin work on their lightsabers.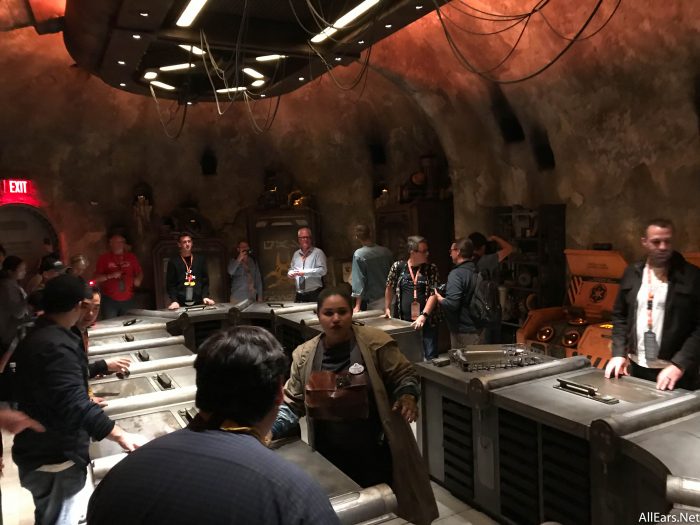 At the table, you will find Kyber Crystals and other lightsaber pieces.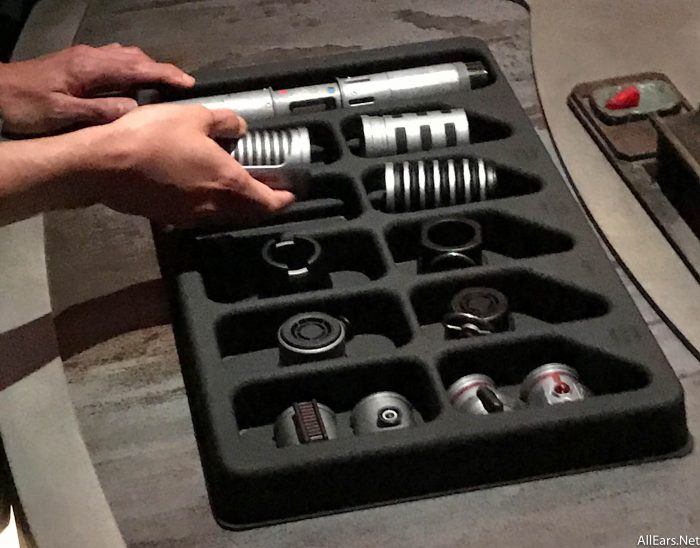 Each lightsaber is created based on a certain theme, so you will have the opportunity to see which path you feel called to.
Power & Control
Do you feel the power of the Dark Side? This might be the option for you, as the materials used to create this lightsaber are said to have come from the rumored Sith homeworld and their abandoned temples. This saber will have sharp edges and angles, which represent the brutality of the Sith, as well as their desire for power and control of the galaxy.
Peace & Justice
Do you feel called to the light? Then you might want to spend your time creating the peace & justice saber. This one is made from materials that include recovered scraps from things around the galaxy like fallen starships and Jedi temples. The design will reflect a Republic-era lightsaber with a more simple design. This is meant to reflect the honor and commitment of those who dedicate their lives to the Jedi Order.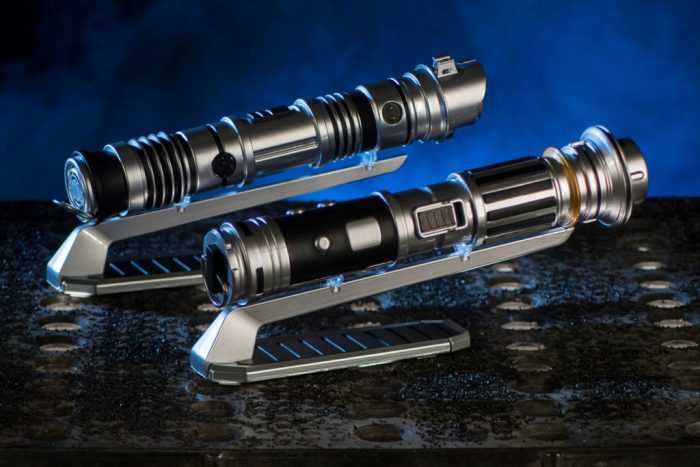 Elemental Nature
This saber is created from materials "born from the Force." These items will be more natural and include things like Cartusion whale bones, Rancor teeth, bits of Bylark trees, and more.
Protection & Defense
Etched with a mysterious script meant to connect with "the ancient wellspring of the Force," this lightsaber will be made with some of the earliest lightsaber pieces in the galaxy.
Cast Members will assist you as you build your lightsaber.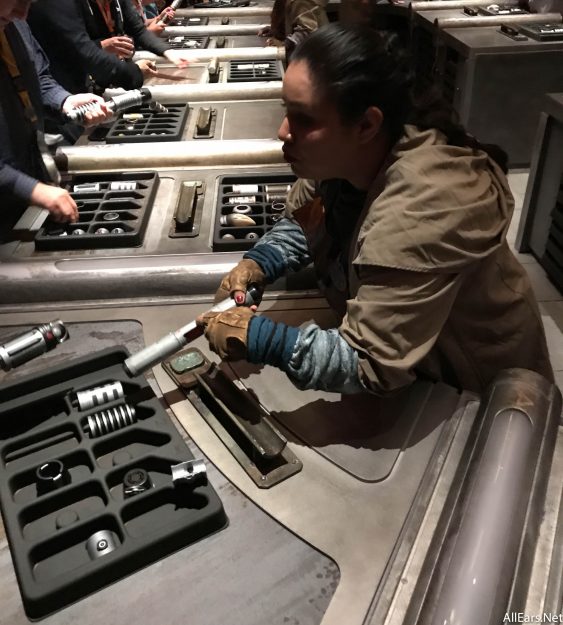 You will need to enter your Kyber Crystal of choice to bring your lightsaber to life. The color will depend on which theme you choose.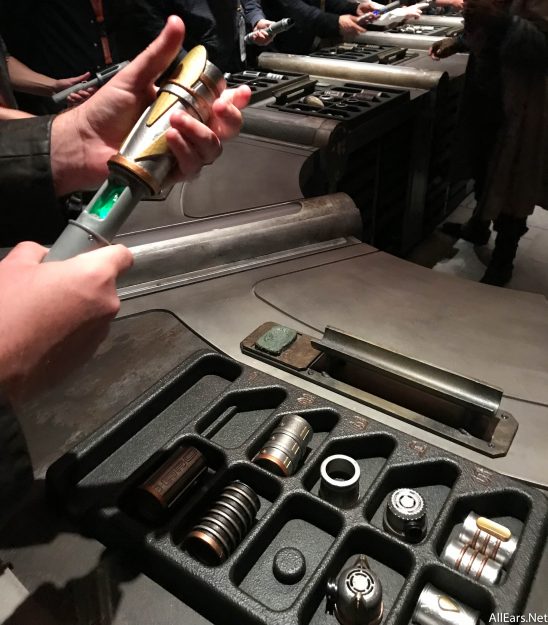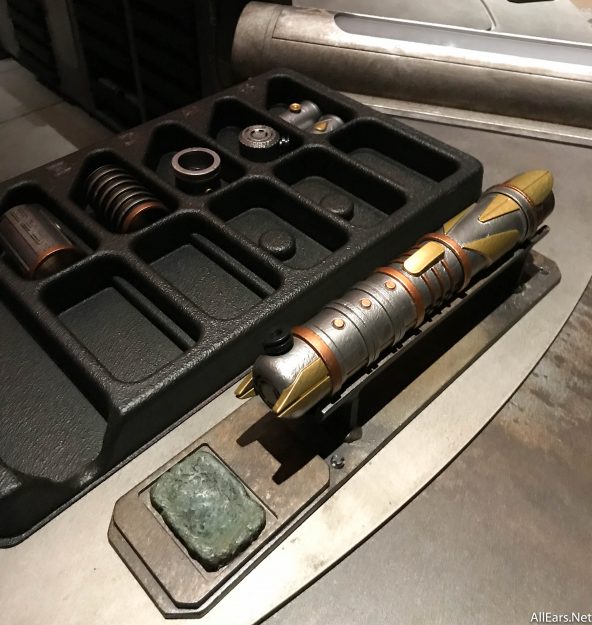 The cast member will go through each theme as the color of the room transforms to match the color of a particular Kyber Crystal.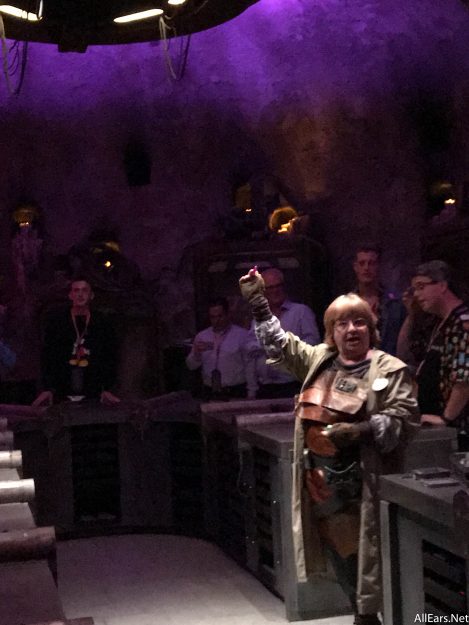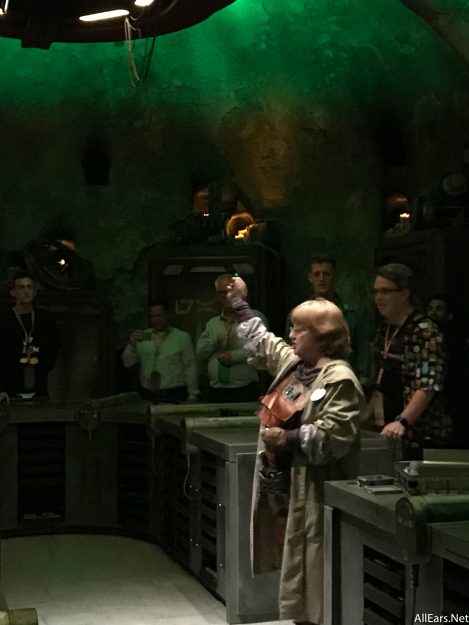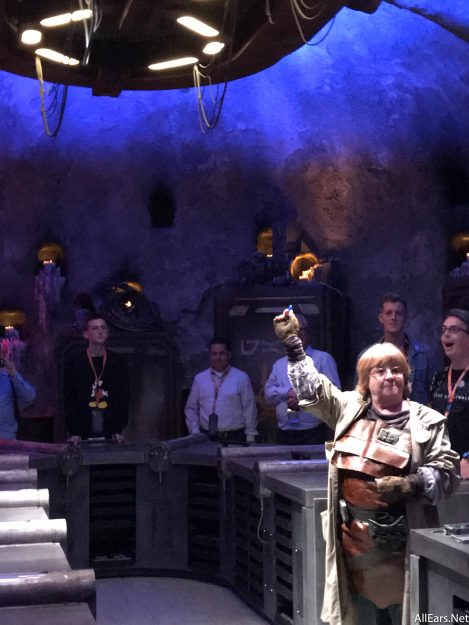 Then, when everyone has created their lightsabers, you will enter into a chamber to activate the Kyber Crystals.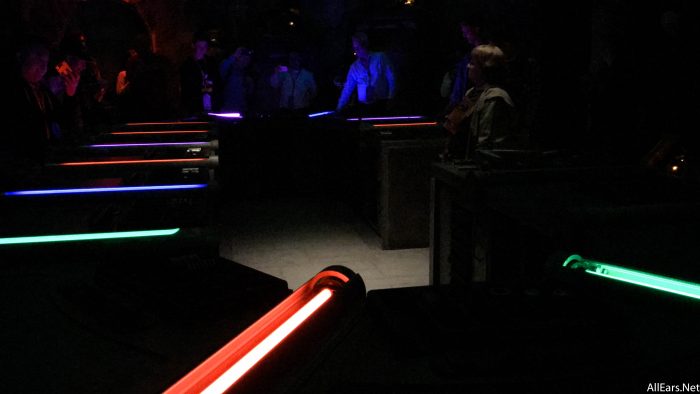 Suddenly, the lightsabers will begin to glow and everyone will lift them together for a powerful and chilling moment.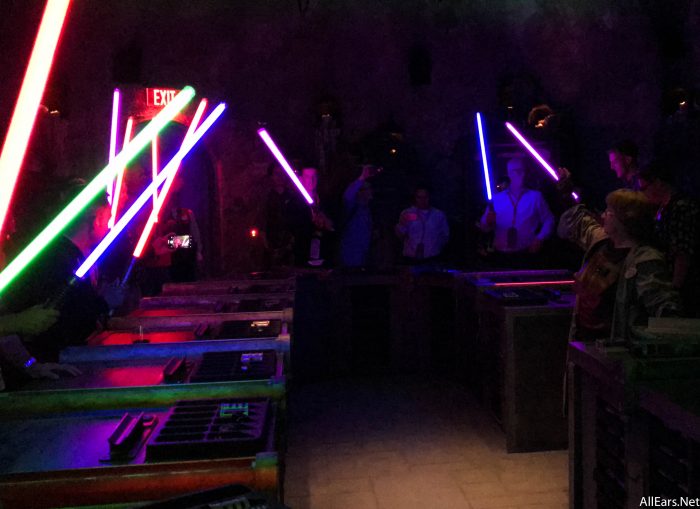 Upon exiting, everyone is given a holder for their new lightsabers. This is made of canvas and slings across your back. The lightsabers do not fold, so fitting them in your bag may be a little difficult. You can take them apart if you want, though.
No matter which path you take, your customized lightsaber will cost $199.99. This price includes the lightsaber carry-case mentioned above. Discounts are NOT available on this customized merchandise.
If you want to further customize your lightsaber, you can find additional parts and Kyber crystals at Dok-Ondar's Den of Antiquities.
Are you ready to build a lightsaber? If so, which will you choose? Let us know in the comments below! 
Star Wars: Galaxy's Edge at Disneyland is NOW OPEN! Don't miss these posts about the new land: