There is so much to do and see in Star Wars: Galaxy's Edge that it can be hard to decide what to do first! You've only got four hours in the land — where do you go!?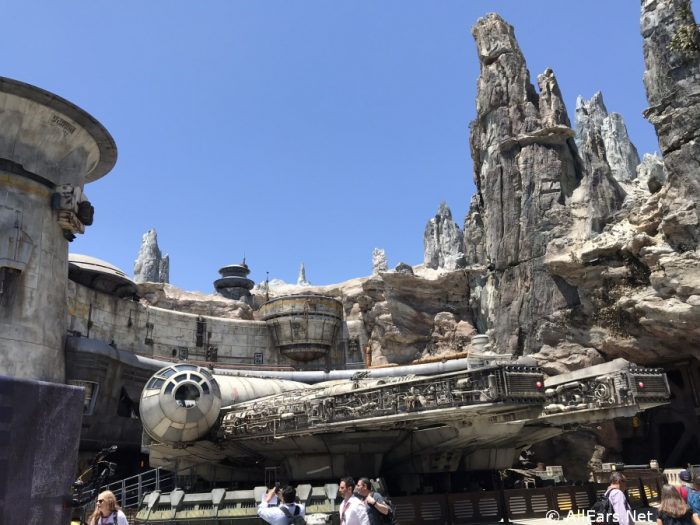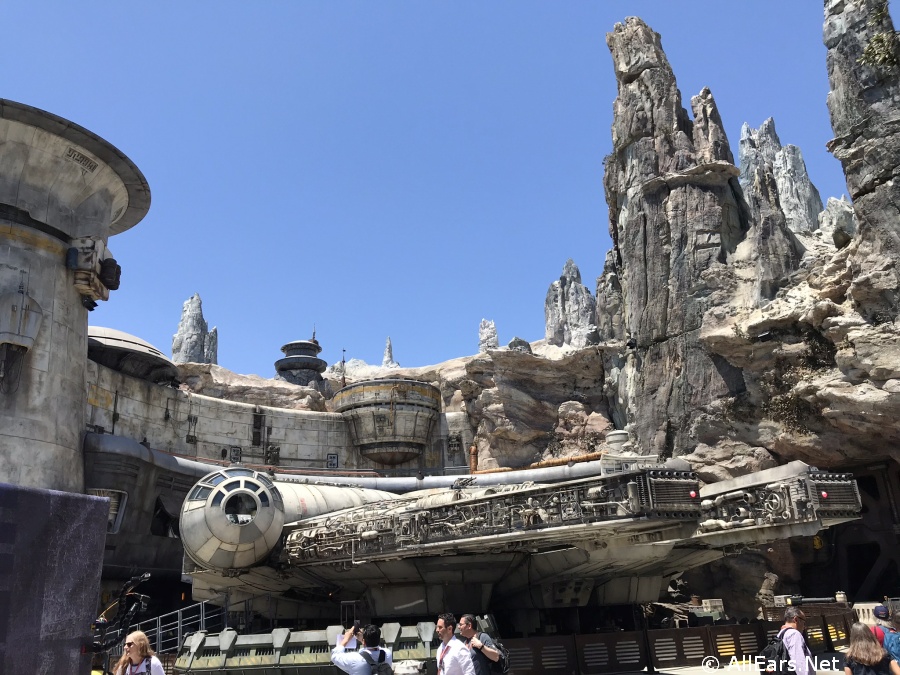 We've been to the planet Batuu and have compiled this list of our favorites, must-dos and tips for your first trip to the galaxy far, far away!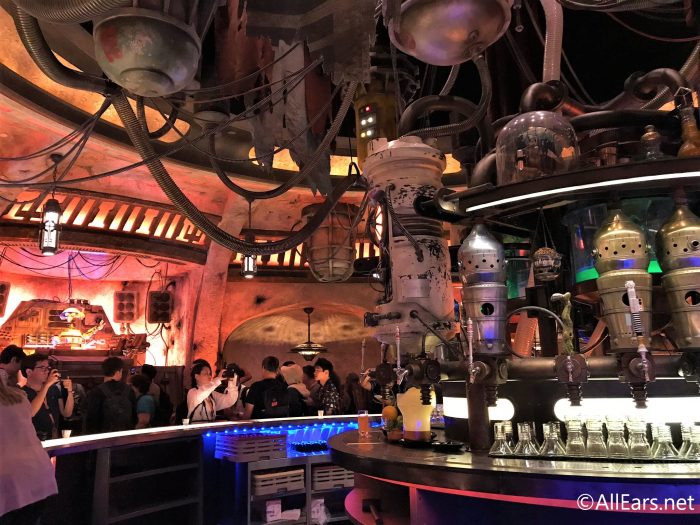 If having a galactic libation at the local watering hole is a must-do for you (and it absolutely should be!) we HIGHLY recommend getting there first thing during your Galaxy's Edge reservation window. We experienced a 45- to 60-minute wait during our visit, and they cut the line off an hour before the reservation time was over to ensure each guest had enough time inside.
That said, it was TOTALLY worth the wait! We loved trying the colorful, whimsical drinks that really immersed us in Batuu. Plus DJ Rex (the former pilot on Star Tours) spins some great tunes, including the original Cantina song from "A New Hope!"
Read our full review and first look of Oga's Cantina here, and check out the full menu here.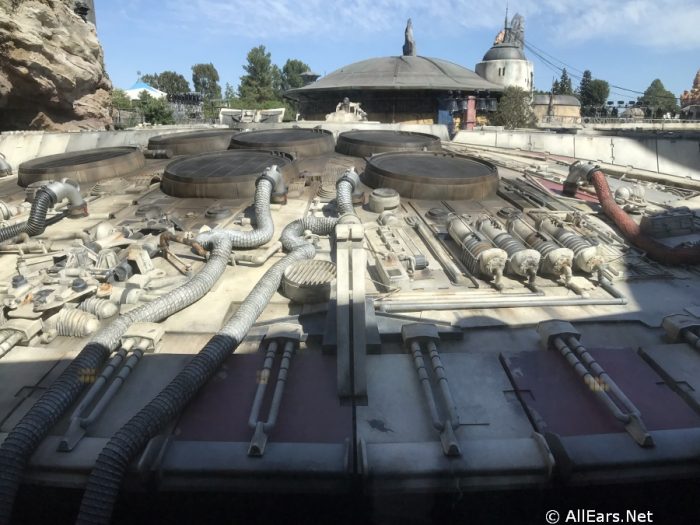 "Chewie – we're home!"
Of course you HAVE to check out the all-new attraction Millennium Falcon: Smuggler's Run. Star Wars fans have been waiting more than 40 years to get inside "the fastest hunk o' junk in the galaxy!"
Once on-board you will be assigned one of three positions — pilot, gunner, and flight engineer. Each role has different tasks and responsibilities during the flight, and how you perform as a team will affect the outcome of your mission.
While all three are critical to your smuggling success, we had the most fun being the pilot. But we suggest riding it several times if you can (the line may die down throughout your window as it did in ours) and "bartering" with your teammates to try different positions!
If you're not afraid of spoilers, be sure to check our review of the new attraction, complete with photos, here!
3. Build Your Own Custom Lightsaber at Savi's Workshop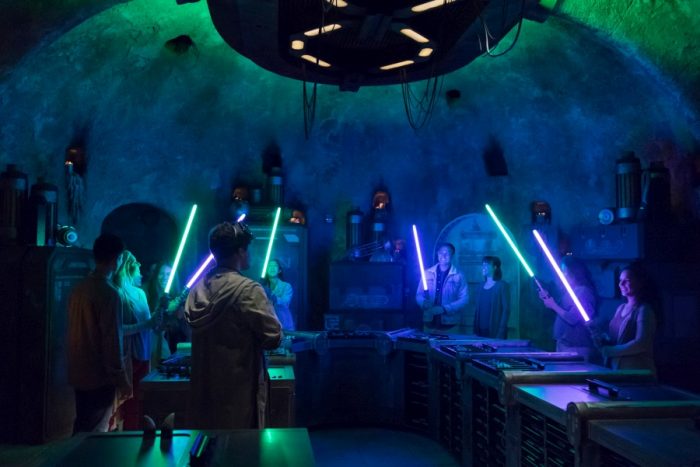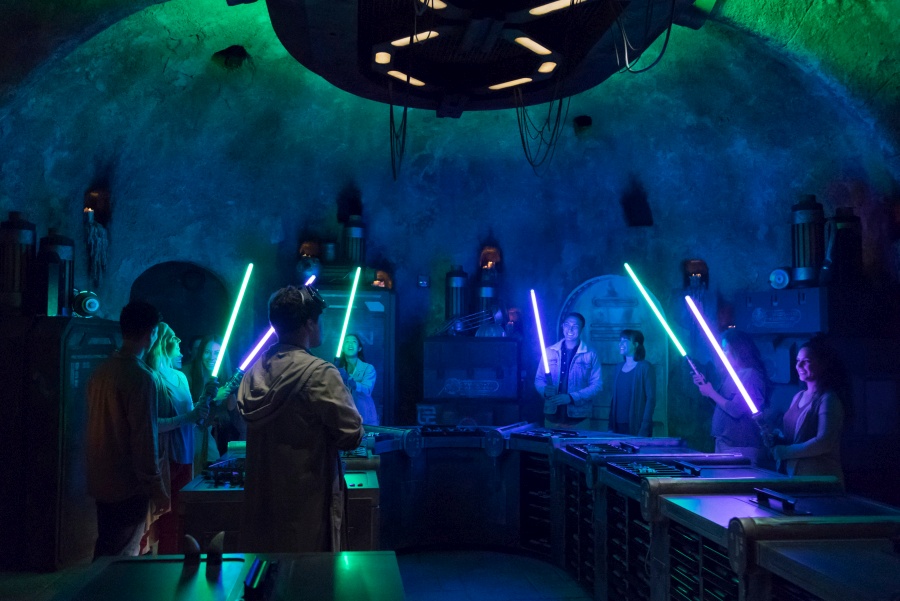 If you've ever wanted to create your own "elegant weapon from a more civilized age," Savi's is the place to go! There were long lines during our visit (around 30-45 minutes) , so if this is a priority for you, make sure you head there early.
These lightsabers are completely customized — from the handles to the colors and ornamentation, and you'll have "Gatherers" assisting you. The entire build experience lasts about 20 minutes.
4. Drink Blue Milk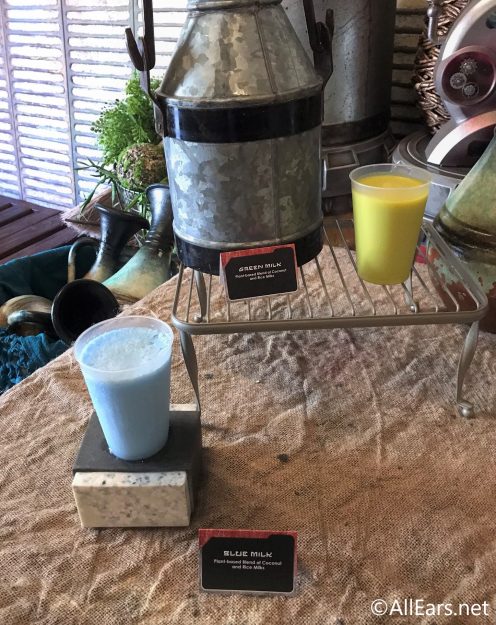 Ever since "A New Hope" Star Wars fans have wondered what it would be like to drink blue milk — and now our dreams have come true!
At The Milk Stand, you'll be able to try both blue milk, and green milk (from "The Last Jedi")! Both are a slushy consistency, made of different fruits and coconut milk. They are $8 each in a standard glass, and a souvenir sipper may also be available during your visit.
For a full review and more photos, go here!
5. Eat a Ronto Wrap or Braised Shaak Roast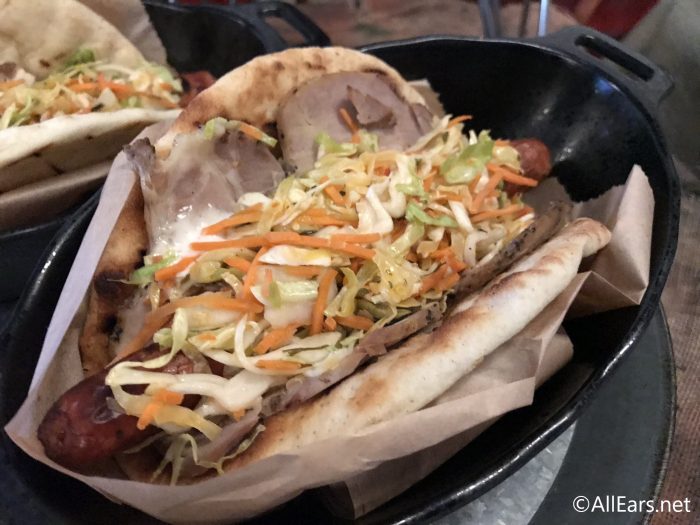 Of course with an all-new land comes all new food! Out of everything we tried our favorites were the Braised Shaak Roast at Docking Bay 7 Food and Cargo and the Ronto Wrap at Ronto Roasters.
You can read our full review and check out more photos of both locations here!
6. Check out the Details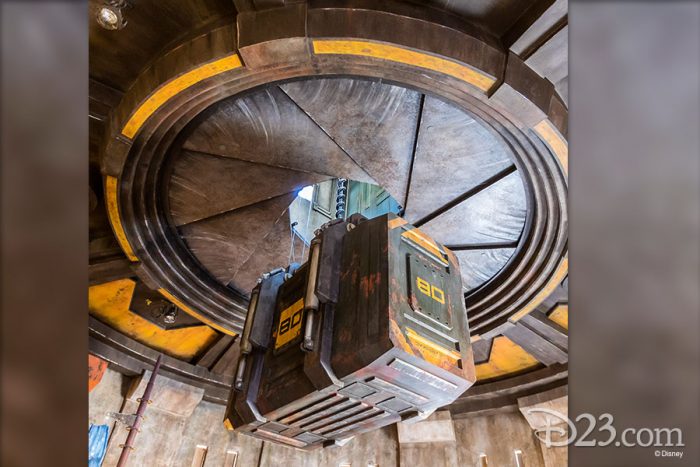 With a universe that has as much detail and history as Star Wars, the Imagineers were bound to have fun sliding in some "Easter Eggs"!
We love the crates at Docking Bay 7 Food and Cargo with the numbers 77, 80, and 83 on them as a nod to the release years of the original films.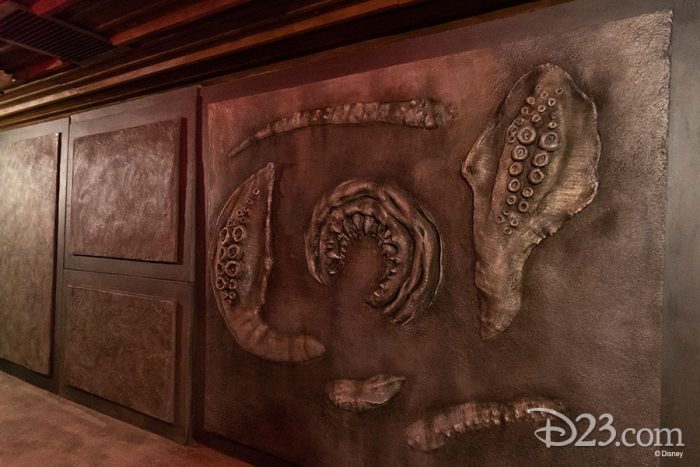 You can also spot a Rathtar frozen in carbonite as you exit the Millennium Falcon!
These little touches are what Disney does best and it's so fun to spot them in Galaxy's Edge!
7.  Build a Droid at the Droid Depot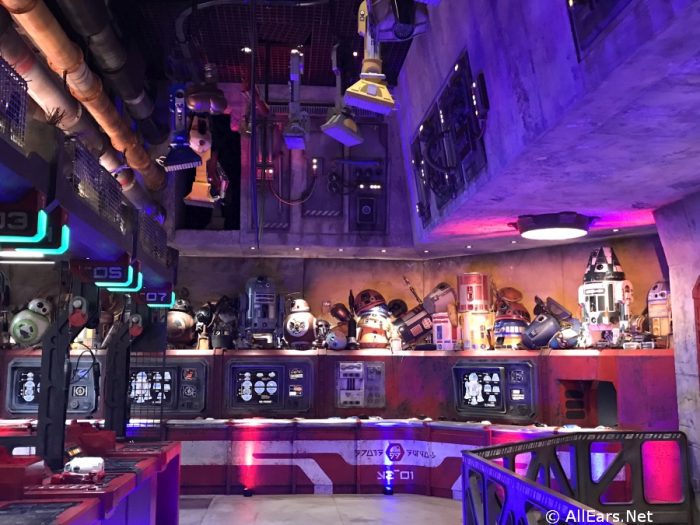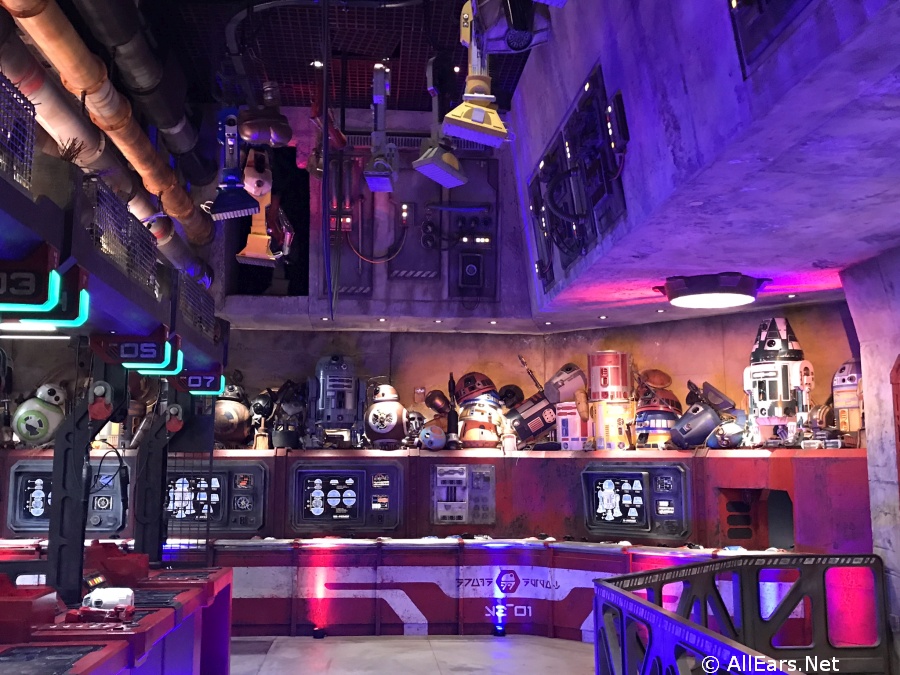 Now you can BUILD the droid you're looking for at the Droid Depot! These cuties are completely customizable from the shape of the droid to the colors and even the personality!
While you're in the Droid Depot, make sure you look for the life-size R2-D2 rolling around the shop. You can take him home for a mere $25,000.
8. Mingle with the Locals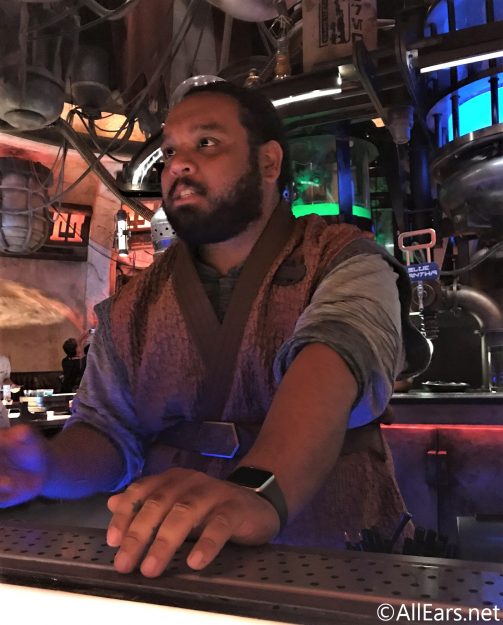 You may spot some pretty recognizable characters walking around (such as Rey, Chewbacca, and Kylo Ren) during your trip to Batuu.
Additionally, Storm Troopers are patrolling the area to make sure order is being maintained.
And most of all — the local villagers (cast members) speak with certain phrases that are native to Batuu!  You'll be greeted with "Bright suns" and bid adieu with "To the spire." It's fun to ask anyone you meet for more information or stories — they have lots to share and help make this land completely immersive!
9. Visit Dok-Ondar's Den of Antiquities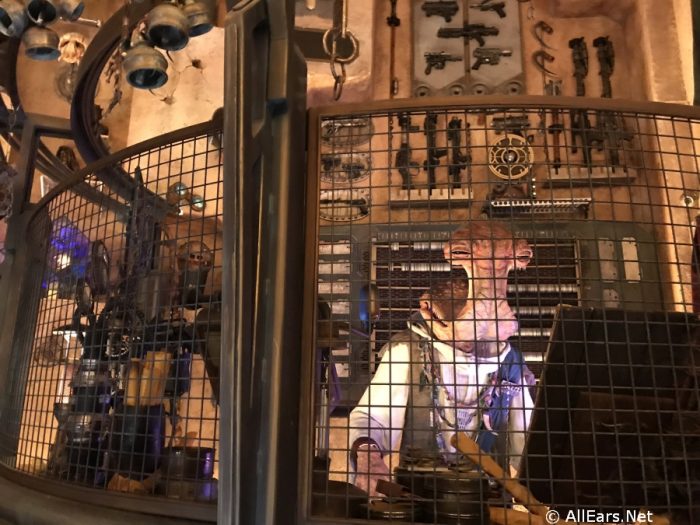 This is one of the coolest shops we encountered in the Black Spire Outpost. Dok-Ondar is huge and overlooking the shop to ensure business is going smoothly. In the shop you'll find all sorts of rare items — from replicas of famous light sabers to Sith busts and the Holocron cubes.
Even if you have no desire to buy anything, it's absolutely worth it to stroll through the shop and check out all the props. Not to mention to see Dok himself!
10. Just Enjoy Being There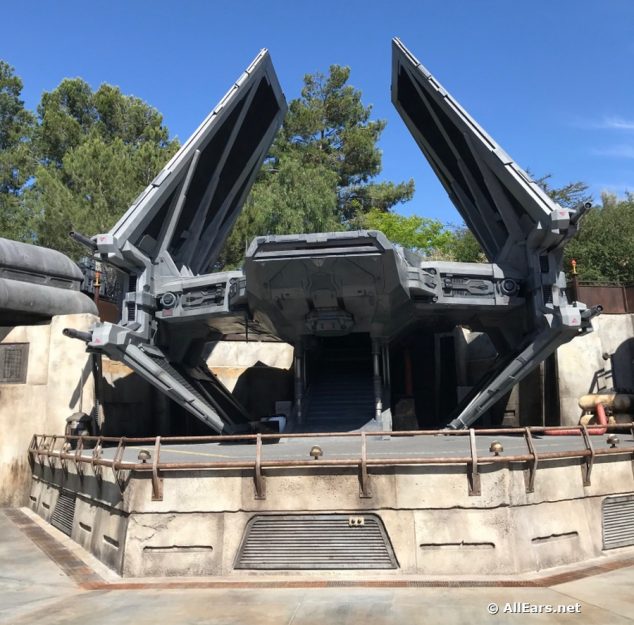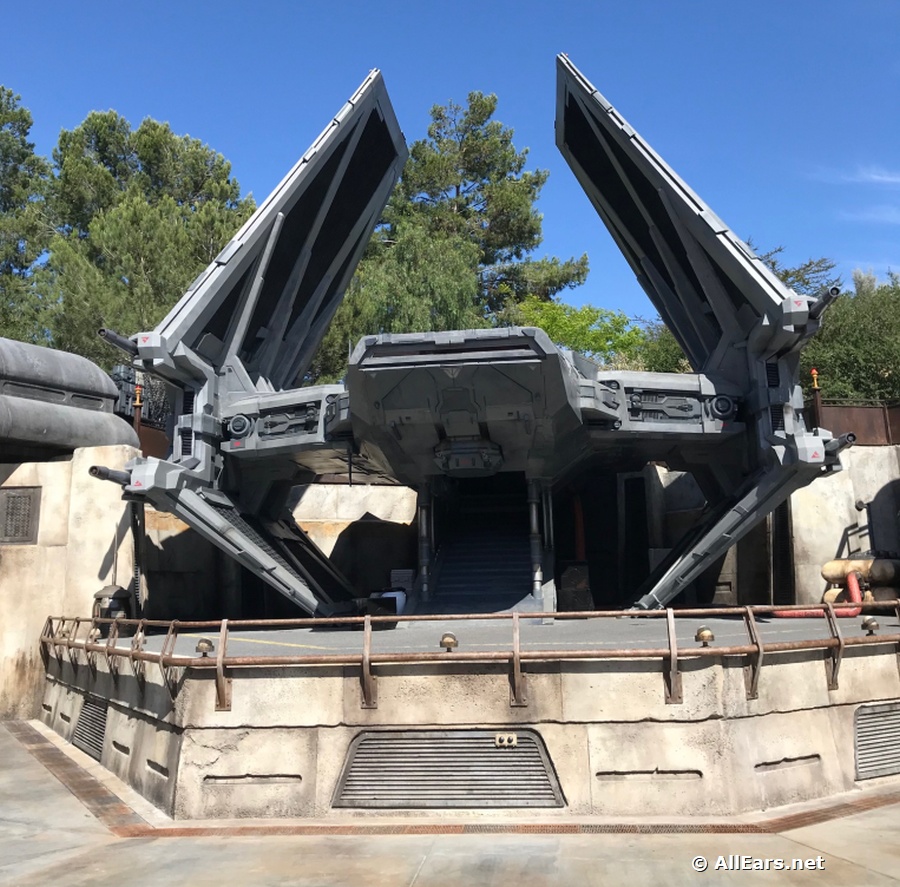 For most Star Wars fans, the dream of going into the world of Star Wars is one they've had for dozens of years, and it's finally coming true!
And while there are certainly things we suggest planning during your adventure in Batuu (like visits to Savi's and Oga's), don't forget to simply enjoy yourself and spend time admiring the beauty of the unbelievable world around you.
Wander the market, gaze at the landscape, and marvel at all of the starships. Plan on taking a few great photographs of the background, and just enjoy finally being in a galaxy far, far away.
Disclaimer: AllEars.Net was an invited media guest of Disney at the debut of Star Wars: Galaxy's Edge, but this did not affect our opinions. Our opinions are our own!
What are you most excited about in Star Wars: Galaxy's Edge?! Let us know in the comments!
Star Wars: Galaxy's Edge at Disneyland is NOW OPEN! Don't miss these posts about the new land:
Be sure to follow @allearsnet on Instagram and Twitter!
Check out our YouTube Channel for reviews, news, information and more!
Click below to subscribe to the AllEars® newsletter so you don't miss any of the latest Disney news!