So you're headed to Batuu? Then no doubt about it — you're going to want to snap a few photos to remember this galactic adventure!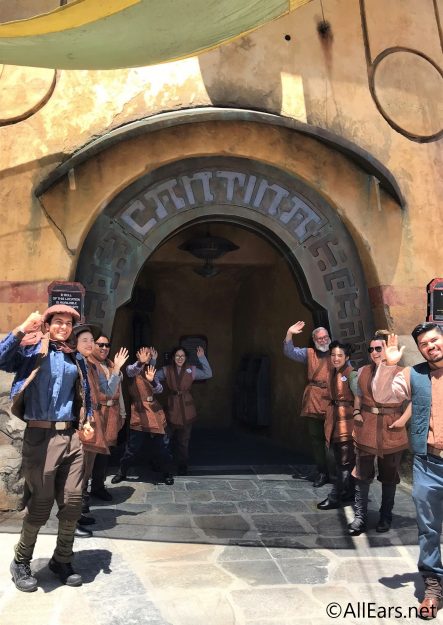 Now that we've had the chance to stroll around Star Wars: Galaxy's Edge for a while, here are our picks for the most insta-worthy photos in the new land!
1. Oga's Cantina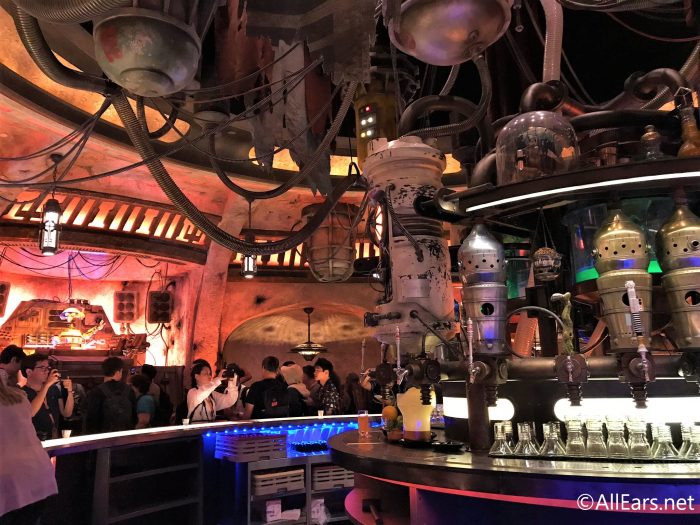 Did you really drink a Fuzzy Tauntaun if you don't take a photo of it? With the glowing bar, DJ Rex, and out-of-this world libations, you're absolutely going to need a good shot in Oga's.
2. Outside the Millennium Falcon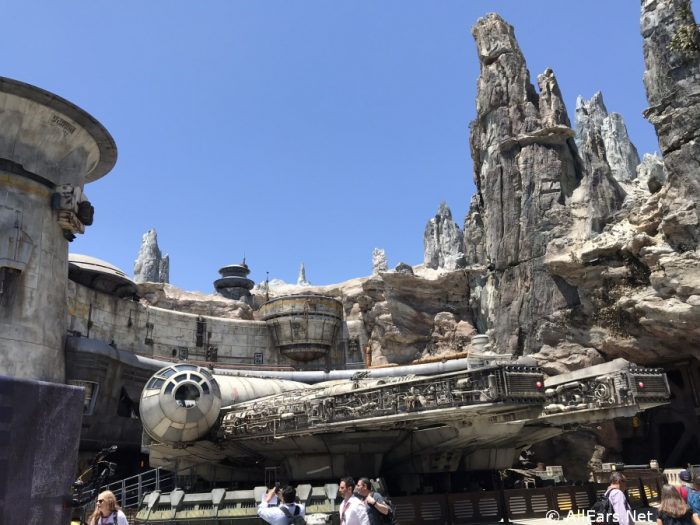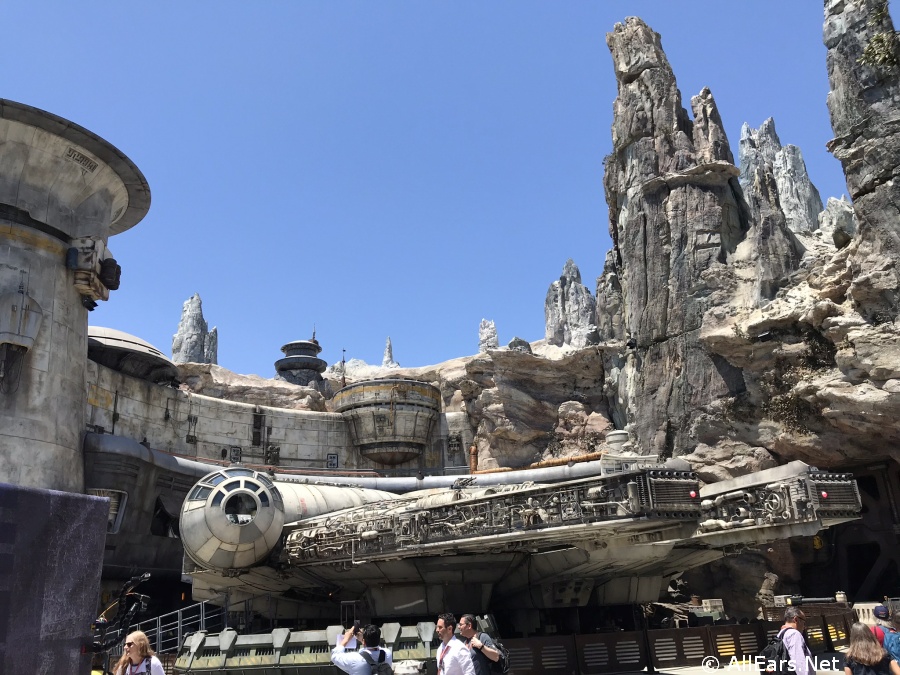 OF COURSE you need a photo with the fastest hunk of junk in the galaxy! This thing is huge, so there are tons of different angles, and PhotoPass may be stationed nearby to assist you with this one.
3. Inside the Millennium Falcon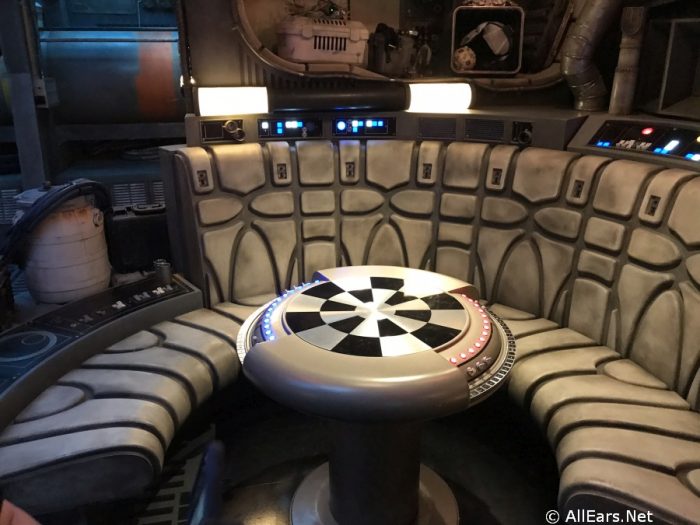 Oh, you thought you only needed one photo with the Bucket of Bolts?! Think again! Pose with the familiar hallways or the iconic chessboard (but remember to let the Wookiee win!) while you're waiting for your smuggling adventure.
4. Han and Leia's Wall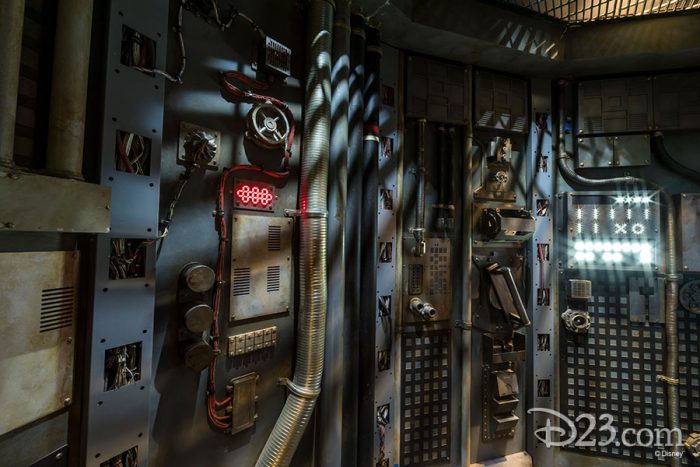 As you exit the Millennium Falcon, you'll be able to spot the wall from "The Empire Strikes Back" where Han and Leia first kiss. You KNOW you need a picture here! (Bonus points for grabbing your own scoundrel and recreating the moment.)
5. Rathtar Wall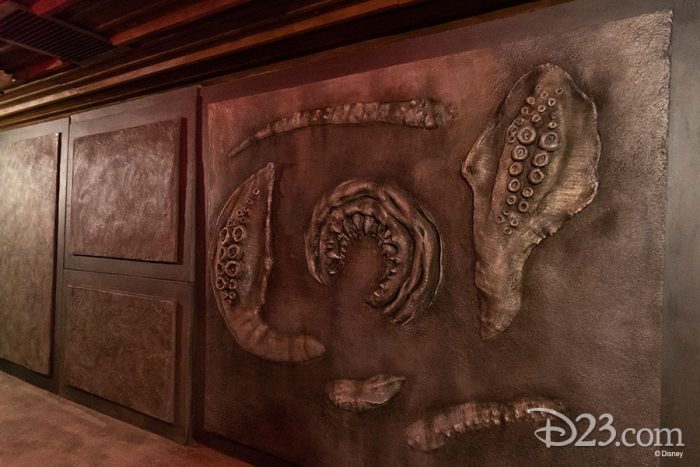 Watch out for the Rathtar in carbonite wall! You may recall the Rathtar in "The Force Awakens" and the carbonite is a nod to our favorite smuggler Han Solo getting "frozen" in "The Empire Strikes Back." This wall can also be found as you exit the Millennium Falcon attraction.
6. Cargo Crates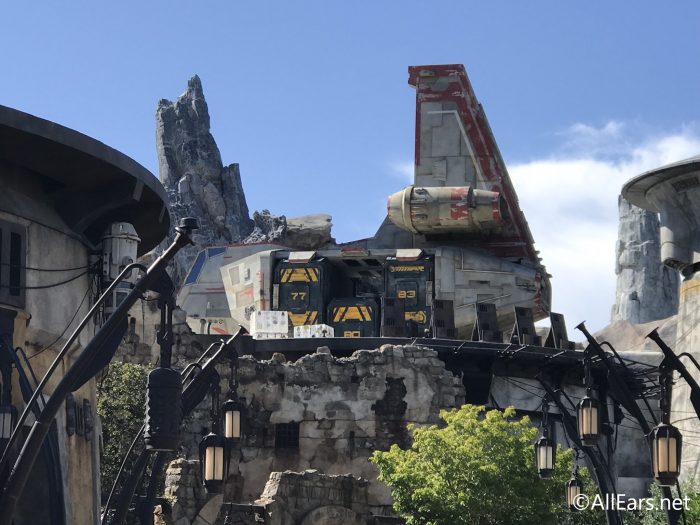 Look at the roof of the Docking Bay 7 Food and Cargo and you'll see three crates on the roof with the numbers 77, 80, and 83. These are the release years for the original trilogy films — and a very insta-worthy background! PhotoPass may be stationed here to assist with your snapshot.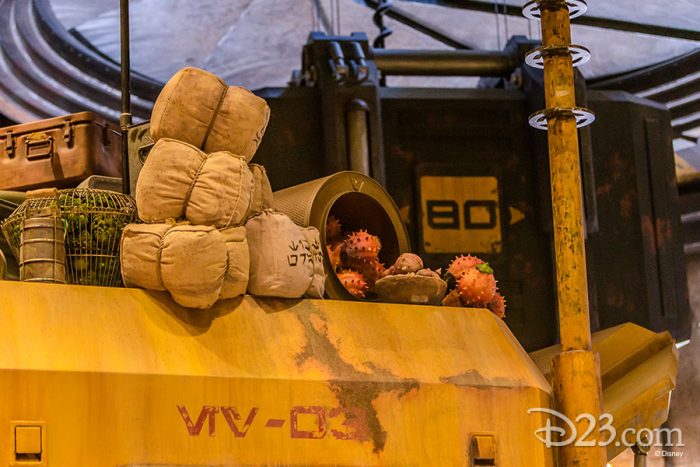 There is also a single crate inside with 80 (shown above) to snap a photo of!
7. Rock Walls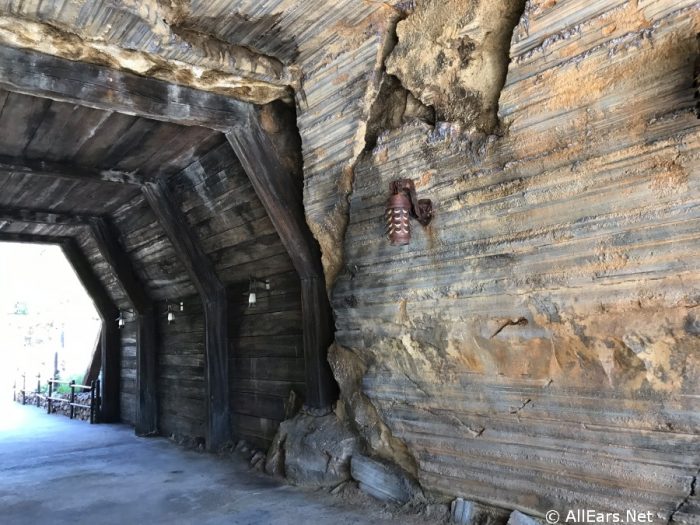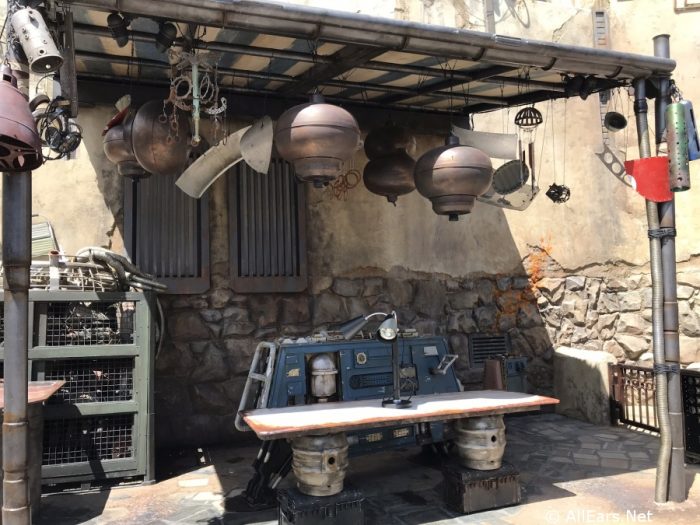 Step aside Pandora Moss Wall, there's a new natural background in town. The incredible landscape of Batuu makes for one of the best Insta shots around. Just pick your favorite stretch of rock and pipes, and go nuts!
8. Starships
There are several different space craft around the land that make for excellent photos — such as this giant TIE Echelon. We also spotted jets and X-wings! PhotoPass may be around to help with a few of these. Just pick your favorite galactic mode of transportation and you've got a great photo.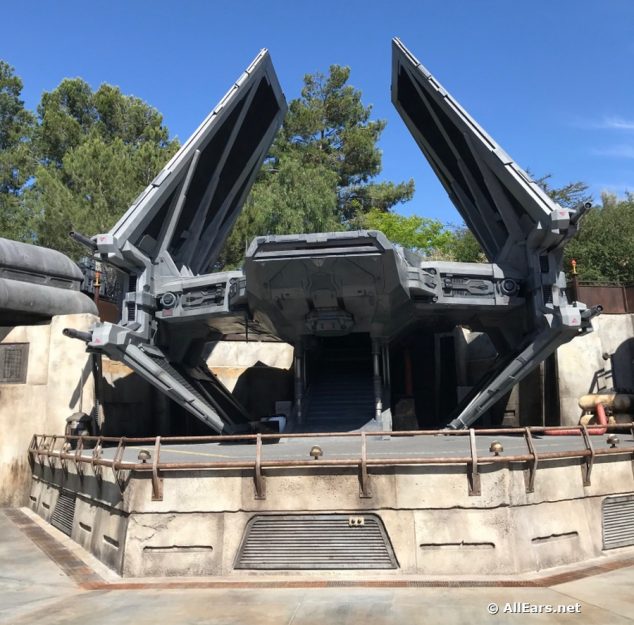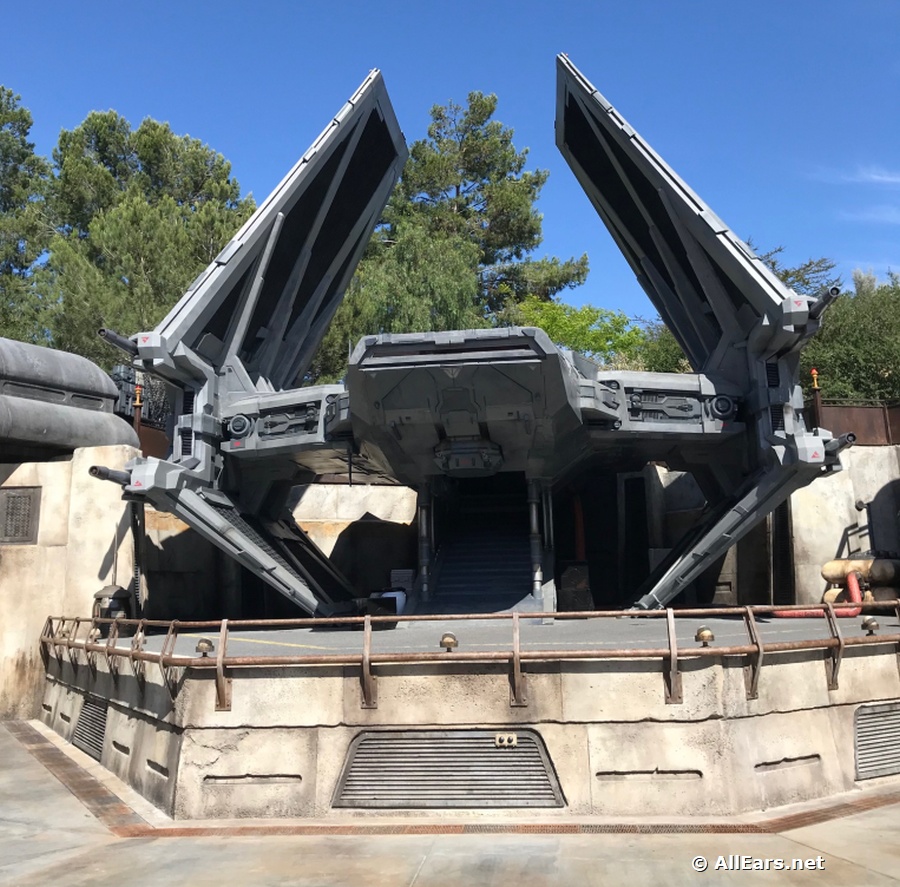 Which of these backgrounds are you most excited to snap a pic with? Or did you find one that's even better? Let us know in the comments!
Star Wars: Galaxy's Edge at Disneyland is NOW OPEN! Don't miss these posts about the new land: