EPCOT International Festival of the Arts
EPCOT International Festival of the Arts will be back for its seventh year in 2023! Dates are not yet available, but it is expected to begin mid-January, 2023.
The below is information is for the 2022 festival while we await information on the 2023 EPCOT International Festival of the Arts.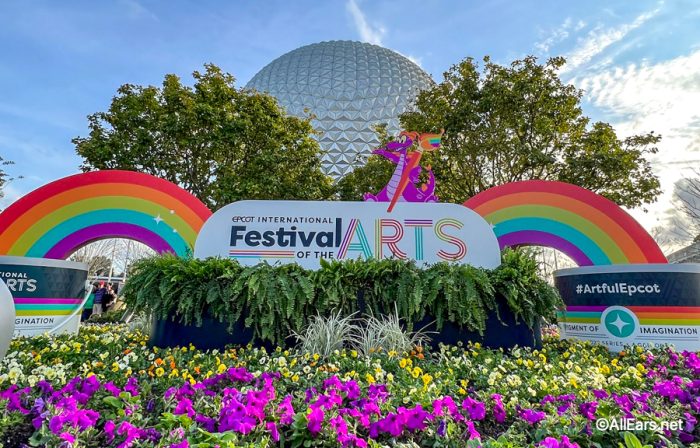 Become one with your inner artiste by dining on food that is a feast for the eyes as well as the taste buds, seeing and creating one-of-a-kind artwork, and enjoying Broadway-ready performances of Disney classics!
Access to the Festival of the Arts is included in your EPCOT admission ticket.
Food Studios & Booths
Throughout the World Showcase, there will be several Food Studios (a.k.a. food booths) featuring festival-specific treats. Click here to view Food Studio menus and pics! And click here to see our picks for the best eats at the 2022 Festival of the Arts.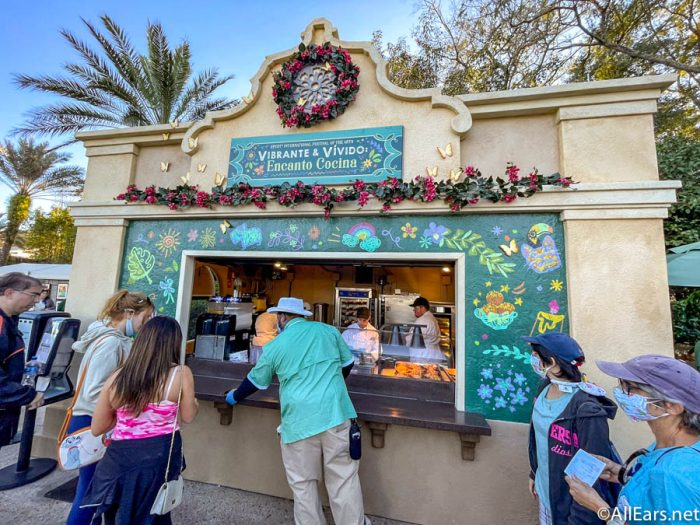 The Wonderful Walk of Colorful Cuisine returns for 2022!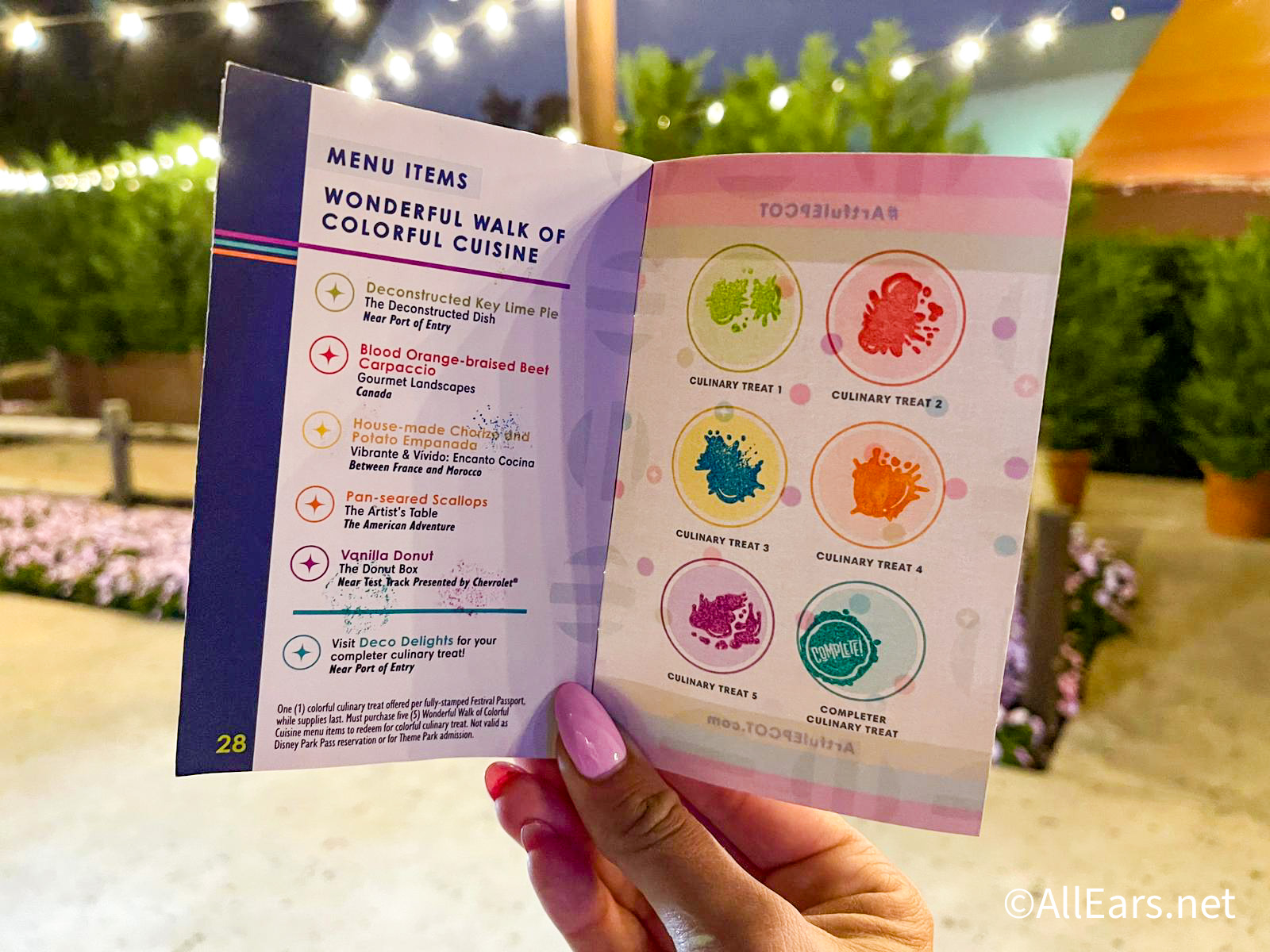 Enjoy five colorful dishes at the Food Studios (find them in your Festival Passport!), and you'll earn a completer cookie prize!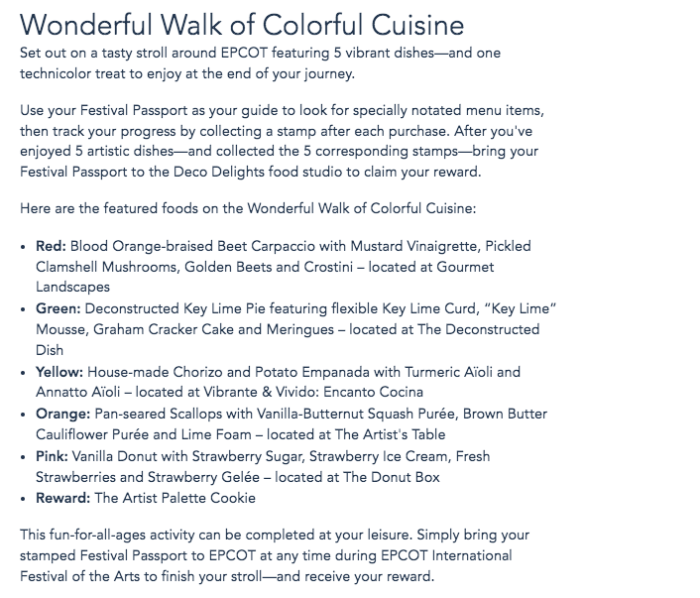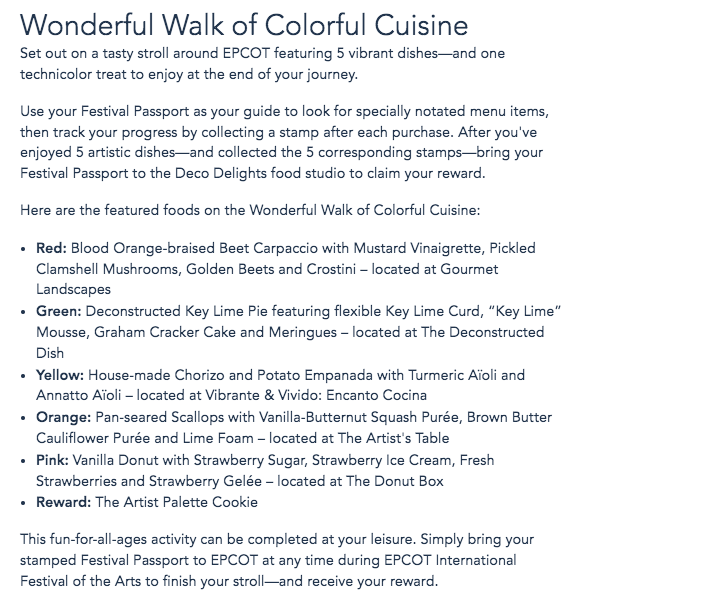 This year's prize is the Artist Palette Cookie, as well as some other items.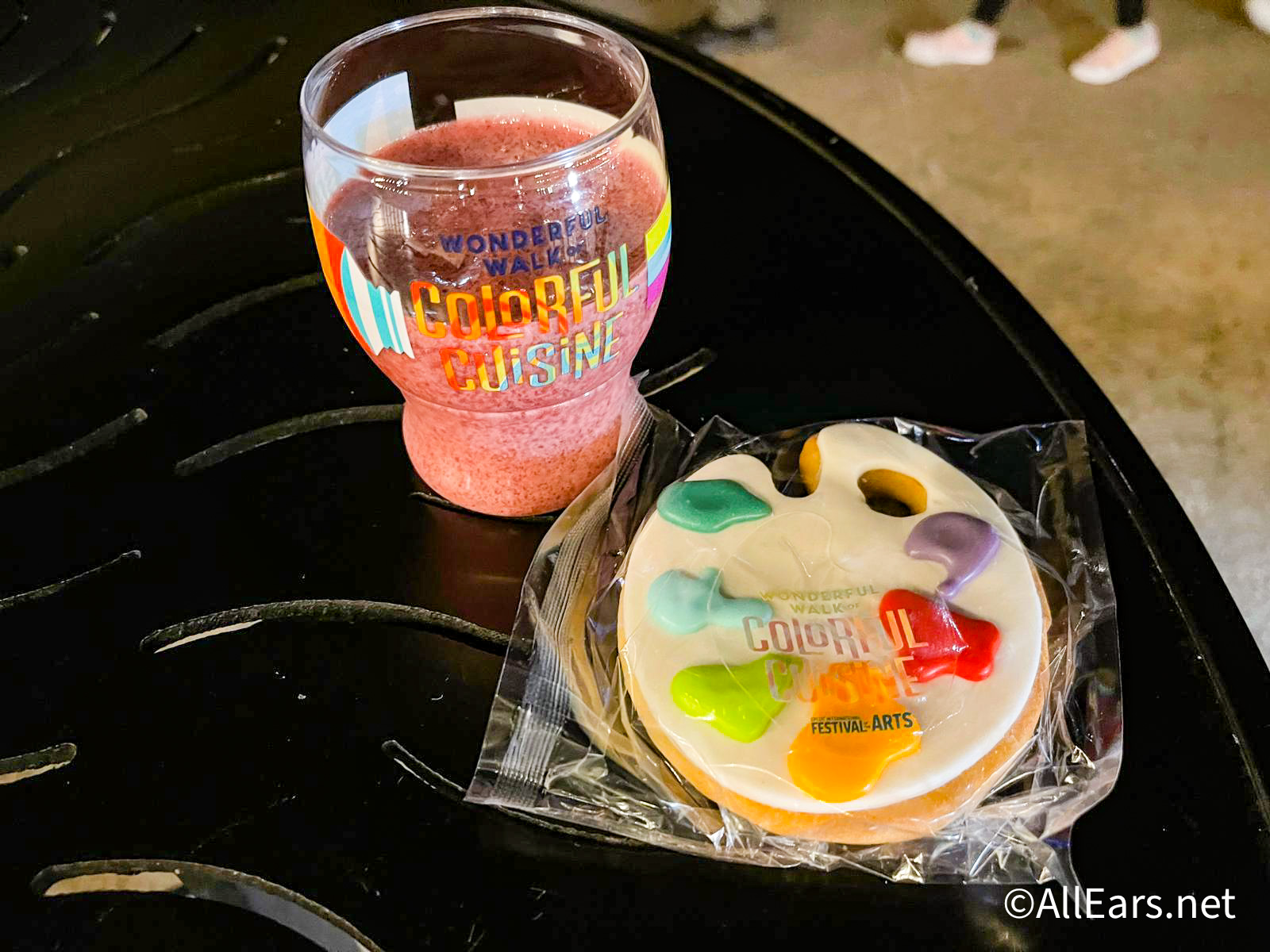 Click here to see our thoughts on the Wonderful Walk of Cuisine.
Artwork
Art Marketplaces
Along with artistic eats, guests will also be able to explore and purchase the works of many Disney and other invited artists (typically you'll be able to find works from over 100 artists), which will be on display at marketplaces around World Showcase.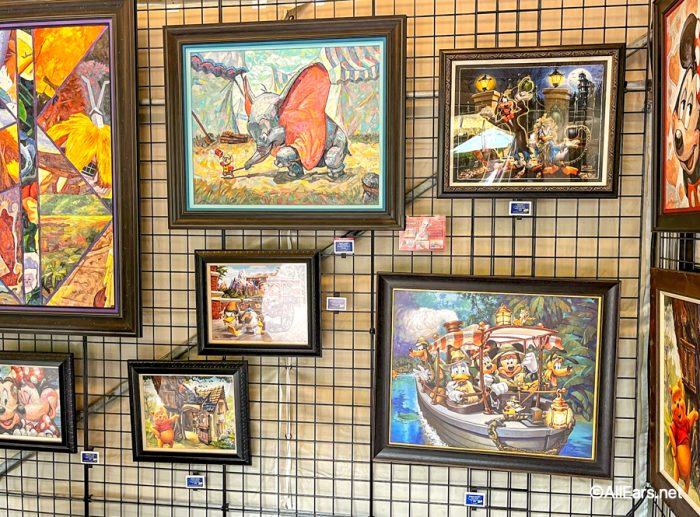 Visual Art in Performance
Visiting artists will also be around the park to "create magic right before your eyes"! Artists use artistic mediums to create Disney-inspired work in mere minutes!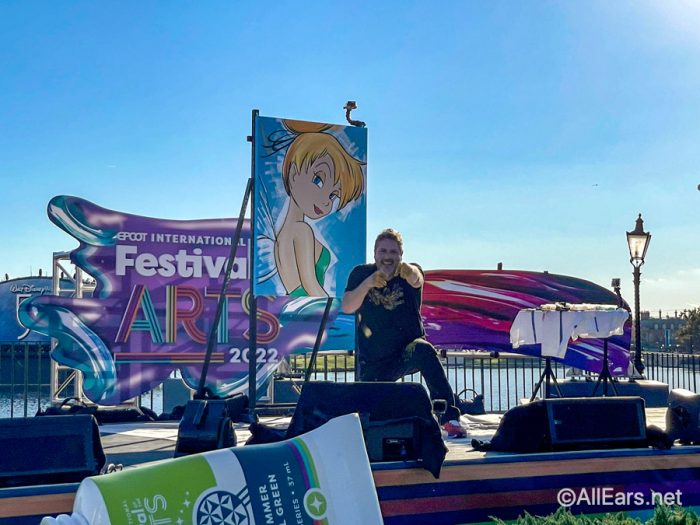 Click here to see photos and videos of all of the entertainment at the 2022 Festival of the Arts.
Chalk Art Galleries
During the festival, guests will be able to check out masterful chalk art drawn by chalk artists. This is always an awe-inspiring experience, so don't miss it!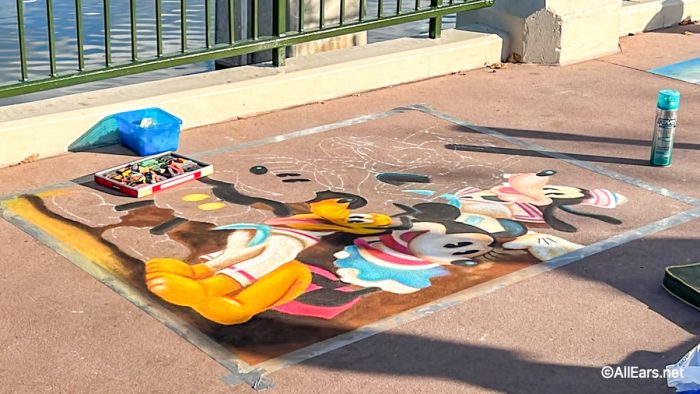 Entertainment
The Disney on Broadway Concert Series is BACK for 2022! These performances are held on the America Gardens Theatre stage (three performances per night — 5:30, 6:45, and 8PM), and you won't want to miss seeing some of your favorite Broadway stars performing Disney musical hits! Below is the current list of performers!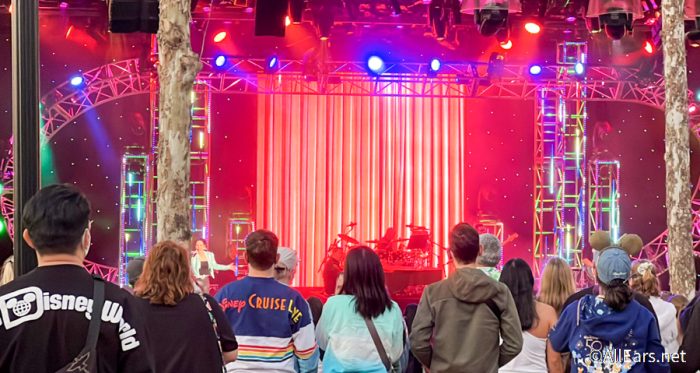 Arielle Jacobs (Aladdin) and Adam Jacobs (Aladdin)
January 14
January 16 through 17
January 20 through 21
Kerry Butler (Beauty and the Beast) and Telly Leung (Aladdin)
January 15
January 18 through 19
January 22 through 23
Heidi Blickenstaff (Freaky Friday, The Little Mermaid) and Robert Creighton (Frozen)
January 24
January 26 through 27
January 30 through 31
February 3 through 4
Kara Lindsay (Newsies) and Dan DeLuca (Newsies)
January 25
January 28 through 29
February 1 through 2
February 5 through 6
Ashley Brown (Mary Poppins) and Josh Strickland (Tarzan)
February 7
February 9 through 10
February 13 through 14
February 17 through 18
Kissy Simmons (The Lion King) and Michael James Scott (Aladdin)
February 8
February 11 through 12
February 15 through 16
February 19 through 20
Special Performance – February 21, 2022
On February 21, give a standing ovation for an extended finale featuring Ashley Brown, Josh Strickland, Kissy Simmons and Michael James Scott!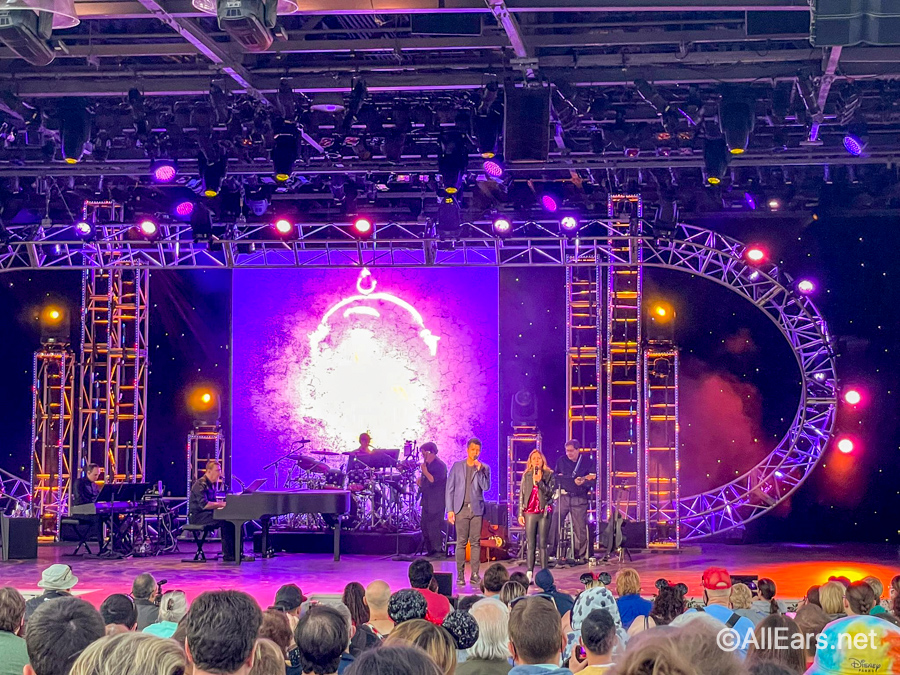 Disney on Broadway Dining Packages
Guests will also be able to enjoy Disney on Broadway Dining Packages! Starting December 14, 2021, visit ArtfulEPCOT.com to check out dining options that will guarantee you a seat at the show!
Dining Packages include: 
An appetizer, entrée and dessert or one (1) full buffet (where applicable), along with a non-alcoholic beverage
One (1) guaranteed seat per person for the DISNEY ON BROADWAY Concert Series held on the same day
Adult
(ages 10 and up)
Child
(ages 3 to 9)
Biergarten Restaurant
Germany Pavilion
$57.00
$32.00
Coral Reef Restaurant
The Living Seas
$69.00
$22.00
Garden Grill Restaurant
The Land Pavilion
$66.00
$43.00
Rose & Crown Dining Room
United Kingdom Pavilion
$58.00
$22.00
Book online up to 60 days before the show!
Also, Disney on Broadway Dining Packages are available for same-day purchase at one counter service spot and one lounge location in EPCOT.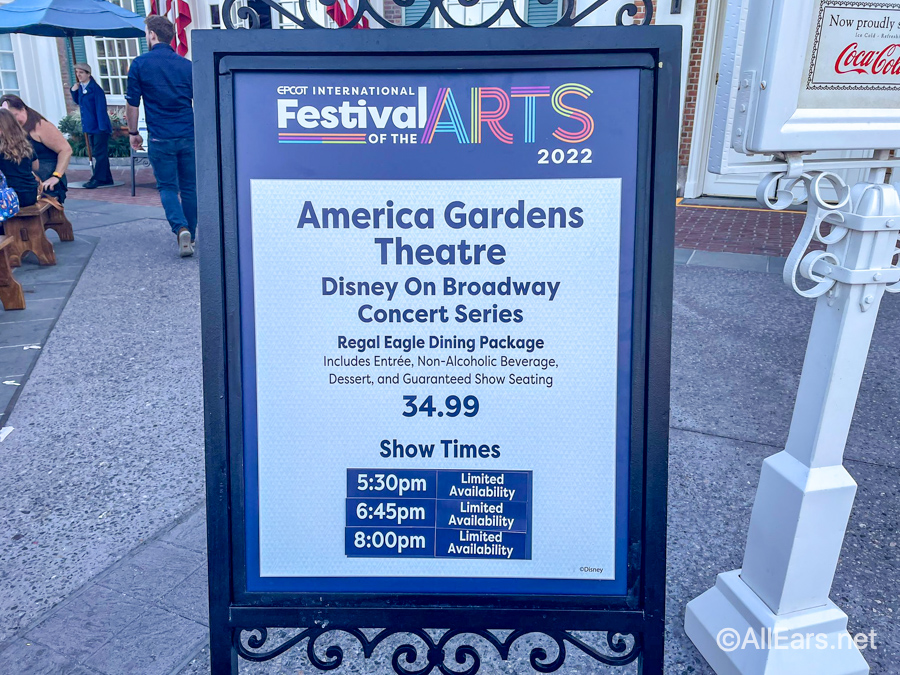 Click here for more information.
Artful Photo Ops
Additionally, Disney will allow guests to "step into the scene" as photo locations throughout the park. Artful Photo Ops will be back for 2022! Click here for more details!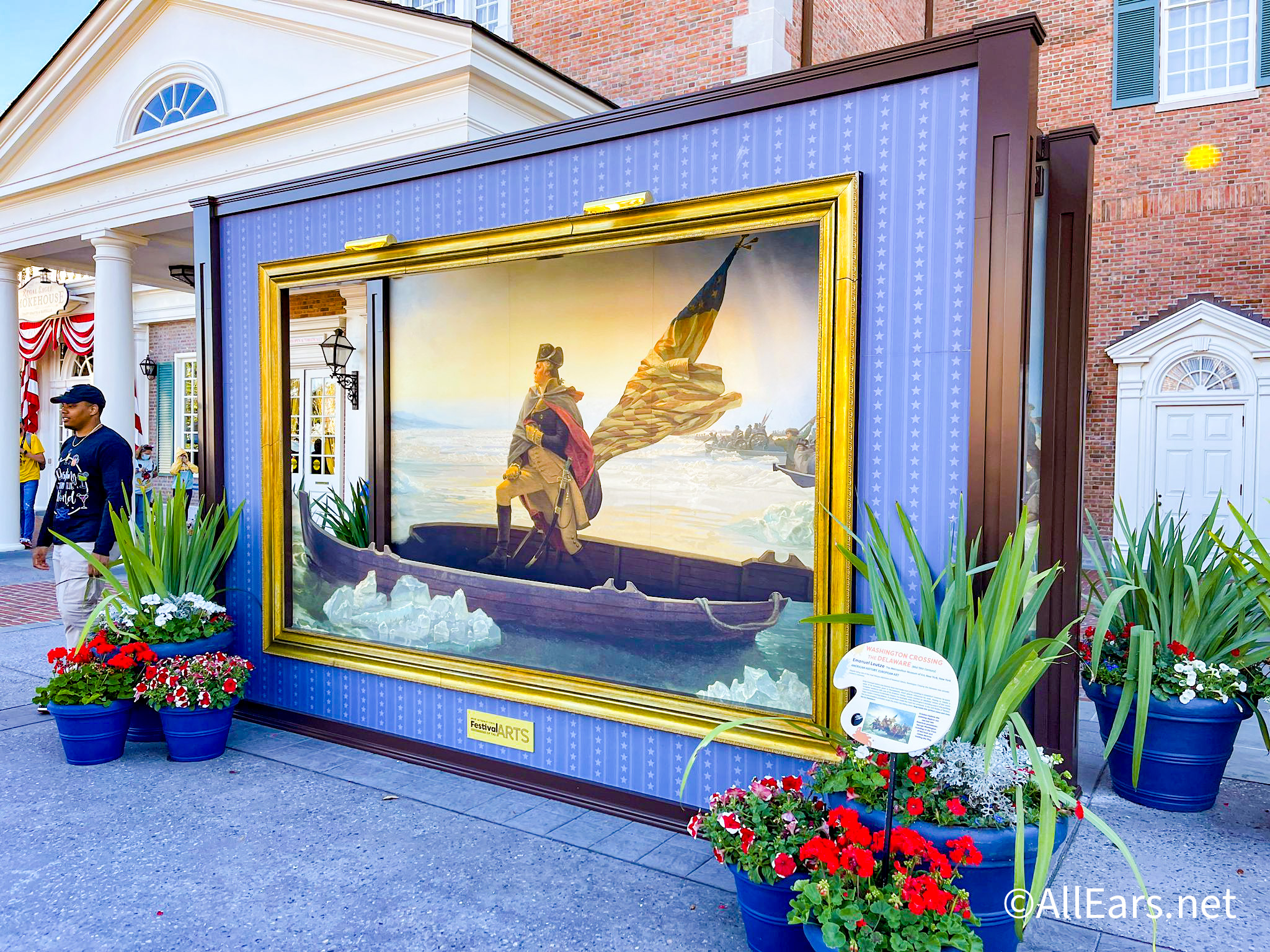 Learn more about interactive art experiences and entertainment — including artists and art forms of all types! — here!
Chalk Full of Character
The Chalk Full of Character experience has returned in 2022. With this experience, guests can search for chalk art of beloved Disney characters which are hidden throughout World Showcase.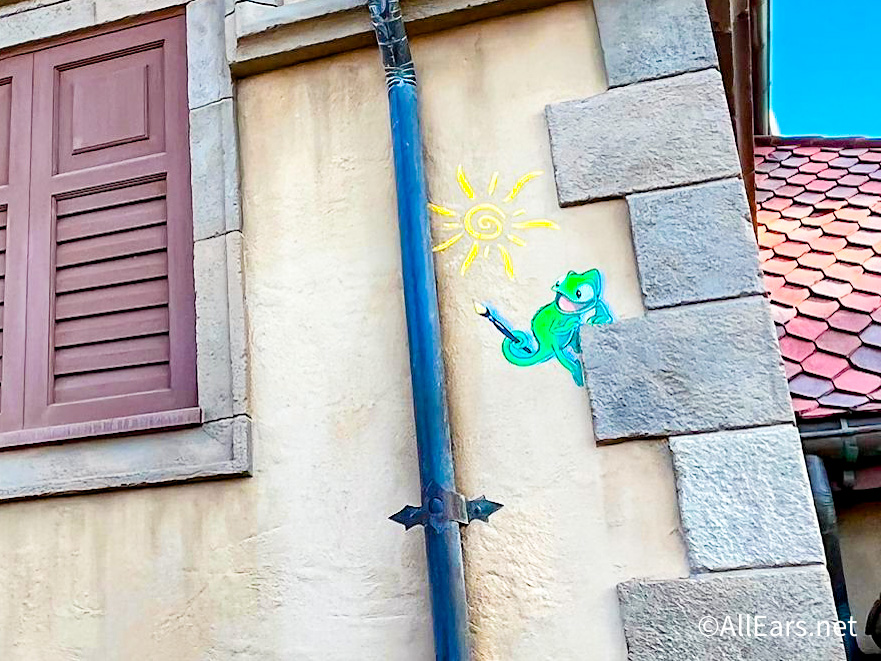 Expression Section: A Paint by Numbers Mural
Paint By Number will be returning for the 2022 EPCOT International Festival of the Arts!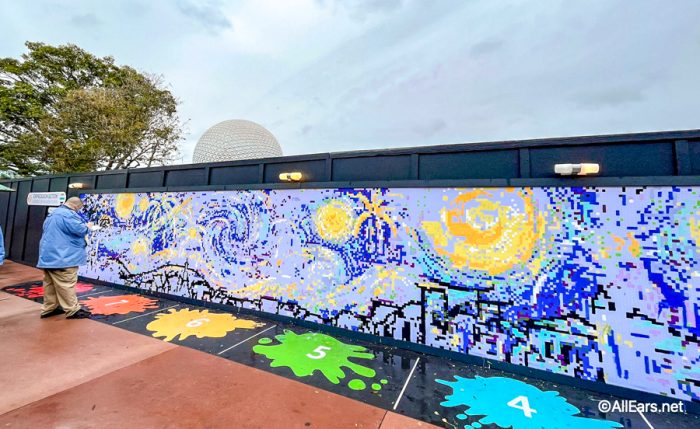 The mural allows guests to participate with paint-by-numbers, which turns into a collaborative art project! Collect a card at the end of your painting experience that shows the full mural! The paint-by-numbers mural is set to be placed in World Nature this year and will be available from 11AM to 5PM daily.
Animation Academy
Brush up on your own drawing skills by participating in the Animation Academy! This drop-in event is held in America Gardens Theatre. In 2022 there will be 2 shows daily. Shows will begin at 12:30PM and 1:30PM.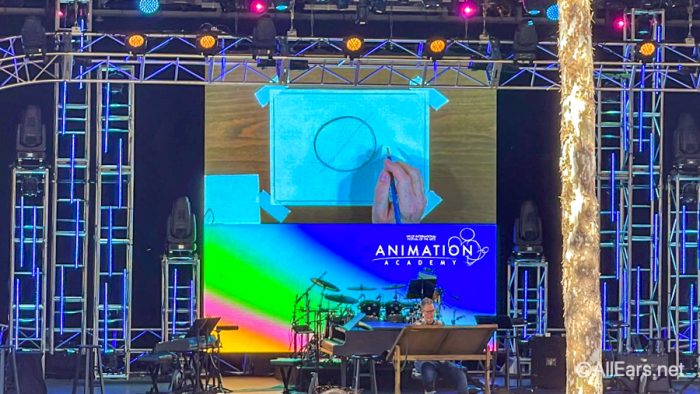 Kids' Chalk Art
Your little artists can say they left their mark on EPCOT by participating in Kids' Chalk Art! In previous years this was held in Future World in the area that is now called World Celebration. In 2022, Disney notes that this will be in World Nature, near The Land. It will be available daily from 11AM to 4PM.
Drawing on Inspiration: Celebrating 50 Years of Magic
In 2022, the Festival of the Arts will celebrate Disney World's 50th Anniversary in a special way with "dazzling depictions of Walt Disney World attractions illustrated by Disney Imagineers from around the world."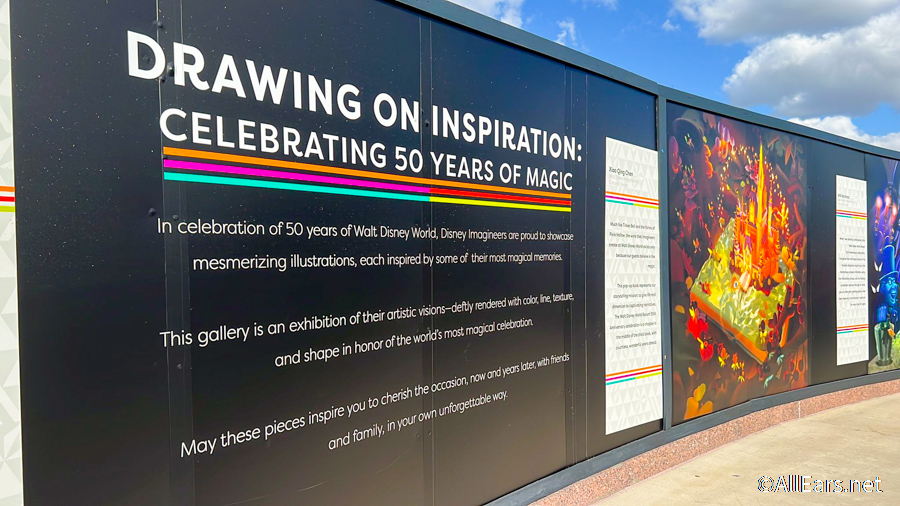 This artwork will be located in World Celebration near the Creations Shop.
Festival Merchandise
There will, of course, be opportunities for Festival-specific merchandise with special items only for Annual Passholders in addition to branded merchandise available to everyone. Expect lots of Figment-inspired designs! Click here to look at the Festival of the Arts merchandise from 2022.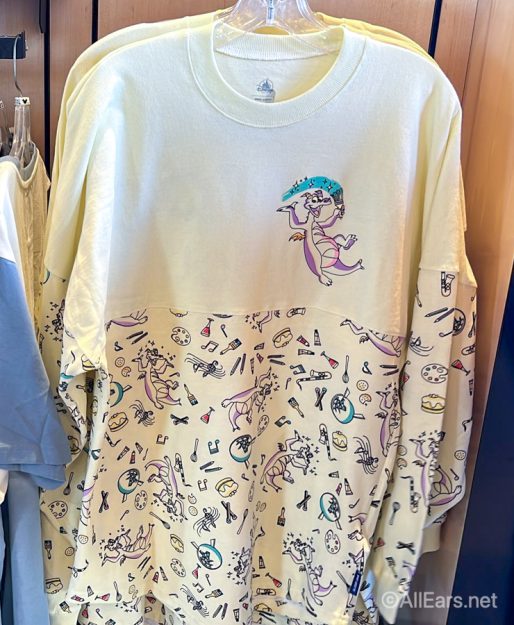 Spaceship Earth Lights
To celebrate the Festival in an extra special and colorful way, head to Spaceship Earth once it gets dark. This year, the park's giant icon lights up with a special rainbow effect and a popular Muppets tune plays as the lighting sequence is conducted.
Check back for more updates about the 2022 Festival of the Arts!