We've been in EPCOT International Festival of the Holidays mode, but we're ready to start prepping for the Festival of the Arts coming up next!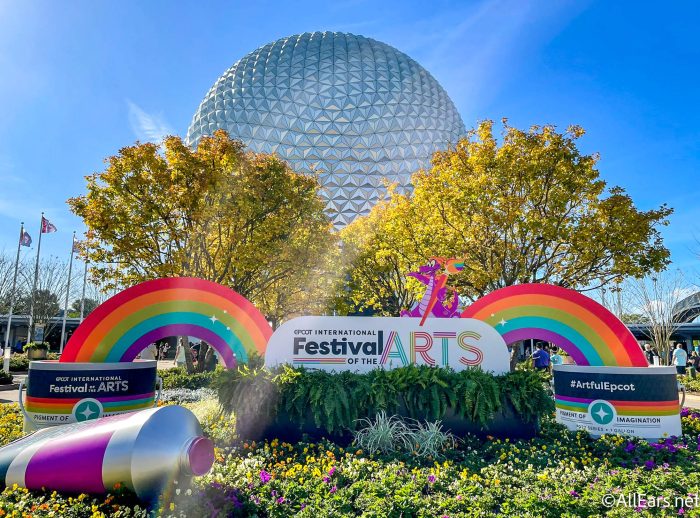 The Festival of the Arts starts on January 13th, 2023, and we can't wait to check out the food studios, enjoy the stunning artwork, and explore the many activities. One of the big offerings for the festival is the Disney on Broadway Concert Series, and the lineup for 2023 has just been released!
The Disney on Broadway Concert Series runs in the America Gardens Theatre throughout the festival, and the performances will feature Disney Broadway stars singing songs from hit theater shows. This year's list is star-studded!
Here's the full list of performances:
January 13th, 15th, 16th, 19th, 20th — Kara Lindsay ("Newsies") & Kevin Massey ("Tarzan")
January 14th, 17th, 18th, 21st, 22nd — Arielle Jacobs ("Aladdin") & Adam Jacobs ("Aladdin")
January 23rd, 25th, 26th, 29th, 30th, & February 2nd, 3rd — Patti Murin ("Frozen") & Robert Creighton ("Frozen")
January 24th, 27th, 28th, 31, & February 1st, 4th, 5th — Mandy Gonzalez ("AIDA") & L. Steven Taylor ("The Lion King")
February 7th, 10tj, 11th, 14th, 15th, 18th, 19th — Kissy Simmons ("The Lion King") & Josh Strickland ("Tarzan")
February 6th, 8th, 9th, 12th, 13th, 16th, 17th — Ashley Brown ("Mary Poppins") & Michael James Scott ("Aladdin")
February 20th — Special, extended finale performance featuring Brown, Scott, Simmons & Strickland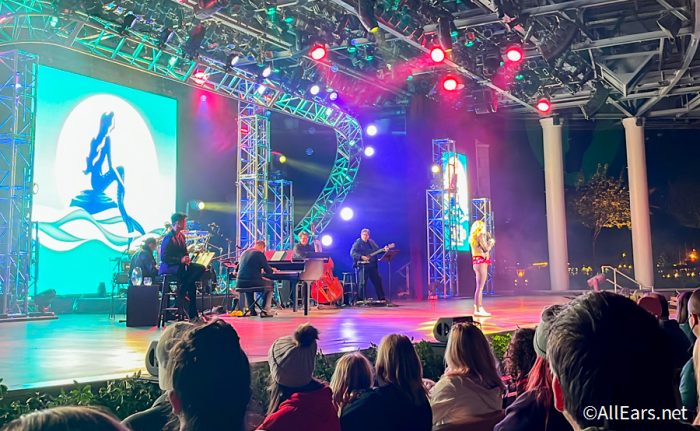 We can't wait to see these performers take the stage! These shows have been pretty spectacular in the past, so they're quite popular. If seeing a show is on your must-do list, you might want to consider booking a dining package with guaranteed seating.
We'll be there on the opening day of the festival to bring all the news that you need to know, so stay tuned to AllEars for the latest! We'll also make sure to announce the list of food booths and menu options as soon as Disney releases that information.
Have you ever been to one of these concerts? Tell us in the comments!