EPCOT International Food and Wine Festival
The
2022 EPCOT International Food and Wine Festival


will run from July 14, 2022 through November 19, 2022!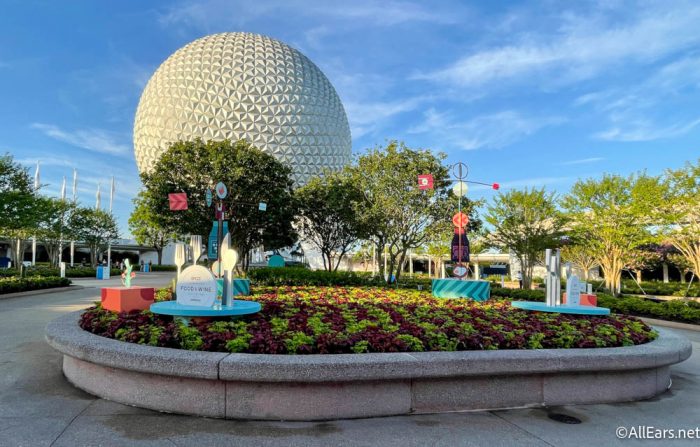 In 2022, experiences available at the EPCOT International Food & Wine Festival will include: 
Emile's Fromage Montage: Collect a stamp after trying five cheesy dishes, and you'll get yourself a prize! The event is CHANGING a bit in 2022 — click here for all of the details.
Remy's Ratatouille Hide & Squeak: Purchase a map, then explore the Park to find Remy statues! Find them all, and you'll win a prize!
Shopping: New merchandise made just for the Festival
Entertainment: The return of the Eat to the Beat Concert Series, featuring recognized artists and local bands
The Alps 
Australia
Appleseed Orchard
Belgium

Brazil
Brew-Wing at the Epcot Experience
Canada
Coastal Eats
China
Earth Eats hosted by Impossible™
Flavors from Fire
France
The Fry Basket
Germany
Greece
Hawaiʻi
Hops & Barley
India
Ireland
Italy
Japan
Kenya
Mac & Eats 
Mexico
The Noodle Exchange
Shimmering Sips hosted by CORKCICLE®
Spain 
The Swanky Saucy Swine
Tangierine Café: Flavors of the Medina
You'll also find special items for the Festival at the following spots:
Funnel Cake
Joffrey's Coffee & Tea Company (all 4 in-park locations)
Refreshment Port Hosted by Boursin®
Refreshment Outpost
EPCOT International Food and Wine Festival Dates and Times
July 14th, 2022 through November 19th, 2022
In the past, festival food booths have generally opened with World Showcase — at around 11AM daily, seven days a week. EPCOT hours can vary, however. At times, Worlds Celebration, Discovery, and Nature may open earlier than World Showcase. Be sure to see what the situation is like during your trip.
Booths close when the Park closes.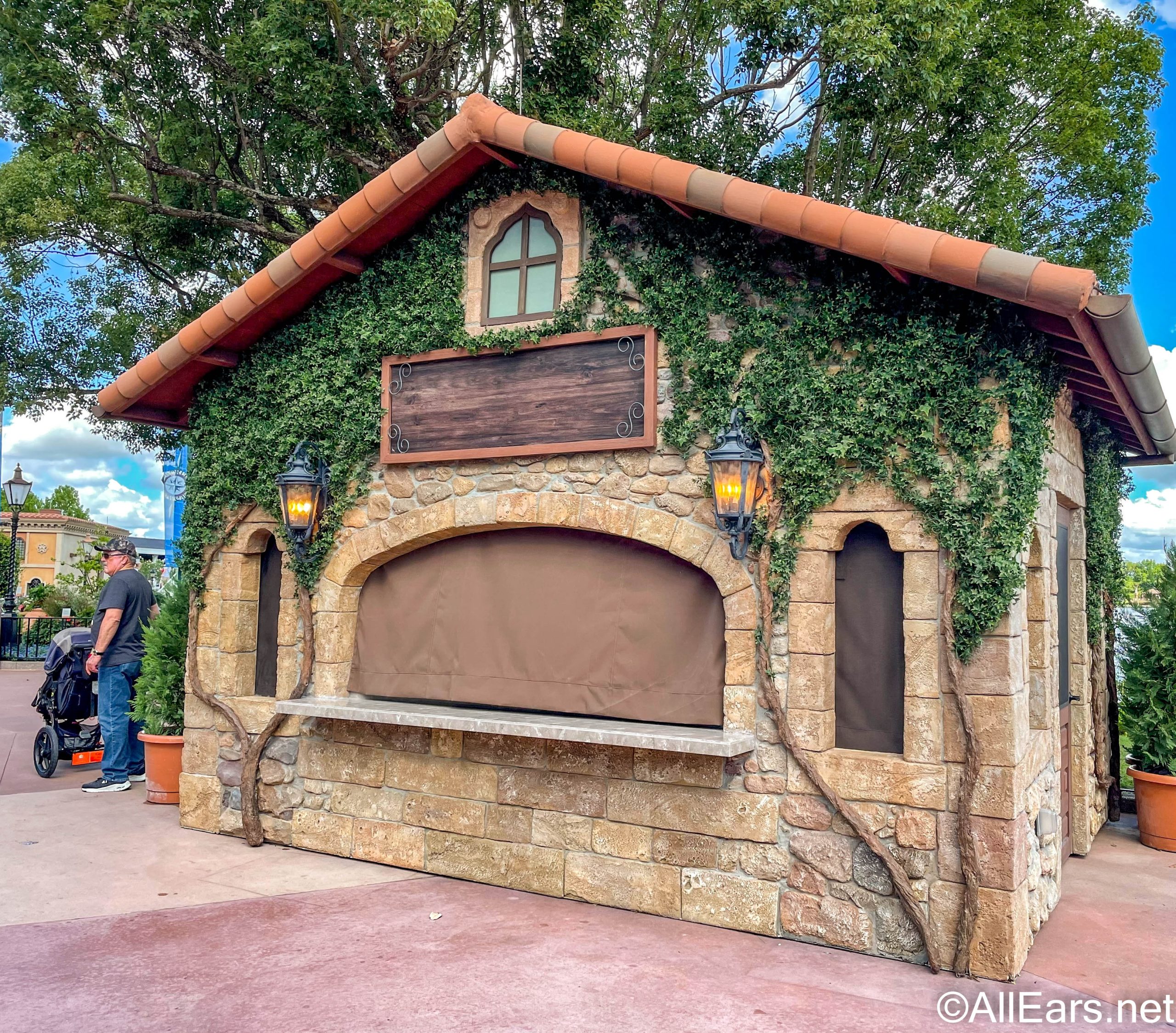 EPCOT International Food and Wine Festival Admission
Admission to the Festival is included with the price of Park admission.
Food and beverage offerings at the Global Marketplace food booths are a separate cost and vary by item.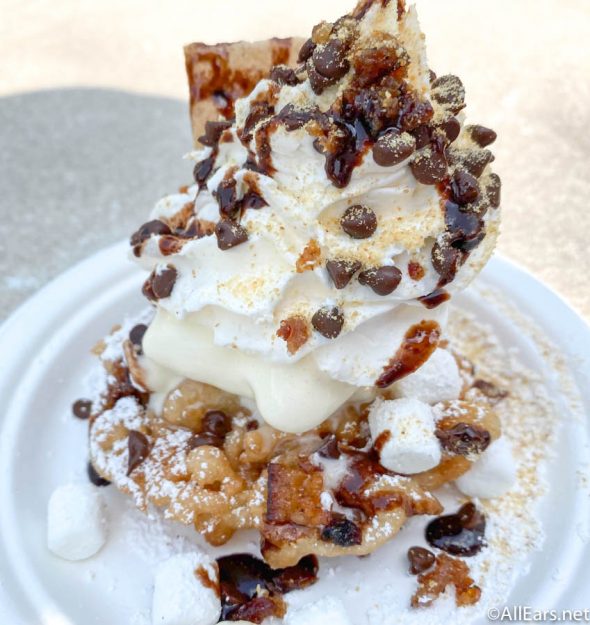 When the Festival offers seminars, demonstrations, and other food and beverage experiences, the cost of those experiences can vary. Some special events are free; others cost money. We will list costs for special events below when those events are available. (Note: For 2021, no special events were announced. We'll be on the lookout for updates about 2022.)
EPCOT International Food and Wine Global Marketplaces
Click here to view all of the 2021 Food and Wine Festival menus — with food and booth pics! Menus for 2022 are pending — check back for updates!
EPCOT International Food and Wine Festival Special Events
No special events were announced for the 2021 Festival. Watch this space for details about the 2022 Festival as they emerge.
EPCOT International Food and Wine Festival Eat to the Beat Concert Series
The Eat to the Beat concert series did not return in 2021. However, the Eat to the Beat Concert Series AND Eat to the Beat Concert Series Dining Packages will return for 2022. There will be performances from recognized artists, as well as some performances from local bands. Here's the full line-up that has been announced so far:
Baha Men — July 14 and 15
Big Bad Voodoo Daddy — July 16 to 18
TBD — July 22 and 23
TBD — July 24 and 25
Taylor Dayne — July 29 and 30
Tiffany — July 31 and August 1
Joey Fatone & Friends — August 5 to 8
The Devon Allman Project — August 12 and 13
Christopher Cross — August 14 and 15
Journey Former Lead Vocalist Steve Augeri — August 19 and 20
Air Supply — August 21 and 22
TBD — August 26 and 27
TBD — August 28 and 29
Southern Avenue — September 2 and 3
Kris Allen & David Cook — September 4 and 5
Hoobastank – NEW! — September 9 and 10
TBD — September 11 and 12
Los Amigos Invisibles – September 16 and 17
TBD — September 18 and 19
BBMAK — September 23 and 24
TBD — September 25 and 26
Stokley — September 30 and October 1
Shelia E. — October 2 and 3
Mark Wills — October 7 and 8
38 Special — October 9 and 10
TBD — October 14 and 15
TBD — October 16 and 17
TBD — October 21 and 22
Billy Ocean — October 23 and 24
Hanson — October 28 to 31
Boyz II Men — November 4 to 7
TBD — November 11 and 12
TBD — November 13 and 14
During 2021, guests could catch performances by the Jammitors, Voices of Liberty, and Mariachi Cobre on the America Gardens Theatre stage throughout the Festival. Be sure to check back for updates on what other entertainment we spot during 2022.
Entertainment and performers are subject to change, so check back for updates before your trip!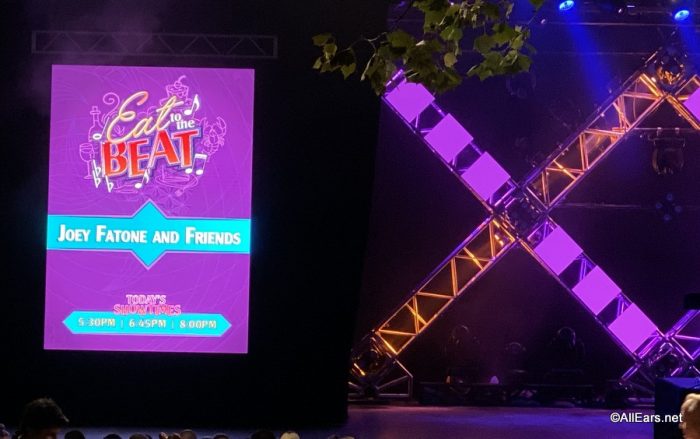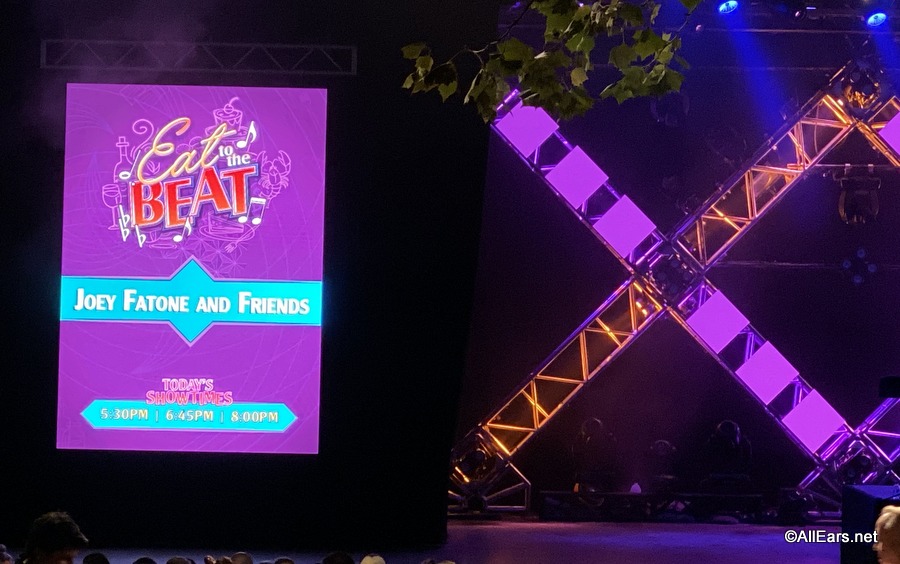 EPCOT International Food and Wine Festival Merchandise
The 2021 Food and Wine Festival included all-new branded merchandise including pins, a food tray, a spirit jersey, a ball cap, and more. Branding for 2021 included a Beauty and the Beast collection…
…and a Figment collection.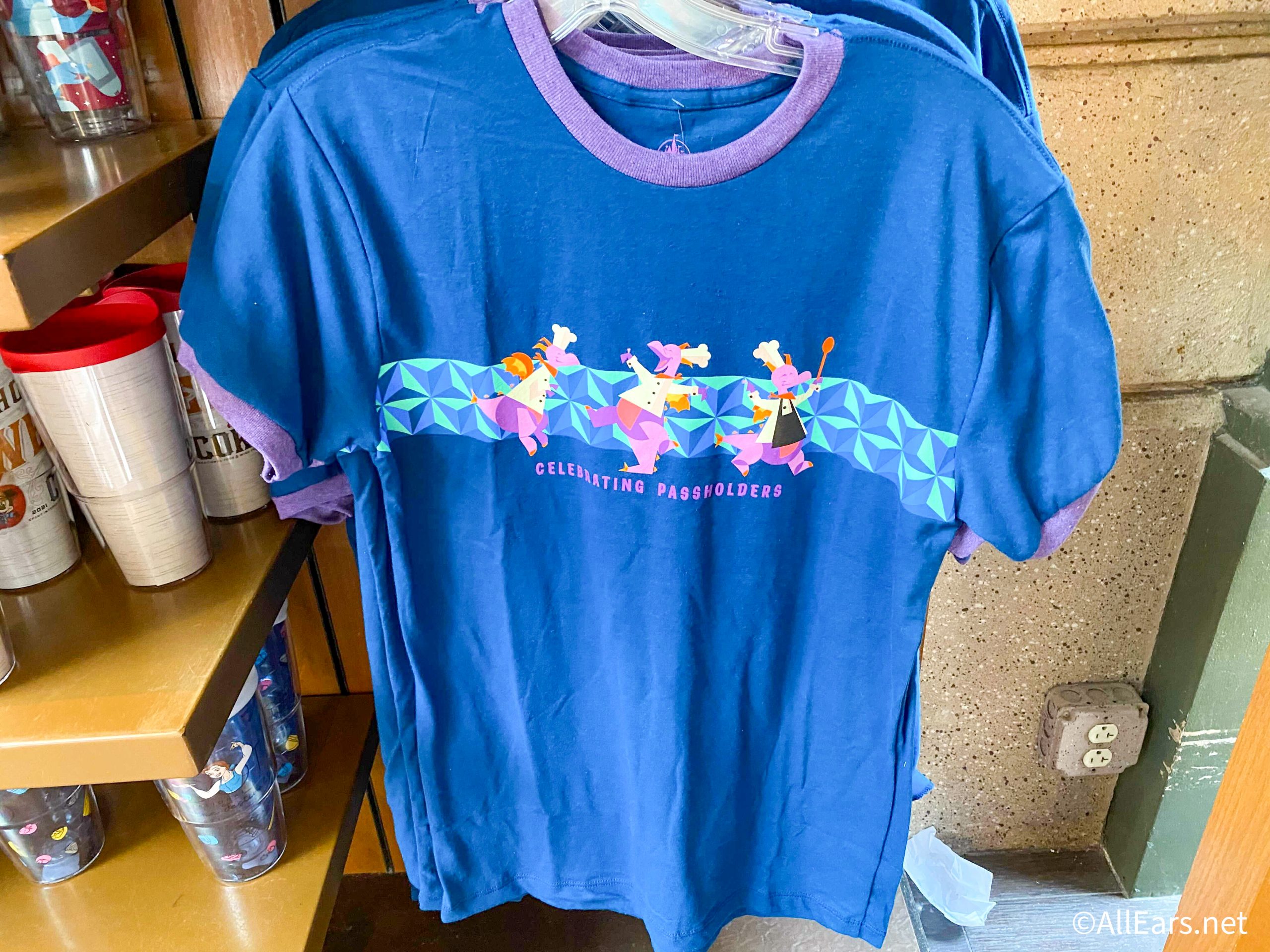 Typically, during the Food & Wine Festival, guests can purchase a themed gift card wristlet that can be loaded with cash for some efficient purchasing power! Check to see what is available during your trip.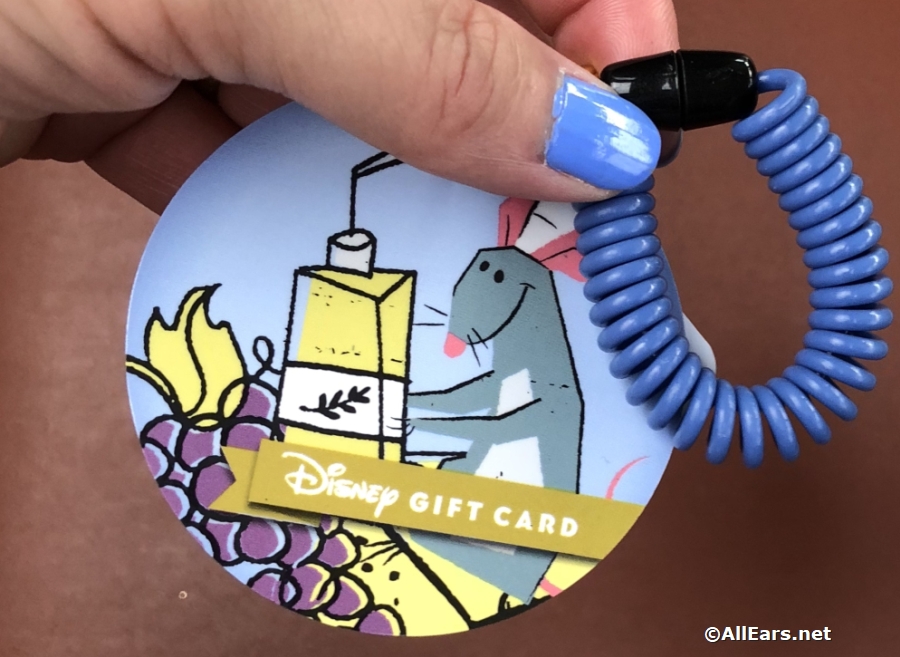 Disney has confirmed that there will be merchandise available for the 2022 Food & Wine Festival, but has not yet specified what collections will be released. Check back for updates!
EPCOT International Food and Wine Festival Extras
My Disney Experience, Walt Disney World's app, typically gets enhanced with a map and a digital passport to track items you've tried or want to try. Check to see if this is available during your trip to the Festival.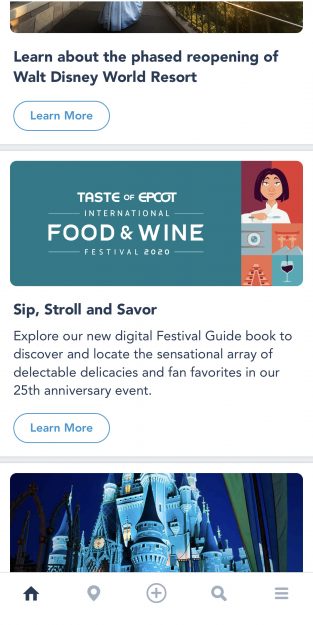 Several food booths may be located in World Showplace, offering air conditioning and protection from the elements. In 2020, booths include Appleseed Orchard, Wine and Dine Festival Favorites, Desserts & Champagne, and Mac and Cheese.
In 2021, this space was not utilized for the Food & Wine Festival. But Appleseed Orchard was located in the Canada pavilion tucked inside the theater typically used for Canada Far & Wide.
In 2022, it appears Appleseed Orchard will likely once again be located within the Canada pavilion inside the theater, and Canada Far & Wide is set to close ahead of the Festival's start date.

World Showplace may use a virtual waitlist for entry if crowds require it (if it is being utilized for the Festival at all).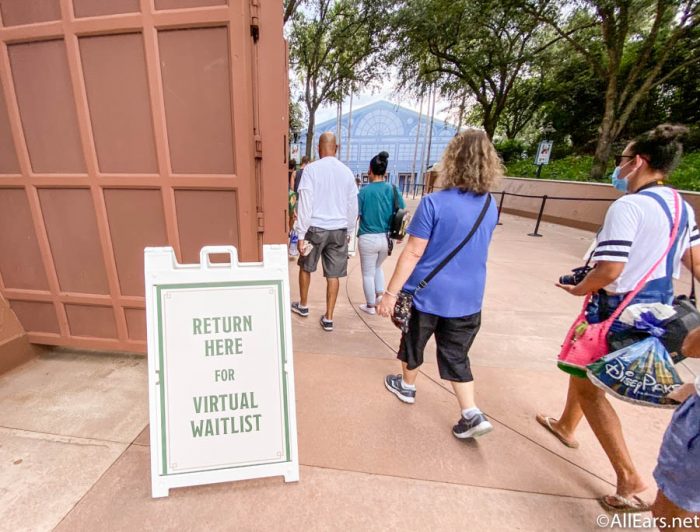 EPCOT International Food and Wine Festival Wine and Dine Half-Marathon Weekend
The 2022 Wine & Dine Half Marathon Weekend will take place from November 3rd-6th, 2022.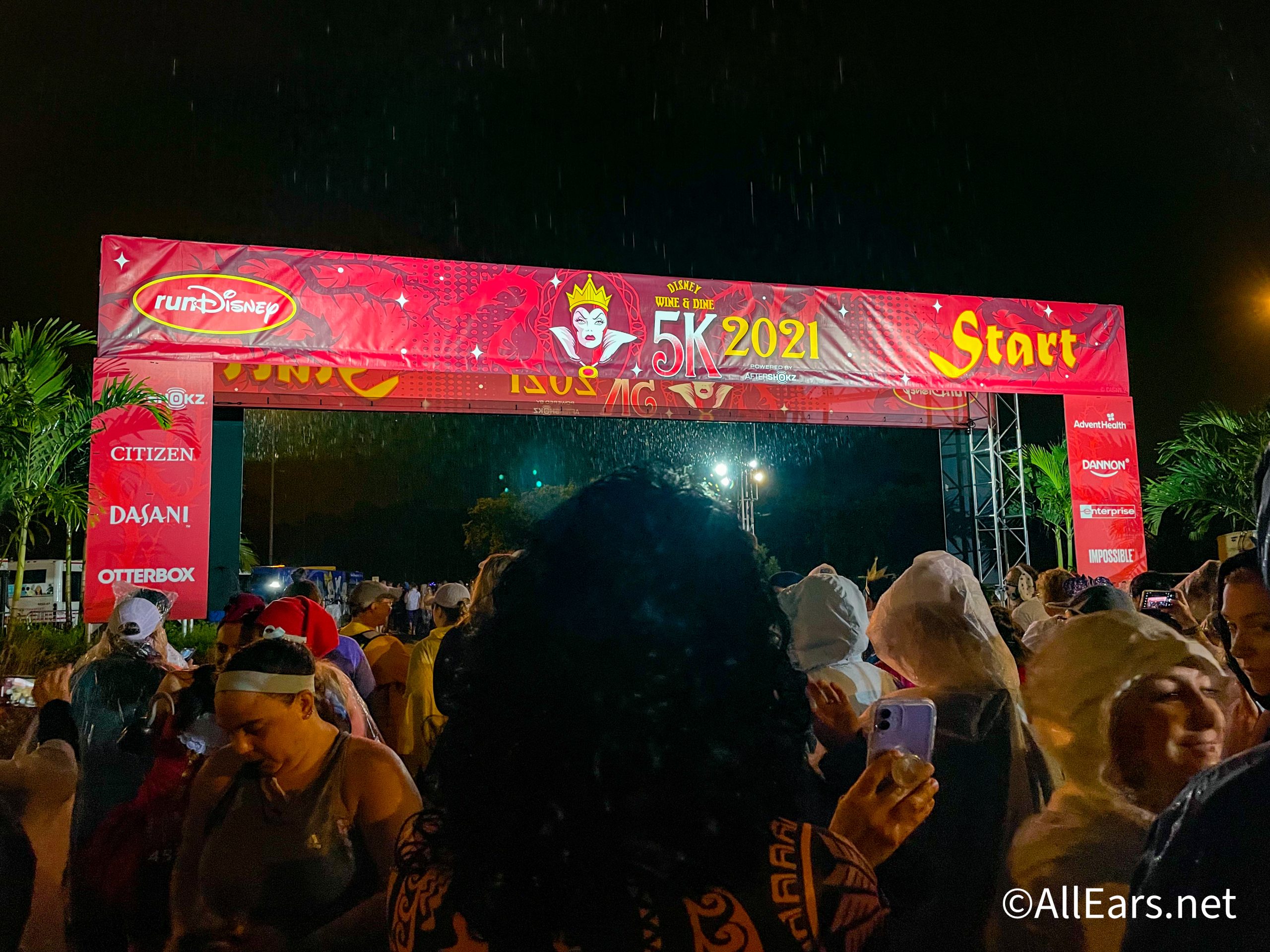 Registration for the 2022 Wine & Dine Half-Marathon weekend already opened up and most races are fully booked.
In 2022, the Post-Race Party will also be offered and registration is still available. The event will begin at 10AM ET on November 6th.
runDisney Kids Adventures is in development and is set to replace the kids' running events previously offered by runDisney. Also note: there are virtual races this year as well, so if you can't be at Walt Disney World, you're still able to get in a magical run.