The EPCOT Festival of the Arts is finally here!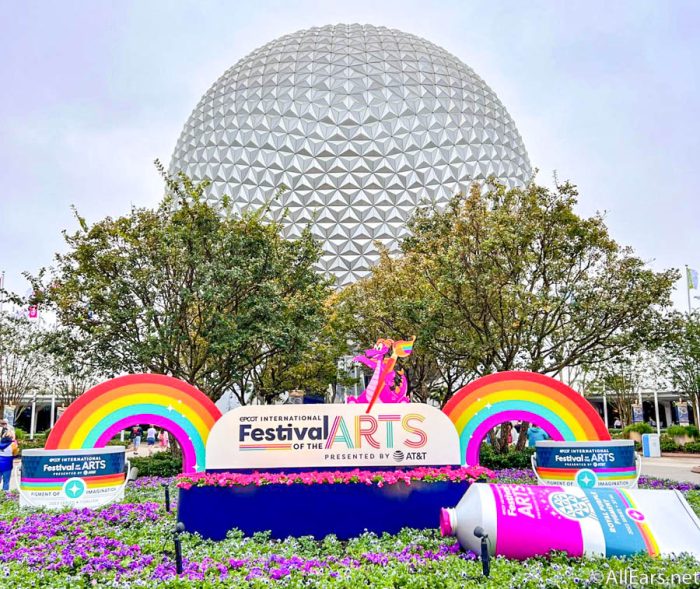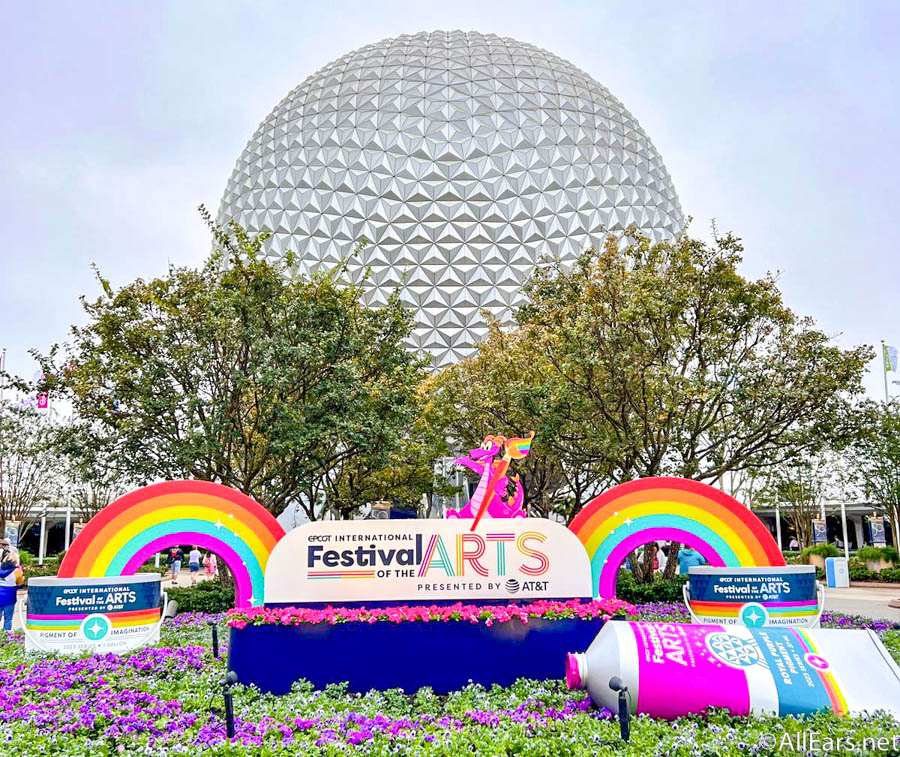 This EPCOT Festival is a celebration of different kinds of art — culinary, visual, and performance! So, along with a variety of delicious dishes, you can also find tons of entertainment around the park to enjoy. We're breaking down ALL the entertainment you can find at the park during the Festival of the Arts.
Disney on Broadway
Perhaps the most well-known entertainment option is the Disney on Broadway Concert series, a fan-favorite that is returning this year. The concert features various Broadway performers singing songs from classic Disney movies.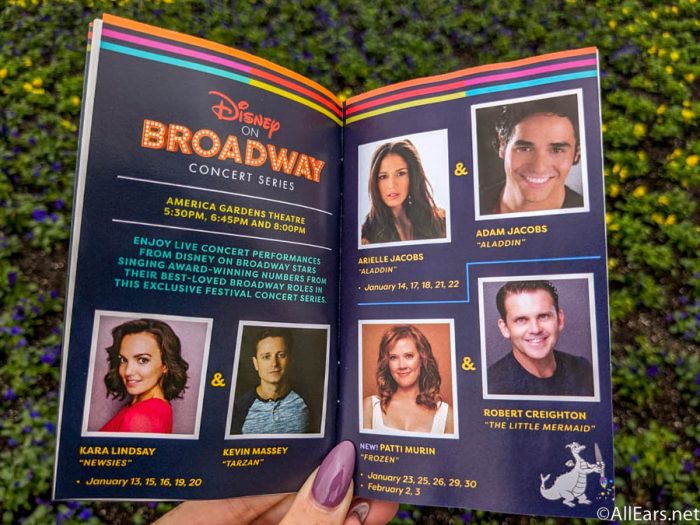 It's a popular show to take in, so if you want to guarantee your spot to enjoy it, dining packages for the concert series are available.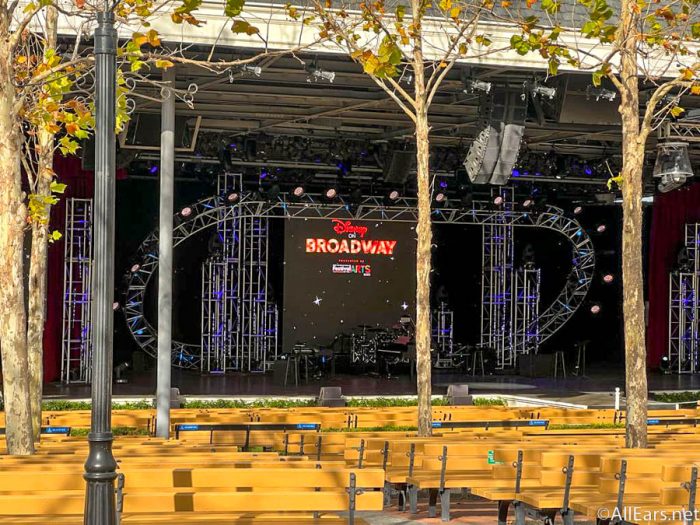 Chalk Full of Characters
Go on your own scavenger hunt around World Showcase to try and spot the Chalk Full of Characters!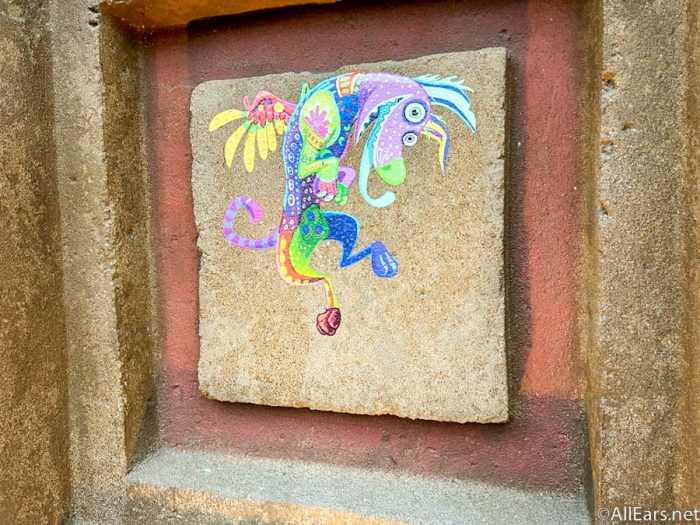 This returning entertainment option features chalk drawings of your favorite Disney characters in the World Showcase pavilion where they best belong. They are a great photo op, with some proving more challenging to spot than others!
There are also TONS of new options this year to check out that are different from years past.
Artful Photo Ops
Want to become a work of art? You can pose in a number of the Artful Photo Ops around the park.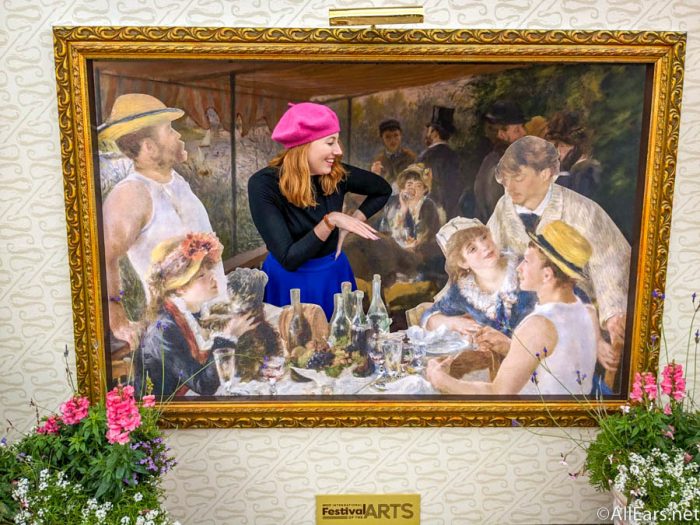 These photo ops let you step inside famous works of art, including Washington Crossing the Delaware by Emanuel Leutze, The Scream by Edvard Munch, Mona Lisa by Leonardo da Vinci, and more.
Expression Section
Unleash your inner artist at the Expression Section!
If you want to leave your mark at Festival of the Arts make sure to stop by the Expression Section! 🎨

Everyone gets to contribute to this awesome Figment mural ✨ pic.twitter.com/x1ILAFXOr8

— AllEars.Net (@AllEarsNet) January 13, 2023
You can pick up a numbered cup of paint and a paintbrush…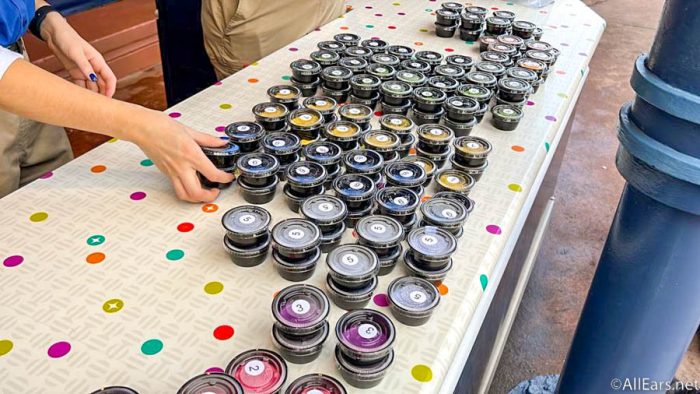 …and then fill in your square to help unveil a massive mural!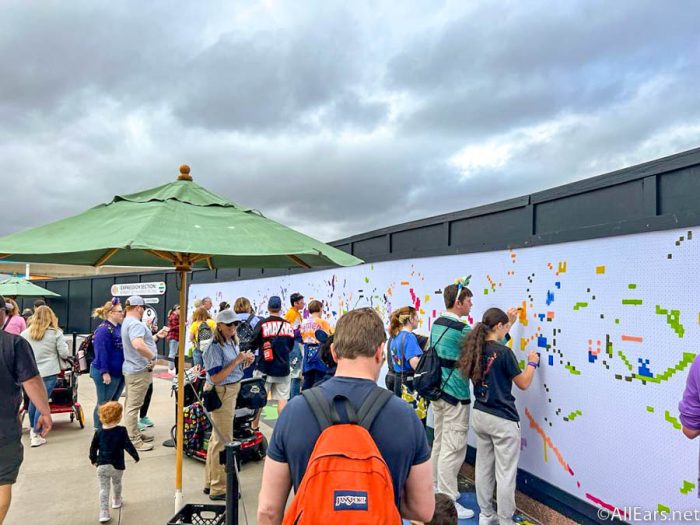 Figment's Scavenger Hunt
You can purchase a map at select locations to participate in Figment's Brush with the Masters scavenger hunt. You can pick up the map for $9.99.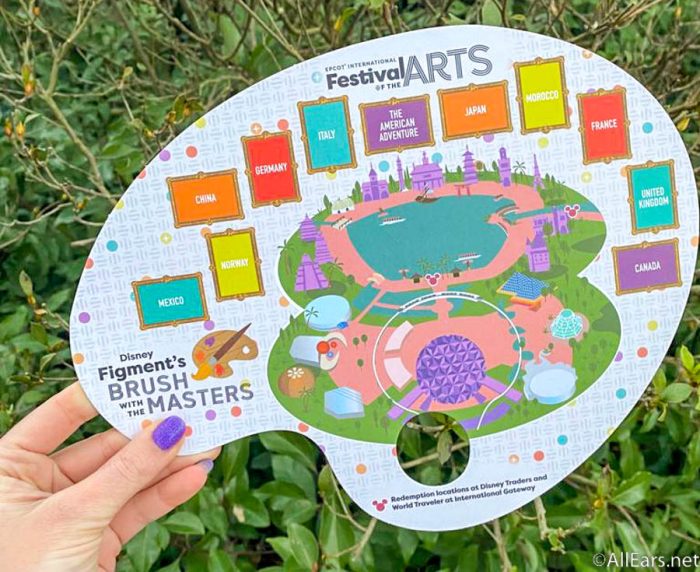 For the scavenger hunt, you'll be on the lookout for hidden Figments in art throughout World Showcase.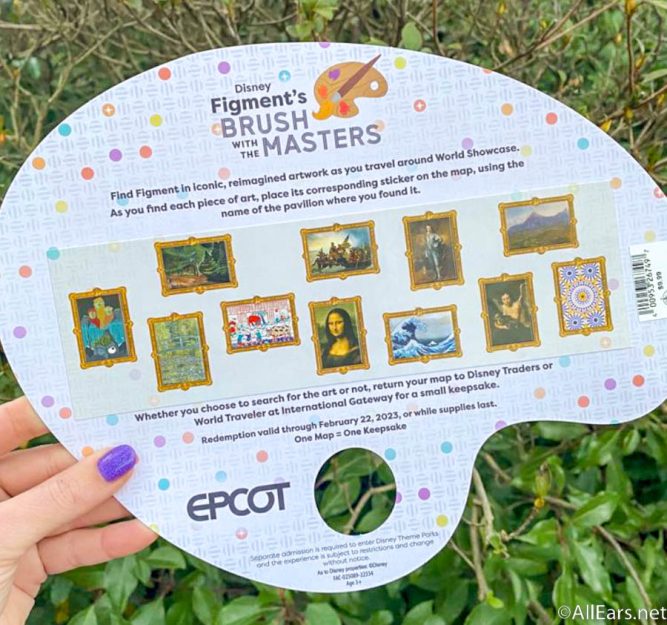 After finding all the Figments, you can turn in the map to win a prize! Last year the prize was small character puzzles, and this year the prize is a figurine you can paint! We chose Minnie Mouse, but there were other character options you could grab as well!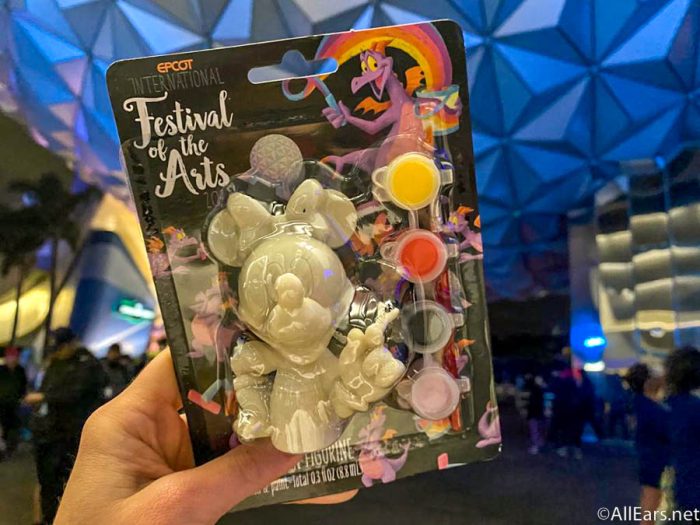 Musicians, Performance Arists, and More
It wouldn't be the Festival of the Arts without a TON of performing artists. Look out for chalk artists along the pathways, creating mind-bending works of art.
You can also learn how to draw a Disney Character with a session by an animation artist at the America Gardens Theatre! From 12:30PM to 1PM each day, you can stop by for an Animation Academy session with one of the following artists:
Will Gay
Lon Smart
Ron Cohee
Matthew Dewater
Brian Blackmore
Sarah Schmidt
David Holbrook
Michael Montgomery
Alex Maher
Andy Quiles
Over at World Showcase Plaza, there are also a variety of musicians, acrobatic artists, and performing artists that you will be able to see.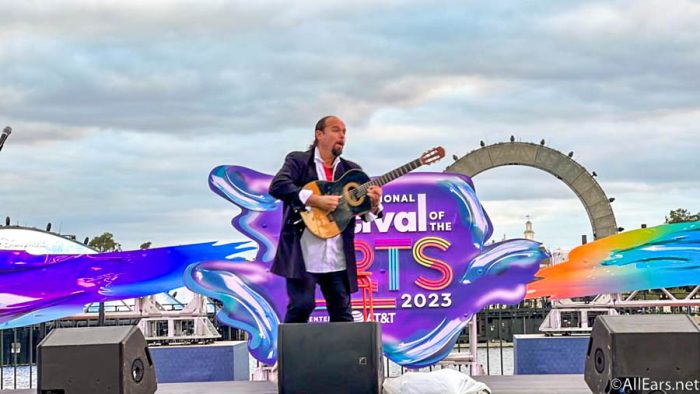 You can also see the JAMMitors performing.
The JAMMitors are out celebrating the first day of Festival of the Arts! 🥁 pic.twitter.com/EfnVQFxSsp

— AllEars.Net (@AllEarsNet) January 13, 2023
We'll continue bringing you the latest from the 2023 EPCOT Festival of the Arts, so stay tuned to AllEars for more.
What are you most excited about at the EPCOT Festival of the Arts? Let us know in the comments.