When you're visiting Disney World, there are a lot of little details that you might miss if you're not paying close attention! And, if you're planning to visit the EPCOT Festival of the Arts this year, then there's a secret scavenger hunt that may not end in a prize, but it sure is fun.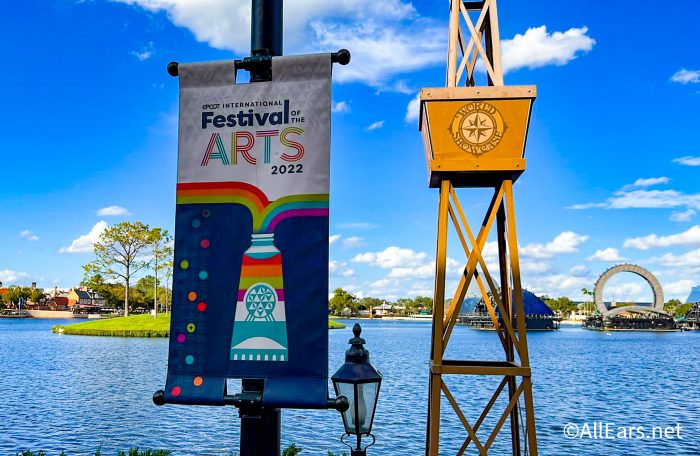 Each year, Disney chalk artists hide a variety of Disney characters inside the World Showcase pavilions and you never know exactly who you'll find. We've been making our way around the festival all day today on the hunt and now we're bringing you a look at ALL the characters you can find as part of the Chalk Full of Character Walk this year!
We're starting our tour around World Showcase in the Mexico Pavilion where you can find one of the most underrated Disney characters — Dante! You might remember him from Pixar's Coco and he's hiding in both his dog form…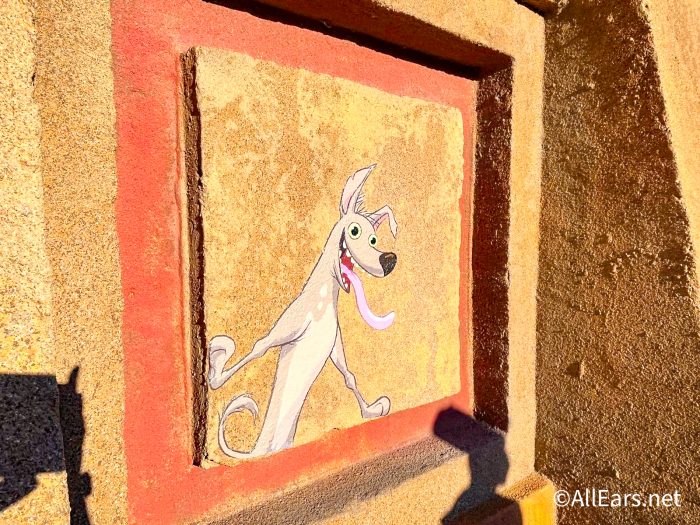 …and alebrije form just before you enter into the heart of the pavilion.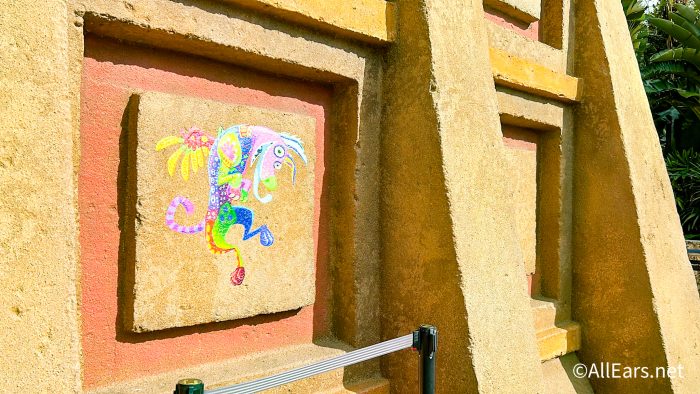 And, it won't be long before you spot the next hidden characters, as the little Snowgies from Frozen are up high in the Norway Pavilion.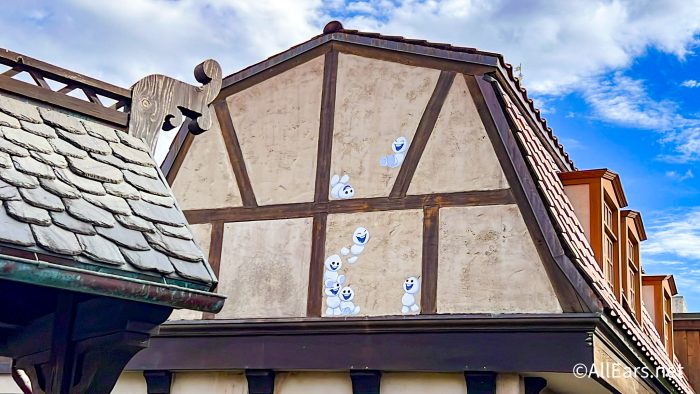 Also in Norway, you'll find another Frozen friend! Here's Bruni!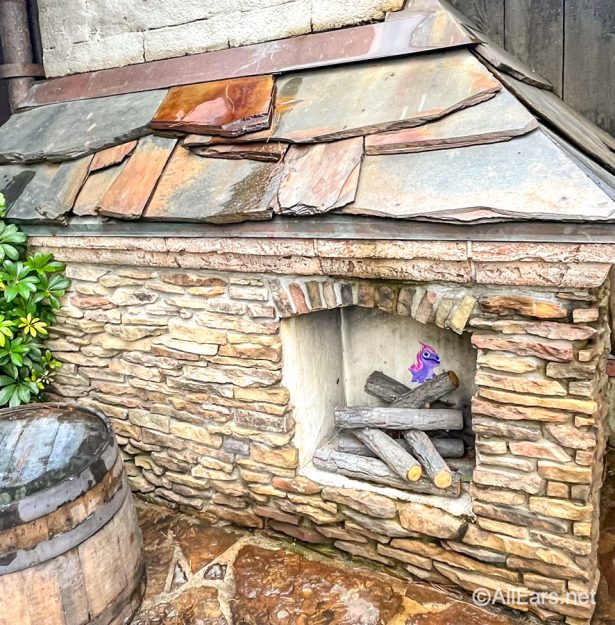 Here's a closer look at Bruni.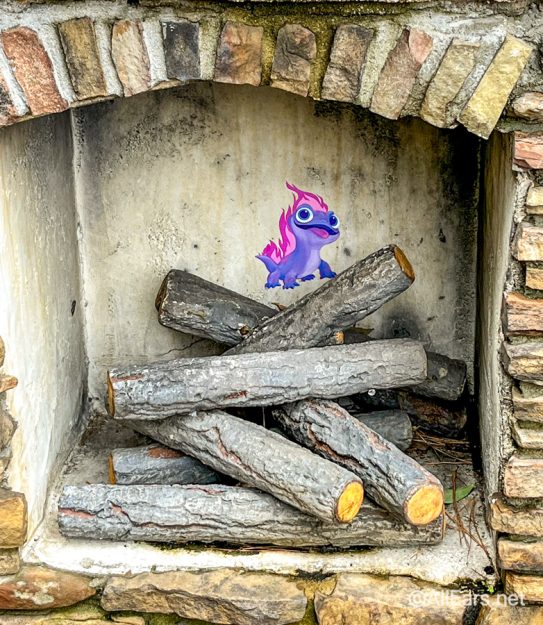 Over in China, you'll need to venture into the pavilion to find the next chalk character — Little Brother from Mulan! You'll have to be careful where you sit outside of the Reflections of China building because he can be found on a bench.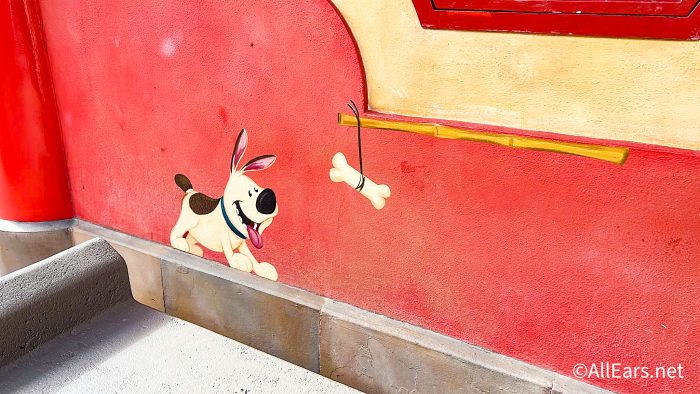 You'll also find Disney's OTHER dragon, Mushu!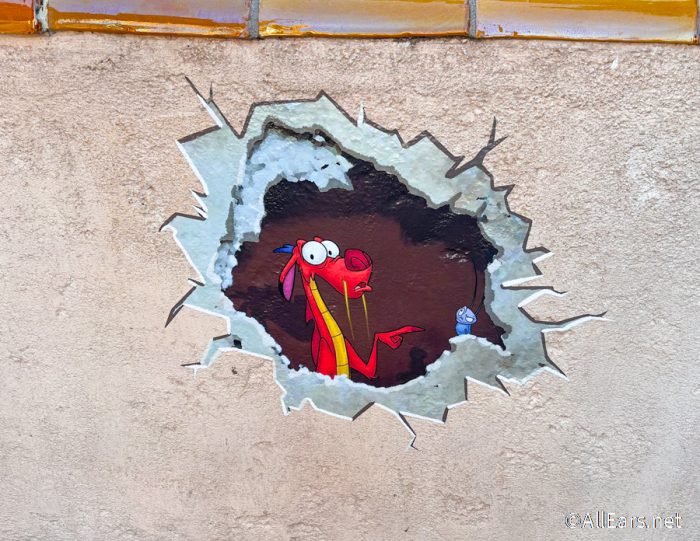 A couple of characters are hiding up high at Refreshment Outpost too! See if you can spot what food they've decided to chow down on.
Over in the Germany Pavilion, we're usually on the lookout for Pascal from Tangled and it turns out that he's back again. He can be found hiding out above some of the stores…
…looking for a bite to eat near Karmell Kuche…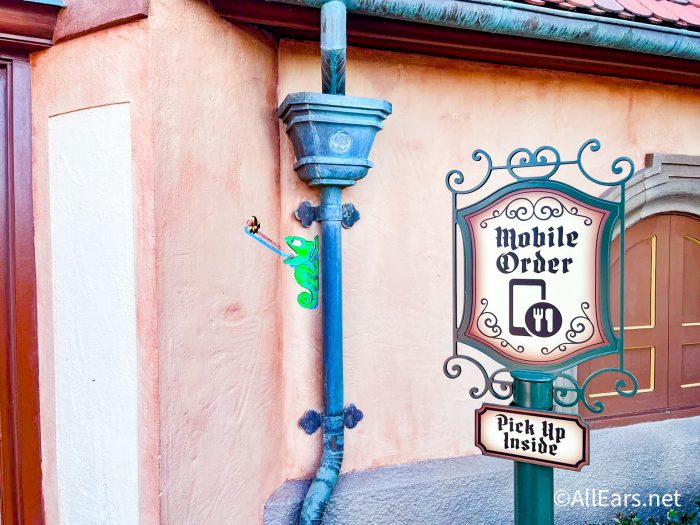 …and closer to the miniature model train village.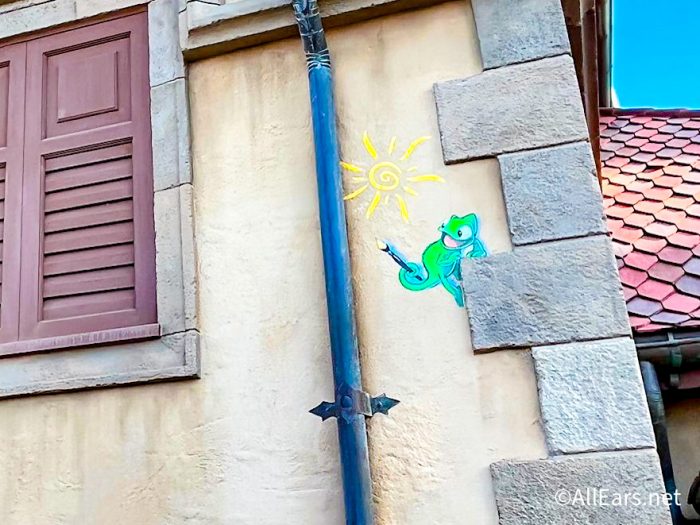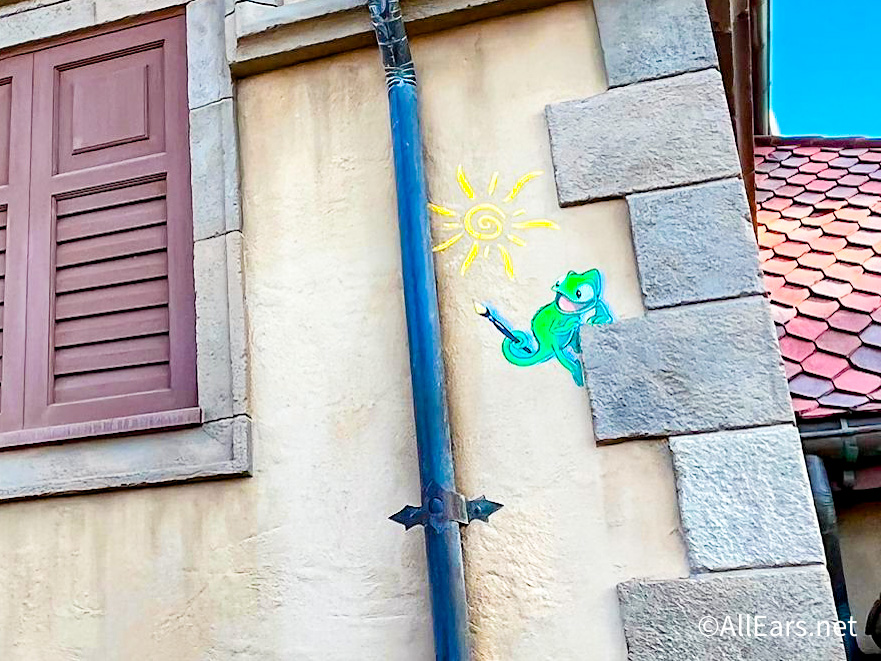 Some new Disney characters have made their debut in the Italy Pavilion this year — Luca, Alberto, and Machiavelli! You can find them on the wall as you walk past.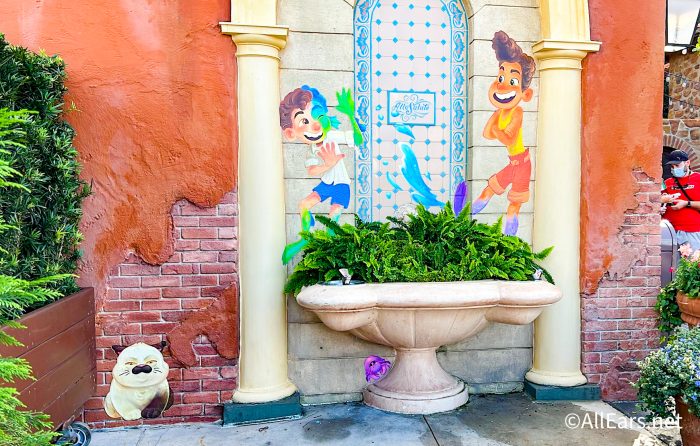 Plus, there's an extra character that's REALLY hidden See if you can find Jiminy Cricket above an archway!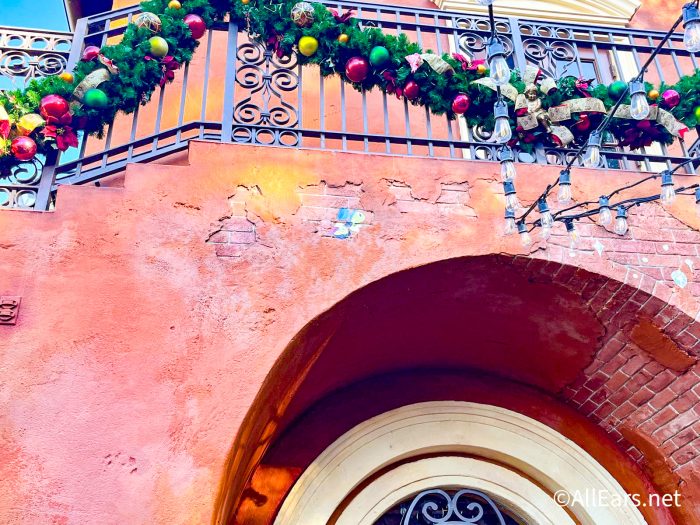 The next character is equally as tricky to find in The American Adventure and you may not immediately know who he is. Look near the Art of Disney store to see if you can spot Amos from the 1953 short Ben and Me flying a kite (bonus points if you've seen the short!).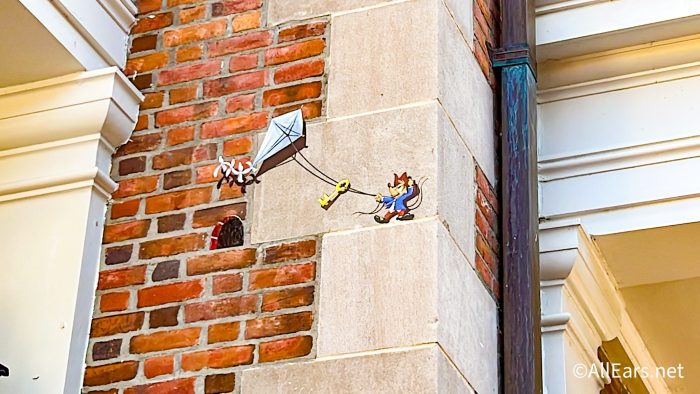 Over in the Japan Pavilion, you can find Duffy the Disney Bear and Gelatoni painting their pal Mickey!
The next stop is the Morocco Pavilion. Here you can spot Abu from Aladdin pocketing some pans near the restaurant.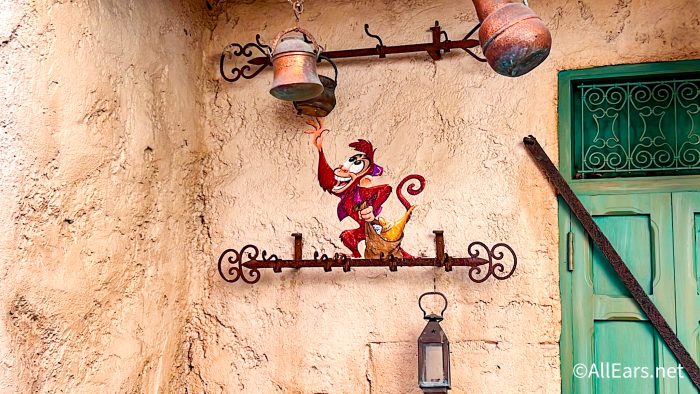 Then, you'll want to make your way into the France Pavilion to spot Lumiere from Beauty and the Beast hidden next to L'Artisan des Glaces…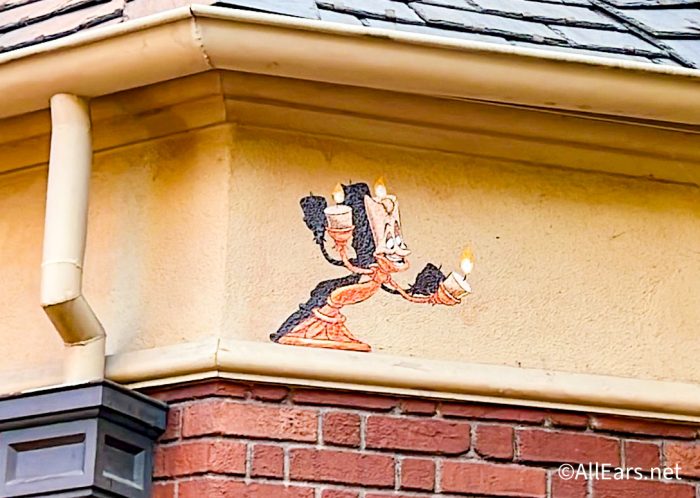 …and Berlioz, Toulouse, and Marie from The Aristocats near La Petite Rue.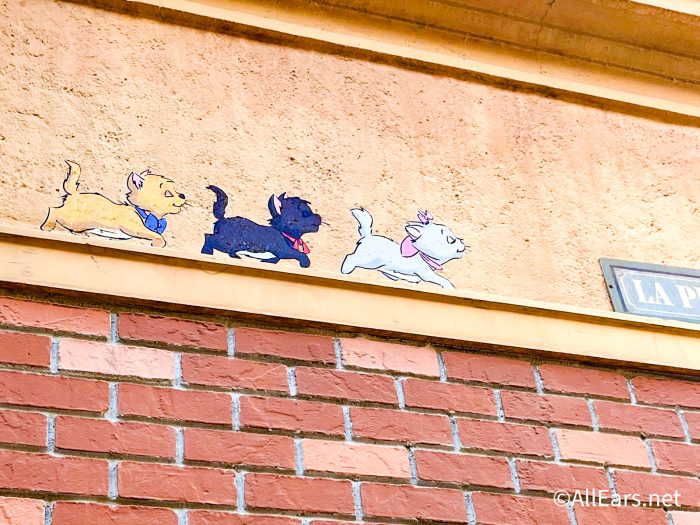 And of course, we have to have Remy and Emile in France! So be sure to look up to find them!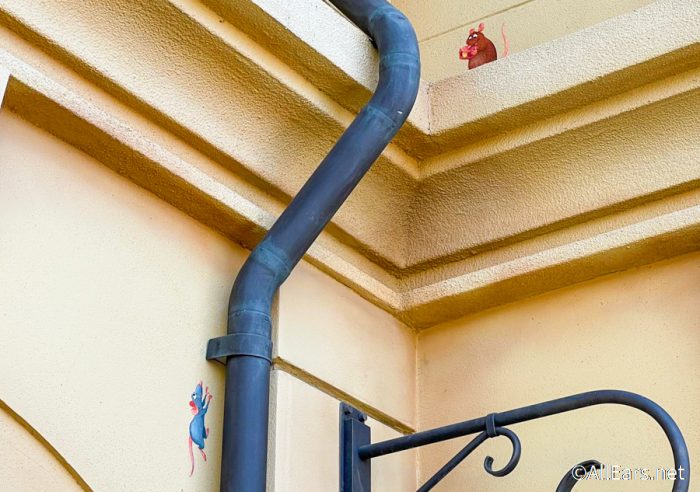 Over in the U.K. Pavilion, you'll need to do even more hunting, as there are FOUR characters to find! Be sure to look high up above for Peter Pan…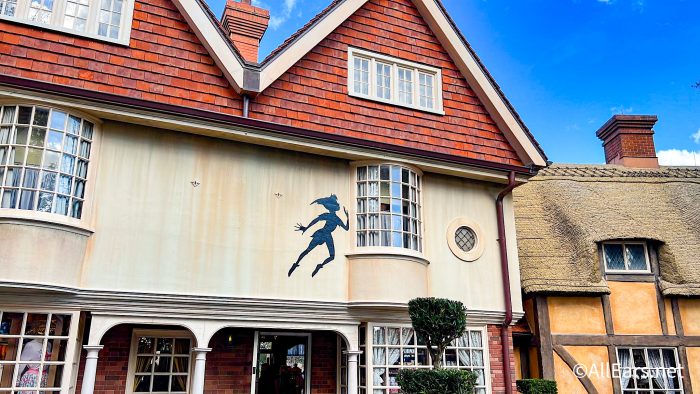 …and see if you can spot Robin Hood, Little John, and Skippy outside of the Lords and Ladies store.
And, we've made it to our last stop around World Showcase — the Canada Pavilion! Down near the river you can find Koda from Brother Bear…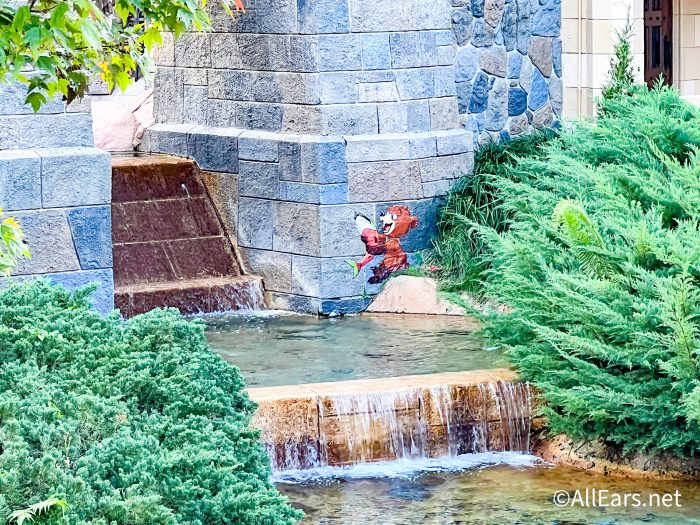 …and only those with sharp eyes will find Bao from the Pixar short hidden among the bricks!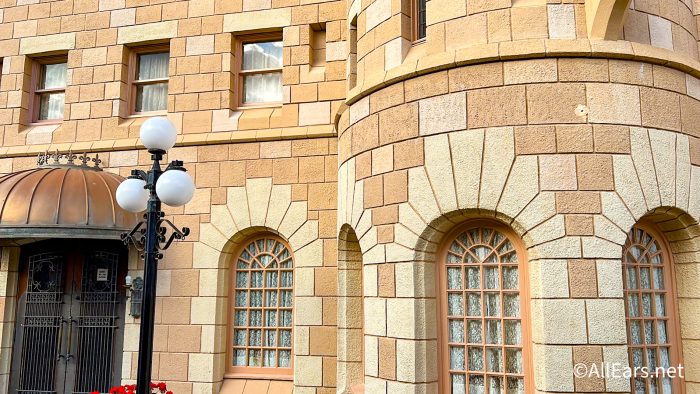 Not seeing him? Here's a closer look!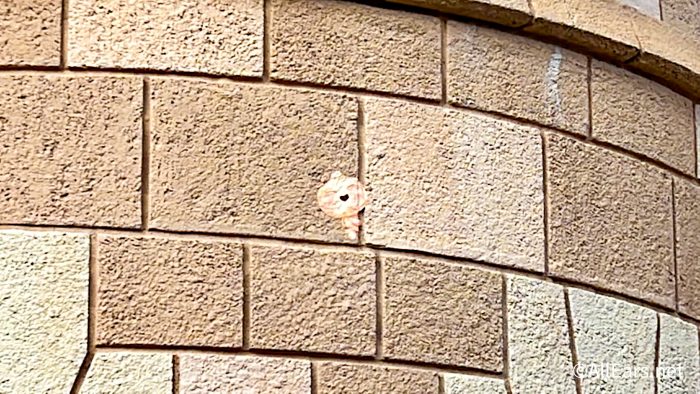 So, can YOU find all of these little characters? Be sure to keep an eye out on your walk around EPCOT and stay tuned to AllEars for more of the latest updates from the festival!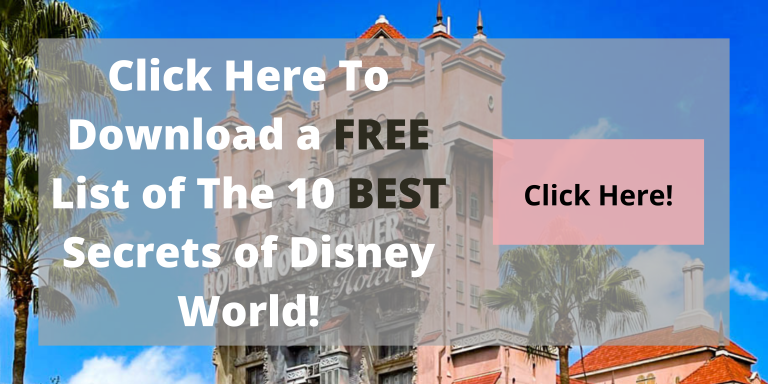 Which hidden character is your favorite? Let us know in the comments!