EPCOT Transformation
Walt Disney World's EPCOT is poised to transform, one step at a time. Since the announcement in 2019 that EPCOT would receive a massive reimagining in its beloved Future World, attractions, dining, and retail locations have closed, been demo'd, been rebuilt, begun to rise from the dust, fallen off the radar, and (finally!) opened!
Here we've assembled a list of all of the changes that are underway, open, scrapped, or planned as part of EPCOT's multi-year transformation.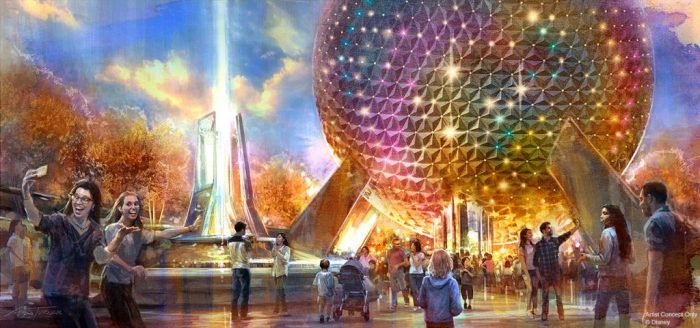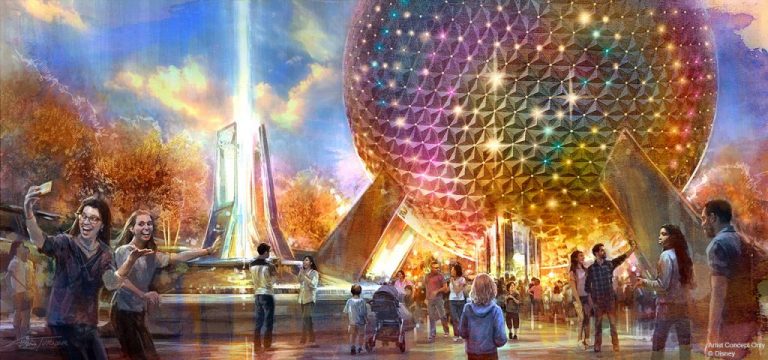 EPCOT's New Neighborhoods
Renamed October 1, 2021
Say goodbye to Future World and hello to World Celebration, World Nature, and World Discovery — three new neighborhoods that joined World Showcase!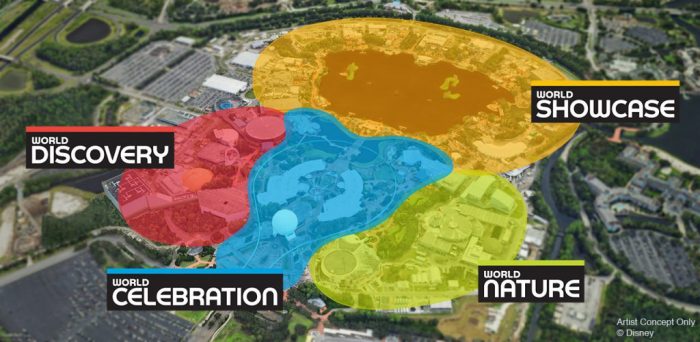 Learn more about EPCOT's neighborhoods here.
World Celebration
New Entrance Plaza
Opened 2020-2021
EPCOT's new entrance includes new paths, a new fountain, and green spaces. The design pays homage to the origins of EPCOT.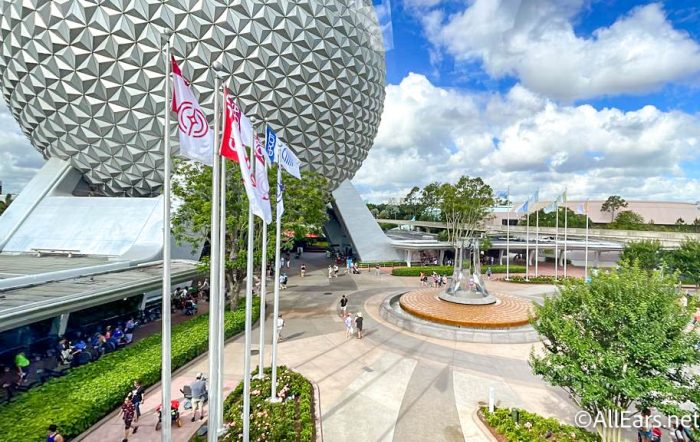 And as part of Disney World's 50th Anniversary celebration, Spaceship Earth got an updated nighttime look!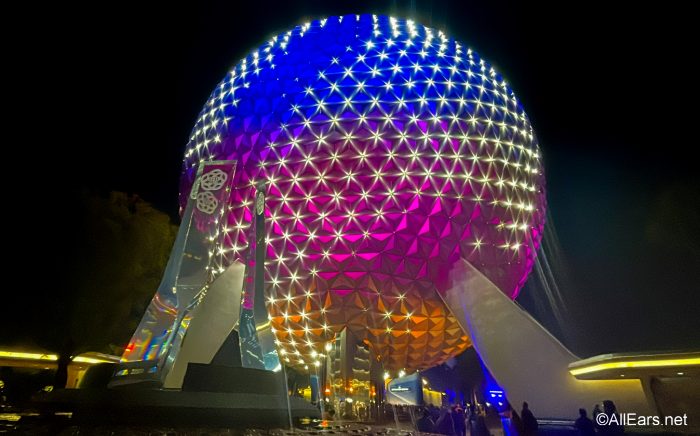 It's now one of the four "Beacons of Magic" in Disney World, with lights that alternate between rainbow colors and bright white.
Creations Shop
Opened September 15, 2021
Creations Shop is a reimagined gift shop — EPCOT's largest gift shop — in the former location of Mouse Gear (now closed) in Innoventions East. The shop is creative, of course, with colorful murals of Mickey Mouse lining the walls.
This is where you'll find a lot of new merchandise, including apparel, Minnie ear headbands, designer purses, accessories, and more.
Club Cool
Opened September 15, 2021
The original Club Cool closed in 2019 when EPCOT began its massive transformation, and it reopened in Innoventions East (adjacent to Creations Shop) in September 2021. This bright and funky space features floor tiles embedded with recycled Coca-Cola bottles, plus lots of glass and natural light!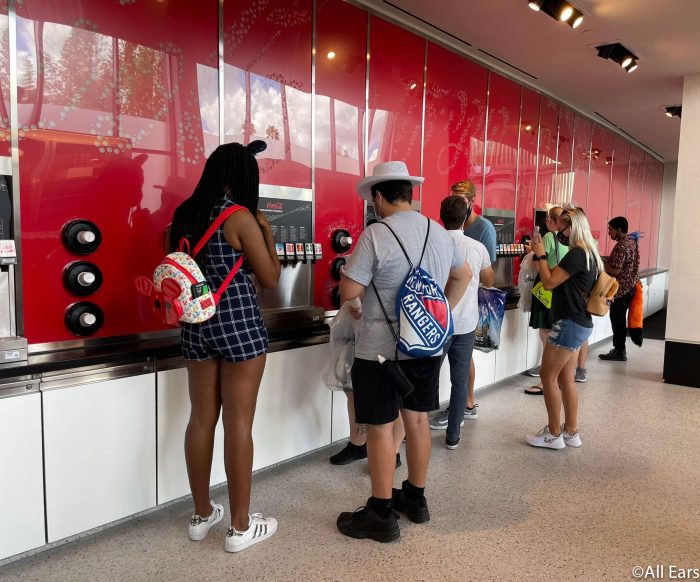 Explore Club Cool's reopening here! Check out more details of Club Cool shared by Imagineer Zach Riddley. And don't worry — tasting sodas from around the world is still a free experience here!
Opened April 21st, 2022
This new quick-service spot in World Celebration has 2 sections: the cafe and the eatery. The Cafe is actually a new Starbucks location! There's a tasty liege waffle there if you're looking for a quick, sweet snack.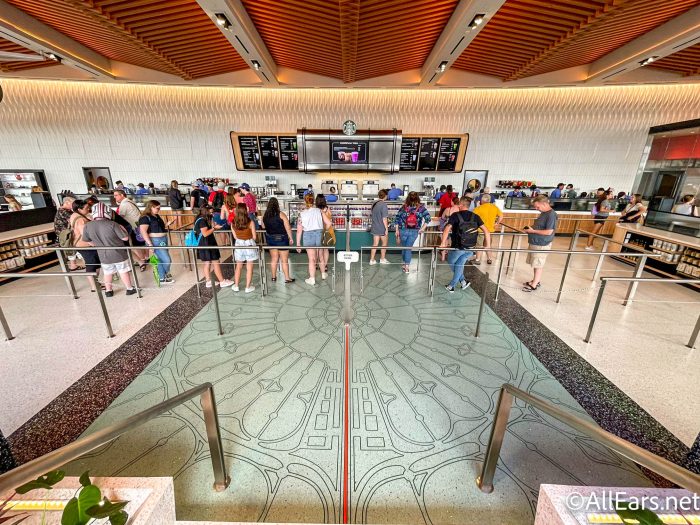 And the Eatery is a quick-service restaurant with open kitchens and lots of seating. The menu here has classics with a twist — you'll find burgers inspired by French and Asian cuisine, fried chicken sandwiches, curry pizza, and more.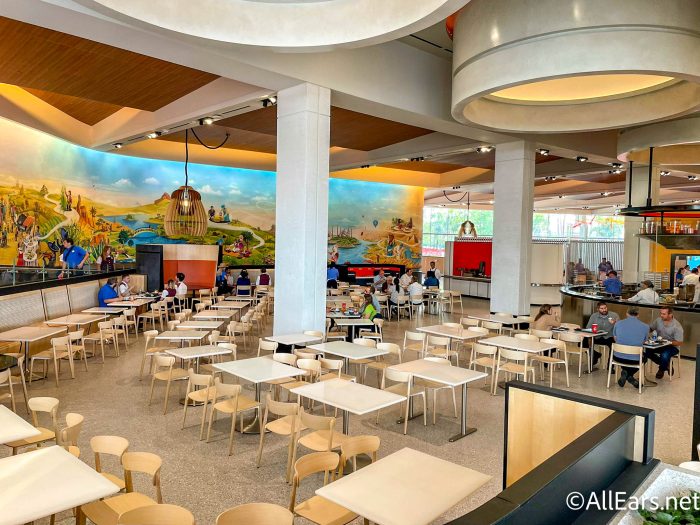 There are some more basic flavors on the menu, but you can also try out the adventurous eats. See a first look inside Connections Cafe and Eatery here!
Update to Spaceship Earth
Postponed indefinitely
Spaceship Earth will still take us on a trip through time but with new narration, new music, and a new focus on the moments and ideas that define the human story. The attraction will follow a magical "story light" that brings the attraction to life in  new ways and ties each scene to the entire human journey.
Spaceship Earth was set to close on May 26, 2020, but the reimagining was postponed indefinitely in the summer of 2020. Disney hasn't commented on the changes since then.
Dreamer's Point
Opening Unknown
Dreamer's Point will be located behind Spaceship Earth. This is described by Disney as a new statue of Walt Disney as well as a wishing tree in an enchanted forest with a fountain.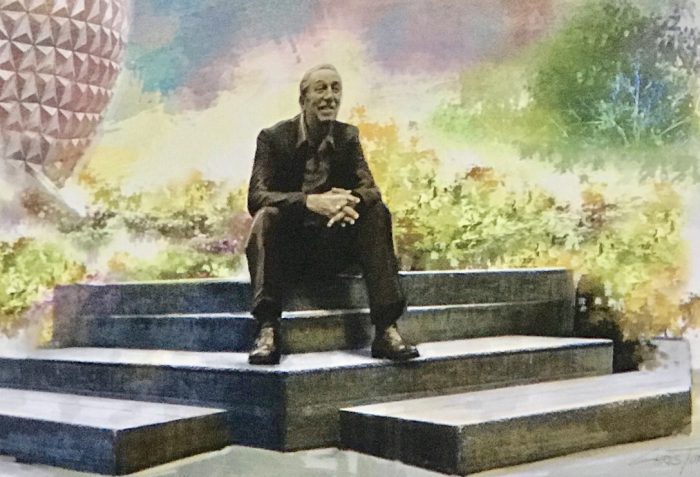 CommuniCore Hall and CommuniCore Plaza Festival Area
Opening Unknown
Back when Disney first announced the planned refurbishments coming to EPCOT, they mentioned that a new festival area would be coming. We recently got more details about what that will look like: CommuniCore Plaza and CommuniCore Hall.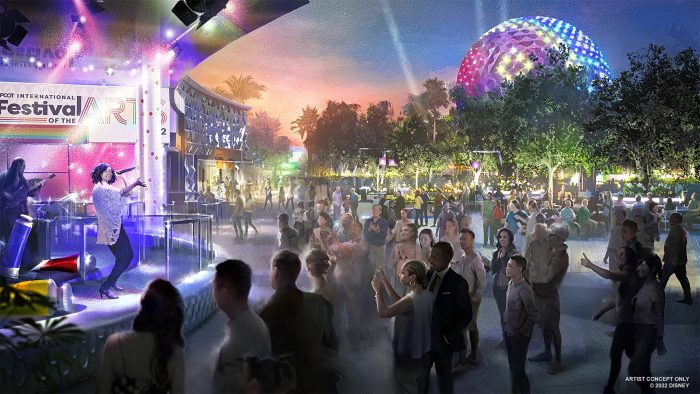 CommuniCore Plaza is an outdoor venue that can hold a stage for live performances while CommuniCore Hall is the first structure built strictly for EPCOT's festivals. Inside CommuniCore Hall, you'll find galleries, a demonstration kitchen, and a mixology bar. Plus, the popular glowing lights in the pavement will be returning to this area, as well. CommuniCore Plaza will also be the home to the new EPCOT character meet and greet called Mickey and Friends. Disney has not shared an opening timeline for CommuniCore Plaza or CommuniCore Hall.
EPCOT Gardens
Opening Unknown
The EPCOT Gardens are located in World Celebration. The hub of this neighborhood will be divided by several gardens, as well as a central planter that is based on EPCOT's five-ring logo.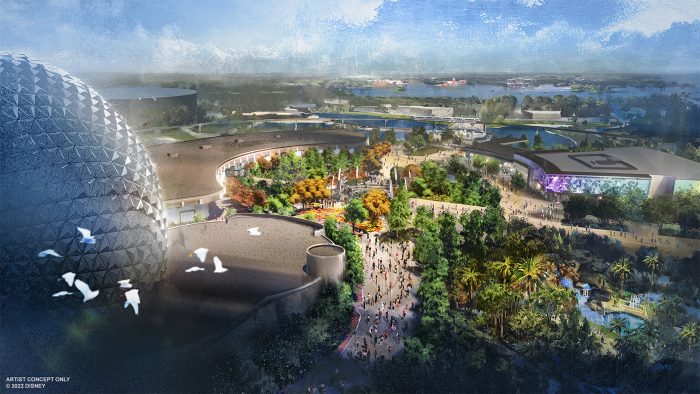 Each garden has its own theme and identity and will have seating and (most importantly!) shade. At nighttime, there will be controllable lighting throughout the gardens that will change with the seasons. The light will play off of Spaceship Earth's Beacon of Magic lights.
World Discovery
Opened September 20, 2021
Space 220 is a space-themed restaurant in the Mission: SPACE pavilion. When you enter the restaurant, you "travel" to a space station that includes views of earth from 220 miles up as you enjoy your meal.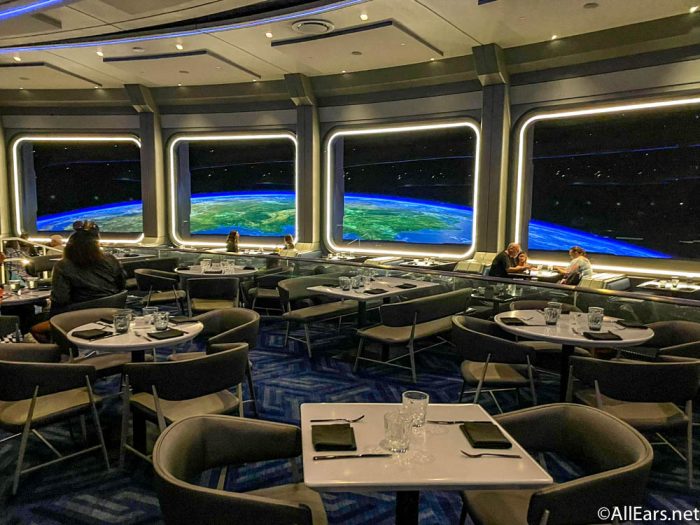 Space 220 opened September 20, 2021. Advance Dining Reservations can be made for this one-of-a-kind experience. Check out our first look at Space 220 here!
Opened May 27th, 2022
Guardians of the Galaxy: Cosmic Rewind opened in May 2022. The new attraction is a "storytelling coaster" that has seats that rotate 360 degrees to focus riders' attention on the story. This new coaster also includes the first reverse launch for a Disney ride.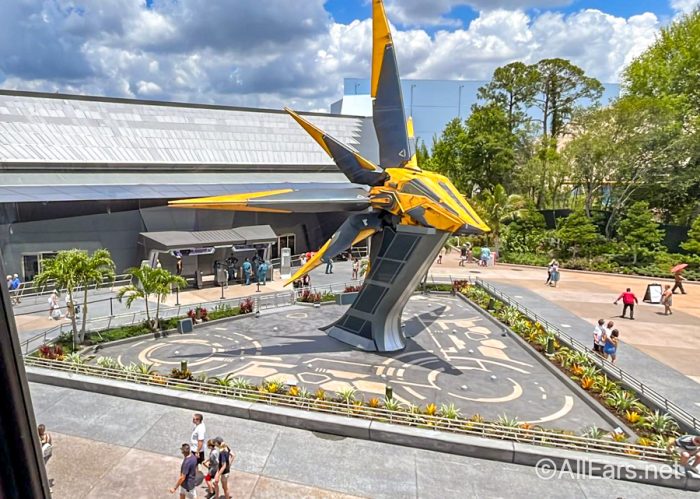 Learn more about Guardians of the Galaxy: Cosmic Rewind here!
PLAY! Pavilion
Opening Unknown
The PLAY! pavilion was expected to open in time for Disney World's 50th anniversary on October 1, 2021, but an opening date has yet to be announced. The pavilion will be a digital metropolis full of games and experiences that allow guests to interact with Disney characters — both virtually and in real life.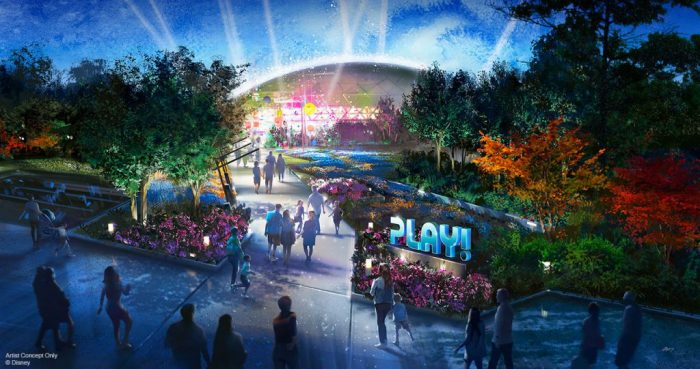 Learn more about the PLAY! pavilion here.
World Nature
Journey of Water, Inspired by Moana
Opening Unknown
Journey of Water will be an exploration trail where you will meet and play with magical, living water. The water will have a life of its own — just like Moana's friend, the ocean — and you'll learn about the importance of the natural water cycle. Learn more about Journey of Water, Inspired by Moana, here.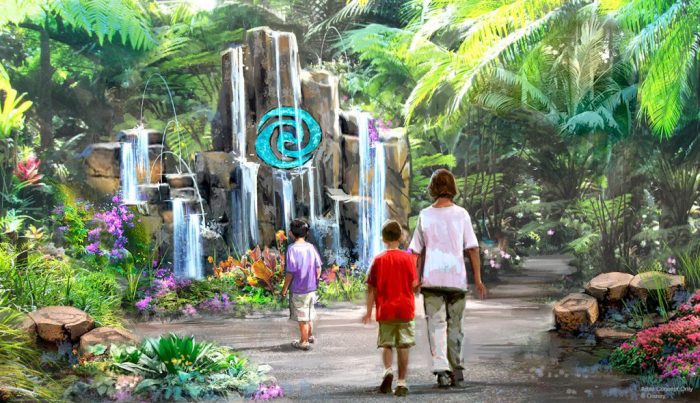 World Showcase
Opened October 1, 2021
Disneyland Paris' Ratatouille makes a trans-Atlantic trek to open its kitchen doors in the France pavilion in World Showcase! Shrink down to the size of a rat, and get ready for adventure as you race around the kitchen.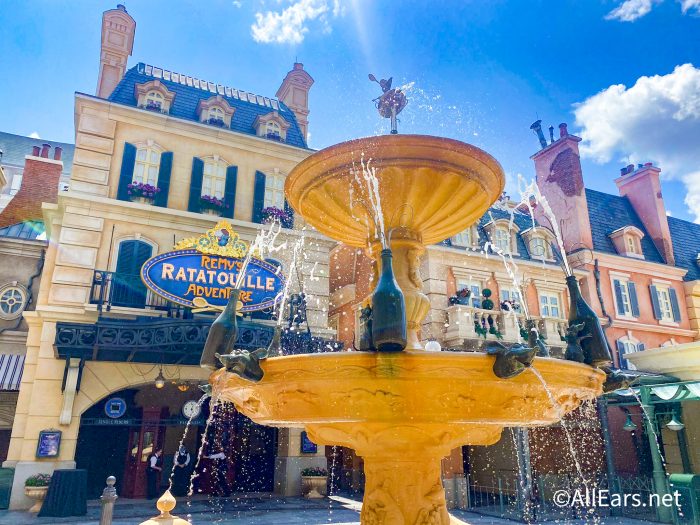 Check out our FIRST LOOK at Remy's Ratatouille Adventure here!
Opened October 1, 2021
A brand new creperie opened in 2021 near Remy's Ratatouille Adventure. La Creperie de Paris features a menu inspired by the Brittany region of France. The new location offers Table Service dining as well as a Quick Service stop for guests craving sweet or savory crepes.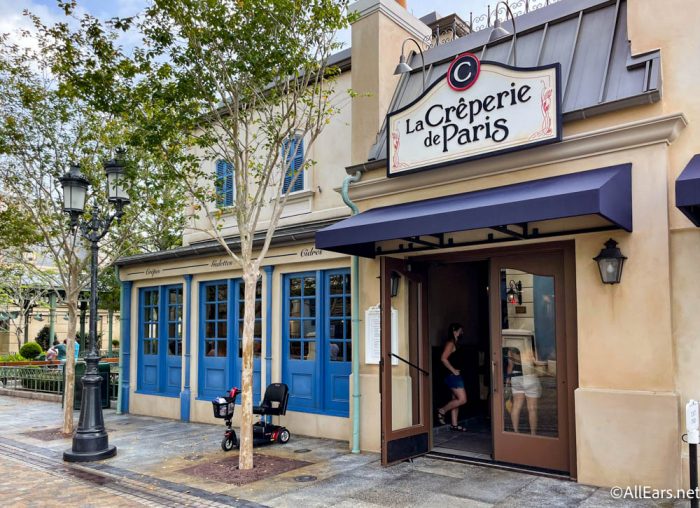 Check out our FIRST LOOK at La Creperie de Paris here!
Harmonious
Started October 1, 2021
Harmonious began blasting off over World Showcase Lagoon on October 1, 2021! This show is Disney's largest nighttime spectacular ever. The show includes Disney music reinterpreted by artists from around the world to illustrate how music inspires people everywhere.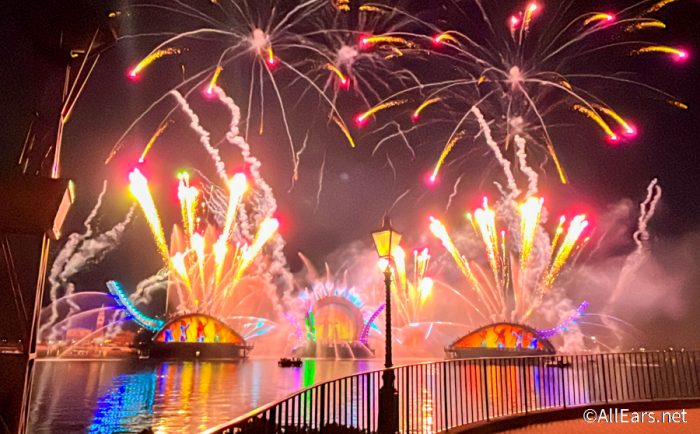 There are floating set pieces, custom-built LED panels, choreographed moving fountains, lights, pyrotechnics, lasers, and more.
Wondrous China
Opening Unknown
The China pavilion is getting a new Circle-Vision 360° film called Wondrous China. This will be a similar format to the Canada Far and Wide film, which is located in the Canada pavilion.
Disney hasn't given any updates about the opening timeline for this attraction.
Mary Poppins Attraction
Postponed Indefinitely
Get ready to visit Cherry Tree Lane for a new Mary Poppins attraction coming to the UK pavilion! Disney has postponed this new attraction indefinitely, but we'll be sure to update you if anything changes.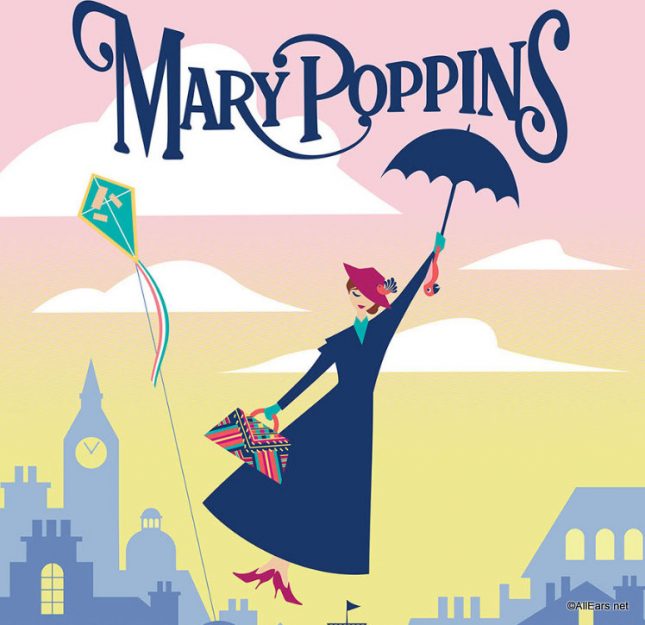 Learn more about EPCOT's Mary Poppins attraction here.
Closures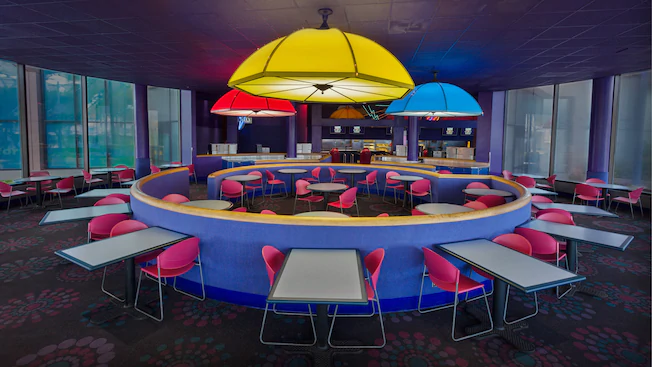 Several EPCOT staples have been closed, will be closing, or will be relocated as part of the transformation. These include:
Innoventions: closed September 8, 2019
Original Club Cool: closed September 8, 2019
Fountain View Cafe: closed December 3, 2019
EPCOT Character Spot: Characters have been relocated around the park.
Mouse Gear: Closed September 15, 2021
Electric Umbrella: closed February 16, 2020
Agent P's World Showcase Adventure: closed February 16, 2020
Pin Traders: closed February 16, 2020
What do you think of all of the changes to EPCOT? Let us know in the comments!
Join the AllEars.net Newsletter to stay on top of ALL the breaking Disney News! You'll also get access to AllEars tips, reviews, trivia, and MORE! Click here to Subscribe!

Be sure to follow @allearsnet on Instagram and Twitter!
Check out our YouTube Channel for reviews, news, information and more!
Click below to subscribe to the AllEars® newsletter so you don't miss any of the latest Disney news!