Club Cool closed at EPCOT two years ago as construction began in Future World to drastically transform the park in preparation for its 40th anniversary in 2022.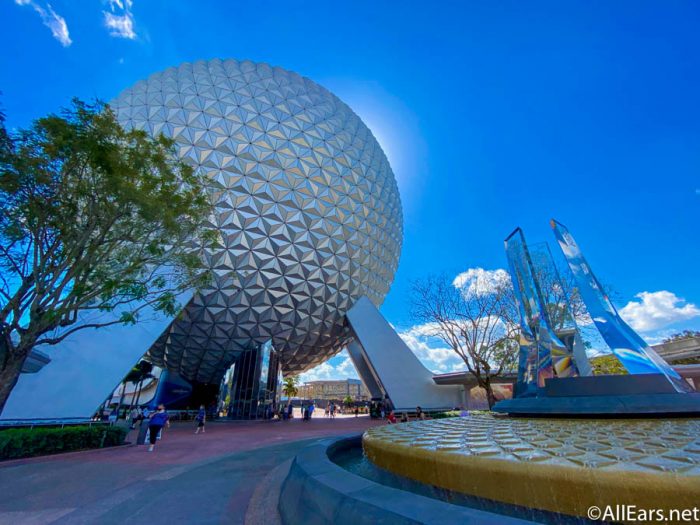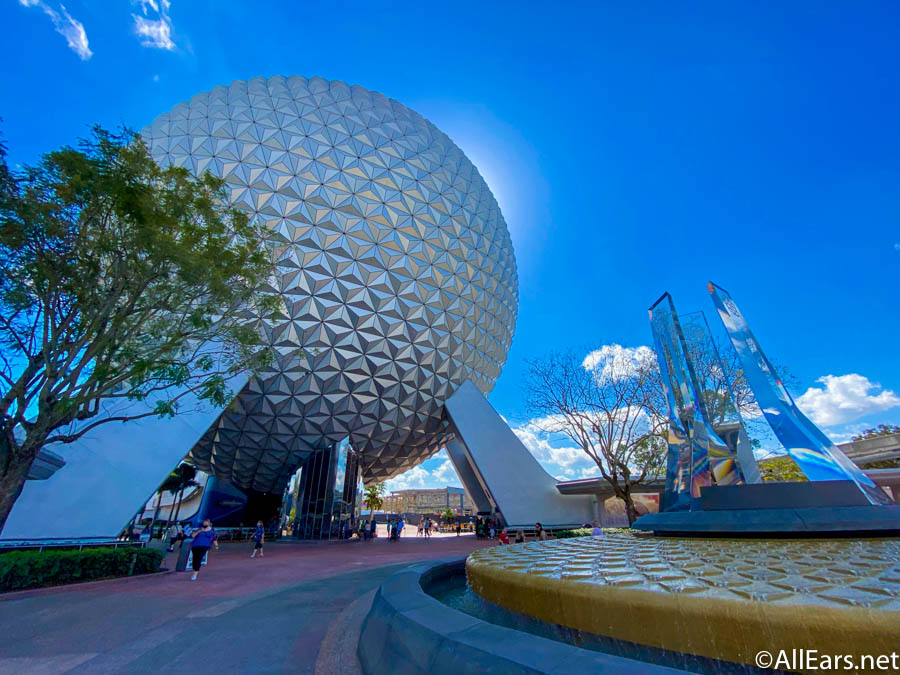 The huge draw to Club Cool over the years was that it gave guests the opportunity to sample Coca-Cola products from around the world, all while enjoying a quick break in some A/C. We learned last week that Club Cool would finally reopen on September 15th, and today is the big day! So, what's different now? We're bringing you along for a first look inside the reopened shop!
Club Cool is now located next to the newly opened Creations Shop and, besides being a new location, almost all of the design elements have been refreshed. Take a look at what we saw today!
And a look from the entrance! Currently only one party is allowed per drink station inside Club Cool ❄️ pic.twitter.com/eZkZSNFD1k

— AllEars.Net (@AllEarsNet) September 15, 2021
Similar to what we experienced at Creations Shop today, Cool Club also had a long line just to get into the building.
Current line to get into Club Cool on opening day! pic.twitter.com/NgwiTNAus9

— AllEars.Net (@AllEarsNet) September 15, 2021
The entrance has a brand new look with a giant Coca-Cola design and glass that looks like a coke bottle.
And, when you first enter Club Cool, you'll see six beverage stations and lots of new Coca-Cola merchandise!
Another look inside Club Cool! Will you be visiting next time you're in EPCOT? pic.twitter.com/FVH1qz7aAh

— AllEars.Net (@AllEarsNet) September 15, 2021
The new Coca-Cola merchandise ranges from small items and accessories, like chapstick, all the way to clothing!
There are Coca-Cola tumblers so you can take your favorite Coke product on-the-go…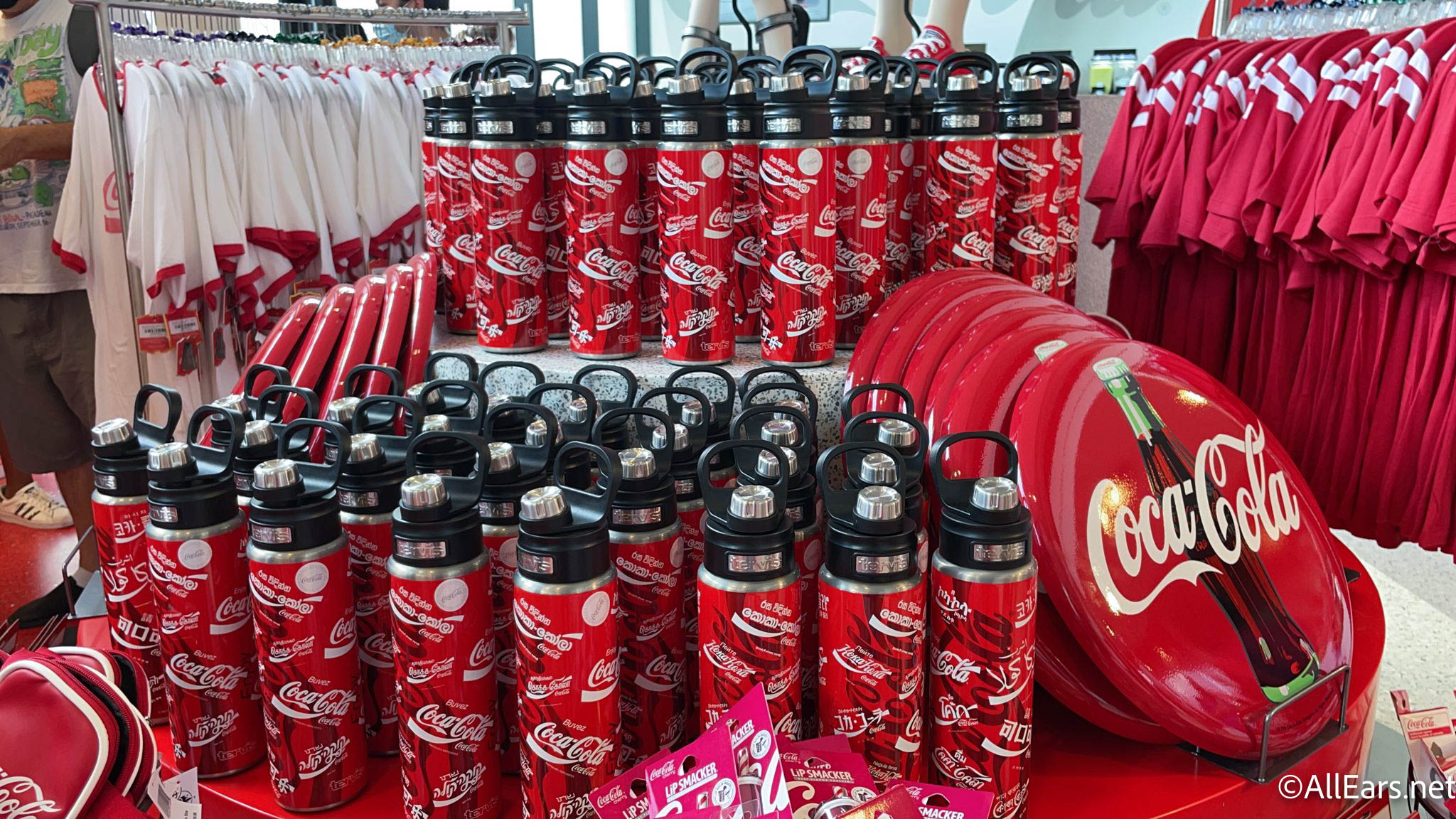 …silver Coke cups for a fancy Coca-Cola drink…
…and you can even purchase a cup of Coke in the form of a  Lip Smacker.
Plus, there are Coca-Cola-themed bottle openers if you love old fashioned Coke bottles…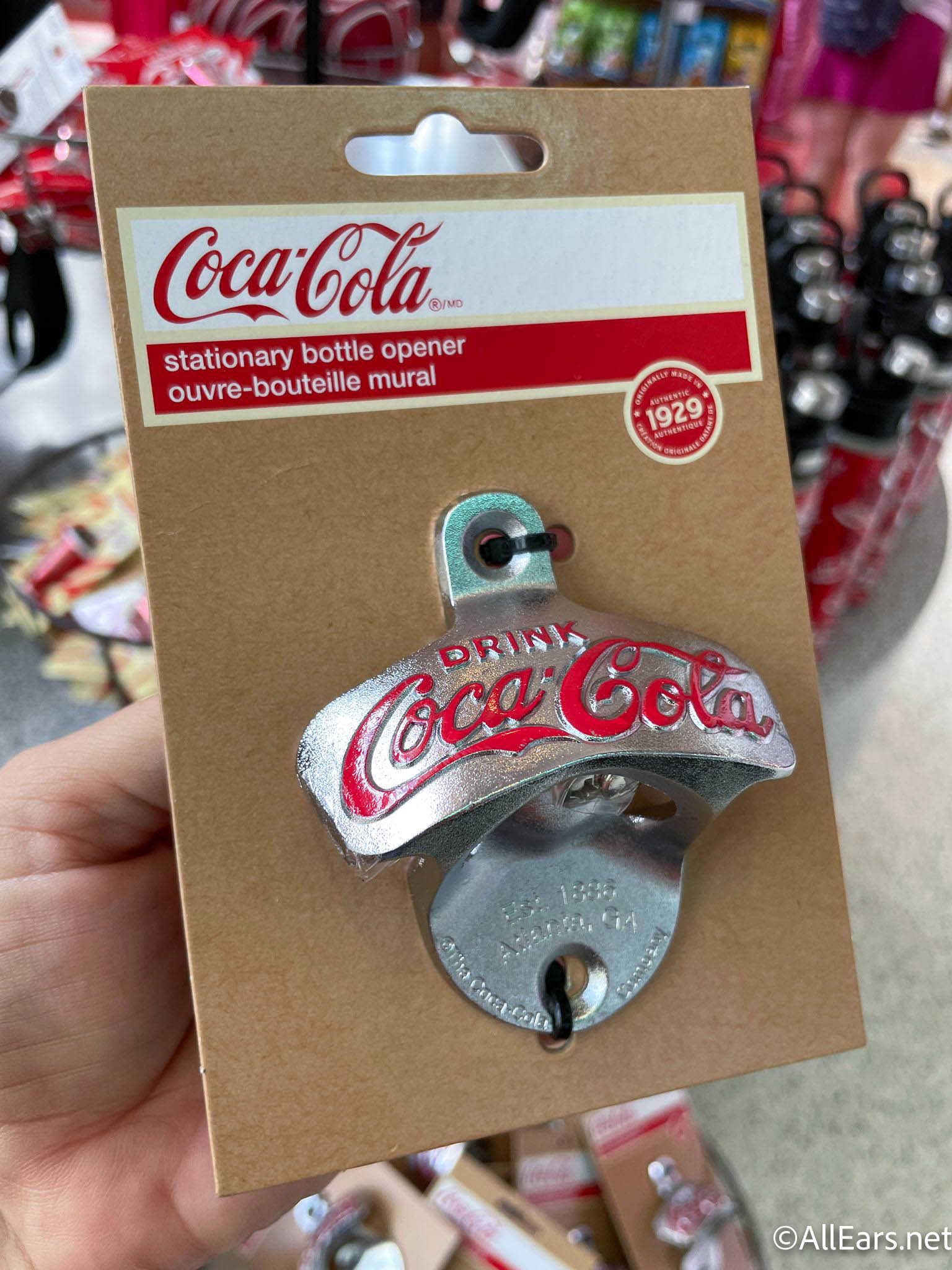 … a whole set of Lip Smackers…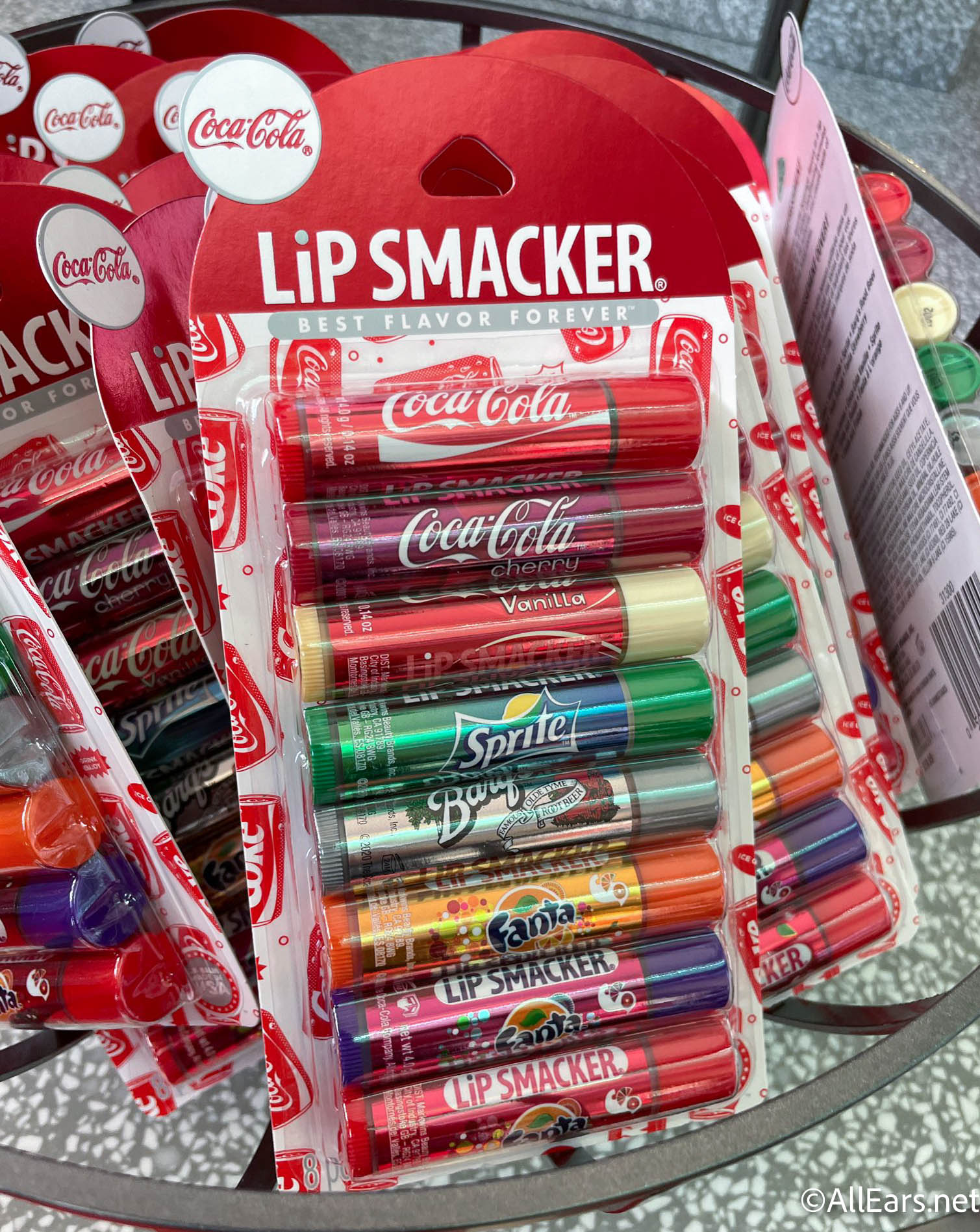 …and a small Coca-Cola pouch to carry around all your new Lip Smackers.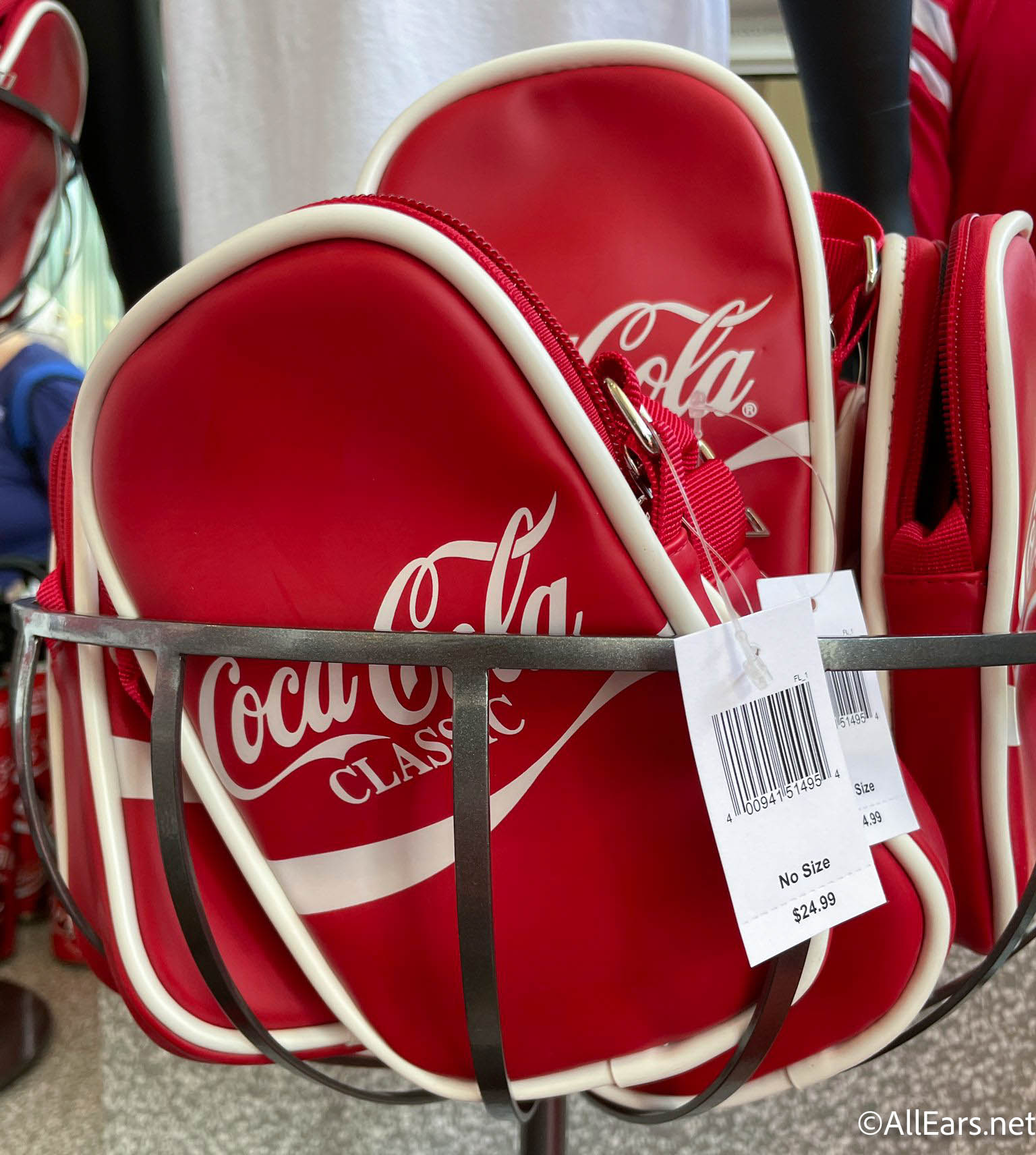 If you'd rather wear your Coca-Cola products, you could choose from a white t-shirt with the Coca-Cola logo…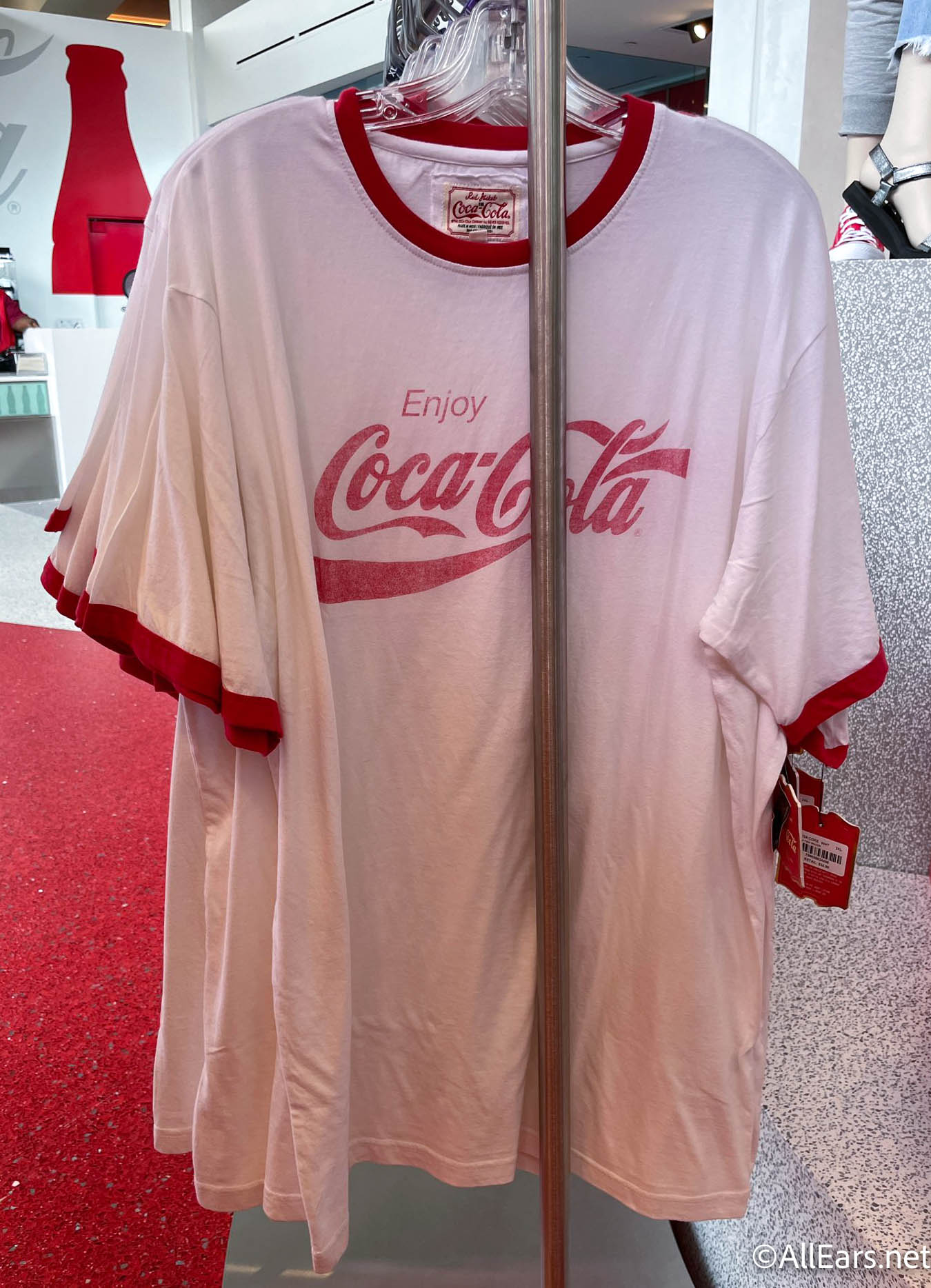 …or a red t-shirt that even has a matching hat!
And, the big question that we know is on everyone's mind is…what drinks have returned? Well, here's what we saw!
There is, of course, the infamous Beverly, which is a bitter yet popular refreshment of Italy. But, there are also seven other NEW flavors from around the world!
To try them, all you have to do is grab a small paper cup and fill it up! There are six stations total, and Disney is currently allowing one party at a time at each station.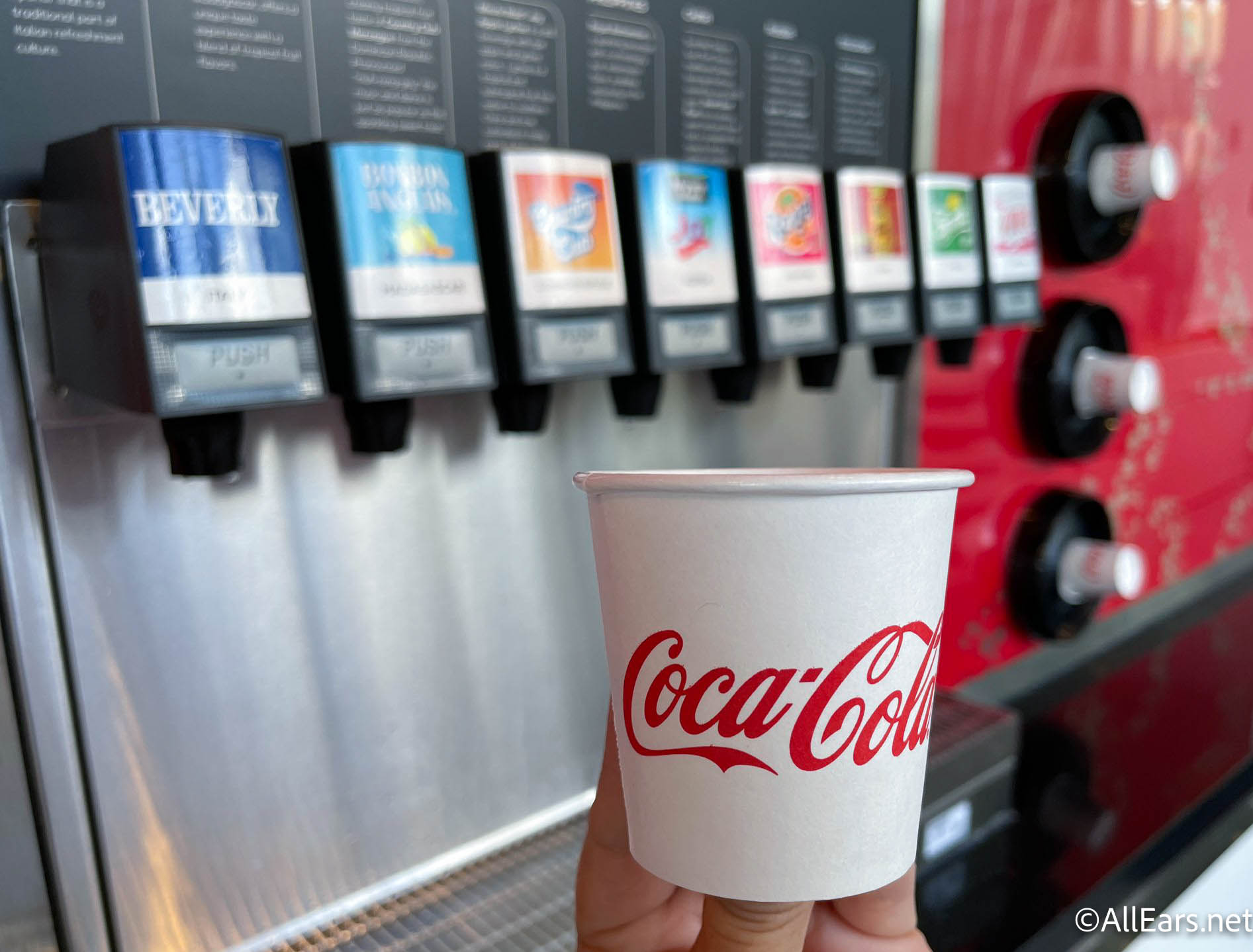 With so many new flavors, you'll be busy trying them all!
Club Cool is BACK! Here's a look at the options (yes, Beverley is here!). pic.twitter.com/5NmB0BzI7K

— AllEars.Net (@AllEarsNet) September 15, 2021
And, just like the Creations Shop, we also found a long line at the checkout here.
Just like we saw at the Creations Shop, expect a long line to check out at Club Cool today! 🥤 pic.twitter.com/kXJouq6lxP

— AllEars.Net (@AllEarsNet) September 15, 2021
It sure is exciting to see this fan-favorite spot is open once again at EPCOT! Be sure to follow along over the next couple of weeks as we cover even more exciting openings at EPCOT, including the premiere of Harmonious!
Have you ever tried Beverly? Let us know in the comments!