EPCOT is currently going through a LOT of big changes as the park steps into the future with new rides, restaurants, and even entire neighborhoods.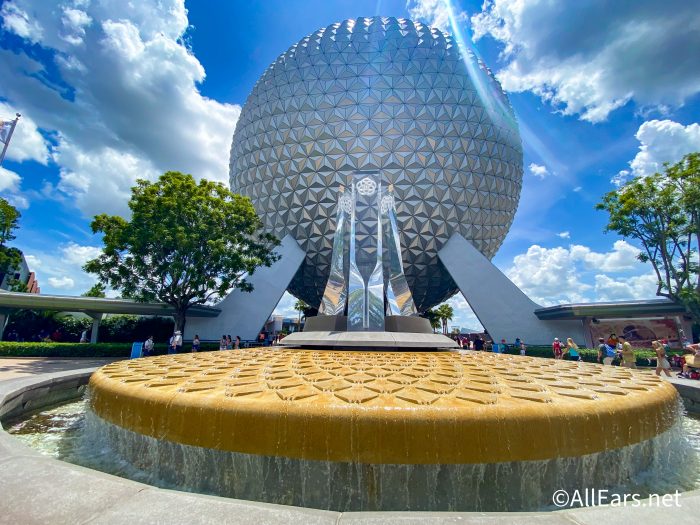 But, as changes affect the park, that means a few fan-favorite places have been closed to make room for the bigger and better. One such place has been Club Cool, where guests used to be able to try drinks from all around the world for FREE! But, while it closed for a while, Disney announced that it would be revamping the location with a brand new design ahead of its grand reopening on September 15th. We've already brought you a first look inside the redone location, and now it's time to take a peek at all the returning drinks you can try!
Previously, guests could sample eight different soda flavors from around the world at Club Cool. This included:
Krest Ginger Ale from Mozambique
Fanta Kolita from Costa Rica
Beverly from Italy
Vegeta Beta from Japan
Kinley Lemon from Israel
Lift Apple from Mexico
Smart Watermelon from China
Mezzo Mix from Germany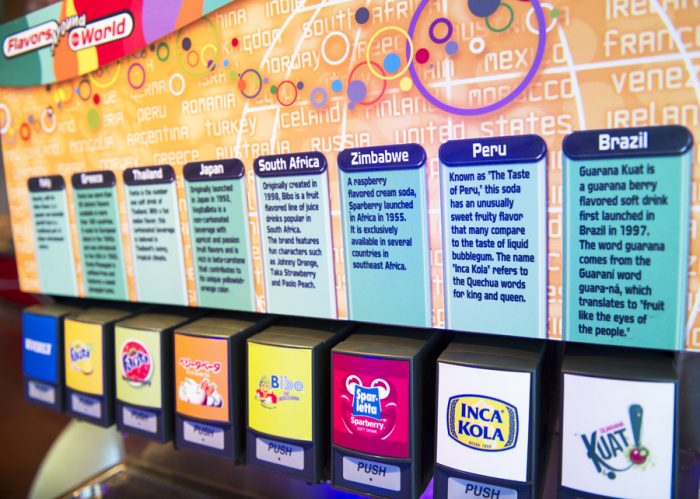 However, now that Club Cool has revamped itself, there is an entire line-up of NEW flavors (and a controversial returning favorite)!
Beverly from Italy — a bitter flavor that is a popular non-alcoholic apéritif that is a traditional part of Italian refreshment culture
Bon Bon Anglois from Madagascar — exclusive to Madagascar, offers a unique taste experience with a blend of tropical fruit flavors
Country Club Merengue from the Dominican Republic — smooth, creamy tropical fruit taste pronounced "muh-reng-gey" like the dance
Minute Maid Joy Apple Lychee from Korea — still beverage with ripe apple and lychee notes, which is a tropical and subtropical fruit tree native to southern China and now cultivated in many parts of the world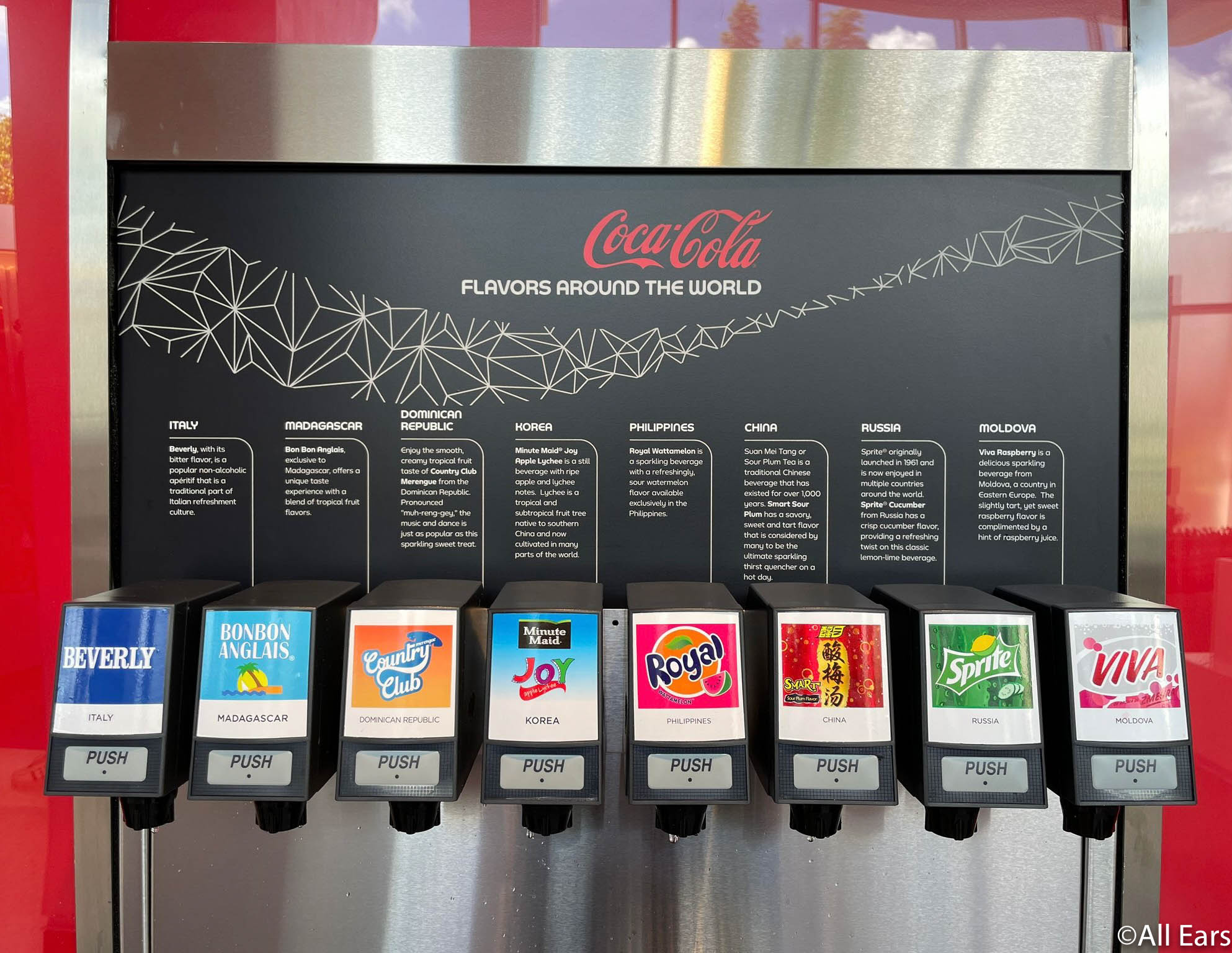 Royal Wattamelon from the Philippines — a sparkling beverage with a refreshingly, sour watermelon flavor available exclusively in the Philippines
Smart Sour Plum from China — Suan Mei Tang or Sour Plum Tea is a traditional Chinese beverage that has existed for over 1,000 years with a savory, sweet, and tart flavor that is considered by many to be the most ultimate sparkling thirst quencher on a hot day
Sprite Cucumber from Russia — a crisp cucumber flavor, providing a refreshing twist on this classic lemon-lime beverage
Viva Raspberry from Moldova — a delicious sparkling beverage that is a slightly tart, yet sweet raspberry flavor that is complimented by a hint of raspberry juice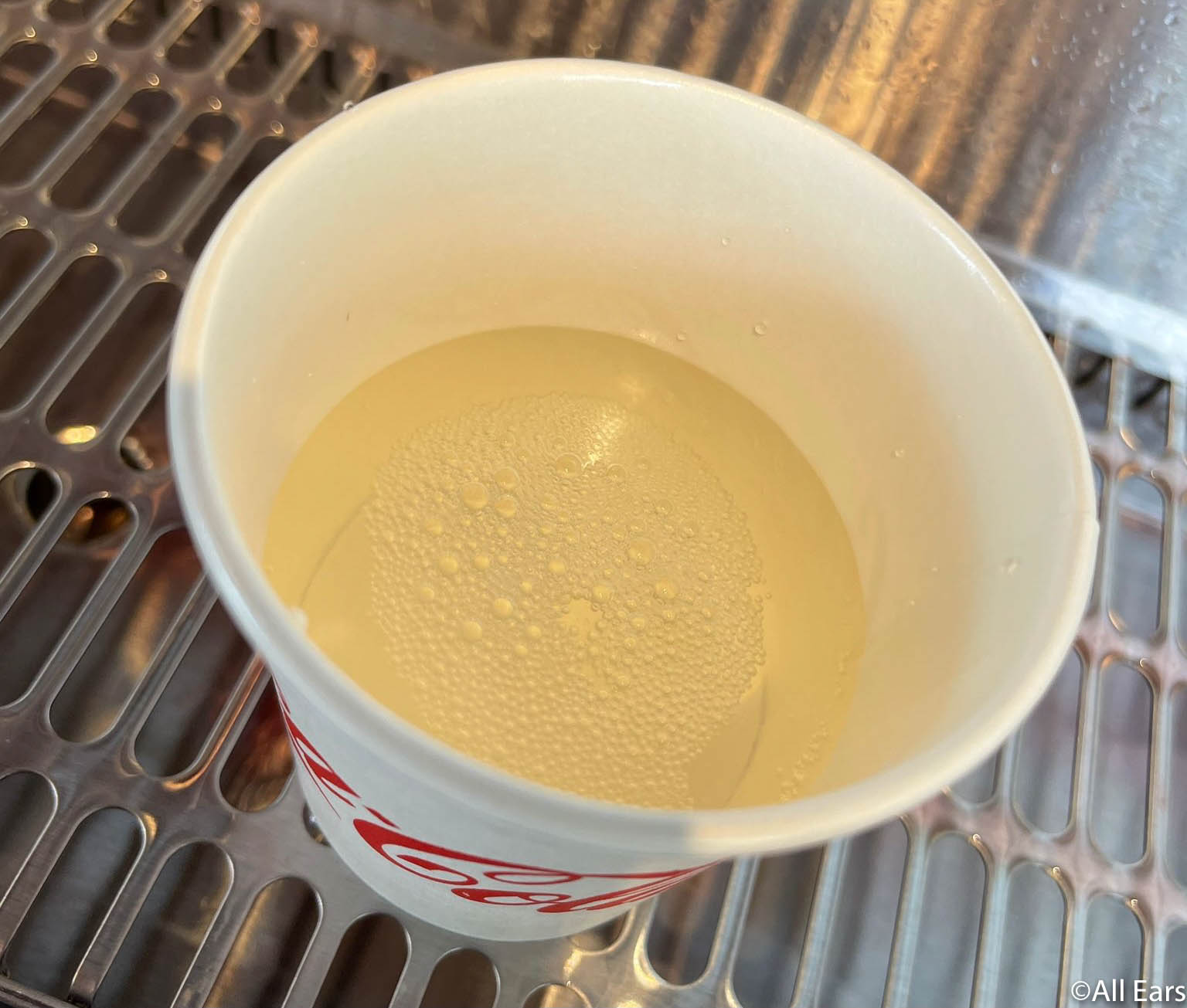 When guests enter the store, they are able to pick one of the small cups and try as many of the options as they would like for free!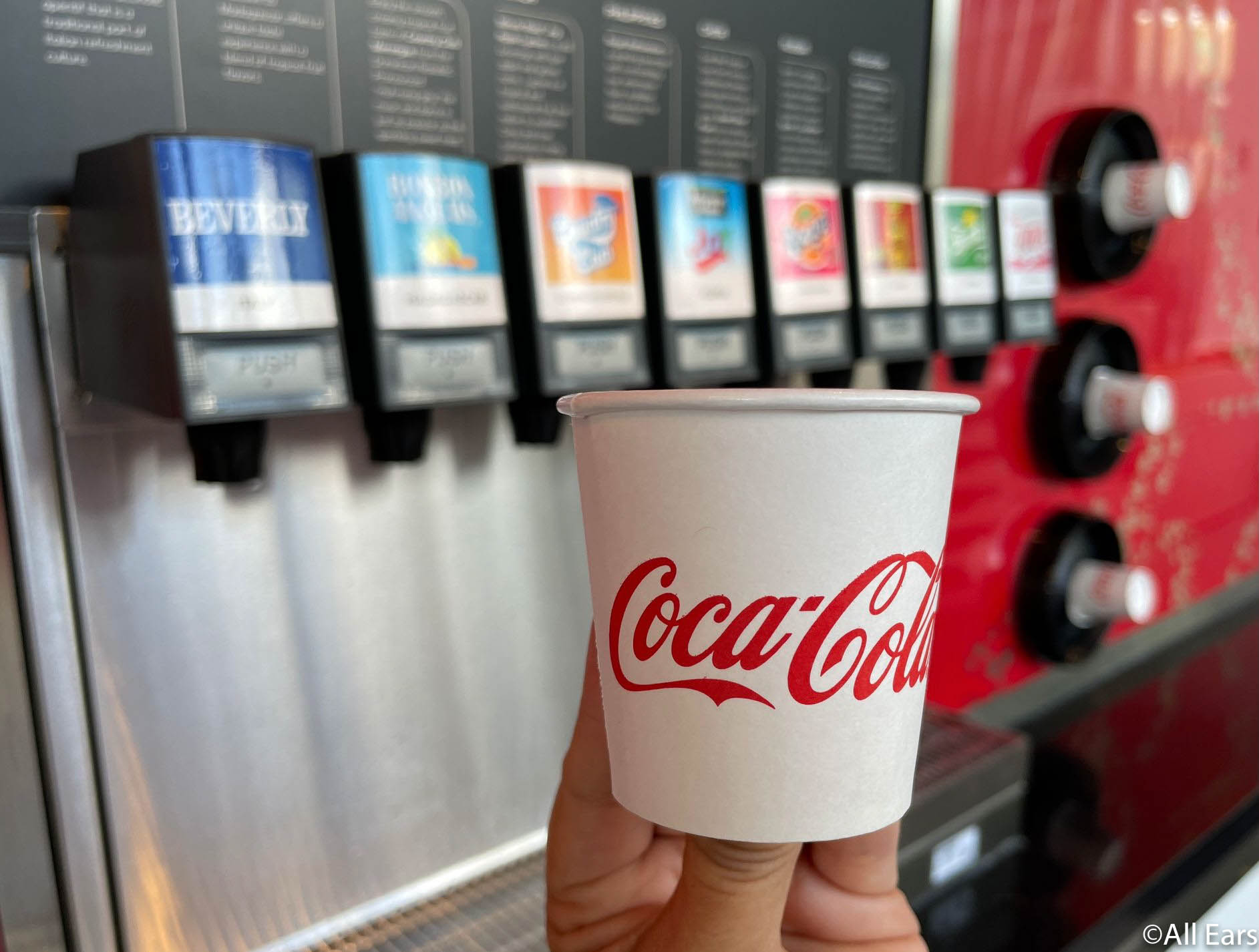 Just keep in mind that Disney is currently only allowing one party at each drink station at a time, so you may experience a bit of a wait before you can get to sipping your way around the world.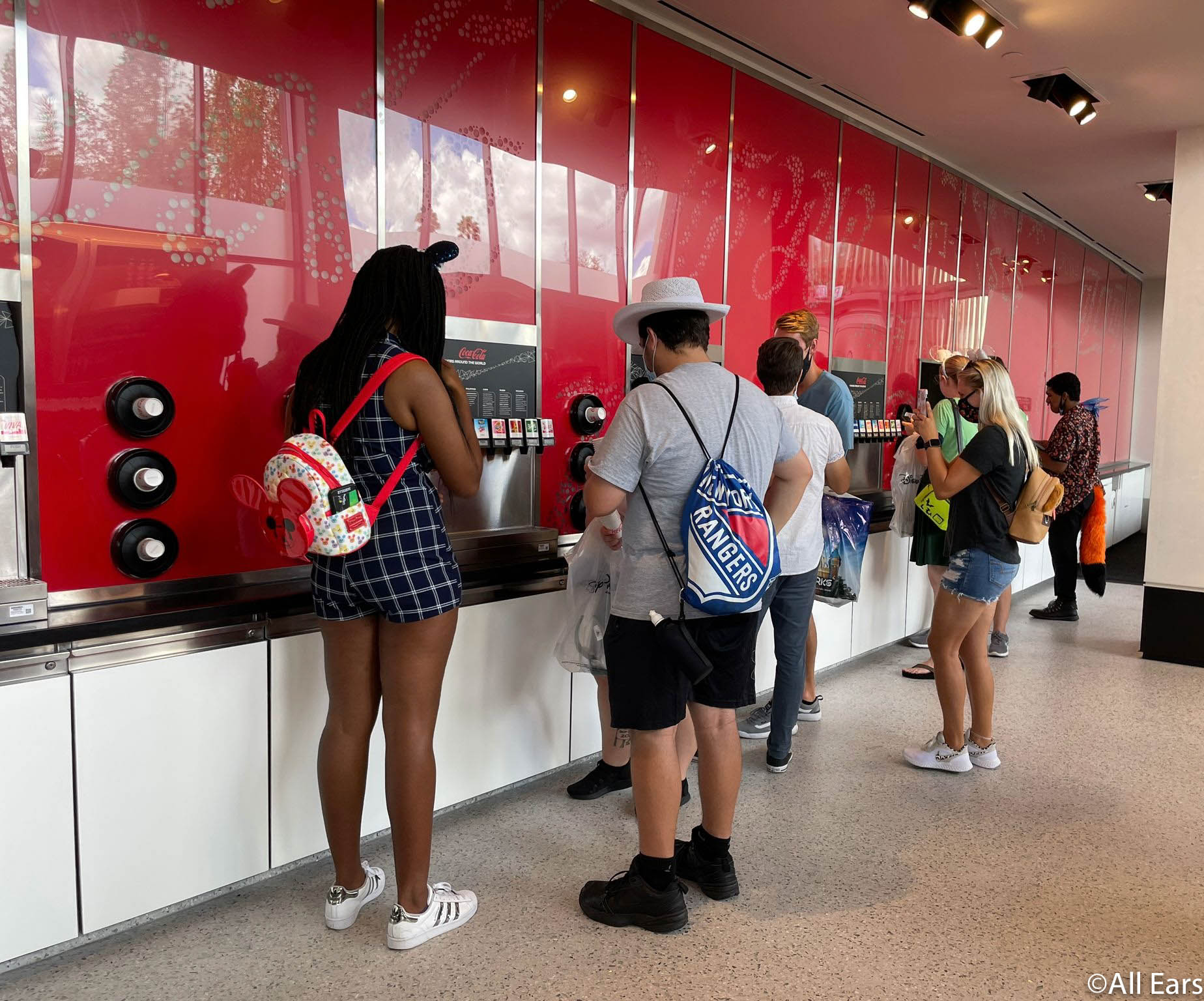 Guests can also purchase Coca-Cola Beverages, Ice Cream Floats, and Frozen Beverages like Minute Maid Lemonade.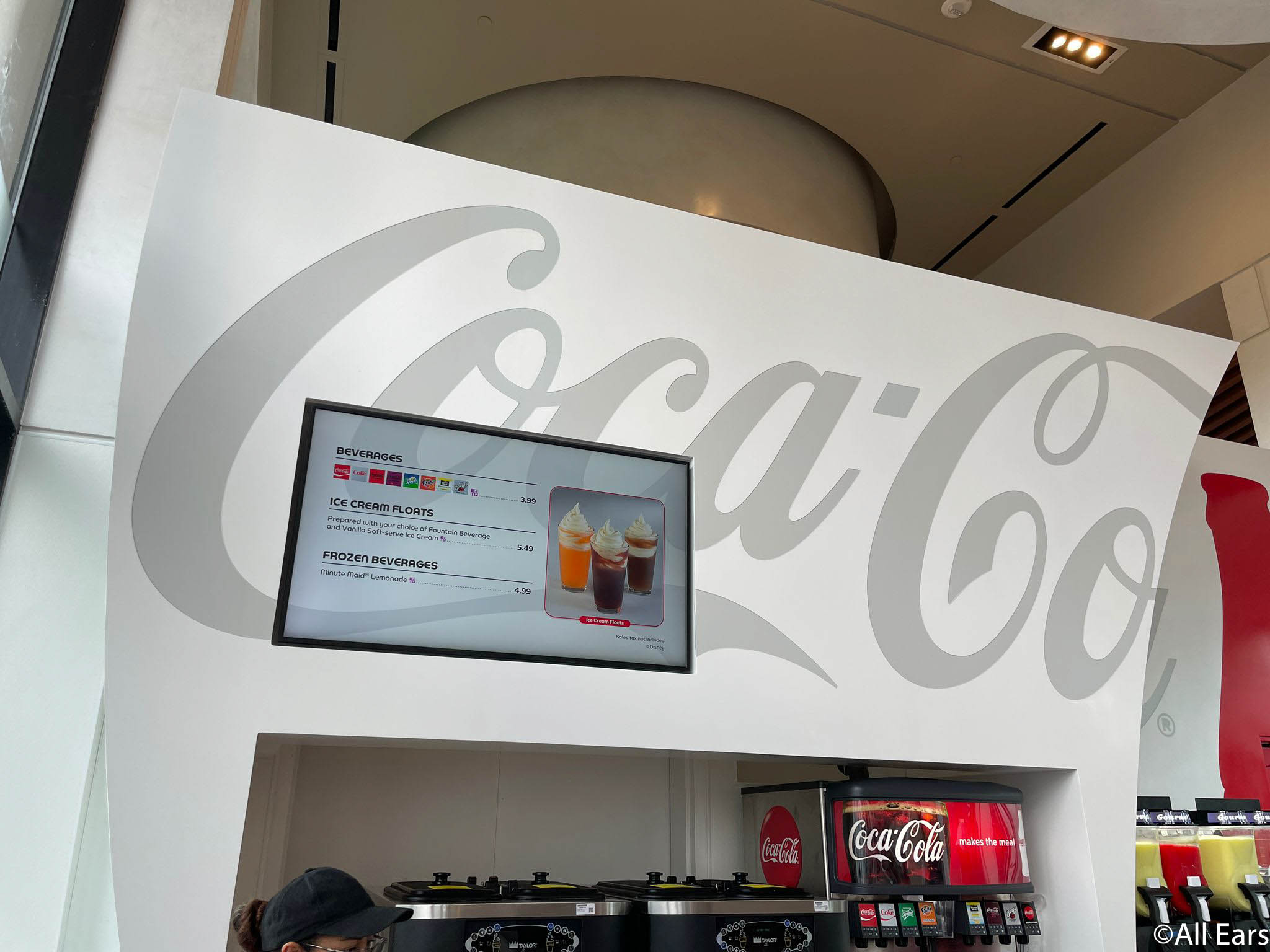 We'll continue to give you a look at all the EPCOT Transformation updates you need to know before you head back soon! In the meantime, stay tuned to AllEars for the latest Disney entertainment and news!
What's your favorite drink at Club Cool? Let us know in the comments below!