Harmonious: An EPCOT Nighttime Spectacular
Surprise! Harmonious has been added as the nighttime spectacular for TWO nights in September — 9/29 and 9/30! Learn more here!
---
On October 1, 2021, Walt Disney World will debut a new and long-anticipated EPCOT nighttime spectacular: Harmonious!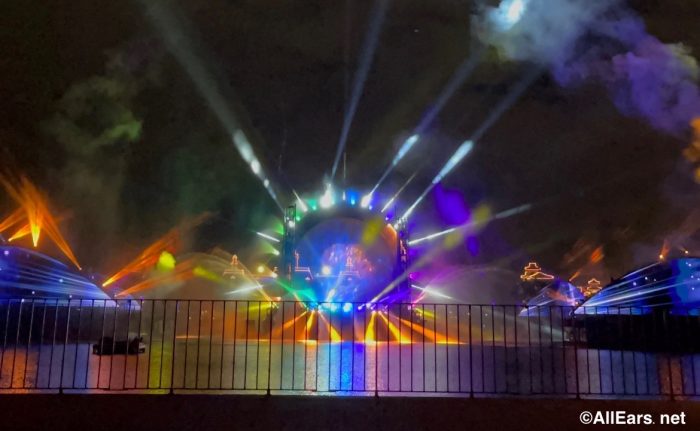 It's a grand, powerful tribute to the stories and songs that unite us, embracing new technical magic that incorporates pyrotechnics, choreographed moving fountains, lighting and media in new ways.
— Disney Parks Blog, June 22, 2021
Background
Harmonious was announced in early-2019 and named at the D23 Expo in August of that year. Originally, HarmonioUS (the -US was capitalized for a while) was set to blast off in spring of 2020 after the short run of the Park's interim show, EPCOT Forever.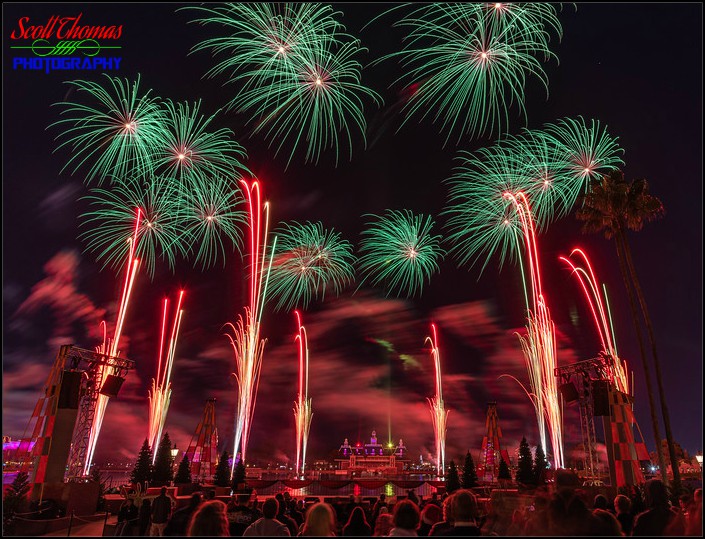 Of course, 2020 was a year of change, and Harmonious' debut was pushed back indefinitely. The show didn't receive a new opening date until late-June 2021 when Disney revealed the show will finally entertain guests on the Park's 39th anniversary: October 1, 2021.
What to Expect
Disney has described Harmonious as "one of the largest nighttime spectaculars ever created for a Disney Park", promising pyrotechnics, lasers, LED screens, lights, and moving fountains.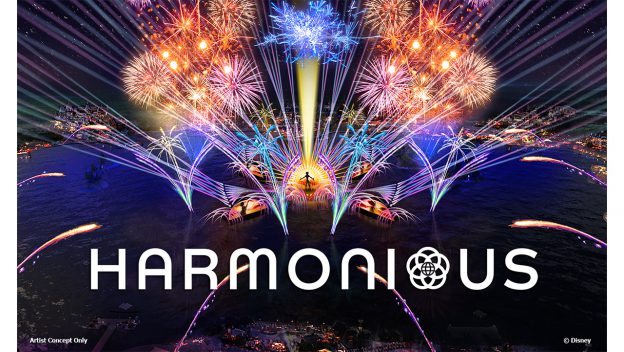 Music is a powerful force, and Harmonious will reimagine Disney classics by giving them a multicultural twist. Disney Parks Blog adds that its songs will be "reimagined in more than a dozen languages by a diverse group of 240 artists from around the world."
Composer Pinar Toprak –whose scores include Captain Marvel, Pixar short Purl, and several non-Disney-related shows, video games, and films — has composed the score for Harmonious. Given the Turkish-American composer's skill with dramatic scores, we can expect soaring melodies punctuated by stunning visuals.
Development
Because World Showcase Lagoon is the second centerpiece of this dual-lobed Park, anything happening on or around the Lagoon draws attention. When it comes to Harmonious, this is especially true. That's because the foundation of show's technical elements consists of massive black floats that will remain permanent fixtures on the water.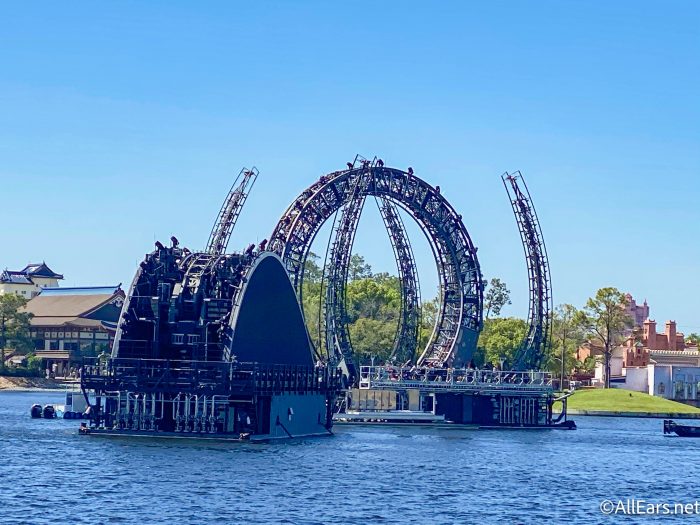 Disney says these monoliths will act as fountains during daylight hours, bringing new visuals to World Showcase Lagoon at all hours of the day and disguising the stark barges. At night the barges are set to provide water and light show elements.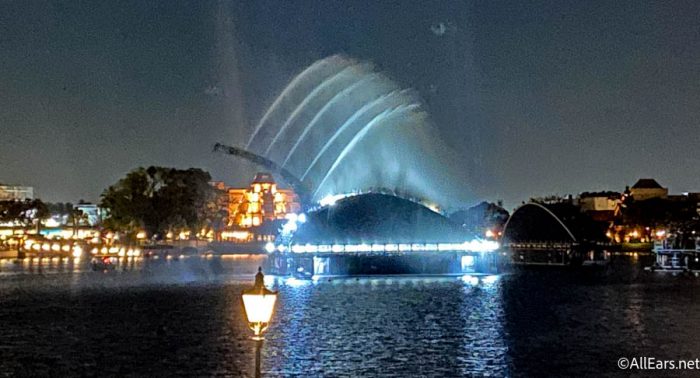 Unfortunately, fountains or not, the Harmonious barges disrupt sightlines around the Lagoon, prompting many to question whether the new show is worth the potential eyesore.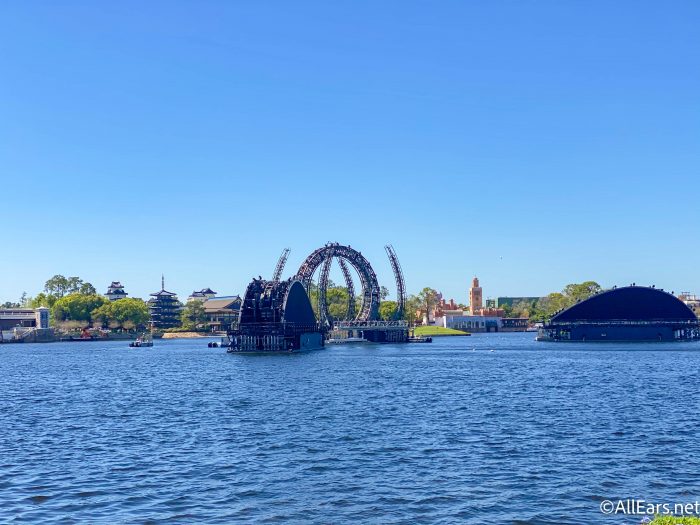 See our coverage of Harmonious

here!