ONE. BILLION. DOLLARS.
That's the estimated cost of the new land, Star Wars: Galaxy's Edge which is coming to Disneyland on May 31 and Walt Disney World on August 29. That is a staggering amount of money just to create one area of the park. In fact, it's the most expensive addition ever. And our sources are citing that $1 billion figure for Disneyland only.
We can only assume the costs will be similar in Walt Disney World.  Star Wars: Galaxy's Edge promises to bring us the most immersive attractions and state-of-the-art technology ever seen in a theme park — but is it worth it?
It helps to be popular.
When creating a themed land, the audience is the most important thing to consider. Disney is spending literally millions of dollars, and wants to make sure it's something relevant and beloved.
Although Avatar ranks as the highest-grossing movie of all time (without adjusting for inflation) there was a lot of concern regarding Pandora in Disney's Animal Kingdom. Was it relevant enough to be a success? A large reason the film Avatar was such a smash was the technology — it was the film that started the huge 3D revolution. But now, almost every blockbuster film — from Marvel to Jurassic Park — is shown in 3D, and thus some of Avatar's groundbreaking appeal has been forgotten. Pandora – The World of Avatar began development in 2011, just two years after the film, but it didn't open until 2017. And at this point, sequels are on the horizon, but does anyone really care? Millions and millions of people saw Avatar, but can you name a single character?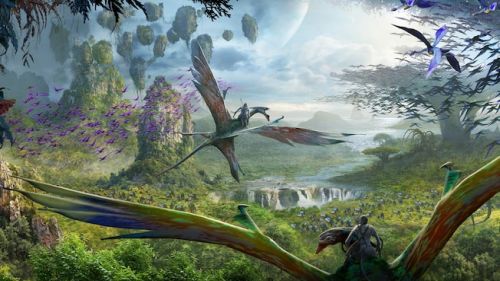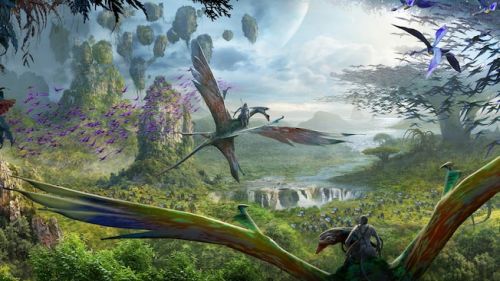 Turns out, it doesn't matter. Since its opening, Pandora has remained incredibly popular thanks to the amazing technology and attention to detail. Avatar Flight of Passage consistently ranks as the most popular attraction in Walt Disney World, with long wait times — occasionally up to SIX hours long. It appears that even if people have never seen the film, or have no memory or attachment to the story, they still want to see the newest technology from Disney.
Pandora cost an estimated $500 million to make — half of the current projected cost for Star Wars. So… will it be worth it?
Galaxy's Edge was announced in 2015 and won't open until 2019. However, unlike Avatar, Star Wars remains an incredibly popular franchise. In fact, it's the second highest-grossing movie franchise of all time — behind the Marvel universe. Additionally, Disney and Lucasfilm have been much more strategic when it comes to releasing Star Wars films. One has been released every two years since 2015 (coincidence?) — every year if you count Rogue One and Solo,  both from the "A Star Wars Story" series. And Star Wars: Episode 9 is set to release just months after Galaxy's Edge's opening, only increasing the excitement for the land.
Star Wars isn't new to Disney either — Star Tours and Jedi Training continue to be highly ranked and fairly popular attractions. Additionally, more and more Star Wars is being added, from the Launch Bay to fireworks. So unlike the Na'vi of Avatar, Chewbacca, C-3PO and R2-D2 have made their presence known in the parks since the 1980s.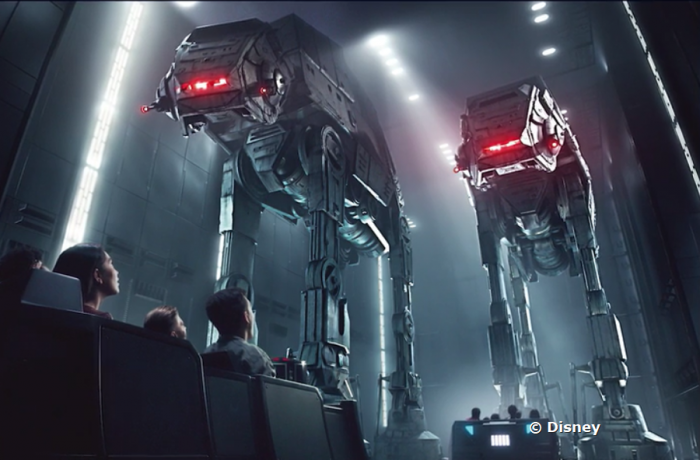 But is it overkill?
At this point, Disney's Hollywood Studios at Disney World is considered a half-day park to some. The opening of Toy Story Land did help with this notion, however there are still considerably fewer attractions at Hollywood Studios than any other park. And for the non-Star Wars fan, it's easy to write off several of the offerings already.  Unlike Flight of Passage, there isn't a draw of the latest technology to the current Star Wars attractions.  If you don't know or care who Kylo Ren is, you aren't going to wait in line to meet him. The same can be true of waiting to see the March of the First Order or Star Wars: A Galaxy Far, Far Away.
But Galaxy's Edge promises to have the most innovative and state-of-the-art technology Disney has ever used. Will non-fans be interested? If the words Millennium Falcon or Boba Fett don't mean anything to you, will you still want to wait in the inevitable insanely long lines to ride it, or will you skip Hollywood Studios, or even Disneyland, all together? Is there the possibility that even fans of the franchise will avoid the land because of the guaranteed over-crowding and wait times for everything from food to attractions to merchandise?
Beyond not wanting to deal with the crowds, there is also a risk that non-fans won't even appreciate all that Galaxy's Edge is offering. The land itself is said to be incredibly immersive, and your outcome on the attractions like Smugglers Run affects other interactions in the area. Will this all be lost on people who don't give an Ewok about Star Wars?
Additionally, it's no surprise that a trip to the Happiest or Most Magical Place on Earth is expensive. In the last year we've seen price increases on everything from tickets to bottled water and snacks. We can only assume that some of the price hikes are to balance out the cost of new additions. But at what point will Disney phase out the vast majority of its audience by making it completely unaffordable? Is the chance to drink Blue Milk or build your own light saber worth the ever-increasing cost?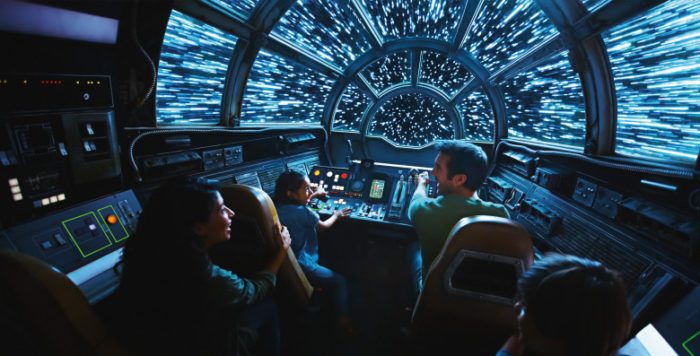 Only Time will Tell. 
At this point, all we can do is wait to find out. While Star Wars: Galaxy's Edge will no doubt be incredibly popular, no one will really know if it's worth the $1 billion price tag until it's open. Will state-of-the-art technology balance out the predictably outrageous wait times? Will adding more Star Wars isolate non-fans and in turn Force them (pun intended) to avoid the parks all together? All we can do is speculate, ask questions, and wait until May 31 in Disneyland and August 29 in Disney World, for our turn to travel to the galaxy far, far away.
What do you think — is Galaxy's Edge a mistake? Are you excited or not for the new land? Let us know in the comments! 
For the latest in Star War: Galaxy's Edge details, check out these other posts:
Remember! When you're in Disney tag @allearsnet in your photos!
Be sure to check out our YouTube Channel for reviews, news, information and more! 
Subscribe to the AllEars® newsletter so you don't miss any of the latest Disney news!