It's no secret that Walt Disney World has restaurants geared for every type of guest, from families just looking for a quick bite to foodies looking for a meal fit for their "refined palate."
But for those with a sweet tooth, it's the dessert after the meal that's the real draw. Many Disney desserts have taken on near legendary status — we're looking at you Beaches and Cream Kitchen Sink — and it can be tempting to think about going to a table service restaurant solely for dessert and nothing more. But surely that can't be allowed…
Or could it?
Believe it or not, according to the Walt Disney Company, it is, at least according to a 2012 post  on the official Disney Parks Moms Panel website. In response to a question asking if a party with a reservation could just order dessert at a table service restaurant, a Disney representative replied:
"In general, the answer is 'yes.' You really shouldn't have any problems if all you want to order is dessert. There are some great ones at Walt Disney World."
While that statement has just enough caveats to make us think that a Disney restaurant could refuse to only serve a party dessert under certain circumstances, it still clearly states that in general, only ordering dessert is OK. That being said, to paraphrase one Dr. Ian Malcolm, you've spent all this time wondering if you could go to a sit-down restaurant and only order dessert that perhaps you haven't thought about if you should.
For starters, Disney dining reservations aren't easy to secure. Is it really worth going through the process of securing one just for dessert? On top of that, nearly all of Disney's desserts are pre-made on some level, meaning they come out very quickly by design. So if you go to a sit-down restaurant and order nothing but dessert, your whole dining experience is going to last somewhere around 20 minutes, meaning you'll barely be able to appreciate the theme and ambience of your dining location before the check arrives.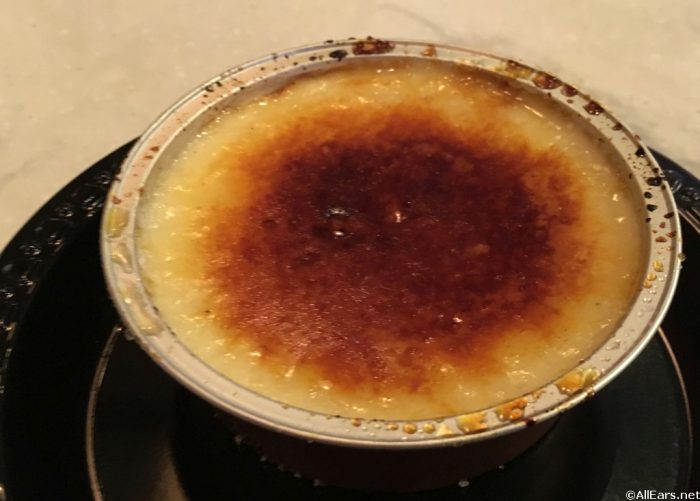 In addition to the practical questions, there are also a few etiquette questions. For starters, is it really fair to take up a dining reservation and table space in a sure-to-be crowded restaurant just for dessert? We can't answer that for you, but we hope you'd agree that it would be rude to linger once your dessert is completed. Secondly, there's the matter of your waiter or waitress. As we've previously discussed, table service servers live on their tips, so serving a party in a busy restaurant who are only ordering a dessert can put a real dent in their pay on any given evening. Our advice here would be to look at the price of the entree off the menu that you would have most likely ordered that evening and leave a 20 percent tip based on the price of that meal plus your dessert.
While the debate as to whether you should only order dessert at a Walt Disney World sit-down restaurant could easily rage, the answer to the initial question of whether you could is a definitive yes. So, if you want to hit up Le Cellier for Maple Crème Brulee or grab nothing but grapefruit cake at the Hollywood Brown Derby, do so to your heart's content. Just be conscious of other guests and your servers while doing so.
Have you ever considered going to a Disney World sit-down restaurant for nothing but dessert? Or better yet, have you ever done it? Let us know in the comments below.
Need more Disney World dining news? Check out these recent posts!
Be sure to follow @allearsnet on Instagram and Twitter!
Check out our YouTube Channel for reviews, news, information and more!
Click below to subscribe to the AllEars® newsletter so you don't miss any of the latest Disney news!