This is it! We have all of the just-announced Disney World and DIsneyland news! The Disney Parks, Experiences, and Products Panel is one of the hardest tickets to get for the D23 Expo — with good reason!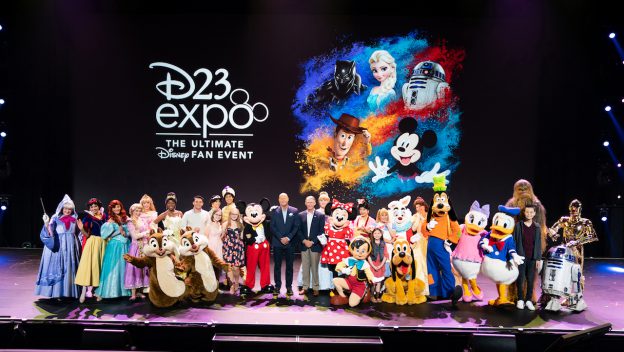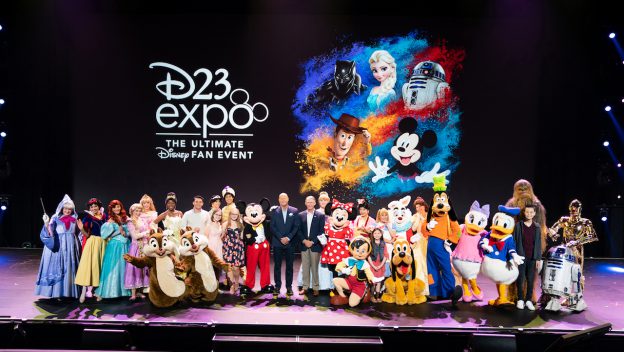 Bob Chapek, Chairman of Parks, Experiences, and Products let the panel. Once he hit the stage the news just kept coming!
Walt Disney World D23 Expo Announcements
News on Epcot's Transformation 
It is no secret Epcot is undergoing a transformation with a new entrance, Play Pavilion, updated films in Canada, China, and the Land Pavilions, new attractions, and so much more.
Now we've learned the park will be unified with four neighborhoods that each celebrate a unique aspect of Epcot. World Showcase will continue to celebrate culture, cuisine, architecture and traditions from around the world.  And where Future World currently stands, three new neighborhoods will spring up: World Nature, World Discovery and World Celebration.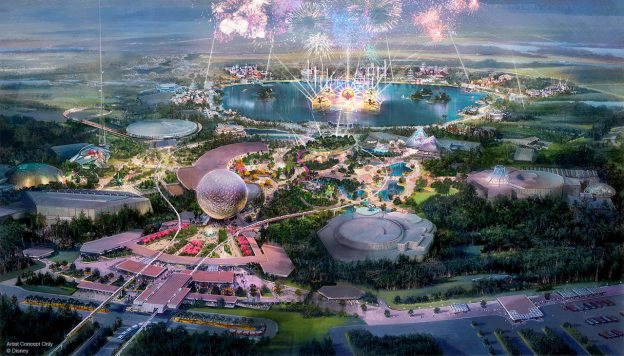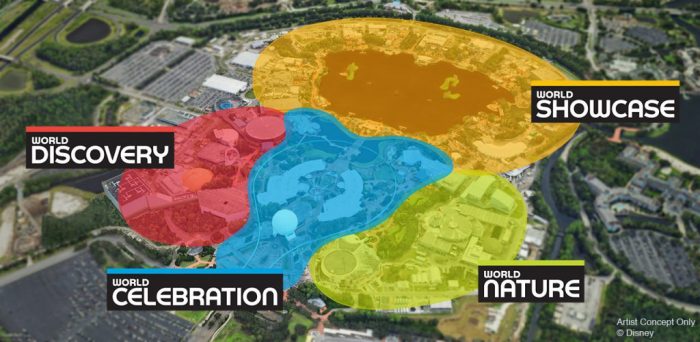 At World Celebration Spaceship Earth will remain the park's icon, but the ride will be transformed with new scenes reflecting the universal nature of the human experience. A new guide and all new narration will focus on the storytelling that brings people together.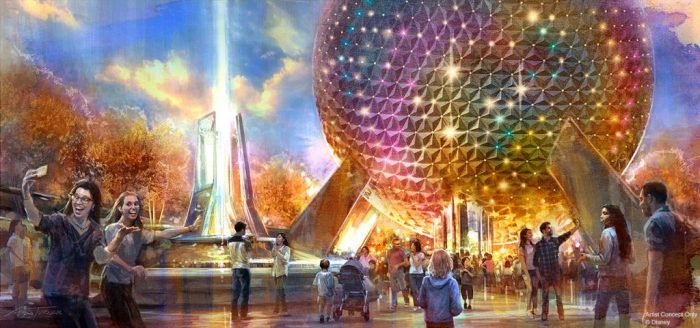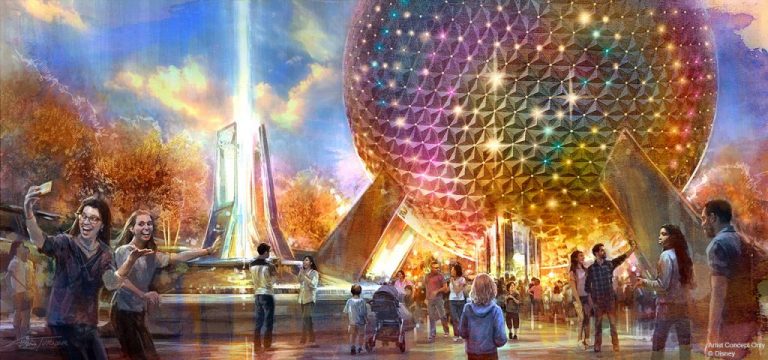 World Celebration in Epcot will also feature views of Dreamers Point gardens, a wishing tree, an interactive new fountain, and a new statue celebrating the legacy of the original dreamer, Walt Disney.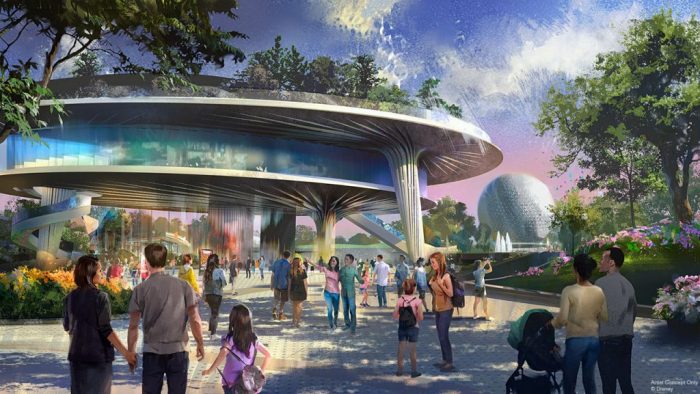 A new pavilion at World Celebration will be the home base for Epcot's festivals, providing a view of World Showcase and an ideal spot to witness the park's nighttime spectacular. This three-level structure will have one of the most remarkable designs at any Disney park and will become a new icon for Epcot.
Name Announced for Epcot's New Nighttime Spectacular
When "Epcot Forever," closes in 2020, "HarmonioUS" will debut as the largest nighttime spectacular ever created for a Disney park. It will celebrate how the music of Disney inspires people. The show will include a stream of familiar Disney tunes reinterpreted by a diverse group of artists from around the globe. "HarmonioUS" will feature massive floating set pieces, custom-built LED panels, choreographed moving fountains, lights, pyrotechnics, lasers and more.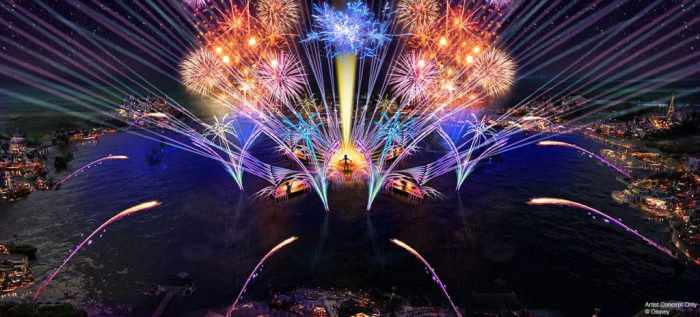 New Information Shared on Epcot's PLAY! Pavilion
The PLAY! Pavilion will open in time for Walt Disney World's 50th anniversary.  The pavilion will be an interactive metropolis and you will find a city filled with games, activities, and experiences that connect you with friends, family, and beloved Disney characters like never before.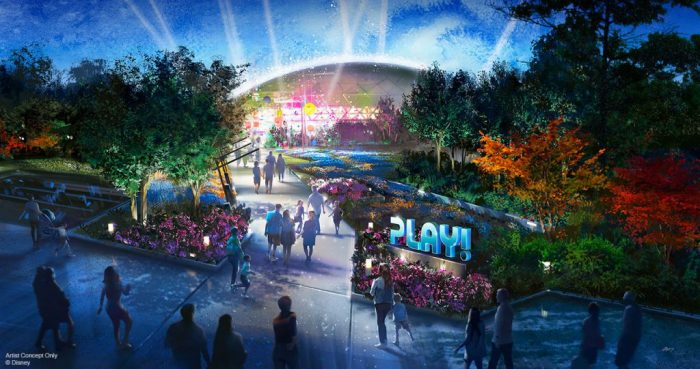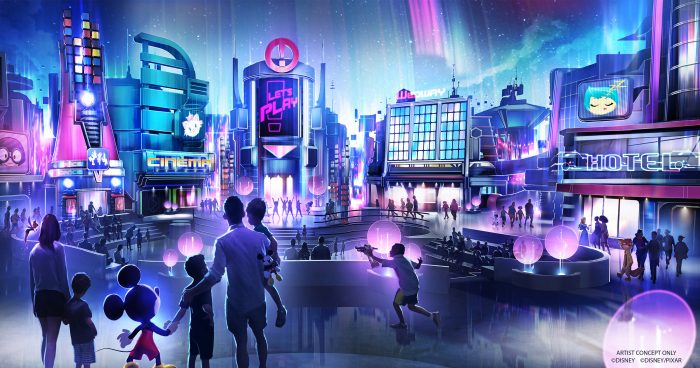 Read AllEars.net latest Play Pavilion post here:
Guardians of the Galaxy Ride Name
The Guardians of the Galaxy will be arriving in Epcot's Future World in 2021, and now we have a name for the ride: Guardians of the Galaxy: Cosmic Rewind. The ride will feature the first reverse launch into space! This thrilling, family-friendly attraction will feature a never-before-seen storytelling coaster that rotates to focus on the action – wherever it may be.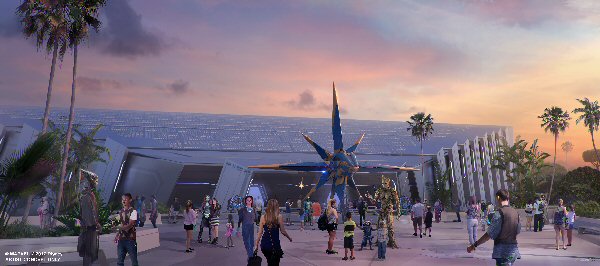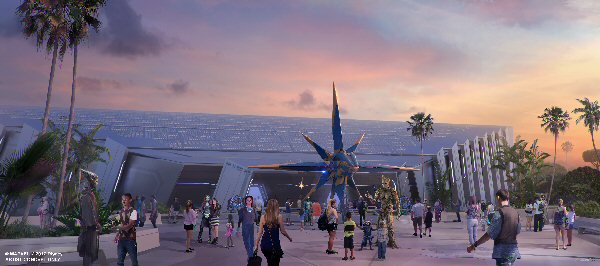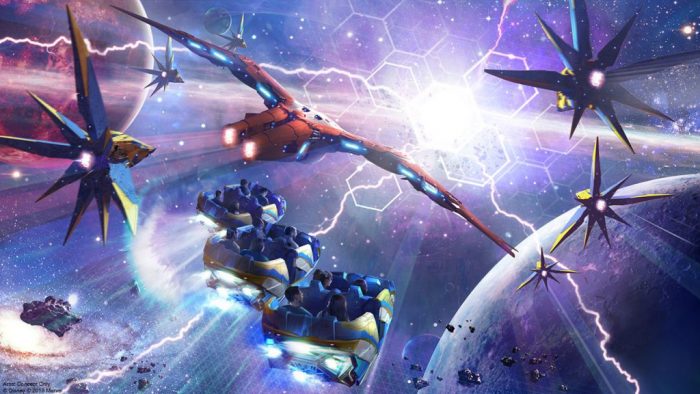 Read AllEars.net latest Guardians of the Galaxy Attraction post here:
Space Restaurant Name and Opening Season
A new International Space Station-themed restaurant will open its doors this winter and be called Space 220. The restaurant will offer an out-of-this-world culinary experience with the celestial panorama of a space station, including daytime and nighttime views of Earth from 220 miles up.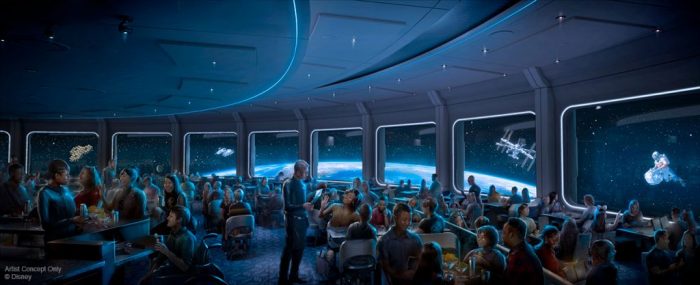 The restaurant and Mission: SPACE attraction will in the World Discovery area of Epcot.
Read AllEars.net latest International Space Station-themed restaurant posts here:
New Moana Experience Coming to World Nature Pavilion
The World Nature pavilion will be home to the Journey of Water, Inspired by Moana. This will be the first-ever experience inspired by the Walt Disney Animation Studios hit film will let guests interact with magical, living water in an inspiring setting.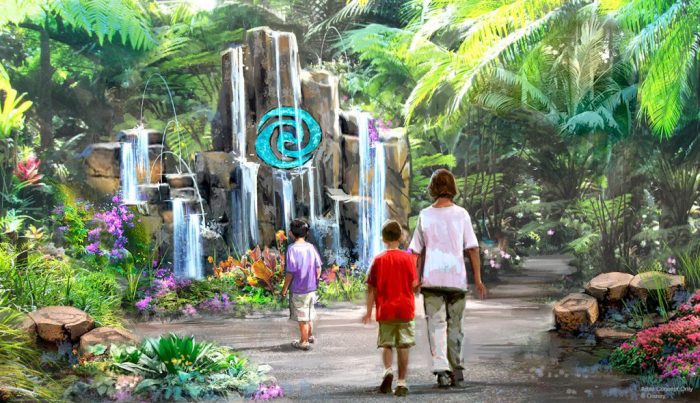 Awesome Planet Film Debut Date Set
The Land pavilion's new film Awesome Planet, which showcases the spectacular beauty, diversity, and dynamic story of the planet in World Nature, will begin welcoming guests in January 2020.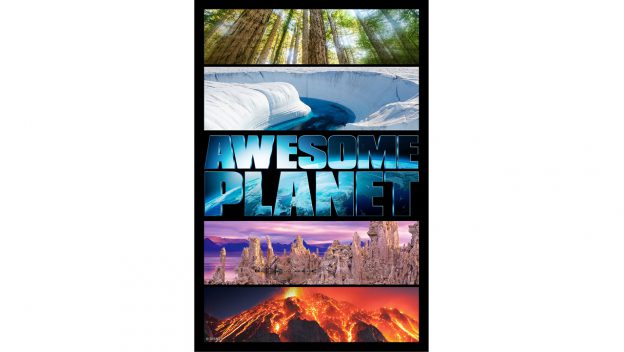 NEW Mary Poppins Attraction Coming to UK Pavilion
World Showcase at Epcot will welcome the first attraction inspired by Mary Poppins in Cherry Tree Lane, which will join the United Kingdom pavilion as an entirely new neighborhood! You will walk down Cherry Tree Lane past Admiral Boom's house, then enter Number 17, home of the Banks family, where your adventure will begin.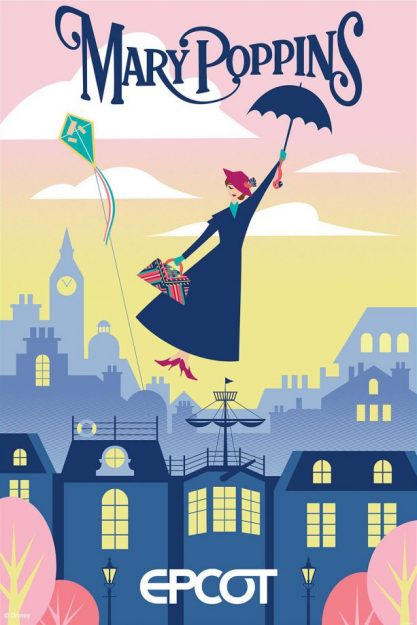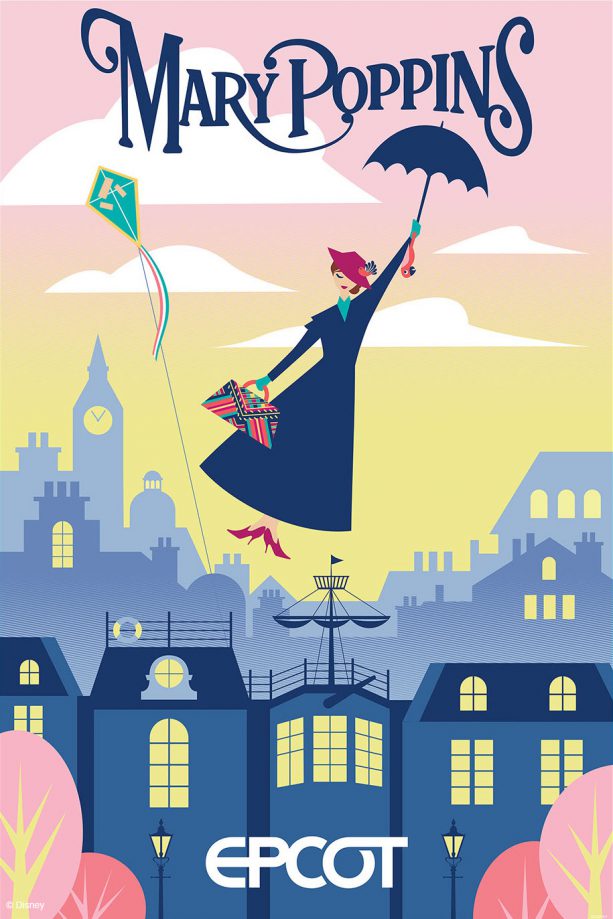 China and Canada Pavilions' Film Update
The film Canada Far and Wide in Circle-Vision 360 will debut in January 2020 in the Canada pavilion with new scenes and a new story.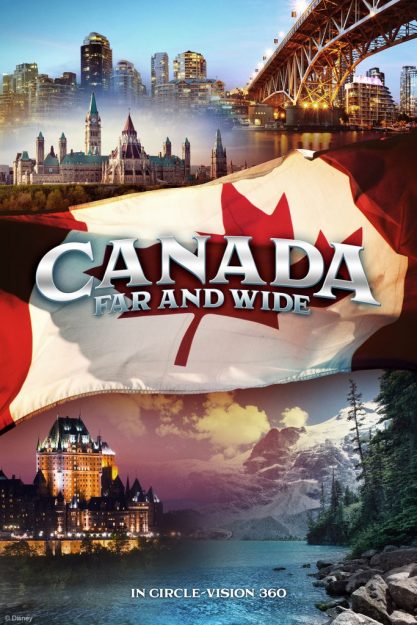 In the China pavilion, Wondrous China will take guests on a journey across China, filmed and presented in a completely seamless 360-degree digital format.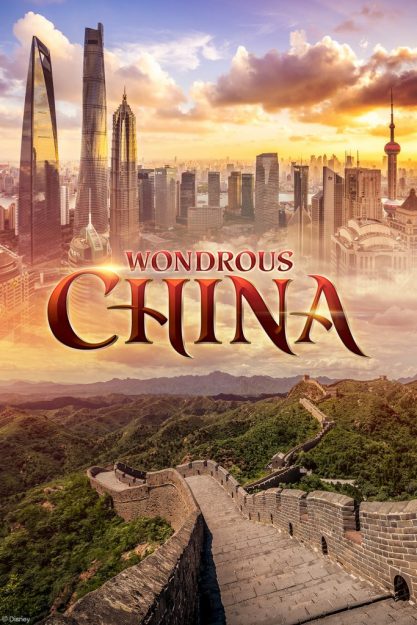 Remy's Ratatouille Adventure Opening Season
Get ready to race around the kitchen with Remy in Epcot's France pavilion in mid-summer 2020.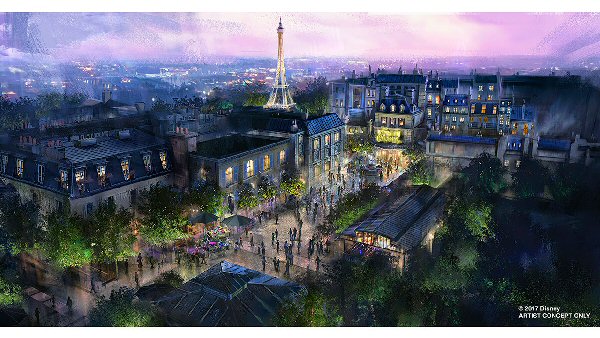 Read AllEars.net latest Remy's Ratatouille Adventure post here:
France's New Creperie Name and Opening Season
More information was shared on the new creperie coming to Epcot's France pavilion. The creperie will be called La Creperie de Paris. The new table-service creperie will open its doors in the Summer of 2020.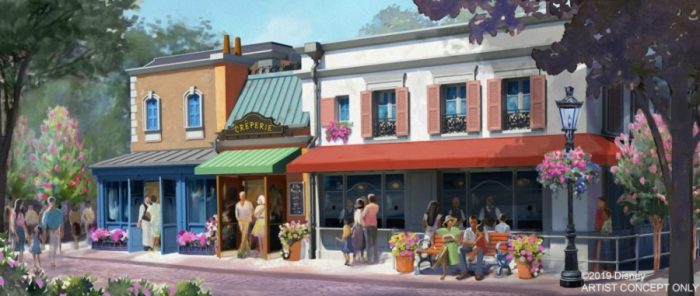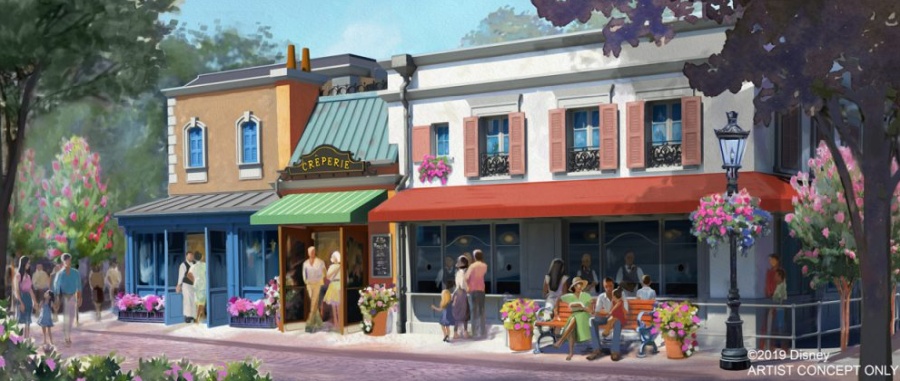 Read AllEars.net latest creperie posts here:
Walt Disney Imagineering presents the Epcot Experience
With so many changes, Disney is opening the Walt Disney Imagineering presents the Epcot Experience in the Odyssey Events Pavilion on October 1, 2019. The experience will include interactive exhibits that showcase some of the work behind the transformation.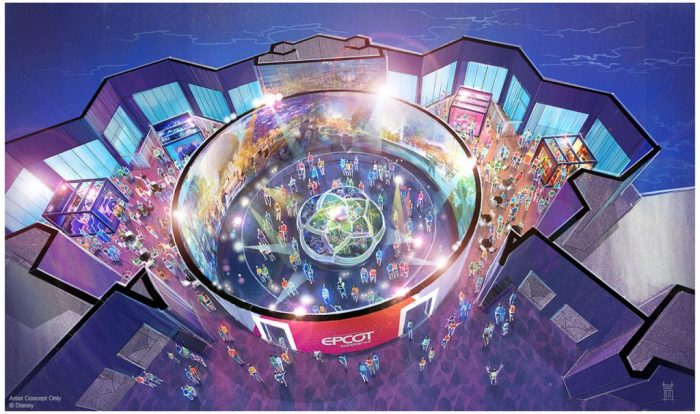 First Look at Hollywood Studios' Mickey & Minnie's Runaway Railway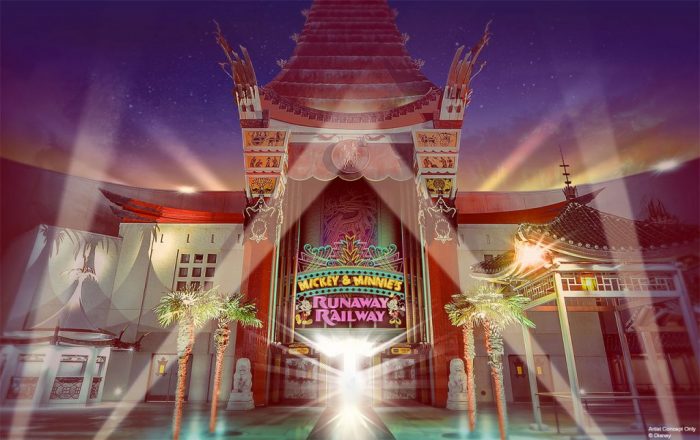 Set to open next year, step in the Chinese Theatre, and find yourself in a magic portal that will take you from the human world directly into the cartoon world for one Goofy adventure aboard Mickey & Minnie's Runaway Railway!  Once in the cartoon world of Mickey and Minnie, you'll board a train with Goofy as the engineer. Then, one magical moment after the next leads you to an out-of-control adventure filled with surprising twists and turns.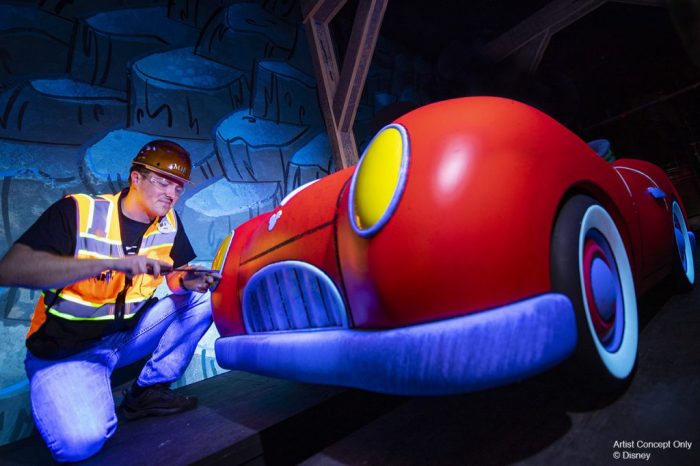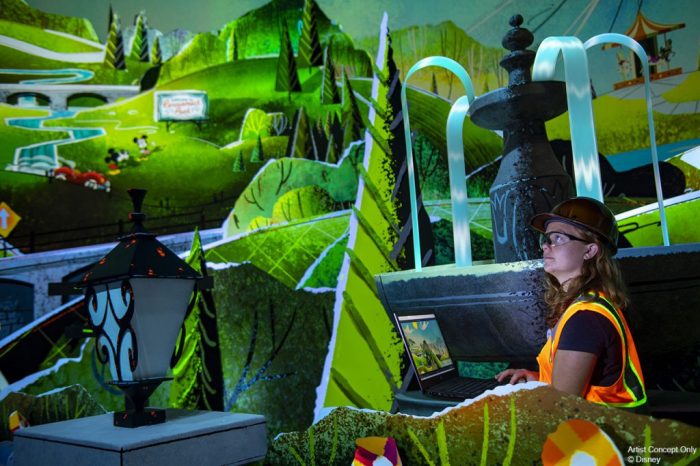 Read AllEars.net latest Mickey & Minnie's Runaway Railway posts here:
More Details Released on Star Wars Resort Hotel
So many details were released on the Star Wars Resort Hotel, including the name. Star Wars: Galactic Starcruiser at Walt Disney World Resort will be a new, first-of-its-kind vacation experience where guests will check-in for a two-night adventure aboard a starship called the Halcyon. Once onboard, guests will interact with characters and become active participants in stories that unfold around them on their galactic journey.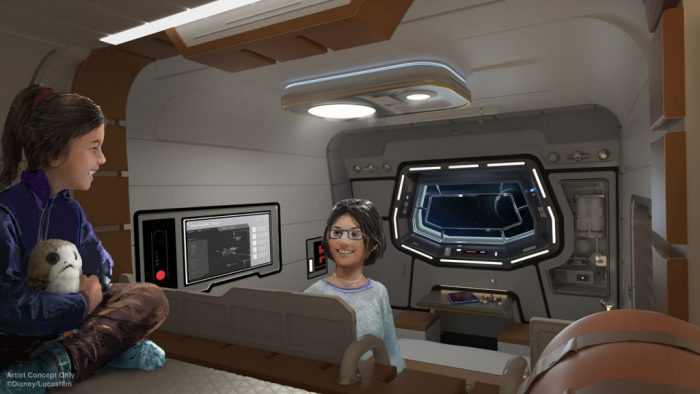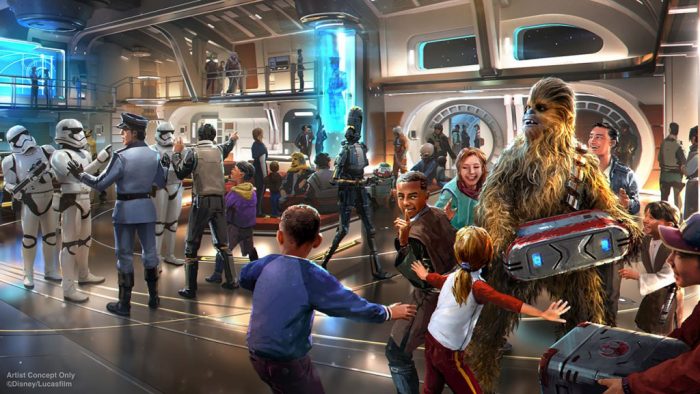 At Star Wars: Galactic Starcruiser, both children and adults will have the opportunity to face off against a training remote while wielding a lightsaber like Luke Skywalker did as he was learning to use The Force.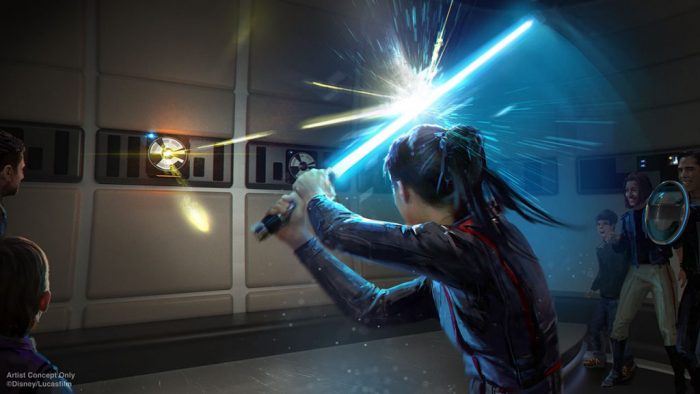 Read AllEars.net latest Star Wars Resort Hotel post here:
New Restaurant Announced for Disney's Reflections Resort!
Disney's Reflections Resort, a future DVC property in the Magic Kingdom Resort Area, will feature a restaurant right out of the Bayou inspired by The Princess and the Frog!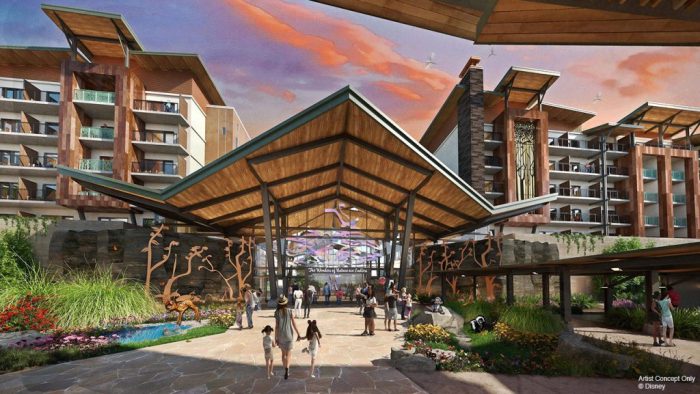 Disney Springs to Welcome Cirque du Soleil Back!
Cirque du Soleil will return to Disney Springs on March 20, 2020 with a brand new show! For the first time, Walt Disney Imagineering and Walt Disney Animation Studios joined forces with Cirque du Soleil to create a show that combines Disney storytelling and heart with Cirque du Soleil's signature artistry. The story is the tale of young girl whose father is a Disney animator. Because of this she has grown up with the characters and her dad finds a way to send her on a journey in the world of Disney Animation!
Previews will begin March 20, 2020, leading up to the world premiere on April 17.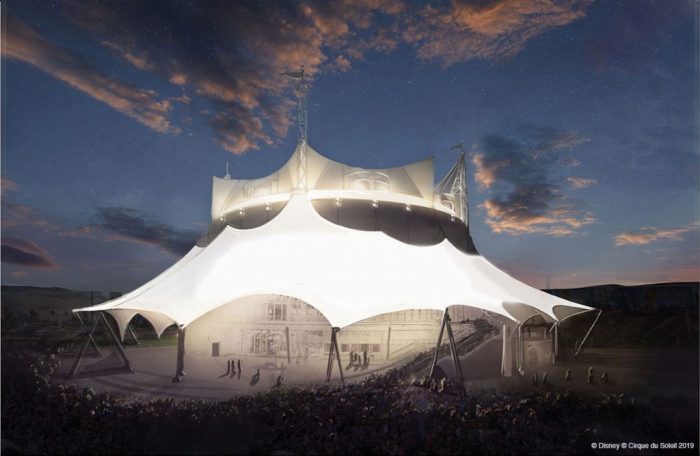 New Digital Vacation Planning Tool Coming to Disney World
Disney Genie will be revolutionary new digital offering debuting in 2020 that will enhance the way you plan for and experience a trip to Walt Disney World Resort.  Disney Genie will make planning easier and more fun by providing customized itineraries geared to princesses, thrill seekers, foodies, families, and more. Guests will even be able to tell Disney Genie what they want to experience, and it will quickly evaluate options to present them with an optimal day.
Disneyland D23 Expo Announcements
New Parade in Disneyland: Magic Happens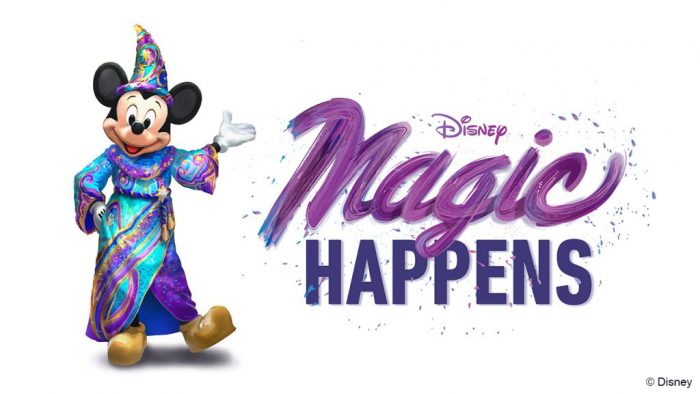 Disneyland will welcome a new daytime parade "Magic Happens" in the Spring of 2020. The parade, led by Mickey Mouse, will include floats featuring Moana, Coco, Sleeping Beauty, and more! The parade will mix classic and new Disney stories together to an energetic, contemporary musical score and a new song produced in partnership with singer-songwriter Todrick Hall.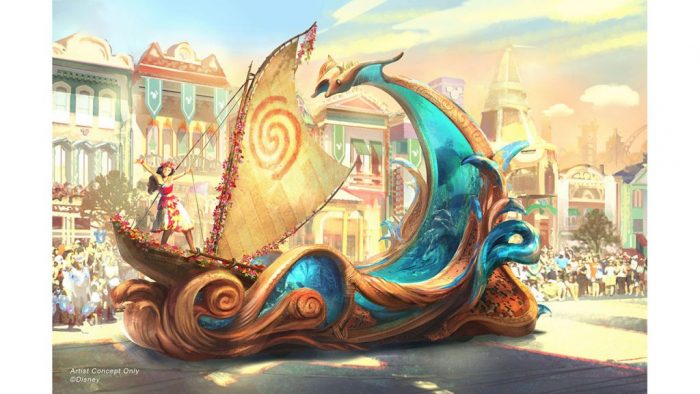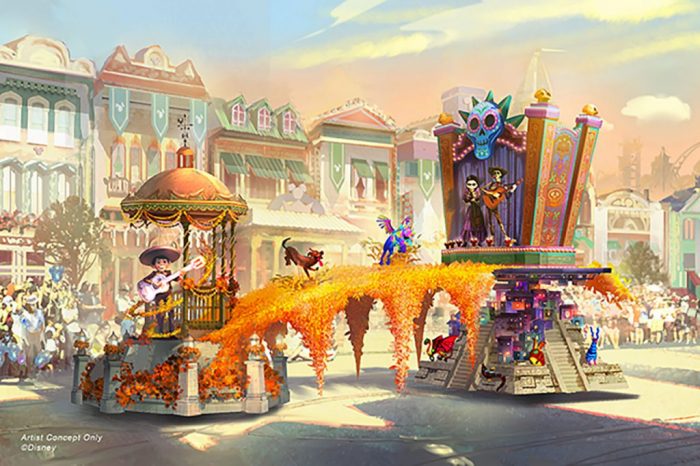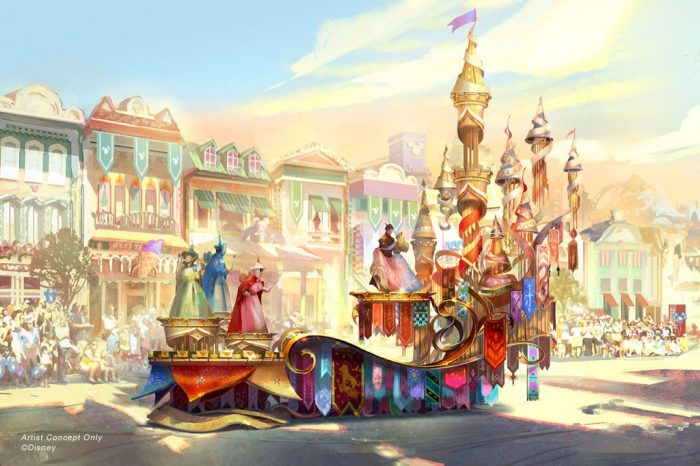 First Look at Disneyland's Mickey & Minnie's Runaway Railway
Mickey & Minnie's Runaway Railway, the first major Mickey-themed ride-through attraction, is coming to Disneyland's Mickey's Toontown in 2022. The ride will be housed in the El CapiTOON Theater, where Mickey and Minnie are premiering their newest short, Perfect Picnic. Before you enter the cinema, you'll experience a special exhibit created by the Toontown Hysterical Society featuring costumes and props from the toon world.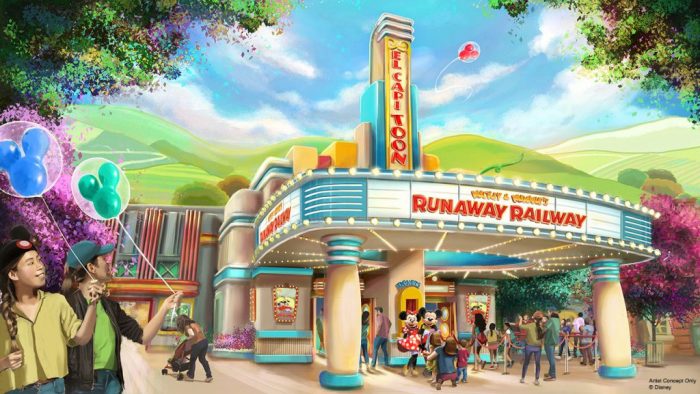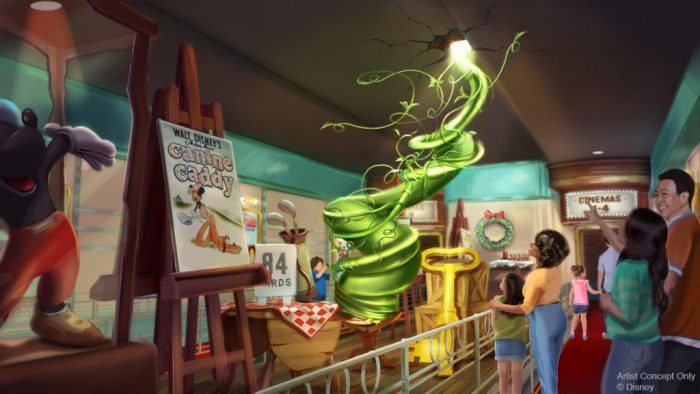 Read AllEars.net latest Mickey & Minnie's Runaway Railway posts here:
Super Hero-Themed Land Updates
We knew Stark Industries was busy in California Adventure, and we learned more about what is coming to the Super Hero-Themed Land, including its name. The new land will be called Avengers Campus.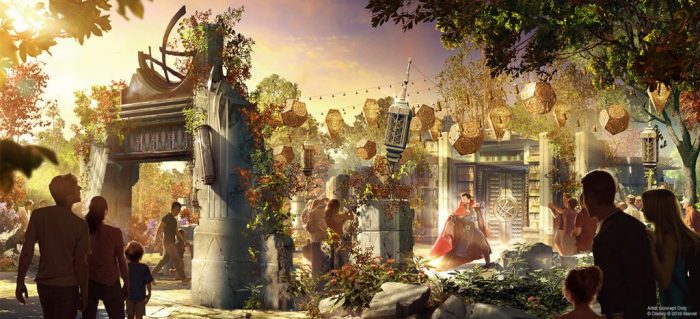 The land will include the Worldwide Engineering Brigade – also known as "WEB" – which will be the first Disney attraction to feature Spider-Man. During an open house at WEB, the inventors invite you for a test drive of their latest invention: the "Web Slinger" vehicle, which allows you to sling webs just like Spider-Man. The attraction will give you a taste of what it's like to have super powers as you help Spider-Man collect Spider-Bots that have run amok.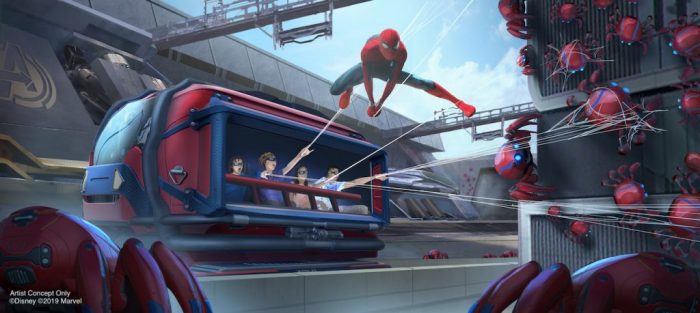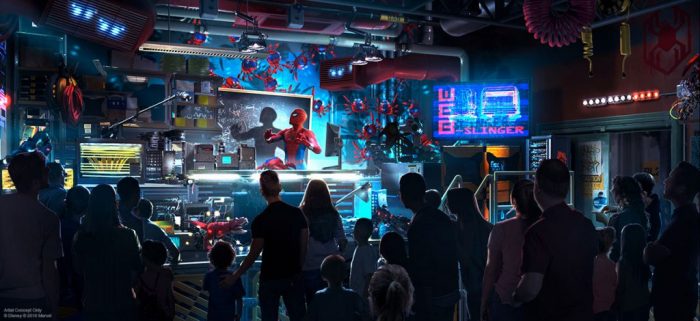 A Pym Test Kitchen Restaurant will be in the land where Pym Technologies is using the latest innovations to grow and shrink food.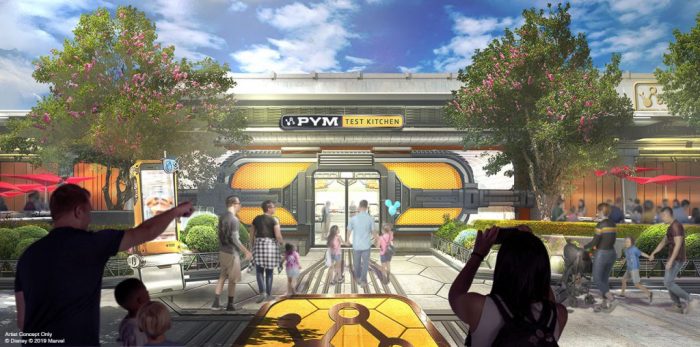 There will be "heroic encounters" throughout the campus, including Black Widow, Ant-Man and The Wasp, Doctor Strange, the Guardians of the Galaxy, Super Heroes from Wakanda and Asgard, and Iron Man. Phase one will open in 2020.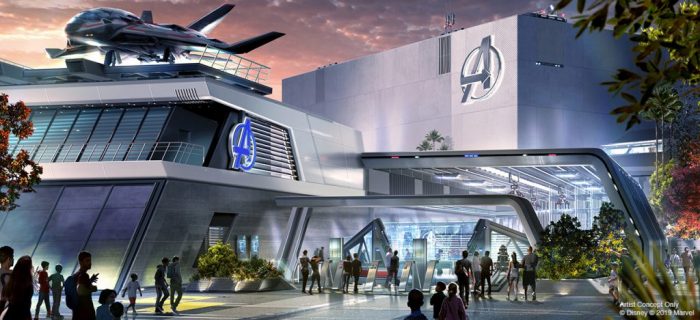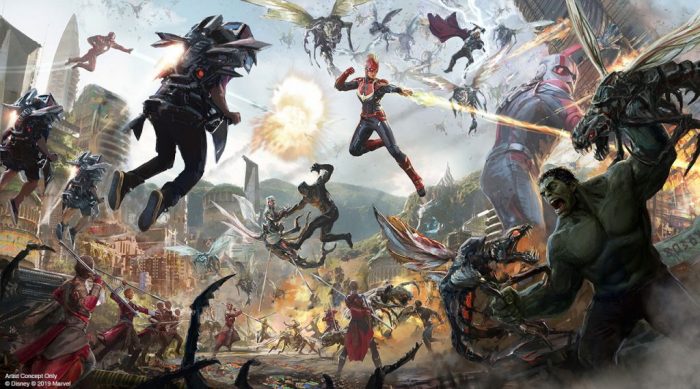 As Super Heroes continue to assemble, one of the iconic buildings in the California campus will be the Avengers Headquarters where you may catch a glimpse of the Avengers along its rooftops. This building, which will open in phase two, will become the future entrance to a brand-new E-Ticket attraction where you will step onboard a Quinjet and fly alongside the Avengers in an adventure to Wakanda and beyond!
Read more about Avengers Campus and see a preview here!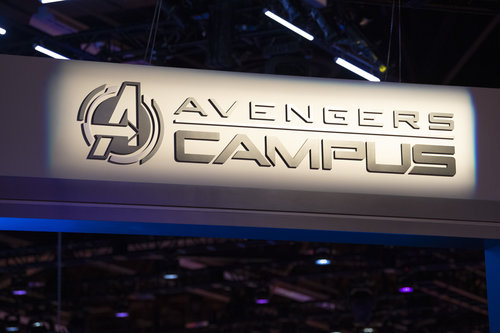 Read AllEars.net latest Super Hero-Themed Land posts here:
Other Disney Announcements
Disney Stores within Target Stores
Target and Disney are coming together to launch of 25 Disney stores within select Target stores nationwide on October 4, with 40 additional locations opening by October 2020. The "shop-in-shop" will feature an enhanced Disney assortment of more than 450 items, including more than 100 products that were previously only available at Disney retail locations.
Whew, so many changes! Which are you looking forward to the most? Let us know your favorites and thoughts in the comments!
Join the AllEars.net Newsletter to stay on top of ALL the breaking Disney News! You'll also get access to AllEars tips, reviews, trivia, and MORE! Click here to Subscribe!

Be sure to follow @allearsnet on Instagram and Twitter!
Check out our YouTube Channel for reviews, news, information and more!
Click below to subscribe to the AllEars® newsletter so you don't miss any of the latest Disney news!