The Walt Disney Studios presentation is one of the hottest tickets at the D23 Expo — for good reason this year! We are bringing you all of the news from the upcoming Disney, Pixar, Lucasfilm, and Marvel films!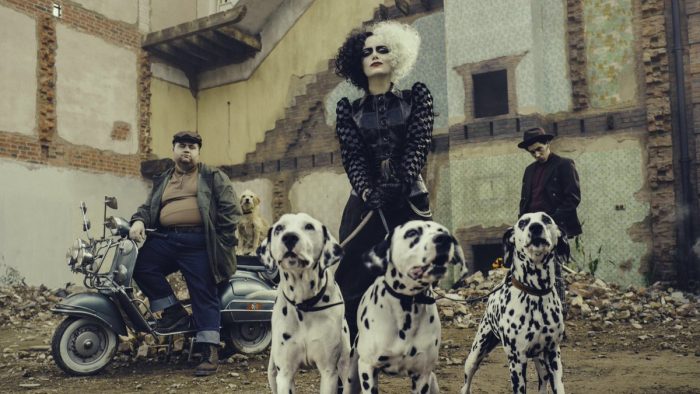 Get your popcorn popped and read on to find out about what's coming in Frozen II, Onward, Star Wars: The Rise of Skywalker, Marvel's Cinematic Universe, and MORE!
New Poster Released for Star Wars: Rise of the Skywalker
The film that is 42 years in the making! Star Wars: The Rise of Skywalker brings the nine-film Star Wars story to a conclusion when it lands in theaters on December 20. Stars Daisy Ridley, Adam Driver, John Boyega, Oscar Isaac, Lupita Nyong'o, Domhnall Gleeson, Kelly Marie Tran, Joonas Suotamo, and Billie Lourd are returning to the film. Expect to see Mark Hamill, Anthony Daniels, and Billy Dee Williams again as they appear in the roles of Luke Skywalker, C-3PO, and Lando Calrissian respectively. By using previously unused footage from Star Wars: The Force Awakens Carrie Fisher, who passed away in 2016, will also appear in the film.
A behind the scenes featurette was played at the Expo — look for the featurette to be released to the public on Monday, August 26.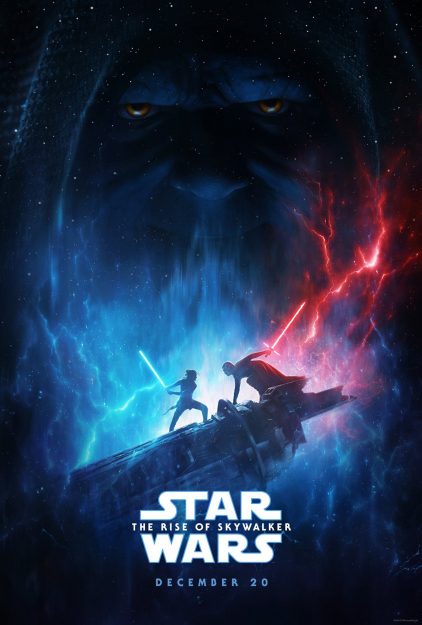 Marvel Cinematic Universe Updates
Marvel already shared the news of their Phase 4 films and Disney+ series at San Diego ComicCon. Phase 5 is to remain a well-kept secret for now. Learn more about Marvel's just announced Disney+ series She Hulk, Ms. Marvel, and Moon Knight here.
Marvel Studios Confirms Black Panther II and Announces Release Date
Black Panther will return to theaters in Black Panther II on May 6, 2022. Marvel Studios' Kevin Feige confirmed Ryan Coogler is returning to work on the film. Both Feige and Coogler were on hand to make the release date announcement.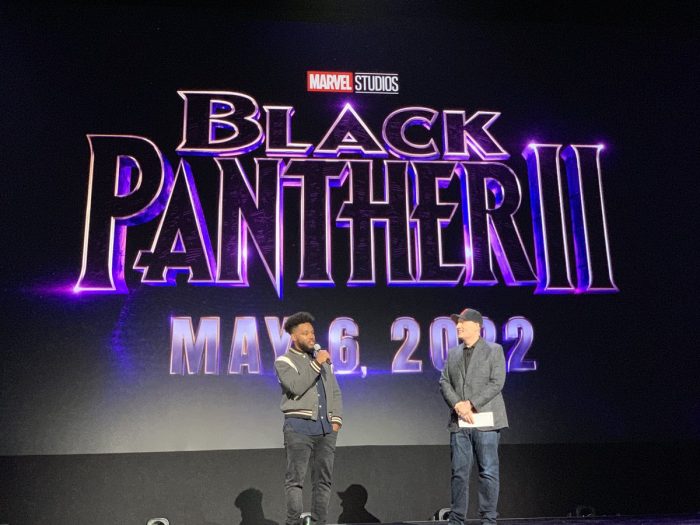 Marvel Studios The Eternals Cast and Costumes Introduced
The cast for Marvel Studios The Eternals made their D23 Expo debut, and this was the first time we have seen the costumes for the super heroes. Several new cast members were announced including Gemma Chan as Sersi, Barry Keoghan Druig, and Game of Thrones' Kit Harington. Harrington will play a non-Eternal member of the cast. The Eternals will hit theaters on November 6, 2020.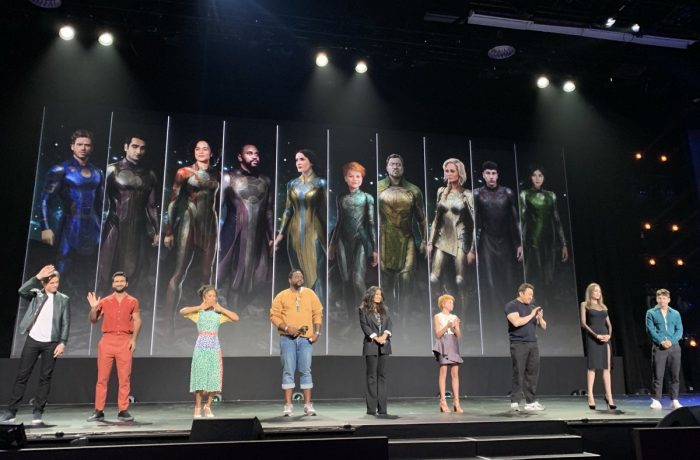 Disney Studios' Maleficent: Mistress of Evil Artwork Released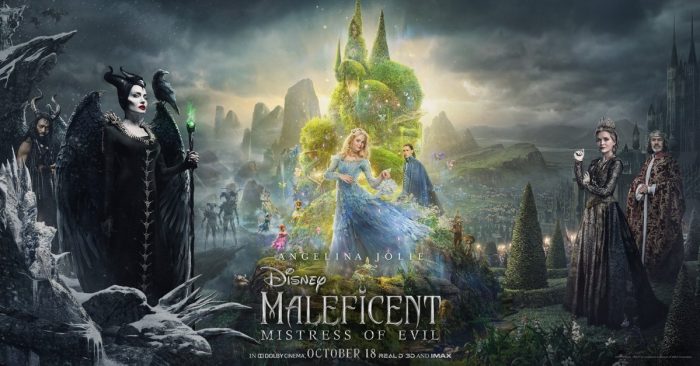 New art was introduced for Maleficent Mistress of Evil. Angelina Jolie made her second appearance on the D23 Expo stage, her first with The Eternals cast, along with co-stars Elle Fanning, Michelle Pfeiffer, and Chiwetel Ejiofor to introduce the art. Maleficent Mistress of Evil lands in theaters on October 18.
In the film, Maleficent and Aurora begin to question the family ties that bind them as they are pulled in different directions by Aurora's upcoming wedding, unexpected allies, and new dark forces at play. Aurora's marriage to Prince Phillip is cause for celebration—however, Prince Phillip's mother, Queen Ingrith, portrayed by Michelle Pfeiffer, challenges Maleficent's role as Aurora's mother figure. Chiwetel Ejiofor stars as Connal, one of the leaders of the dark fey who becomes Maleficent's ally.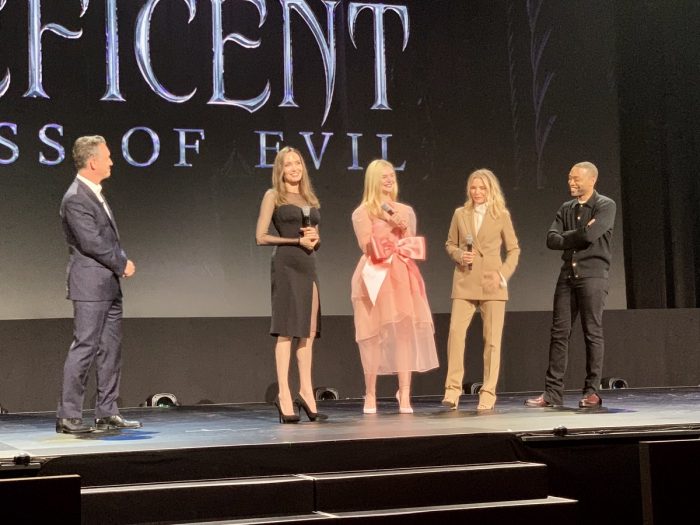 The Jungle Cruise Cast
The Jungle Cruise's stars The Rock and Emily Blunt shared some footage from their film that brings this park attraction to the big screen. In the film The Rock is a boat skipper who takes Blunt's character and her brother, played by Jack Whitehall, on a mission to find a tree with healing powers.  This being the Jungle Cruise we are sure the group meets some adventure and mayhem along the way. The Jungle Cruise sails into theaters on July 24, 2020.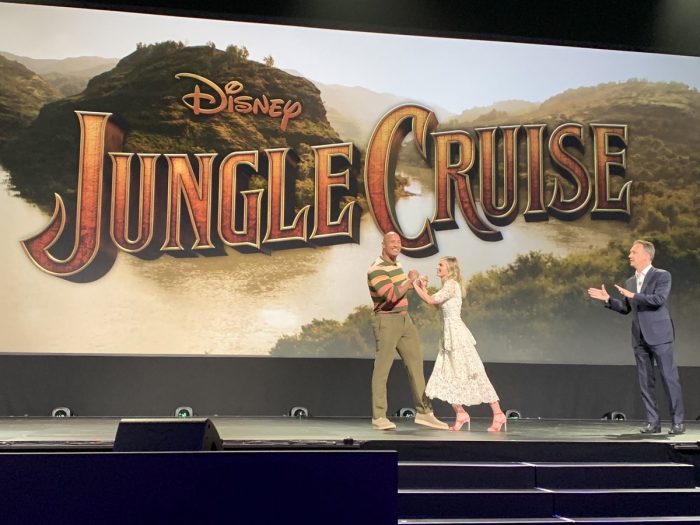 Live-Action Mulan
Fans were treated to an extended, almost five-minute long, first-look at the new live-action Mulan courtesy of the film's director Niki Caro. Look for Mulan in theaters on March 27, 2020.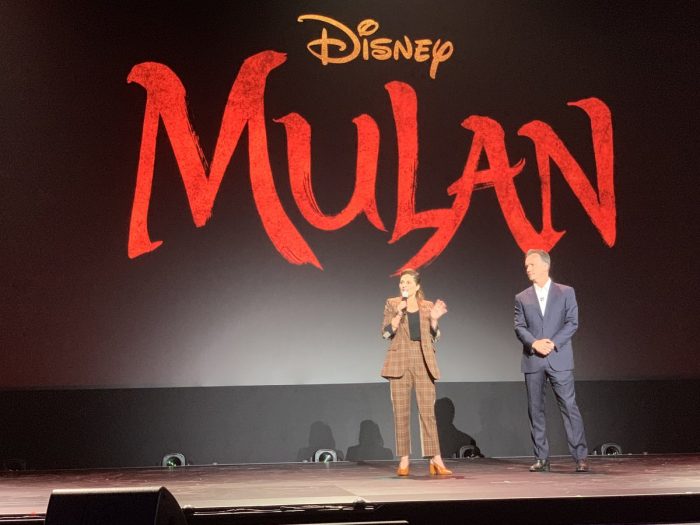 First-Look at Cast of Live-Action Cruella
Fans got to see a first-look at Emma Stone as Cruella DeVil in the live-action film about this popular villain. The film, currently in production, will be set in the 1970s and serve as a prequel that dives into Cruella's life more. The film, also starring Emma Thompson, Paul Walter Hauser, and Joel Fry, comes to theaters May 28, 2021 (delayed from the original release date of December 23, 2020).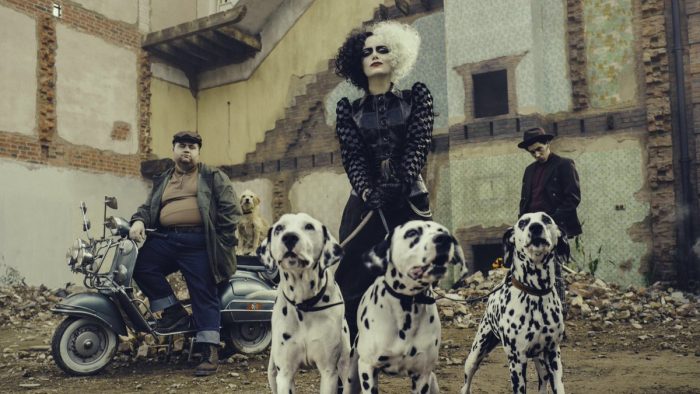 Concept Art Released and Cast of Pixar's Soul Announced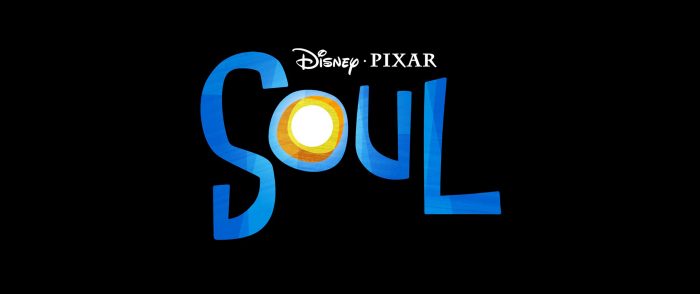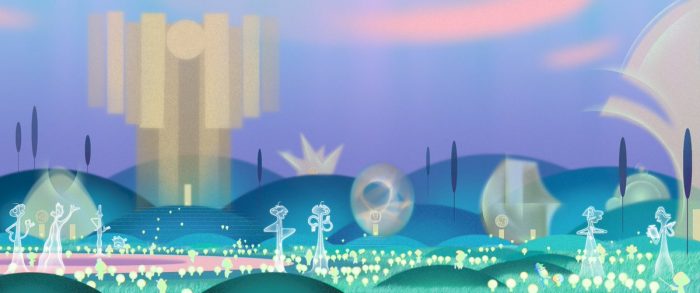 Before today, we did not know much about Pixar's Soul, hitting theaters on June 19, 2020. Now, we know Jamie Foxx and Tina Fey will lead the cast of Soul. Foxx will voice Joe Gardner and Fey will voice 22.  Other cast members will be Questlove, Phylicia Rashad, and Daveed Diggs. The film will feature new music from Jon Batiste with an original score from Trent Reznor and Atticus Ross.
In the film, Foxx plays a  music teacher whose passion is jazz– but one day he takes a wrong step — and his soul leaves his body and travels from New York City to the never-before-seen cosmic realms and "The You Seminar," the fantastical place where we all discover our unique personalities. 22, a soul-in-training has an unexpected encounter with Joe when he finds his way to "The You Seminar". Together, the two are going to find a way to get Joe back to Earth, making him think again about what it truly means to have soul.
New concept art for the film and characters was shared at the presentation.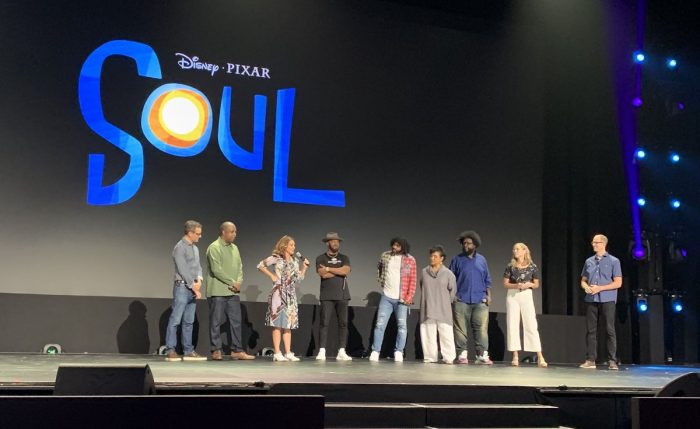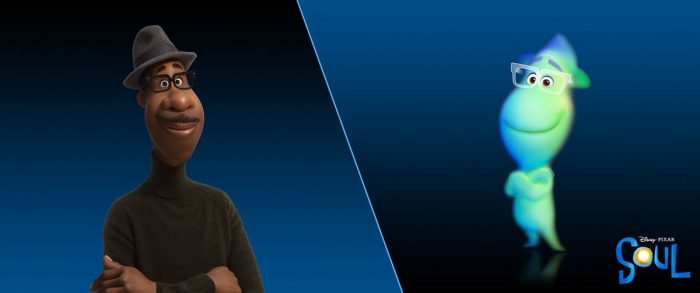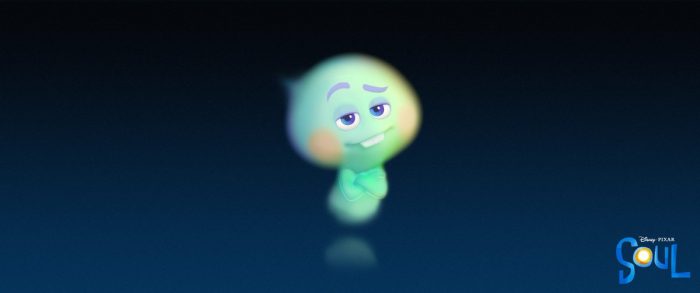 Pixar's Onward Releases Poster and D23 Exclusive Art Work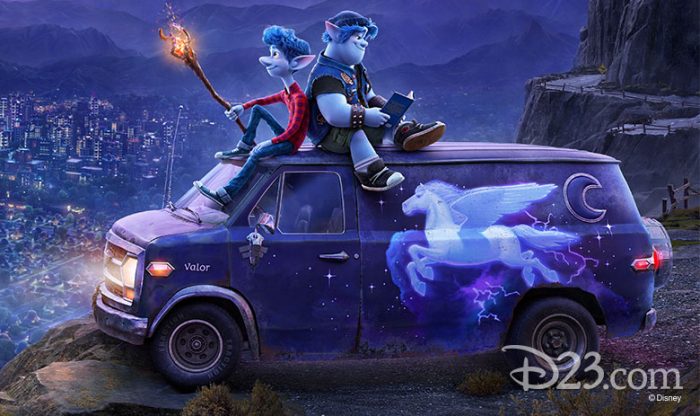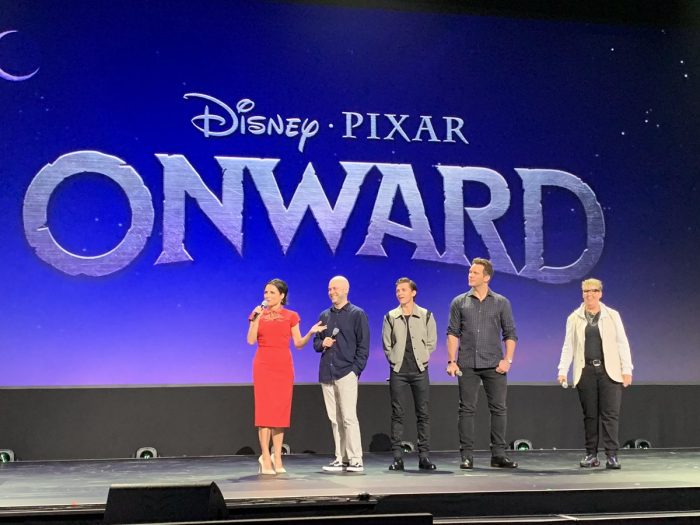 Chris Pratt and Tom Holland team up as brothers with Julia Louis-Dreyfus as their mother in Pixar's Onward driving into theaters on March 6, 2019. In the film, brothers, Ian and Barley Lightfoot, embark on a quest to discover if there is still a little magic left in the world. Set in a modern fantasy world, Disney and Pixar's Onward is inspired by the director's personal experiences with his brother. The cast was on hand to introduce a new poster and exclusive art from the movie.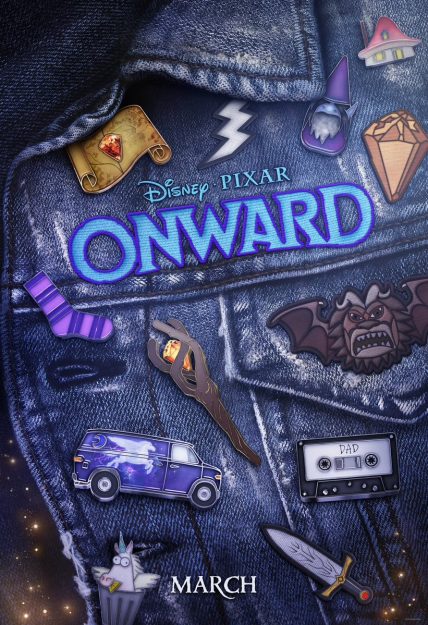 Raya and the Last Dragon Announced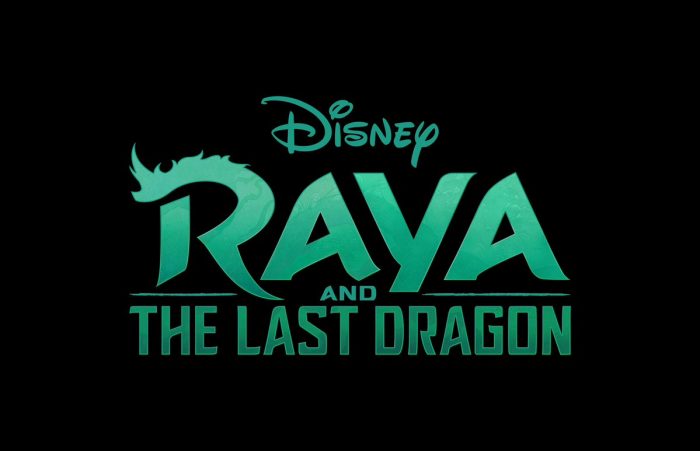 A new film was announced, Disney's Raya and the Last Dragon. The film will star Cassandra Steele as Raya and Awkwafina as Sisu, the Last Dragon. Raya, a lone warrior from the fantasy kingdom of Kumandra teams up with a crew of misfits in her quest to find the Last Dragon, Sisu, and bring light and unity back to their world. The film explores themes of community and hope, and is inspired by the cultures of Southeast Asia.
Check out all-new concept art, and see the film in theaters November 25, 2020. Steele and Awkwafina joined film makers on the Expo stage to announce the new film.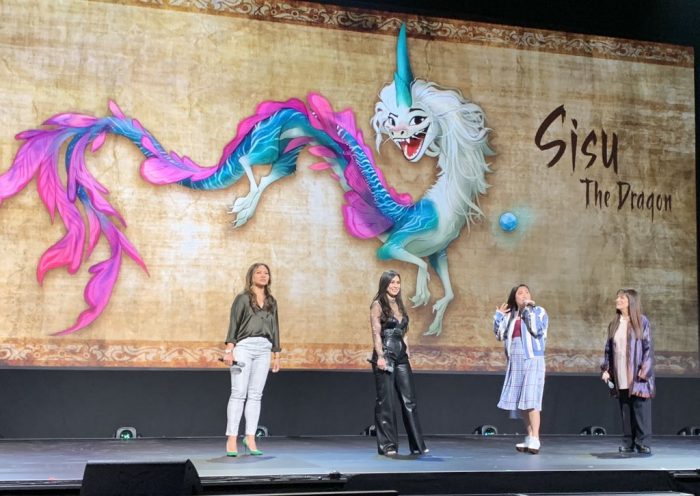 New Cast Announced and New Poster Released for Frozen II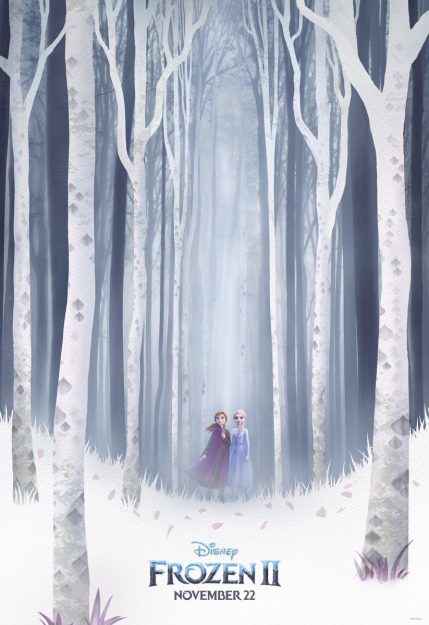 Frozen II, coming to theaters on November 22, released a new poster. As expected, not too much was shared, but we learned Sterling K. Brown is joining the cast as Lieutenant Matthias and Evan Rachel Wood as Queen Iduna, both were welcomed to the Expo stage to introduce their characters.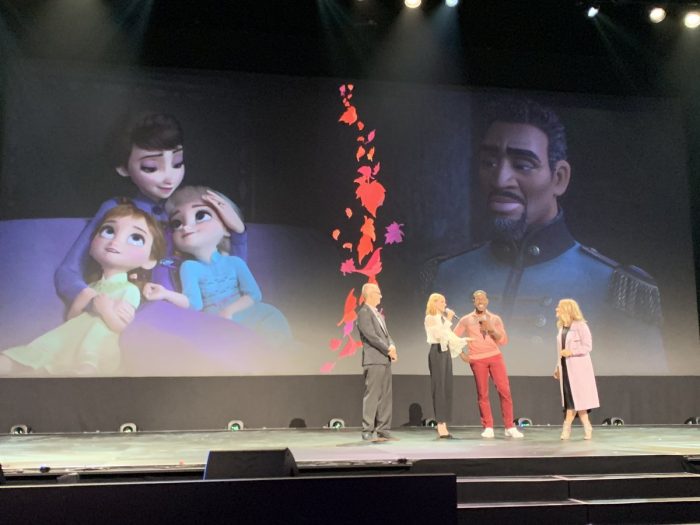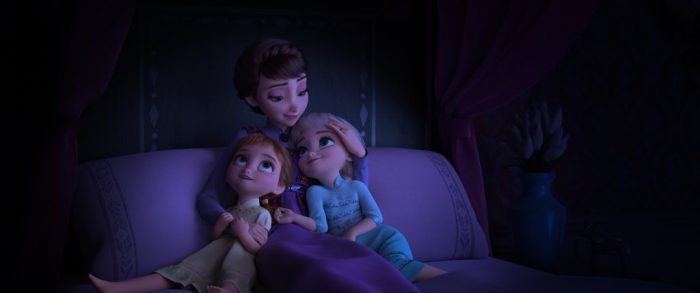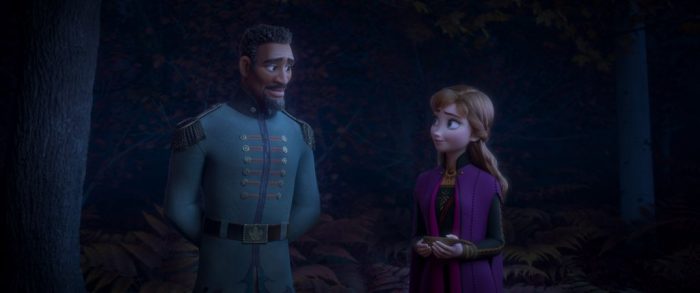 Stars Idina Menzel, Kristen Bell, Josh Gad, and Jonathan Groff closed out today's presentations with a performance from Frozen II.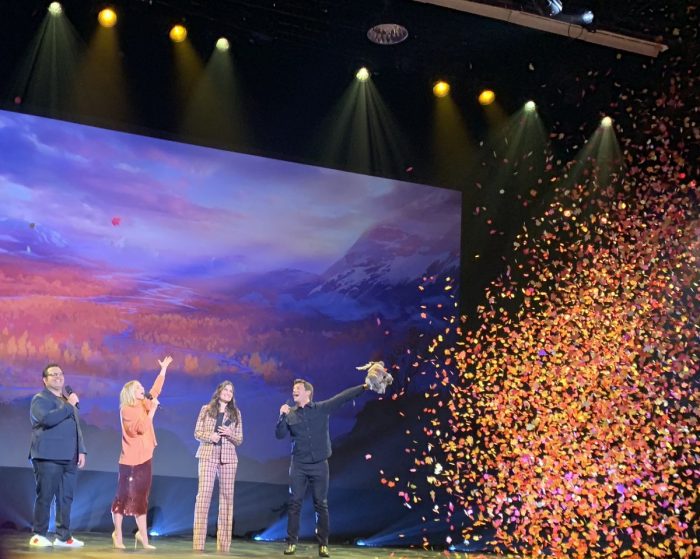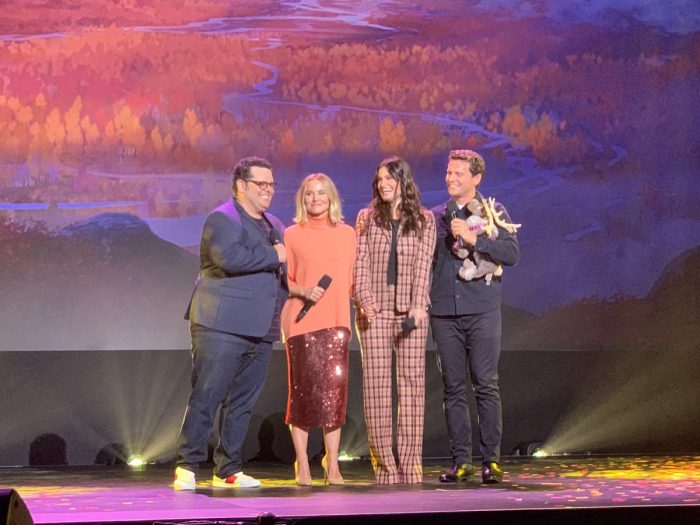 Which films are you looking forward to seeing? Share your favorites in the comments!
Be sure to follow @allearsnet on Instagram and Twitter!
Check out our YouTube Channel for reviews, news, information and more!
Click below to subscribe to the AllEars® newsletter so you don't miss any of the latest Disney news!