If you're a newbie to the whole theme parks scene, you might be wondering what's the big deal with Disney anyway? Why do people spend so much money visiting the same Disney Parks over and over again? It seems like folks just can't get enough of it! Hey, we totally get it: not all of us were raised on Disney magic!
That's why we're about to peel back the many layers of just what makes Disney Parks so special.
Technology
Disney's use of the latest cutting-edge technology is truly unrivaled in the theme park biz. From its newest rides and attractions (we're looking at you, Flight of Passage!) to its nightly projection shows and fireworks, you'll almost certainly see something you've never seen before at Disney!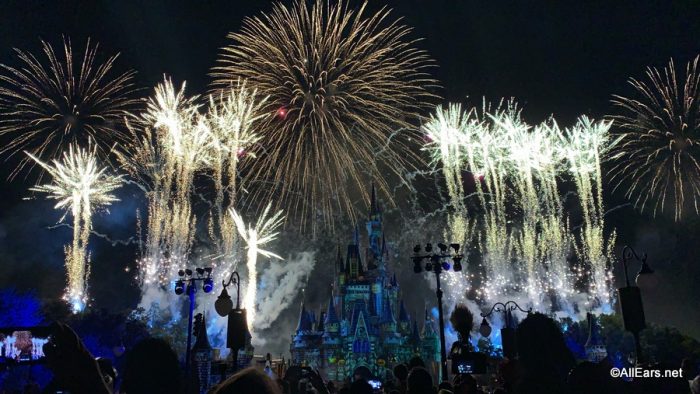 And Walt Disney World has also totally revolutionized the theme park experience with its use of MagicBands. These handy-dandy wristbands contain RFID (Radio Frequency Identification) technology and serve as your Park tickets, FastPasses, Resort room key, credit card– the list goes on and on! We can't imagine going to Disney World without 'em — they're that fabulous!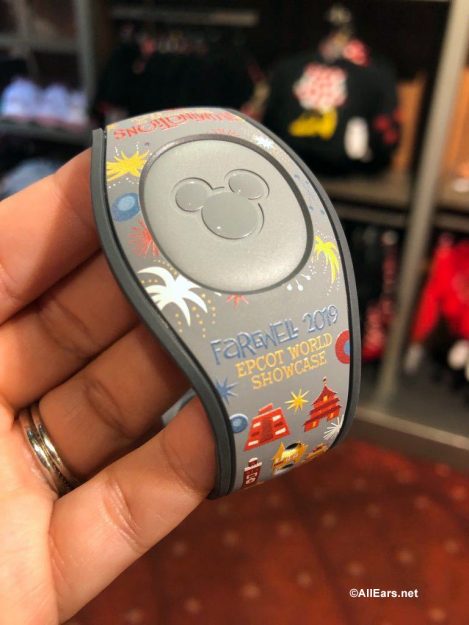 Transportation
Walt Disney World features its own super-efficient free transit system. It's so effective, in fact, that you'll notice little congestion (though moderate-length waits aren't unheard of…). We don't know about you, but not being stuck in traffic and not having to worry about driving or the cost and hassle of parking definitely helps put us in the vacation mindset! Our only worry is which mode of transportation to use: boat, bus, Minnie Van, monorail or the new Disney Skyliner coming soon!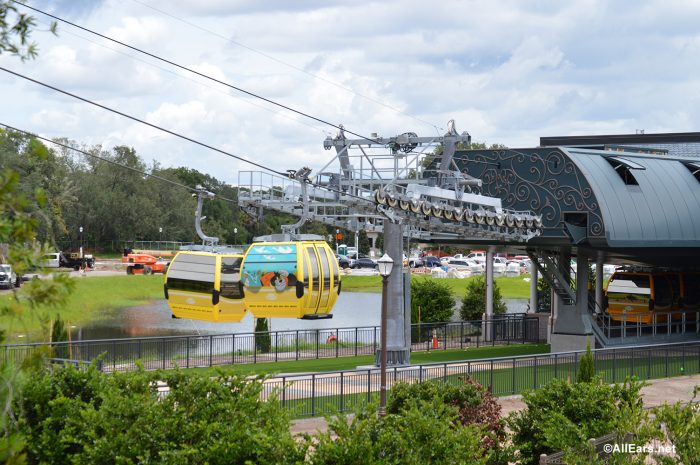 Food, glorious food!
If you've spent any time on social media or the internet in this decade, then you know how fanatical Disney is about food. Not only do they try to cater to a wide array of palettes and dietary needs, but Disney eats are often far more fresh, diverse and imaginative than your typical theme park fare.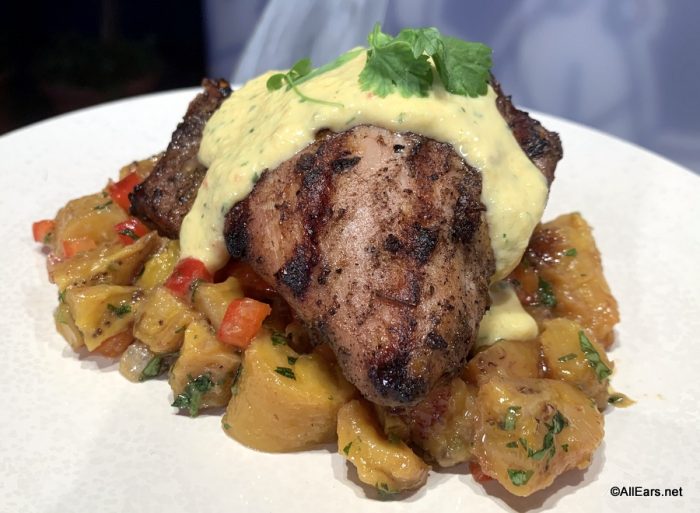 And did we mention the food usually tastes as good as it looks? That's because Disney's culinary team sets a REALLY high standard, and they're constantly updating menus. They even boast several secret menus you have to be in-the-know to ask for! You just never know what new treats you'll discover on your next trip!
The Disney Resorts
Your adventure doesn't end once you leave the theme parks for the night– not by a stretch! The story continues at whichever gorgeous or super fun Disney resort you've chosen to stay at! There are over two dozen properties at Walt Disney World and three resorts at Disneyland from which to choose. While they vary in price, whichever one you go with will have Disney's signature charm and attention to detail!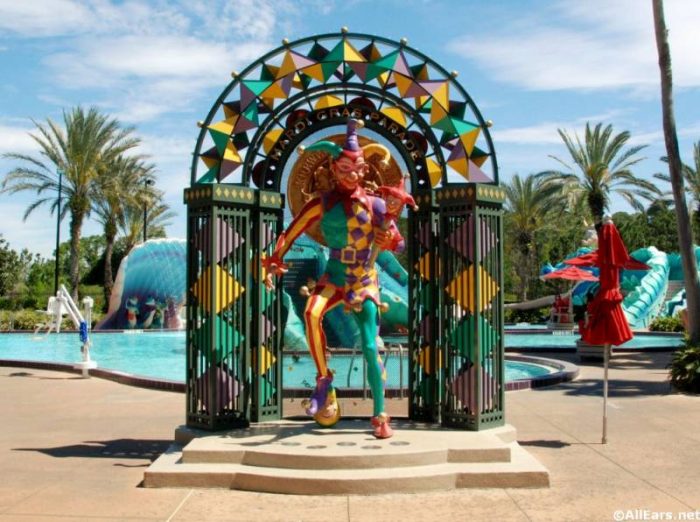 A colorful cast of characters
That's right– Disney employees are referred to as cast members, and  that's because they play one of the most important roles at Disney theme parks: ensuring your happiness! We're often blown away by these dedicated, hardworking individuals who make our time at Disney all the more enjoyable.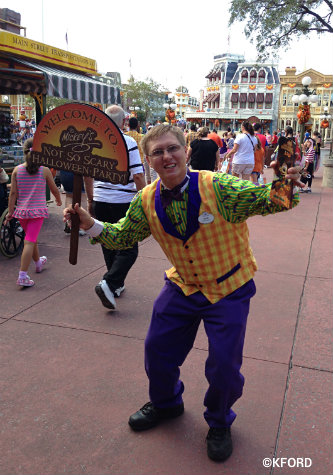 They'll stop to congratulate you if you're wearing an "I'm Celebrating" button and have even been known to throw in a complimentary dessert or glass of champagne in salute of your special occasion! Having a rough time? Cast members know how to bring back the magic in large and small ways. 
Theming– after all, it's a THEME park!
Perhaps the one thing that stands out the most for everyone who adores Disney is (you guessed it) the theming! It's hard to really describe the level and attention to detail that Disney puts into everything it does! There are so many references and subtle nuances everywhere you turn; the visual stimulation is OFF.  THE. CHARTS!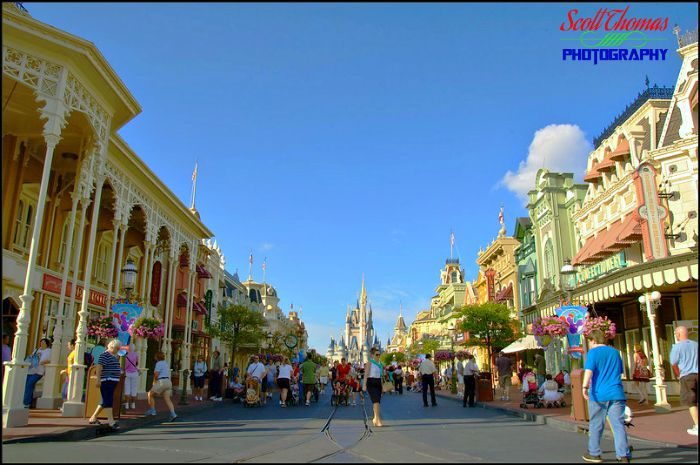 If you're not sure what we're talking about, next time you're waiting in line for an attraction — be it the new Millennium Falcon: Smuggler's Run, Peter Pan, Slinky Dog Dash, or Big Thunder Railroad — take a look around! Many rides have queues that include pre-story for and references to the ride! Disney even themes some of its restrooms (hello, Tangled toilets!)! You can't escape the immersive storytelling of the Disney theme parks when you're in 'em — and that's just the way we like it!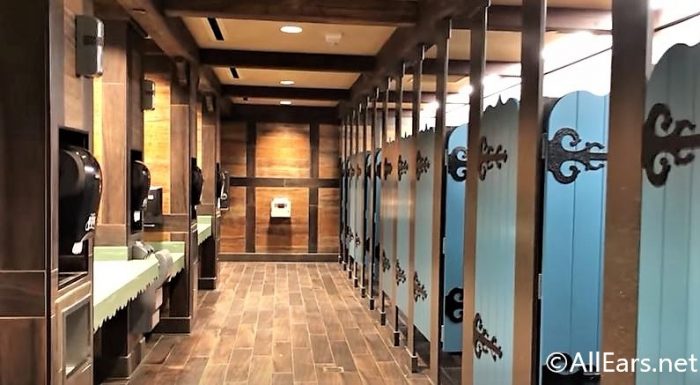 Disney has really raised our expectations when it comes to theme parks! And while there are certainly competitors out there, to us nothing beats meeting our favorite Disney characters or the warmth of nostalgia we feel each time we stroll down Main Street! So whether your love of Disney began as a child or wasn't discovered until later in life, it doesn't matter! Disney theme parks continue to break the mold and make magic for kids of all ages!
What's your favorite aspect of the Disney Parks? Let us know in the comments!
If you're looking for more AllEars.net content, visit our YouTube channel for news, reviews, previews and much more!
Want to read more of our writers' takes on all things Disney? Take a look at these recent posts: