If you've ever been to the Japan Pavilion in EPCOT, you probably know the Mitsukoshi store there.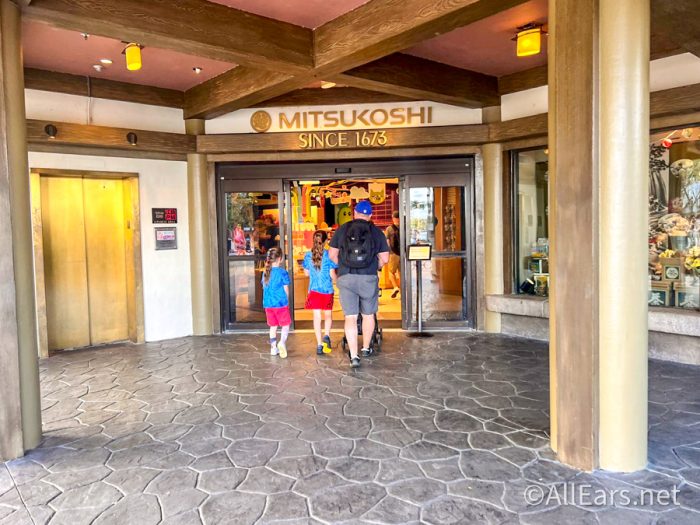 Inside this store, you can find a very wide variety of items from Japan. It's a large store that you can spend a lot of time looking at many souvenirs. You can find tea sets, sake ups, and some things like shrimp chips.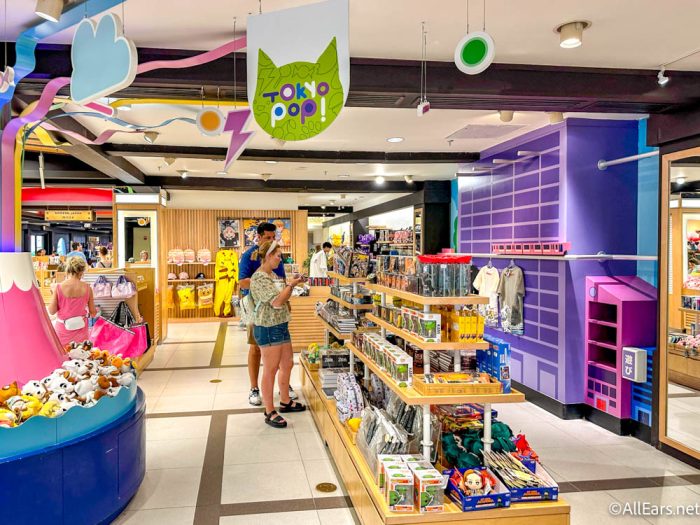 We sent our cat-loving reporter to Mitsukoshi to see what kinds of things she could find (you'll understand how that detail is important later on). She came out with 15 items that you've gotta go see at Mitsukoshi!
Pikachu Costume
The first thing she found was this cool Pikachu costume!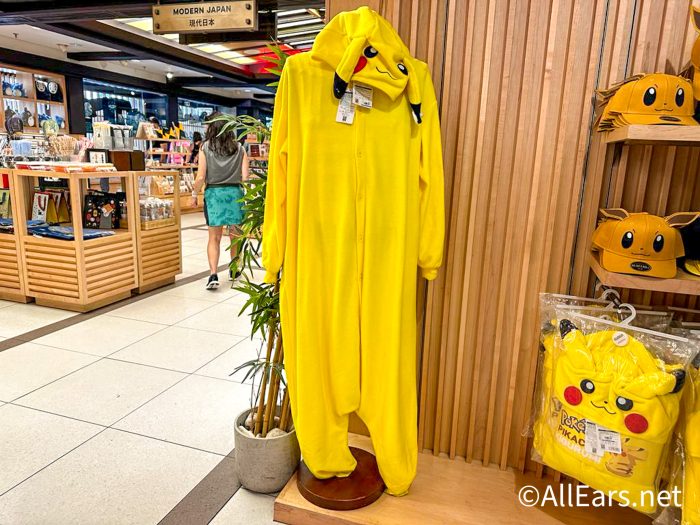 This Pikachu costume looks so comfy. You could wear it around your house or for your Halloween costume!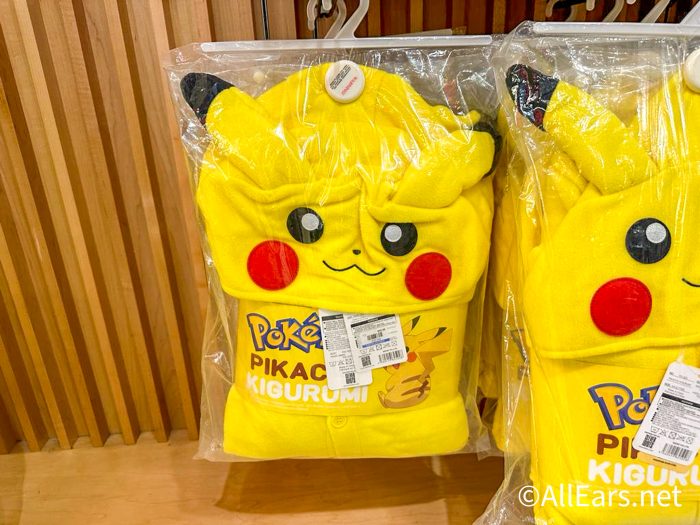 You can grab this Pikachu costume for $99.95 inside the store!
Eevee Costume
She also found an Eevee costume!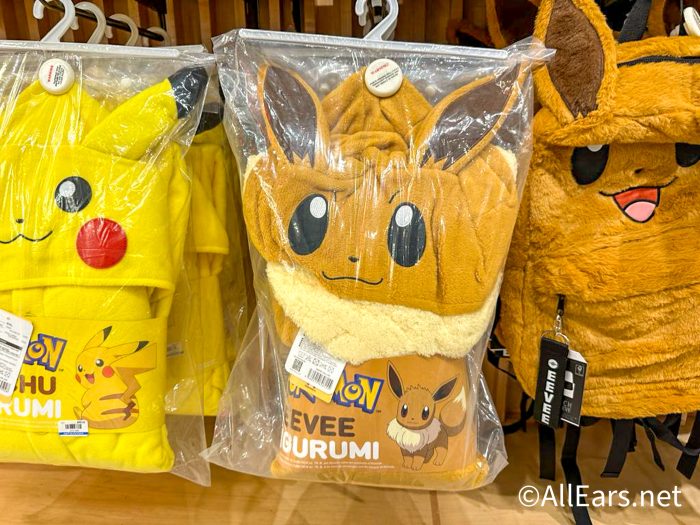 You and a friend could dress up as your favorite Pokémon characters and go trick-or-treating!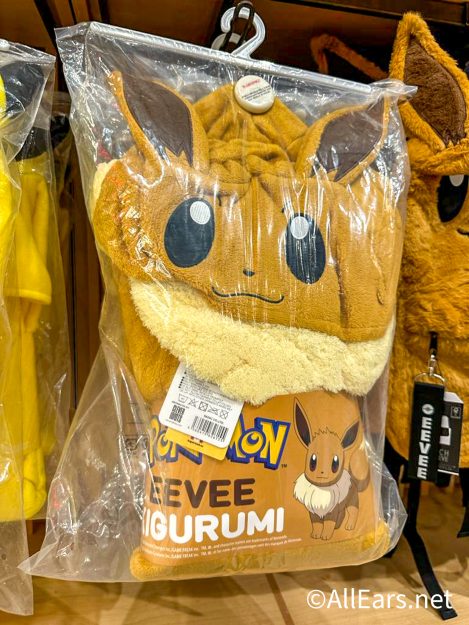 The Eevee costume is $104.95.
Cat Bunny Ears
So now is the part where you might understand the importance of our reporter-loving cats. She found a lot of different cat items for sale in Mitsukoshi, starting with these bunny ears for your cat!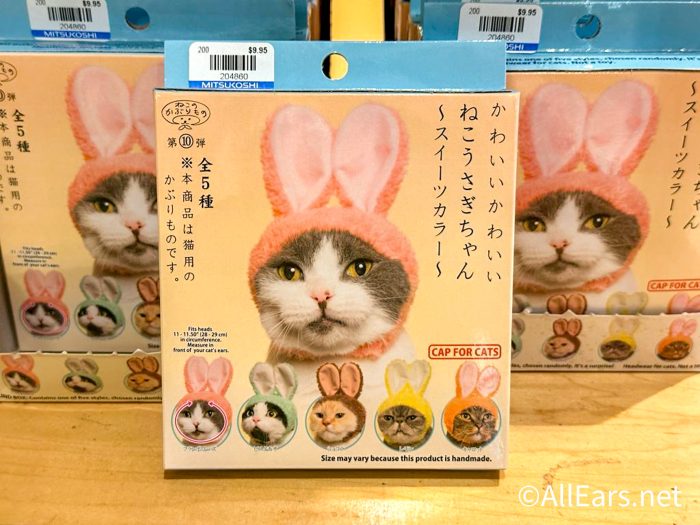 We're not sure if the cat loves that its ears are warm or if it's upset it's not chasing a bunny. Either way, these ears are quite adorable on the cat! You can get your cat a pair for $9.95!
Sushi Cat Figures
No, these are not to roll your cat up in a sushi costume. These are small cats in sushi key chains!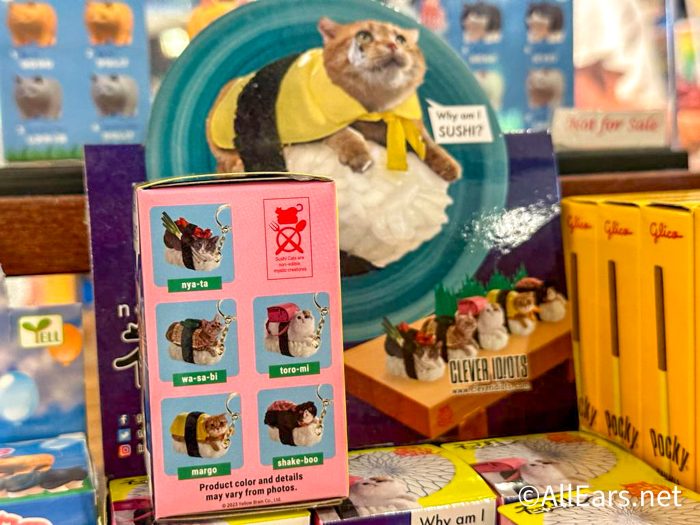 No cats were harmed to make these cat sushi figures. But if you love sushi and you love cats, these might make the perfect key chain for you! You can get them for $9.95.
Sushi Master Hat (With Cats)
She also found a hat for the sushi/cat lovers out there!
It's a really cute hat that features two cats making sushi rolls. You would look pretty adorable in this cat hat! The hat is $19.95.
Cat Tea Set
Having a tea set is a fun way to have friends over for afternoon tea. It can made even cuter with this cat tea set!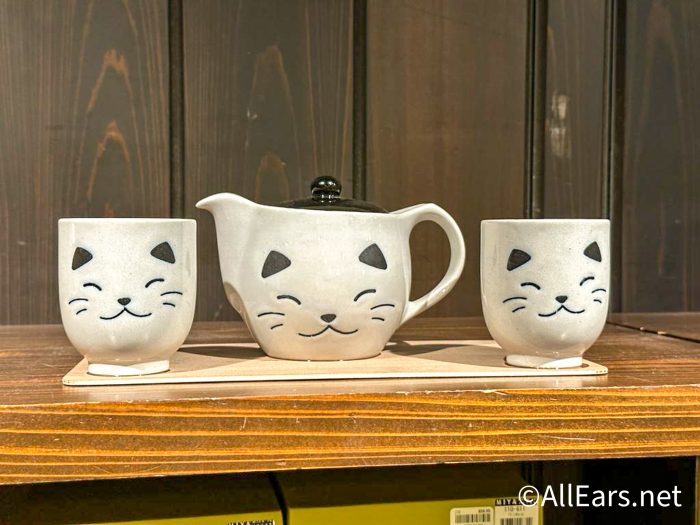 Their little faces are just so cute! We would love to have our tea in those cups. We wouldn't be able to be anything but happy while looking at those cat faces. The tea set is $59.95.
Cat Soy Sauce Dish
This is the last cat item on our list. But it is really cute!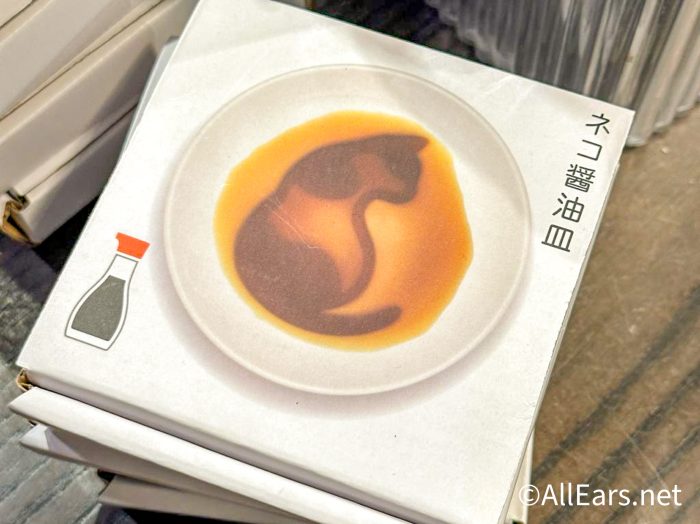 It's a pretty white dish with a cat shadow in the middle. This would make dunking our dumplings or sushi in soy sauce that much more fun! The cat soy sauce dish is $8.95.
Super Mario Bros. Mug
This isn't just any mug, this is a heat change mug! It changes from a night scene to a day scene from the original Super Mario Brothers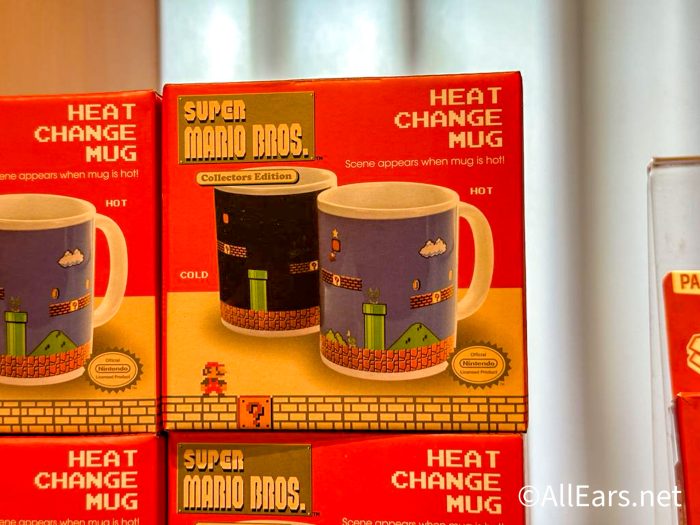 Any Super Mario Bros. or Nintendo lovers would love this mug! It's $17.95 at Mitsukoshi.
Soy Sauce Funko Pop!
Funko Pop! collectors and lovers of soy sauce, this item is for you! It's a  Kikkoman bottle of soy sauce complete with a face, arms, legs, soy sauce bowl, and chopsticks.
It's actually pretty cute; we would add it to our Funko Pop! collection. You can buy this soy sauce for $16.95.
Cup of Noodles Bag
Mitsukoshi has a collection of bags themed and shaped like the Cup of Noodles brand ramen soup!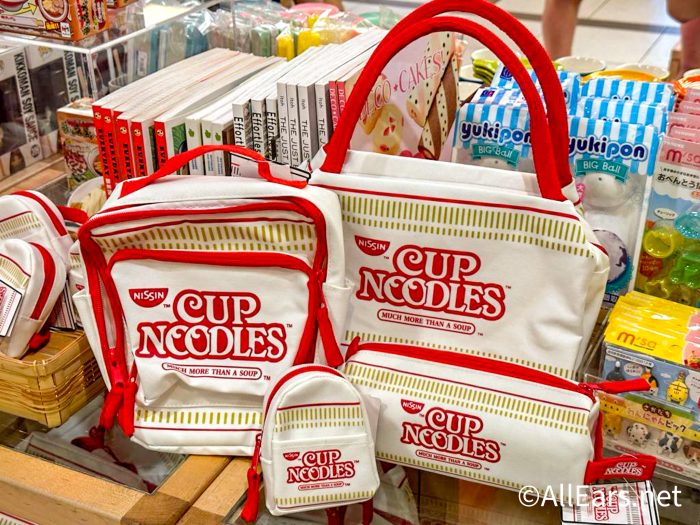 The pouch is $17.95. The medium cup-shaped bag and the large tote are both $31.95. And the small mini backpack is $13.95. While we don't recommend putting your soup in the bags, they could be great for carrying your other items around!
Sushi Blocks
While these are not LEGO brands, they're similar. You can build your own sushi with this small block kit!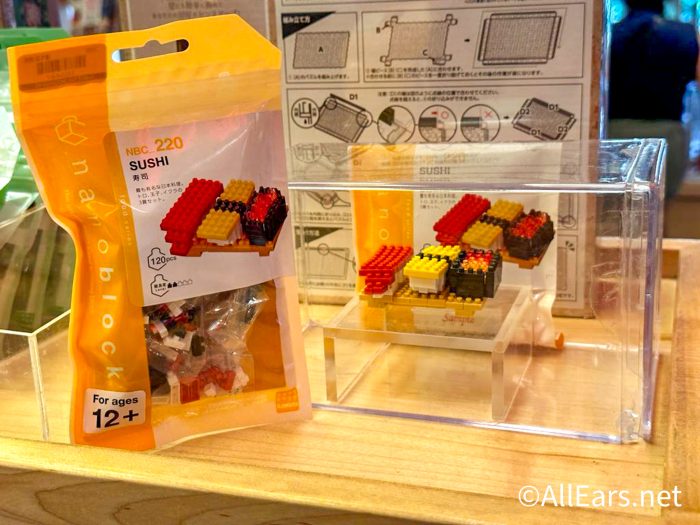 Just please don't eat it! Build some sushi out of blocks for $13.95.
Hamburger Gudetama
If you're a fan of Gudetama, you'll probably like Gudetama dressed up as a hamburger!
This lazy egg is looking as apathetic as ever between these hamburger buns. But it's still so cute! It can be yours for $9.95
Hokusai Great Wave Off Kanagawa Luminary Lanterns
Inside Mitsukoshi you can find Luminary Lanterns for sale. These are water-activated floating LED candles!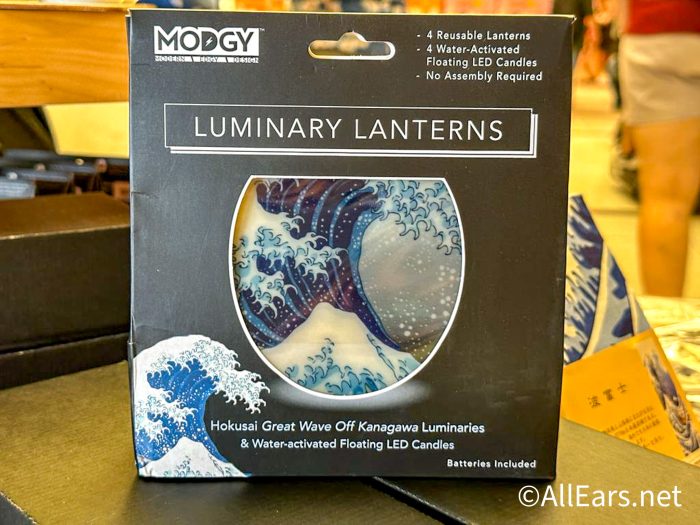 It comes with 4 reusable lanterns and 4 LED candles. You add water to the lanterns then place the LED candle inside it to activate the candle, and voila you have a Luminary Lantern! You can place it anywhere and enjoy it. You can purchase these beautiful lanterns for $16.95.
Pocky
These aren't really souvenirs, but they might make a good park snack. Many of us might be familiar with Pocky sticks already. But for those that are not, Pocky sticks are flavor-covered cocoa sticks. Our reporter found two Halloween kinds in Mitsukoshi in family packs!
She found cookies and cream Pocky sticks mimicking the look of a mummy!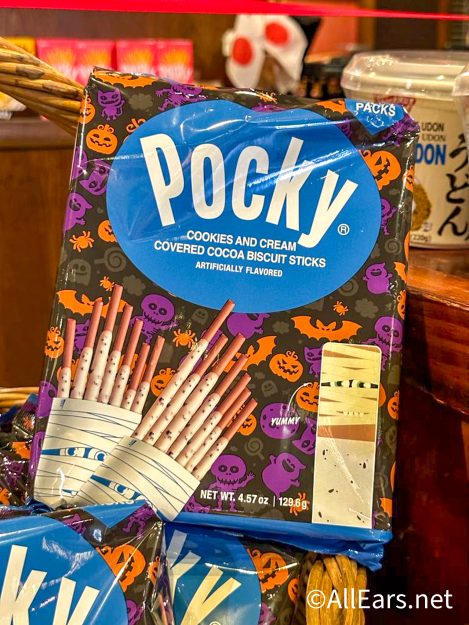 And she found witchy strawberry cream Pocky sticks.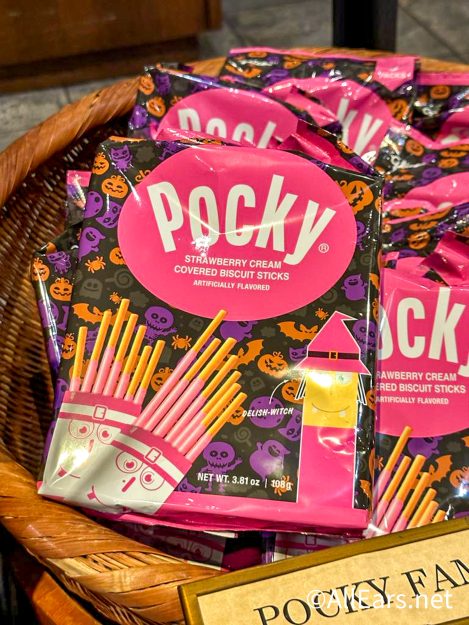 For those who don't know, Pocky sticks are really tasty! They're a nice quick snack that come in individual packets with a few sticks in each. You can buy the family packs for $7.99.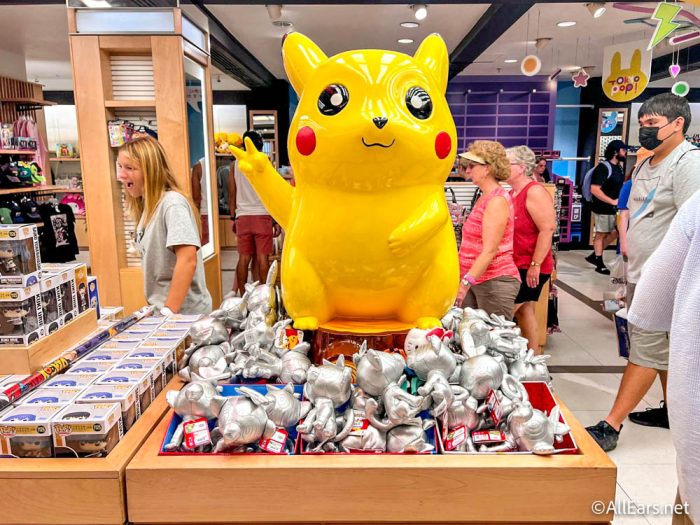 So there you go, 15 items you should go see in Mitsukoshi. There are so many different Japanese souvenirs in the store, narrowing down to just 15 was actually a challenge. Mitsukoshi also has a few restaurants that we recommend checking out too, including the NEW Shiki-Sai!
We checked it our recently, and you can watch our Shiki-Sai video right here!
The World Showcase in EPCOT is a great place to get some fun souvenirs. Make sure you check it out! If you need help coming up with things to do in EPCOT, check out our EPCOT cheat sheet.
And for more Disney news, stick with All Ears!
Join the AllEars.net Newsletter to stay on top of ALL the breaking Disney News! You'll also get access to AllEars tips, reviews, trivia, and MORE! Click here to Subscribe!

What are your favorite things you've found at Mitsukoshi? Let us know in the comments!