For the most part, Disney knocks it out of the park with their attractions. From classics such as Peter Pan's Flight and Dumbo to new state-of-the-art thrillers like Avatar Flight of Passage, Disney sure knows how to dazzle their guests.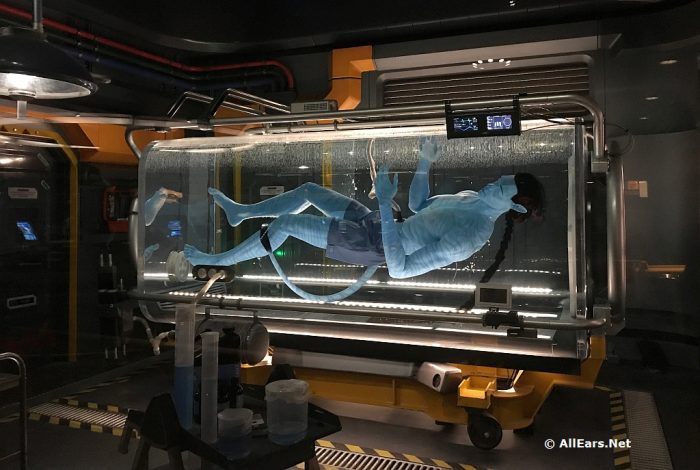 Sadly though, not everything is a winner. Here are three attractions we think Disney should close, or completely reimagine, to make way for something amazing.
1. Fossil Fun Games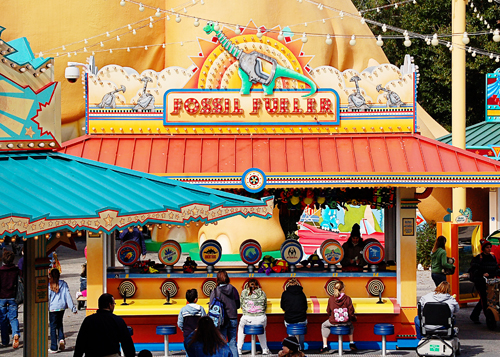 Located in Chester & Hester's Dino-rama, the Fossil Fun Games are carnival style games such as Fossil Fueler, a water-squirt game, and Bronto-score, a basketball shooting game. While these are mildly entertaining, did you really come to Disney World to play carnival games? Additionally, they cost extra and while the winner does get a plush — it's not even a Disney plush! Just a generic dinosaur. While we totally understand and love the backstory of Chester & Hester's Dino-rama, we think these games could be updated and made less generic. At the very minimum, can we at least get better, Disney-related prizes?
2. Gran Fiesta Tour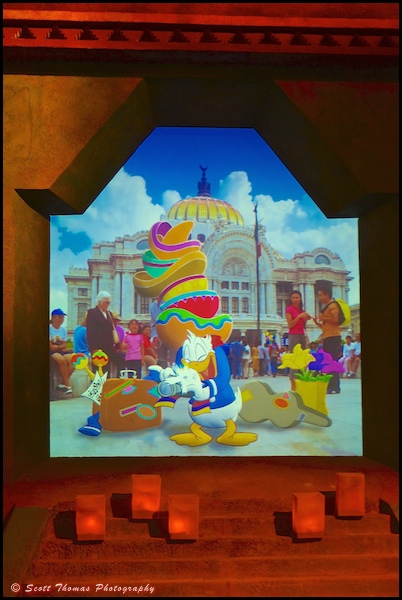 Don't get me wrong, I like the Gran Fiesta Tour. But I LOVE Coco. The Gran Fiesta Tour is good but not great, so why not make it great by adding in Miguel, Dante, Hector, and Mama Coco?!  As it stands, the Gran Fiesta Tour is cute, but not very popular — there's hardly ever a queue. This would be a fabulous way to plus-up the attraction, by adding new state-of-the-art animatronics (like the Shaman in the Na'vi River Journey) and the music from the film. Coco is a ground-breaking, incredibly popular movie, with bright colors and beautiful animation, and it would be a perfect match for the attraction.
3. Stitch's Great Escape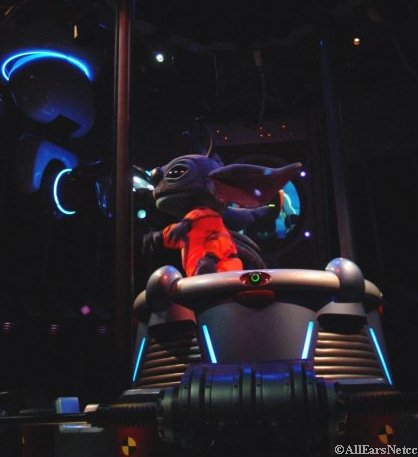 I know it's temporarily closed (with no official reopen date), but until it's officially closed forever, it earns a spot on this list. While it's understandable that the ExtraTERRORestrial Alien Encounter wasn't the best fit for a family park such as the Magic Kingdom, Stitch's Great Escape was a let-down of a replacement. The Stitch animatronic is pretty incredible, and that's about the nicest thing we can say. Disney replaced fear with gross-out gags — at one point Stitch burps on you and it smells like chili-cheese fries — and it falls flat. The set-up of the theater is very interesting, and the Stitch is so great, we'd love to see them re-theme this experience with some newer technology, a funnier show, and no burping.
So there you have it — three attractions we think Disney should close or dramatically reimagine! What attractions do you think need to go? Let us know in the comments!
Remember! When you're in Disney tag @allearsnet in your photos!
Be sure to check out our YouTube Channel for reviews, news, information and more! 
Stay on top of all the latest Disney World news – click below and subscribe to the AllEars® newsletter!