Early Morning Magic at Walt Disney World Theme Parks
Fantasyland at the Magic Kingdom
Early Morning Magic at Magic Kingdom runs from 7:45 to 10 a.m. After you receive your wristband, you can proceed to the attractions that are open, or go to breakfast.
TIP: Because the park opens to the general public at 9 a.m., we suggest riding the rides first, and then getting breakfast later. Breakfast is served until 10 a.m.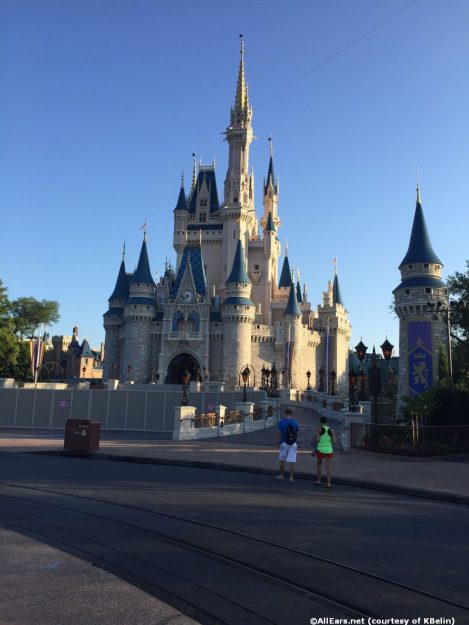 Attractions and rides that are open during Early Morning Magic are:
Breakfast during Magic Kingdom's Early Morning Magic is at Cosmic Ray's Starlight Cafe. It includes:
Scrambled eggs
Smoked bacon
Sausage
Breakfast potatoes
Pancakes
Freshly baked pastries
Cheese and cured meats
Seasonal fruit
Oatmeal
Granola
Yogurt
Assorted juices
Coffee and teas
Dates for Early Morning Magic in the Magic Kingdom are available through August 2019:
March:  31
April: 2, 9, 14, 21, 28
May: 5, 7, 12, 14, 19, 21, 26,  28
June: 2, 4, 9, 11, 16, 18, 23, 25, 30
July: 7, 9, 14, 16, 21, 23, 28, 30
August: 4, 6
Toy Story Land at Disney's Hollywood Studios
Early Morning Magic is also available on March 29 and then Mondays and Wednesdays through August 2019, from 7:30 to 8:45 a.m. for Hollywood Studios' Toy Story Land. (Breakfast will be available until 10 a.m.)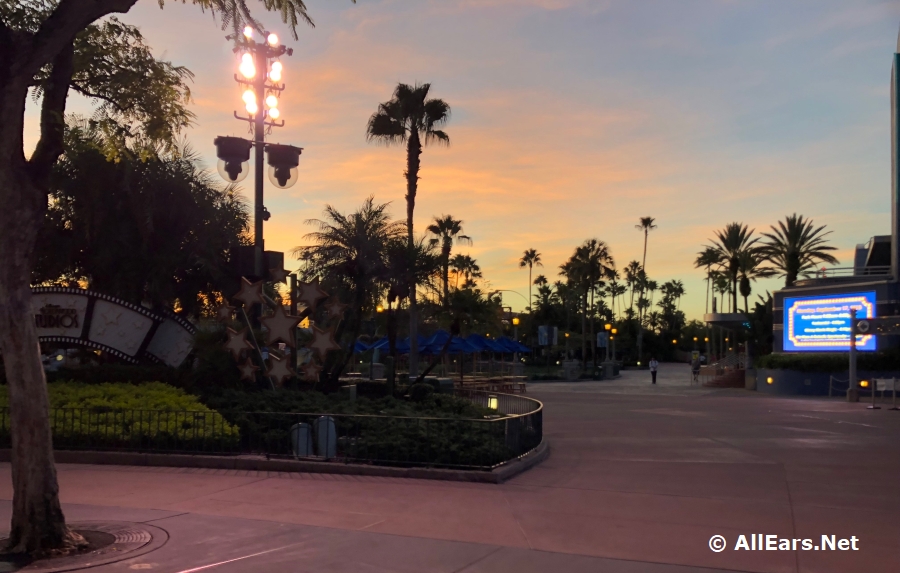 Once you check in and get your special wristband, you can make your way over to the ABC Commissary, where breakfast is being served, or over to Toy Story Land.
Attractions that are open in Toy Story Land:
Breakfast is served in the Commissary until 10 a.m., but regular park guests are allowed into the park at 9 a.m. If riding the three Toy Story Land attractions multiple times is your objective, you'll want to head over there first. You'll have about 90 minutes to ride before the crowds build, then you can eat later.
Breakfast includes:
— cold items, including yogurt, cereal, fruit and assorted pastries
— choice of one hot entree:
Mexican Corn Chilaquiles and Eggs Bowl
Shrimp and Southern Grits Bowl
Fried Chicken and Cinnamon Sugar French Donut Bowl
Smashed Avocado Toast Egg Plate
Breakfast Charcuterie Platter
Kids can sample everything on the buffet. There are also kid-sized portions of the Fried Chicken and Cinnamon Sugar French Donut or Scrambled Eggs. Both come with Sweet Potato barrels.
Note that Early Morning Magic at these parks DOES NOT replace or conflict with Extra Magic Hours. Early Morning Magic is held on alternate days so that it does not affect Extra Magic Hours at all.
PRICE: Admission to this special event is $79 (plus tax) per adult (ages 10 and older) and $69 (plus tax) per child (ages 3 to 9). Regular theme park admission is also required.
RESERVATIONS: You can purchase tickets online or by calling (407) 827-7350.
Have you attended Early Morning Magic at either Magic Kingdom or Hollywood Studios?  Click here to leave a review in our Rate and Review section!