On December 25th, viewers will be opening their Christmas gift from Pixar Animation Studios in the form of its 23rd feature film premiering on Disney+, Pete Docter's Soul.
Soul introduces us to Joe Gardner (Jamie Foxx) whose passion for becoming a jazz musician is only matched by his lack of success.  His safe but prosaic life as a middle-school band teacher comes to an abrupt end when he gets the big break he's always wanted–unfortunately in more ways than one.  Now stuck as a disembodied soul in the Great Before, Joe's attempts to return to his life depend on his ability to convince the reluctant soul 22 (Tina Fey) to give living a try before he's caught and forced to move on to a different plane of existence.
At a recent virtual press conference, actor Jamie Foxx (voice of "Joe Gardner,") Pete Docter (Director/Story & Screenplay,) Kemp Powers (Co-Director/Story & Screenplay,) and Dana Murray (Producer) joined us on Zoom to talk about life, death, and Soul.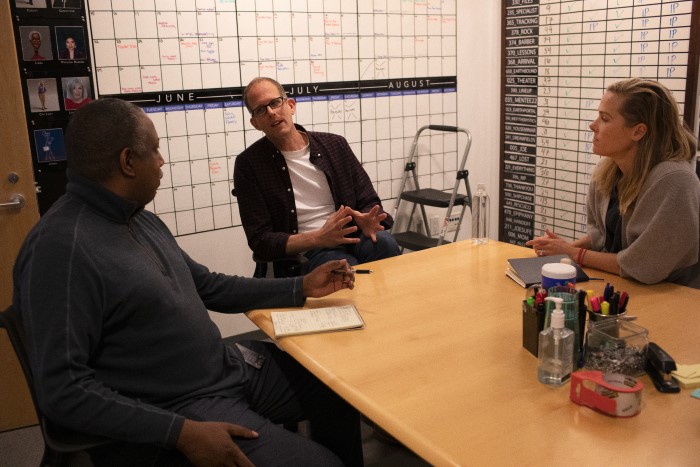 Press Conference highlights:
On coming up with Soul:
Docter:  "…At the very beginning, it was a personal story of trying to, for myself, figure this out.  What are we going through?  What's the world about? What am I supposed to be doing with my life?  And wanting to take people on this, sort of, artist journey of finding a character that we could root for, that we find compelling and interesting.  We played around, for a little while, with, an actor or a scientist, but as soon as we found a jazz musician, that felt very selfless.  It felt like…You don't go into jazz to get rich and famous, you know?  You do it because you love it and you have a passion for it.  And it's fascinating to watch.  When you see somebody play, they're just amazing…
"So, as soon as we hit on that, one of our consultants called jazz, 'black improvisational music' and we realized, oh, we have to make this character black.  He has to be from that culture that brought us this great American art form."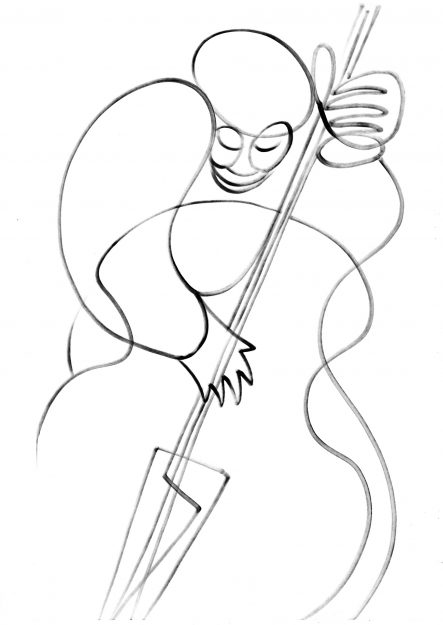 On making it authentic to the African-American experience:
Powers:  "…You know, when Dana and Pete first approached me to become involved in the film…the first thing I asked was, well, what work of mine have you read?  And they had actually read a play of mine that I wrote called One Night in Miami.  So, I was like, okay, so, you know what you're getting into…you know my politics.  You know that I'm gonna be pushing for a lot of black stuff.
"I think, our culture is amazing.  And a lot of people, particularly in Hollywood, will tell you that, in order to appeal to a wide audience, you want to get away from that, and I feel the opposite.  I feel there is universality by going for hyper specificity.  My number one defense is, do you not enjoy Sopranos and The Godfather if you're not Italian? That sounds absurd, right?
"…I feel like this was a wonderful opportunity to both do something that my family, that my kids and my mom and all my relatives could be proud of, but something that everyone could enjoy and just show how the black-American experience and our humanity is as universal as anyone else's experience.
"And what I love about what Pete and Dana allowed us all to do is, they encouraged us to lean into that stuff as opposed to shying away from it.  To be honest, there were a lot of times, in making this film, where I kept going like, can we really do this?  Are we gonna be able to say, 'jazz is black improvisational music?'  Is the guy gonna be able to say he can't catch a cab?  Like, are we gonna be able to do all these things?   And, honestly, no one even batted an eye…I don't think it hurts the film at all.  I think it's part of what makes the texture of this film so rich and honest and sincere."

On Soul and 2020: 
Foxx:  "You know, 2020 has been bittersweet for me.  I'm living now in a situation where my family has been affected by someone we love very dearly, my sister, who has transitioned.  The one thing about my sister though, she always lived every moment, every single moment to the tilt.  She's Down's Syndrome…She became the ambassador for Down's syndrome, she was the ambassador for 11 years.  And so…when you look at this film, it is exactly what I am now going through, the bittersweet of losing someone but gaining a, sort of vision of joy of all the things that she taught us while she was living.  It's, in a beautiful, strange way, it's exemplified here in this film.
"You know, I have a phrase, that I use:  The world has been here many billions-millions of years.  So, 70, 80, 100 years is what?  It's a blink of an eye.  So, I say to everybody, don't waste your blink.  Live your life."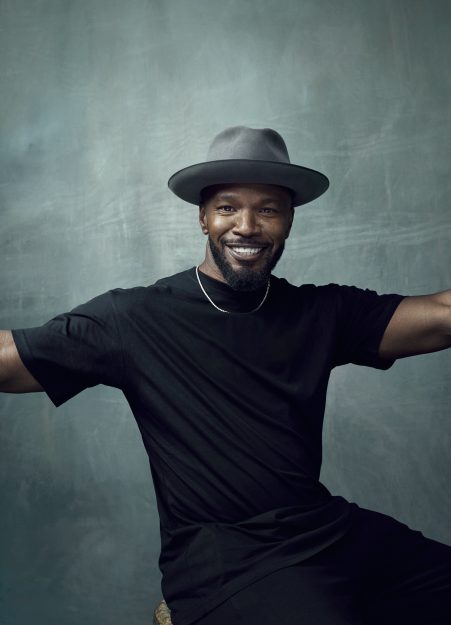 On coming up with The Great Before:
Docter:  "First we started by look–because the underpinnings of the story are very philosophical.  So, we looked at ancient Greece and we were picturing like the large fields where you'd stand and, you know, Plato would pontificate or whatever.  But then, we realized…we don't want it to be specific to any culture, because everybody around the world started here, so, it can't be culturally specific.  So, then we experimented for a while and looked ultimately at some World's Fair images…like, from the '40s and '60s, I think.  And there are these big buildings that are meant to-to inspire and be austere and some of them are shaped like big tires, some of them are just, kind of, cool, abstract shapes."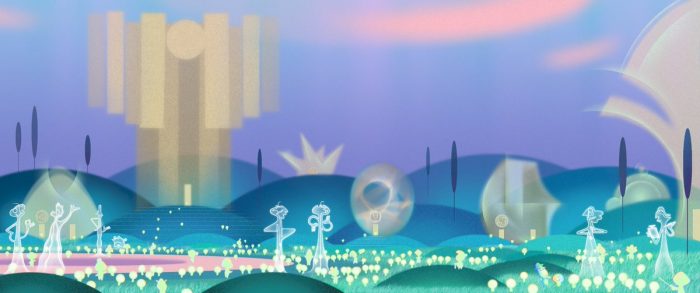 Powers:  "We were definitely inspired by museum exhibits.  Like, what if every single person, they walk into a room and it suddenly turns into a Smithsonian-level exhibit just about their life, with a combination of recreating scenes, but also, items that are important to your formative years.  'Cause we figure, we
could have a lot of comic value out of that…someone who, say, won a Nobel Prize would have a trophy, but then they have a guy like Joe who has had a more unassuming life.  So, something like the Binaca would be a formative item…'Cause it was like the first time he discovered girls."
On what message viewers can take away:  
Powers:  "You know, one of my favorite things about the message this film portrays is that–we always see films about pursuing your dream, but I really love the fact that…this film shows people that all lives have merit.  You know what I mean?  It's this idea that you don't have to have it all figured out. We have a society that from the time we're very, very young, we're really, kind of taught to make a decision:  What do you want to be when you grow up?  You know, that's like, first grade.  You're gonna be this.  You're gonna be that.  You definitely have to do this. And I love this idea…one of my favorite characters in the film is Dez the Barber.  Because Dez the Barber is a guy that is a master at his craft.  He's a master barber to the point that Joe was like, obviously, he always wanted to do this, and he's like, 'nah, man. I wanted to be a vet.  But I'm pretty happy with where I landed.  I found other dreams.  I found other things that allowed me to find fulfillment.'
"And I think that, just the idea that everyone sitting in that audience should be able to see their lives represented up there in the screen–that's something that I really hope for.  Because I do feel that all lives are valuable.  People don't have more valuable lives based on how famous or how rich they are."
Docter:  "Yeah, a variation on Kemp's message.  I think, a lot of us, grew up with this idea that we need to earn our way into being worthy, and, that's why a lot of times, some of these goals end up being, kind of, self-defining or self-limiting…One of the aims of the movie is to say  that, you know, just by being alive, we are valued.  We are already enough.  We all deserve to enjoy what life has to offer.  All you have to do is open your eyes and look around."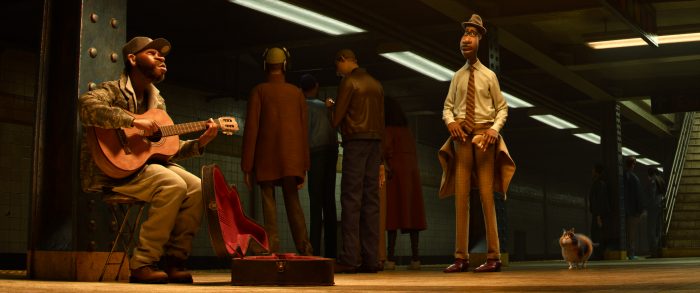 In Disney and Pixar's "Soul," Joe Gardner (voice of Jamie Foxx) is a middle-school band teacher whose true passion is playing jazz. But one small misstep takes him from the streets of New York City to The Great Before – a fantastical place where new souls get their personalities, quirks and interests before they go to Earth. Globally renowned musician Jon Batiste provides the original jazz compositions and arrangements for the film and Oscar®-winners Trent Reznor and Atticus Ross from Nine Inch Nails compose the score that drifts between the real and soul worlds. "Soul" will debut exclusively on Disney+ (where Disney+ is available) on December 25, 2020. ©2020 Disney/Pixar. All rights reserved.
Soul will stream exclusively on Disney+ beginning December 25th, 2020.
In case you've missed it, here's an extended sneak peek at Soul:
Questions?  Comments?  Suggestions?  Drop us a line below.
Be sure to follow @allearsnet on Facebook, Instagram and Twitter!
Check out our YouTube Channel for reviews, news, information and more!
Click below to subscribe to the AllEars® newsletter so you don't miss any of the latest Disney news!