Premiering on Disney+ this Christmas is the latest in the SparkShorts series from Disney/Pixar, Burrow.
Burrow, an animated short that was originally slated to run in front of Soul (also premiering on Disney+ December 25th) during its theatrical release, gives viewers a quick peek at one rabbit's journey to build herself a home and the lessons she learns about community and cooperation along the way.
Recently, Burrow director Madeline Sharafian joined us on a virtual press day to talk about the short's creative process.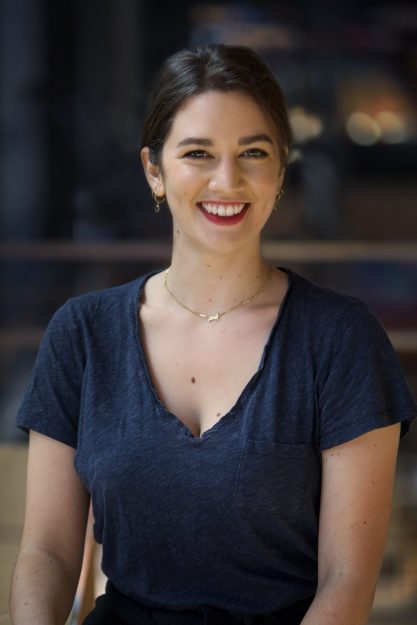 SparkShorts
Burrow was made under the SparkShorts program at Pixar, which is like a mini studio within the studio where animators are given a limited amount of time (six months) and resources to create their own animated short film.  The goals of the program are to strengthen new talent and create another outlet for different voices and stories.
Sharafian had enjoyed making shorts earlier, as part of her animation education at CalArts.  Consequently, when Lindsey Collins, executive producer of the SparksShorts program at the time, asked if she wanted to be involved, Sharafian came back the very next week with her pitch for Burrow.
The Idea
The concept for Burrow came from drawings Sharafian made as far back as 2014.  "Rabbit is my childhood nickname,  so I already have sort of a protagonist that I relate to and can understand, and I was really into the visual metaphor of burrows sort of feeling underground, isolated but also burrows are all about connection, so those were things that are already in my mind.
"So this is how I start all my films, just a very simple outline.  I ask myself why I'm making it and I sort of loosely outline it from there.  I grab images if I have them in my head, but if I don't that's OK, I just keep writing forward.
"And I really wanted to get into the theme of burrowing.  I struggle with isolating myself because I'm a huge perfectionist so I really don't want anyone to see me until I know I'm about to like, knock your socks off.  But obviously, I'm a human being and I can't knock socks off 24/7.  So that meant I was spending a lot of time hiding myself, hiding my hurts and vulnerabilities from my friends and family.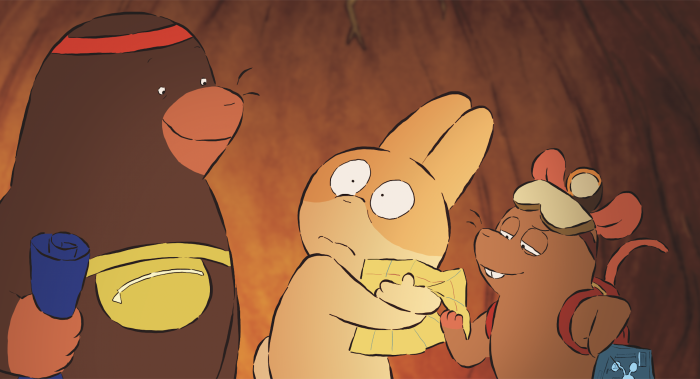 "So I distilled this to a theme I was really passionate about, which is the power of asking for help."
Art Design
The visual style of the short was inspired by that of children's books, such as those by Jill Barklem, Beatrix Potter, and Richard Scarry, and in particular, the cutaway illustrations often used in them.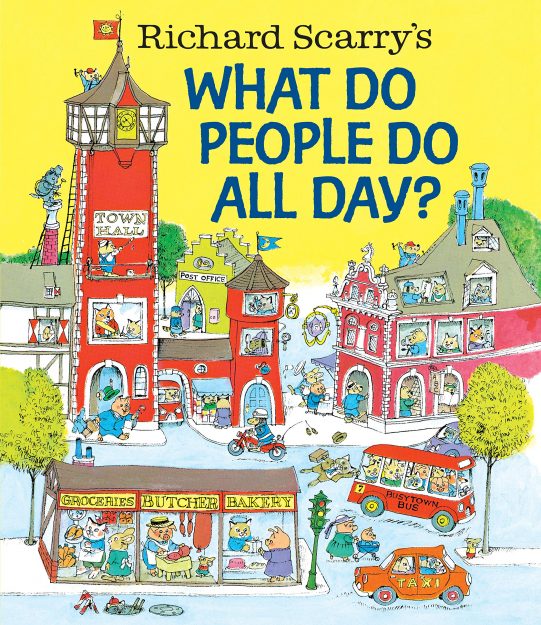 The level of detail required was one of the reasons the short was done in 2D animation because it can be drawn much faster than it can be modeled on the computer.  Care was taken to give the digital paintings a warm, handmade feel, with a little Studio Ghibli influenced shine on everything to make them feel more detailed and beautiful.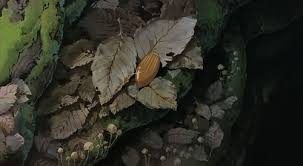 "This tiny, tiny (art) team made 106 backgrounds through clever reuse and pure drawing power, and they were really excited because, like me in story, the things that they draw rarely end up actually on screen.  They usually get translated to CG, so for them, this is one of the few times where their beautiful artwork makes it directly to your eyeballs."
In contrast, the characters were designed to be very simple so that they would stand out against the hyper-detailed backgrounds and be easier to draw for the animators in the limited amount of time that they had.
[Followers of Sharafian's twitter have seen what may be a precursor to Burrow's adorable rabbit in some of her cartoons, particularly her Pork & Cabbage over Rice recipe.  (I've made it!  It's good!)]
(2/2) Aaand done! My Pops taught me this recipe and I think of him every time I make it :') pic.twitter.com/kIjxiWRWkE

— Madeline Sharafian (@maddieshara) July 21, 2020
The Music
Once the picture entered post-production, attention turned towards musical choices.  "You may have noticed all of the classical music in this short was Mozart…with all my shorts I usually make a playlist as I'm boarding it and I'm really trying to sort of capture the emotional atmosphere that I'm going for.  I always thought classical music makes really tiny worlds seem very grand and that really worked for us here.  I think it brings some gravitas to sort of silly little characters.
"So I brought Anna, our editor that playlist to make the animatic with and the music really stuck.  For me, Mozart–it's very cozy.  It's what my dad would play in our house when I was growing up and I didn't used to love it.  I would kind of, you know, grump about it, but now it really does remind me of the lovely little home I came from.  So like I said, all the music is Mozart, with the exception of the bug restaurant, which sort of pays homage to my love of Bossa Nova."
On finishing
"We finished the film with a happy and healthy team, which was our ultimate goal.  We always agreed to keep that as our guiding light and it was well worth it.
"It's easy to panic and kind of drive the pace as fast as you can, but we stayed true to the theme of the short and we always told the team with honesty sort of where we were and what worried us and we were constantly touched by the help and expertise everyone was willing to offer.
"So you know, I guess, asking for help is the right thing to do, after all. "
Burrow begins streaming on Disney+ on December 25th, 2020.
Questions?  Comments?  Suggestions?  Did you see the Easter Egg from fellow SparkShort Kitbull in Burrow?  Drop us a line below.
Be sure to follow @allearsnet on Facebook, Instagram and Twitter!
Check out our YouTube Channel for reviews, news, information and more!
Click below to subscribe to the AllEars® newsletter so you don't miss any of the latest Disney news!

Are you excited for Onward? Let us know in the comments!